Boho Bunny Easter Party
Styled by A Lovely Design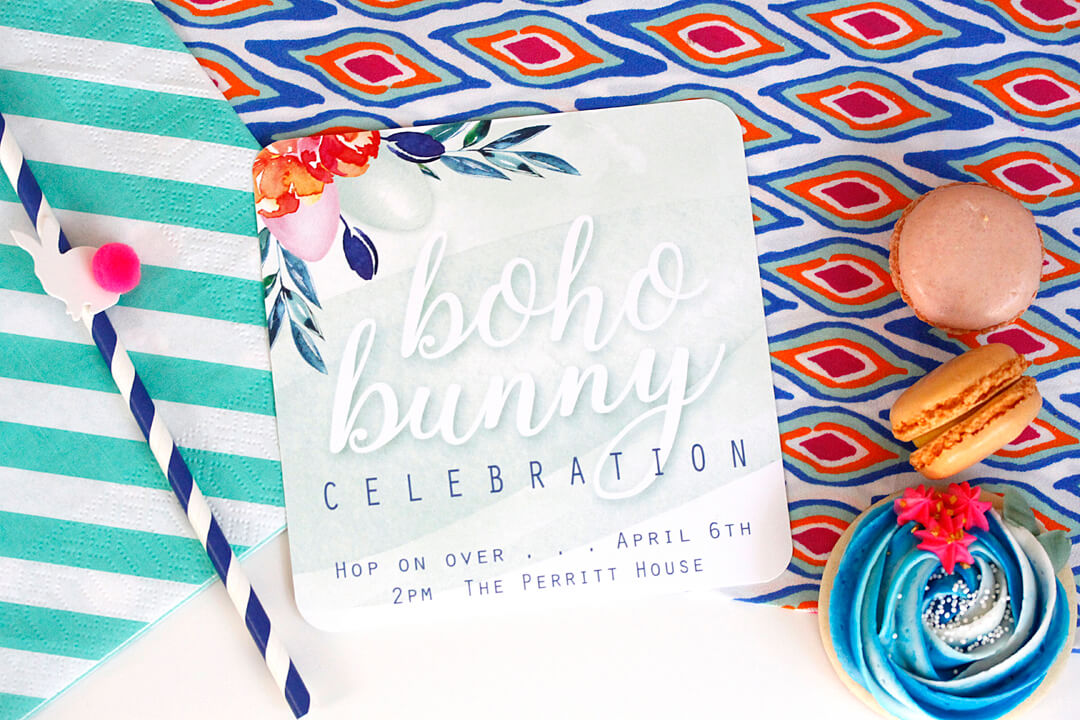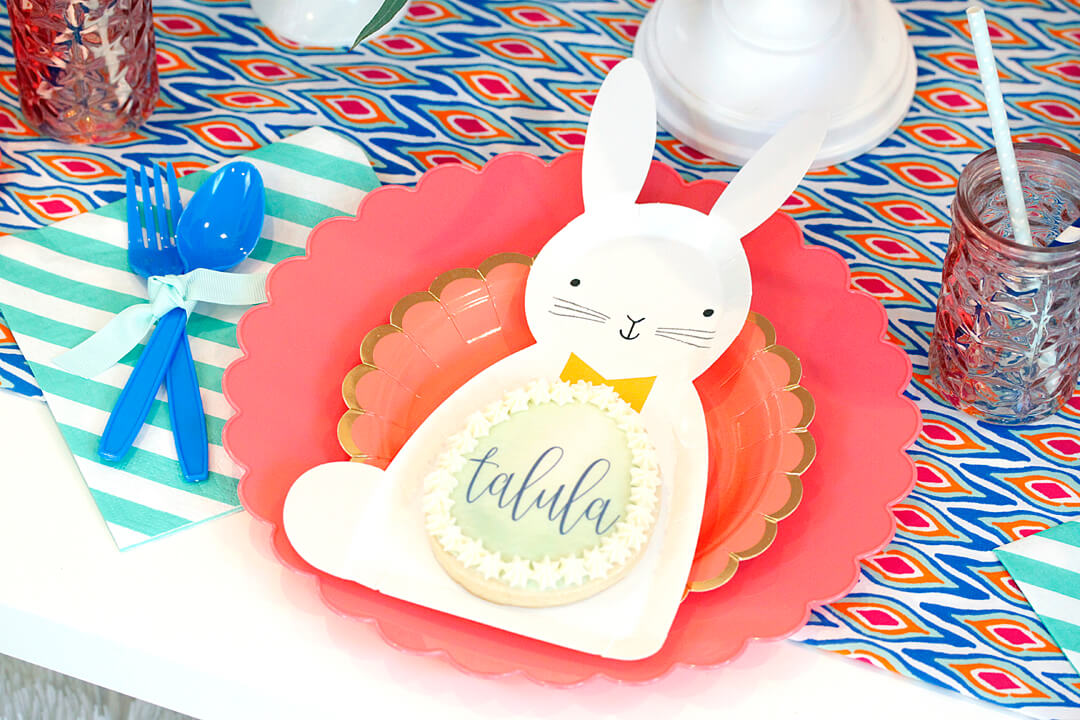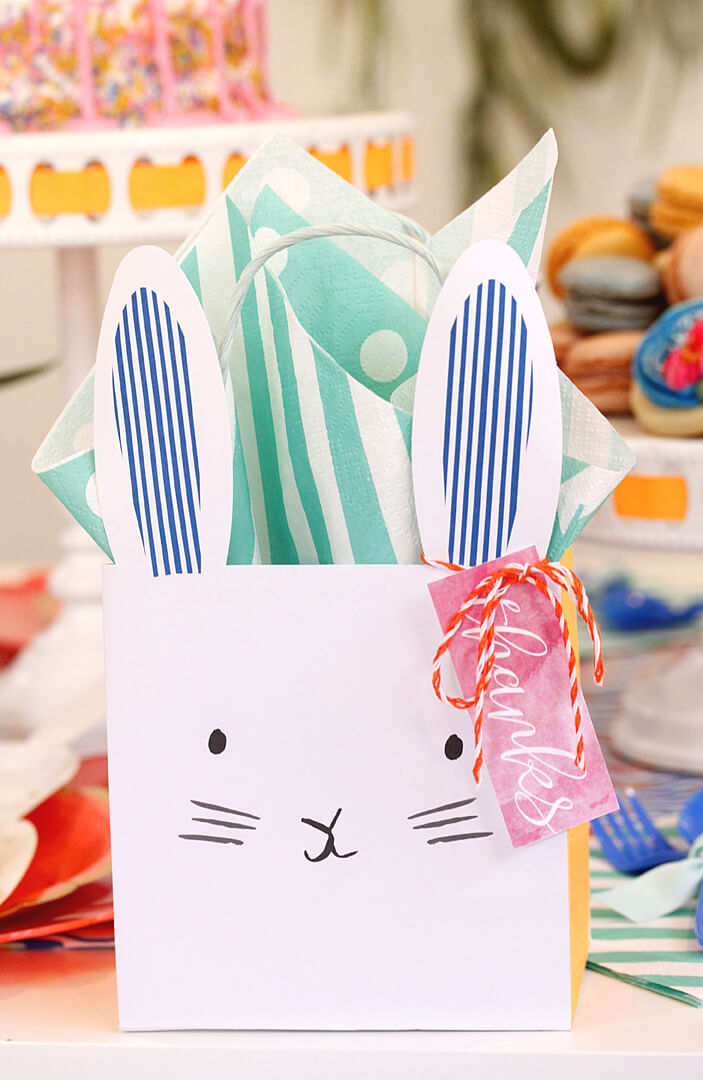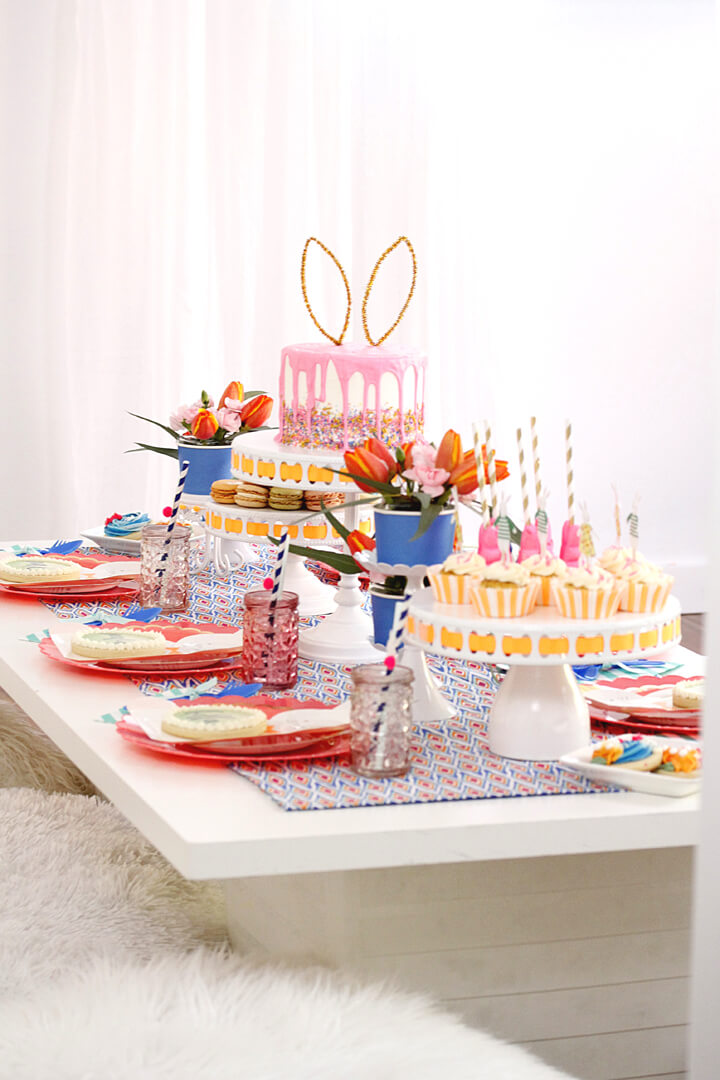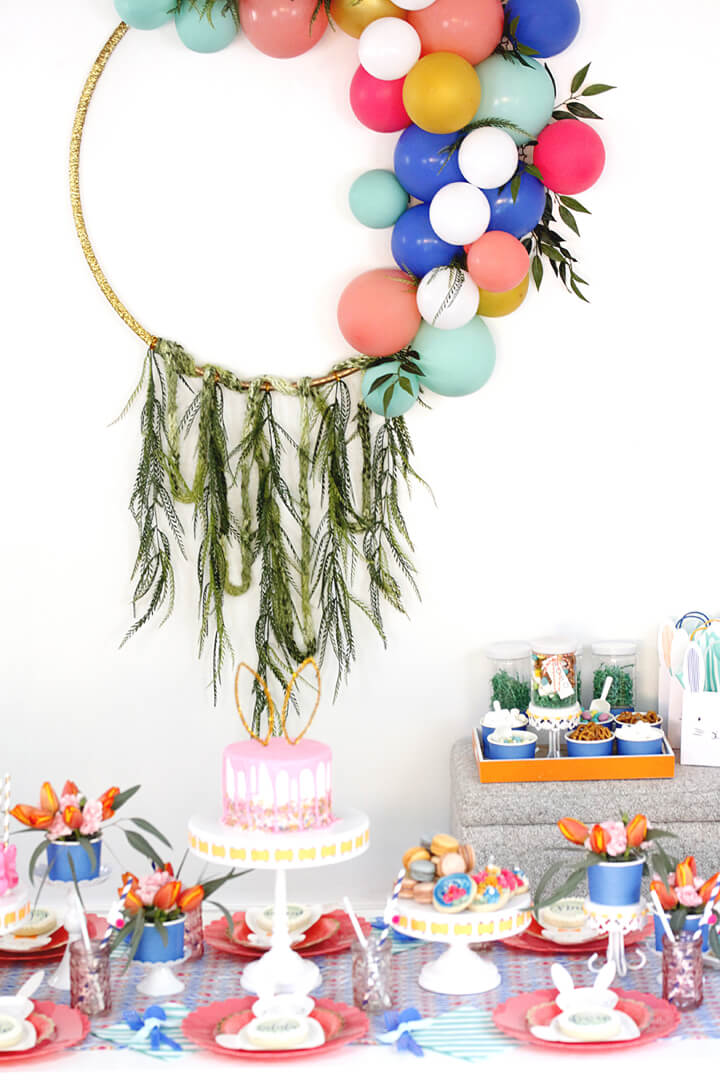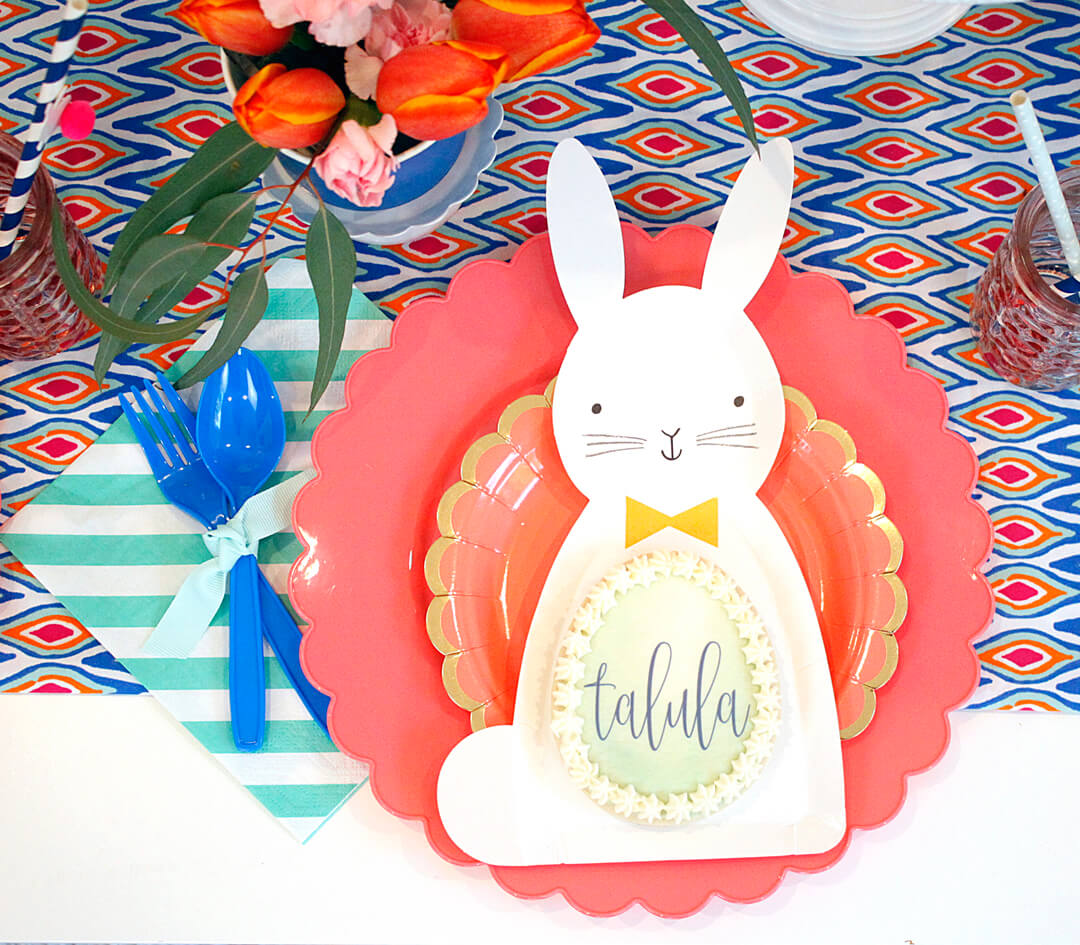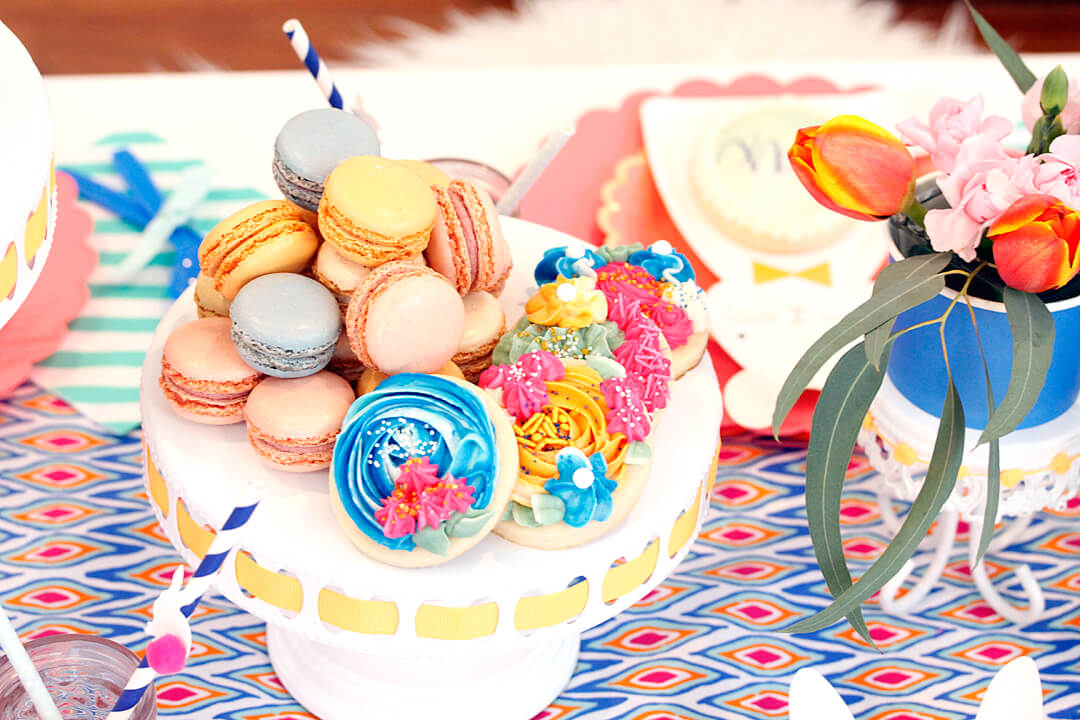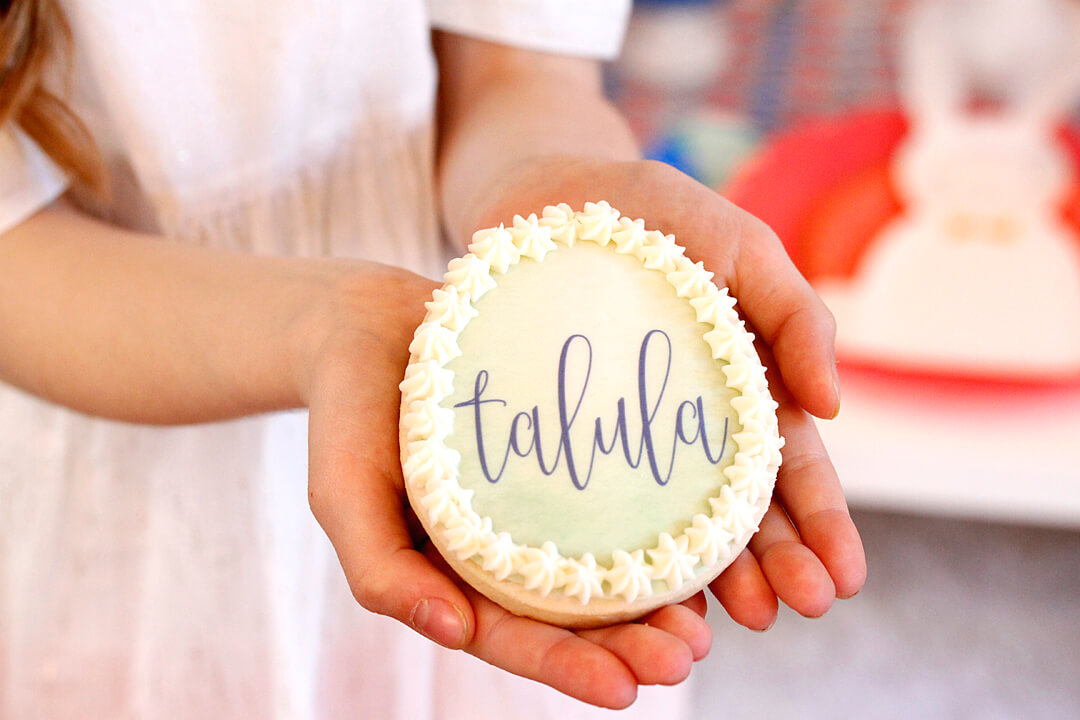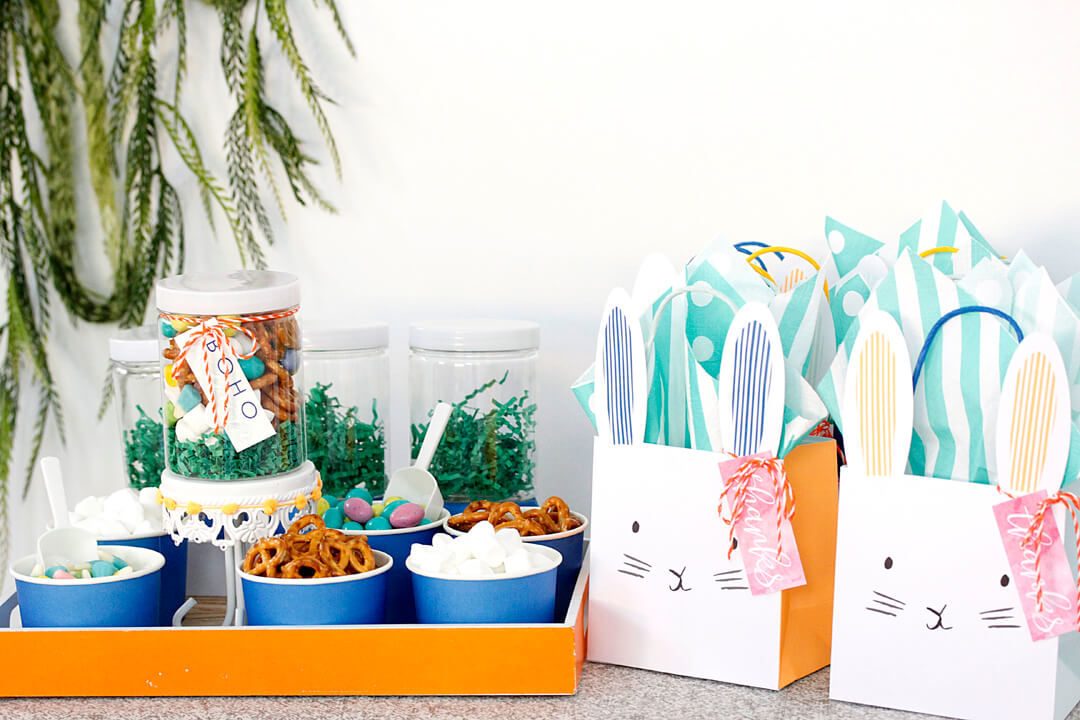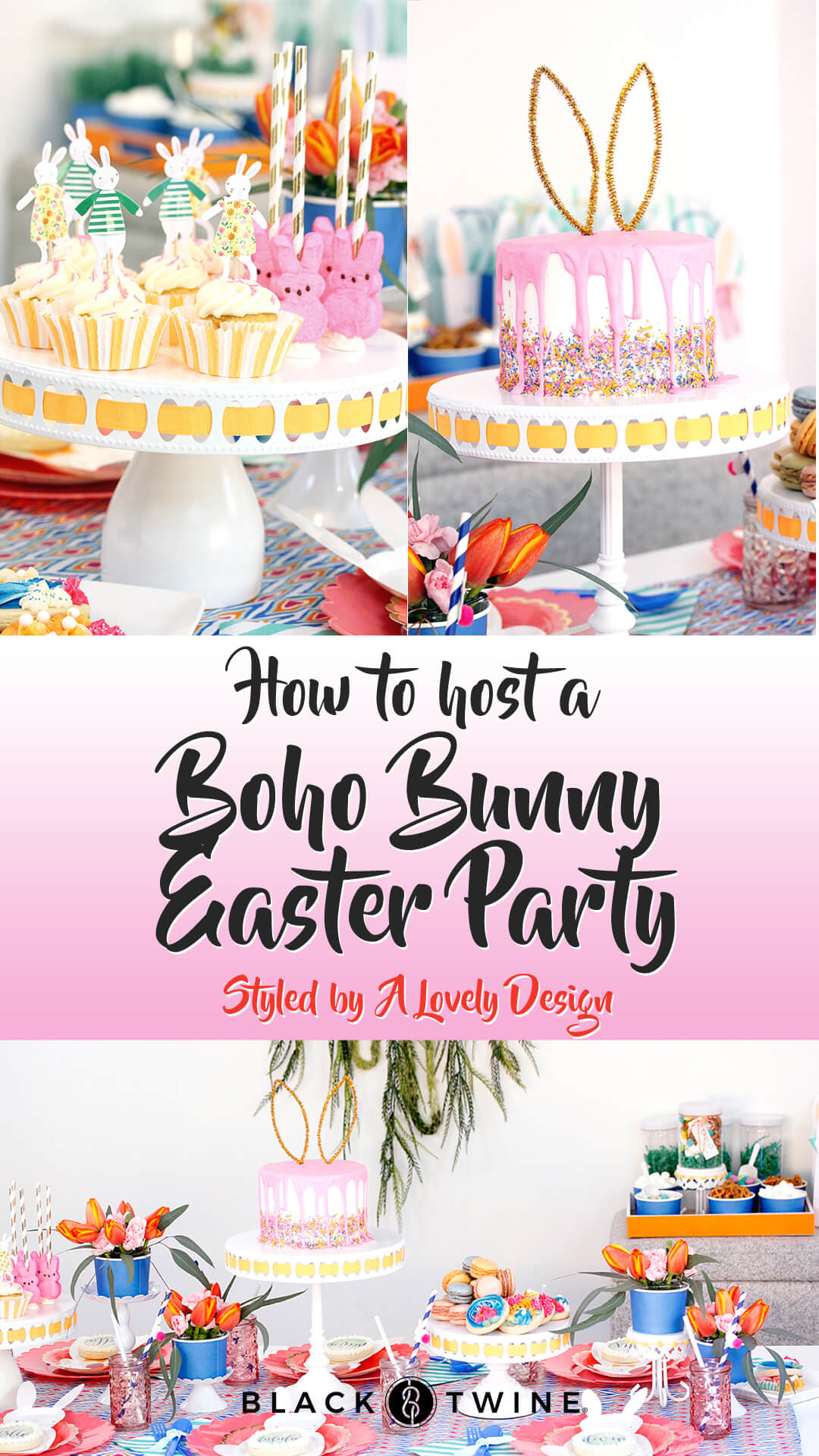 You're only 3 steps away from the perfect party.
Purchase
Review the blueprint and purchase the party items in a few easy steps.
Prep
Follow our easy ideas to wow your guests.
Assemble
Follow our timeline and party tips for seamless execution.
Buy your party items with a few simple clicks.
(prices and availability subject to change)
Prepare perfect party decor + party food.
This is a fun activity for the kiddos to do and also doubles as a favor!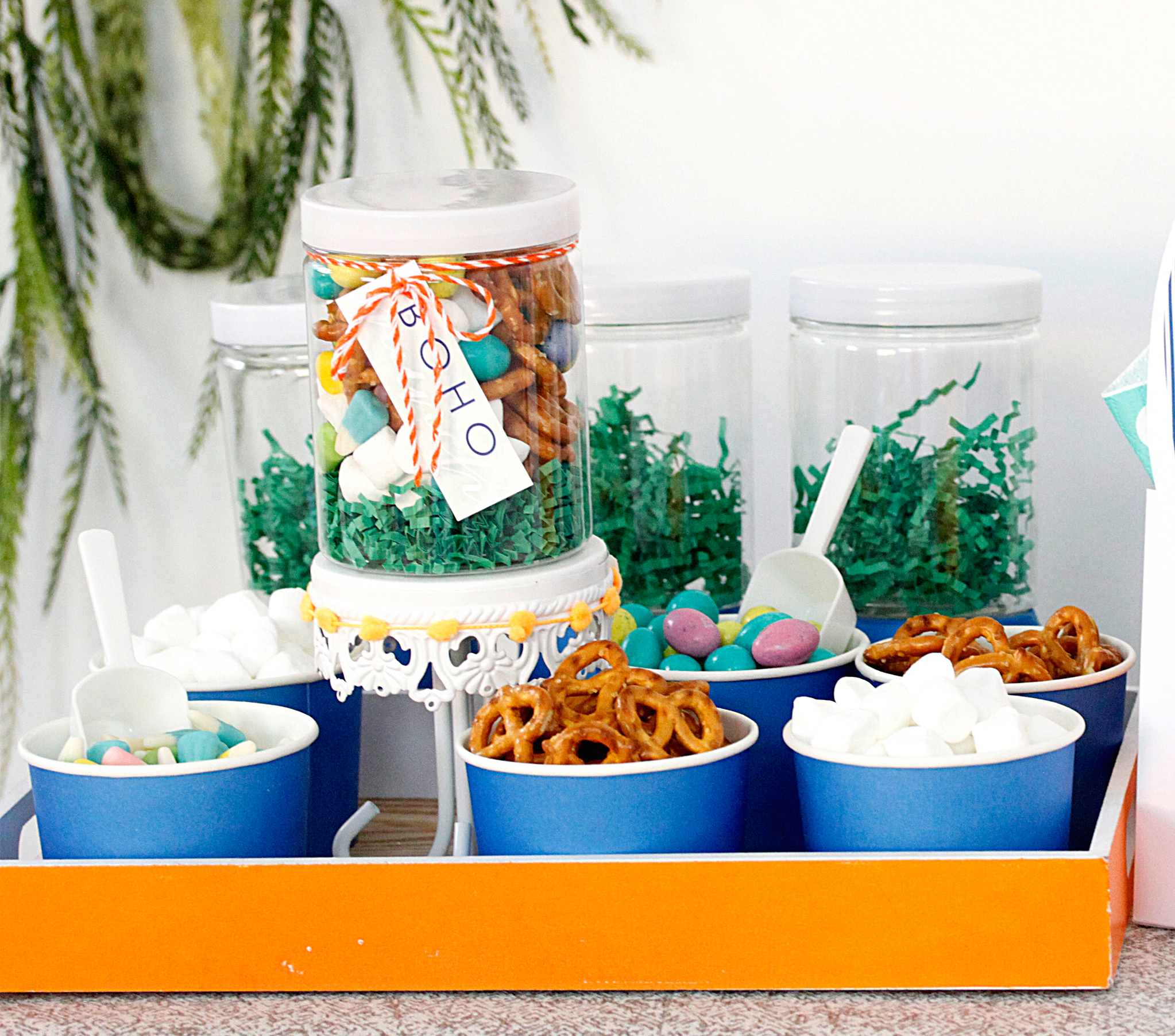 Ingredients
Clear plastic containers with white lid
Orange and white Baker's twine
Cute "Boho Munch" tags
Blue treat containers
Mini candy scoops
Pretzels
Mini marshmallows
Pastel candy corns
Pastel Cadbury eggs or pastel M&M's
Directions
Separate all the treats into the blue treat containers and put a little scoop in each
Pre-fill each container with a little bit artificial grass.
Let the kiddos create their own Boho Munch! When they are done, close their containers and using the Bakers twine tie on the cute little "Boho Munch" tag and place into their party bag to take home!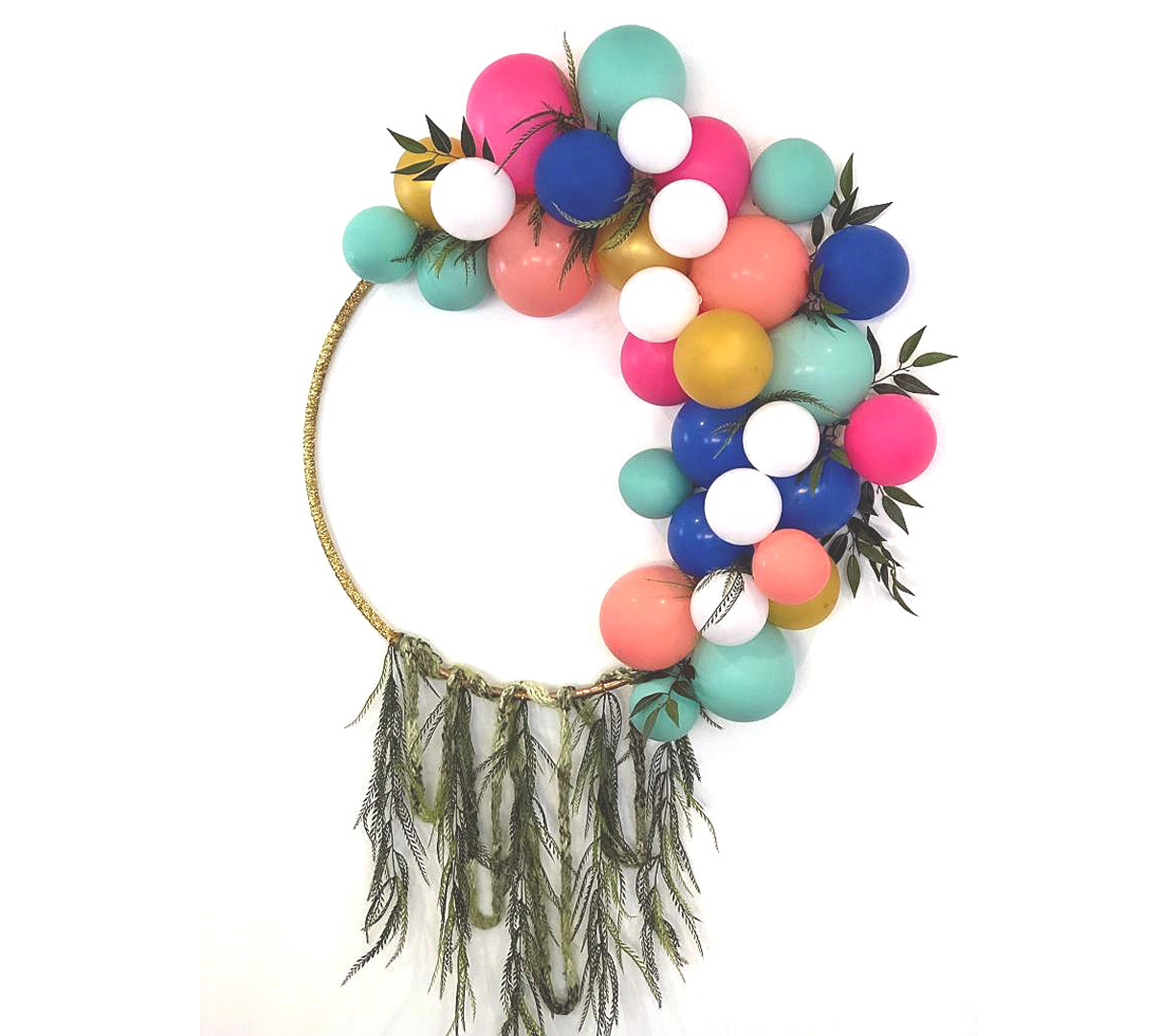 Materials
Low temp glue gun
30-36″ hula hoop
Gold spray paint OR gold ribbon (used to cover hula hoop)
Greenery garland
White, gold, coral, bright pink, cobalt blue and mint balloons
Directions
Either spray paint hula hoop gold or cover hoop with gold ribbon by wrapping it all the way around.
Hang the hoop securely onto to wall.
Cut about 5-6 varying lengths of greenery and secure them to the bottom of the hoop.
Blow up about 20+ balloons in different sizes.
Using your low temp glue gun, start gluing the balloons around half the hoop.  Filling in the holes with smaller balloons.
Finally, add some greenery throughout the balloons filling in little gaps.
Pull it all together in just a few easy steps.
Timeline
4 Weeks Prior
Order invitations and order all your party decor 
Order pillows for your seating
3 Weeks Prior
Place your orders for any desserts you aren't making yourself
2-3 Days Prior
Make your balloon hoop decor for your backdrop
Set up as much of your party table as possible ahead of time
1 Day Prior
Make any desserts you planned on making OR pick up any desserts or cakes you ordered
Do final set up of party decor and party table
Buy all food supplies for your "Boho Munch" as well as any other groceries and drinks you may need for your party
Day Of
Do any last minute decor set-up
Lay out food and beverages about 30 minutes before guests arrive
Estimated Budget
Decor: $300 – $400

Food & Beverage: $100 – $200

TOTAL: $400 – $600
A Lovely Design shares its top tips for pulling off this event.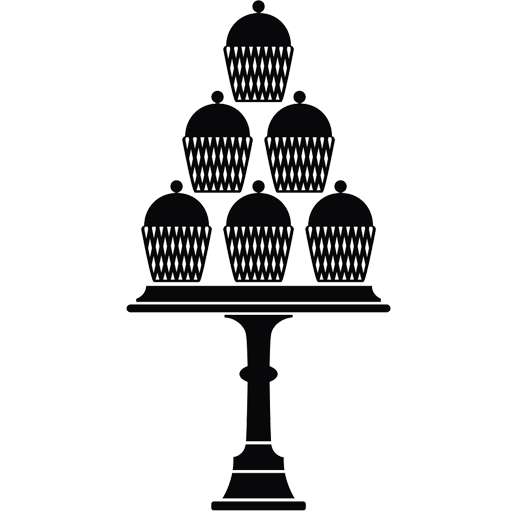 Tip 1
Add darling little bunny ears to a simple cake or cupcakes w/ gold pipe cleaners shaped into bunny ears!
Tip 2
Add your little guests name to an egg shaped cookie for an adorable place holder!
Tip 3
Setting the party table low and using fun throw pillows for seating is always loads of fun for your little party kiddos!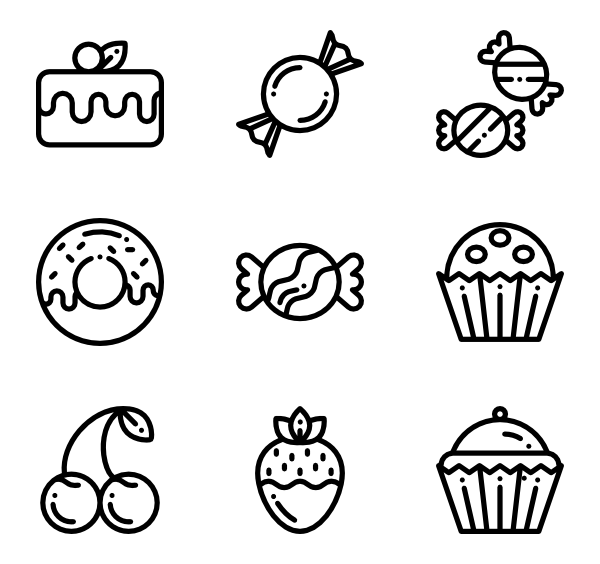 Tip 4
Display your desserts right down the center of the table for an impressive tablescape!

Tip 5
Add a little bunny cutout with a pom pom for a tail to your straws for a fun little detail!