Holiday Dinner Party
featuring recipes from The Kittchen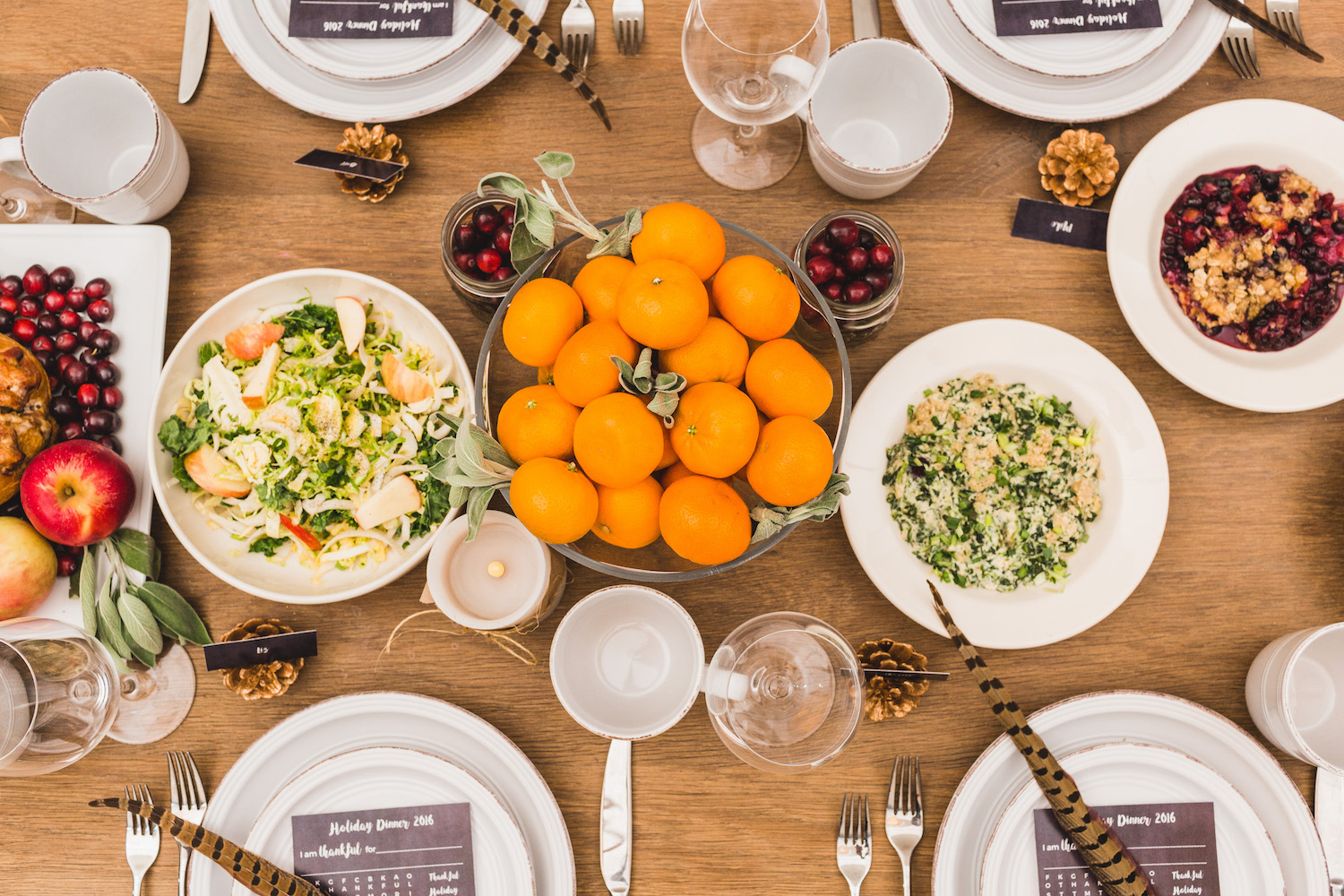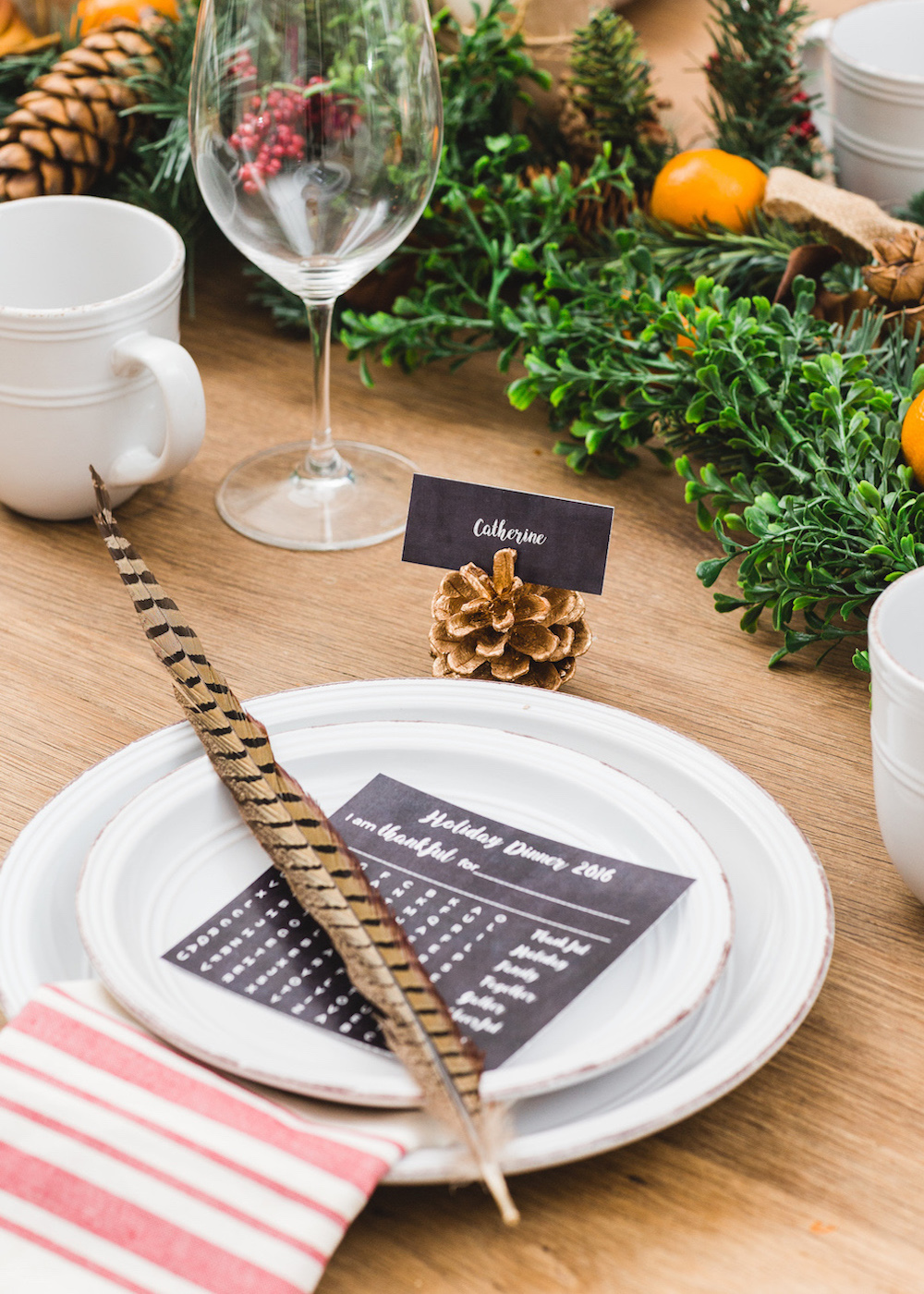 You're only 3 steps away from the perfect party.
Purchase
Review the blueprint and purchase the party items in a few easy steps.
Prep
Follow our easy ideas to wow your guests.
Assemble
Follow our timeline and party tips for seamless execution.
Buy your party items with a few simple clicks.
(prices and availability subject to change)
Arrange the perfect tablescape.
STEP 1
Weave the 2 garlands together and run down the middle of the table.
STEP 2
Wrap the kraft paper around candles and secure with the jute rope.
STEP 3
Place candles around the garlands, evenly spaced.
STEP 4
Add clusters of 2-3 clementines along the garland.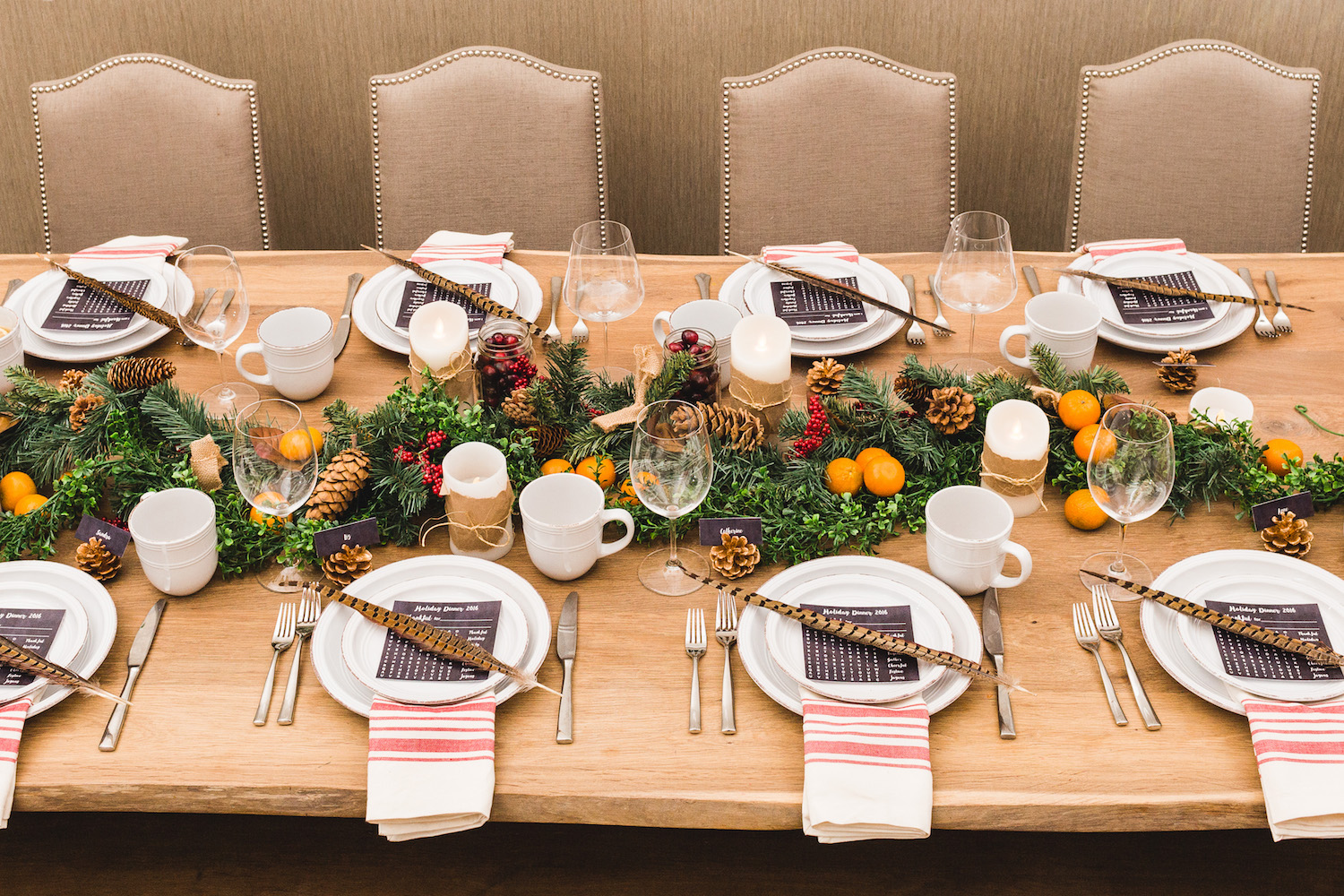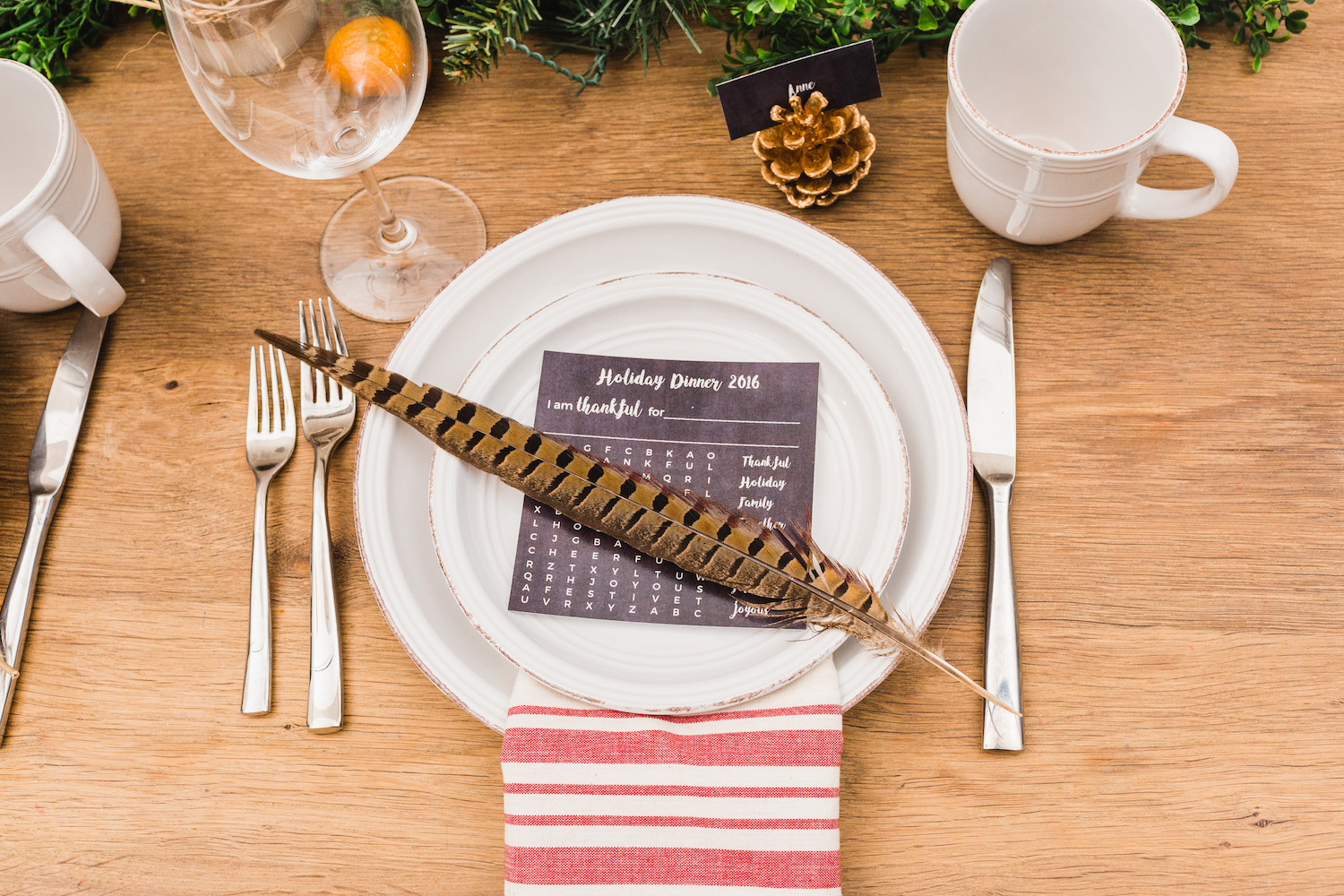 STEP 5
Arrange dinnerware, silverware and glassware as shown.
STEP 6
Place napkin in between bread plate and dinner plate.
STEP 7
Add game card, piece of chalk and feather on top of bread plate.
STEP 8
Place a pine cone with a place card (name written with chalk provided) in top left corner of place setting.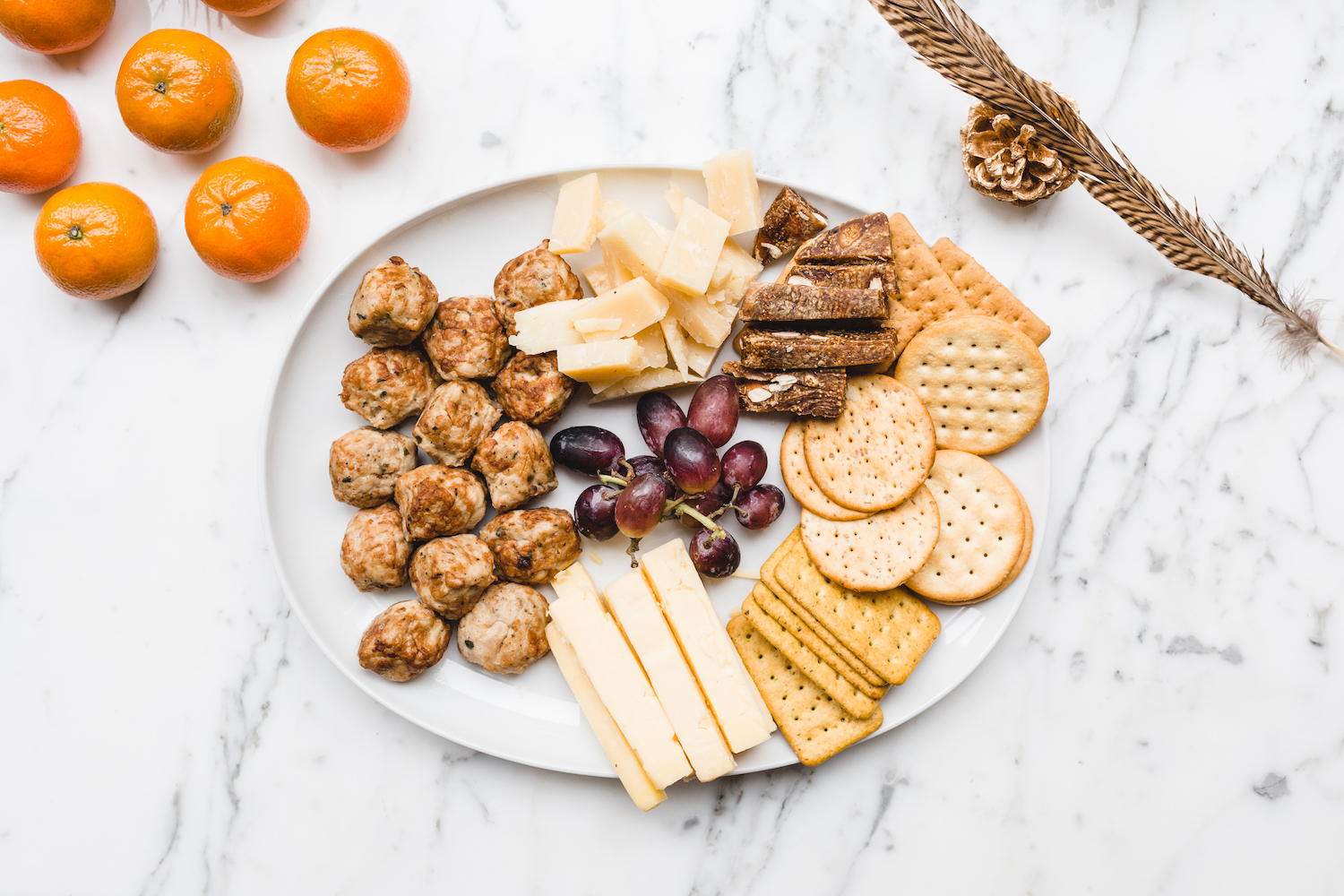 Cheese plate & meatballs
Heat meatballs. Slice cheese into match sticks. Arrange meatballs, cheese, grapes and crackers, as shown.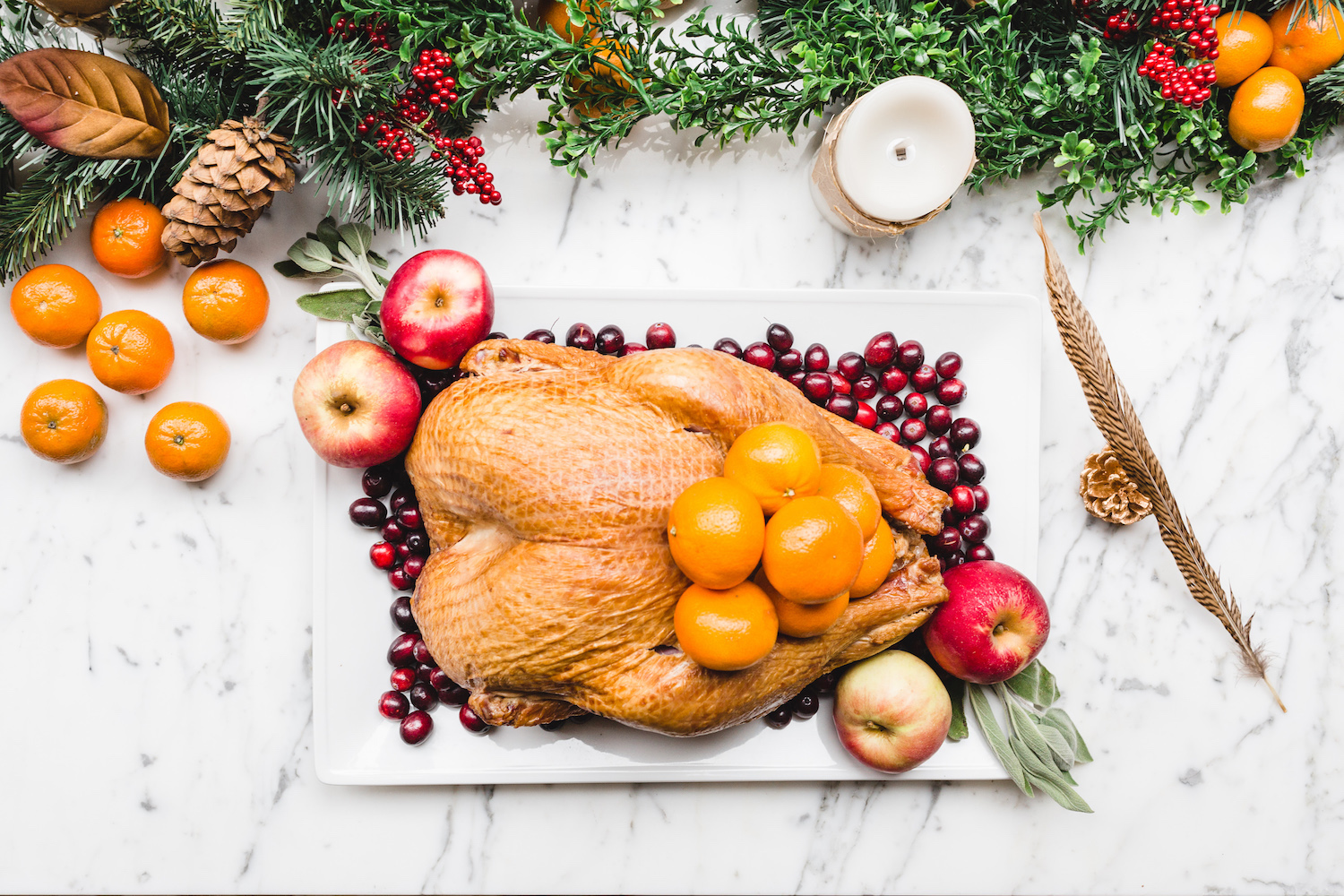 Turkey presentation
Line plate with cranberries. Place turkey on top. Add 2 apples to diagonal corners of the plate and grab some sprigs of sage to place underneath apples. Pile 6-8 clementines on top of turkey as shown.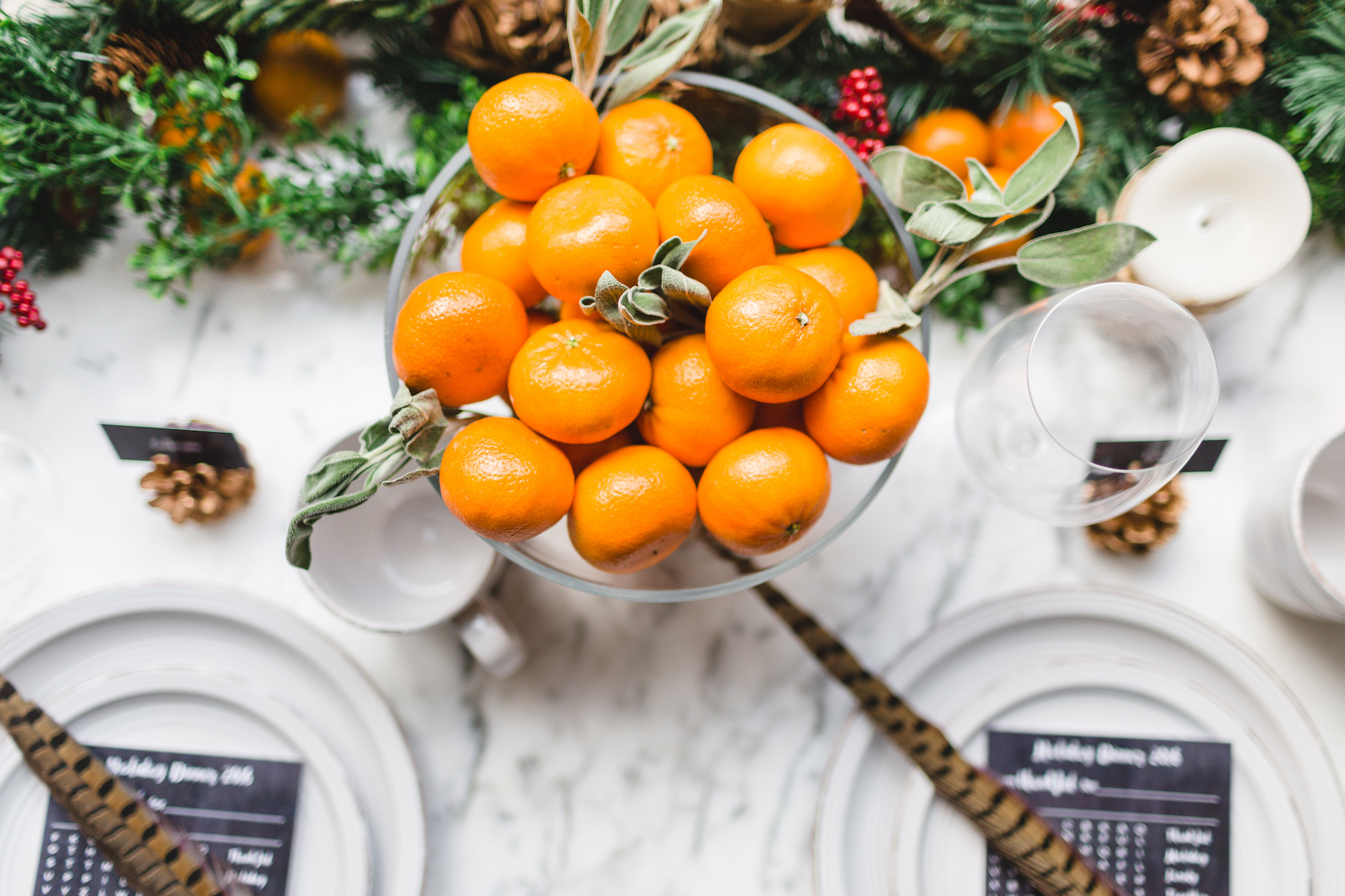 Clementine arrangement
Fill clementines in a clear bowl or vase. Add some sprigs of sage in the middle and in 3 clumps around the edges as shown.
Pull it all together in just a few easy steps.
Timeline
2 weeks prior
Purchase items for tablescape, place order for any catering items and turkey
2 days prior
Select wines and purchase fresh items from grocery store
1 day prior
Follow tablescape setup instructions
Day of
Prepare food and drinks as instructed
Estimated Budget
8 People

Decor: $150

Food: $200 – $300

Beverage: $50 – $150

TOTAL: $400 – $600