Lucky Cat Chinese New Year Party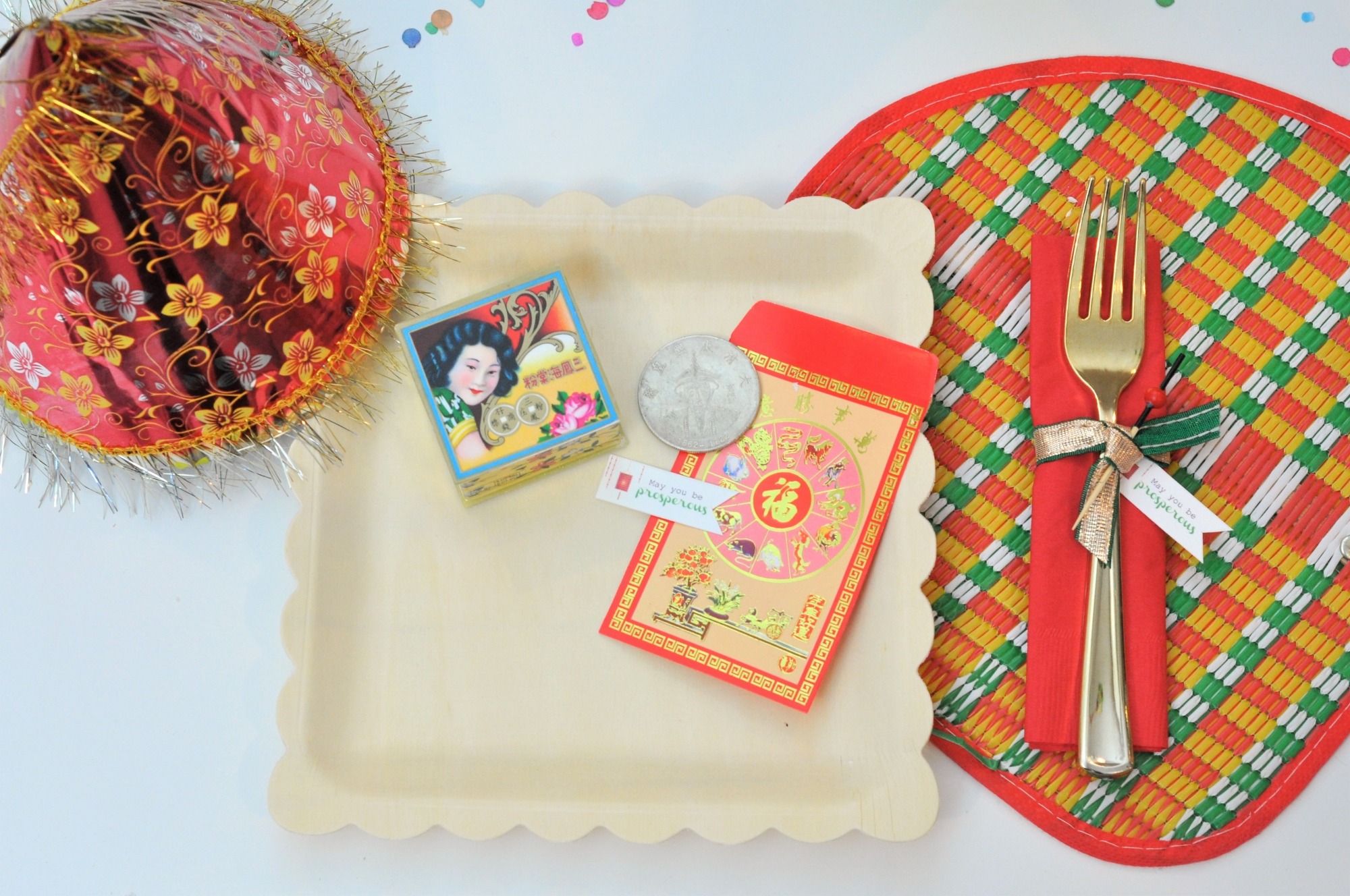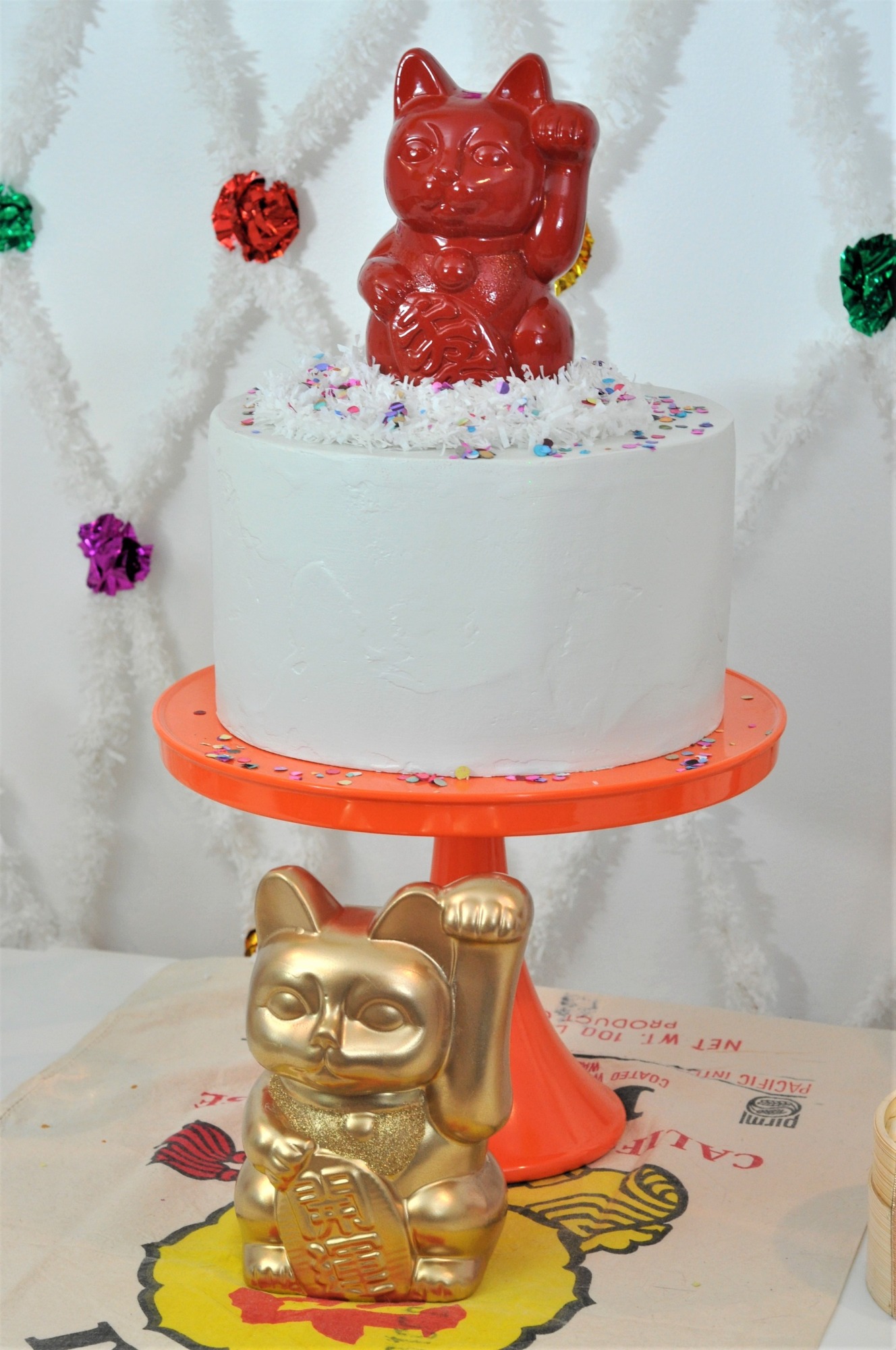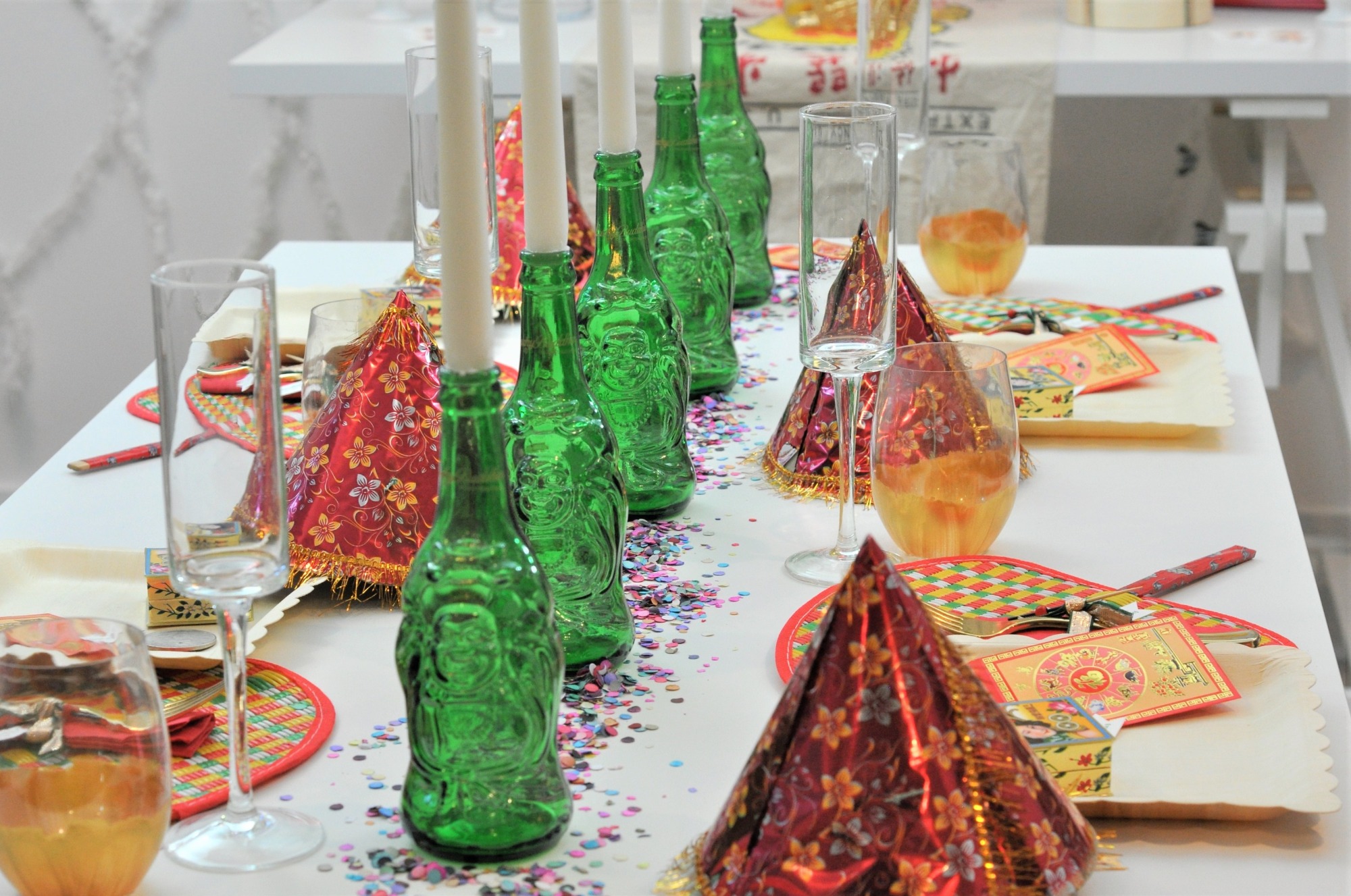 You're only 3 steps away from the perfect party.
Purchase
Review the blueprint and purchase the party items in a few easy steps.
Prep
Follow our easy ideas to wow your guests.
Assemble
Follow our timeline and party tips for seamless execution.
Buy your party items with a few simple clicks.
(prices and availability subject to change)
Additional Tips
Spray paint the white 5″ Lucky Cats and the photo frame (for the sign on the dessert table) in red.
If you are unable to find a vintage rice sack to use as the tablerunner Dessert Table, we would recommend this Red Dragon brocade tablerunner as an alternative.
Additional Tips
Order Chinese takeout in picture-perfect takeout boxes for the party.
For Chinese New Year, it is customary to give a red envelope with money. Just for the sake of tradition, we gave each guest $1 in their red envelope and placed it at each place setting, along with a multi-colored bamboo fan.
Pull it all together in just a few easy steps.
Timeline
3-4 Weeks Prior
Purchase the party décor supplies
1 Week Prior
Order a cake for decorating
Order fortune cookies
2 Days Prior
Spray paint the lucky cats in red & gold
1 Day Prior
Set up back drop garland and hang lanterns
Set the tablescape where guests will dine
Day Of
Set up the dessert table
Order Chinese food for dinner
Estimated Budget
8-10 People

Decor: $150 – $250

Food: $150 – $200

Beverage: $50 – $100

TOTAL: $350 – $550
Fern & Maple shares its top tips for pulling off this event.
Tip 1
I was inspired by my favorite restaurant in Wellington, New Zealand – Dragonfly, an eclectic Asian Fusion restaurant that puts a modern twist on the traditional. I spray painted lucky cats in solid colors (red & gold), which provides a high-impact, fun statement for the party.

Tip 2
Don't be afraid to mix elements from other cultures into the party decor. Other Asian cultures like India have beautiful, colorful decor items such as garlands that work perfectly. I used an Indian Wedding Car garland as a backdrop and vintage plastic fans as place mats.

Tip 3
Incorporating packaging as a decor element is one of my favorite elements of this party. I used everything from face powders with beautiful vintage shanghai girl images to everyday items like a rice bag as a table runner under the cake stand.

Tip 4
I incorporated traditional lucky items throughout this party, such as coins, red envelopes, lucky cats, fortune cookies and the wonderful laughing buddha on the beer bottles!

Tip 5
Lanterns provide a pop of whimsy and color. Use them where you can, especially over head! And of course, don't forget the confetti!