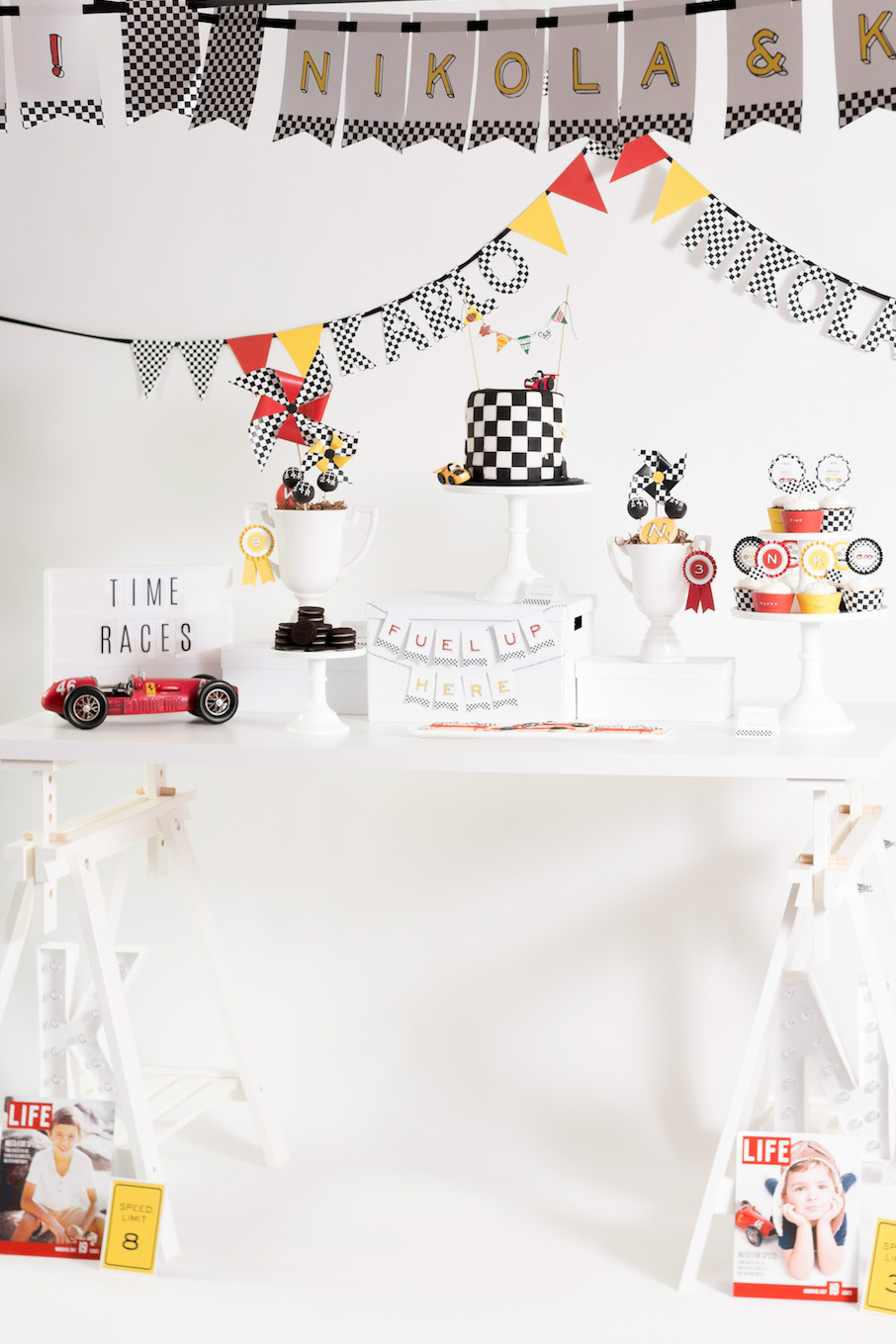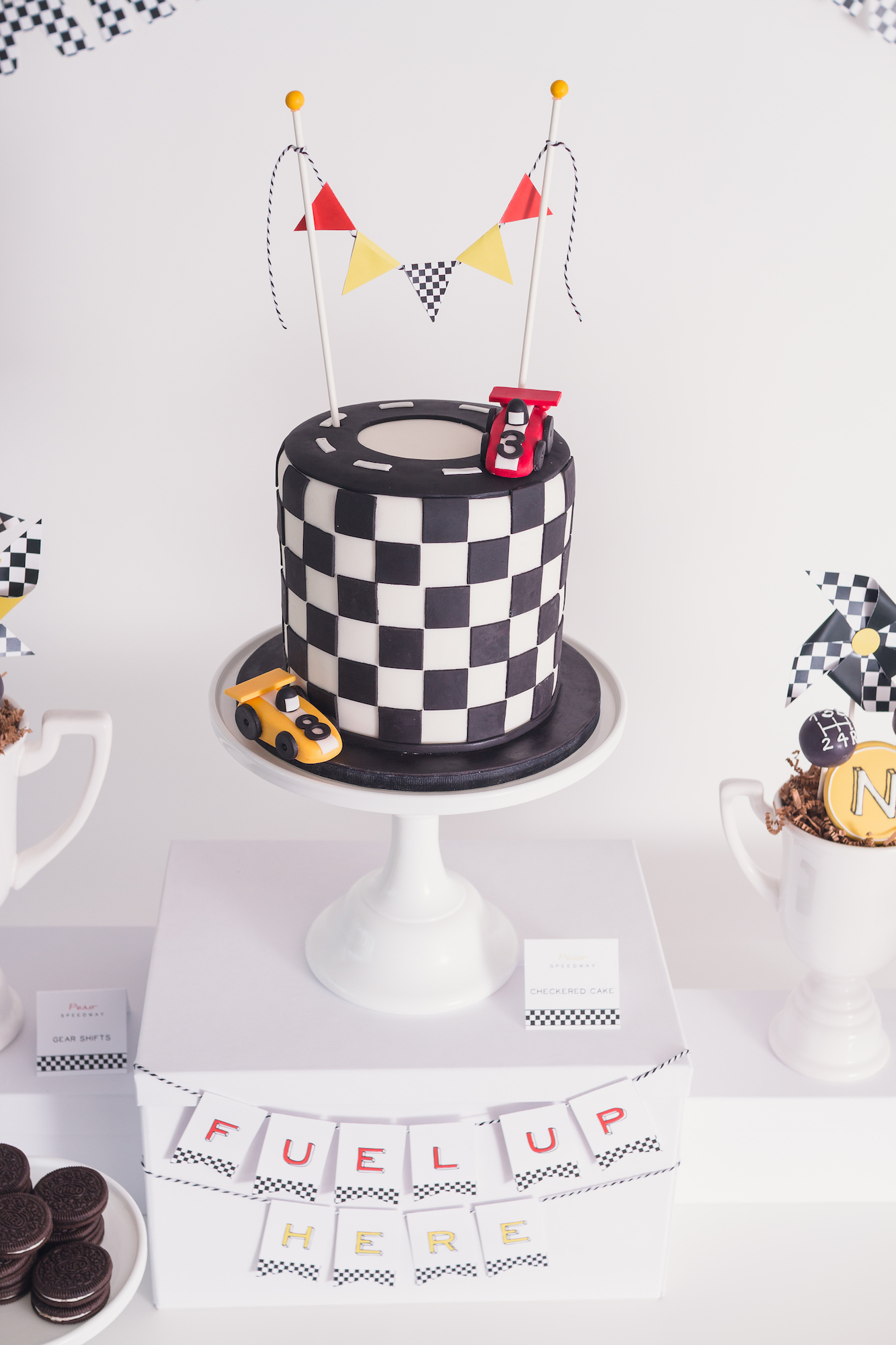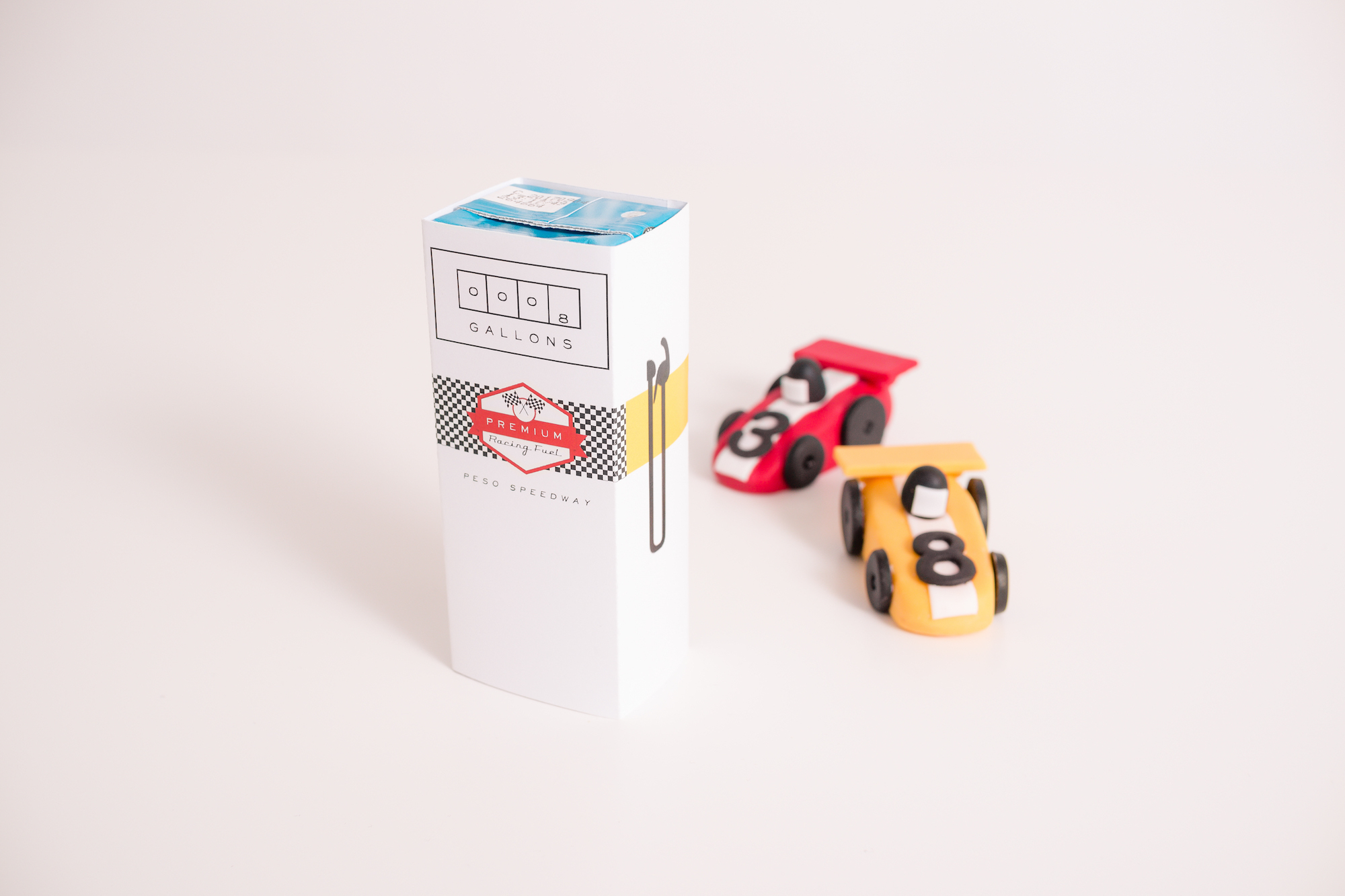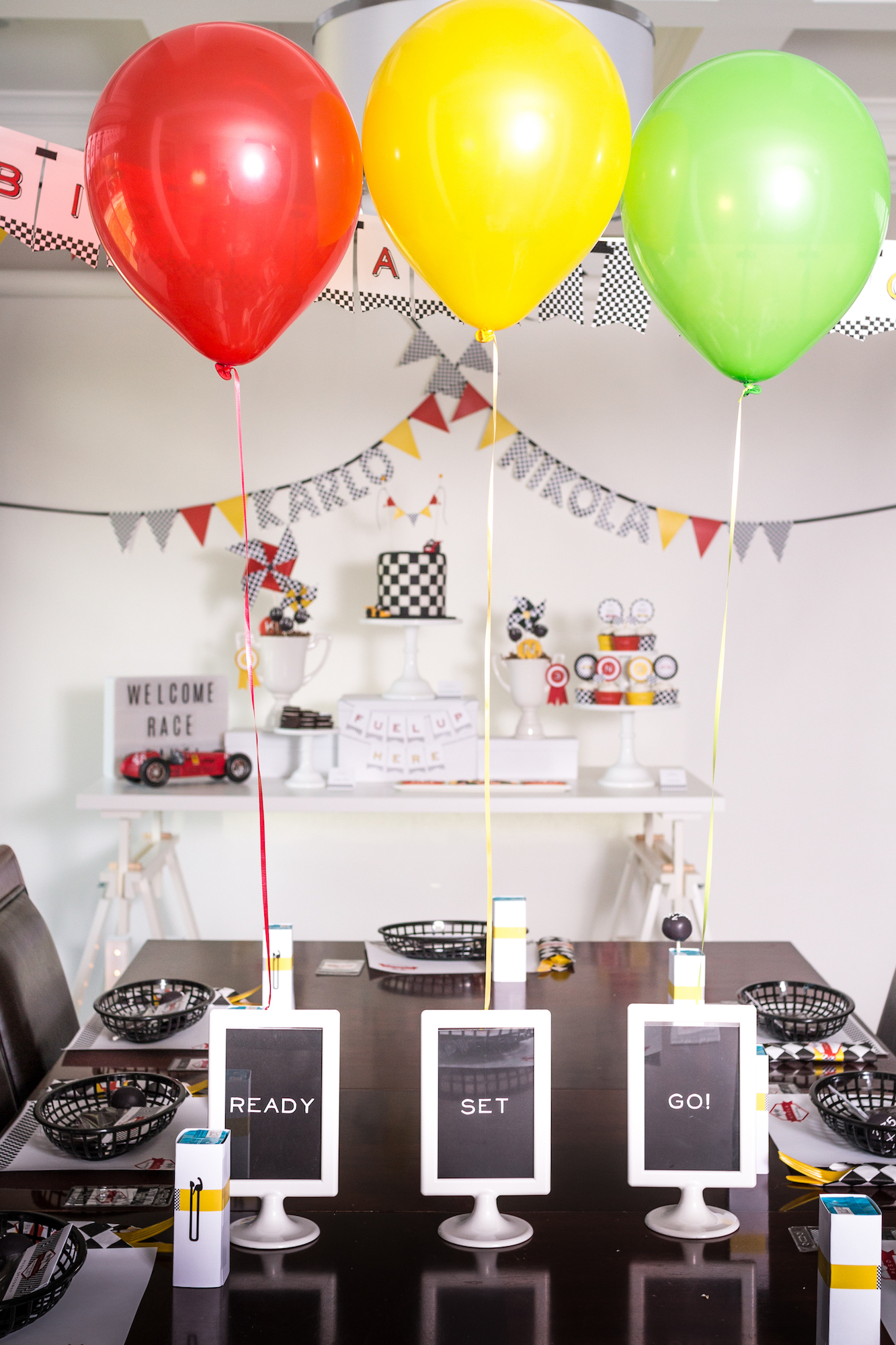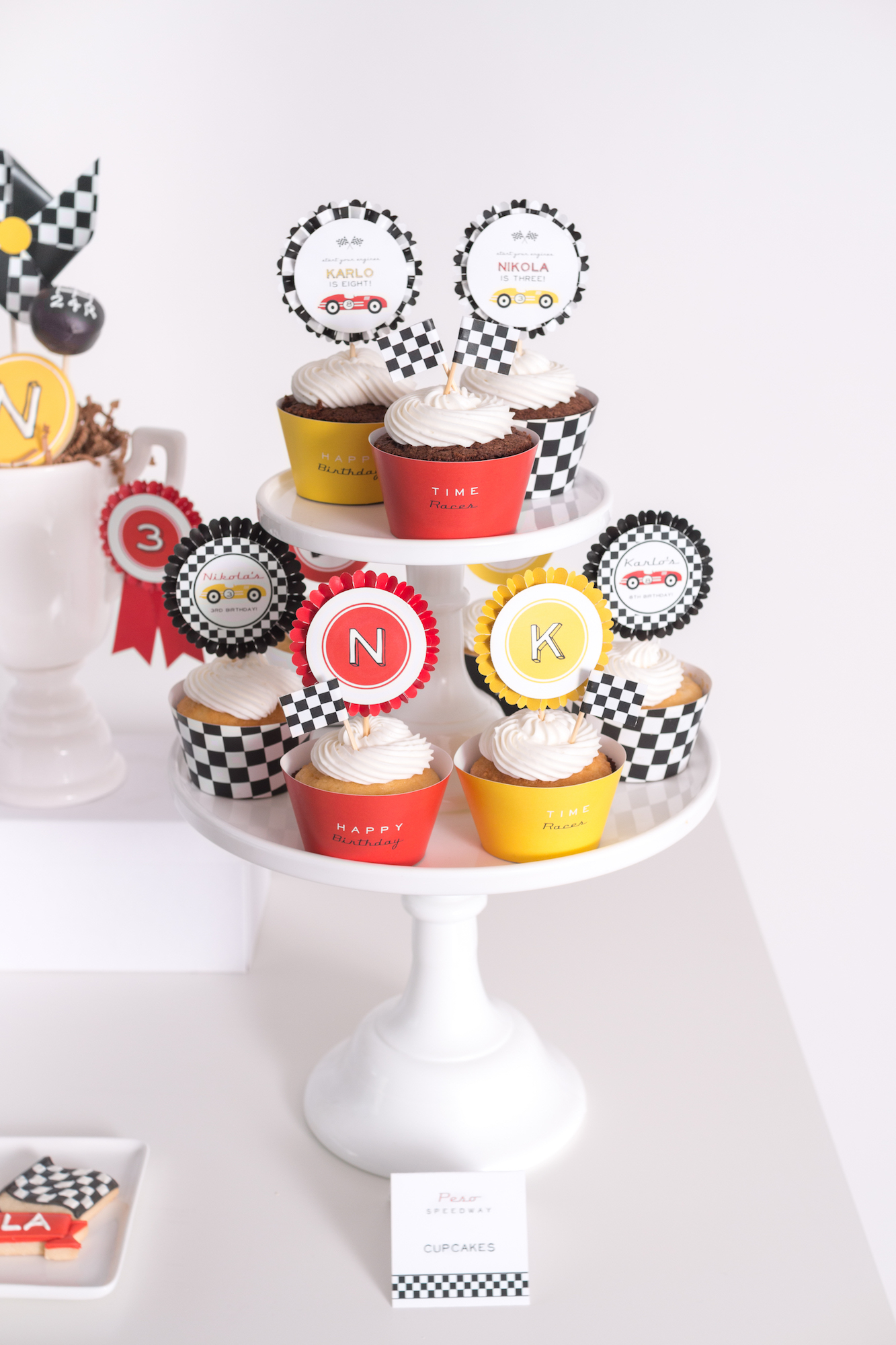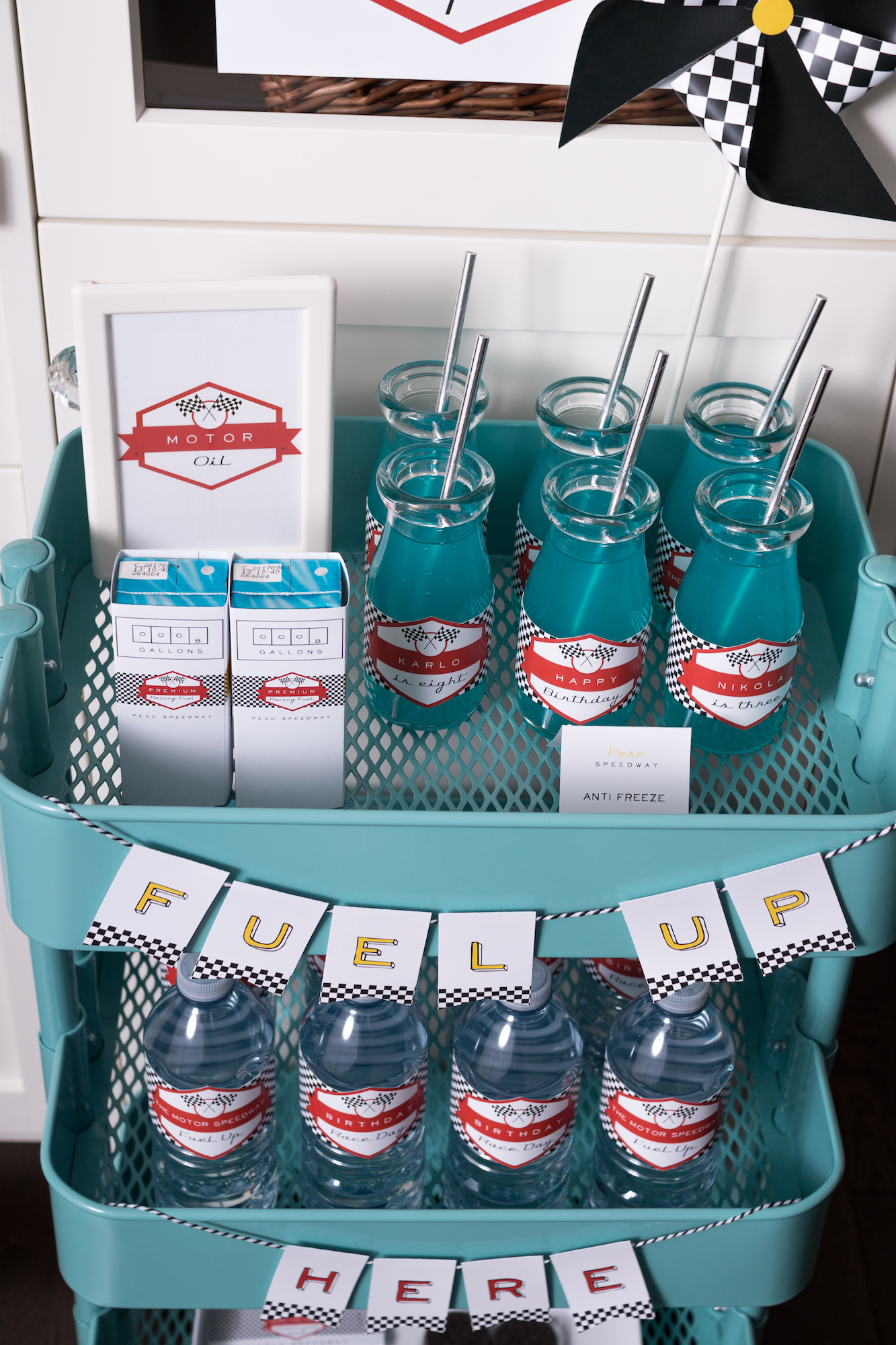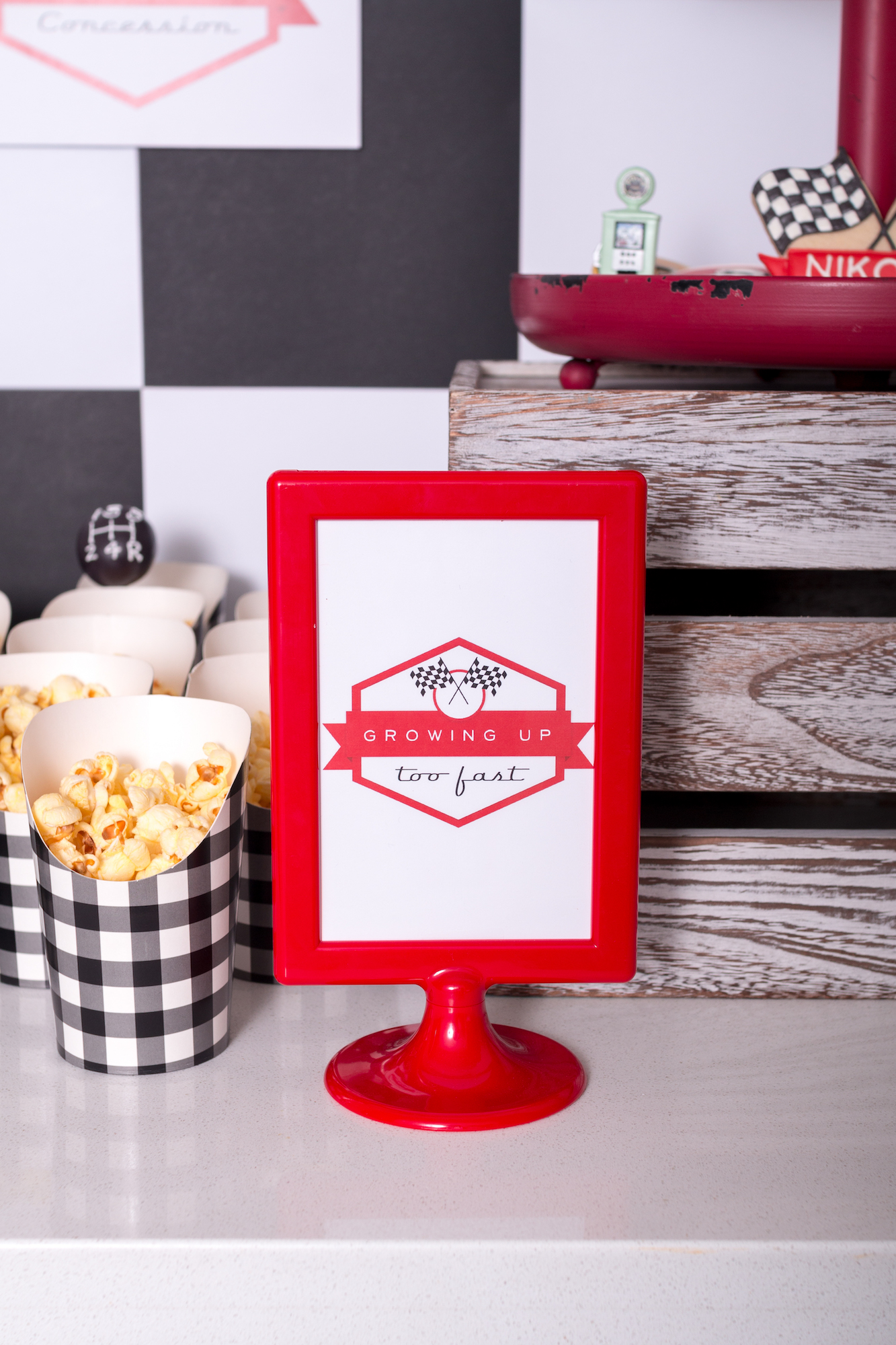 You're only 3 steps away from the perfect party.
Purchase
Review the blueprint and purchase the party items in a few easy steps.
Prep
Follow our easy ideas to wow your guests.
Assemble
Follow our timeline and party tips for seamless execution.
Buy your party items with a few simple clicks.
(prices and availability subject to change)
Additional Tip
Check your local Michael's, Home Goods, or craft store for additional race car items and vintage cake stands,
If you choose to make your own cake, take a look at this Chocolate Cake Mix from I am Baker.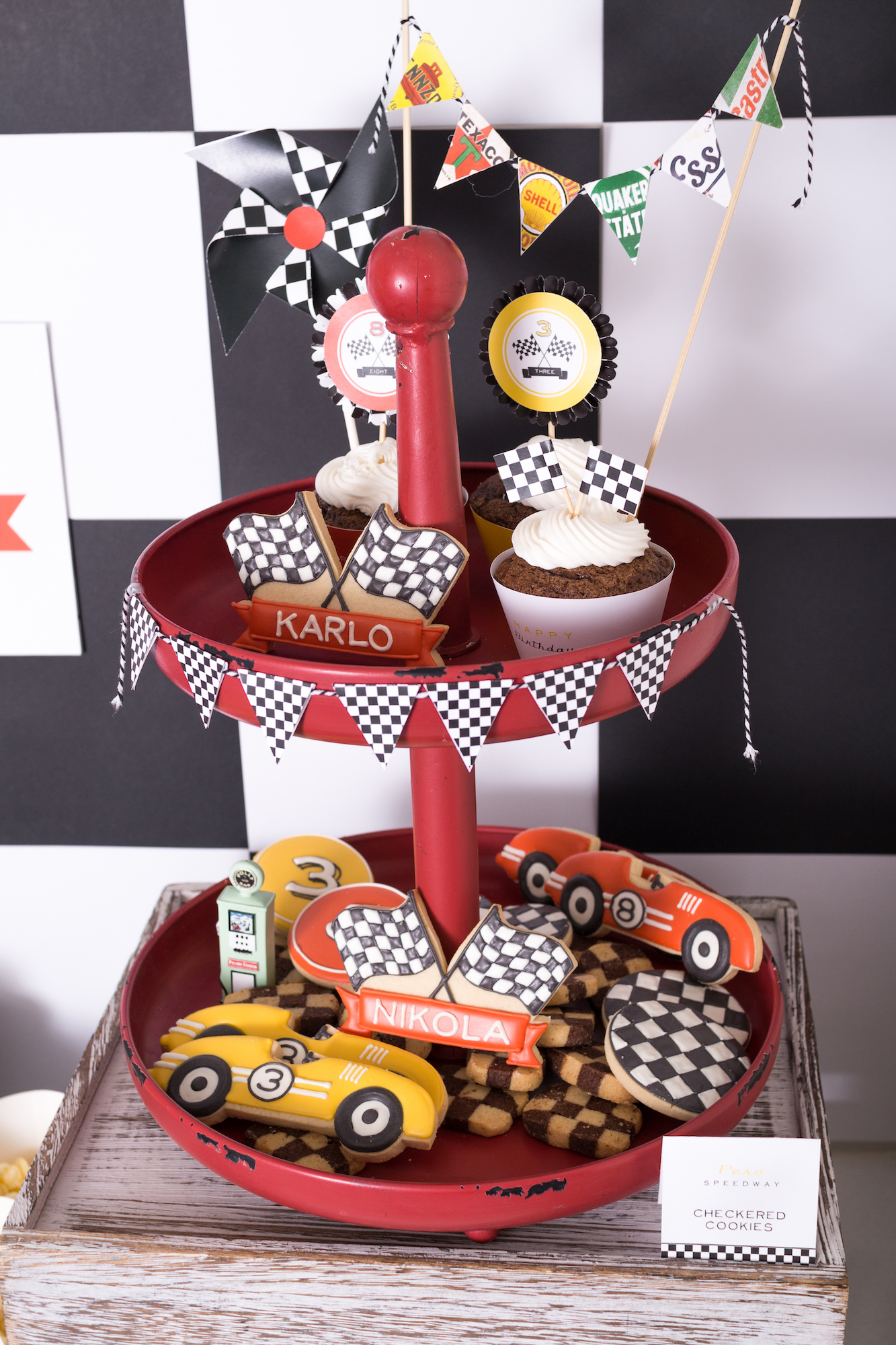 What you need
White and black card stock
Tape or glue dots
Directions
Trim black and white card stock into 8″ x 8″ squares.
Use tape or glue to adhere card stock in a checkered pattern to a wall to use as a photo backdrop.
Place props, desserts, or other party items in front of the checkered wall for festive, themed party pictures.
Pull it all together in just a few easy steps.
Timeline
2 months prior
Order the printable party package which includes invitations
Start looking for seasonal and vintage props at home decor stores
1 month prior
Send out invitations
Order custom cake and cookies
1-2 weeks prior
Print and assemble all the party printables
Hang the assembled party banners to save time as the party date nears
1-2 days prior
Place all your decorations for the party table, except for the food and sweets
Finish any last minute grocery shopping, pick up cakes, cookies, and any other sweets you may have ordered
Day of
Set out sweets and food
Enjoy!
Estimated Budget
15 People

Decor: $200

Food: $250

Beverage: $40

TOTAL: $490
Tania's Design Studio shares its top tips for pulling off this event.

Tip 1
Order your party printable package early, and print and assemble sooner rather than later.  There is nothing worse than not allowing yourself enough time to pull together your many ideas!  Give yourself time to enjoy the process of planning and celebrating the day.
Tip 2
Know when to try making something yourself and when to hire professional vendors.  Personally, I love baking my own cakes, but Spring Break is particularly busy and for this race party I opted to have a lovely baker make the cake.  Putting your effort into one or two homemade sweets is much better than trying to do it all.  Find vendors you like to work with and enjoy the process!

Tip 3
Once you set the theme, think of ways to incorporate sweets that work with your design.  For instance, I placed Oreo 'spare tires' on the party table.