Troop Beverly Hills Glamping Party
Styled by One Stylish Party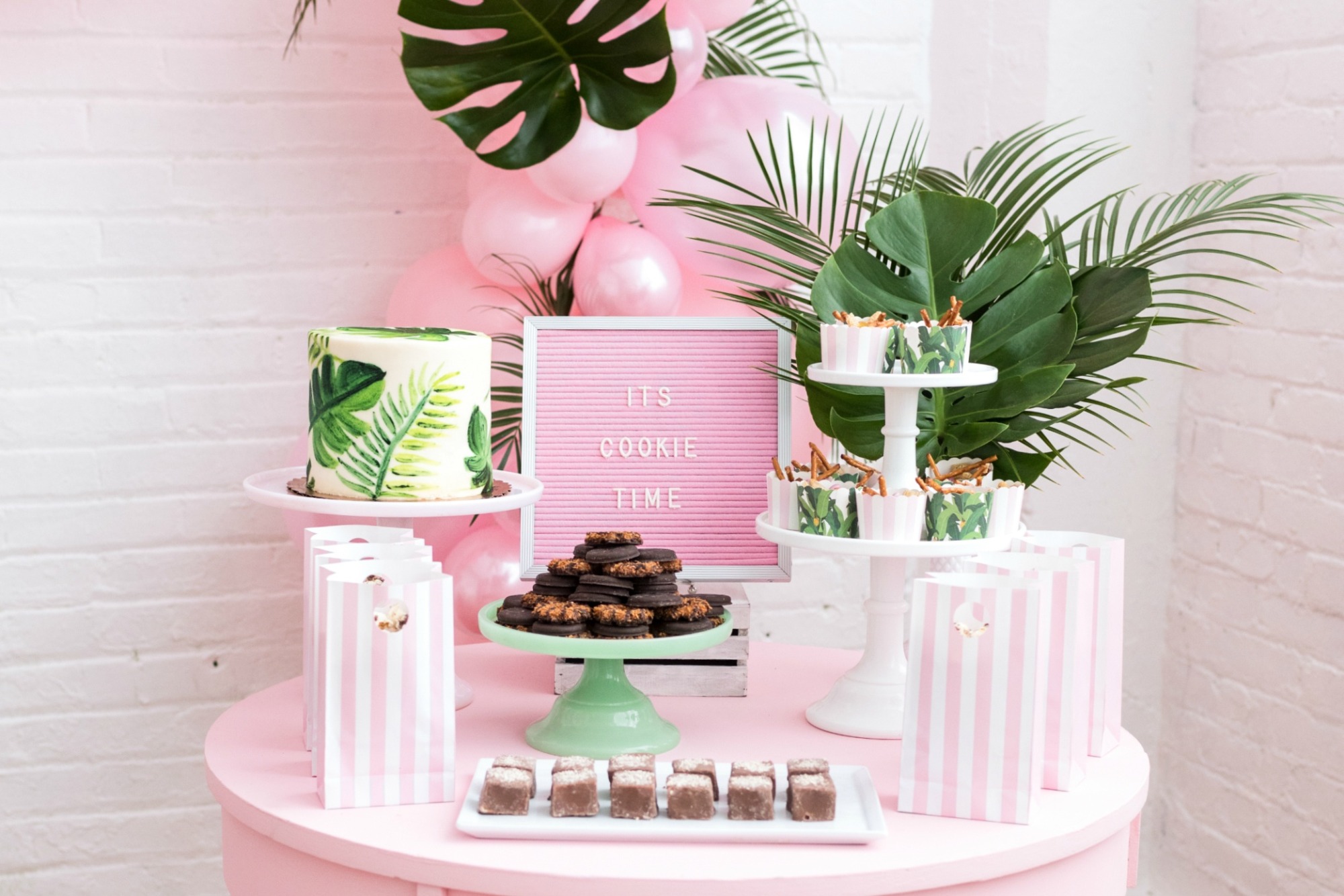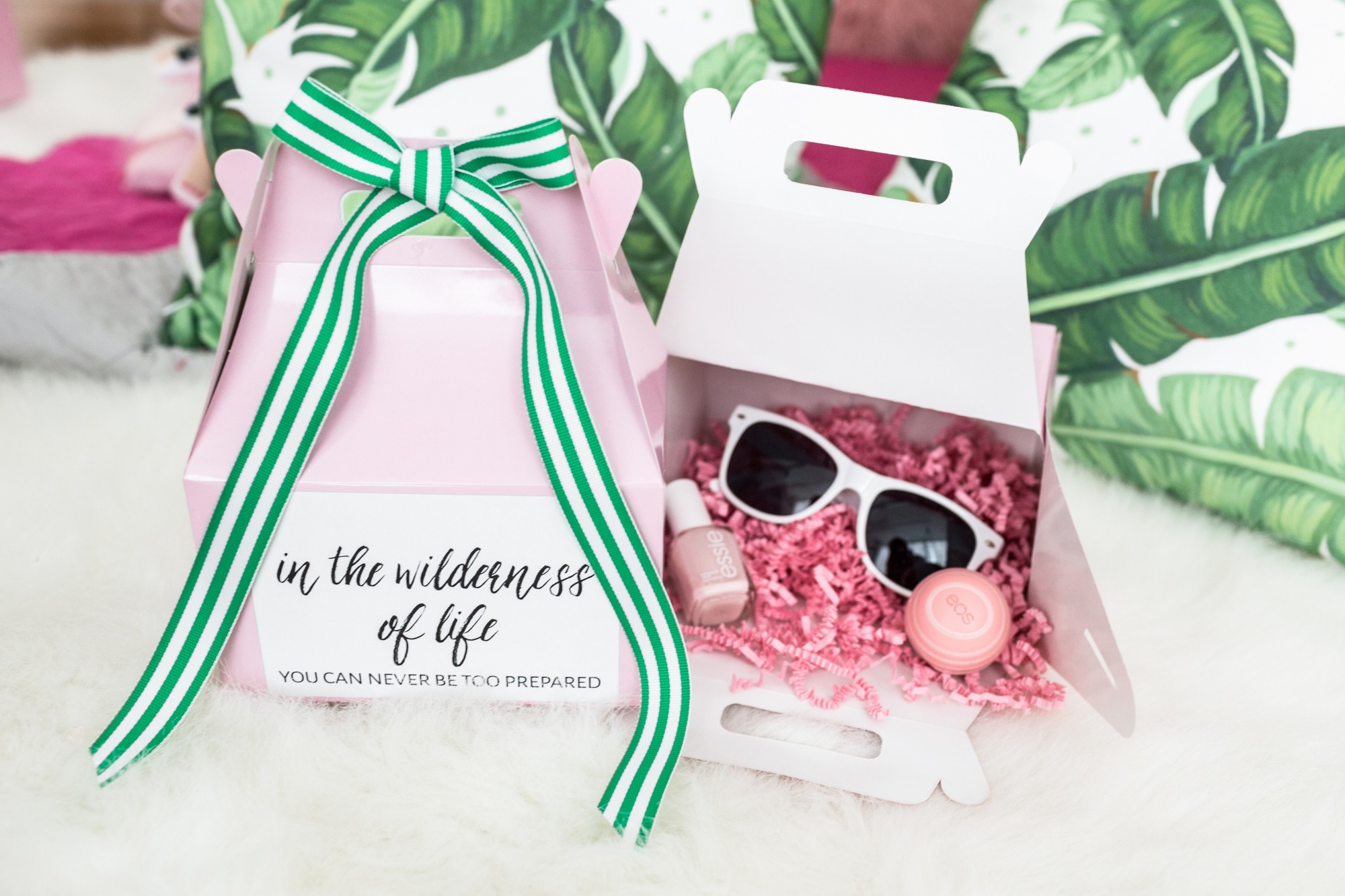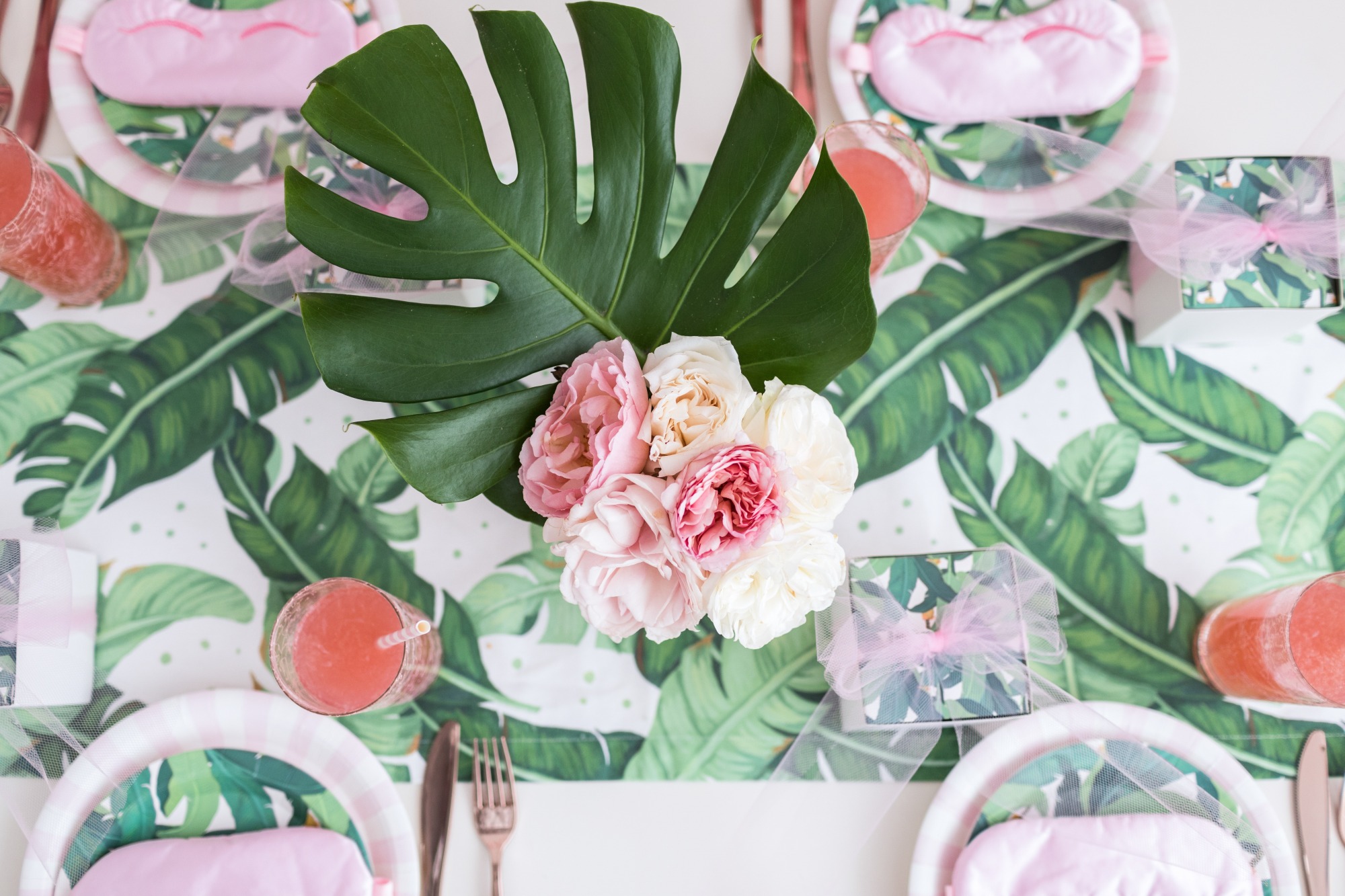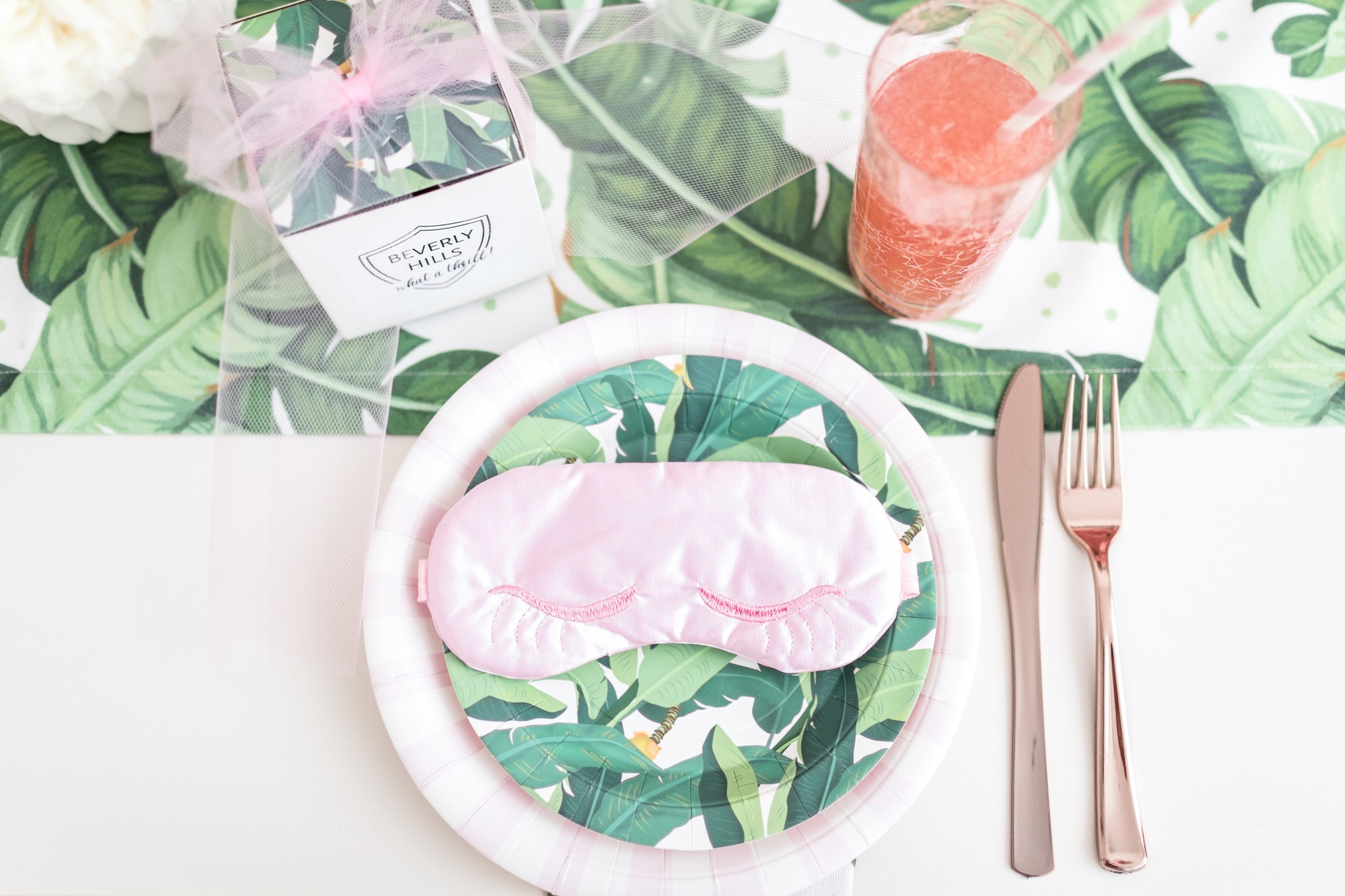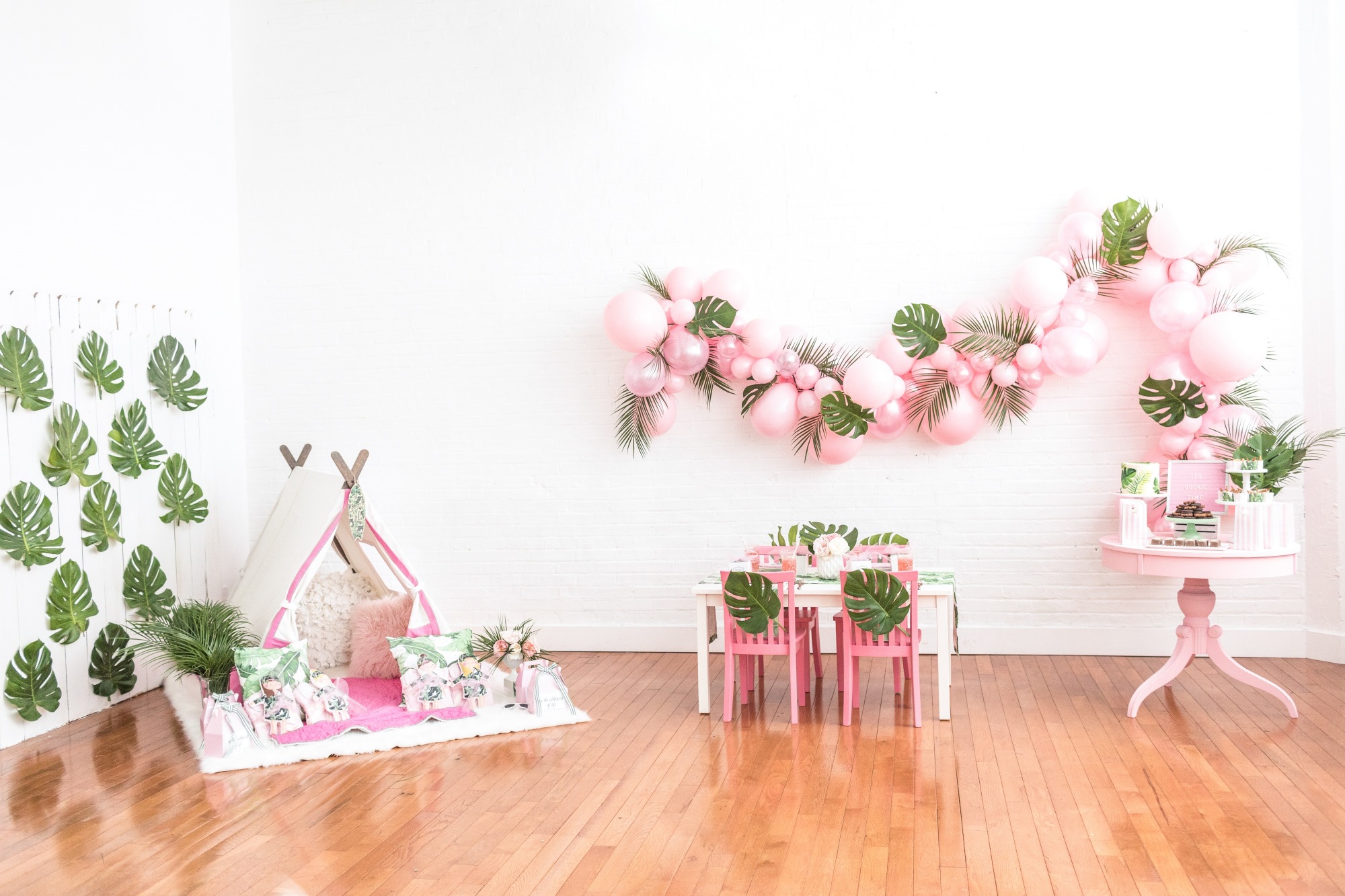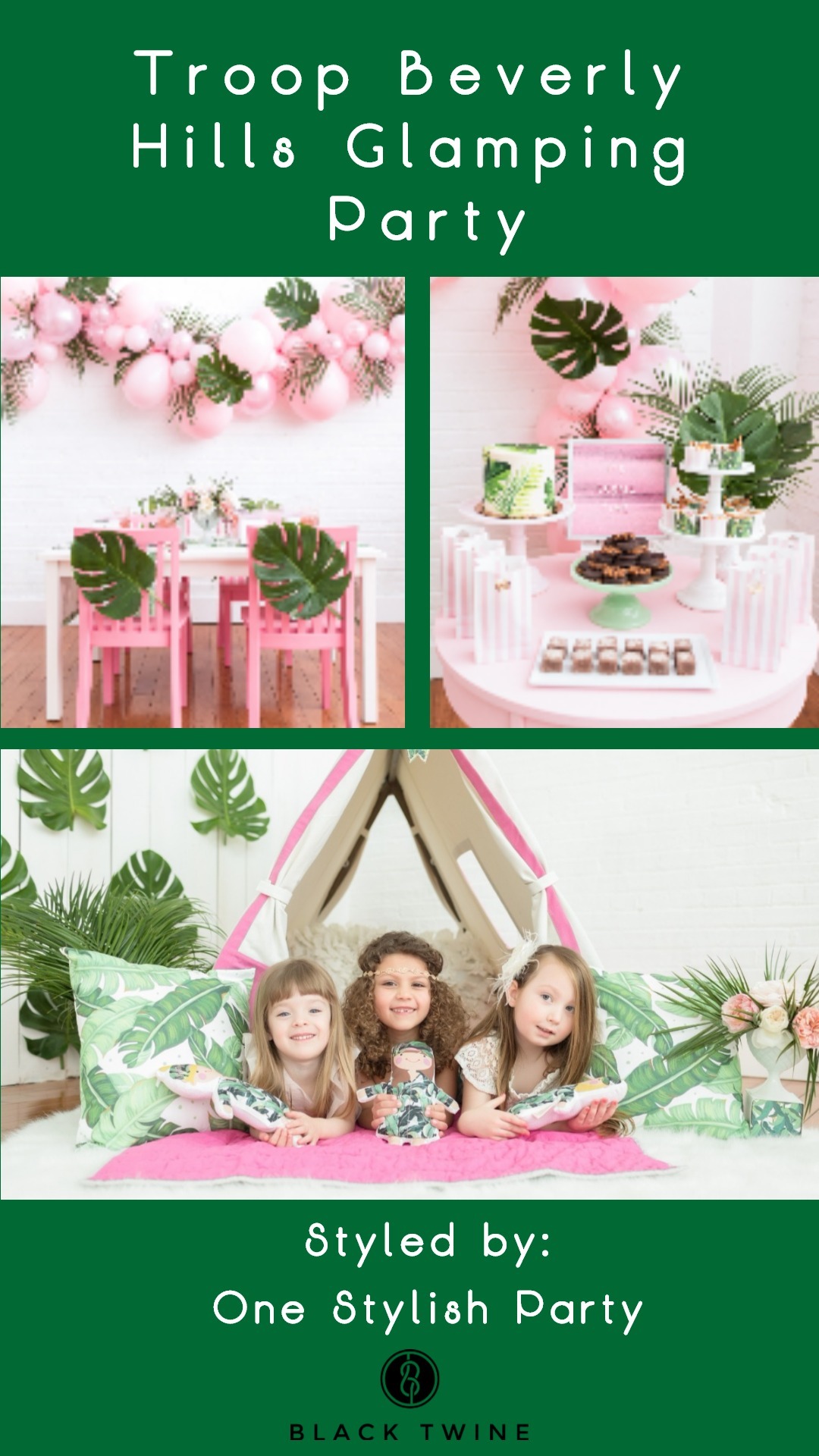 Photography by Brittany Gidley Photography
You're only 3 steps away from the perfect party.
Purchase
Review the blueprint and purchase the party items in a few easy steps.
Prep
Follow our easy ideas to wow your guests.
Assemble
Follow our timeline and party tips for seamless execution.
Buy your party items with a few simple clicks.
(prices and availability subject to change)
Additional Tips
For dessert, we served a custom palm leaf cake, s'mores marshmallows, trail mix, Girl Scout cookies (of course!), and homemade Thin Mint popcorn.
Additional Tip
For the favors, we gifted the guests pink pajamas and sleep masks, as well as a pink gable box filled with a pair of white sunglasses and other girly treats (such as nail polish and lipgloss). Feel free to get creative!
Prepare perfect party decor + party food.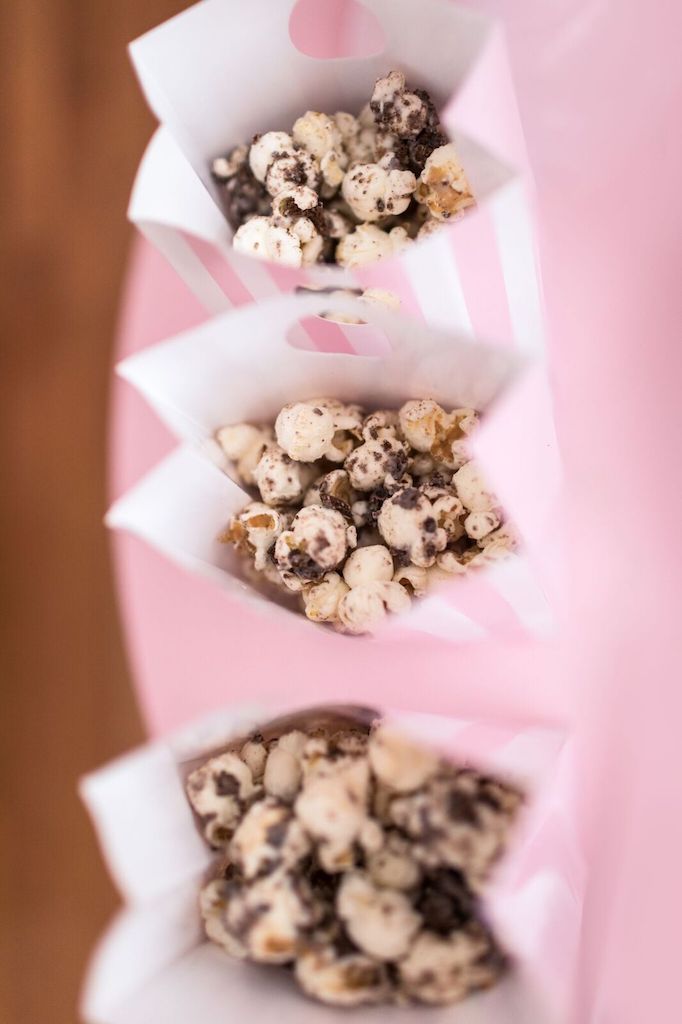 Ingredients
1 bag of Skinny Girl Popcorn
20 Thin Mint Girl Scout Cookies, finely crushed
1 bag of white candy melts
Directions
Melt the candy melts according to package directions until completely melted and smooth consistency.
Drizzle candy melts over popped popcorn.
Sprinkle Thin Mint cookie crumbs over popcorn to evenly distribute.
Spread the popcorn out in a layer to allow the candy melts to set.
Pull it all together in just a few easy steps.
Timeline
3 Weeks Prior
Place your order for the desserts, such as the cake and marshmallow s'mores
Order online party decorations, such as the DIY Balloon Garland Kit, paper partyware and linens
Send out party invitations
2 Weeks Prior
Do an inventory of serving ware that you own and purchase anything you might still need, such as platters and cake stands
2-3 Days Prior
Prepare and store the palm leaves
Set-up the tent
Shop for the food items, such as the trail mix, popcorn, candy melts, girl scout cookies, drinks, etc.
Create an 80's song playlist
1 Day Prior
Assemble the DIY Balloon Garland
Set out the paper party ware, platters, cake stands and linens that will be used for the party
Do a mock-up of the dessert table and kids dining table
Day Of
Pick up the desserts (if you ordered)
Style the dessert table, kids dining table and tent
Attach the balloon garland securely to a wall and accent with fresh greenery
Play some fun 80's music and have fun!
Estimated Budget
8 People

Decor: $600 – $800 (excluding table & chairs)

Food & Beverage: $100 – $200

Favors: $300 – $400

TOTAL: $1,000 – $1,400
One Stylish Party shares its top tips for pulling off this event.

Tip 1
Find your inspiration. I thought it would be fun to put a unique spin on the popular glamping party theme, so I used the classic 1980's Troop Beverly Hills movie as a jumping off point for the decor. I sourced linens, pillows and paper partyware in the iconic Beverly Hills Hotel banana leaf pattern and contrasted the lush greenery print with lots of pink – chairs, balloons, dessert table and even a pink tent!

Tip 2
Serve themed snacks and treats. The food table included wildness girl snacks such as homemade trail mix, mint chocolate chip popcorn and of course girl scout cookies. And because no party is complete without cake, a hand painted palm leaf cake rounded out the treats on the table. Although most of the snacks were kept simple, the individual treat cups, striped bags and colorful dessert pedestals helped tie everything together with the party theme.

Tip 3
Focus on the details. I wanted the space to have a lush, tropical feel similar to the Beverly Hills hotel, so I used lots of fresh greenery and palm leaves to transform an otherwise blank white space. I looked for unique ways to incorporate movie quotes, such as a retro letter board sign that read "it's cookie time" and a survival kit favors that read "in the wilderness of life you can never be too prepared."

Tip 4
Provide ample opportunity to play. The glamping party consisted of three different areas for the girls to roam around: an area to eat, a tent to play in and a bed to jump on! The girls started by enjoying some snacks and treats together at a children's dining table. Once they were done eating, they did some dancing to 80's music, played in the tent (the peek-a-boo window was such a hit!) and ended the day with jumping on a bed and having a playful pillow fight!

Tip 5
Keep the Party Going. Send your guests home with a sweet reminder of the fun time they had at the party. Each of the girls who attended the party received a pair of pink flannel pajamas, a pink satin eye mask and a custom Beverly Hills Hotel inspired doll to take home.
Vendor Credits
Event Concept, Styling, DIY Balloon Garland Kit: One Stylish Party | Photography: Brittany Gidley Photography
Play Table, Chairs, Tent, Blanket, Pajamas: Pottery Barn Kids | Banana Leaf Table Runner, Napkins, Pillows: Minted
Wholesale Florals: Fifty Flowers | Pink Letterboard: Three Potato Four | Cake: Kelsey Elizabeth Cakes
Paper Plates, Favor Boxes, Baking Cups, Straws: Paper Eskimo | Marshmallows: Sweet Flos Candy
Cookies: Girl Scouts | Rose Gold Flatware: Webstaurant Store | Children's Clothing Rentals: Rainey's Closet
Custom Dolls: Sophie and Lillie | Sleep Masks: Goia Boutique