We recently met Rebecca Propes, the owner and creative mastermind behind Make & Do Studio, at Alt Summit in Palm Springs, and she is just as lovely and creative in person as we imagined her to be!  We love Rebecca's colorful, joyful ideas and are thrilled to share her "Easter No Basket" gift idea: a vibrant carton of confetti eggs, sweet treats, and fun trinkets.
Rebecca starts out with a carton of dyed confetti eggs, or cascarones, which are traditionally from Mexico and used in many cultural celebrations. Cascarones have found their way to the states and are a fun take on the traditional Easter egg. Eggs are hollowed out, dyed, and filled with confetti, which kids traditionally crack over each other's heads during celebrations!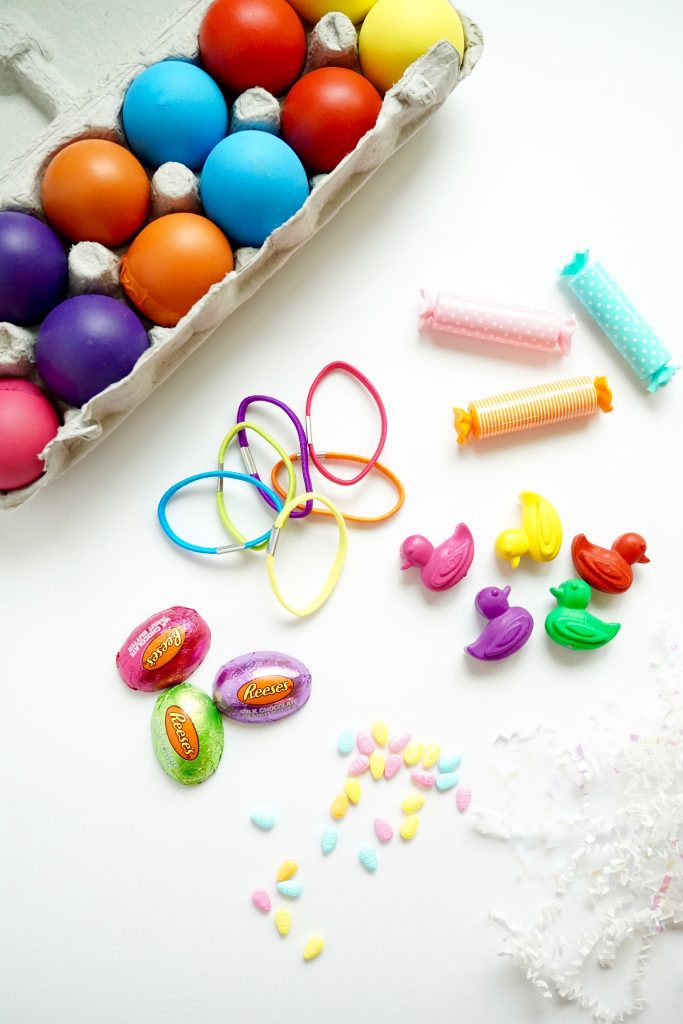 Rebecca fills each carton with 6 eggs and fills in with trinkets, toys, and colorful paper.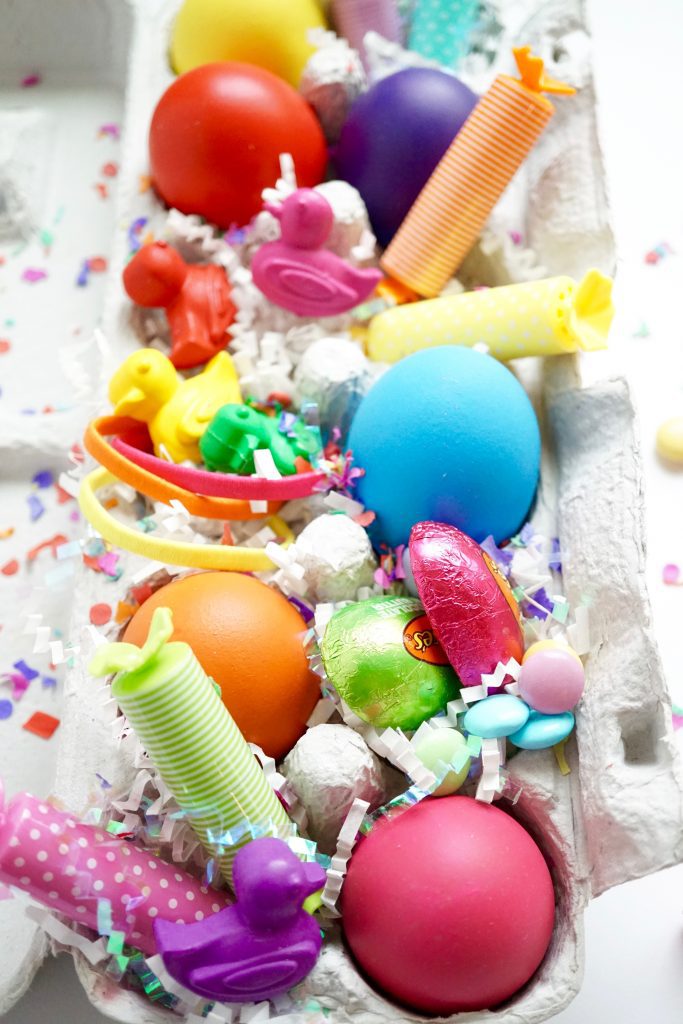 Finally, she takes her kiddos to the park for some confetti egg fun!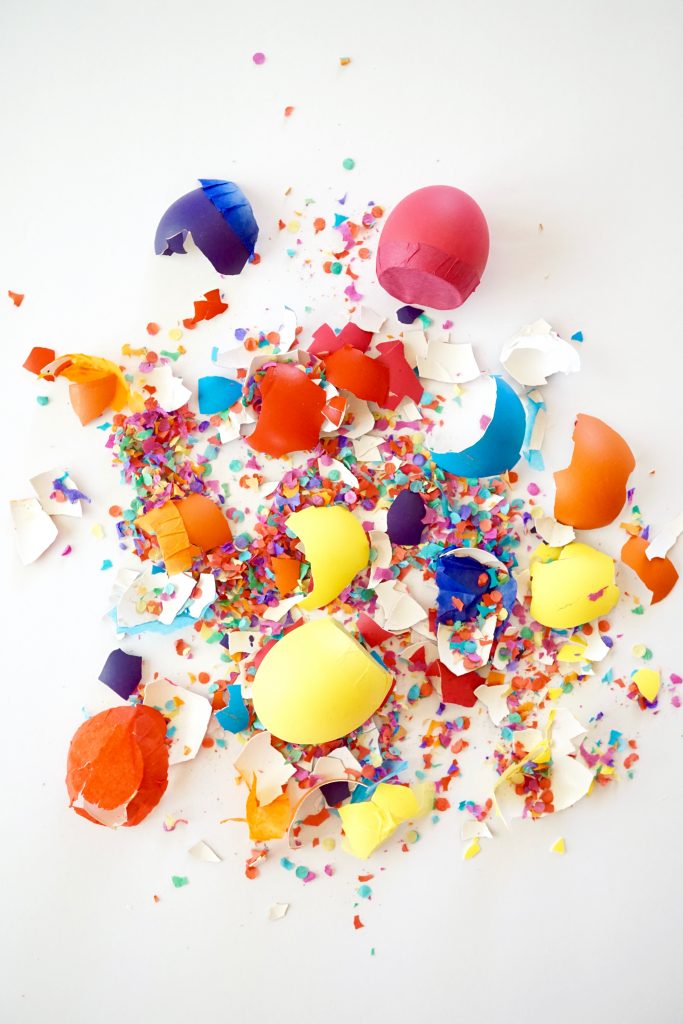 Thanks for sharing your idea with us Rebecca!