It's officially October, and we are so excited to start preparing for one of our favorite holidays, Halloween. Yesterday, we launched our brand new Spooky Pink Halloween blueprint.  Today, we sharing DIY Halloween desserts and snacks, a vital part of any pre-Trick-or-Treating celebration or Halloween party.
For creativity AND ease, we turn to Rebecca of Make & Do Studio.  For her DIY Halloween Spider Kooky Eye Cake, she starts with a store bought cake.  Rebecca then decorates it with sprinkles, candy eyes, and spider rings for a crowd-pleasing cake that couldn't be easier.

Ta-da!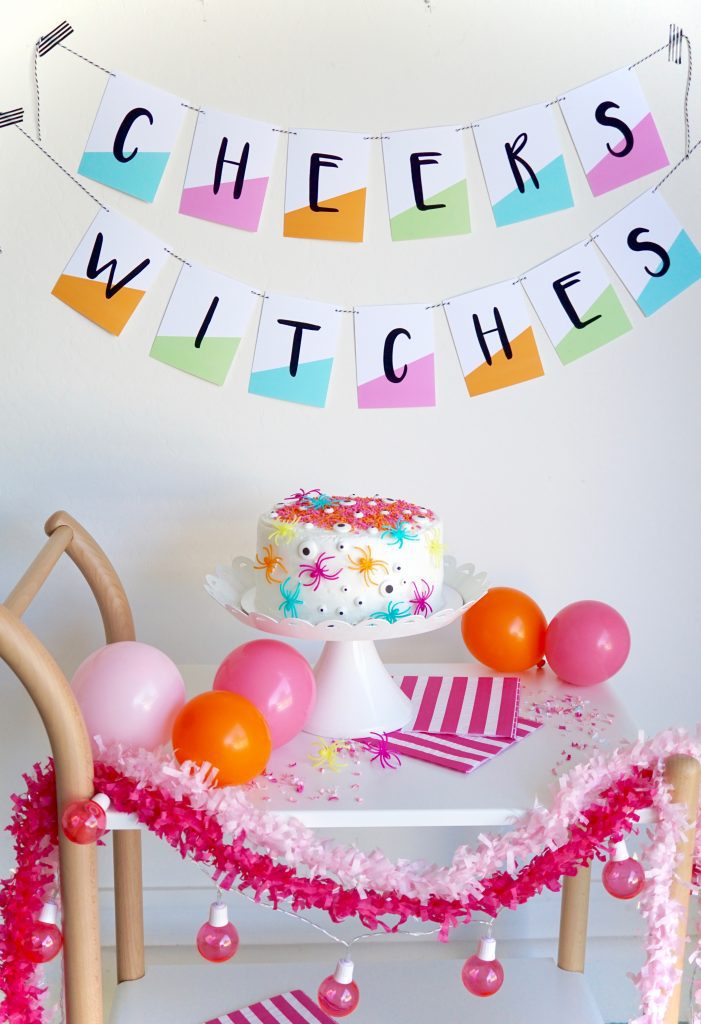 How's that for spooky AND cute?
Next up, we have a Halloween BOO mix that Rebecca puts together with delicious candy corn, mini marshmallows, chocolate chips, and golden grahams.  Check out Rebecca's free printable for tags, and fill up mason jars or any container of your choice for favors and snacks.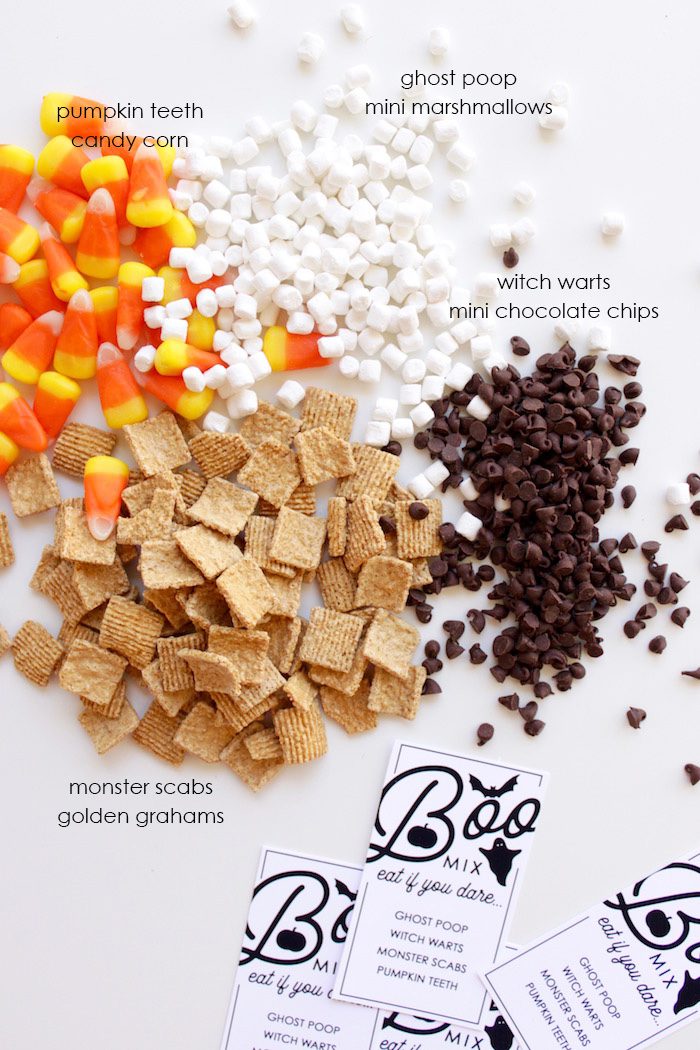 We'd like to dig into this snack mix right about now.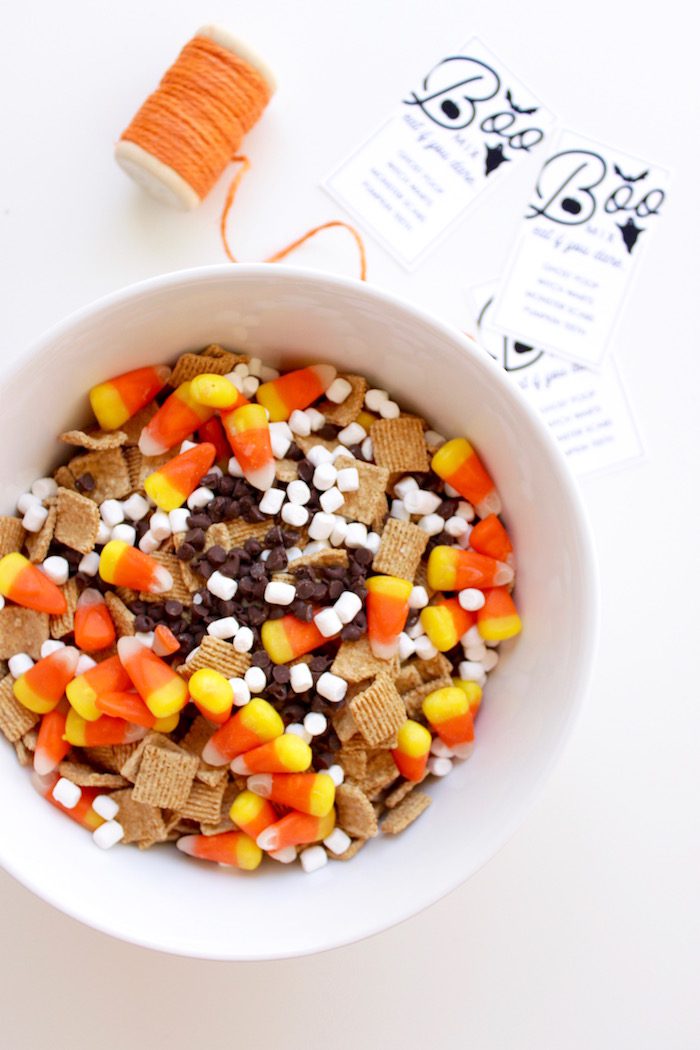 Or save it for later, if we can resist!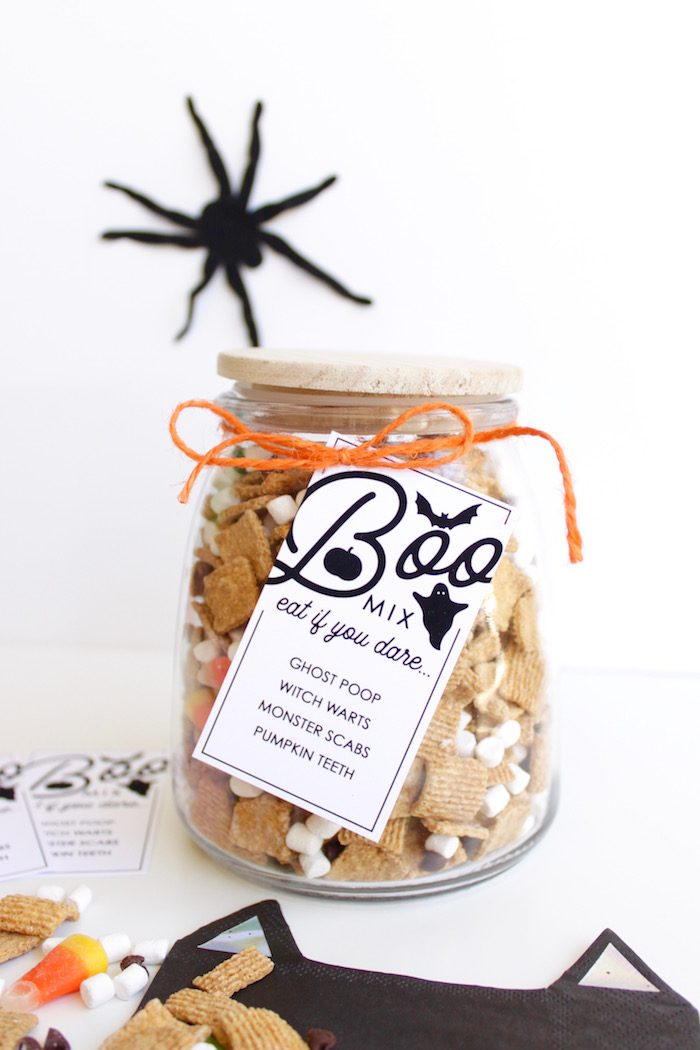 Thanks Rebecca for sharing your DIY magic with us!  We will be brewing up your creations this Halloween season.