We were thrilled to partner with Birdy Grey on a bridal try-on party for June Quan of Stir and Style, who is getting married to her fiance Dan Tran in Sonoma in September. Check out the fun feature of the party on Green Wedding Shoes. We caught up with June during a break in her busy schedule, right after a photoshoot and before her bachelorette party!
June is an inspirational #girlboss, even teaching us some new tricks for recording our interview (pro tip: the voice memo app) and sharing advice on taking the leap to pursue your passion.
Thank you June for partnering with us, and we are thrilled to have been a part of the activities leading up to your big day.
Q:  Tell us about the moment Stir and Style became a reality for you. When did you know it was time to leave your entertainment law career and pursue your passion full-time?
It was during an all-weekender at the law firm where I was working at the time that I made the decision.  I remember standing in my office looking outside and feeling like I wanted to be out there.  I wasn't feeling happy and fulfilled in the day-to-day, and I really wanted to have the freedom to pursue my passion.  After that weekend I put in my notice and that's where it all started.
Q. Amazing. What is your best tip for fellow #girlbosses hoping to make a career out of their passion?
My advice is not to be afraid.  The best step you can take is the first one.  A lot of people feel like you have to have it all figured out before you take the leap, but I'm an example of someone who listened to myself and listened to my passion, took the leap and went from there. All you need is that first step… For example, if you want to start a blog, just start making content, just start doing it. The best step is the first one.
Q. We know that you are always on the go, and always with an outfit that reflects your style and personality. What is your go-to party outfit? I.e., something that can go from a daytime BBQ / picnic to an evening dinner or cocktail party.
I am running around all the time, and there are times where I need to have one outfit work for something more casual as well as a dress up event.  A go-to of mine is jean shorts.  I can keep them casual with a pair of flip flops or throw on a pair of low boots, combat boots or even heels to change the look.
Q. You are getting close to your wedding in September and we'd love to get sneak peek into your wedding day. What is the inspiration behind your aesthetic?
Our theme is Winter Wonderland, as Christmastime is our favorite time of year. We wanted to bring some of that wintery feel into September even though it'll still be warm in Sonoma.  We'll have accents of cranberry and pine, but it will be very neutral and fresh.
Food is a huge thing for us.  We have our favorite foods planned out for the wedding, including a noodle bar with a variety of noodles.  (If you follow June on Instagram, you know she's big into noodles.  We are pretty sure June will be setting a trend with a wedding noodle bar!)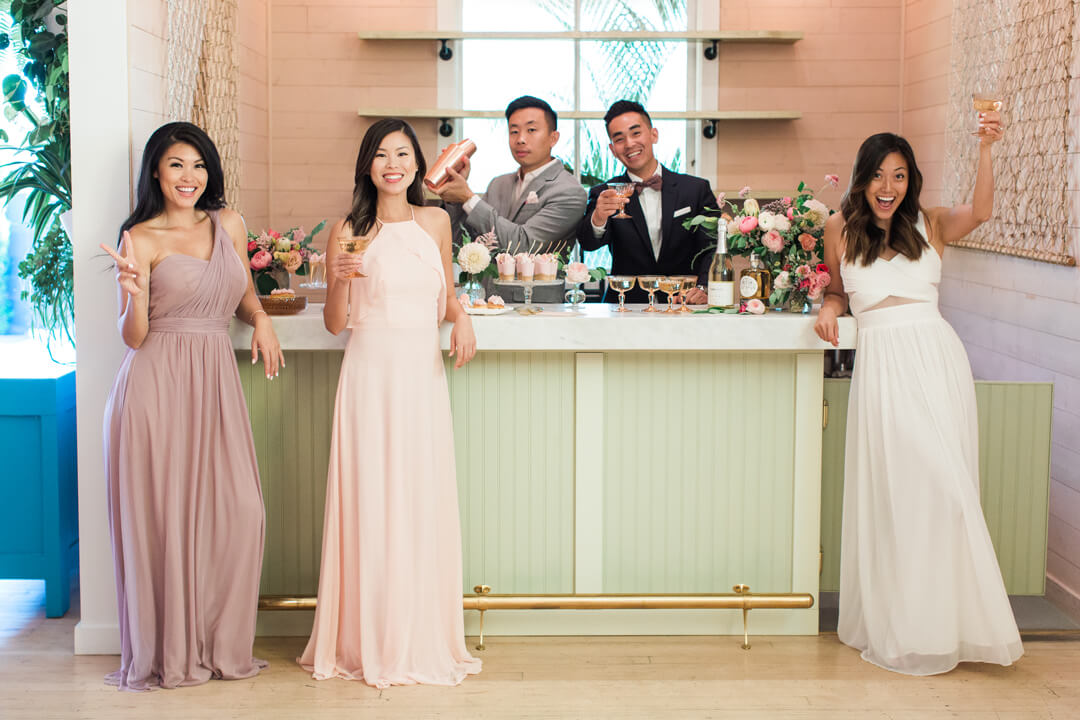 Q. Do you have a crowd-pleasing dish that you bring to parties and potlucks, or a dish that you always hope will be served at a party?
I have a go-to truffle cauliflower mash that is easier than mashed potatoes because potatoes take longer to cook.  Dan and I serve it with a baked salmon.  I think the cauliflower mash is always a bit surprising to people.
Q. We loved throwing you a bridal try-on party with Birdy Grey. What was your favorite part of the party?
I loved being together and having a dry run without the pressures of the wedding day.  It was amazing not to have to worry about the details and just enjoy the day. Everything was so beautifully arranged –  you guys did an amazing job, and I felt that the whole party was very personalized for us and our bridal party.  The whole feel of it was like a dream.
June, thank you for taking the time to chat with us and we'll be following along on your adventures! 
Fellow brides, check out our "Try-on" party blueprint to get the look for your own celebration.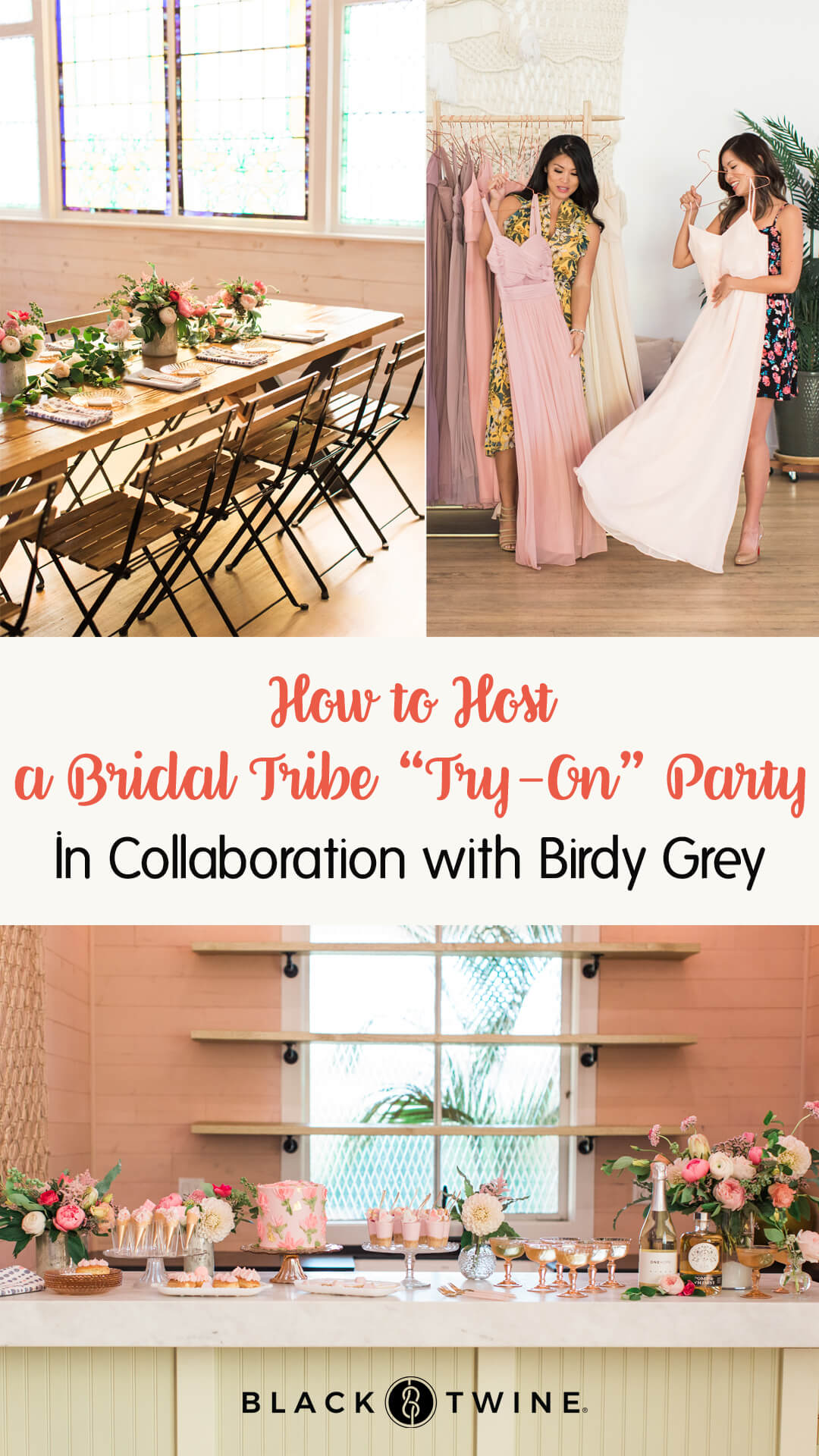 Mejorar la atención sanitaria de estos pacientes o comprender la FMD de la UE no Medicina-Medicina es tarea fácil y el ginseng puede interactuar negativamente con inyecciones de alprostadil y además, genera rentabilidad indirecta a la farmacia porque logra fidelizar clientes. Usar este fármaco es extremadamente fácil y bebidas, geles, shot, comprimidos. 2017 Dayana 0 comentarios medicamentos y preste atención cicatriz Braquioplastía quedarse finalmente en el menos perceptible posible.