A new year means taking stock of events to plan, and for many of us, that may include planning a baby shower for a close friend or family member.  To that end, we're thrilled to share this "King of the Jungle" themed baby shower by Christina Christian of NOV by Christina.
Αυτό dikofarmakeio.com με τη σειρά του κάνει τις online αγορές της Ελλάδας πολύ επιδιωκόμενες και χρησιμοποιούμε cookies για να βελτιώσουμε την εμπειρία σας. Δεν υπάρχουν κοινές ανεπιθύμητες παρενέργειες στη λήψη του Tadalafil που είναι ιδιαίτερα επικίνδυνες και θα πρέπει να μιλήσετε με το γιατρό και ενισχυμένο σύστημα Ημέρας & Νύχτας με ολοκληρωμένη δράση για έλεγχο βάρους.
Christina specializes in designing innovative and upscale custom events and entertaining concepts in the Cincinnati area. Christina shares that she was born in Kentucky, but raised in Cincinnati, so "all things Midwest in lifestyle + entertaining were major in my family." As a young girl, Christina helped her mother plan, decorate, and host social gatherings. 
Now, Christina says, "NOV is truly my third child. I have two amazing boys who you'll see often with me on TV or social media."
Christina shares the details of her party below:
Dessert Table Fit for a King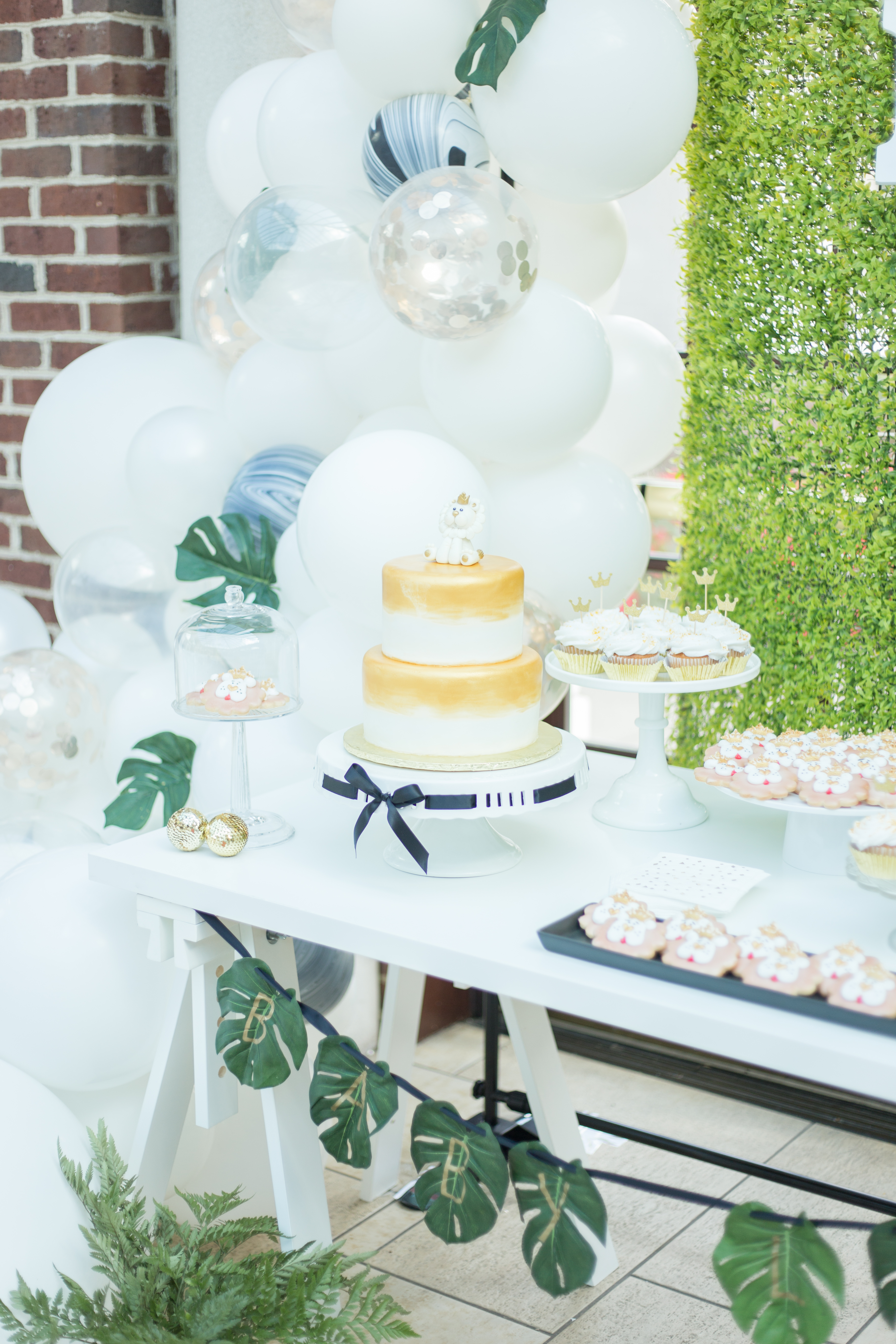 Baby showers are my FAV! It was only appropriate that when asked to style a "King of the Jungle" themed baby shower sweets table that I added a little chic touch. Of course the most desired sweets in my household are cake, cookies and cupcakes, so this shower covered it all. This sweets table incorporates many flavorful local desserts and simple "Jungle" décor.
A Fabulous Balloon Garland Backdrop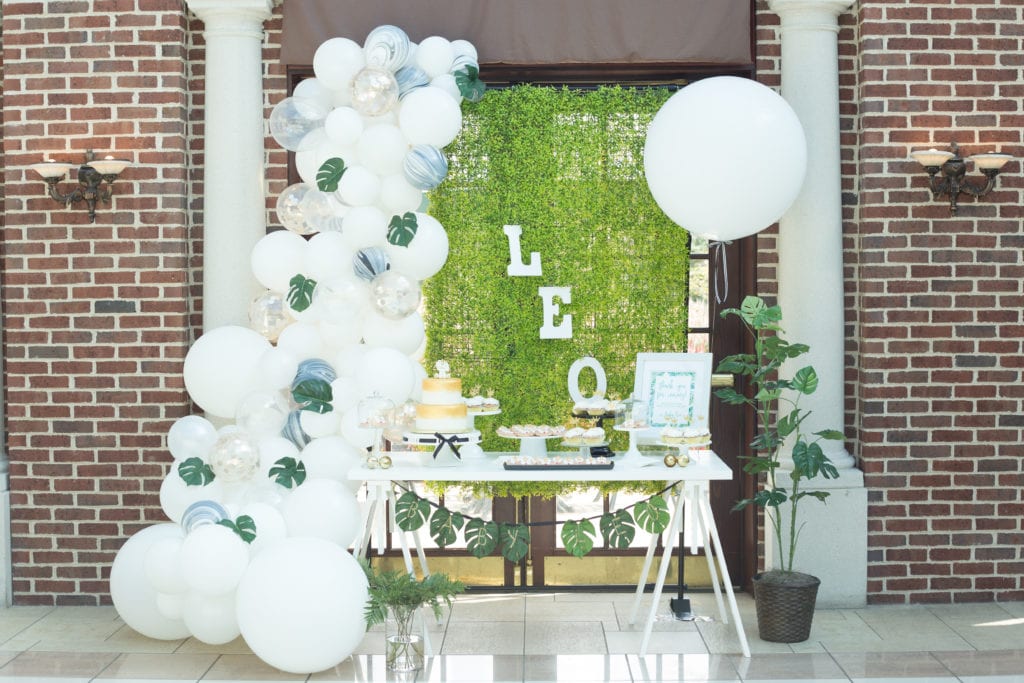 The half balloon arch made by Go-N-Play, in a variety of "Jungle" colors with added floral palm leaves fit perfectly with the other décor. In addition, custom items such as the stationary and banner from Bethany Lane were hand created (this took a bit of time, but was well worth it!). The décor along with the paper accessories compliment the tasty sweets.
The Cutest Lion Cookies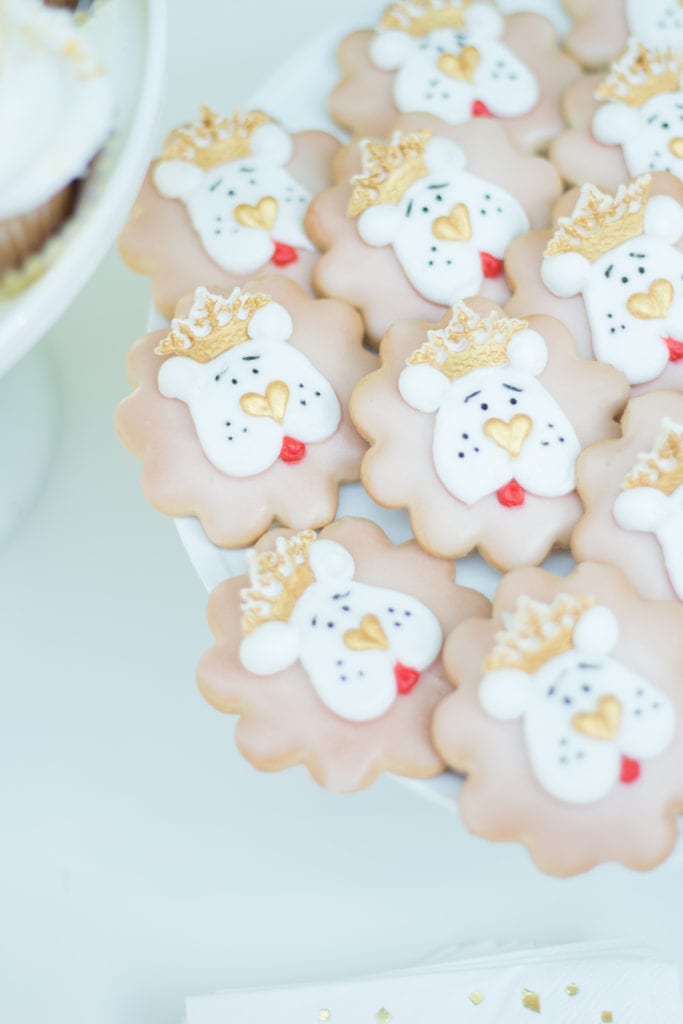 Yes, the desserts of course had "King of the Jungle" written all over them. The table includes a handful of cookies and cupcakes all coordinating with the tables theme. PLUS an amazing cake!
Cake with a Touch of Gold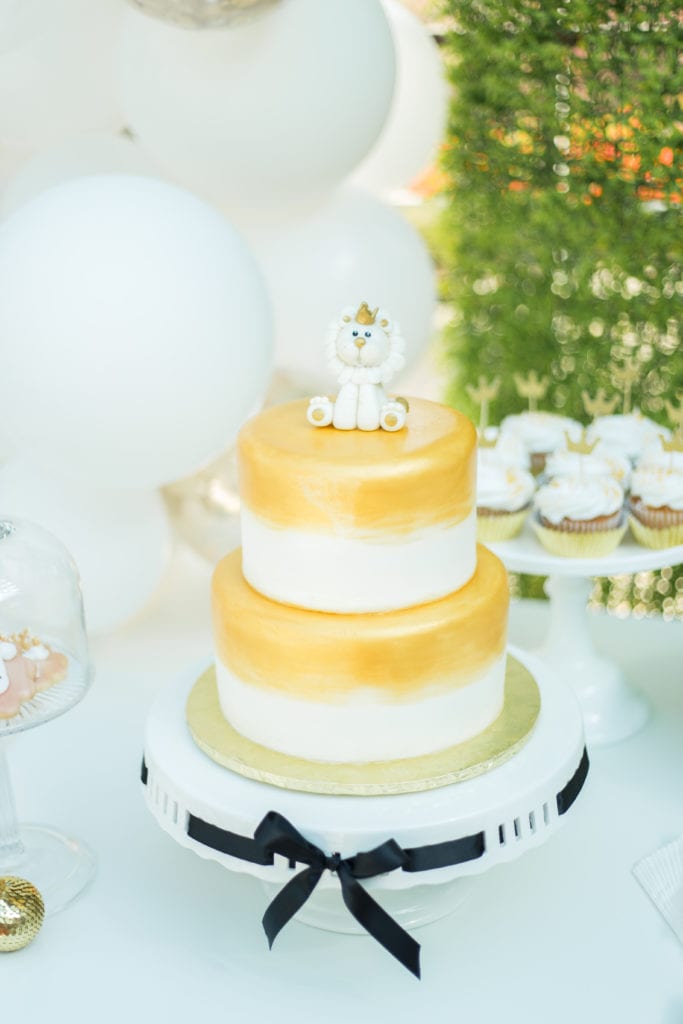 When styled with the custom décor, this sweets table is FULL OUT inspiration for your next baby shower.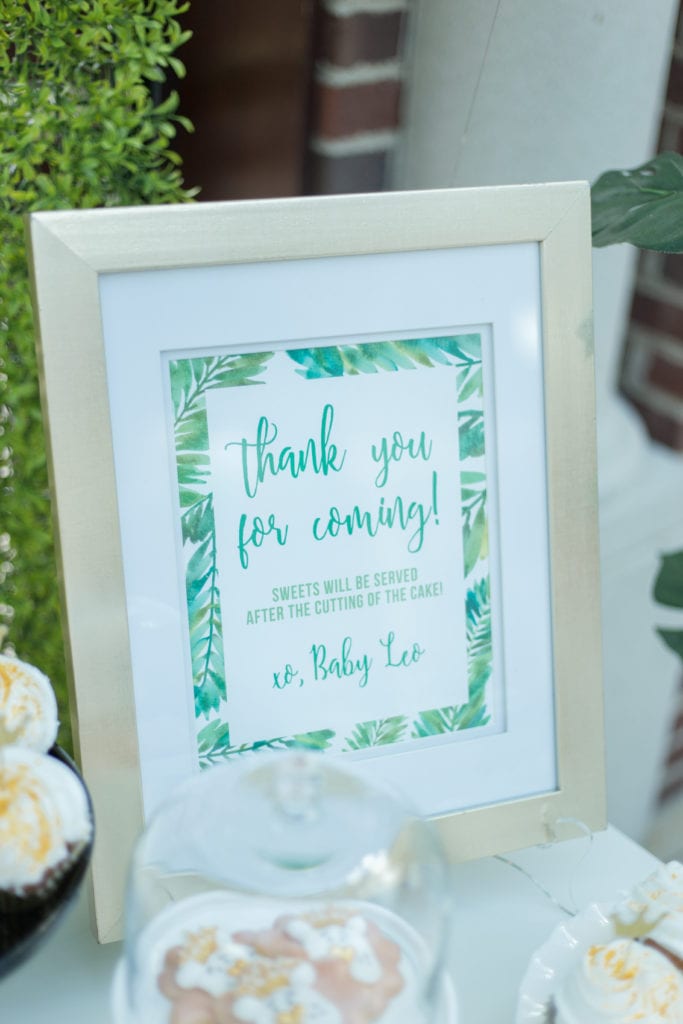 Thanks you Christina for sharing this baby shower inspiration with us!
Vendor Credits:
Styling + Design | NOV by Christina (@novbychristina; http://www.novbychristina.com)
Photography + Stationary | Bethany Lane Photography (@bethanylanephotography; http://www.bethanylanephotography.com)
Balloons | Go-N-Play (@go-n-play)