Celestial Birthday Party
Styled by Golden Arrow Events & Design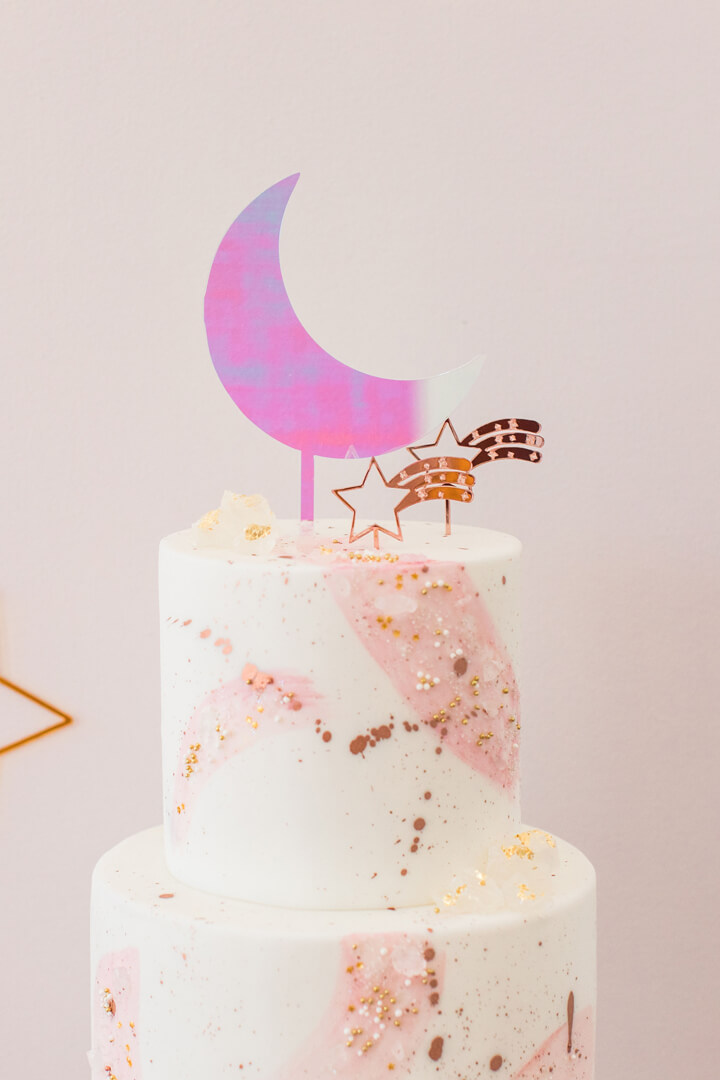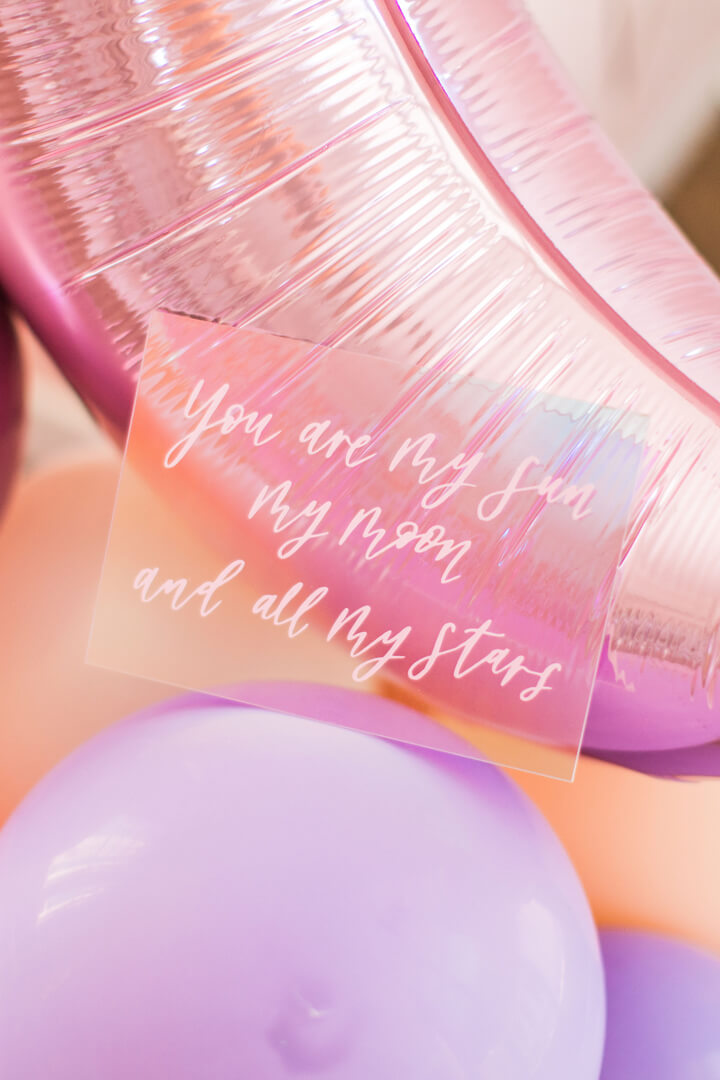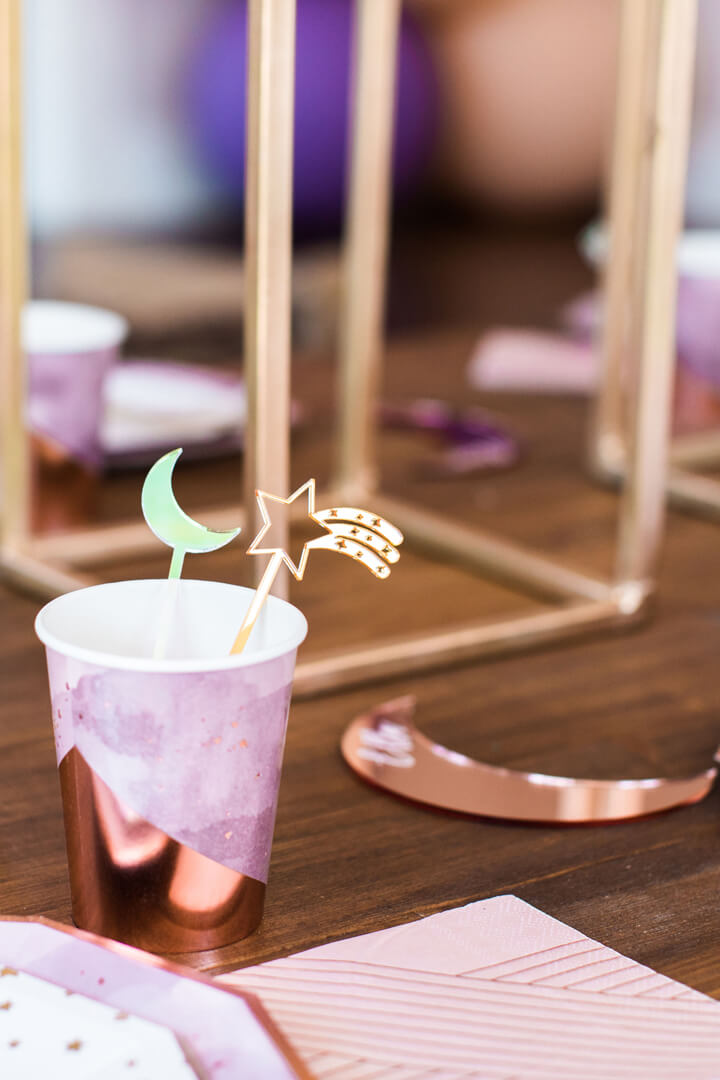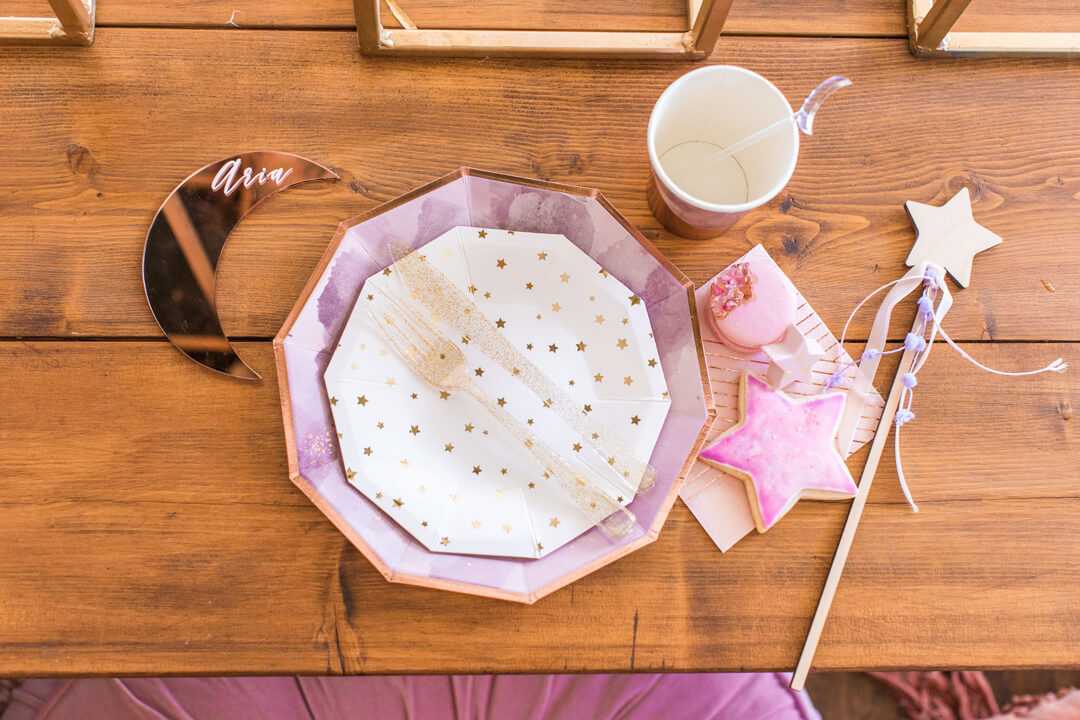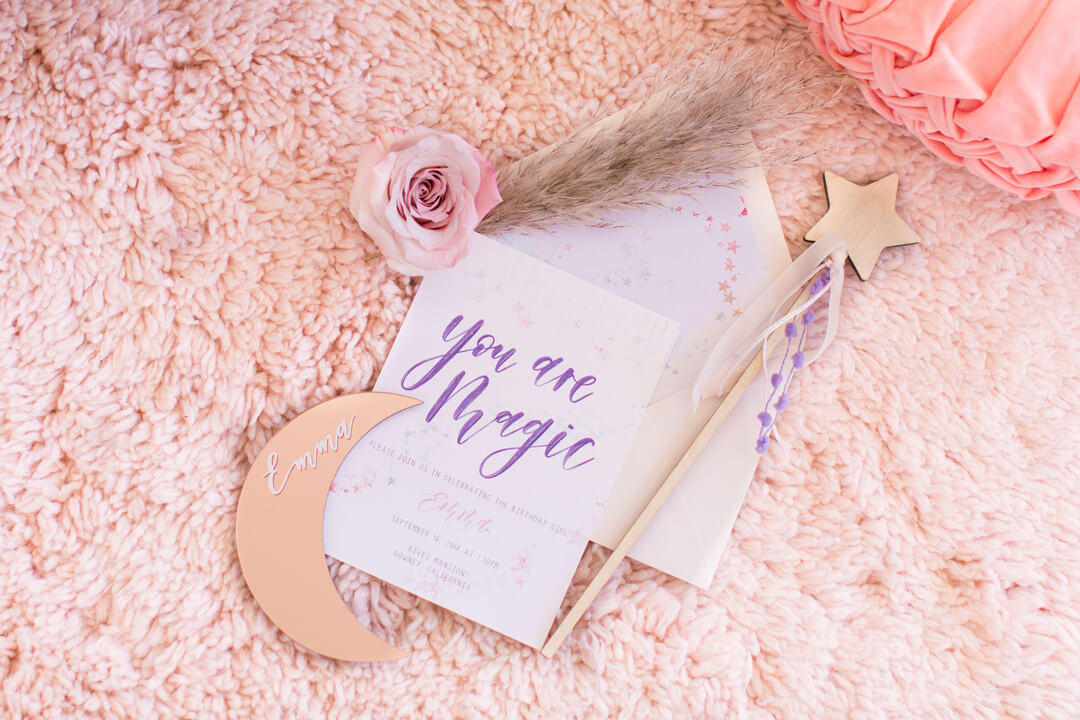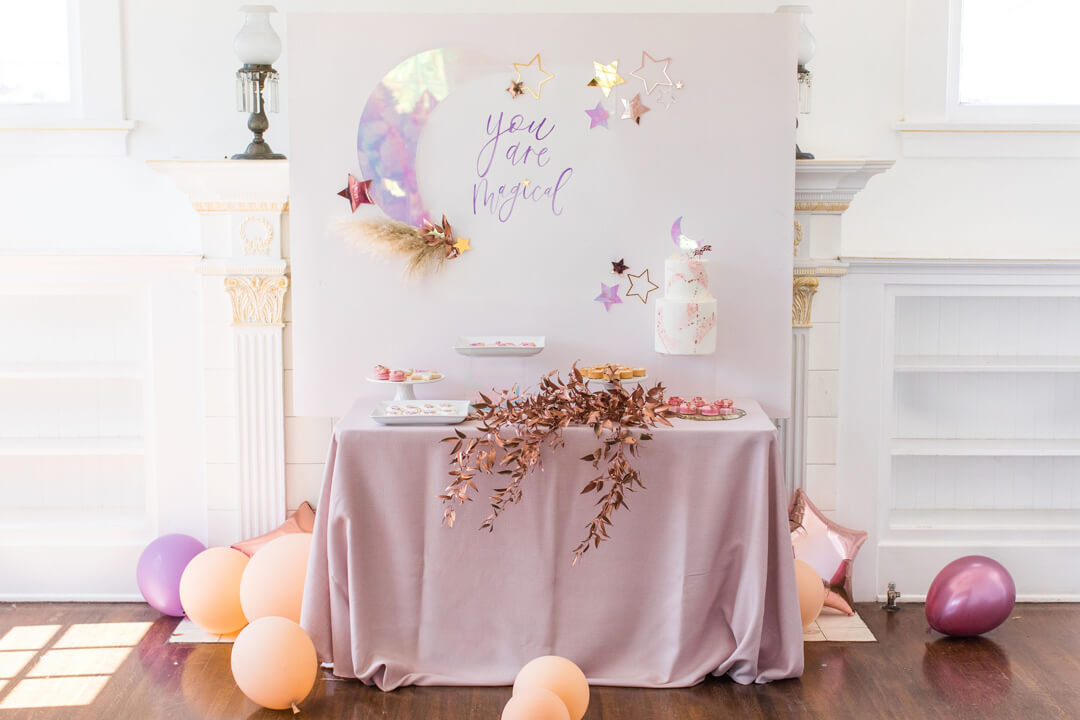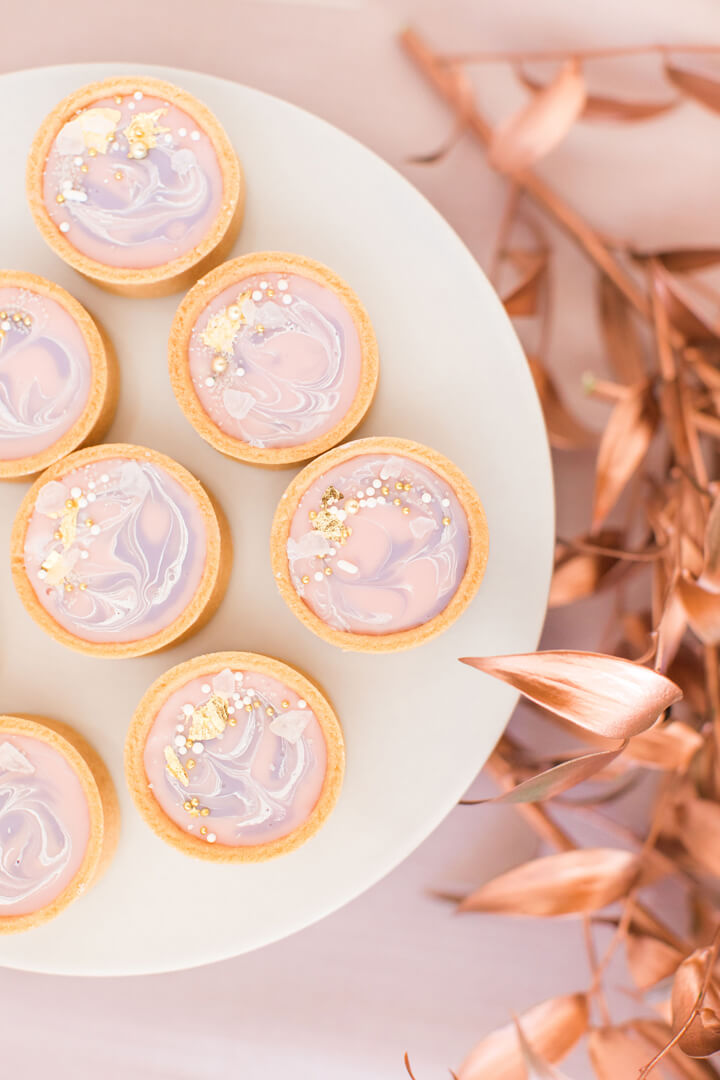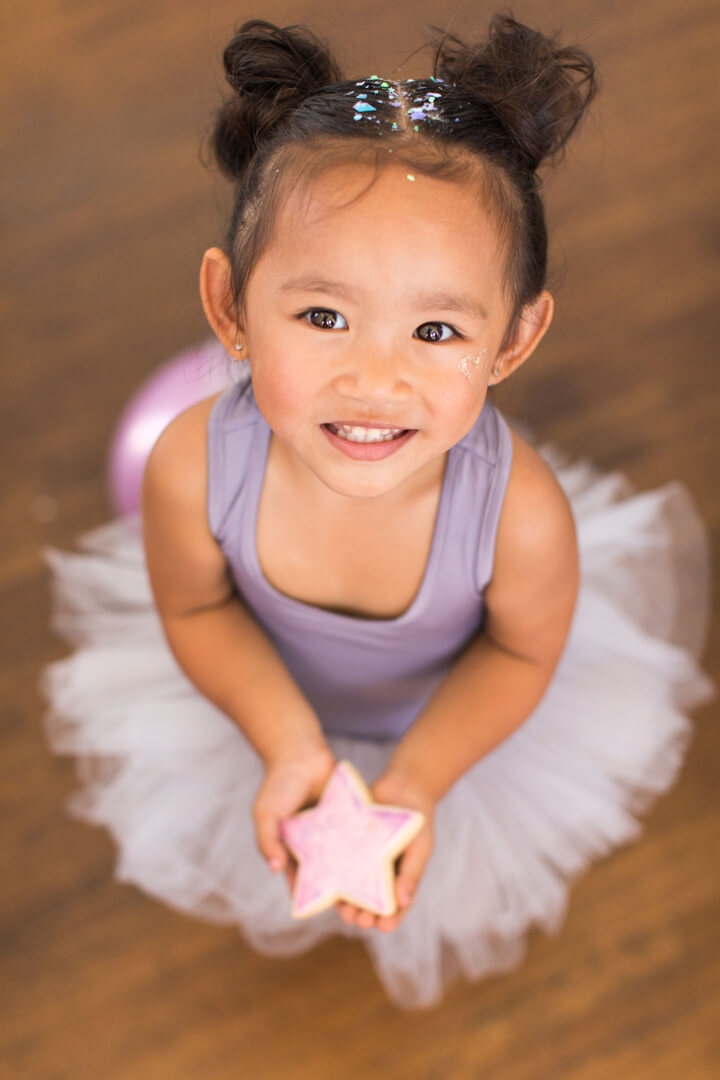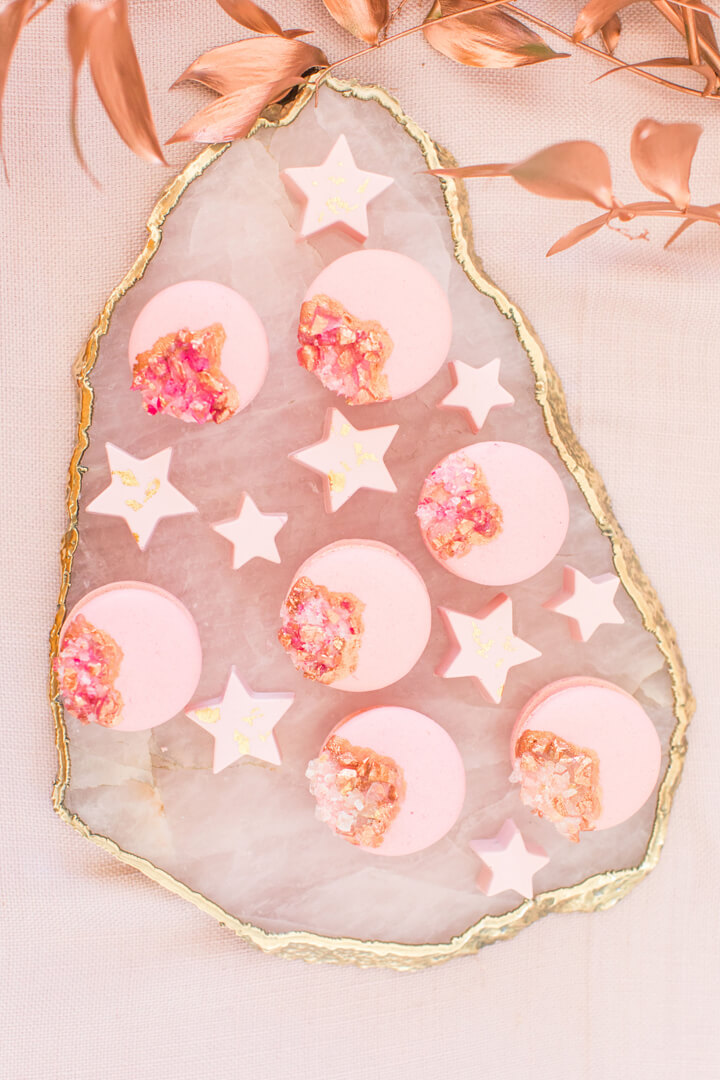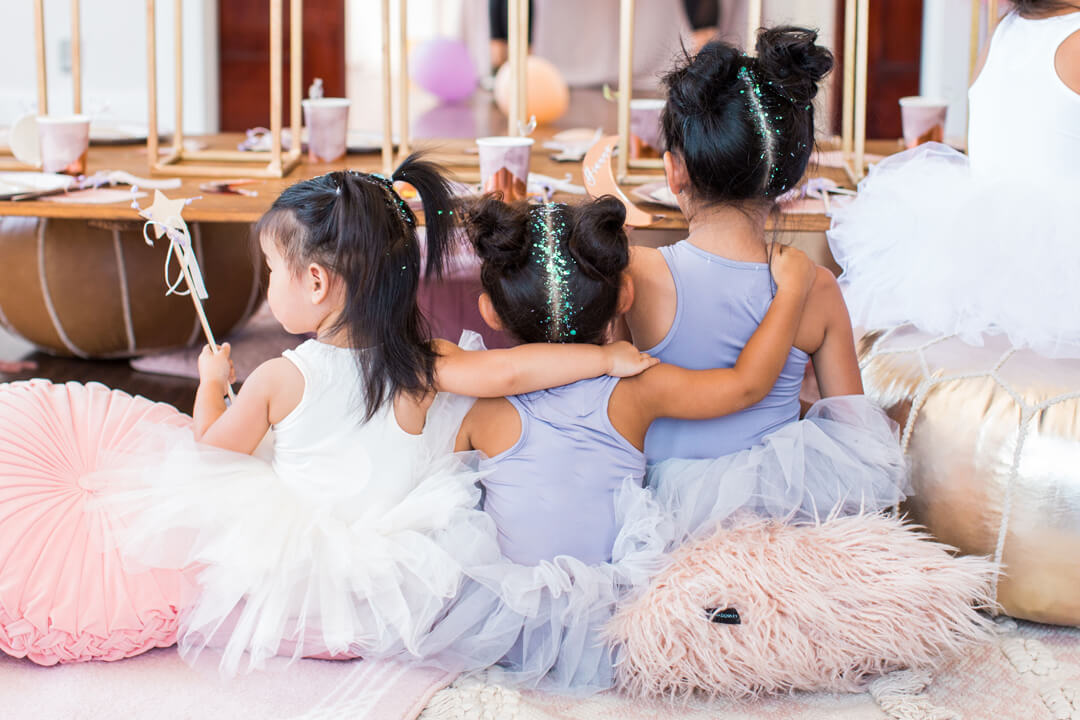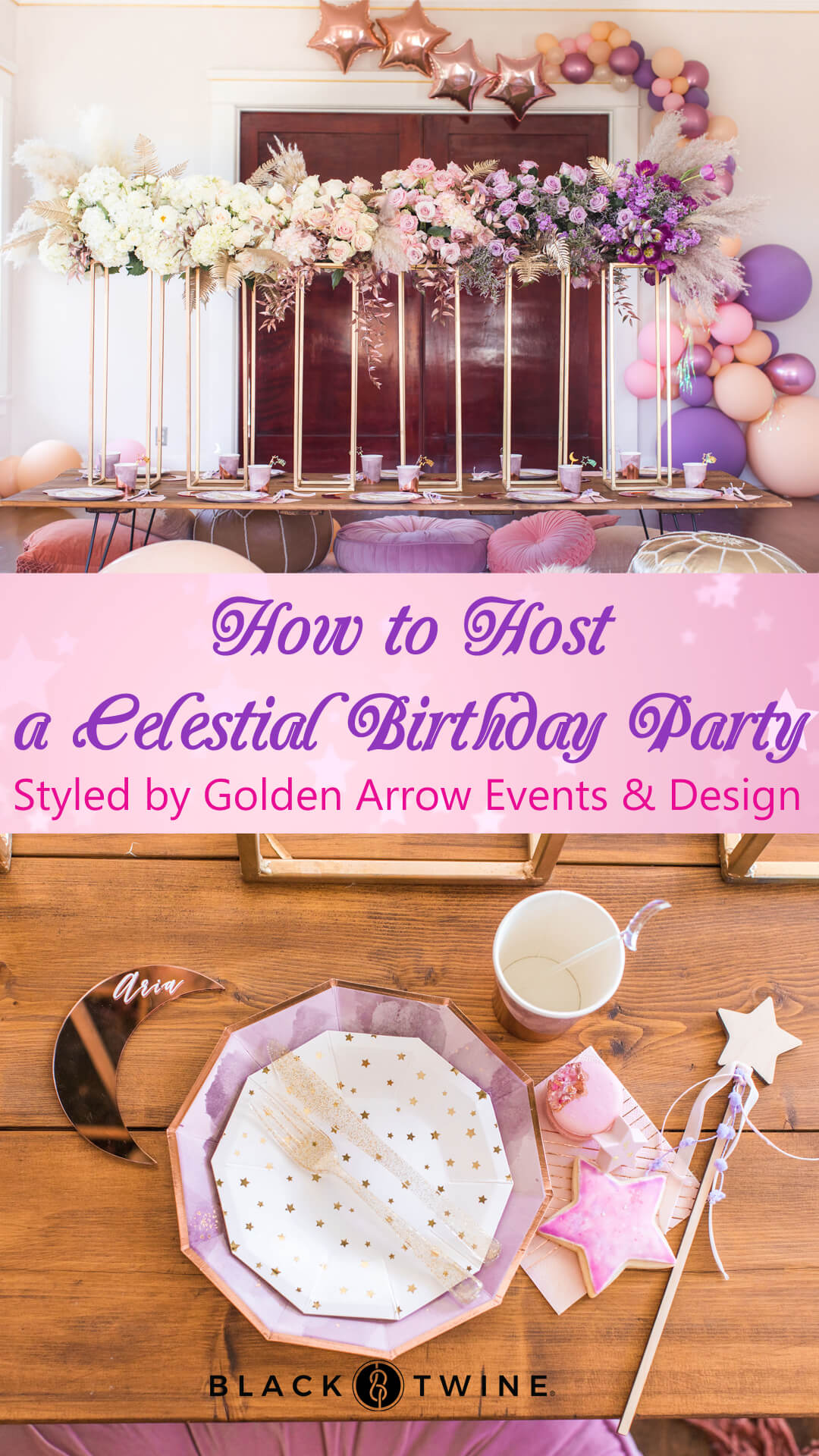 You're only 3 steps away from the perfect party.
Purchase
Review the blueprint and purchase the party items in a few easy steps.
Prep
Follow our easy ideas to wow your guests.
Assemble
Follow our timeline and party tips for seamless execution.
Buy your party items with a few simple clicks.
(prices and availability subject to change)
Prepare perfect party decor.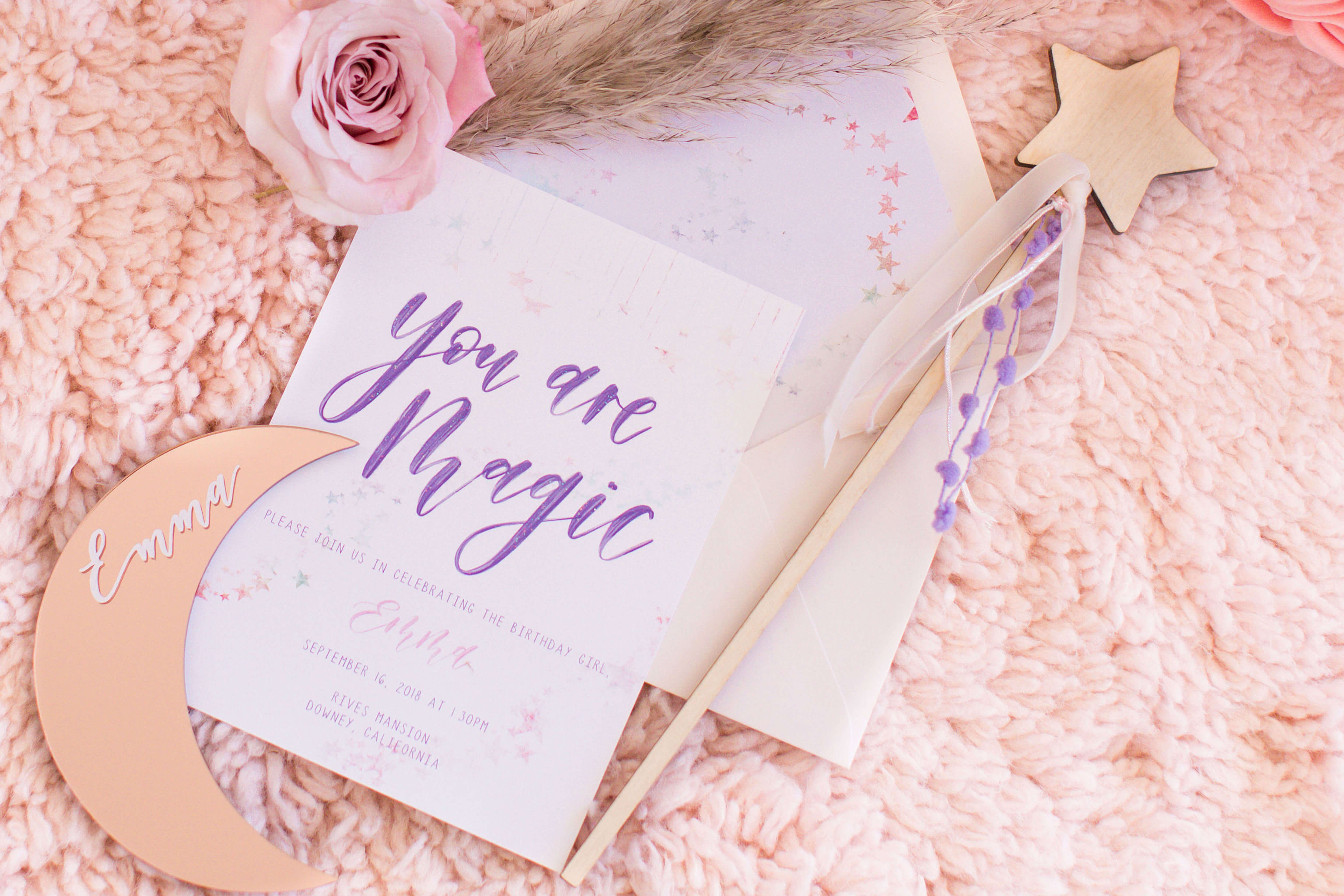 Materials
Wood Wands
Ribbon (Velvet blush, Iridescent & Lavender)
Directions
Pre-cut ribbon. Ribbon sizing: 10". Each wand gets all three ribbons
Grab all three ribbons and tie them to the wand
Magic Wand is complete
Pull it all together in just a few easy steps.
Timeline
4-6 Weeks Prior
Order invitations and custom signage
3 Weeks Prior
Order desserts, food, floral arrangements, laser cut goods (stirrer sticks, stars), DIY supplies
2 Weeks Prior
Begin crafting (i.e star wands) and order tabletop items
1 Week Prior
Begin making cake table backdrop
2 Days Prior
Purchase any beverages and food
1 Day Prior
Pre-set the dessert table or tablescape, if possible
Purchase any last minute items such as ice
Day Of 
Pick up the birthday cake
Set up remaining party décor
Hang the balloon garland
Place food and desserts out about 30 minutes before guest arrive
Celebrate!
Estimated Budget
15 People

Decor: $400 – $600

Food & Beverage: $150 – $300

TOTAL: $550 – $900
Golden Arrow Events & Design shares its top tips for pulling off this event.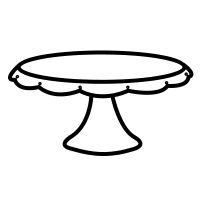 Tip 1
Have fun and get creative with cake stands. We opted for acrylic risers.

Tip 2
Depending on weather, make sure to take cake out of fridge at least 2 hours before party.  You don't want a cold cake.
Tip 3
Make balloon garland the day before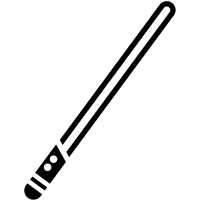 Tip 4
Mini light sabers are fun giveaway if there are any boys attending the party
Tip 5
A day before you can preset tables or any backdrops.