Conversation Hearts Party
Styled by Twinkle Twinkle Little Party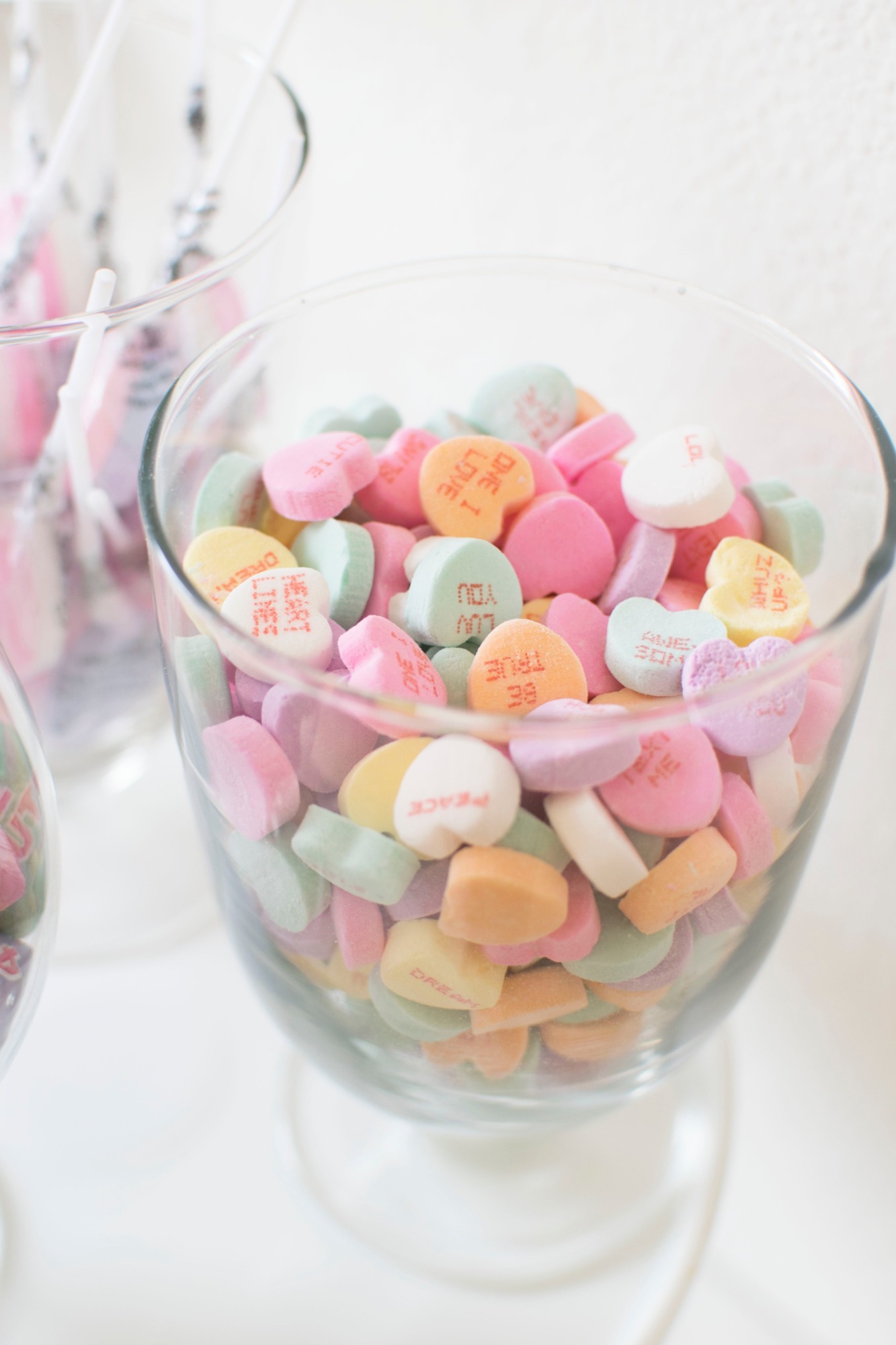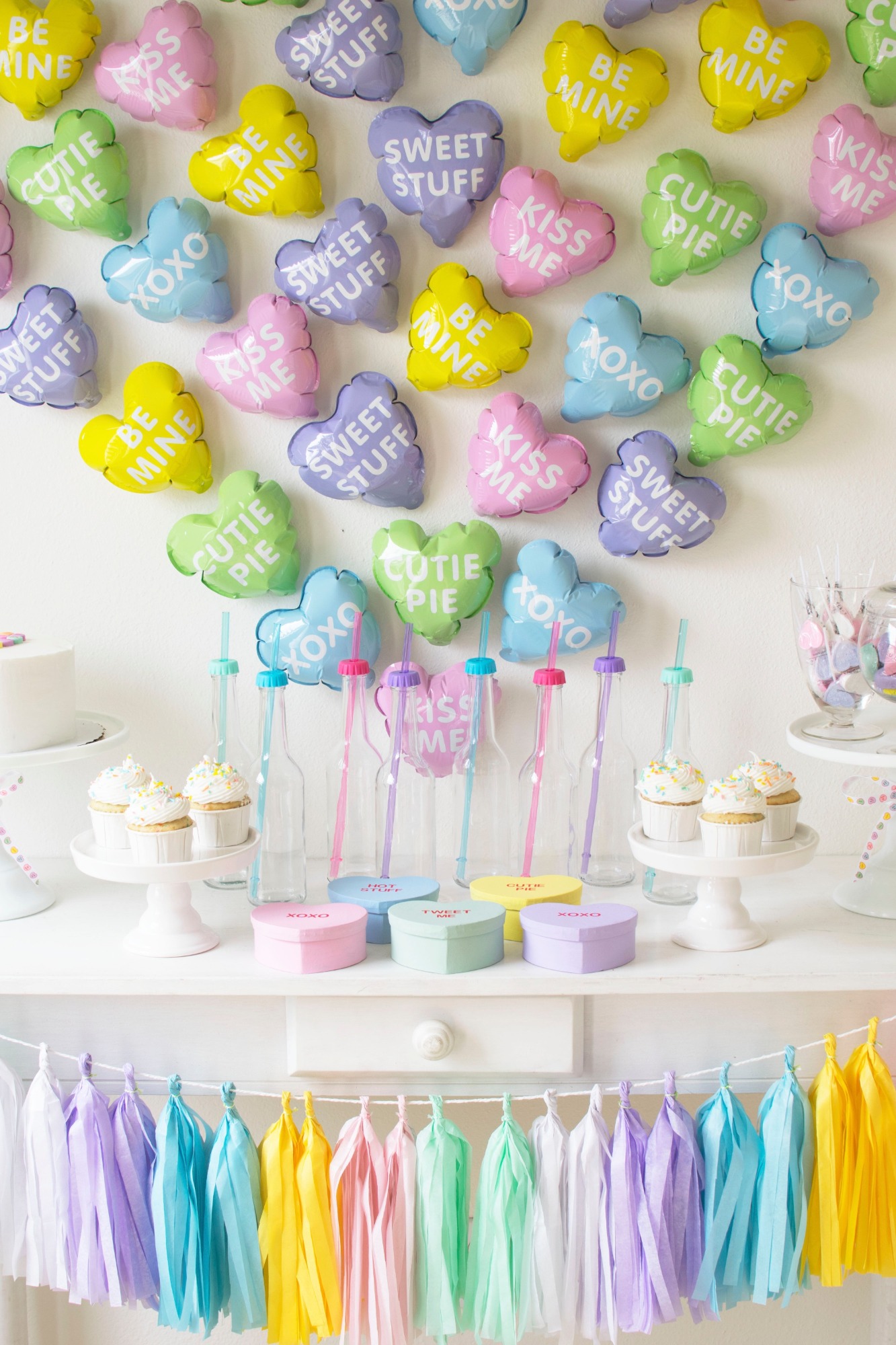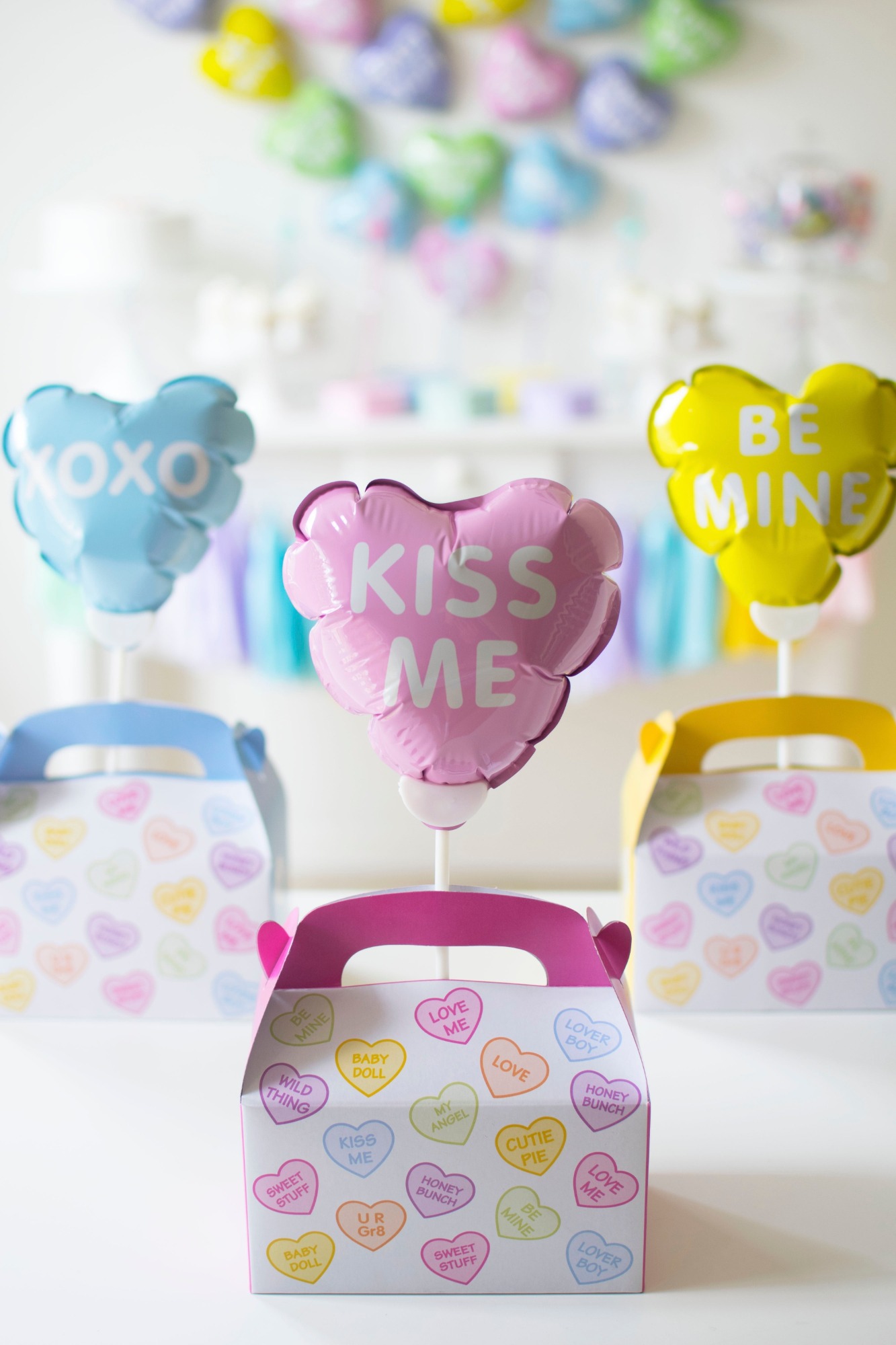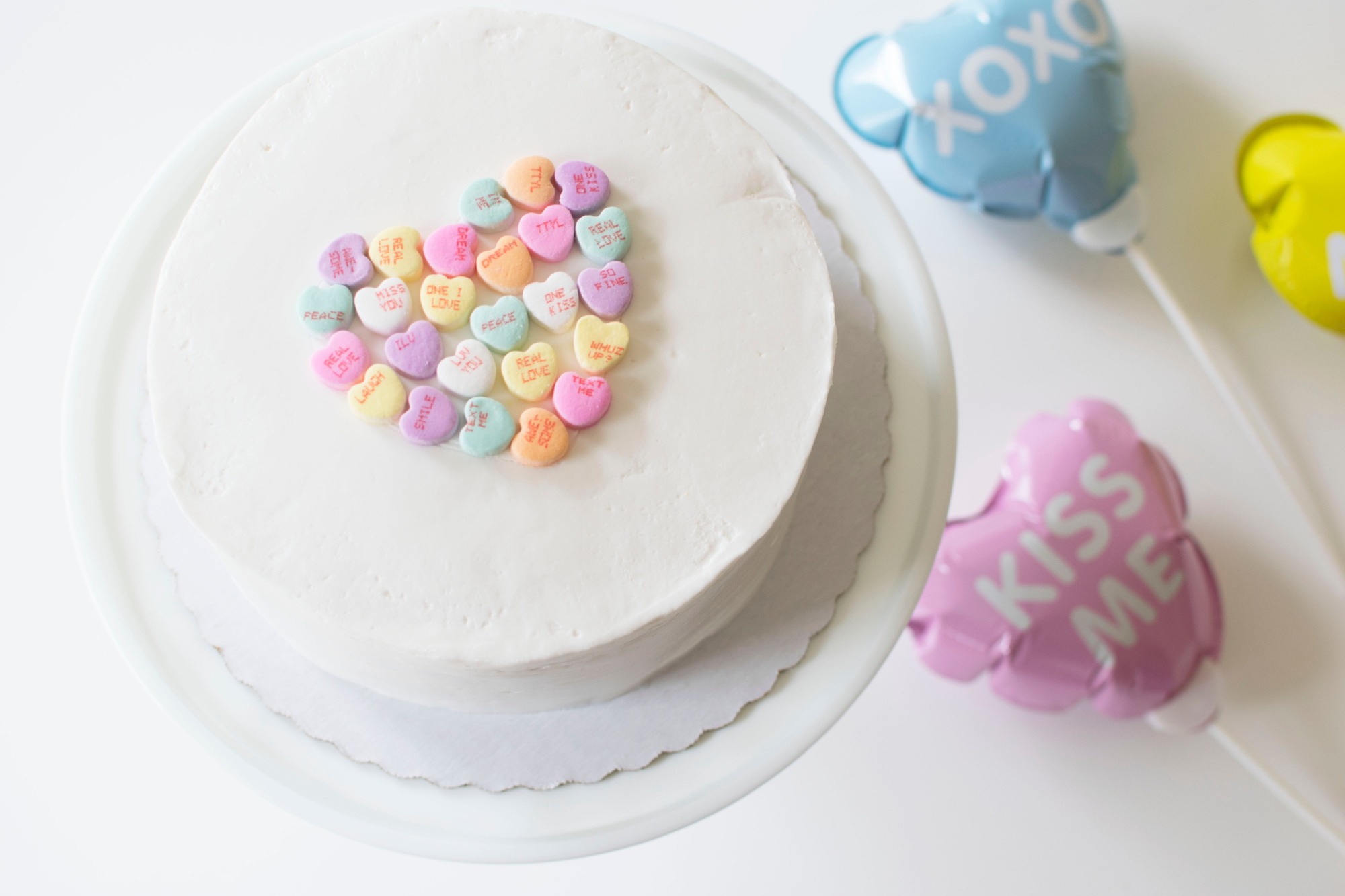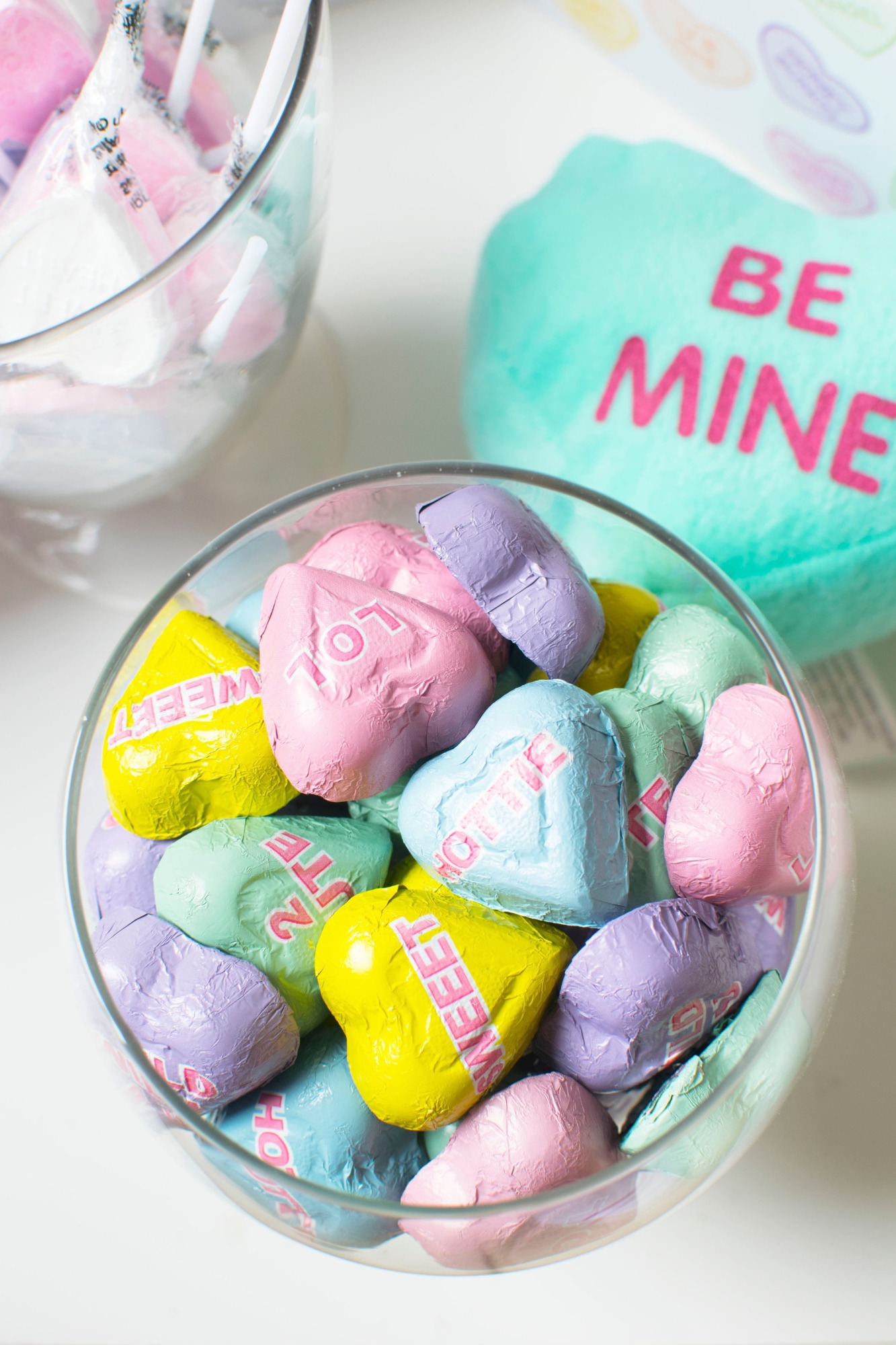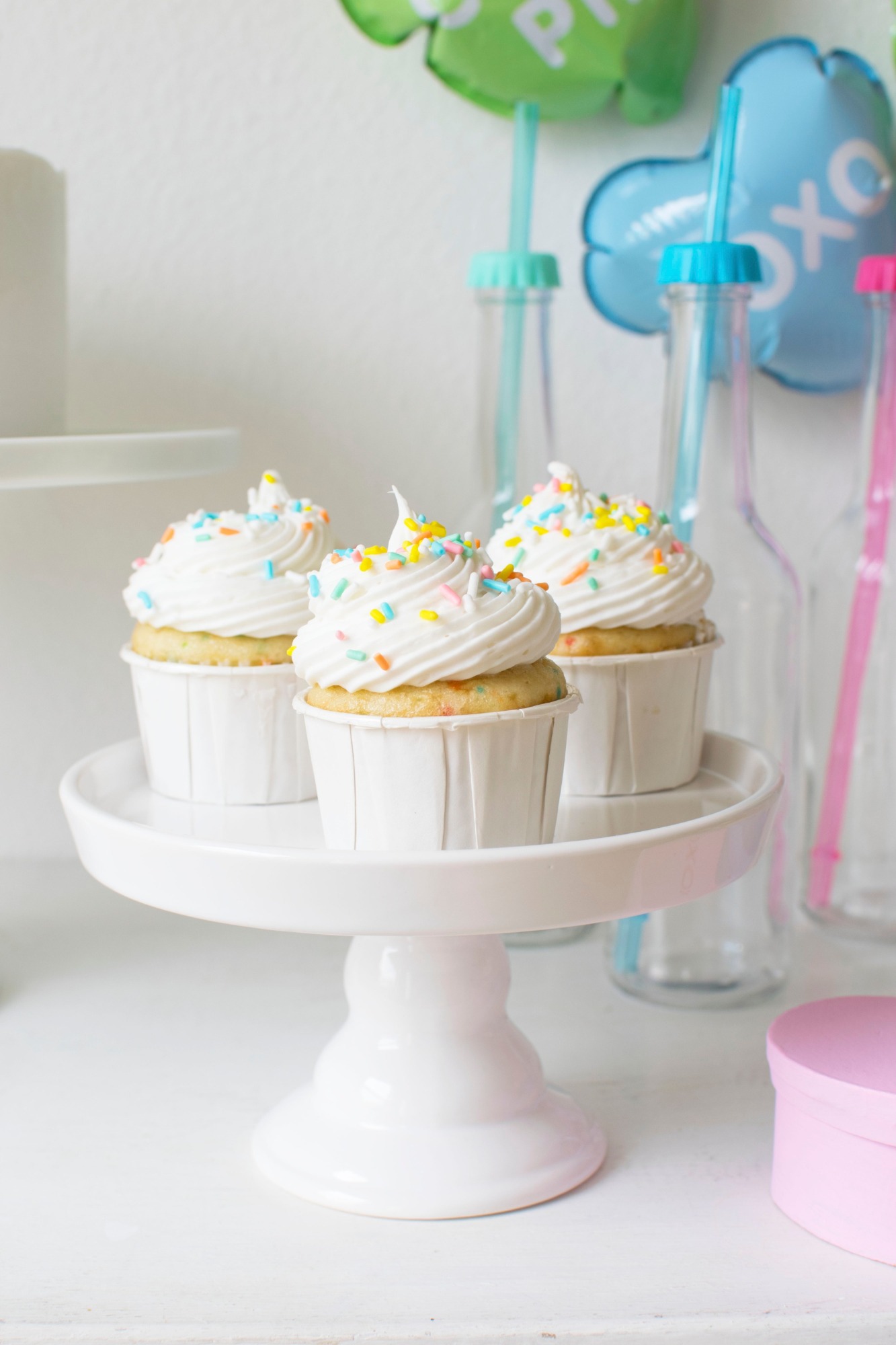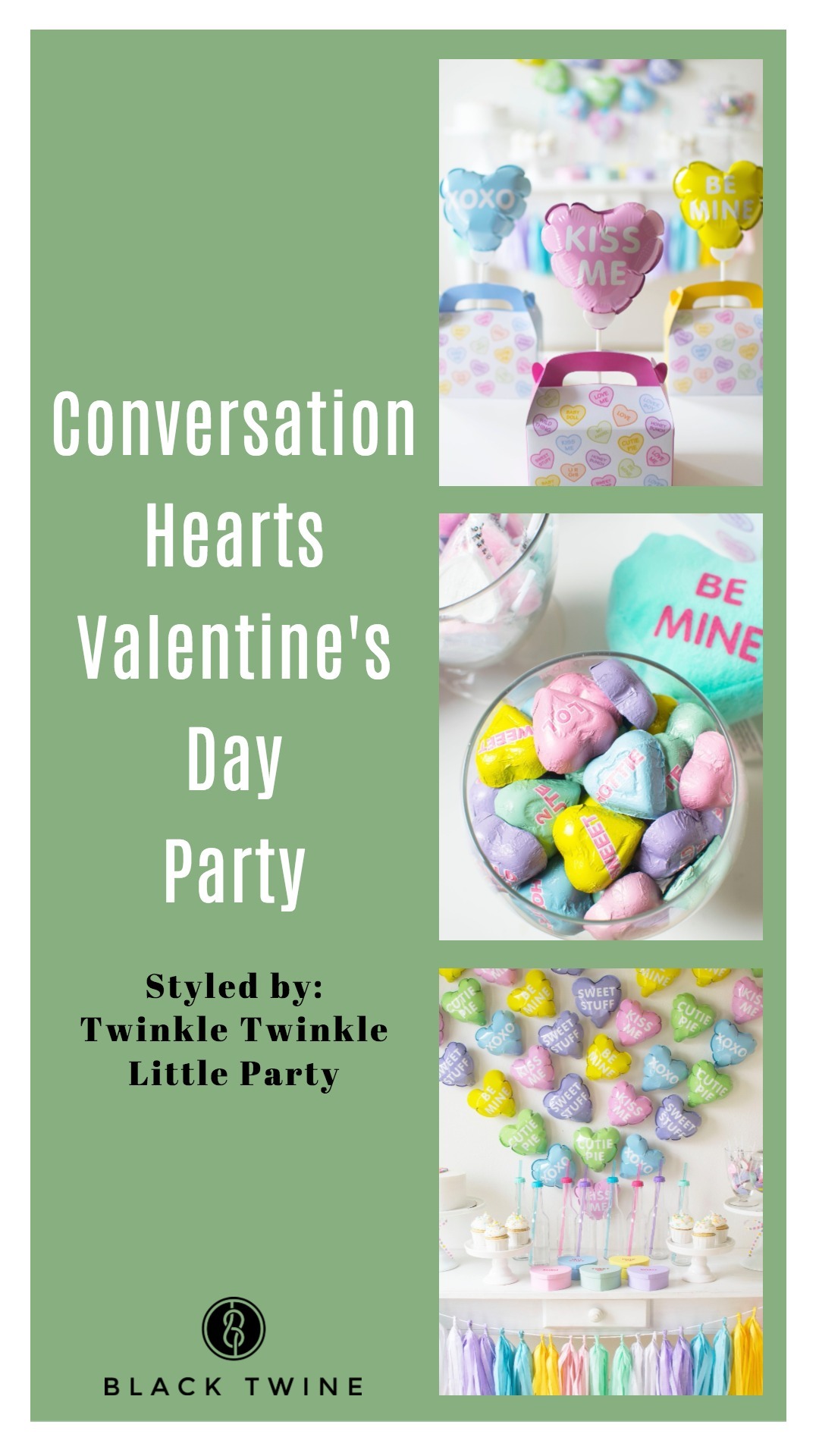 You're only 3 steps away from the perfect party.
Purchase
Review the blueprint and purchase the party items in a few easy steps.
Prep
Follow our easy ideas to wow your guests.
Assemble
Follow our timeline and party tips for seamless execution.
Buy your party items with a few simple clicks.
(prices and availability subject to change)
Additional Tips
Fill the glass apothecary jars and DIY Conversation Hearts boxes with any Valentine's Day candy of your choice!
We used the adorable Conversation Hearts ribbon to decorate the pedestal cake stands. You can also use it to tie a ribbon on the favor boxes.
Additional Tip
Fill the party favor boxes with any Valentine's Day candies, chocolates, or toys of your choice.
Prepare perfect party decor + party food.
DIY Conversation Heart Boxes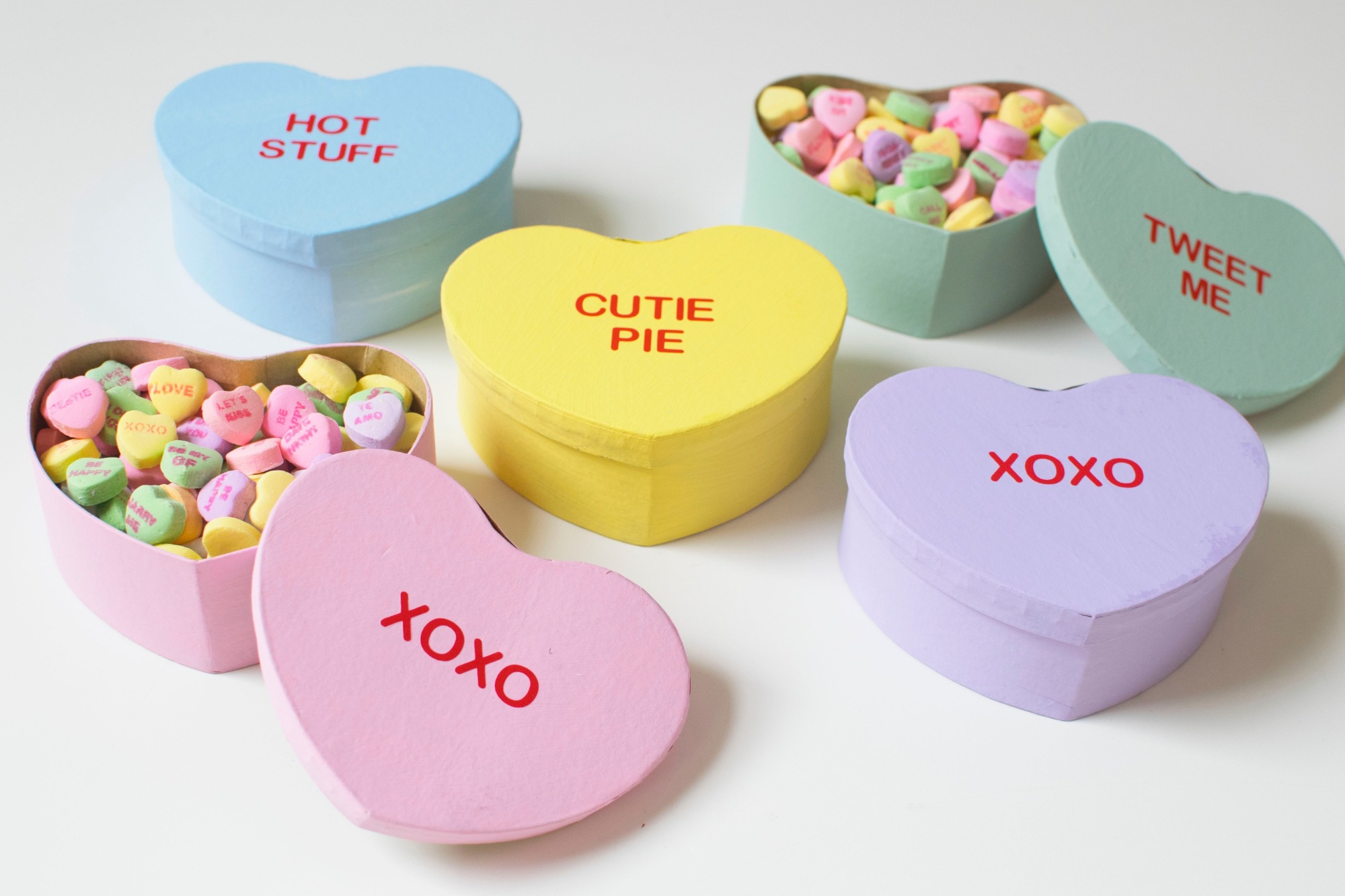 Materials
Acrylic paint in various pastel colors
Paint brushes
Directions
Paint the heart boxes. Let them dry completely.
Adhere a custom word sticker to the top of each box.
Fill with the boxes with Valentine's Day treats of your preference.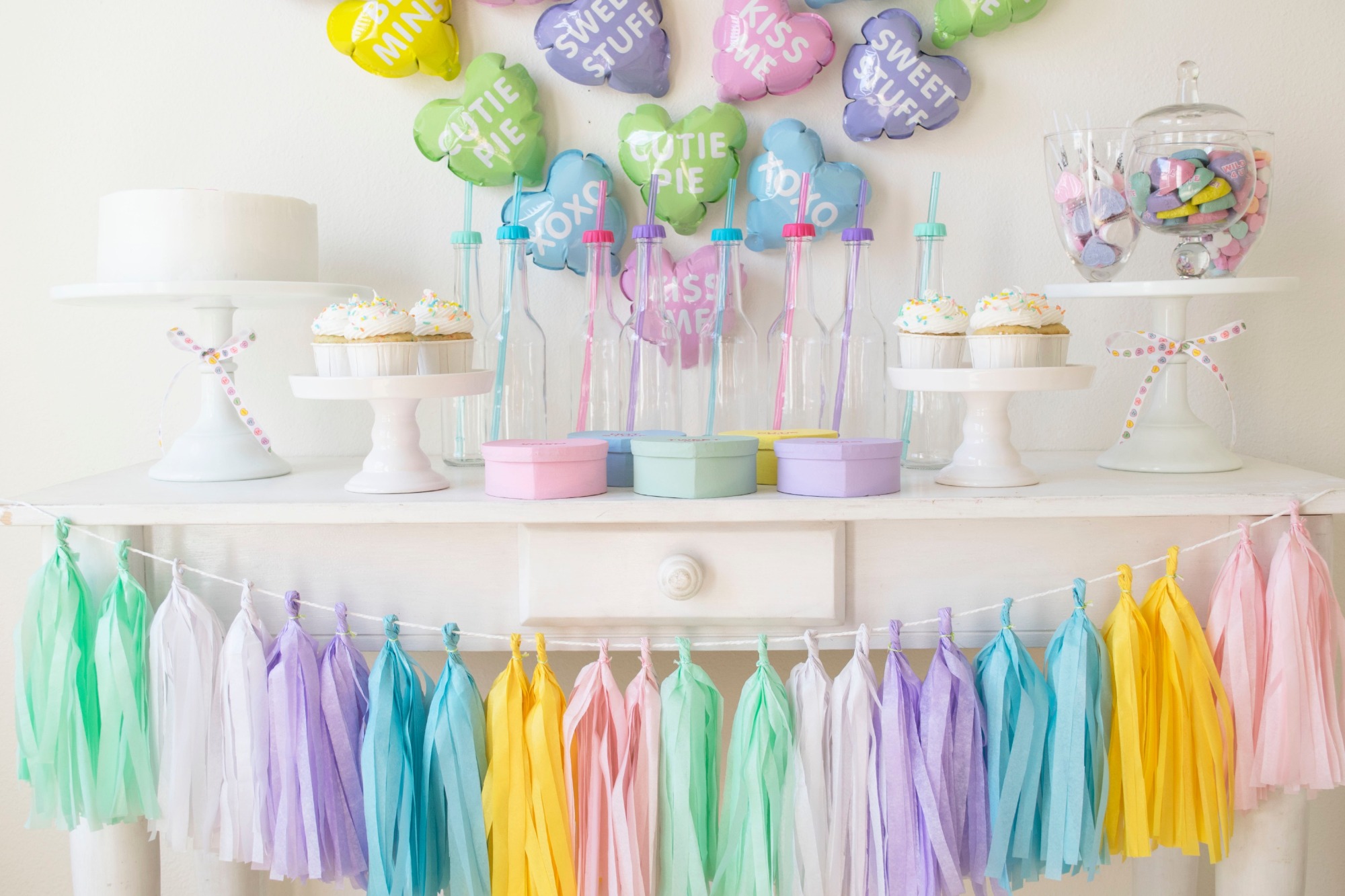 Materials
20×20 or 20×24 sheets of tissue paper
String (Baker's twine or ribbon)
Scissors
Glue
Directions
Fold one sheet of tissue paper in half horizontally and vertically.
Use your scissors to cut thin vertical strips. Note: Leave about 1 inch on top of the sheet (uncut).
Unfold each sheet, flatten all the strips out. Start rolling each paper from the uncut mid section.
Twist the mid section.
Twist the mid section around itself. Create a loop for hanging. Use a dab of glue to hold them together. Note: Let them dry before hanging.
Make as many tassels as you need. Use string (ribbon, baker's twine) to hang them.
Pull it all together in just a few easy steps.
Timeline
1 Month Prior
Purchase all party décor supplies online
1 Week Prior
Make DIY tissue tassel garland
Make DIY conversation heart boxes (to later fill with candy)
2 Days Prior
Bake cake and decorate it using conversation heart candies
Bake cupcakes & decorate using coordinating sprinkles
Fill up treat boxes with various Valentine's Day-themed goodies (for example: plush hearts, candies, and stamps)
Fill up the DIY Conversation Heart Boxes with your favorite candies
1 Day Prior
Set up the heart balloon backdrop
Add tissue garland to the front of the table securing it with tape
Day Of
Set up your dessert station by incorporating your cake, cupcakes, candy jars, candy boxes and drink bottles
Estimated Budget
10 People

Decor: $100

Food: $100

Beverage: $25 – $50

TOTAL: $225 – $250
Twinkle Twinkle Little Party shares its top tips for pulling off this event.

Tip 1
Decide on the table you would like to use for the dessert station. Make sure it's big enough to accommodate all items.

Tip 2
Fill up glass jars with Valentine's Day treats, such as lollipops, candies and mini chocolate bites.

Tip 3
To put this fun Conversation Hearts backdrop together, decide on the size of table you are going use. It will help decide how tall/wide you would like the heart to be. Using tape, arrange the balloons on the wall by alternating the colors to form a big heart.

Tip 4
Add the dessert and other treats to the dessert table about 45 minutes before the event starts to keep the food as fresh as possible.