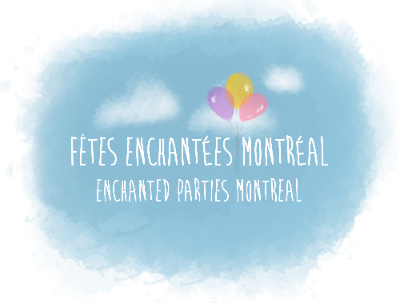 Easter Egg Painting Party
Styled by Enchanted Parties Montreal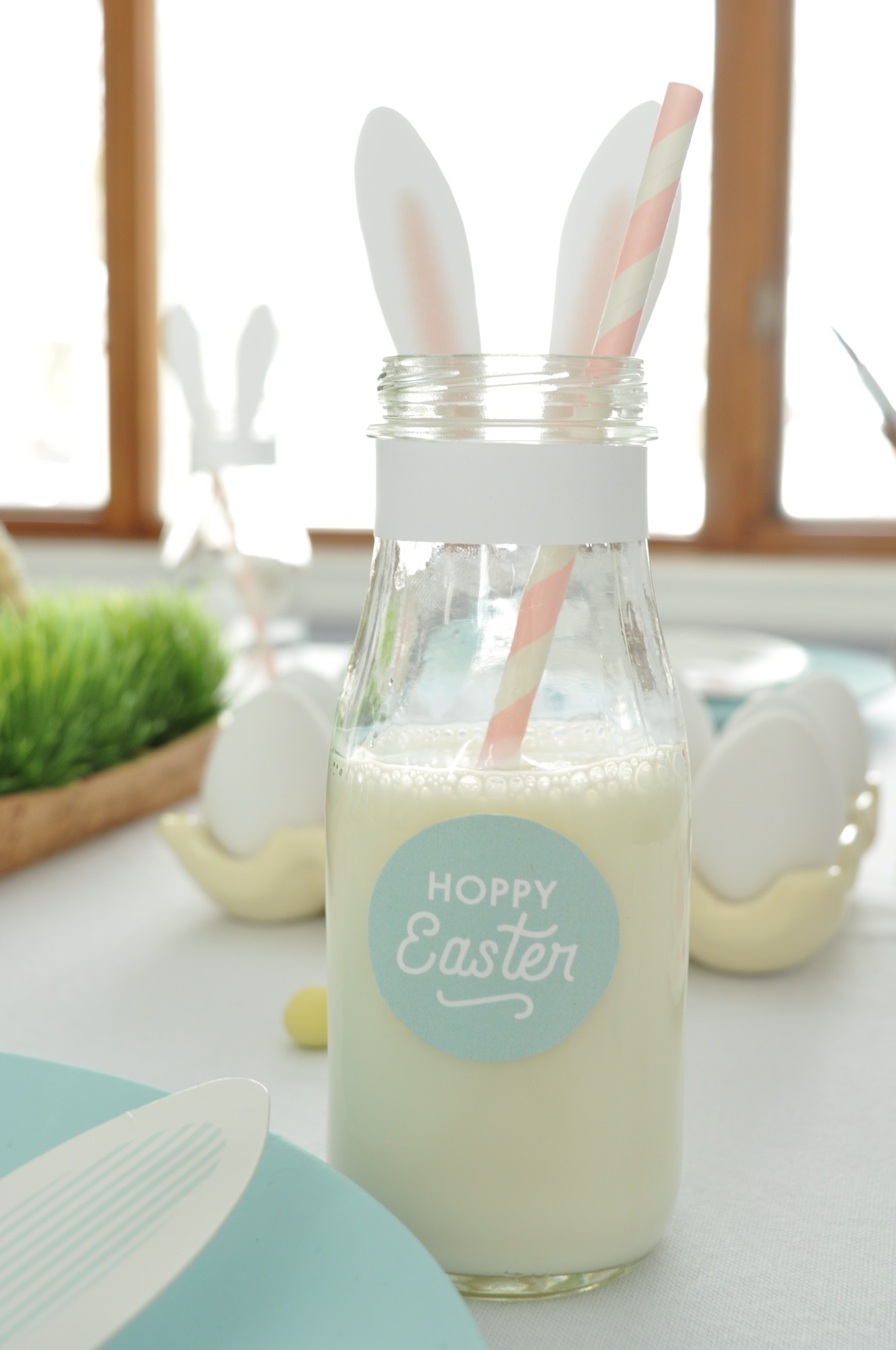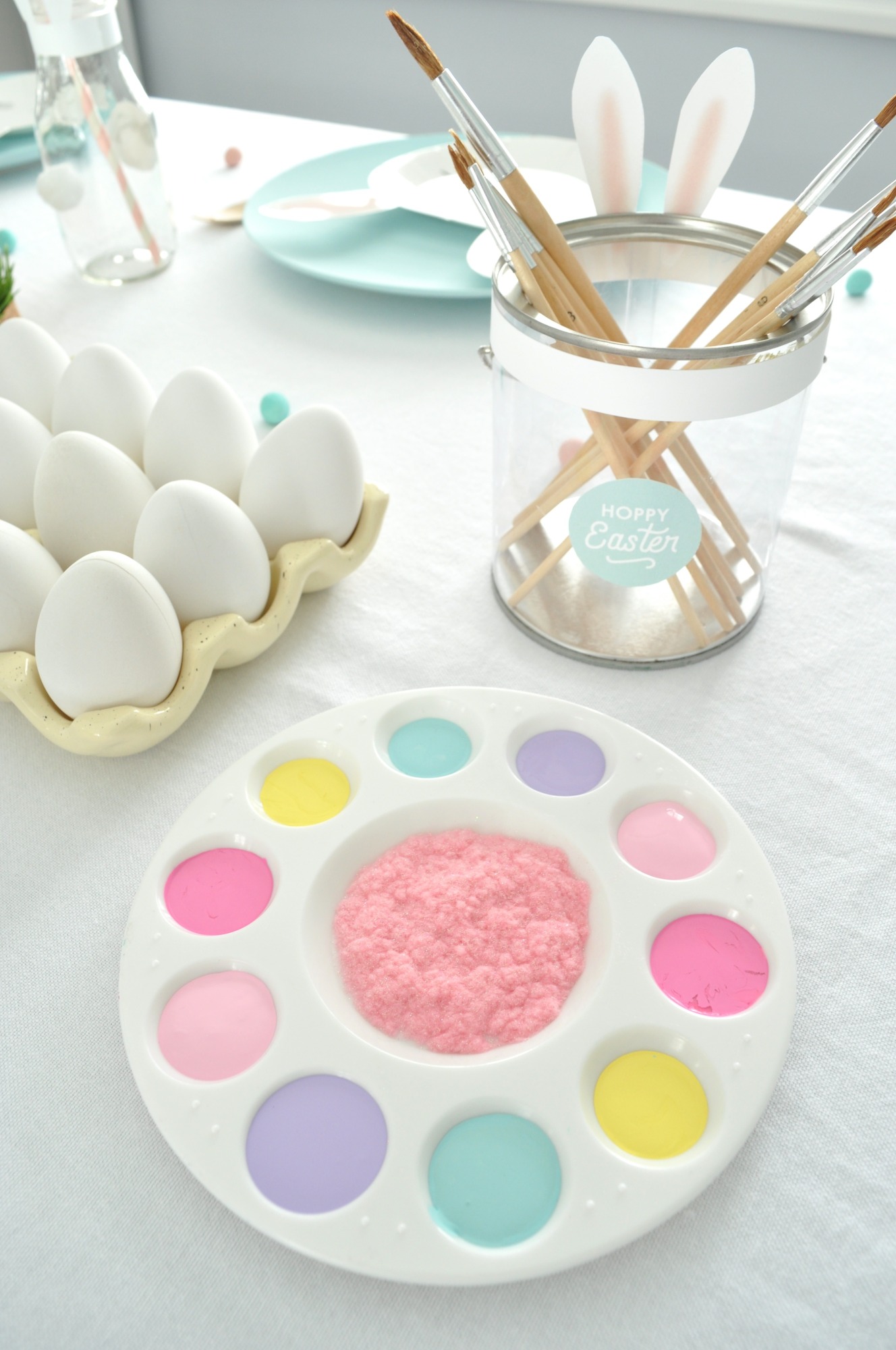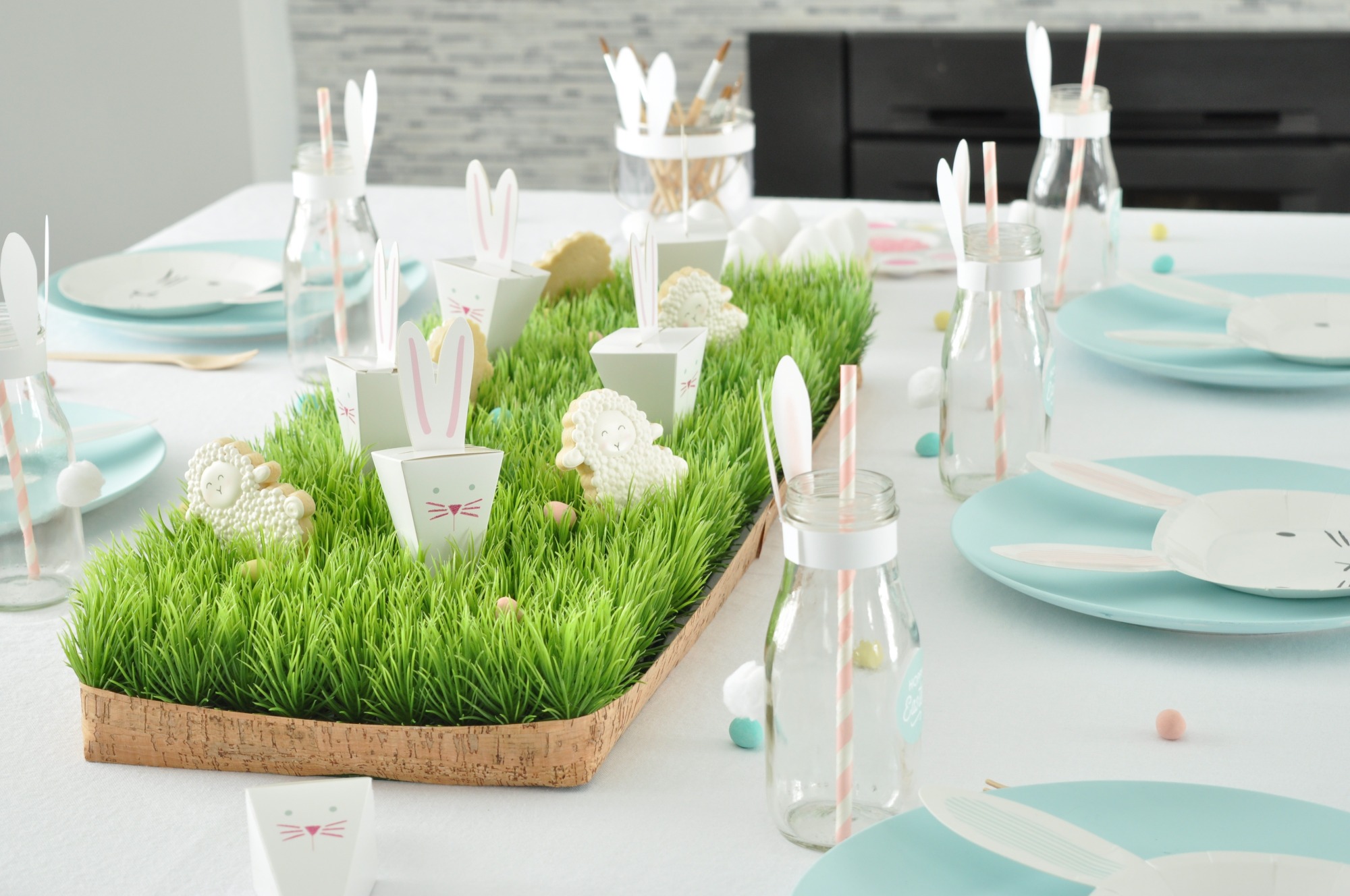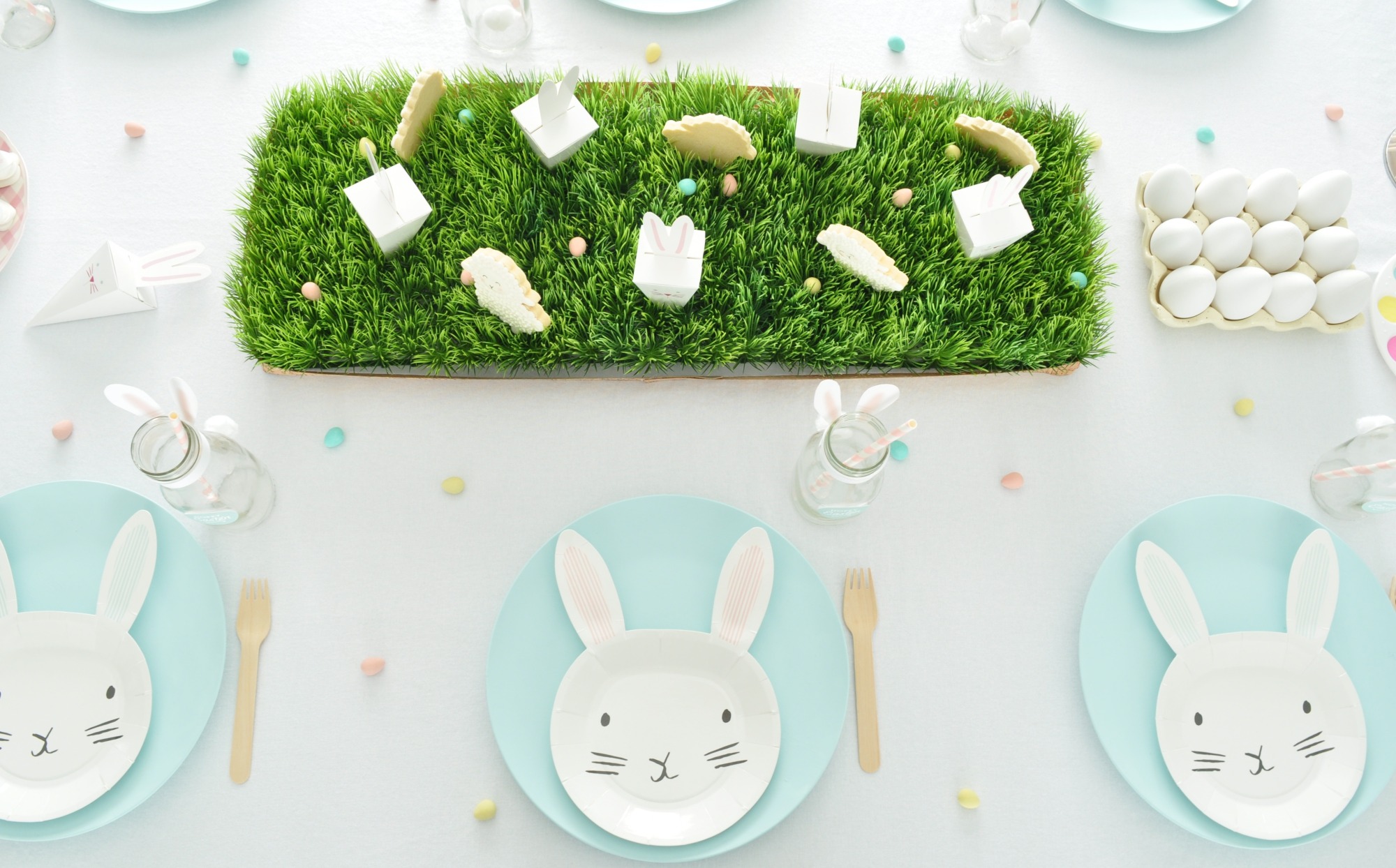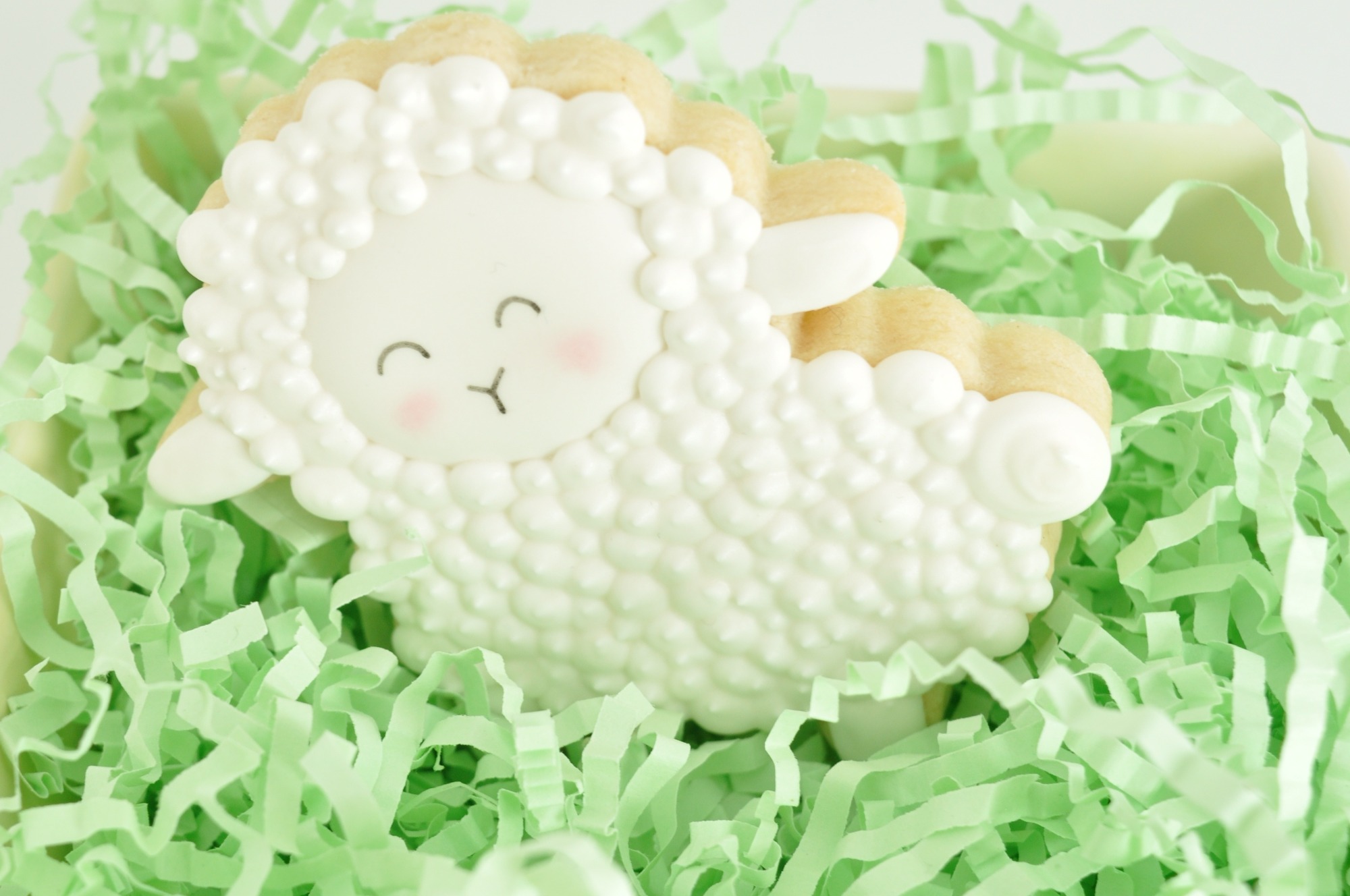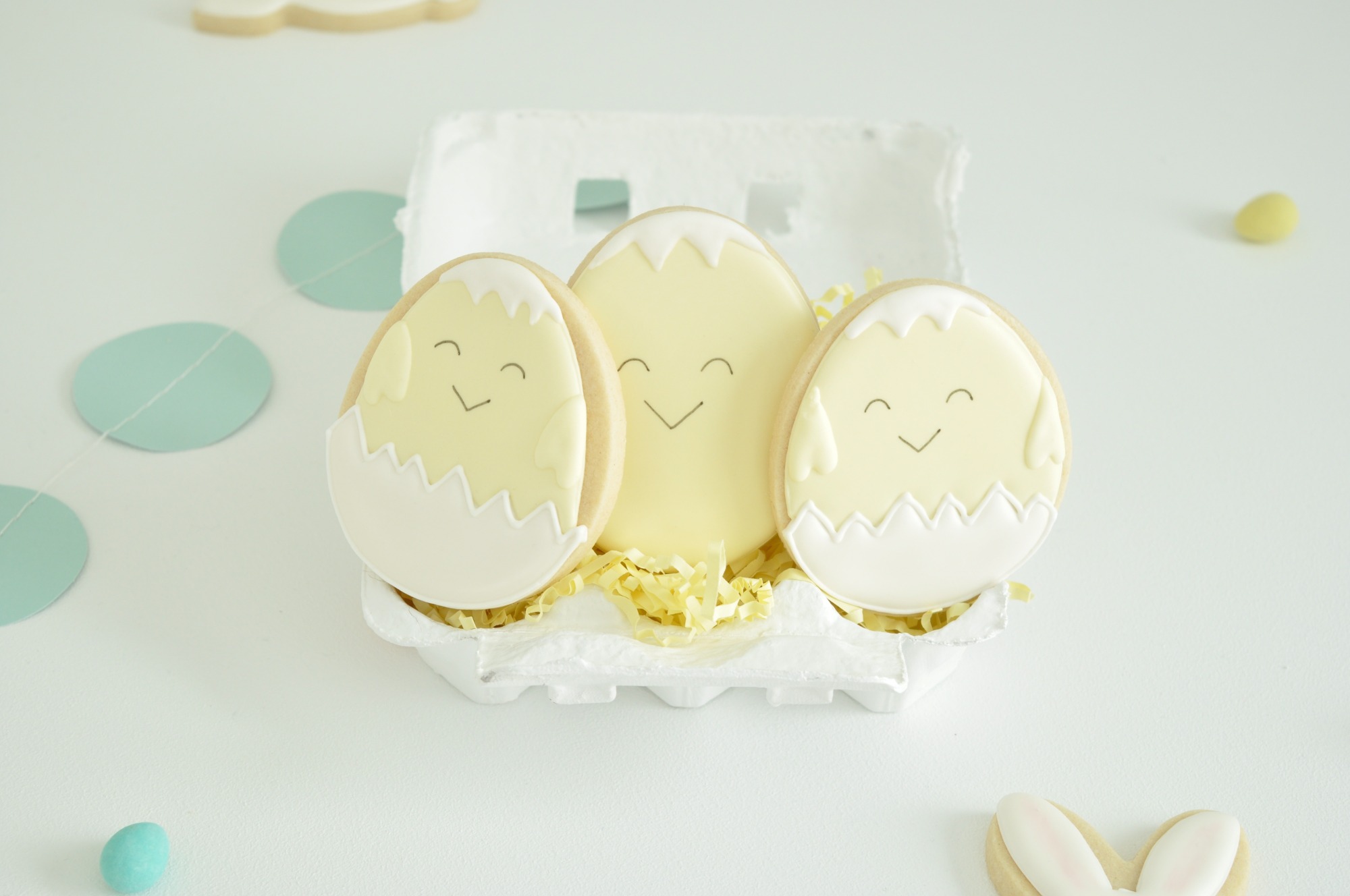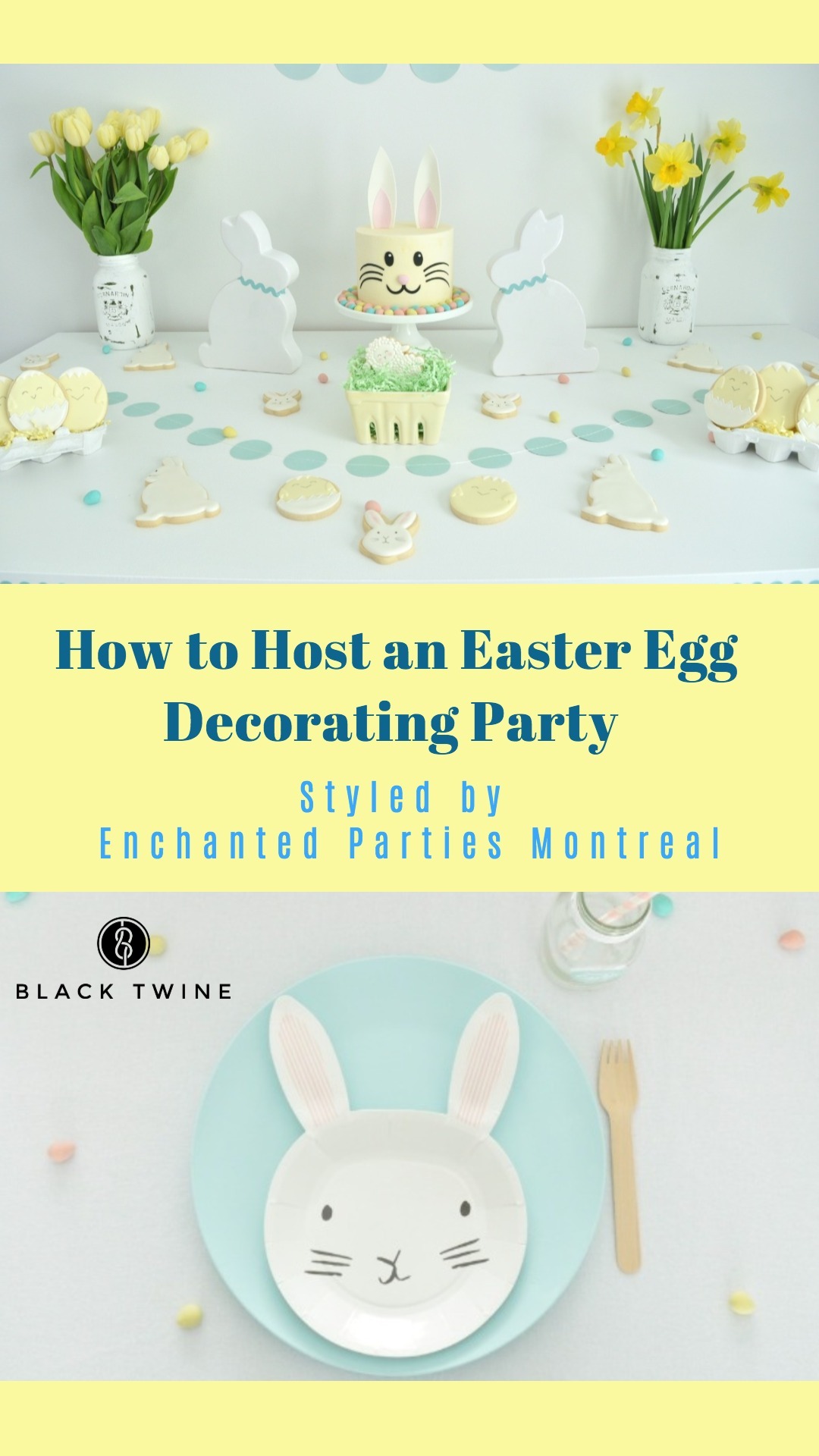 You're only 3 steps away from the perfect party.
Purchase
Review the blueprint and purchase the party items in a few easy steps.
Prep
Follow our easy ideas to wow your guests.
Assemble
Follow our timeline and party tips for seamless execution.
Buy your party items with a few simple clicks.
(prices and availability subject to change)
Prepare perfect party decor + party food.
DIY Easter Bunny Milk Bottles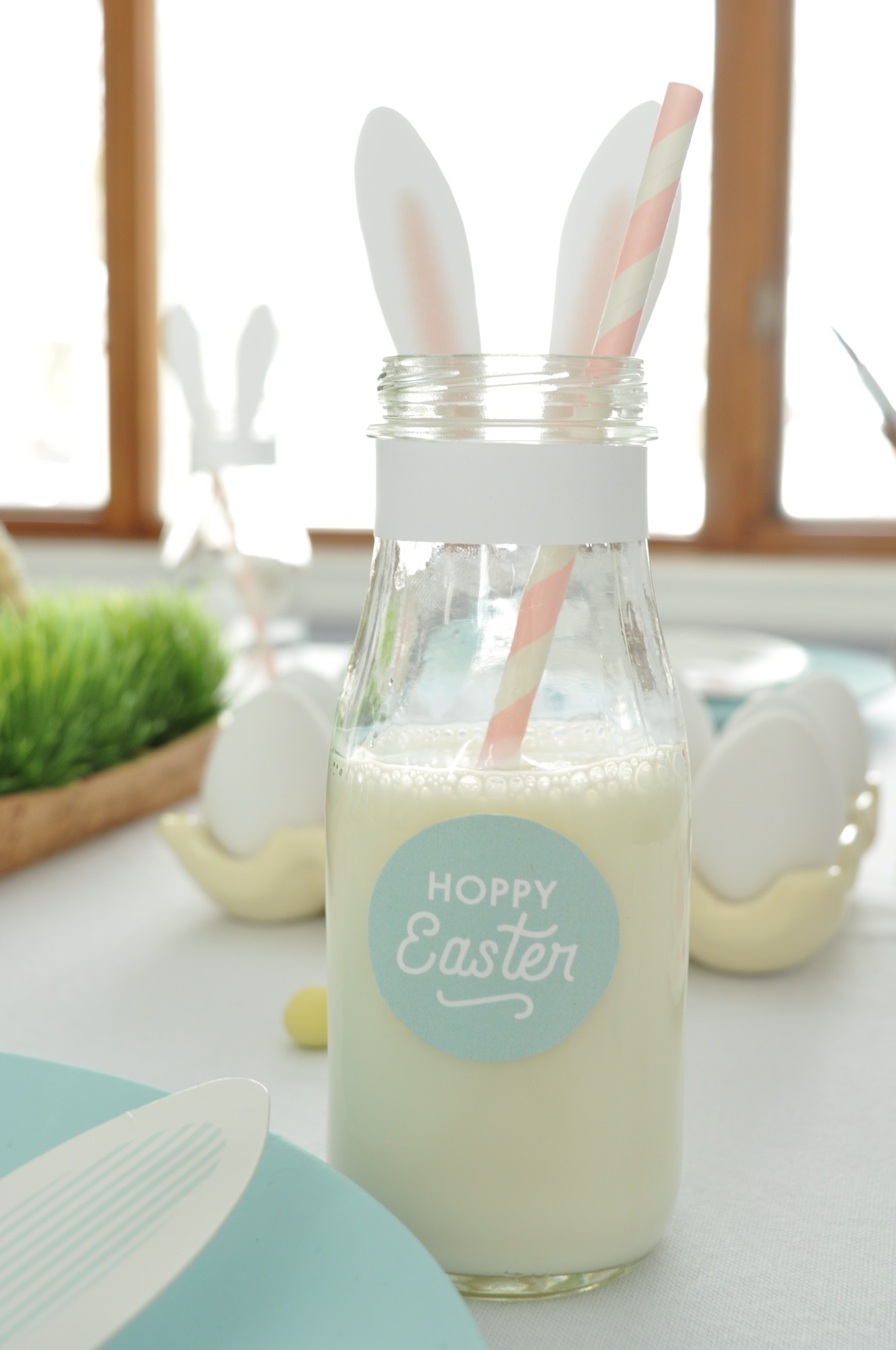 Materials
Glass milk bottles
Bunny ear printables
Glue dots or a glue gun
Straws
Directions
Download, print, and cut out the bunny ear printable.
Wrap the printable around the bottle and secure it to the glass bottle using glue dots or a glue gun.
Add a straw to the bottle.
Pull it all together in just a few easy steps.
Timeline
3 Weeks Prior
Place your orders for the party printables, plates, napkins, paper fans, garland, and favor boxes
Order sugar cookies and bunny cake from your local bakery
Send out party invitations (digital or snail mail)
2 Weeks Prior
Purchase any remaining party decor and the Easter egg painting supplies
1 Week Prior
Download and print out the DIY printables (garlands, milk bottle bunny ears) and assemble them. For the garlands, use a glue gun to attach the printables to a pompom ribbon
2-3  Days Prior
Purchase any additional food and beverages that you will be serving
Purchase Easter chocolates and candy to add to the dessert table and tablescape as decorations
1 Day Prior
Pick up the cake and cookies you pre-ordered from your local bakery
Purchase fresh flowers (optional)
Set up party decor (dessert table & tablescape) and hang the garlands and paper fans on the wall
Day of
Set out the Easter egg painting supplies for the guests to use
Add the treats and flowers to the dessert table about 30 minutes before the party starts
Estimated Budget
10 People

Decor: $200 – $300

Food: $100 – $200

Beverage: $25 – $50

TOTAL: $325 – $550
Enchanted Parties Montreal shares its top tips for pulling off this event.

Tip 1
We recommend doing the DIY projects a few days before the party so that the day of the party is as stress-free as possible!

Tip 2
Set up your party decor a day before the event, if possible. Set out the cake, food, and beverages about 30 minutes before the party starts.

Tip 3
We placed a solid colored plate under the bunny plate to create contrast.

Tip 4
We love preparing a craft for the (little) guests to keep them engaged, which doubles as an activity and a take-home favor! For this Easter party, we decided to paint Easter eggs!

Tip 5
Fresh flowers are always a nice touch! Check your local supermarket (or florist) for some reasonably priced tulips or daffodils to add to your dessert table.