Everything is Awesome! Party
In Collaboration with Daydream Society,
But First, Party!, & Bonjour Fête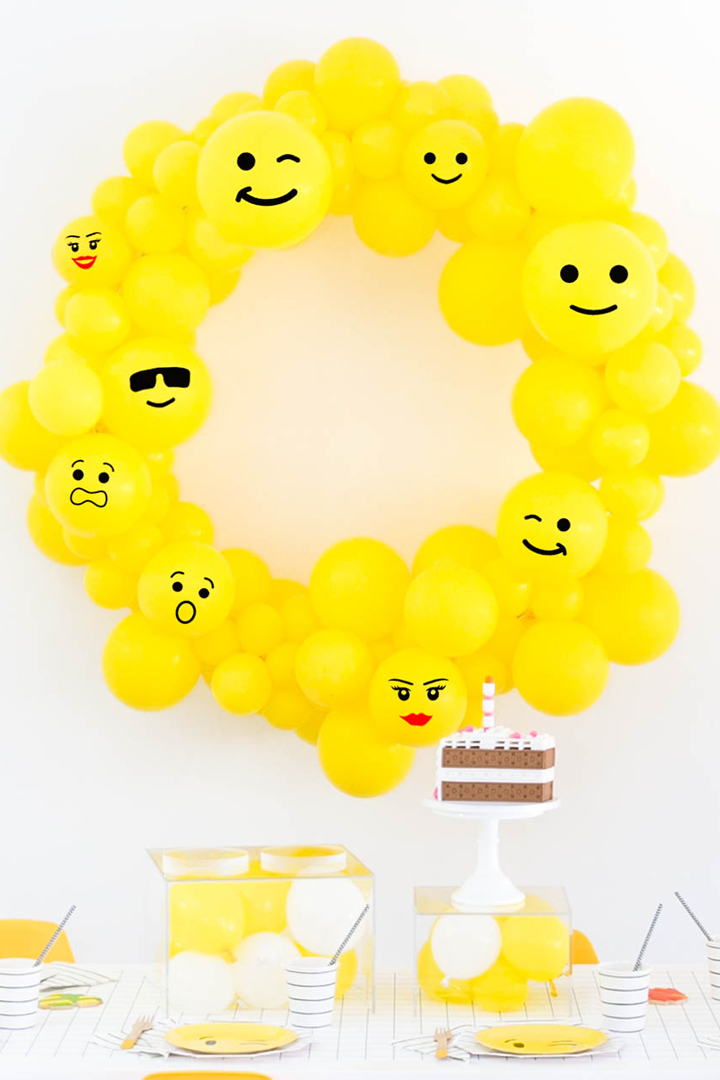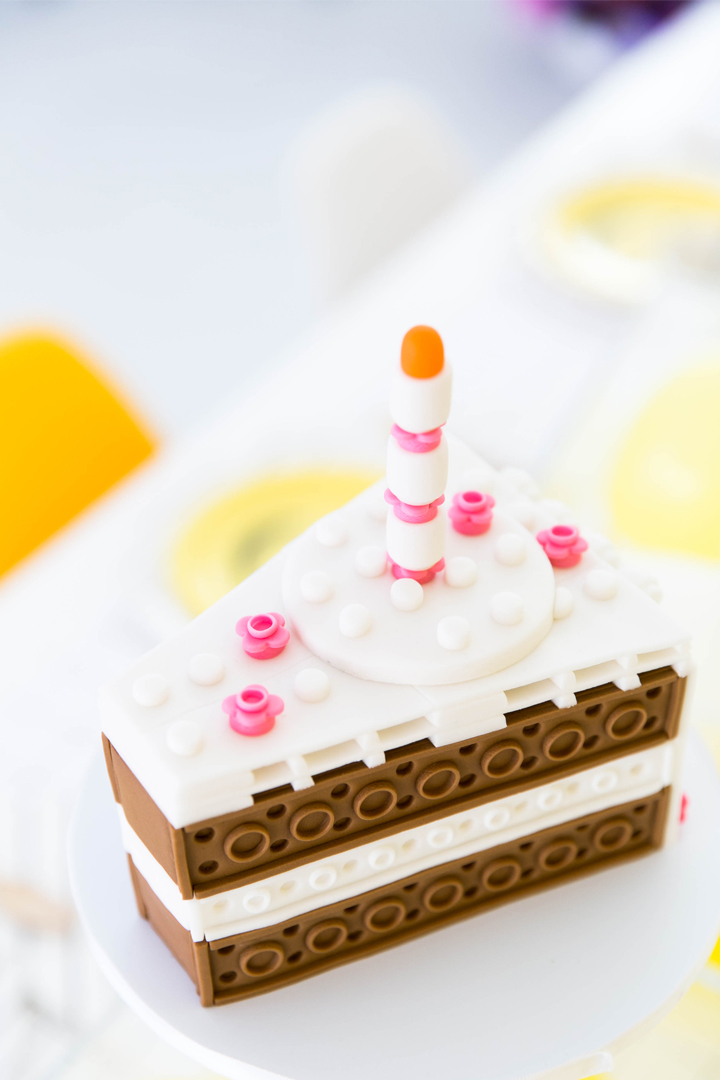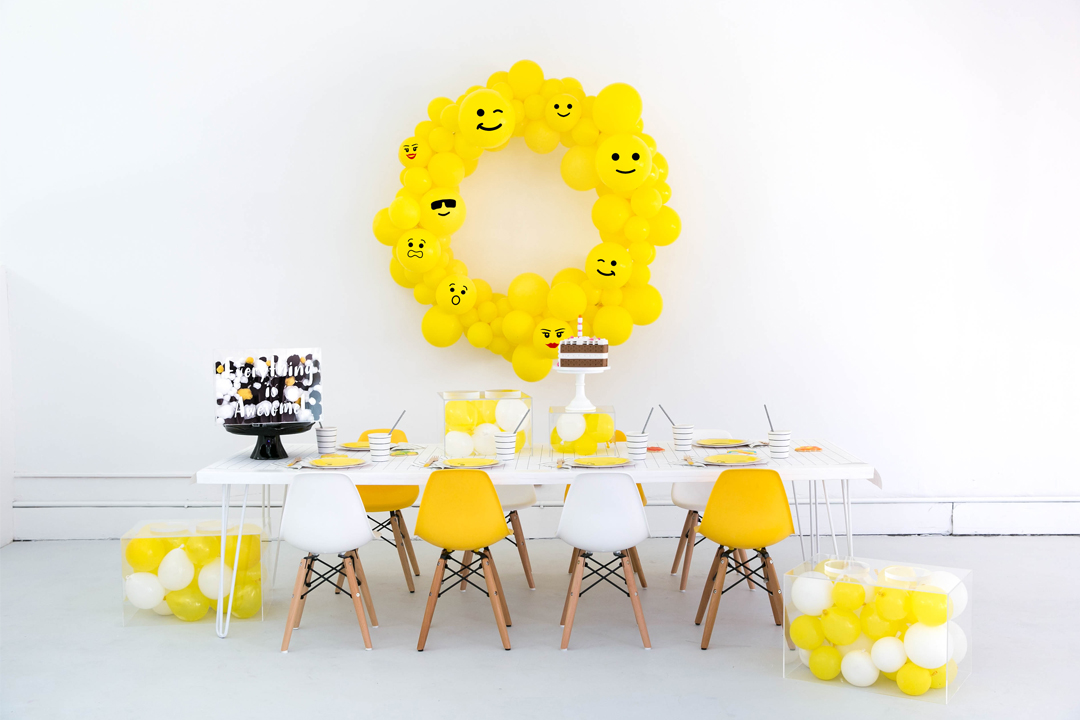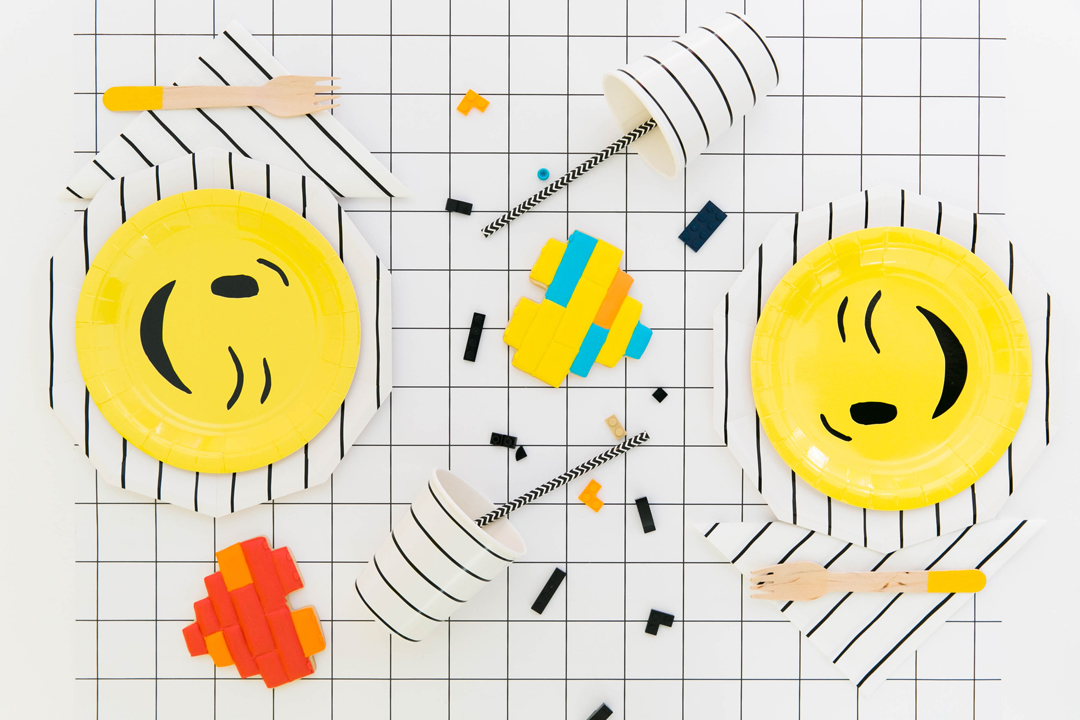 You're only 3 steps away from the perfect party.
Purchase
Review the blueprint and purchase the party items in a few easy steps.
Prep
Follow our easy ideas to wow your guests.
Assemble
Follow our timeline and party tips for seamless execution.
Buy your party items with a few simple clicks.
(prices and availability subject to change)
Prepare perfect party decor.
Materials
PVC Tubing
2/4 inch coupling
Pipe cutters
White electrical tape
Yellow balloons
Black Sharpie Marker
Directions
Create a structural base using PVC tubing. Simply immerse one end of the tube into boiling water to soften and insert into the coupling. Repeat on the other side of the tube. Use the electrical tape all the way around the tube for grip.
To build out your LEGO balloon wreath on top of the hoop, start by creating balloon duplets or double clusters. Take two similarly sized balloons filled with air (not helium) cross their necks twice, and tie them off. Then, hold the middle of the duplet, where the balloon necks are tied together, against the hoop and secure with fishing line. Continue to add balloon duplets, using the same fishing line, until your hoop is covered.
Using a black sharpie market, draw the faces on the balloons (alternatively, you can purchase stickers on Etsy).
Pull it all together in just a few easy steps.
Timeline
4 Weeks Prior
Purchase party goods online, accounting for delivery time
Order birthday cake and desserts for the party
2 Weeks Prior
Purchase supplies for DIY balloon wreath
1 Week Prior
Create DIY structural hoop for the balloon wreath
1 Day Prior
Inflate the balloons for the balloon wreath
Purchase any additional food & beverage for the party
Day Of
Pick up the birthday cake and any other food (or have it delivered)
Inflate additional yellow and white balloons (we put them in large acrylic boxes, but you can also scatter them on the floor)
Set the tablescape for the party
Set out the food & beverage for the party about 30 minutes before the guests arrive
Celebrate!
Estimated Budget
15 People

Decor: $500 – $600

Food & Beverage: $300 – $400

TOTAL: $800 – $1,000
But First, Party!, & Bonjour Fete share their top tips for pulling off this event.

Tip 1
Get creative with your cake. Our favorite party detail was the birthday cake that looked like it was made from actual Legos!
Tip 2
Don't be intimidated by DIYs…you can do it! For the "Everything is Awesome" sign, we simply used an acrylic box and filled them with black, yellow, & white yarn pom poms and wrote the saying on the front of the box (you can always purchase custom stickers on Etsy or make them on a Cricut machine).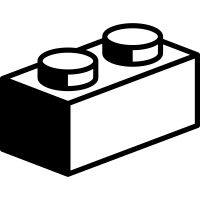 Tip 3
Use LEGOs as "confetti" for decoration, as well as a fun party activity for the kids!
Tip 4
Use graphic gift wrap as a table runner.

Tip 5
To create the faces on the yellow balloon wreath, the easiest option is to use black Sharpie markers. Alternatively, you can order custom stickers on Etsy or make your own faces using a Cricut machine!