Hollywood Glamour Party
Featuring Bracket and Northstar Balloons
Styled by Twinkle Twinkle Little Party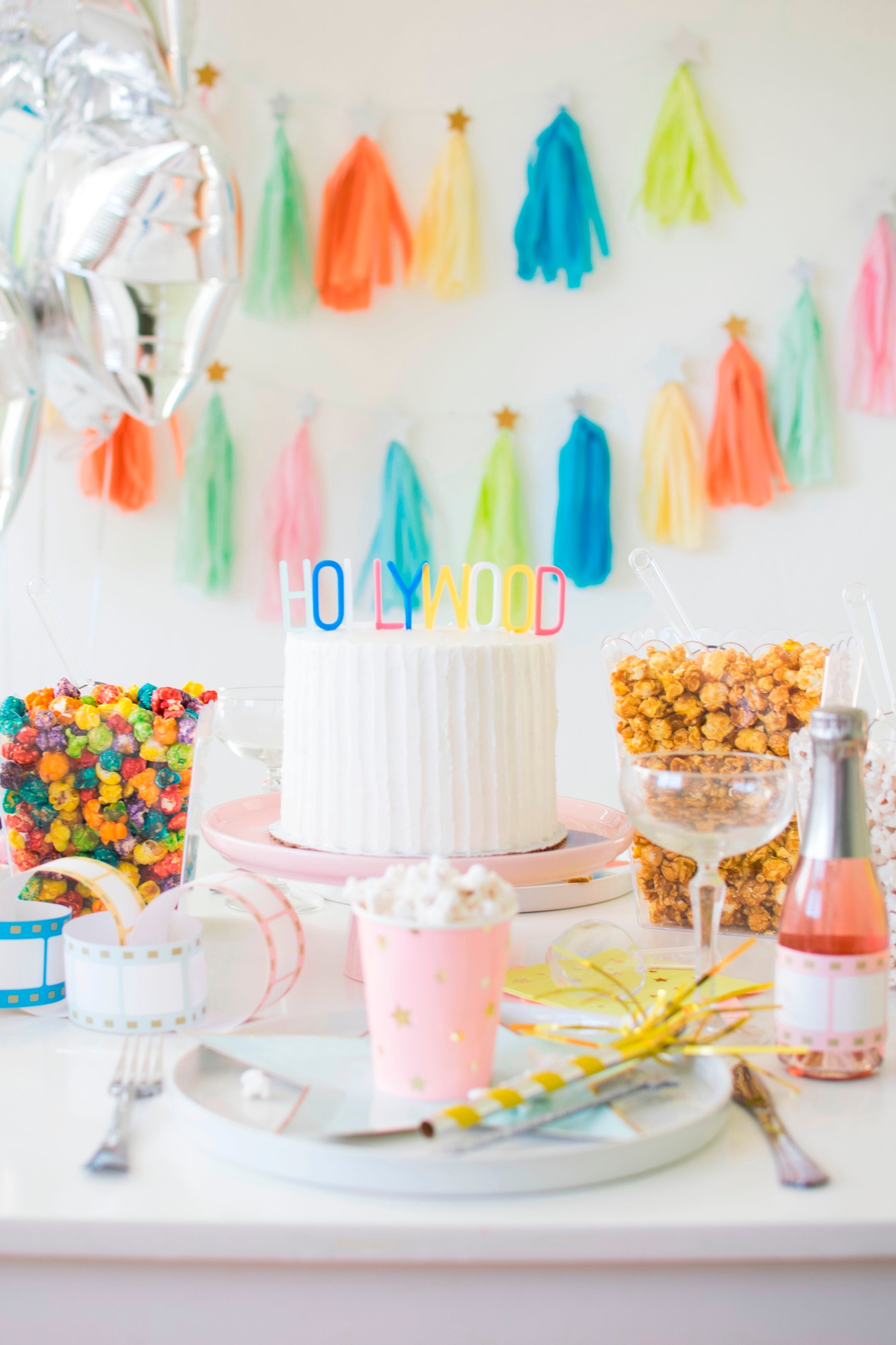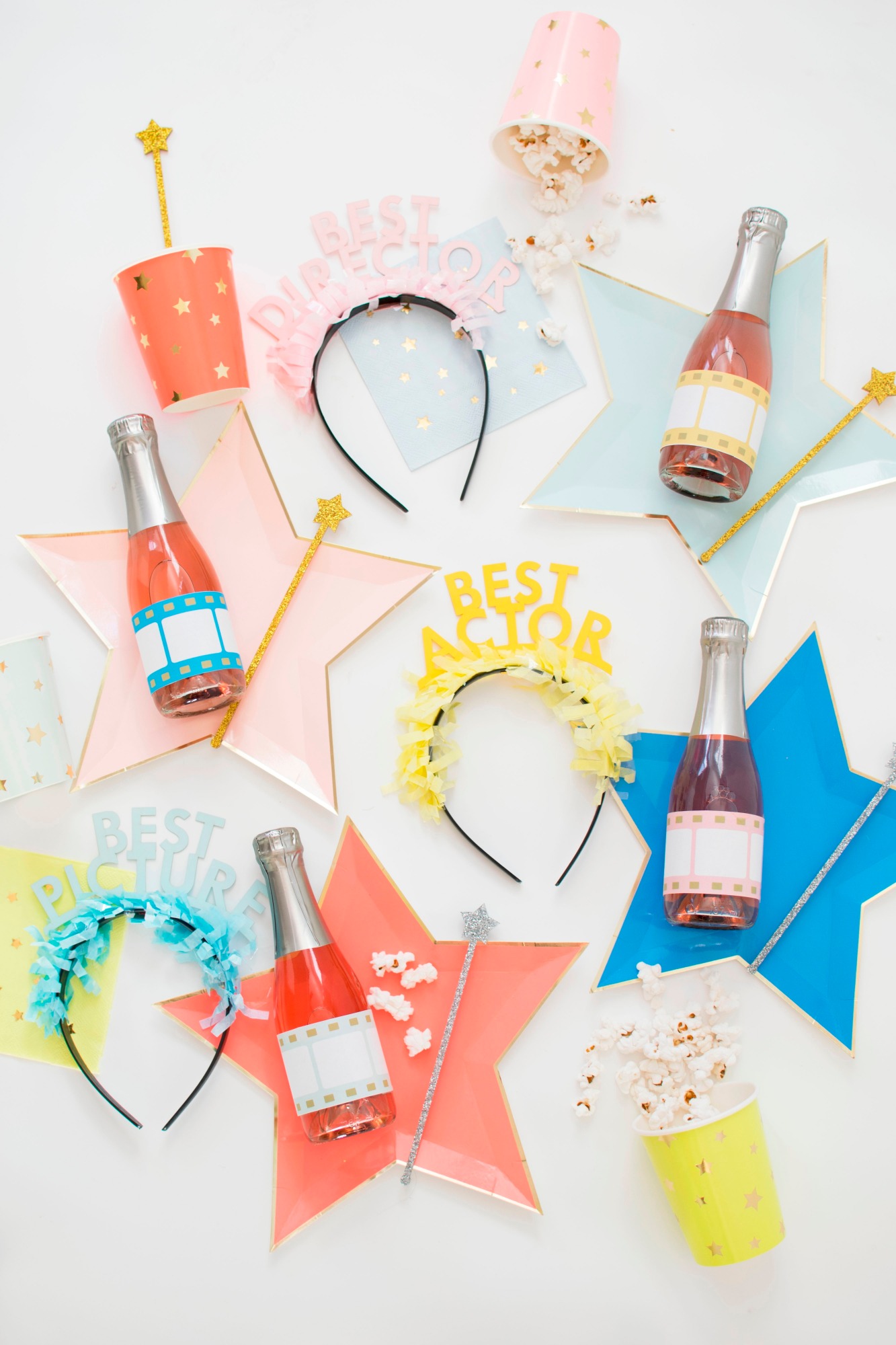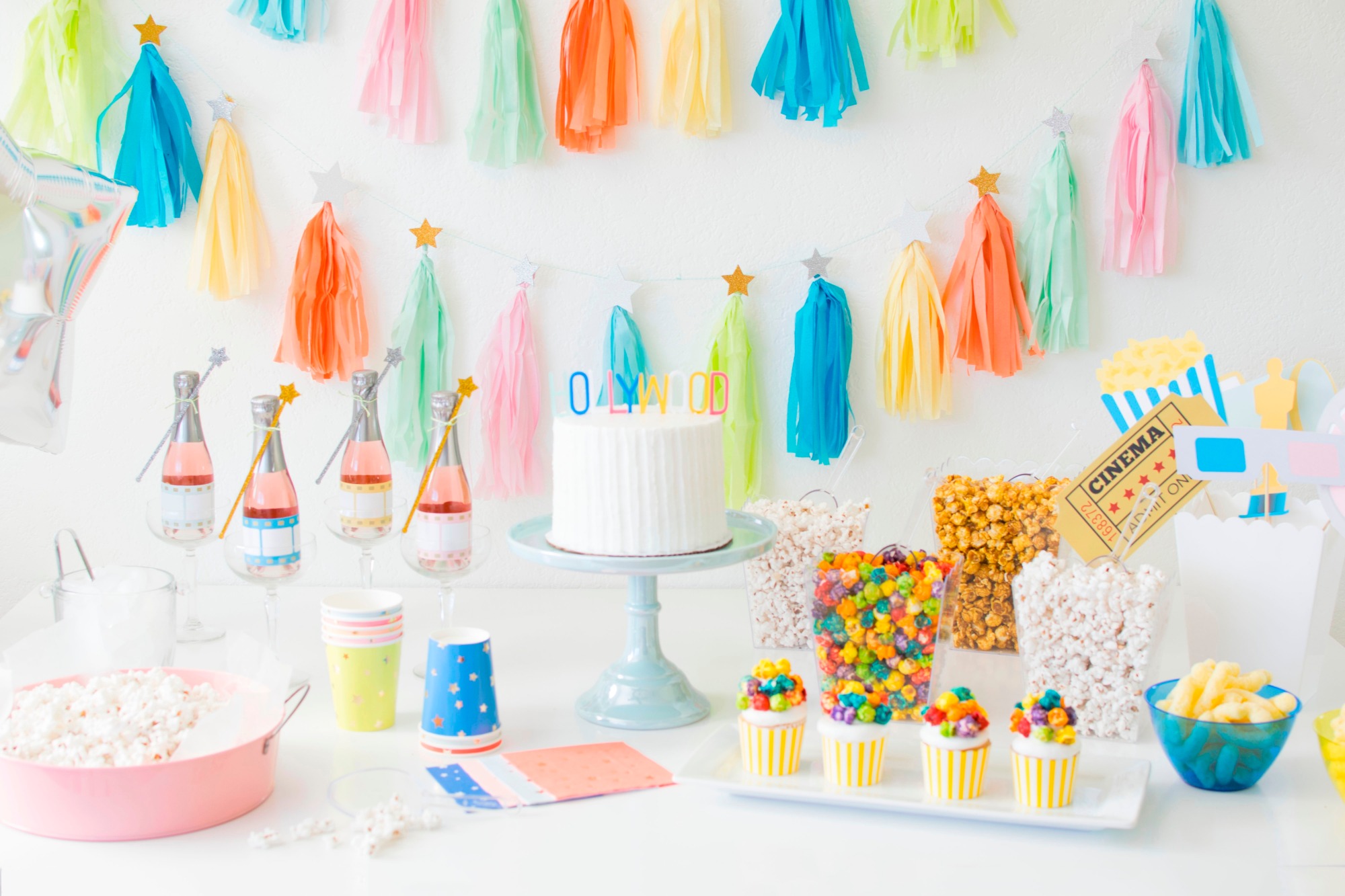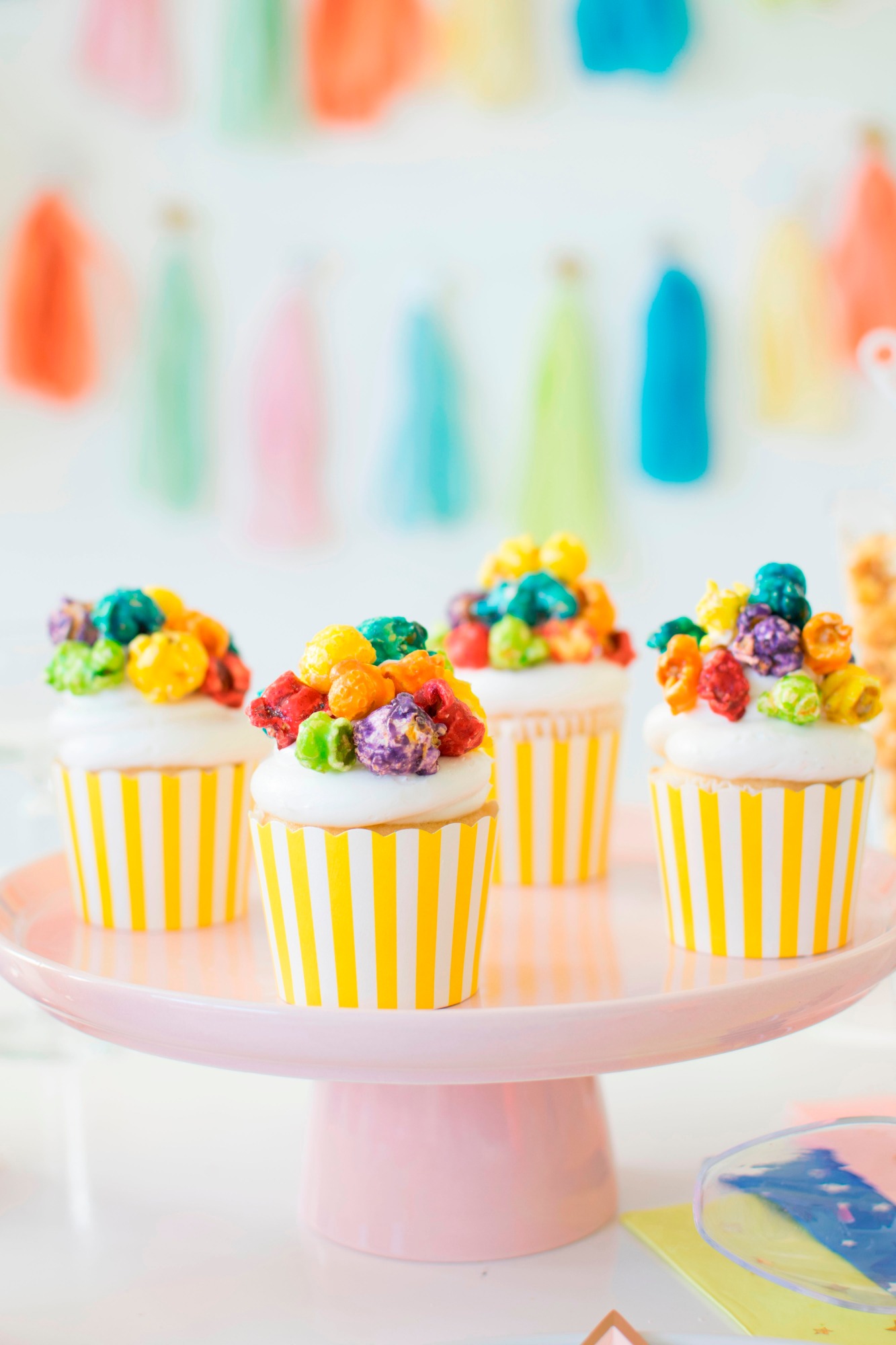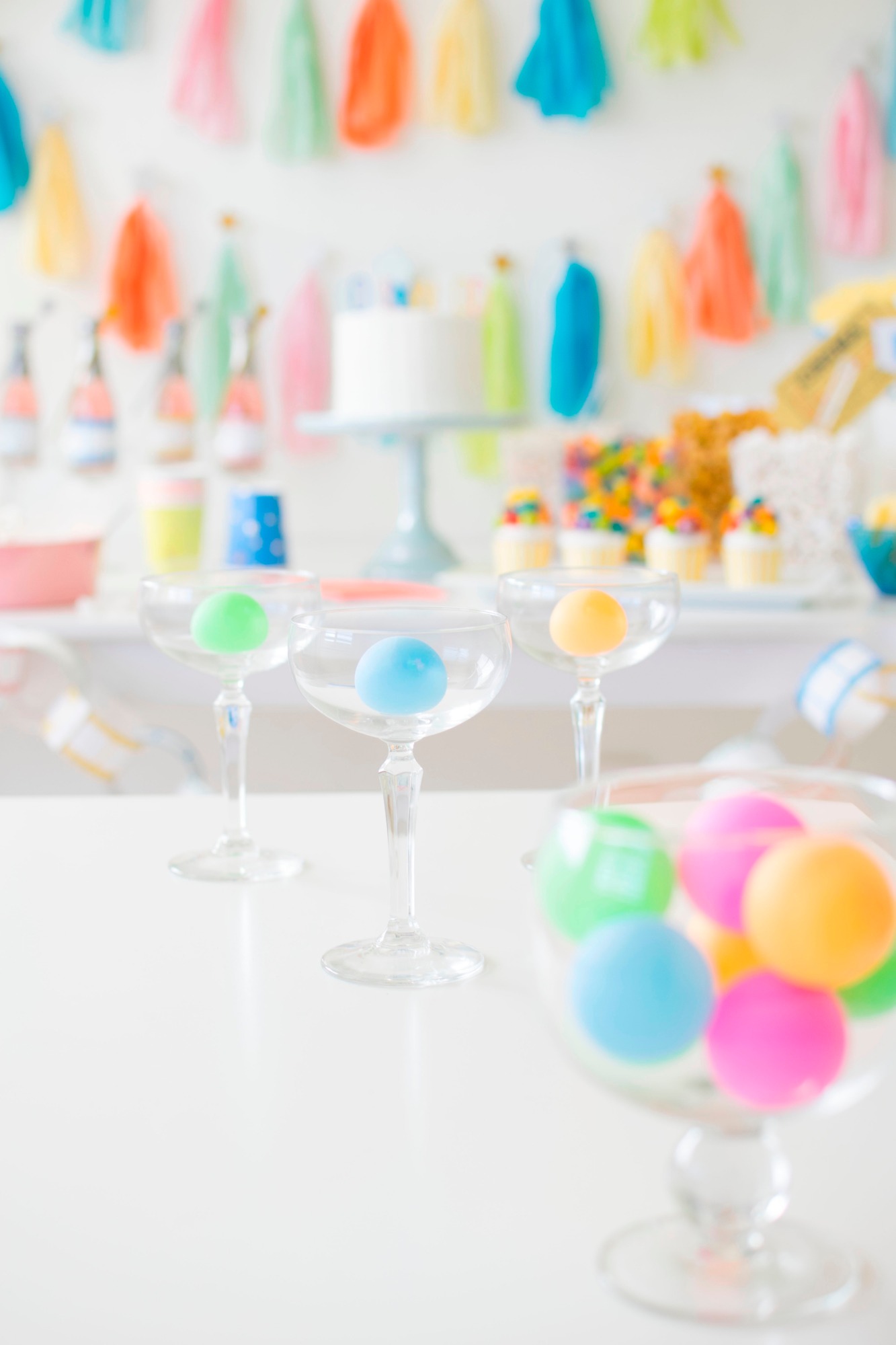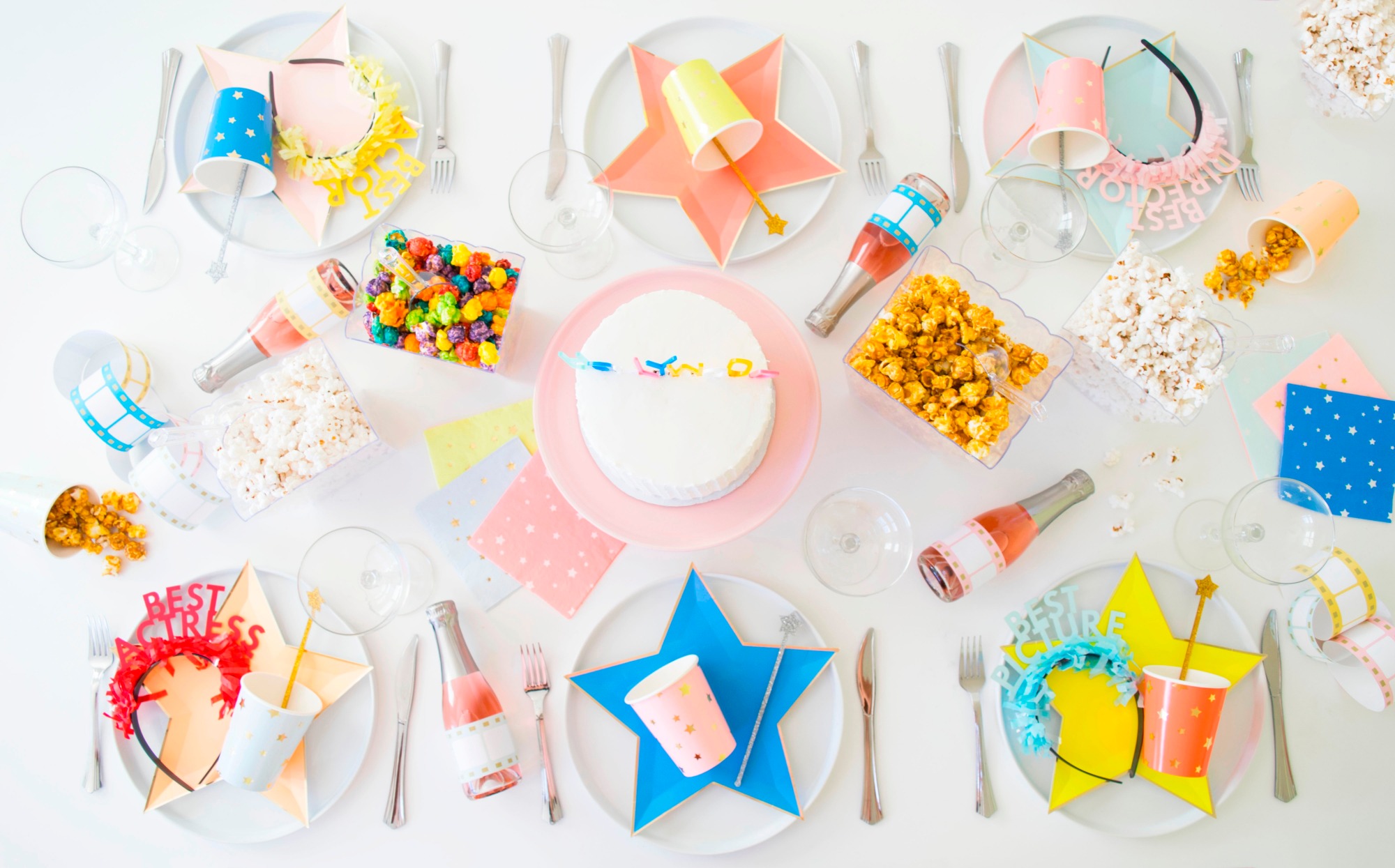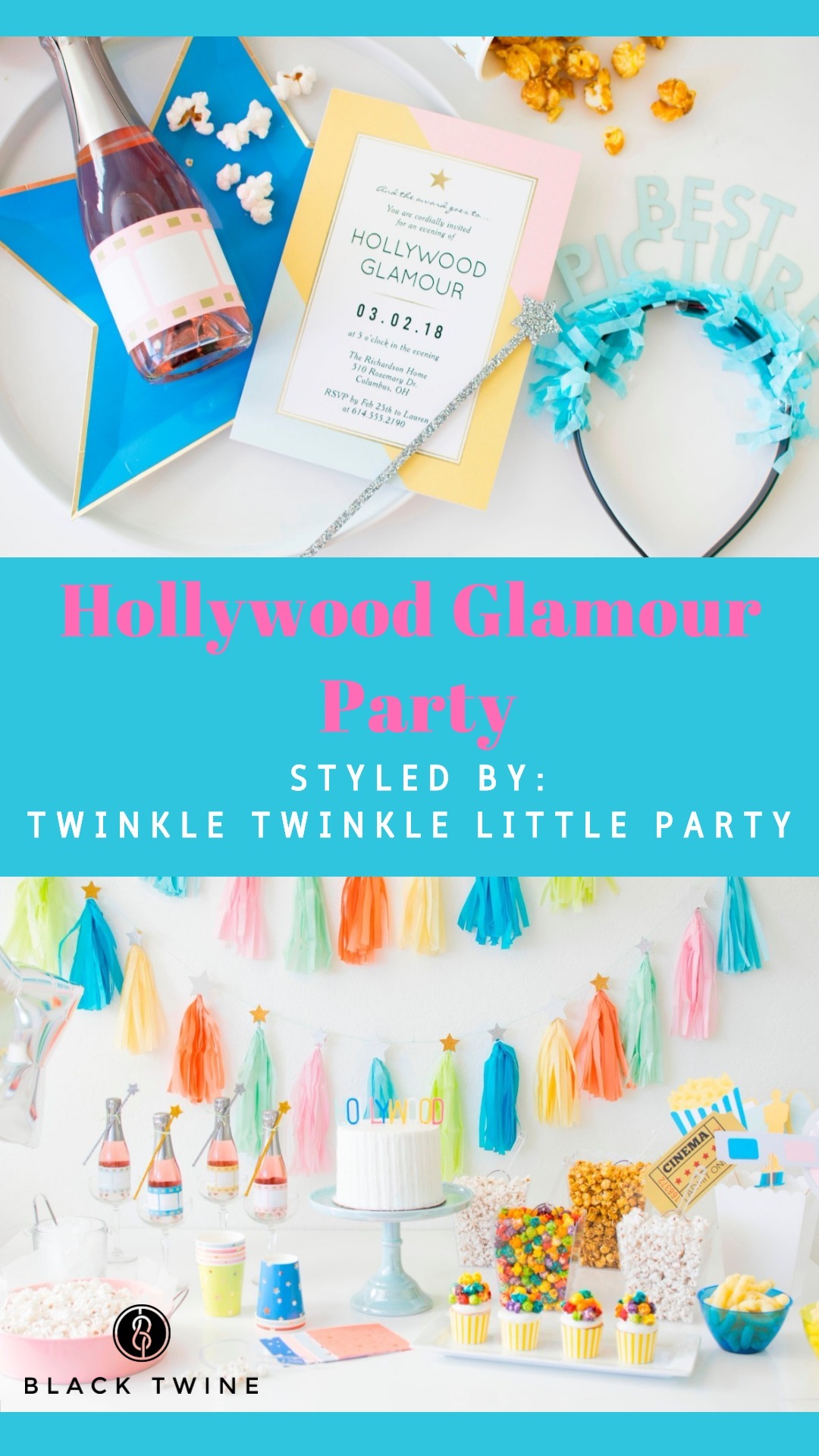 You're only 3 steps away from the perfect party.
Purchase
Review the blueprint and purchase the party items in a few easy steps.
Prep
Follow our easy ideas to wow your guests.
Assemble
Follow our timeline and party tips for seamless execution.
Buy your party items with a few simple clicks.
(prices and availability subject to change)
Prepare perfect party decor + party food.
Ingredients
YIELD: 1 dozen cupcakes
Champagne Cupcakes
1 2/3 cups all purpose flour

1 cup sugar

1/4 tsp baking soda

1 tsp baking powder

3/4 cup salted butter, room temperature

3 egg whites

1 tsp vanilla extract

1/2 cup sour cream

1/2 cup + 2 tbsp champagne
Champagne Frosting
1/2 cup butter

1/2 cup shortening

4 cups powdered sugar

4-5 tbsp champagne
Directions
Preheat oven to 350 degrees and prepare a cupcake pan with liners.
Whisk together flour, sugar, baking soda and baking powder in a large mixing bowl.
Add butter, egg whites, vanilla, sour cream and champagne and mix on medium speed just until smooth. Do not over mix.
Fill cupcake liners a little more than half way.
Bake 18-20 minutes.
Allow to cool for 1-2 minutes, then remove to cooling rack to finish cooling.
To make the frosting, combine the butter and shortening and mix until smooth.
Add 2 cups of powdered sugar and mix until smooth.
Add champagne and mix until smooth.
Add remaining powdered sugar and mix until smooth.
Add a little more champagne, if needed, until desired consistency is reached.
Top cupcakes with frosting.
Pull it all together in just a few easy steps.
Timeline
1 Month Prior
Order party decor & Prosecco Pong game online, accounting for shipping times
2 Weeks Prior
Order popcorn from Grand Rapids
Make or purchase the tissue tassel garland
Purchase mini champagne bottles
Order cake from local bakery
3 Days Prior
Print out the free DIY printables by Twinkle Twinkle Little Party (champagne bottle labels, paper garland, & photobooth props)
1 Day Prior
Bake Champagne Cupcakes and decorate them with the colorful popcorn you ordered
Decorate the cake with the cake topper
Day Of
Start working on your table set ups at least 3 hours before the event (if it's a small event) or 5 hours (if it's a larger event)
Add food to the table 30-45 minutes before guests arrive
Estimated Budget
8-10 People

Decor: $200 – $300

Food: $150 – $200

Beverage: $50 – $100

TOTAL: $400 – $600
Twinkle Twinkle Little Party shares its top tips for pulling off this event.

Tip 1
Decide on the number of guests in order to plan your tablescape.

Tip 2
If you are able to, we recommend setting up your food station, tablescape & party decor the day before the party. Set out the food about 30 minutes before the guests arrive.

Tip 3
Jazz up mini champagne bottles with film tape labels and acrylic star drink stirrers.

Tip 4
Decorate your tissue tassel garland by hot gluing glittered stars. If you don't have to time to make the garland from scratch, you can purchase a DIY custom color tassel garland kit (see Shopping Section above).