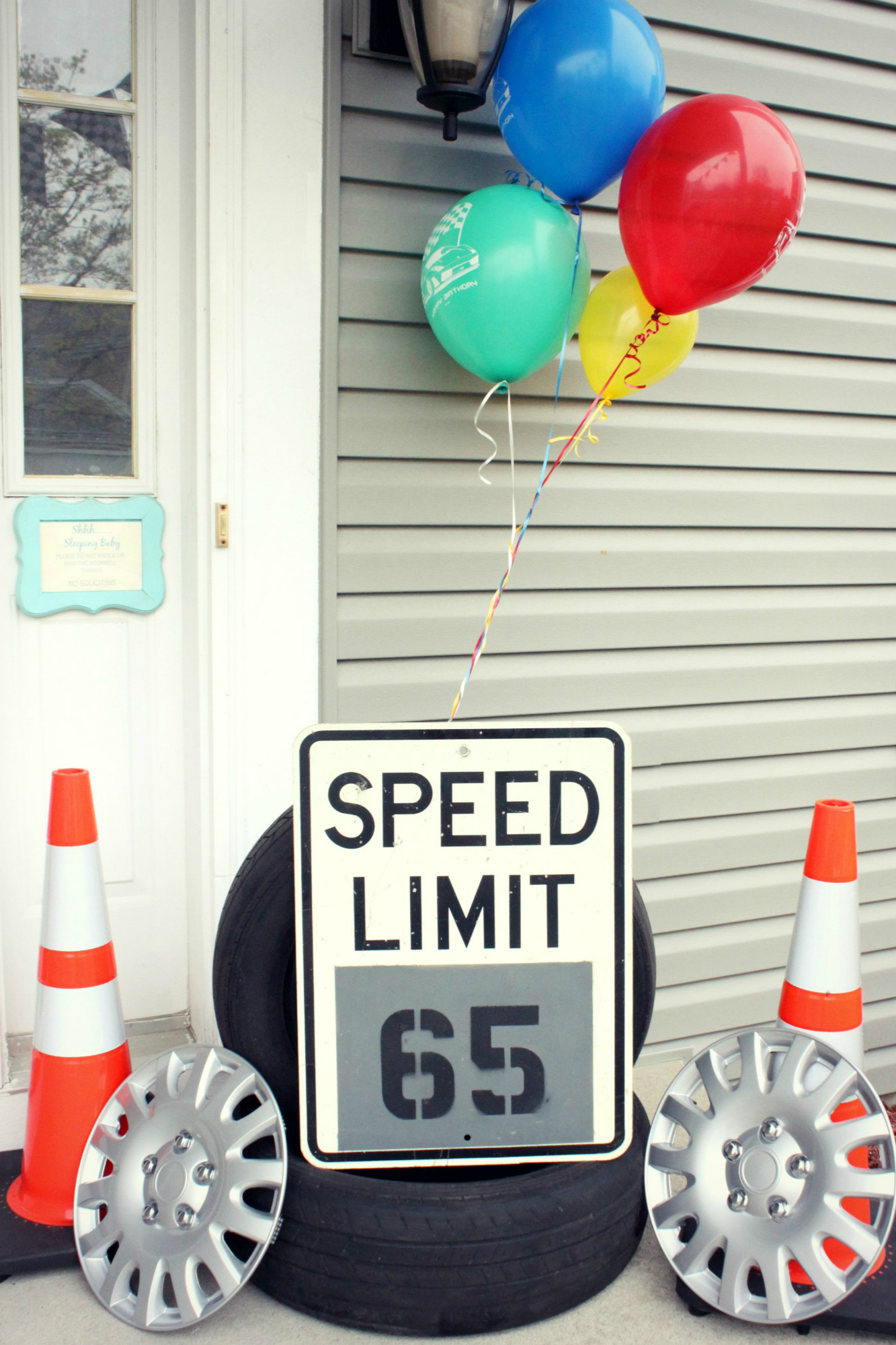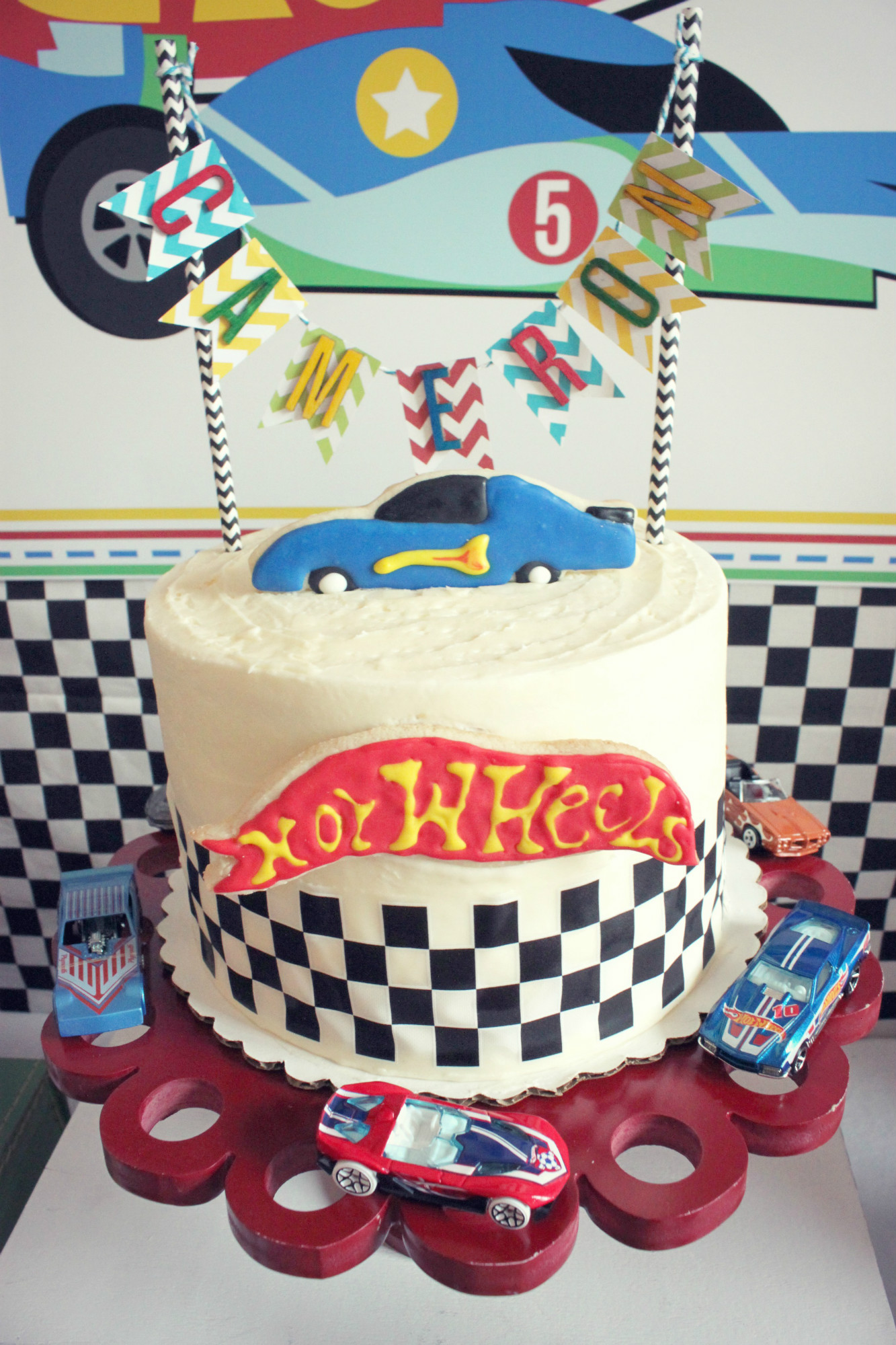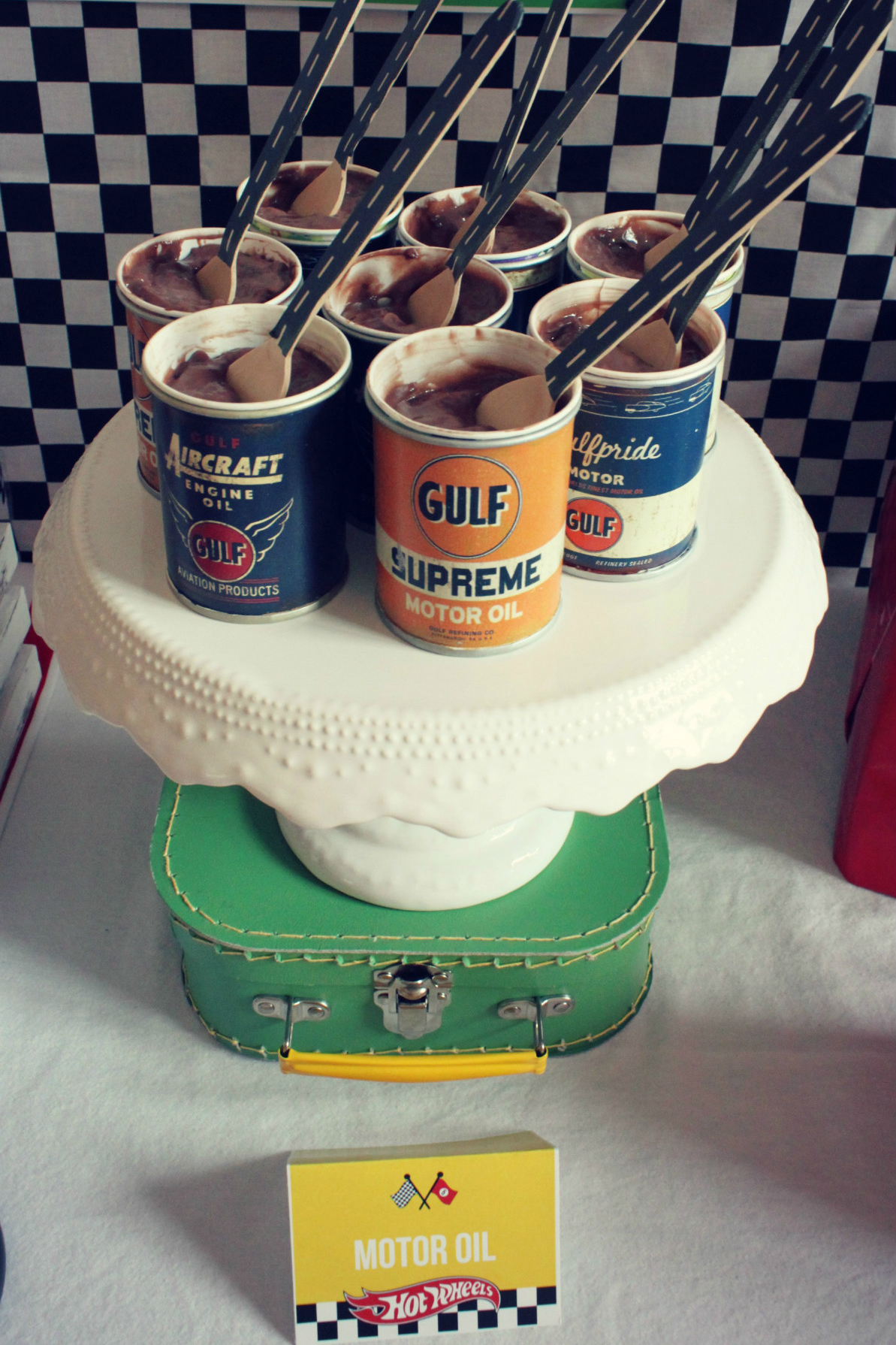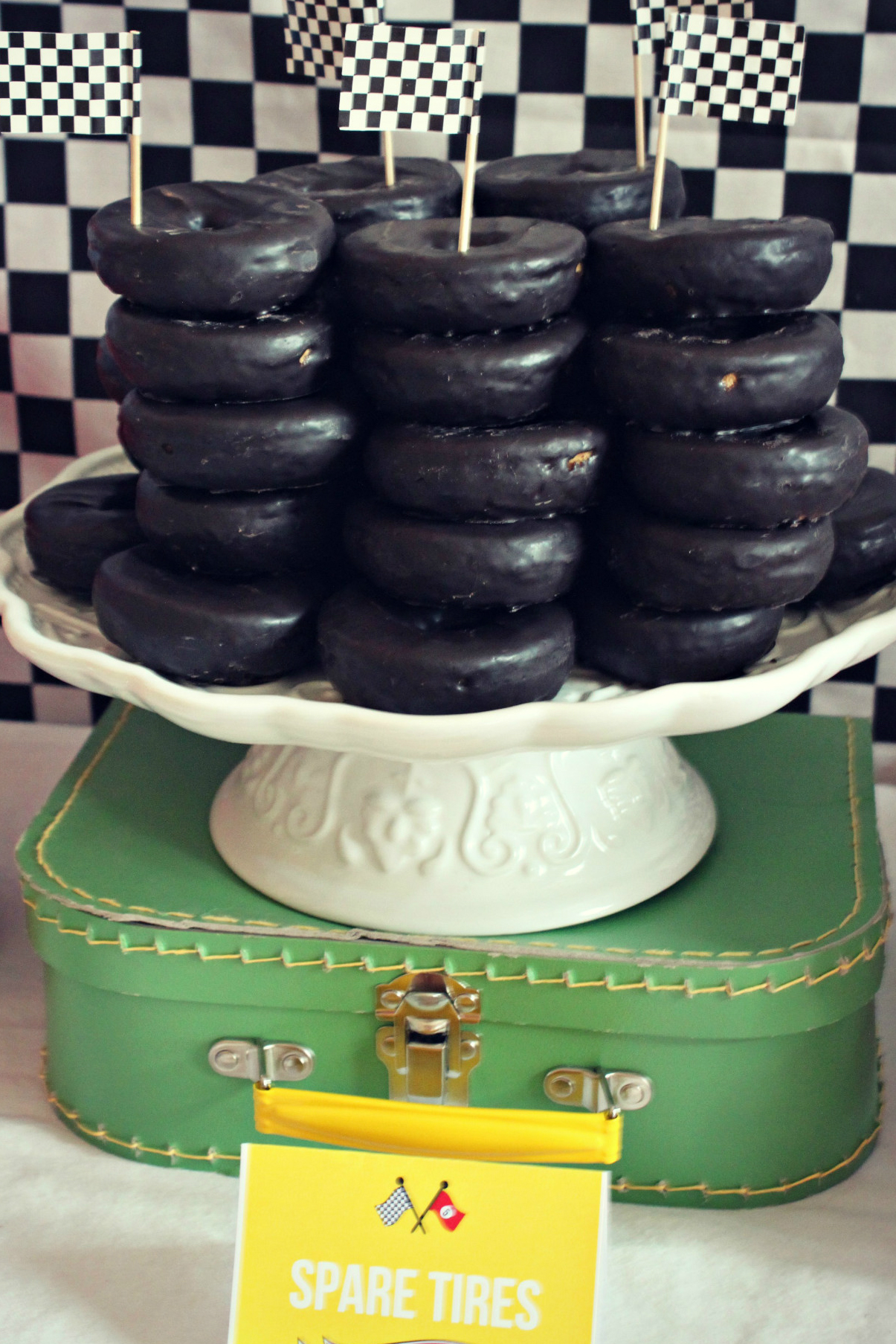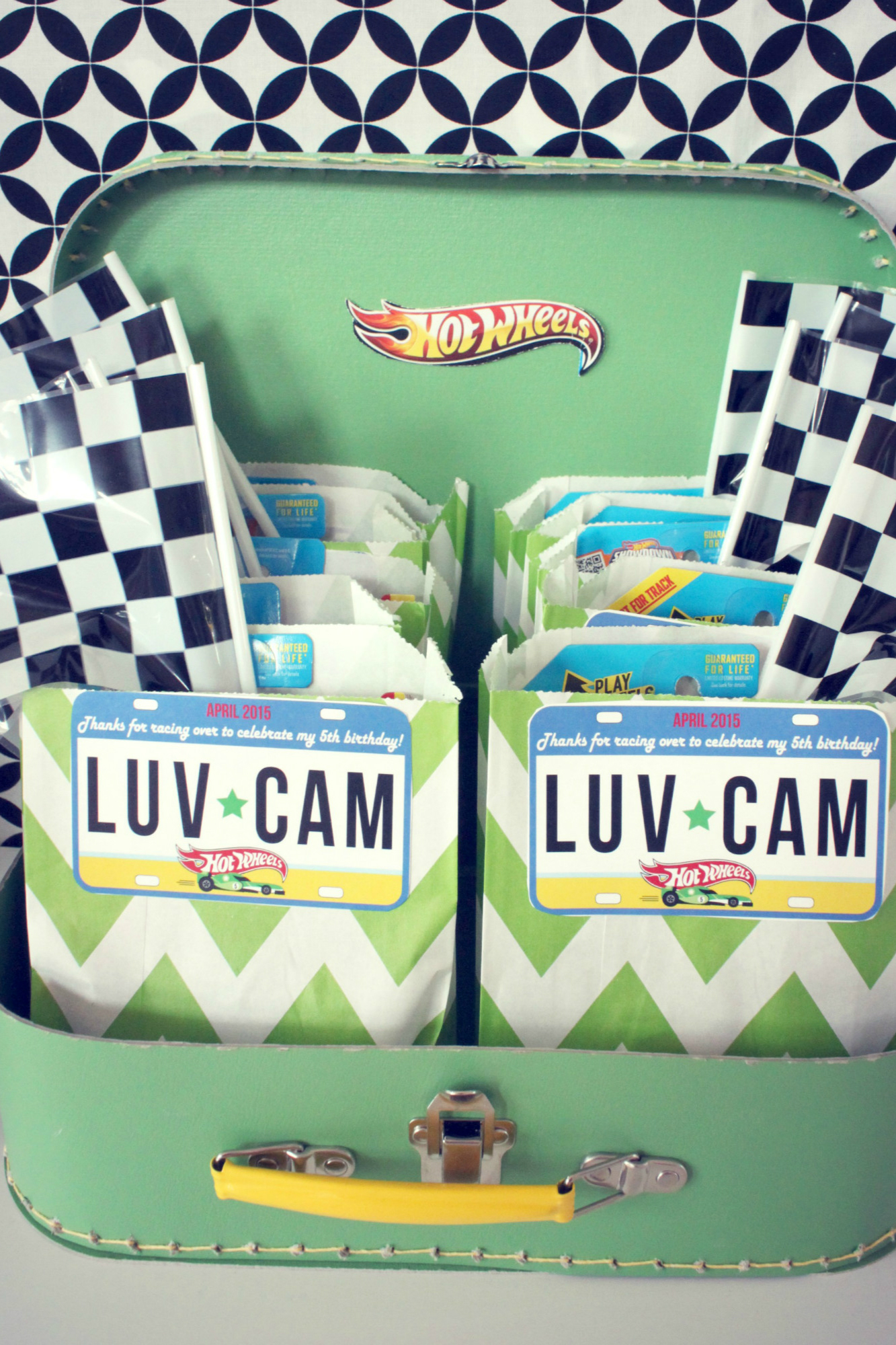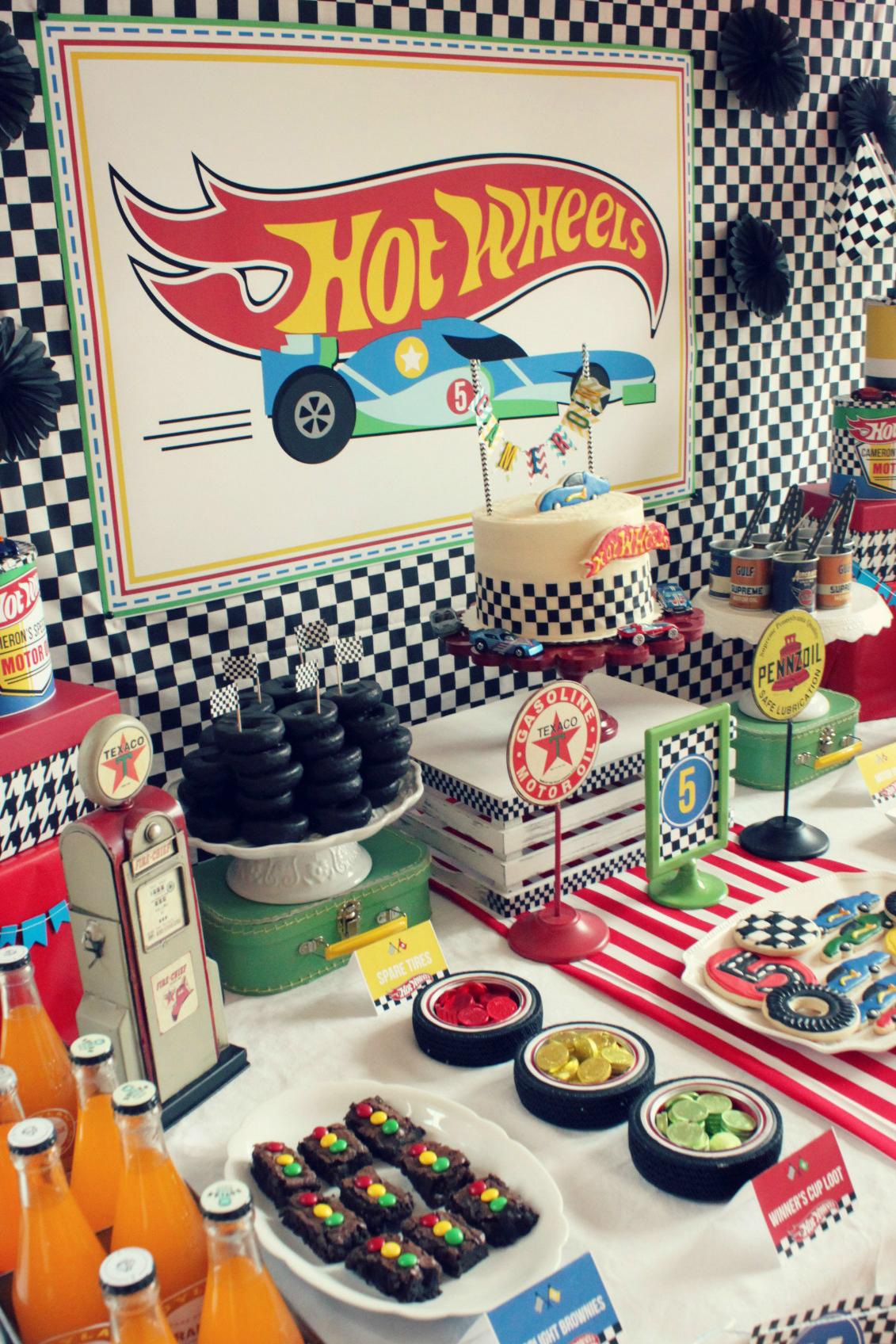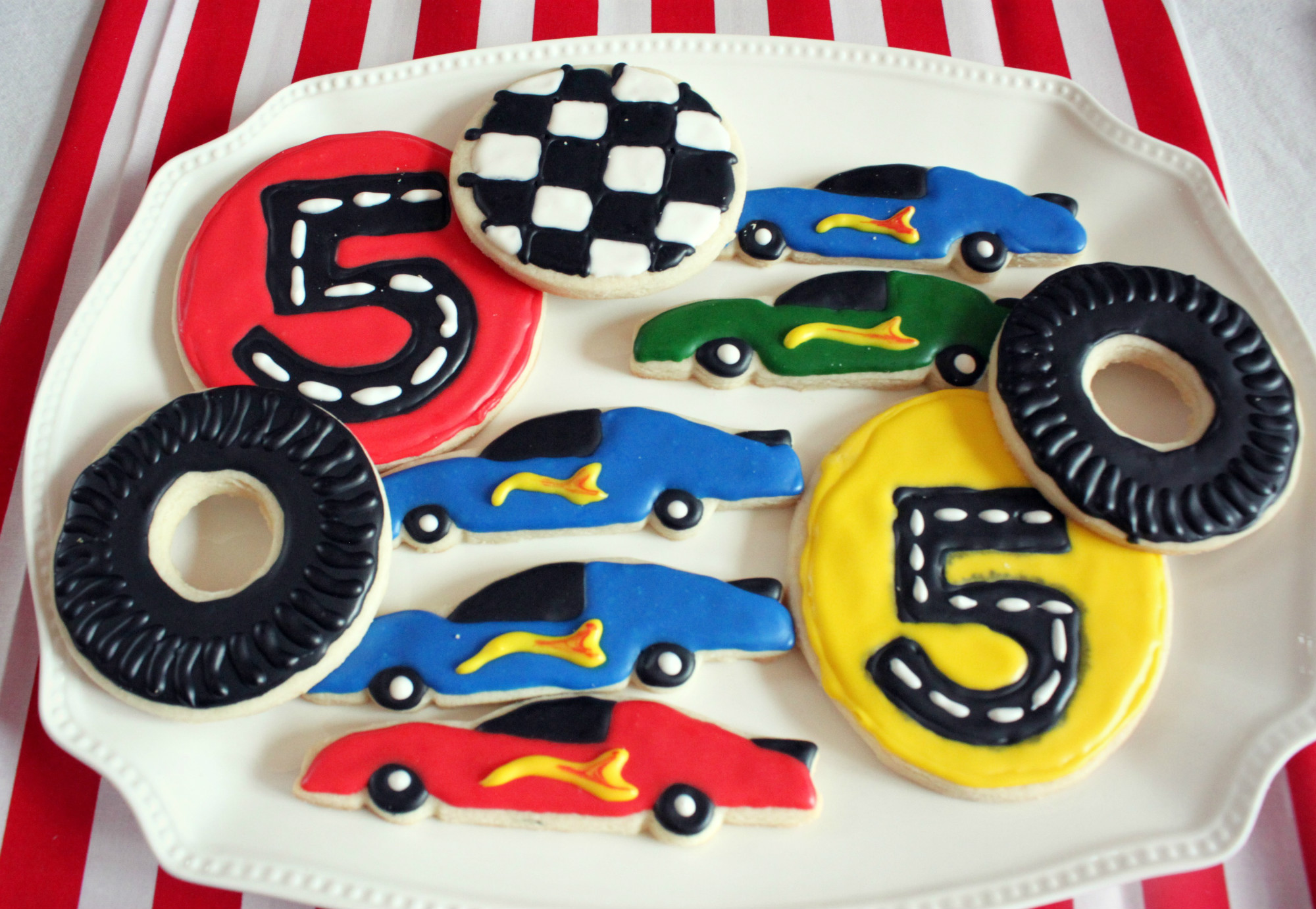 You're only 3 steps away from the perfect party.
Purchase
Review the blueprint and purchase the party items in a few easy steps.
Prep
Follow our easy ideas to wow your guests.
Assemble
Follow our timeline and party tips for seamless execution.
Buy your party items with a few simple clicks.
(prices and availability subject to change)
Additional Tip
We recommend looking for authentic race car decor at flea markets, stores like Hobby Lobby, and online at Etsy & eBay.
When ordering the DIY printables, please request: Hot Wheels invitations, sign (to hang behind the dessert table), favor tags, food signage, and labels for "motor oil" chocolate pudding cans.
Additional Tip
Feel free to add in any race car / Hot Wheel themed toys, as well as treats such as candy!
Prepare perfect party treats.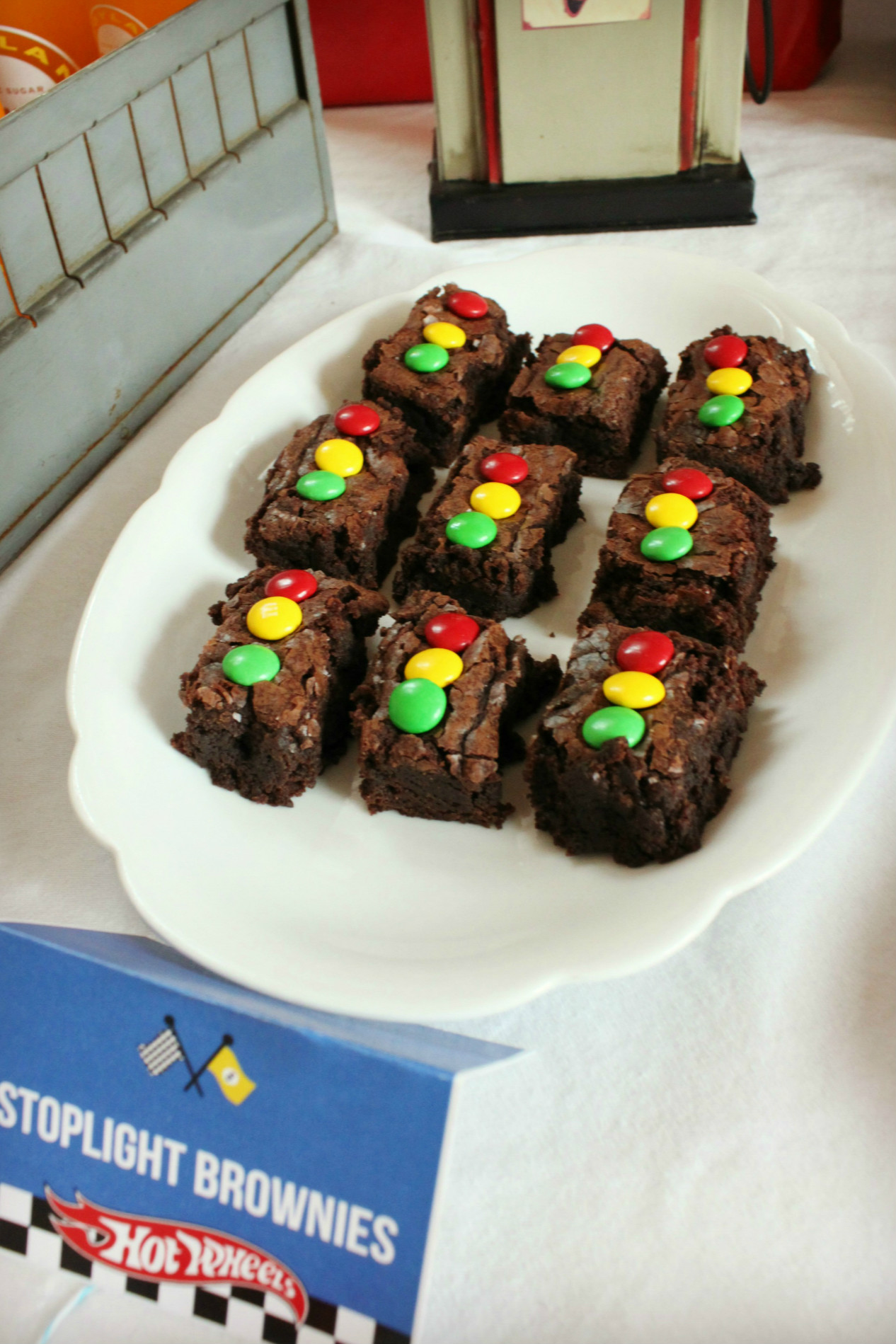 Ingredients
(16 Servings)
1/2 cup butter
1 cup sugar
1/2 cup all-purpose flour
2 eggs
1/3 cup unsweetened cocoa powder
1 tsp vanilla extract
1/4 tsp salt
1/4 tsp baking powder
1 package of M&M's
Directions
Preheat oven to 350 degrees F. Grease and flour an 8-inch square pan.
In a large pot, melt 1/2 cup butter. Remove from heat, and stir in sugar, eggs, and 1 teaspoon vanilla. Beat in 1/3 cup cocoa, 1/2 cup flour, salt, and baking powder. Pour batter into greased pan.
Bake in preheated oven for 25 to 30 minutes.
Let brownies cool. Cut into 16 pieces. Place red, yellow, and green M&M's on each brownie.
Motor Oil Can Chocolate Puddings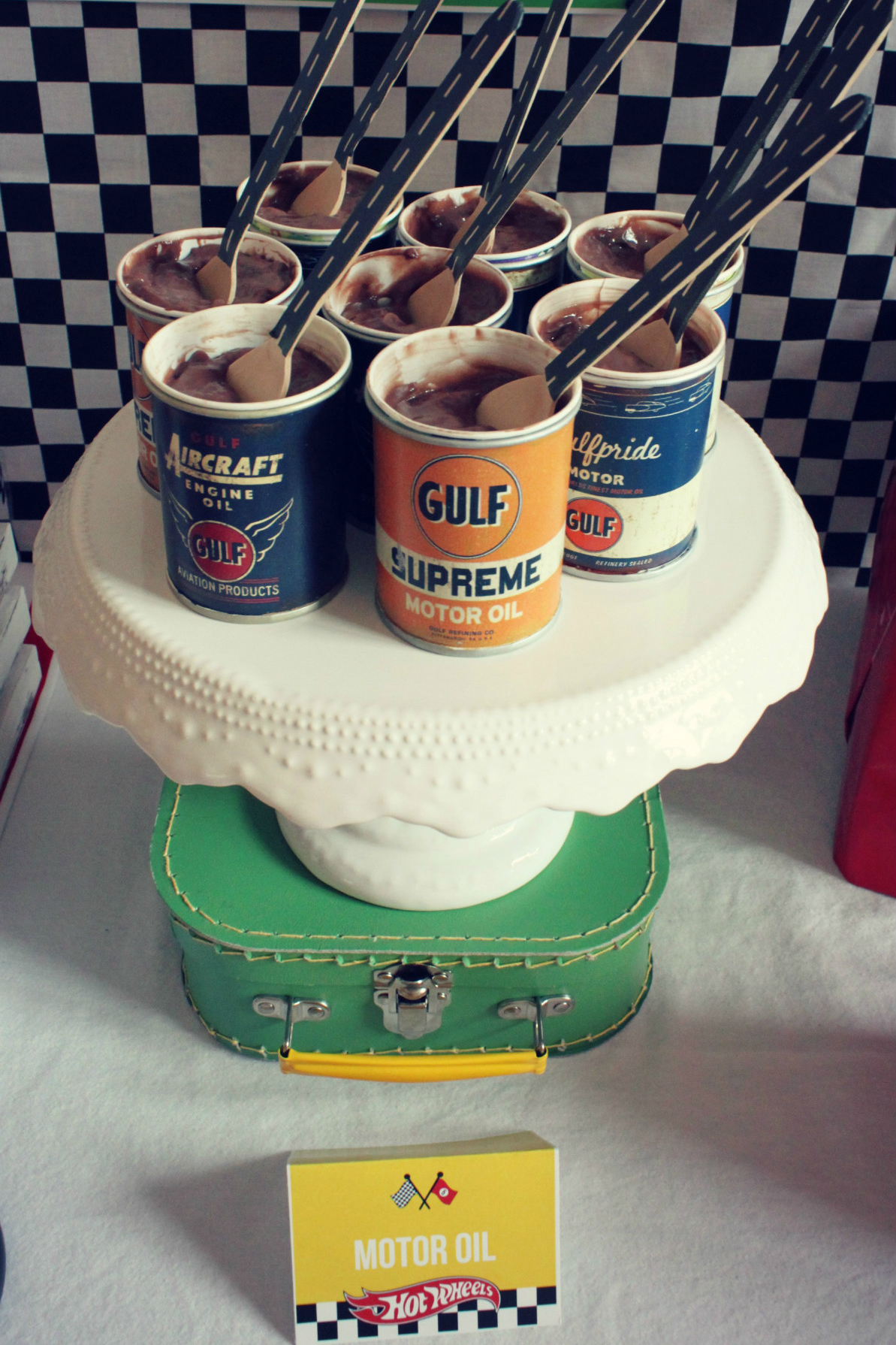 Ingredients
(4 Servings)
3/4 cup sugar
1/2 cup baking cocoa
3 cups milk
1 teaspoon vanilla extract
4 tablespoons cornstarch
Directions
In a pot, combine the sugar, cocoa and cornstarch. Gradually stir in the milk until the consistency is smooth. Bring to a boil over low heat, stirring constantly. Cook and stir for about 2 minutes (or until thickened).
Remove from the heat; stir in vanilla.
Pour into a bowl, and cover & refrigerate until chilled.
Place pudding into paper cups and then place cups into "motor oil" cans. Add a wooden spoon to each can.
Additional Tip
For the dessert table, we also got store-bought chocolate covered donuts to represent "race car tires".
If you would like to serve a full meal at the party, we recommend this party menu: Hot Wheel hotdogs (hot dogs & buns), Stoplight condiments (ketchup, mustard, relish), Vroom Vroom veggies & dip, Nuts & Bolts (Chex mix), Stoplight fruit skewers (strawberries, bananas, green grapes), Pit Crew pasta salad (DIY or purchase from the deli), and Need-for-Speed Chips (individual sized bags).
Pull it all together in just a few easy steps.
Timeline
1 month prior
Contact Etsy vendor Grace & Guy to request the Hot Wheels party printables designed for The Party Porch
2-3 weeks prior
Sort through your current party supply stock so you can use what you have. Purchase any party decor items that you still need.

Order the cake from your local bakery. To reduce costs, we recommend a 3-layer plain, white frosted cake and adding DIY elements (i.e. a little bunting banner with child's name, Hot Wheels cookies, a checkered flag fondant border). We also added hot wheels cars around the cake plate.
Order custom race car sugar cookies
3-5 days prior
Purchase food & beverages for the party. Suggested dessert menu (in addition to the birthday cake): Stoplight brownies, Oil Can chocolate puddings, and (store-bought) Spare Tire chocolate donuts. 
1-2 days prior
Prep the treats that are not store-bought, such as the Stoplight brownies and Oil Can chocolate puddings
Set up party decor and dessert table
Assemble favor bags
Day of
Lay out all the food and finalize the finishing touches on the party decor
Estimated Budget
15 People

Decor: $200 – $250

Food: $30 – $50

Beverage: $30 – $50

TOTAL: $260 – $400
The Party Porch shares its top tips for pulling off this event.

Tip 1
Favor Bags: We love coordinating the favor bags with the party theme — Hot Wheels cars, race car stickers / temporary tattoos, checkered race flags, mini awards trophies, and checkered race pencils.

Tip 2
Adding height to your dessert table: The graphic designer created oil can labels which I taped to regular soup cans. Use wrapped boxes (with red kraft paper or wrapping paper) to give extra height. Mini trophies, motor oil cans, and checkered flags completed the look.

Tip 3
Entryway decoration: We love welcoming guests with decor that coordinates with the party theme! We recommend a speed limit sign, balloons, orange cones, and inflatable tires, and a race track runner.