Kids' Cocoa + Pancake Christmas Breakfast
In Collaboration with My Mind's Eye
Styled by Happy Wish Company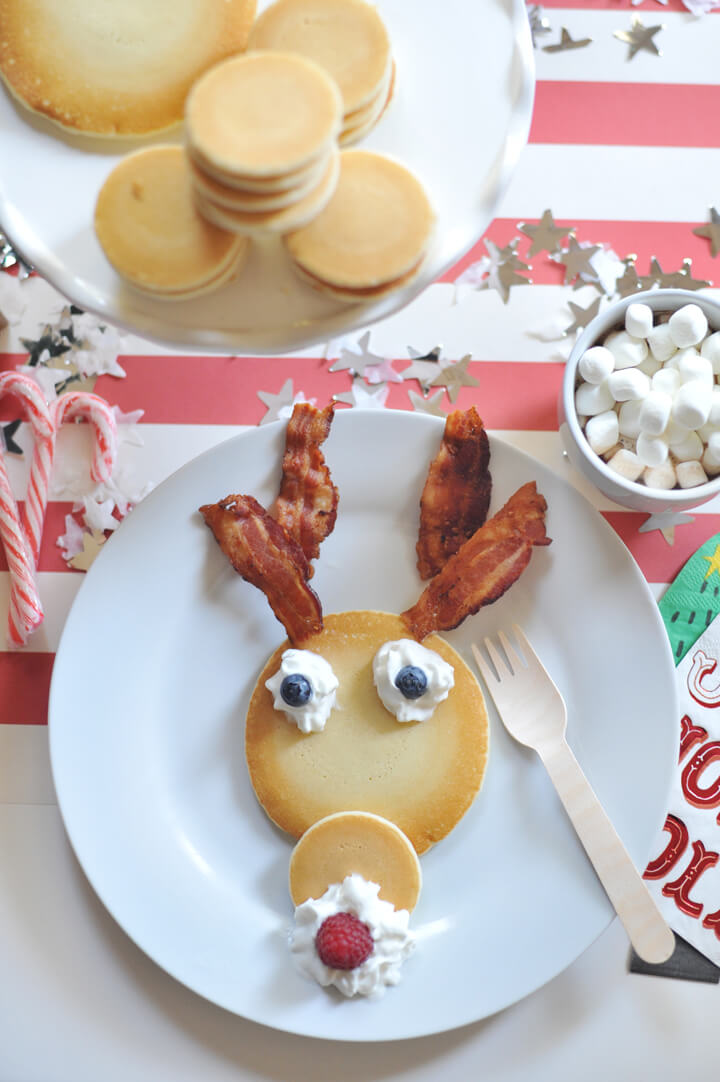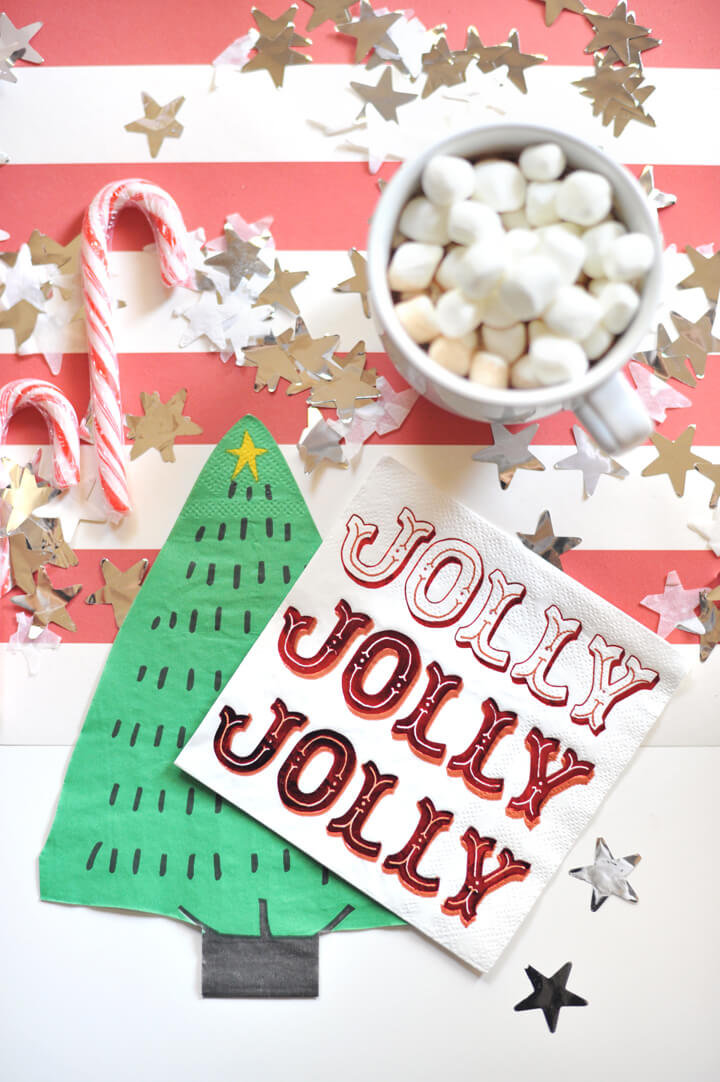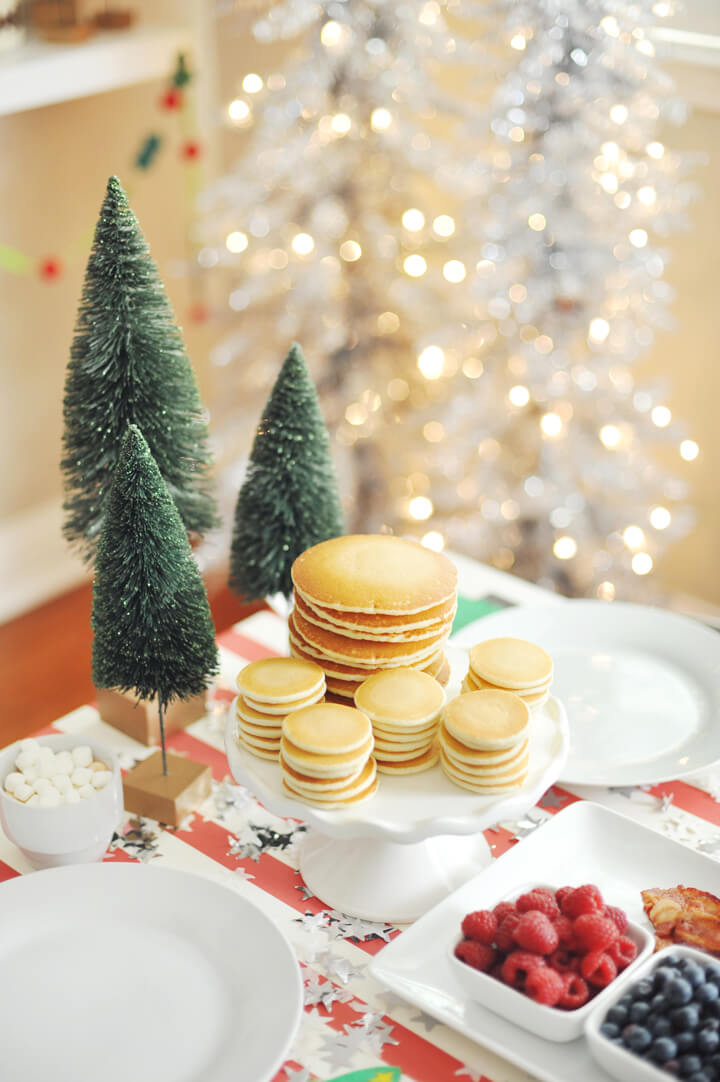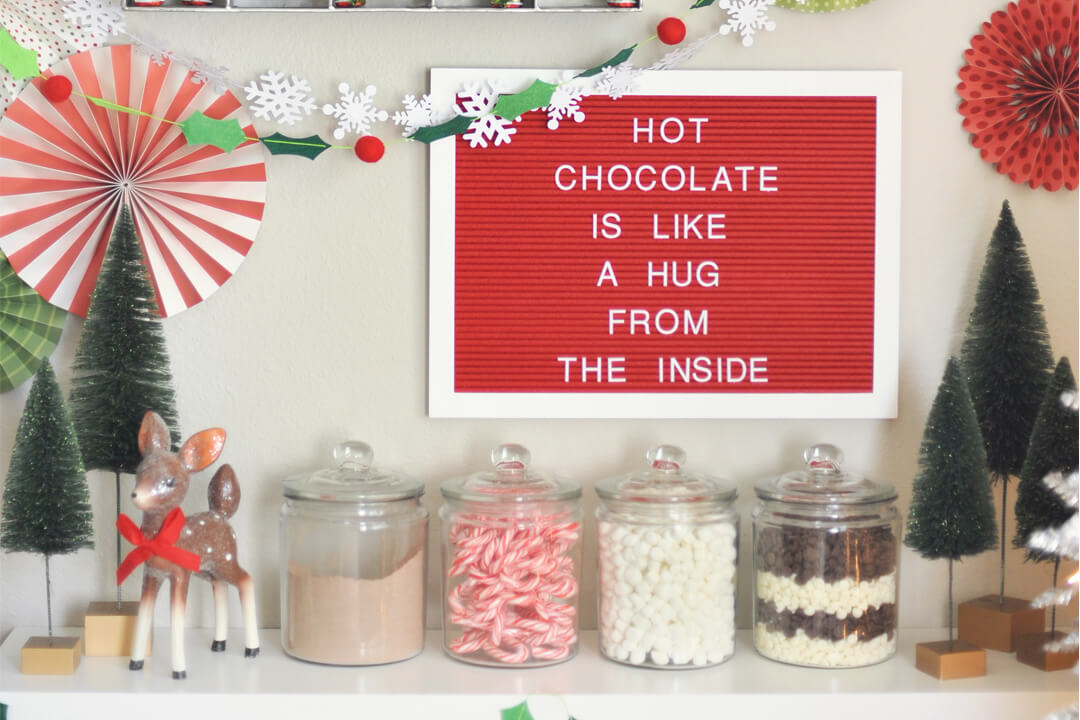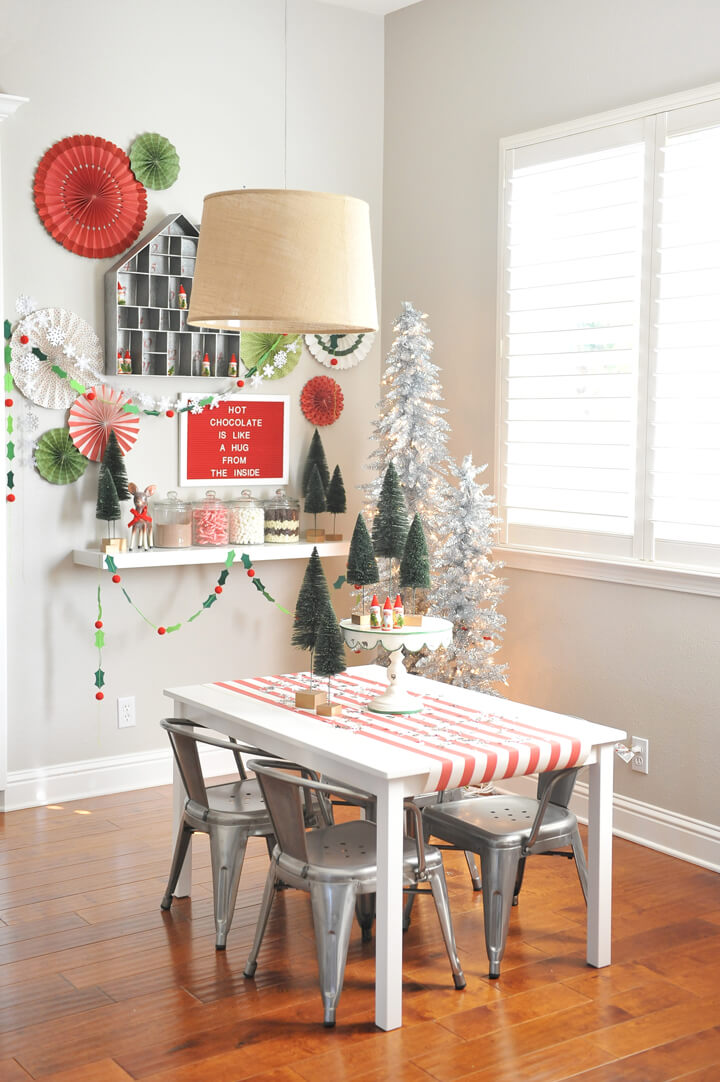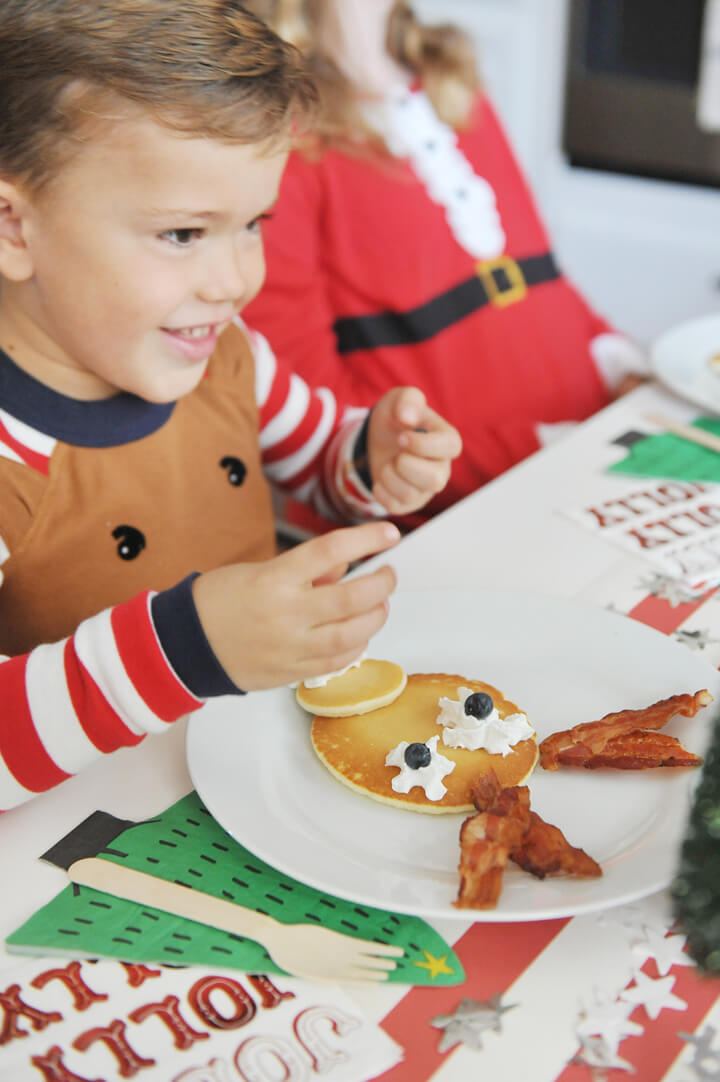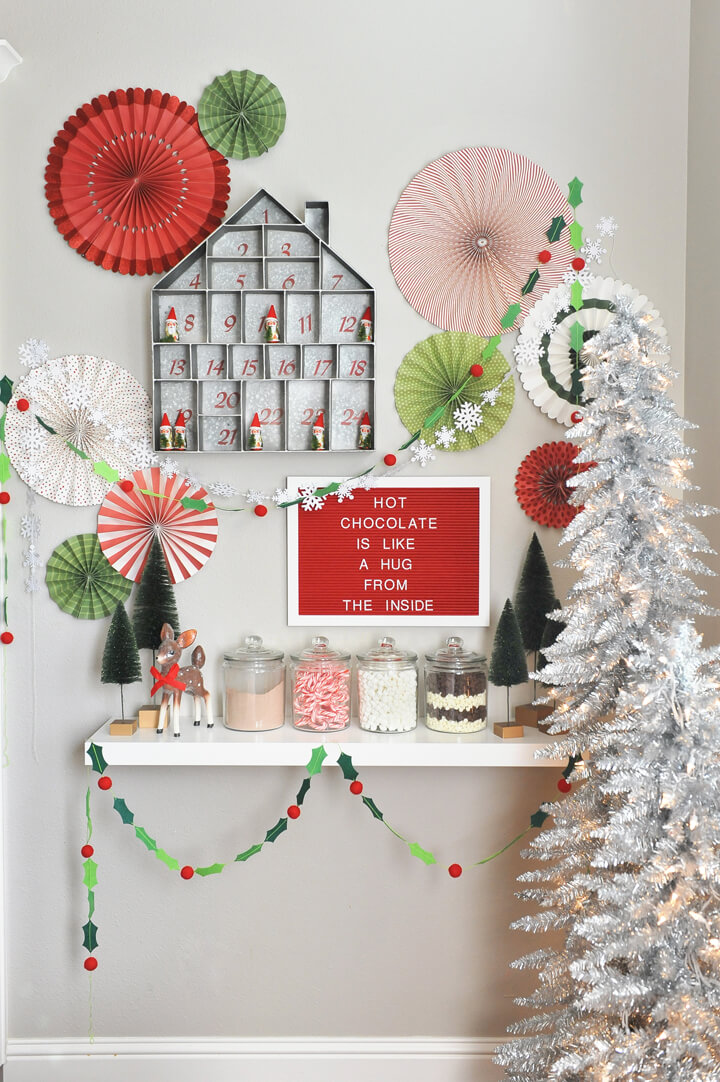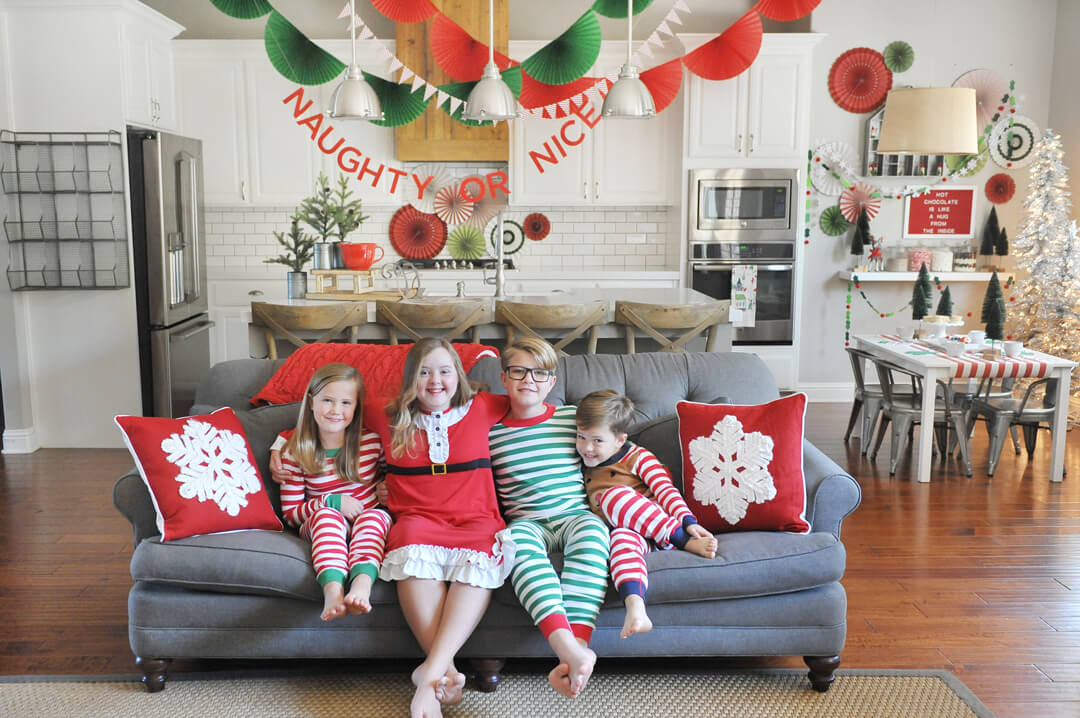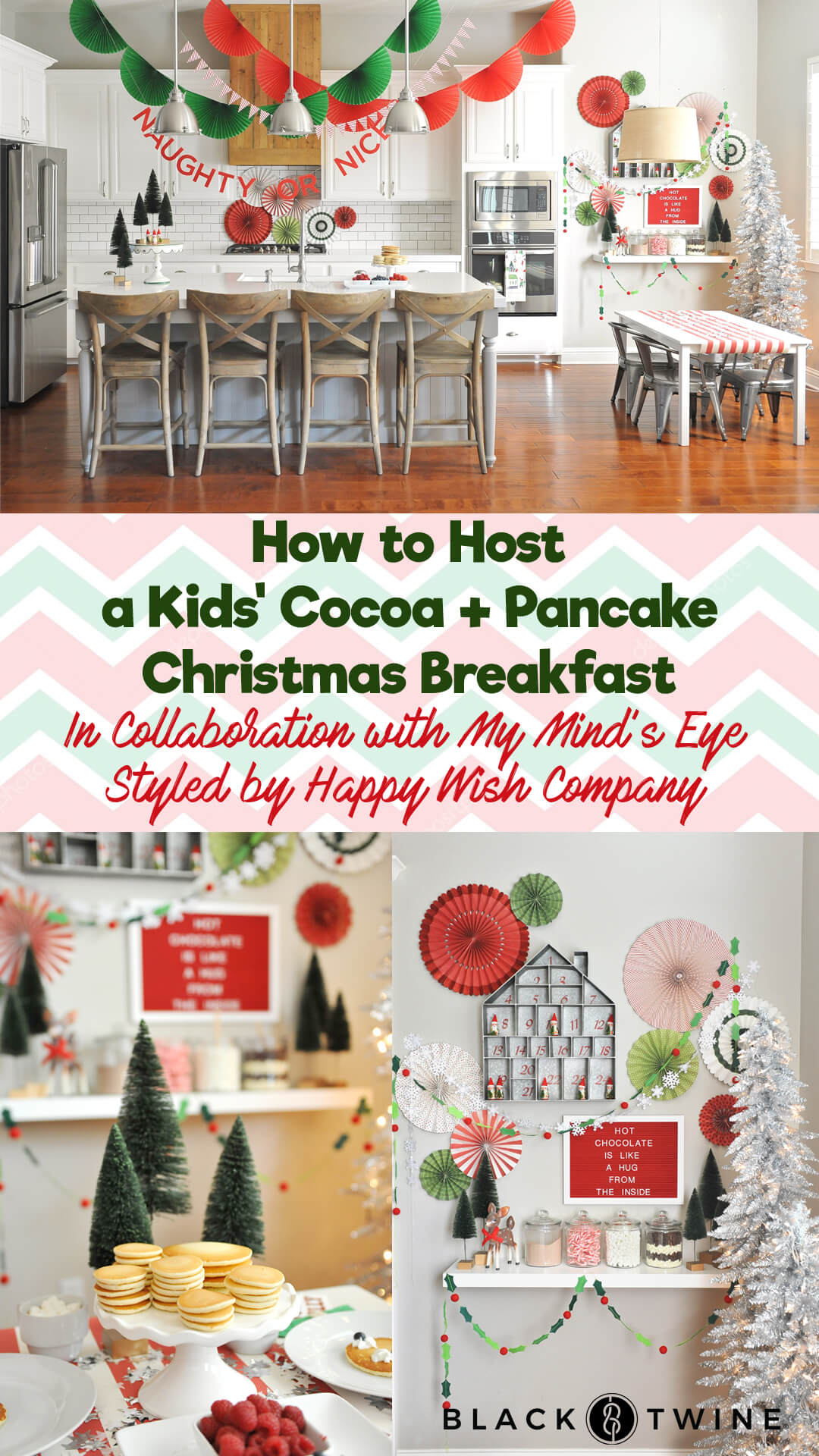 You're only 3 steps away from the perfect party.
Purchase
Review the blueprint and purchase the party items in a few easy steps.
Prep
Follow our easy ideas to wow your guests.
Assemble
Follow our timeline and party tips for seamless execution.
Buy your party items with a few simple clicks.
(prices and availability subject to change)
Additional Tip
Nothing goes better with Rudolph pancakes than a cup of hot cocoa! It's a recipe for instant joy and holiday cheer. We like to set up a hot cocoa bar and keep it up for family and friends to enjoy throughout the holiday season! Keep mugs on-hand nearby. Here's what you'll need to make your cocoa extra sweet.
Ingredients:
Hot cocoa mix
Mini candy canes
Mini marshmallows
Mixture of milk & white chocolate chips
Prepare perfect party food.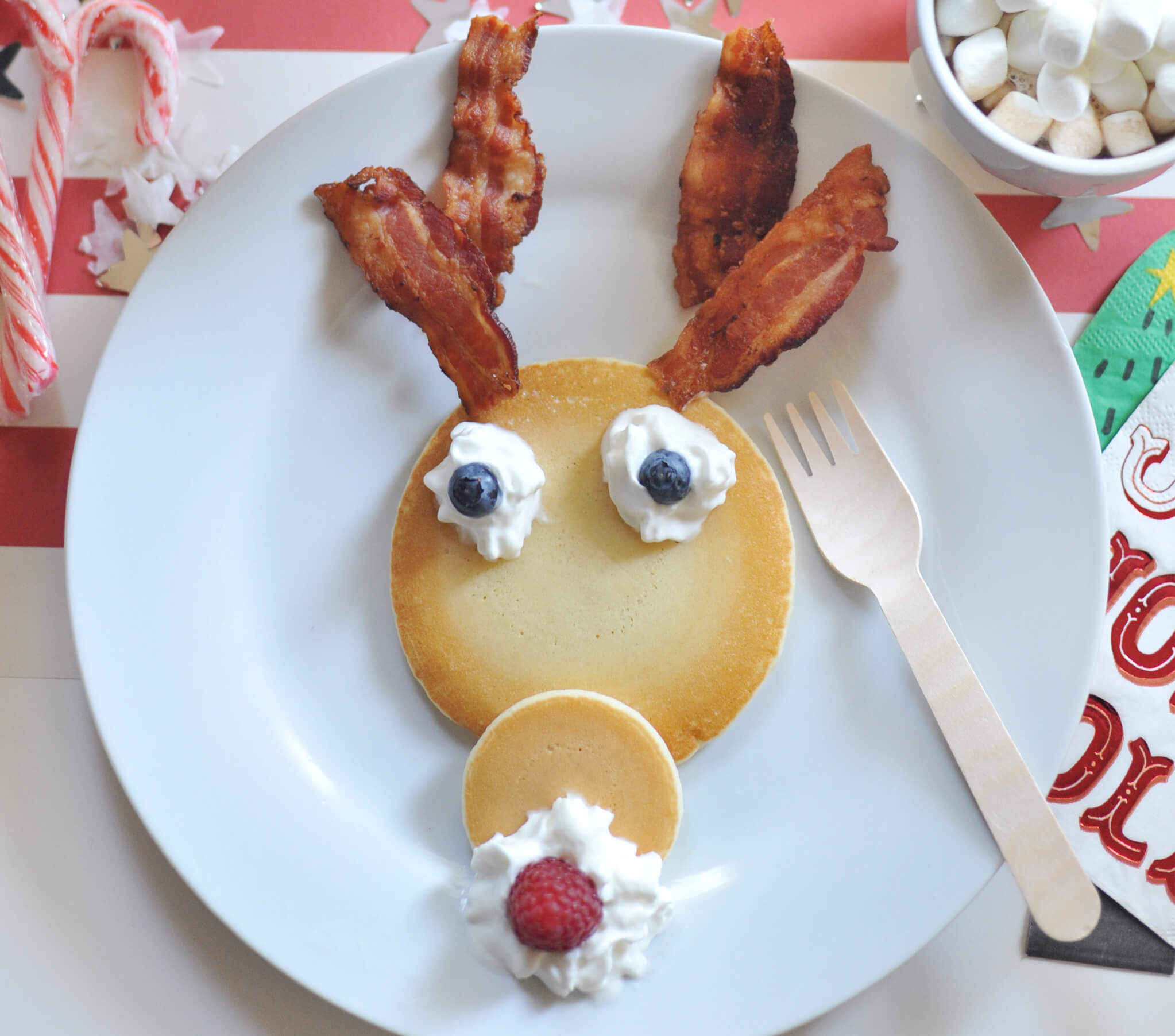 Ingredients
Pancakes using your favorite recipe
Strawberries, halved or raspberries (one per reindeer)
Blueberries (two per reindeer)
Bacon, cooked (two per reindeer)
Whipped cream
Directions
Using your favorite pancake recipe, make a batch of larger sized pancakes (for the face) and another batch of smaller sized pancakes (for the mouth/nose). Remember to make the pancakes ahead of time so they can cool before you decorate them!
Lay one larger pancake on a plate, and then place one of the smaller pancakes on top, toward the bottom of the larger one.
Let the kids add dollops of whipped cream for the eyes and the nose, then put the berries on top — blueberries for the eyes, and a strawberry or raspberry for the nose.
Pull it all together in just a few easy steps.
Timeline
4 Weeks Prior
Start decorating your house for the holidays! This is easy party prep because you're already making your home festive for the season.
3 Weeks Prior
This breakfast is fun if you just want to limit it to your own children, but if you're inviting guests, go ahead and send out an invitation so they can add it to their calendars before it fills up with other holiday activities. Online invitations are the way to go! And make sure you have guests come wearing their Christmas pajamas. If you are planning to order any decor or paper products online, now is the time to do it so you ensure they arrive in time.
2 Weeks Prior
Put the finishing touches on your holiday decor and make a grocery list for the food items you will need.
1 Week Prior
Confirm your guest list if you've sent an invitation. 
1 Day Prior
Go to the grocery store and purchase all of the food items. Set the kids table and add any decor that you want to use just for this special celebration. Also, make sure the hot cocoa bar is fully stocked!
Day Of
Make the pancakes ahead of time so they can cool before you decorate. Also cook the bacon and wash the berries. Turn on some Christmas music and enjoy the time spent with loved ones!
Estimated Budget
4-6 People

Decor: $200 – $300

Food & Beverage: $25 – $50

TOTAL: $225 – $350
Happy Wish Company shares its top tips for pulling off this event.
Tip 1
The great thing about the holidays is that your home is already decorated for the festivities. A sparkly tree instantly makes the space feel celebration-ready. The rest of the party decor can be kept fairly simple. We love using the traditional red, green and white color palette and layering lots of garlands and darling paper fans.
Tip 2
Set a special kids table just for them. To decorate it, we used a red striped paper table runner and bottle brush trees. Add plates, napkins and wooden utensils at each setting. We put the pancakes on a cake stand and set out all the ingredients needed to make the Rudolph pancakes.

Tip 3
Make a whole morning out of it by planning additional activities for the kids. Ideas could include writing letters to Santa or reading The Night Before Christmas. If you're inviting friends and really feeling the holiday spirit, you could have Santa make an appearance in person! Give each child a chance to sit on Santa's lap and share his or her wish list. Don't forget to take a picture and have Santa give the kids a candy cane or special treat