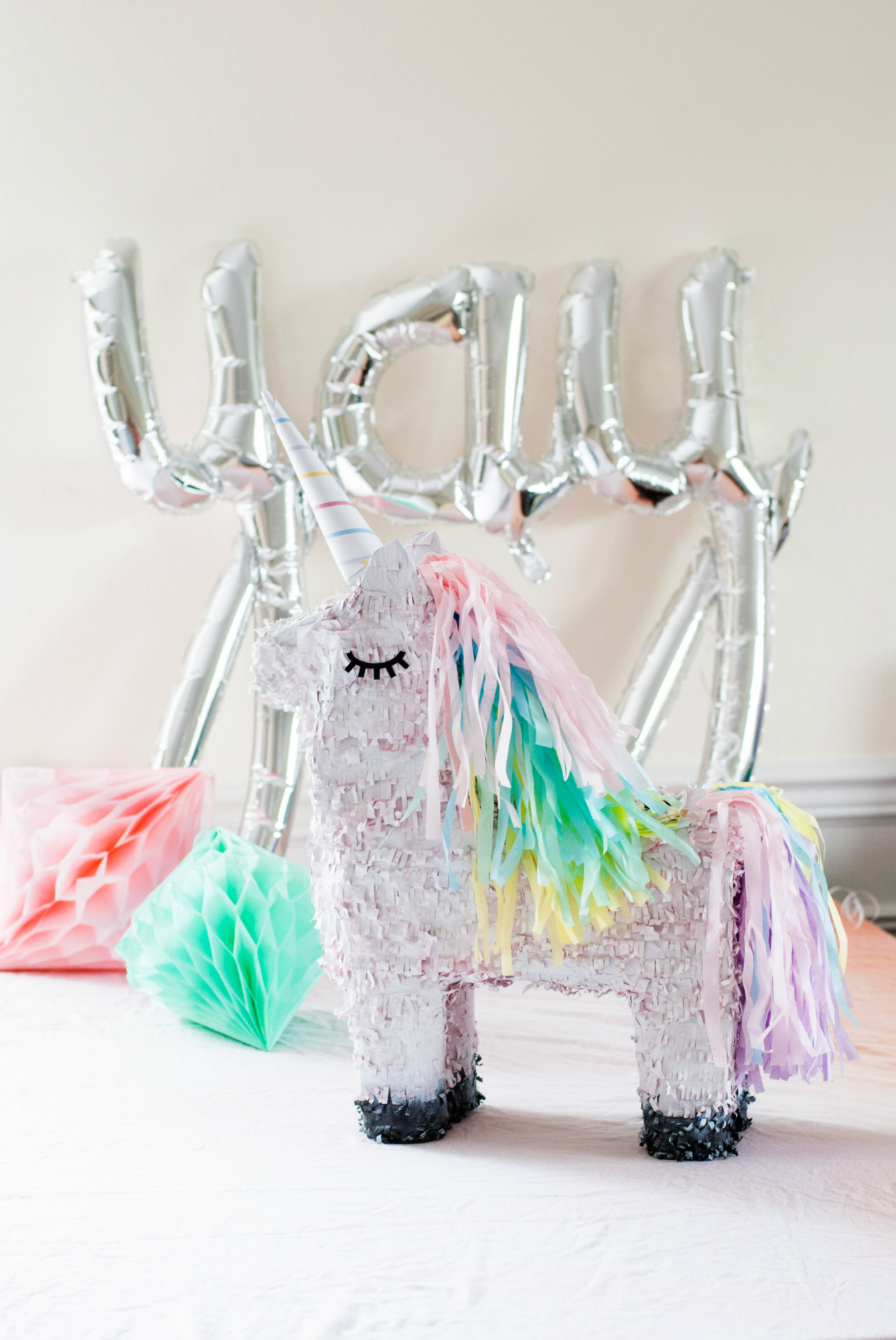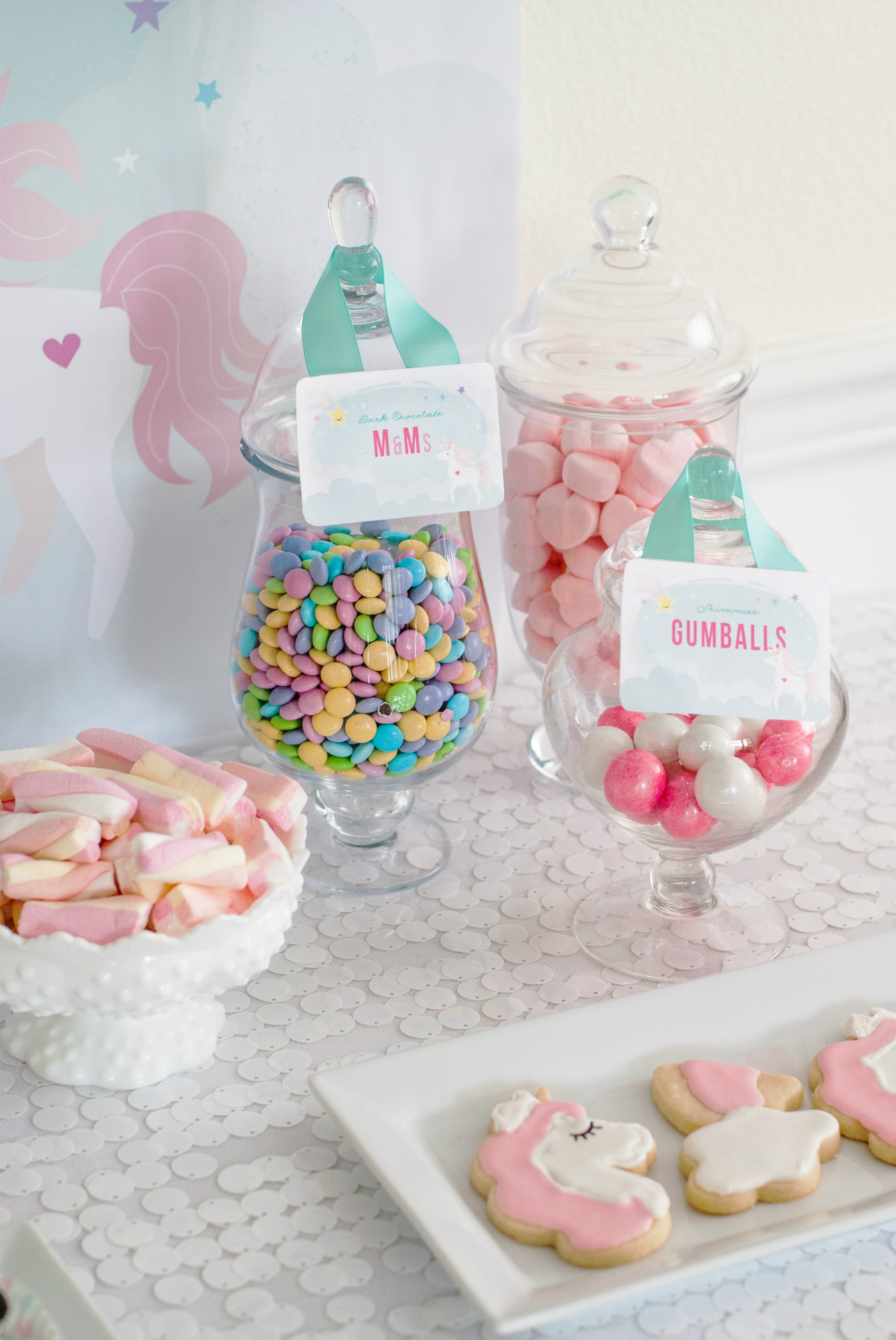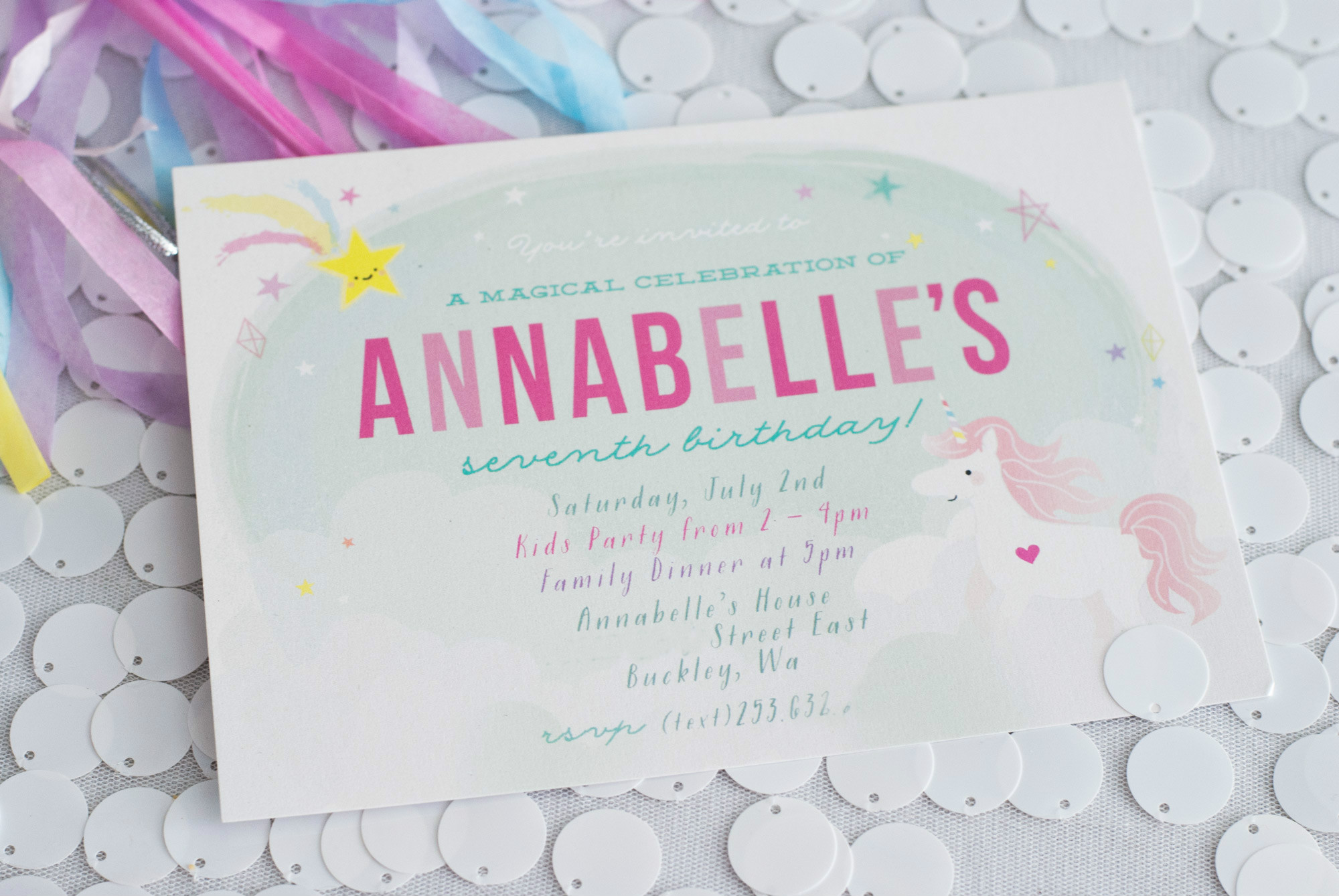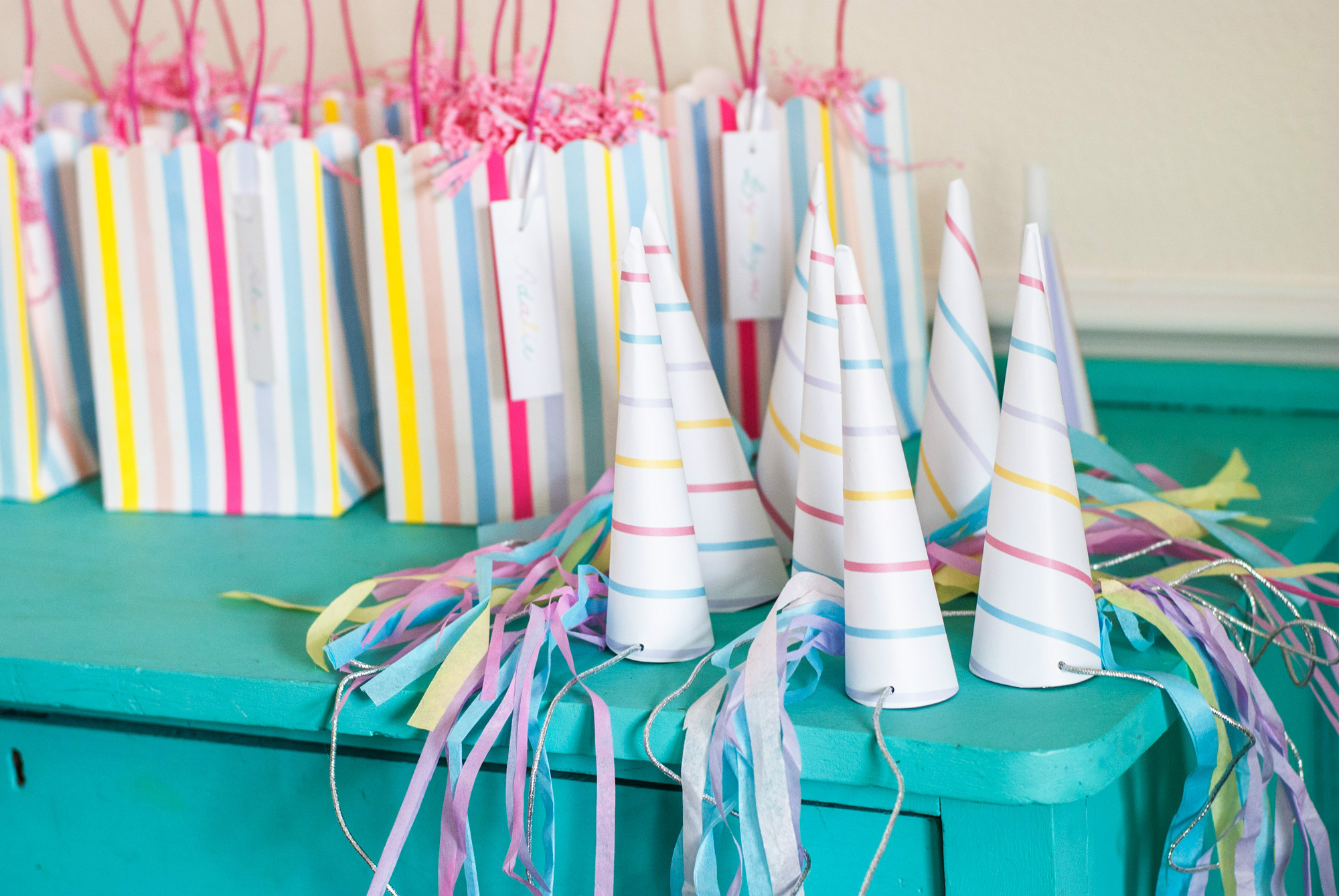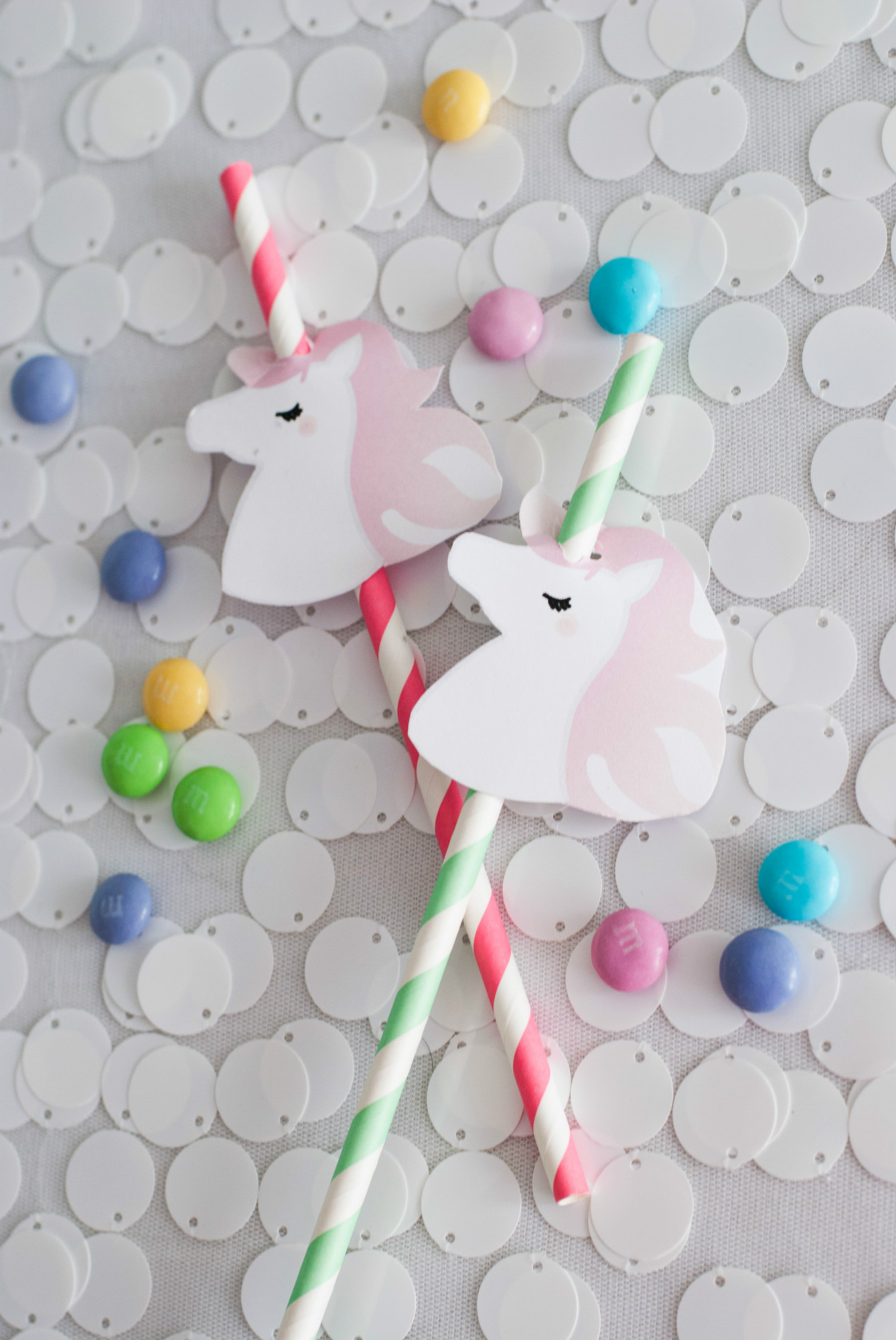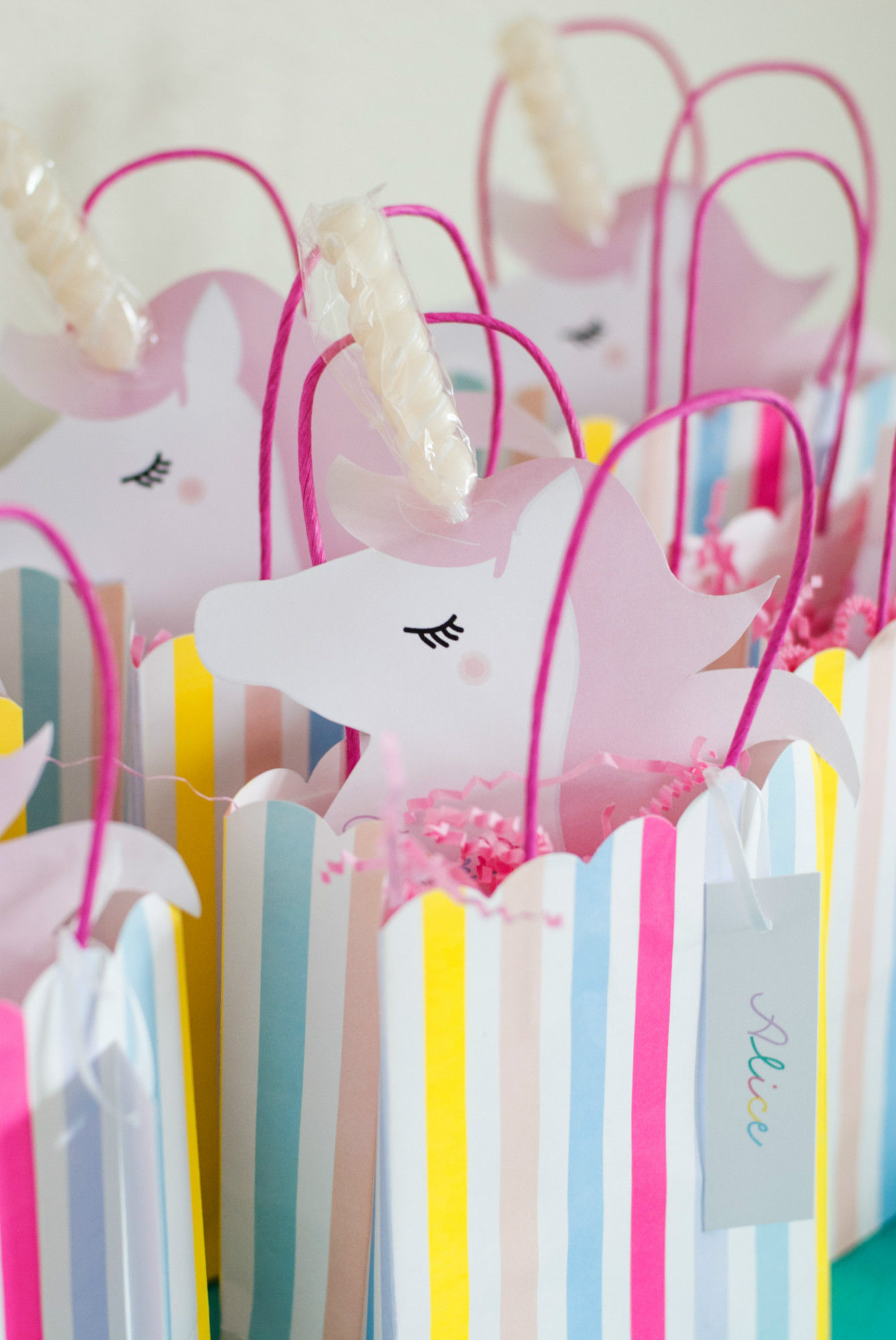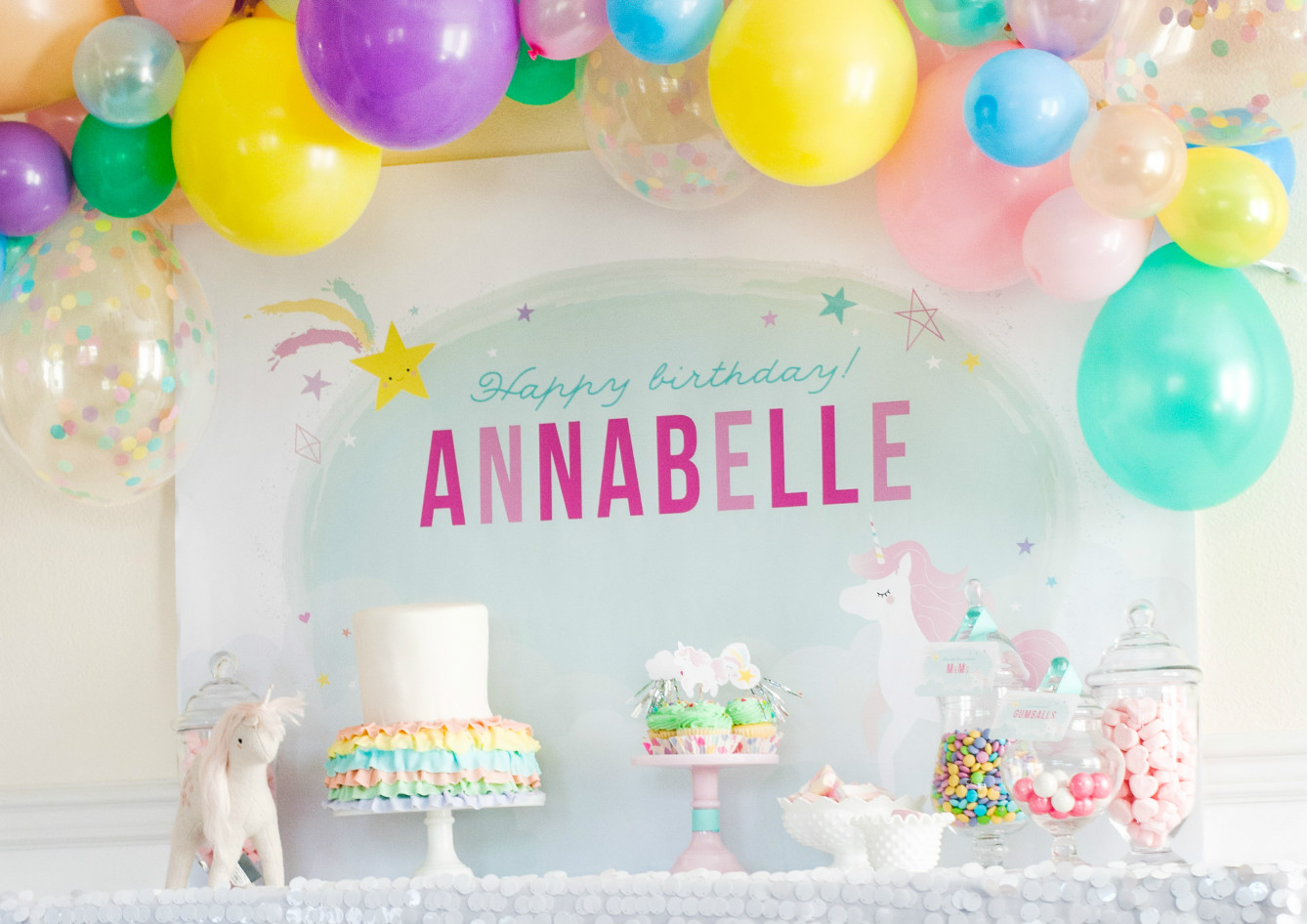 You're only 3 steps away from the perfect party.
Purchase
Review the blueprint and purchase the party items in a few easy steps.
Prep
Follow our simple instructions to wow your guests.
Assemble
Follow our step-by-step decor setup guide for seamless execution.
Buy your party items with a few simple clicks.
(prices and availability subject to change)
Additional Tips
If you have time, we recommend looking for good deals on cake stands, apothecary jars, and serving trays at stores like HomeGoods, Marshalls, Pier 1 Imports, Cost Plus World Market, and Target.
Other recommended favor bag treats: anything unicorn-themed such as lollipops, stickers, temporary tattoos. The favor bags are also perfect to collect candy and toys from the Unicorn Pinata when it breaks.
Prepare perfect DIY party fun!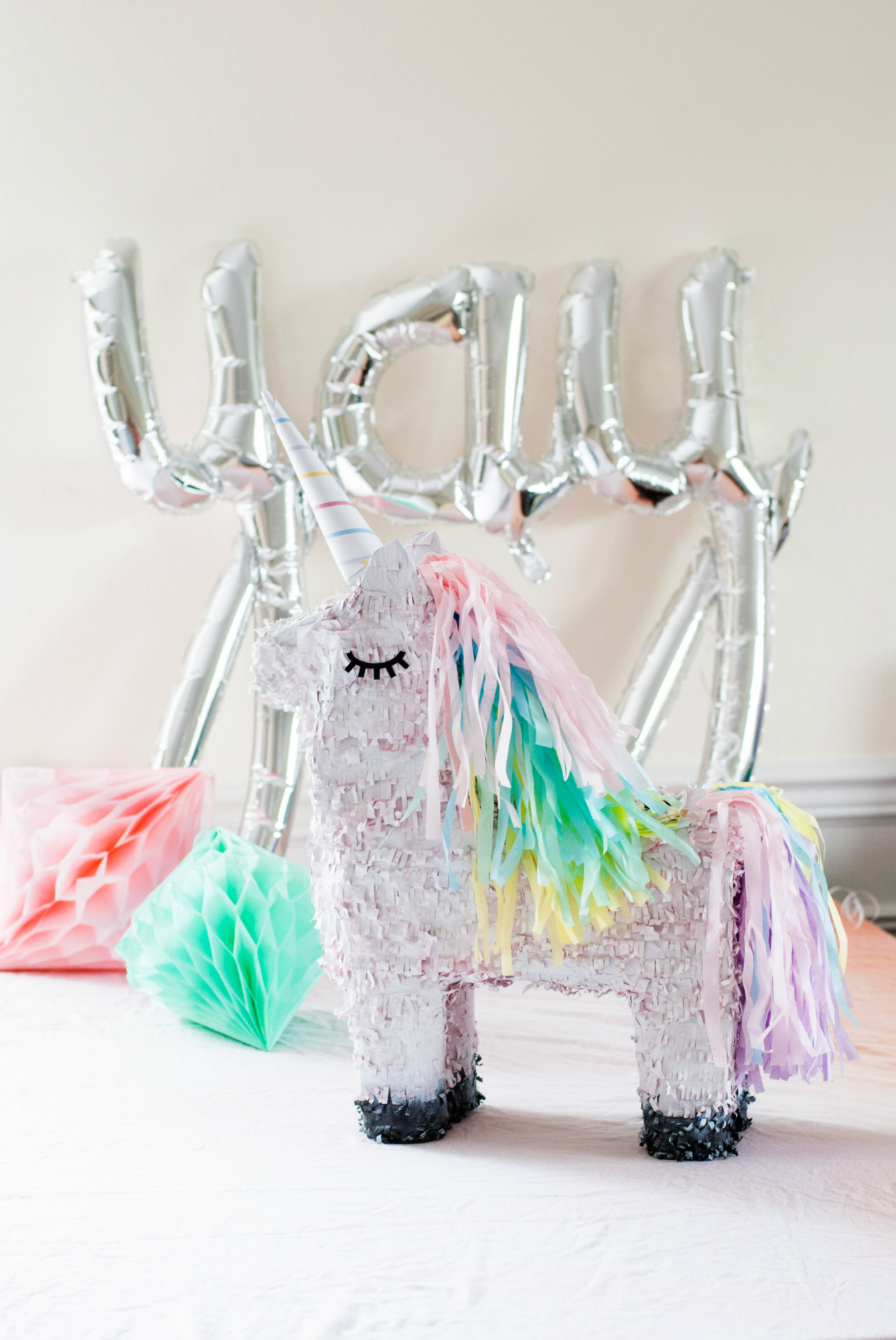 Directions
Remove existing hair and eyes from the piñata.
Spray paint the entire piñata white & allow it to dry.
Cut folded sheets of tissue paper for the mane and tail cutting with a fringe paper cutter. As an alternative, you can use an x-acto knife and ruler cutting every 1/4″, leaving around 2″ of room at the top fold uncut.
For the mane, first measure a 3″ piece from the long side of a piece of cardstock. Cut it out, fold it in half.  Trim paper to fit the Pinata's neck.
Glue fringed tissue paper to the outside of the cardstock on either side until you've create a full mane. Then glue the mane onto the neck of the piñata.
For the tail, cut out a 2" x 1" piece of cardstock. Glue the fringed tissue paper onto one side to create the tail. Then glue the tail down to the backend of the piñata.
For the unicorn horn, use the Itsy Belle Studio printable Unicorn Horn Hat file. Print, Cut and fold per instructions and then glue onto the unicorn head over the existing horn.
Print out Itsy Belle Studio unicorn eyes onto white paper, cut out the eyes and glue them onto each side of the piñata head.
Fill your piñata with unicorn candy & pastel treats!
Additional Tip
If you don't have the time to assemble the DIY Unicorn Piñata yourself, we recommend purchasing this Unicorn Piñata by LulaFlora. Please note that these piñatas are made-to-order by hand, so place your order as early as possible.
Pull it all together in just a few easy steps.
Timeline
3 weeks prior
Place order for party printables​ Order balloons​
1-2 weeks prior
Print out all the party printables​
Purchase items for the party favors​
Order cake, cupcakes, and cookies from local bakery
Make DIY piñata (optional) ​
1 day prior
Set up dessert table and balloon arch​ ​
Day of 
Make final adjustments to the dessert table (lay out food)​
Estimated Budget
10 People


Decor: $400 – $500

Food: $75 – $150

Beverage: $25 – $50

TOTAL: $500 – $700
Itsy Belle Studio shares its top tips for pulling off this event.

Tip 1
Personalizing printables: Open the PDF files for the printables in Adobe Acrobat and click on provided text boxes to add the birthday girl's name.

Tip 2
Printing the party backdrop: Get a quote for large format printing from your local print shop (such as Office Depot) to print the backdrops. 

Tip 3
Assembling favors: Use a 1/16th inch hole punch to punch the unicorn favor cards and slide the lollipop stick through the hole, securing with a piece of tape on the back.

Tip 4
DIY unicorn pinata: We purchased an inexpensive unicorn pinata from Amazon, striped it down, spray painted it white, and added our own tissue paper and embellishments to match our party's color scheme!