Somebunny to Love Baby Shower
Special Collaboration with Maman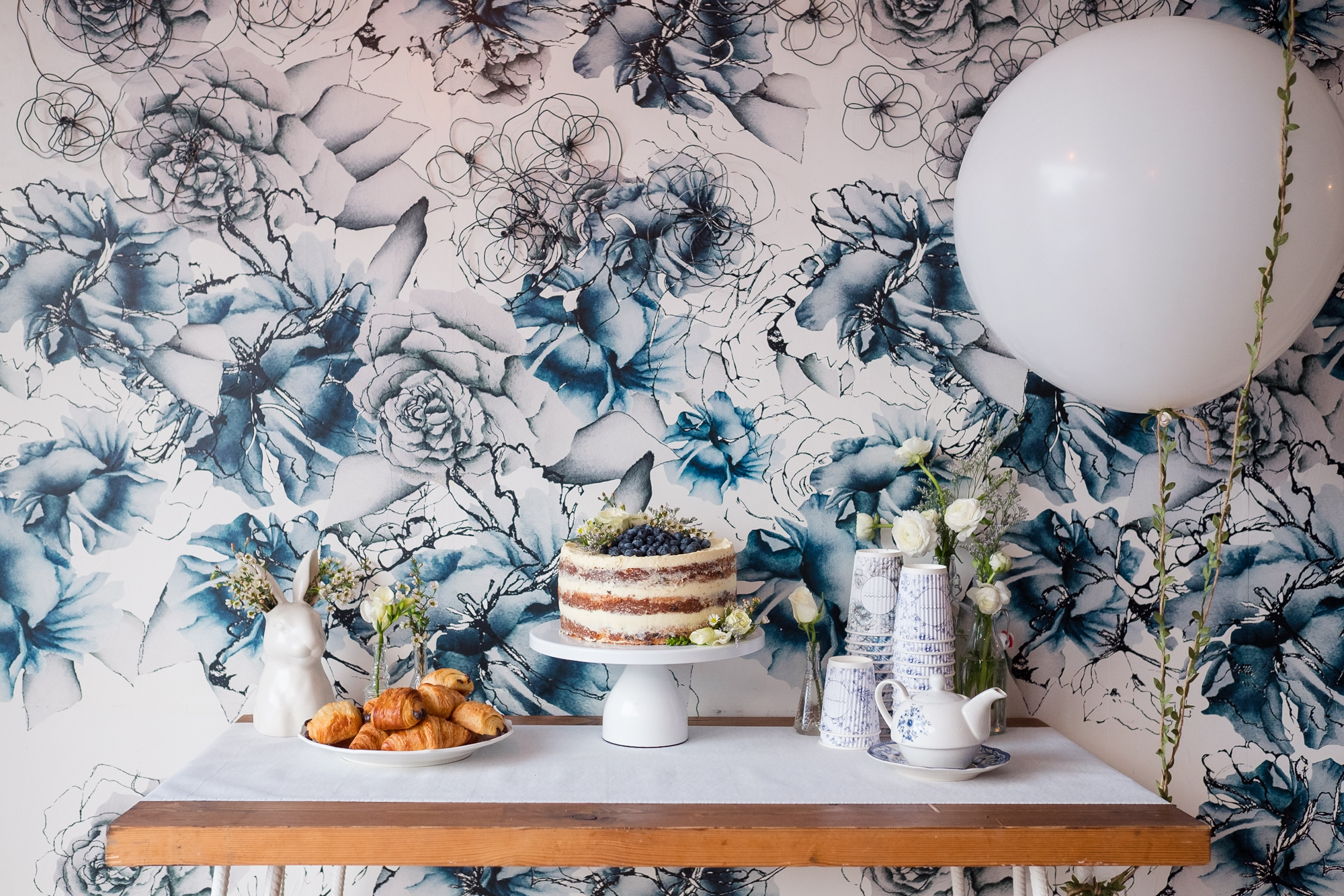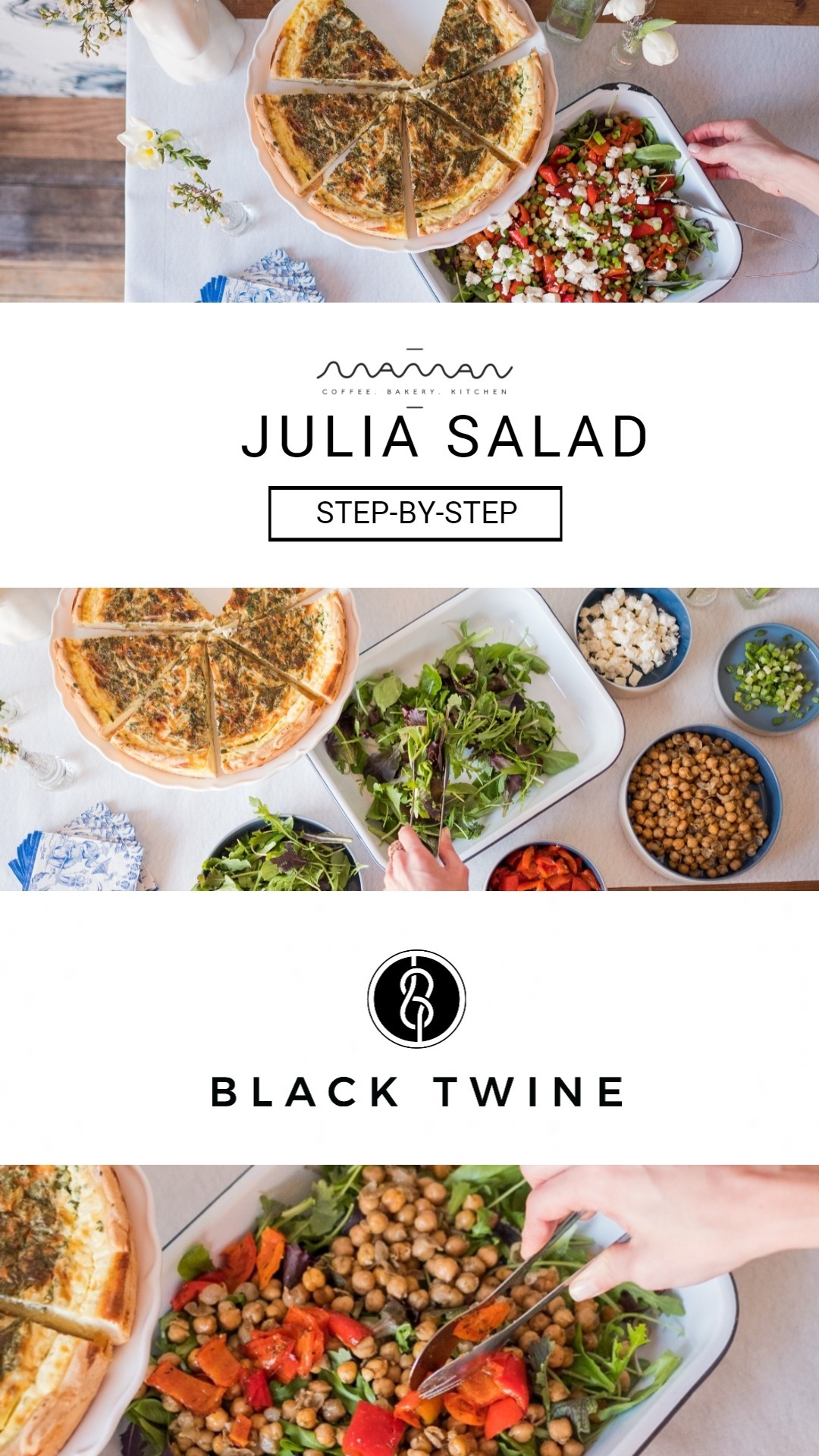 You're only 3 steps away from the perfect party.
Purchase
Review the blueprint and purchase the party items in a few easy steps.
Prep
Follow our easy ideas to wow your guests.
Assemble
Follow our timeline and party tips for seamless execution.
Buy your party items with a few simple clicks.
(prices and availability subject to change)
Prepare perfect party decor + party food.
Lavender Blueberry Champagne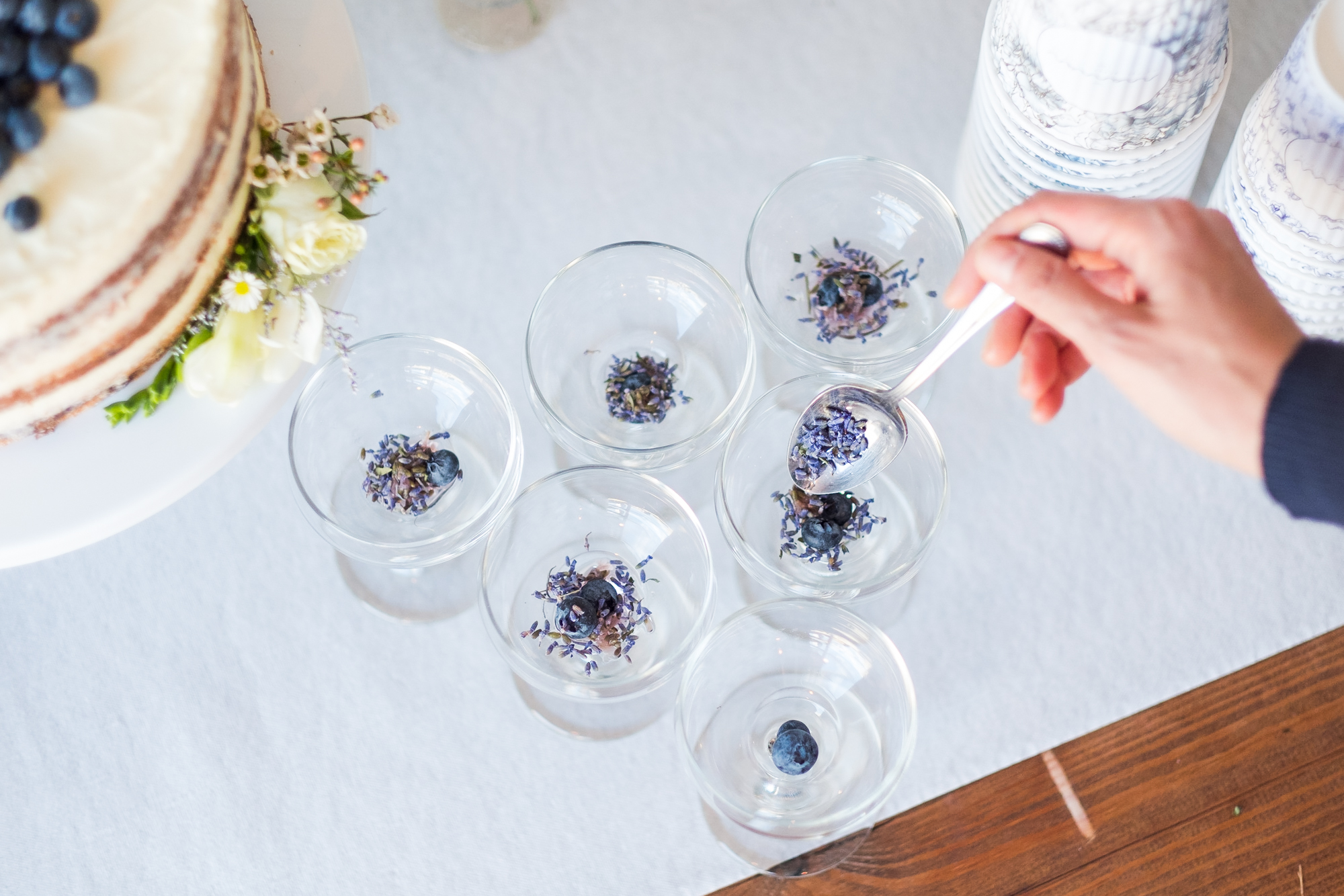 STEP 1
Place a half teaspoon of lavender buds and a couple fresh blueberries into each champagne flute or coupe glass.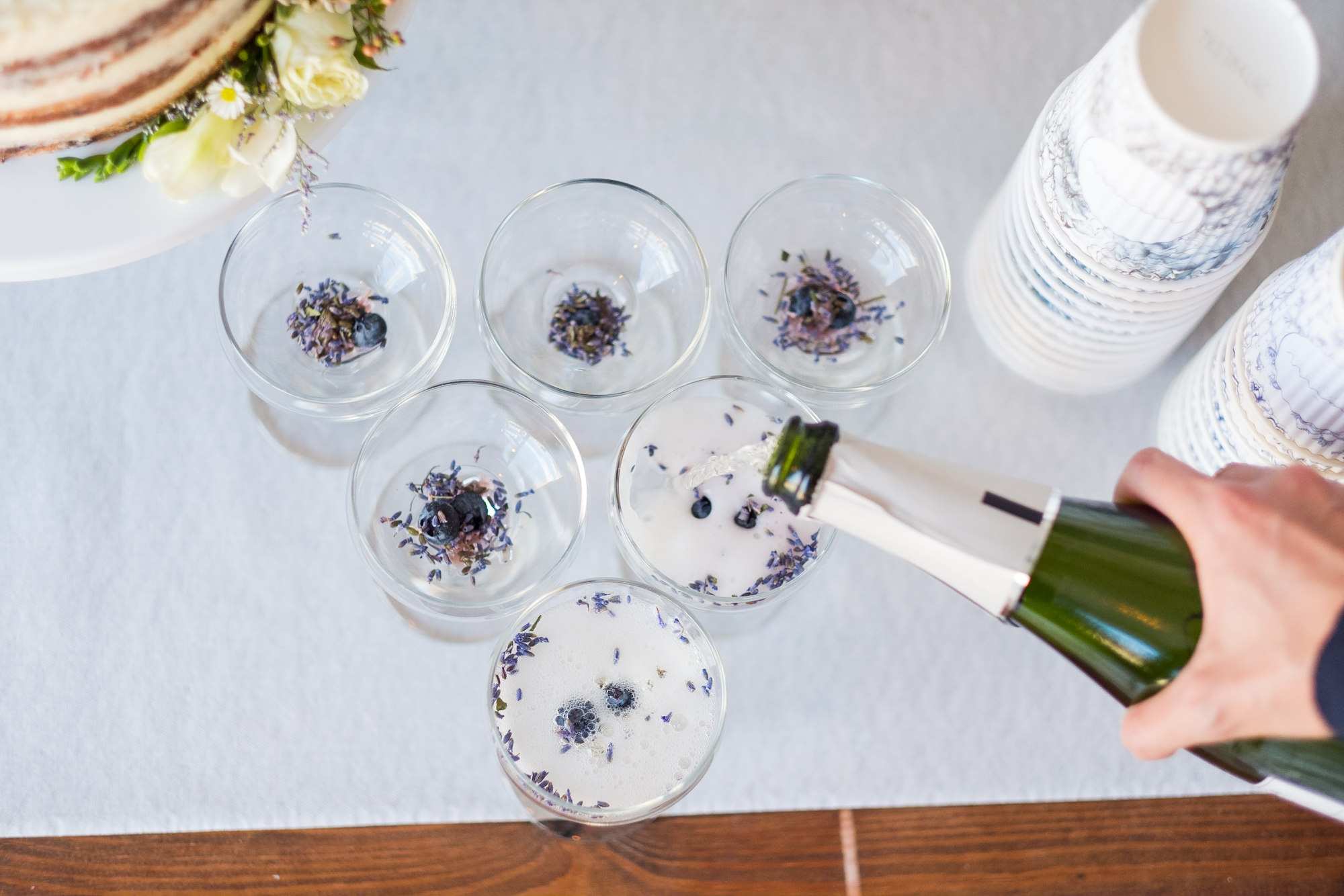 STEP 2
Pour champagne into flutes or coupe glasses and ENJOY!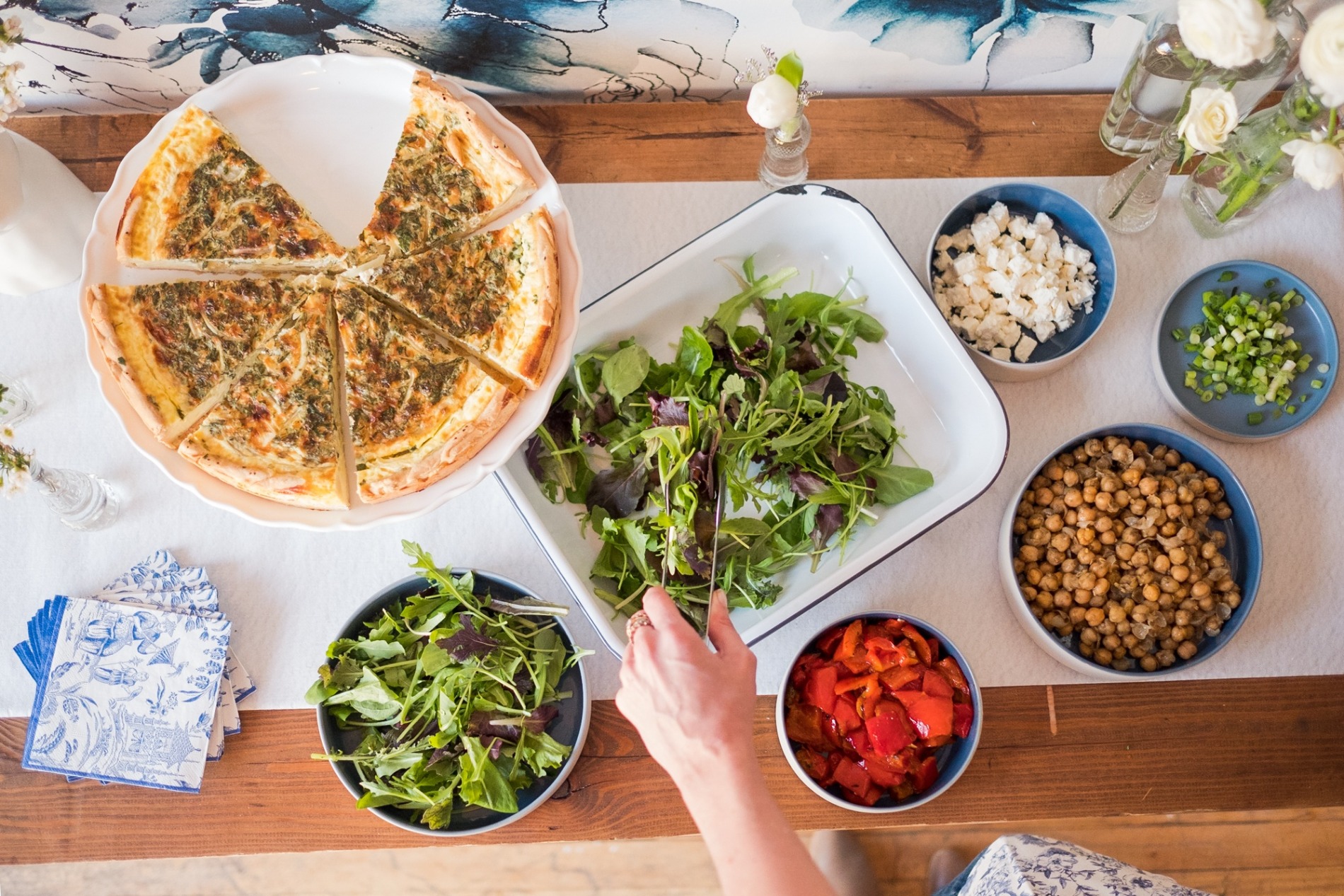 Ingredients
2-15 oz cans of chickpeas, drained
1 tbsp ground cumin
5 red bell peppers
1 cup feta
5 scallions
90 grams mesclun mix (or to your liking)
STEP 1
Drain both cans of chickpeas and rinse well. Let drip dry in your strainer while you chop the red bell peppers into square pieces. Toss these with olive oil and a sprinkle of salt and pepper. Roast at 350 for 7-10 minutes, until soft. Set aside to let cool completely. In a large bowl, toss chickpeas with cumin and a little olive oil.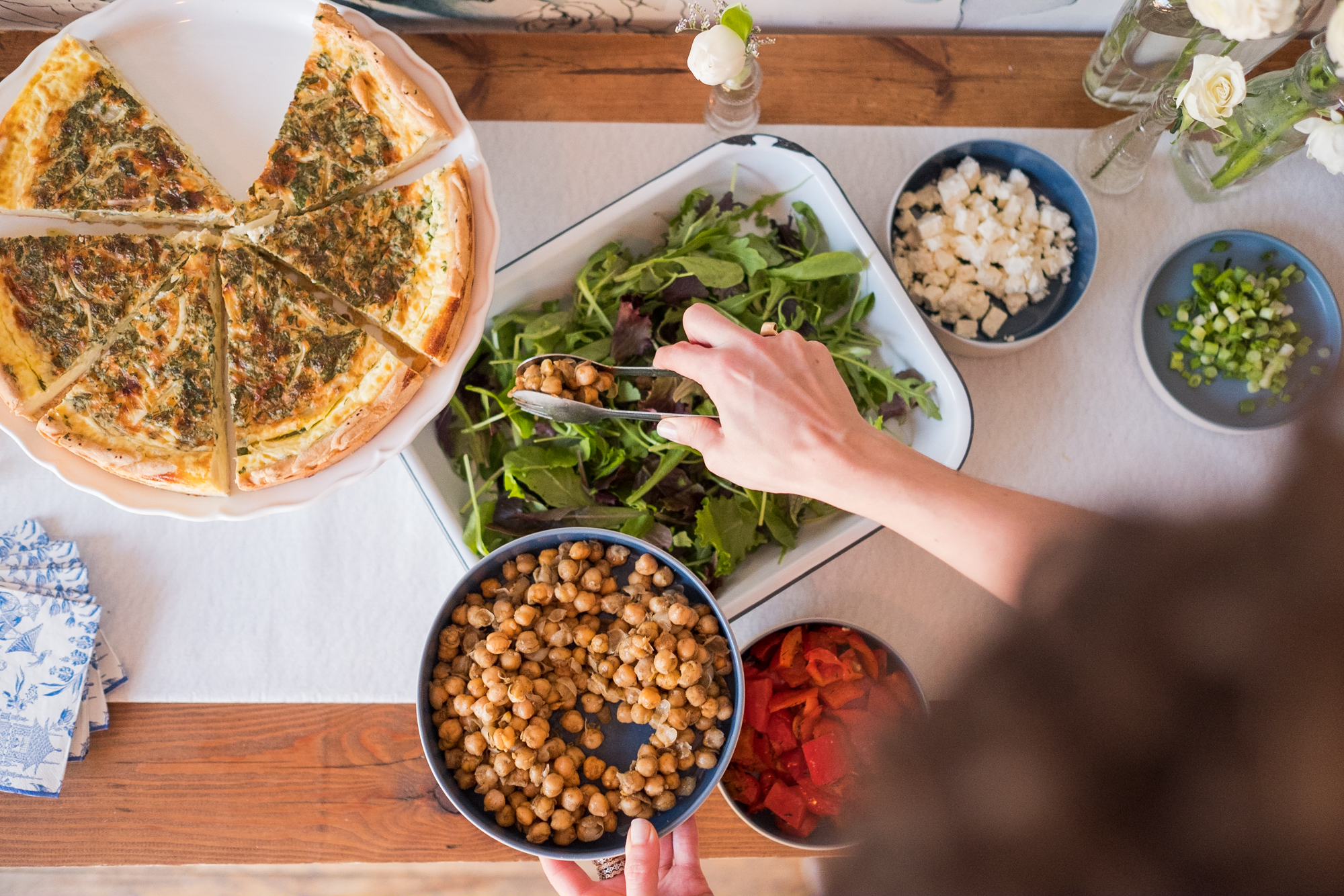 STEP 2
Slice scallions thinly on a bias and throw into your bowl along with the mesclun mix.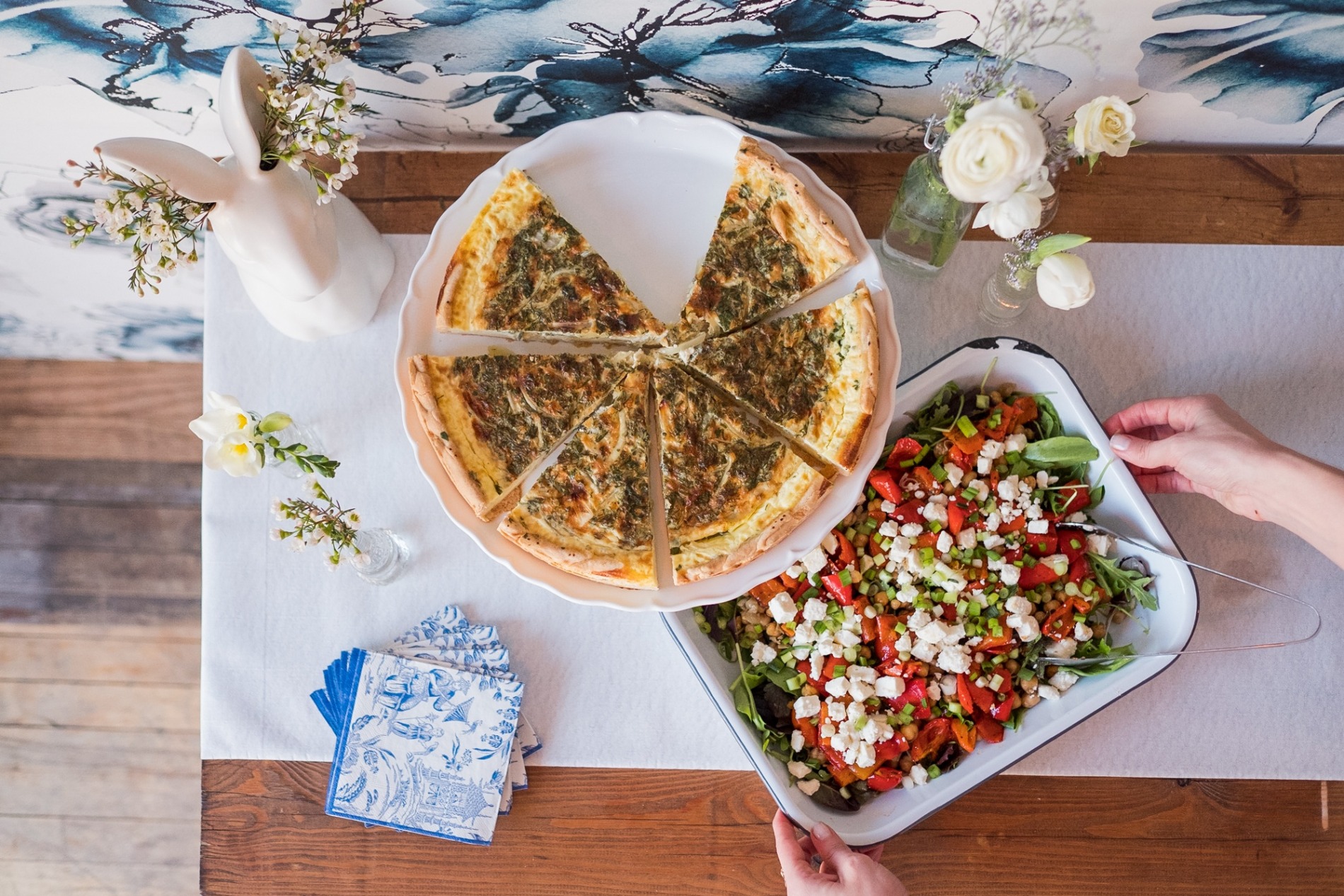 STEP 3
Crumble your feta into the bowl as well, and finally add in your cooled roasted red peppers. Taste and add in a drizzle of olive oil and salt if desired.
Toss lightly to combine. Enjoy!
Keeps in an airtight container in the fridge for 2 days.
A store-bought or homemade quiche is a wonderful main dish for this party!
Pull it all together in just a few easy steps.
Timeline
3 Weeks Prior
Purchase party decor, tableware and gifting online, accounting for shipping time
2 Weeks Prior
Order cake from local bakery
1 Day Prior
Buy any other food and beverages for the party
Purchase fresh florals
Pre-set as much of the decor for dessert table and wall backdrop as possible
Day Of
Pick up desserts from bakery
Prep salad and other food
Finalize last minute details to the party set-up
Set out food and beverage about 30-45 minutes before the event starts
Estimated Budget
10 People

Decor: $300 – $400

Food: $100

Beverage: $25 – $50

TOTAL: $425 – $550
Maman shares its top tips for pulling off this event.

Tip 1
We nailed the Oh Baby sign to a distressed wood shelf and then added some florals (roses, ranunculus, tulips and baby's breath) to create this romantic look.

Tip 3
The large white balloons require a good amount of helium so please factor this into your budget.

Tip 2
In addition to the eucalyptus garlands, we added fresh florals to the rabbit vases, which includes roses, ranunculus, carnations, baby's breath and tulips.