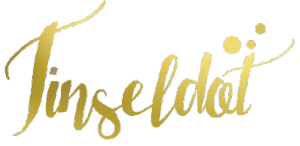 Mod Color Party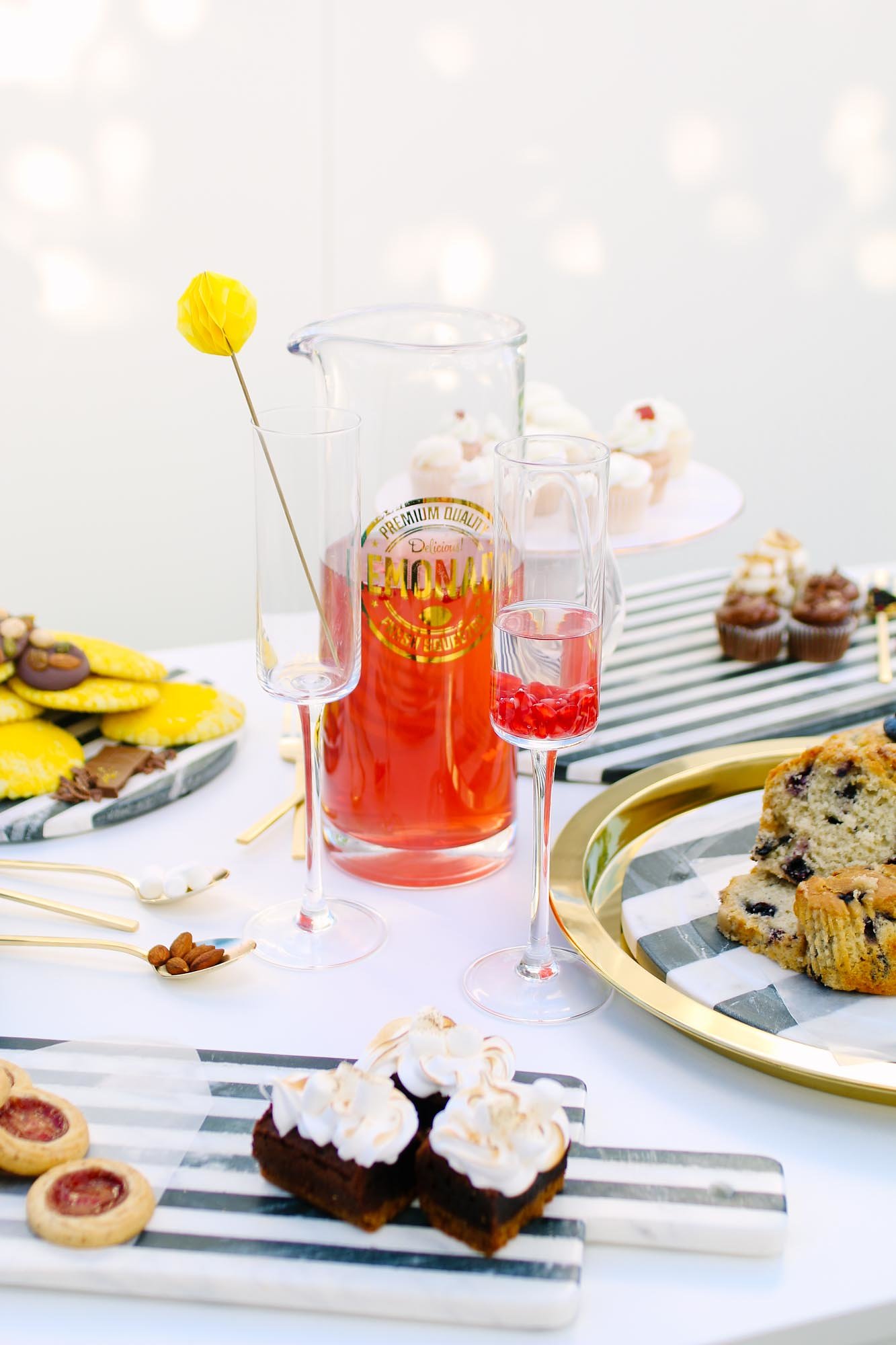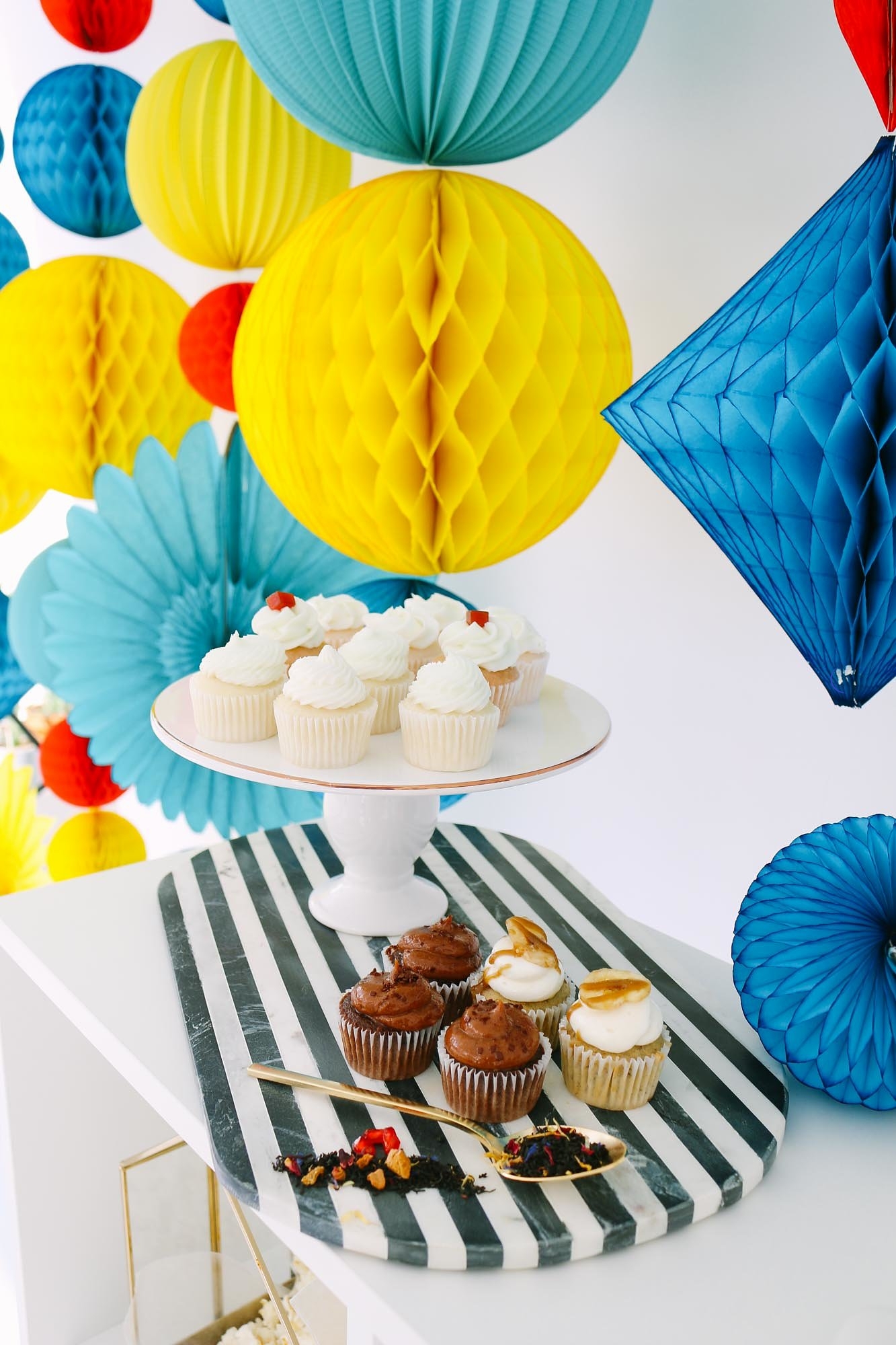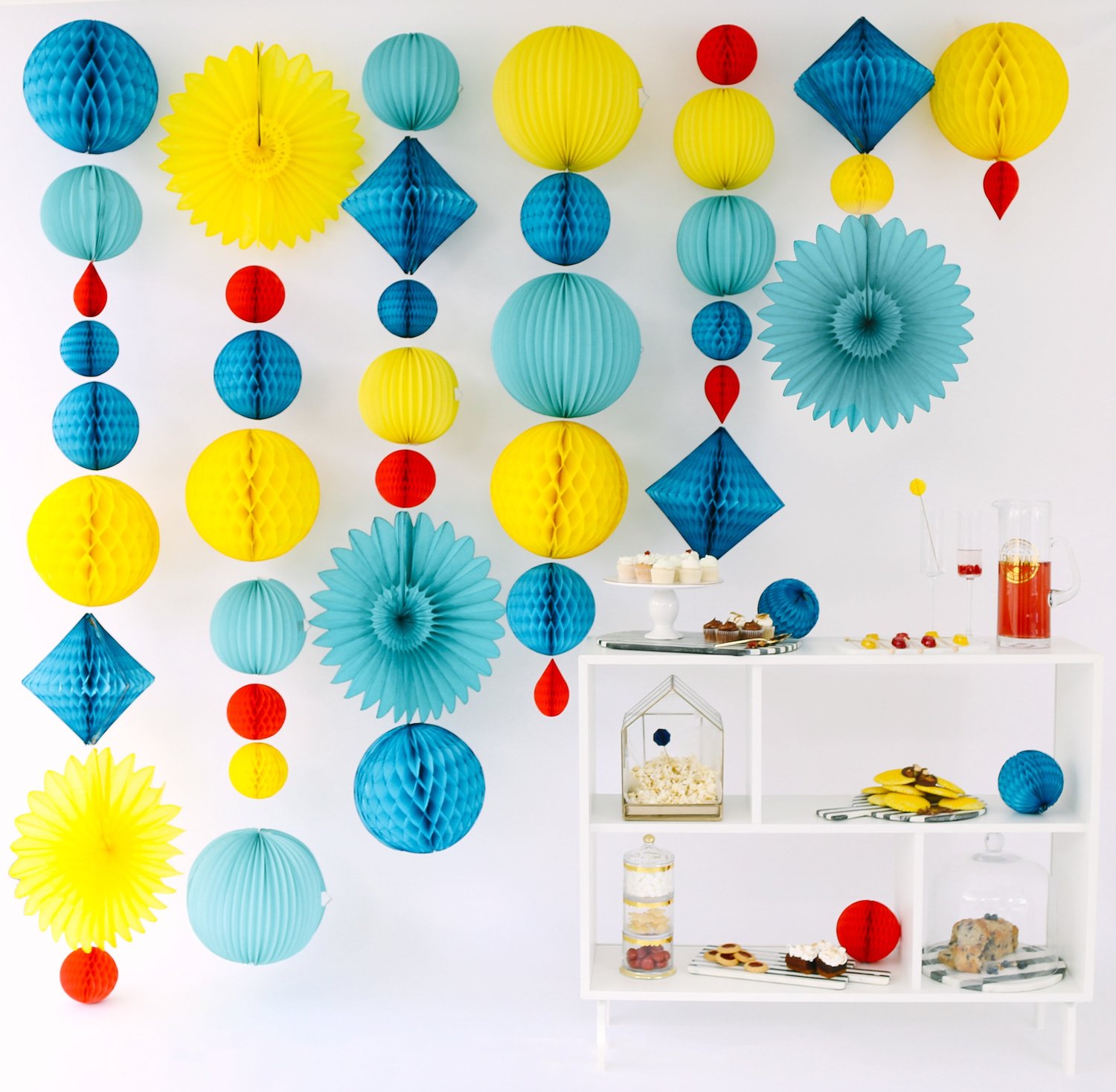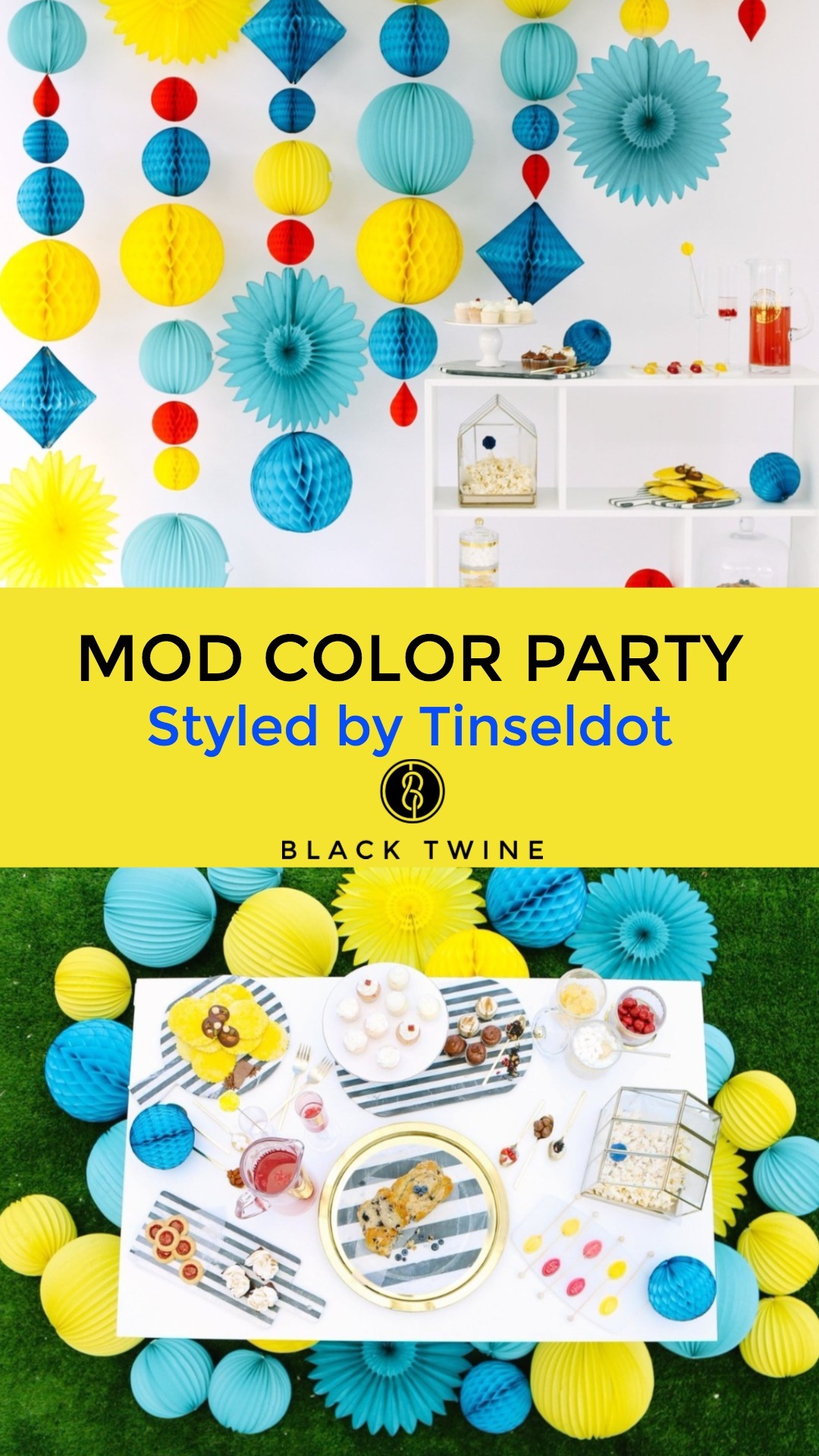 You're only 3 steps away from the perfect party.
Purchase
Review the blueprint and purchase the party items in a few easy steps.
Prep
Follow our easy ideas to wow your guests.
Assemble
Follow our timeline and party tips for seamless execution.
Buy your party items with a few simple clicks.
(prices and availability subject to change)
Additional Tip
Please refer to the Prep Section below for instructions on how to assemble your own DIY Lantern Backdrop.
Additional Tip
Recommended Menu: cupcakes, popcorn, pound cake, brownies, candy (lollipops, ginger candy, and spiced candy almonds), gourmet chocolates, and raspberry lemonade with prosecco
Prepare perfect party decor + party food.
DIY Paper Lantern Strings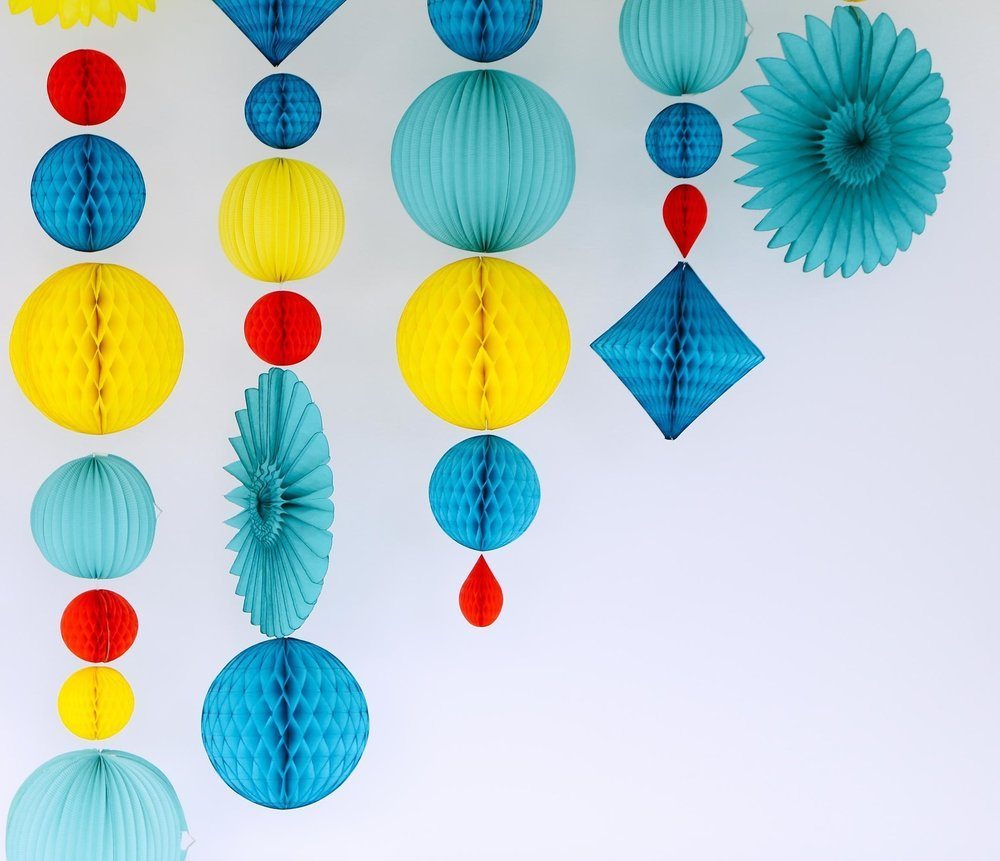 Materials
Paper fans
Paper honeycombs
Paper accordions
Nylon string
Command hooks
Directions
Assemble and arrange paper accordions,  fans and honeycombs in the desired order.
Cut 7 nylon strings (ranging between 2 feet and 6 feet in length)
Lay nylon strings next to your paper goods, leave at least 12" of free space at the top of the string to secure it to the command hooks later on.
At this point begin to open the fans, honeycombs and lanterns from top to bottom making sure you place the nylon string along the inside center of the lantern placing a double sided tape to secure it, then close the lantern to form its shape.
Repeat process until you have finish all 7 lantern strings.
Install command hooks in a row on the ceiling 12" apart.
Tie each nylon string to the command hooks.
Pull it all together in just a few easy steps.
Timeline
3 Weeks Prior
Purchase party decor items online
2 Weeks Prior
Order any desserts that you are not making (cookies, cake, cupcakes)
1 Week Prior
Purchase groceries (beverages and non-perishable food) for the party
2 Days Prior
Assemble paper lantern backdrop so that it is ready to hand the day of the party
Day Of
Pick up the dessert you pre-ordered
Hang the paper lantern backdrop and set up party decor
Set out the food & beverage on the food table about 30-45 minutes before the party starts
Estimated Budget
10 People

Decor: $350 – $400

Food & Beverage: $150 – $250

TOTAL: $500 – $650
Tinseldot shares its top tips for pulling off this event.

Tip 1
Use this blueprint as party inspiration, but feel free to choose any colors that you like for the paper lantern backdrop.

Tip 2
Add dessert and other treats to the food table about 30-45 minutes before the party starts in order to keep the food as fresh as possible.

Tip 3
For adult parties, we love featuring a signature cocktail for everyone to enjoy!

Tip 4
If your budget allows, we recommend investing in serving ware that you can use over and over.