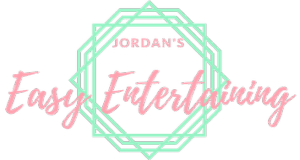 Peter Rabbit Party
Styled by Jordan's Easy Entertaining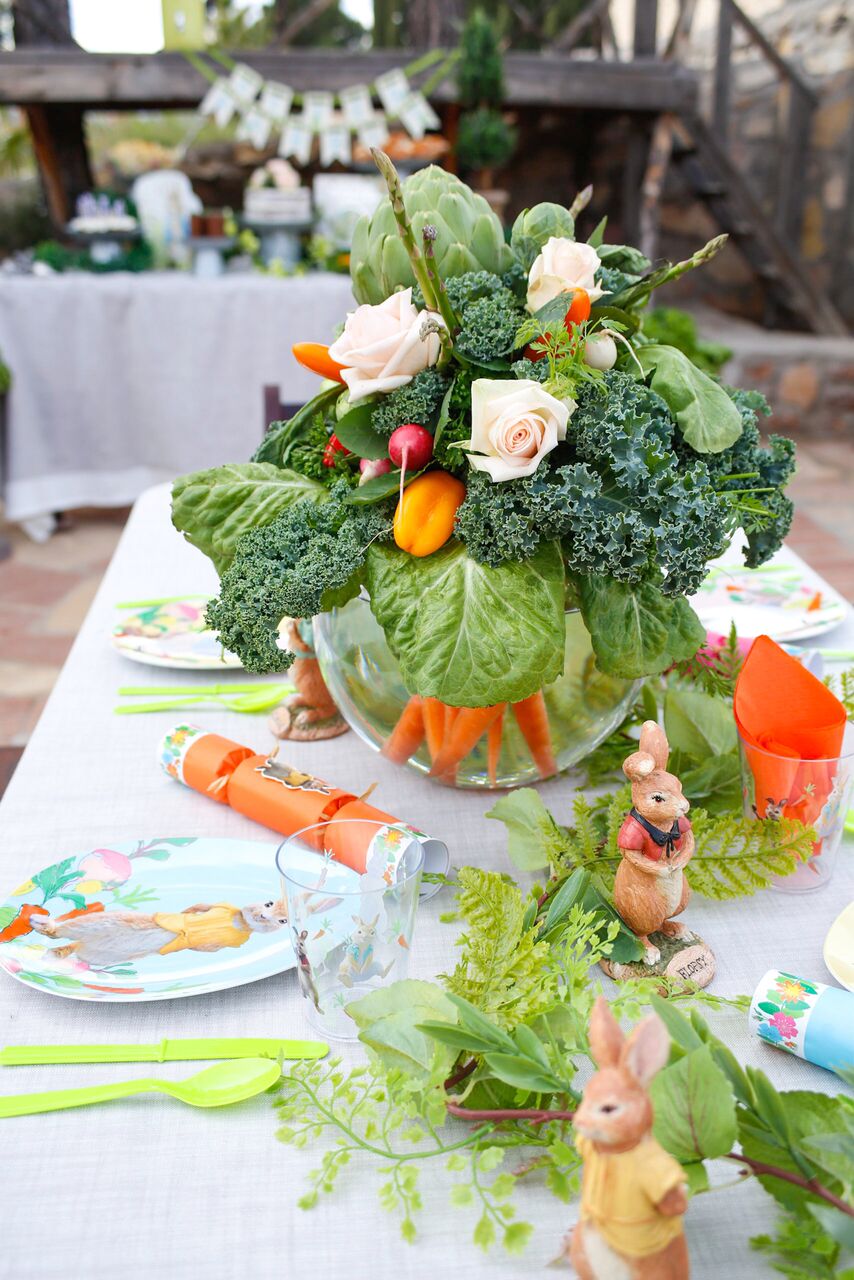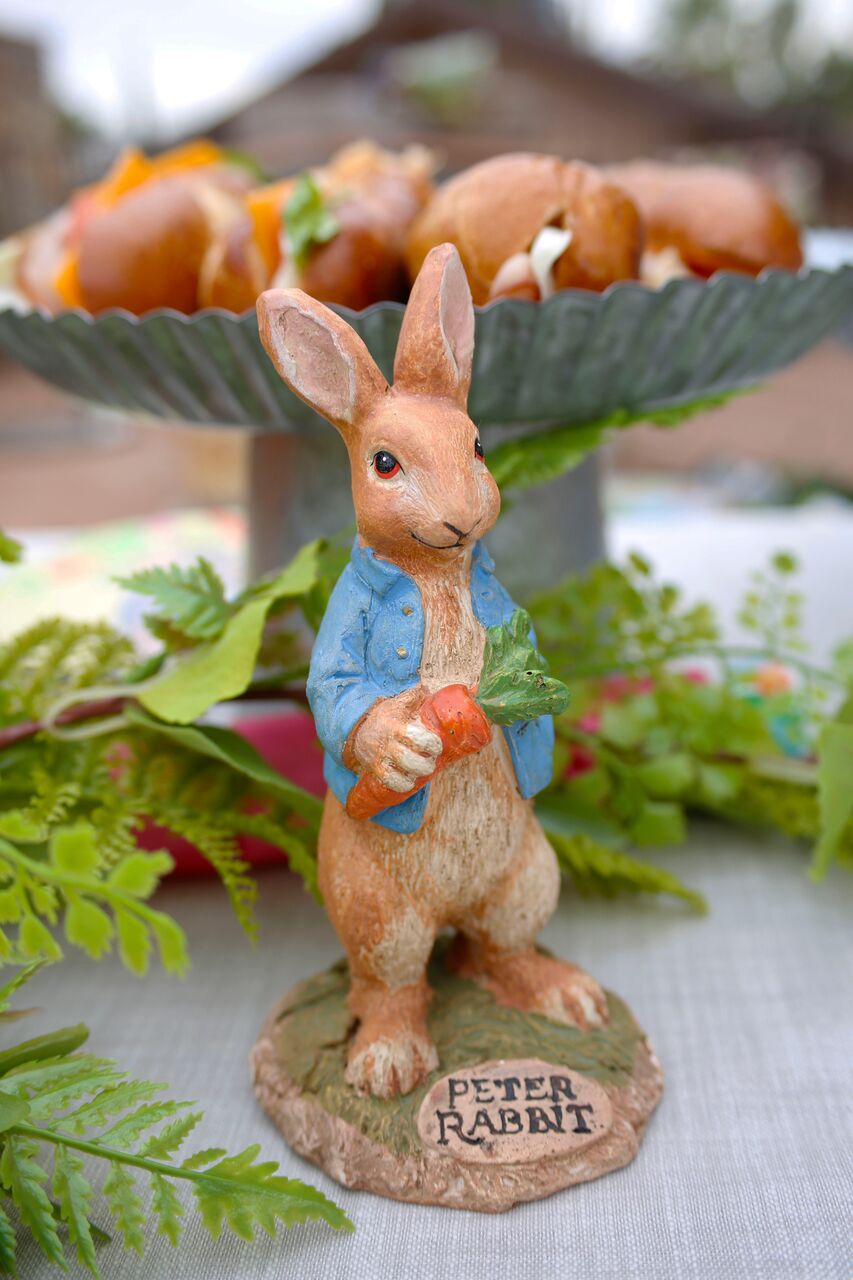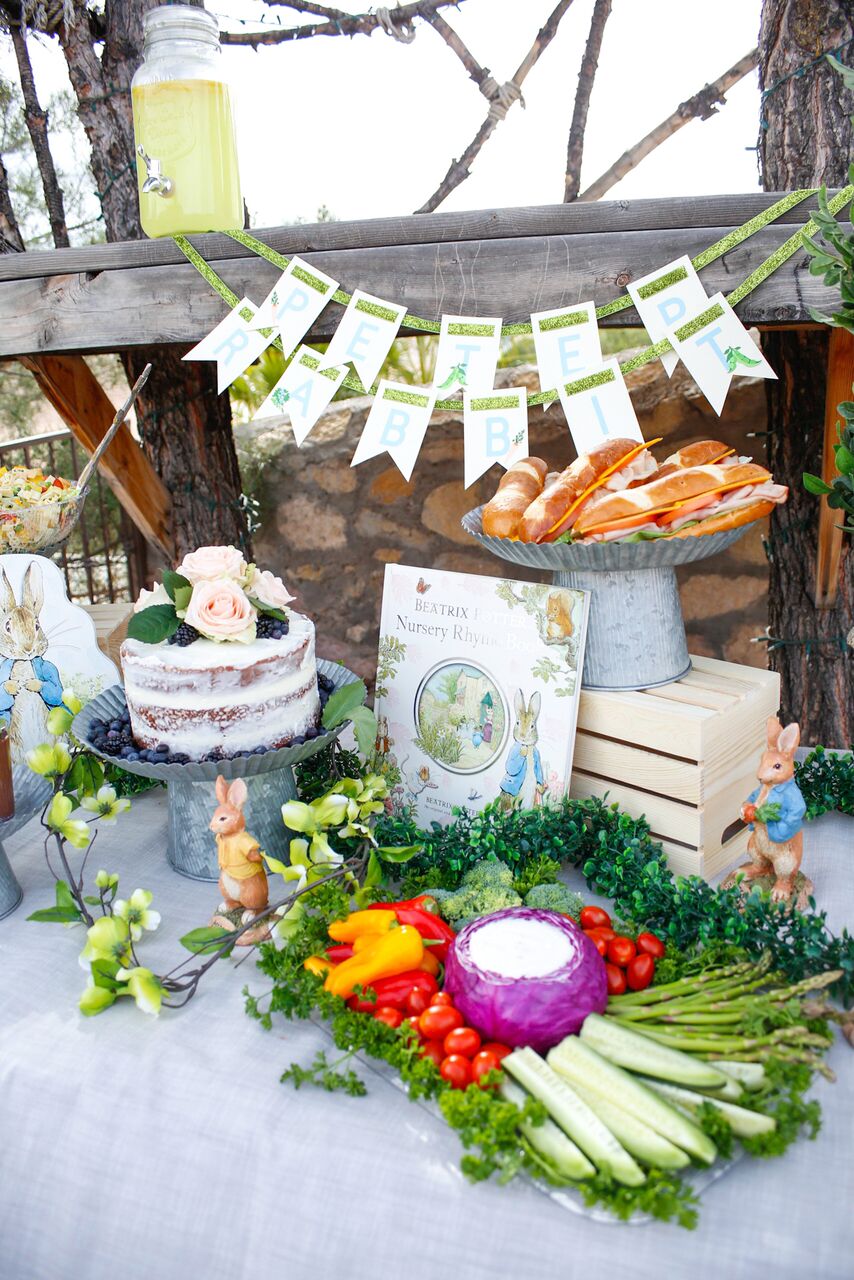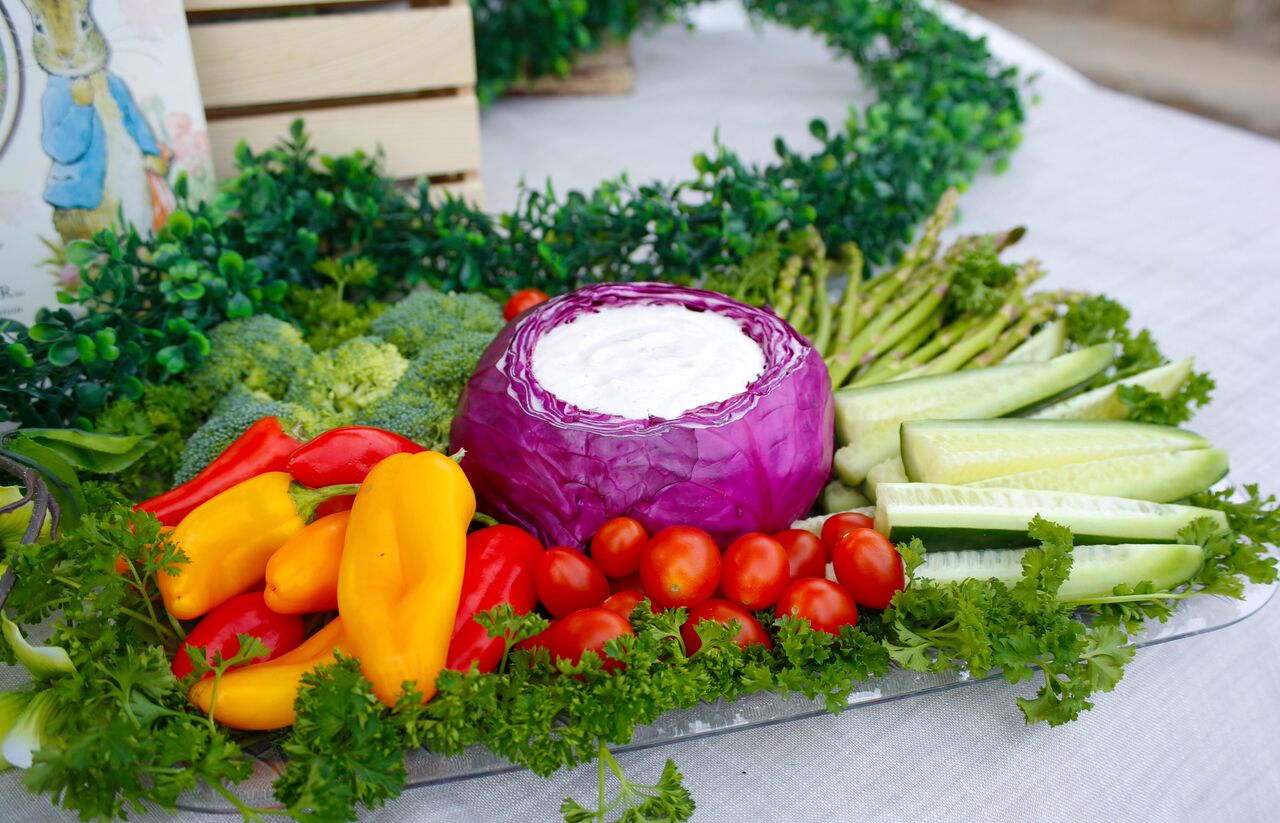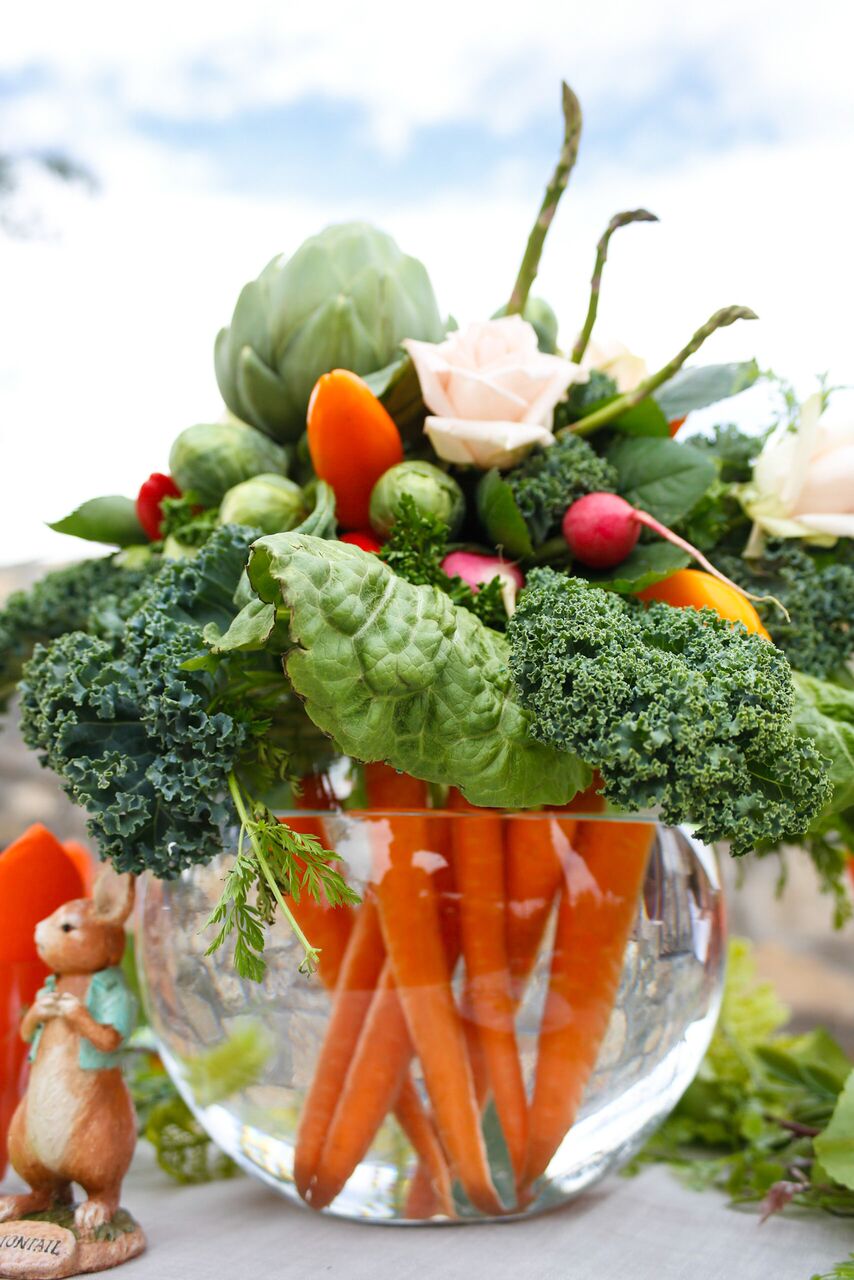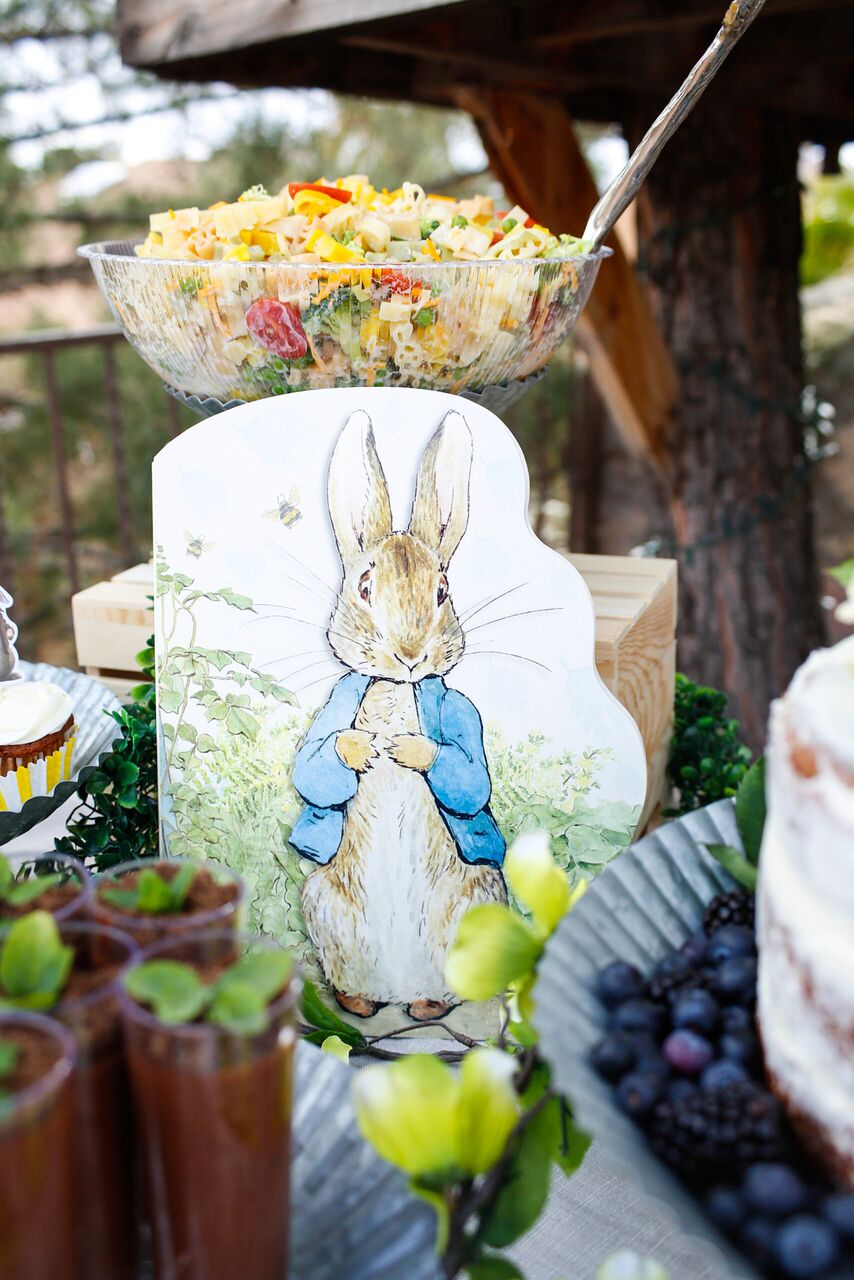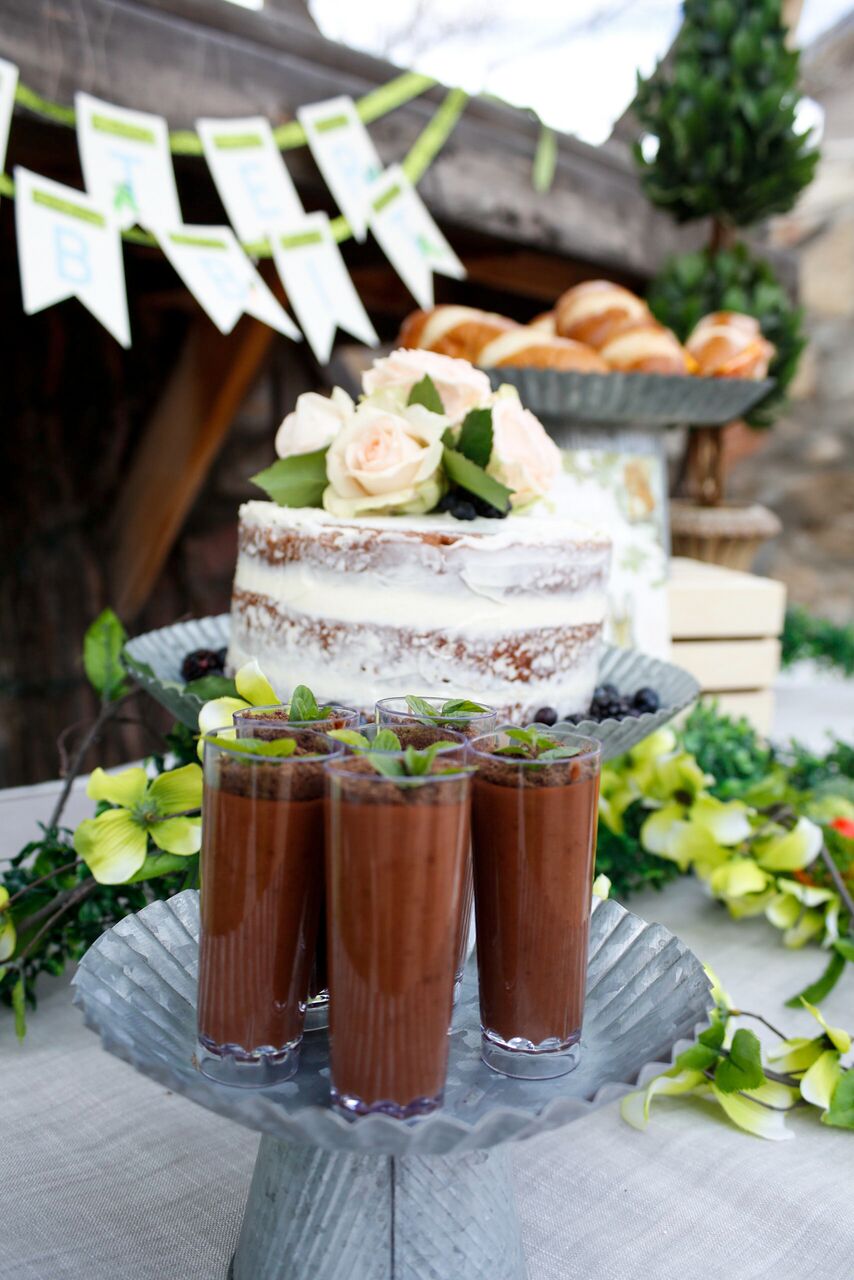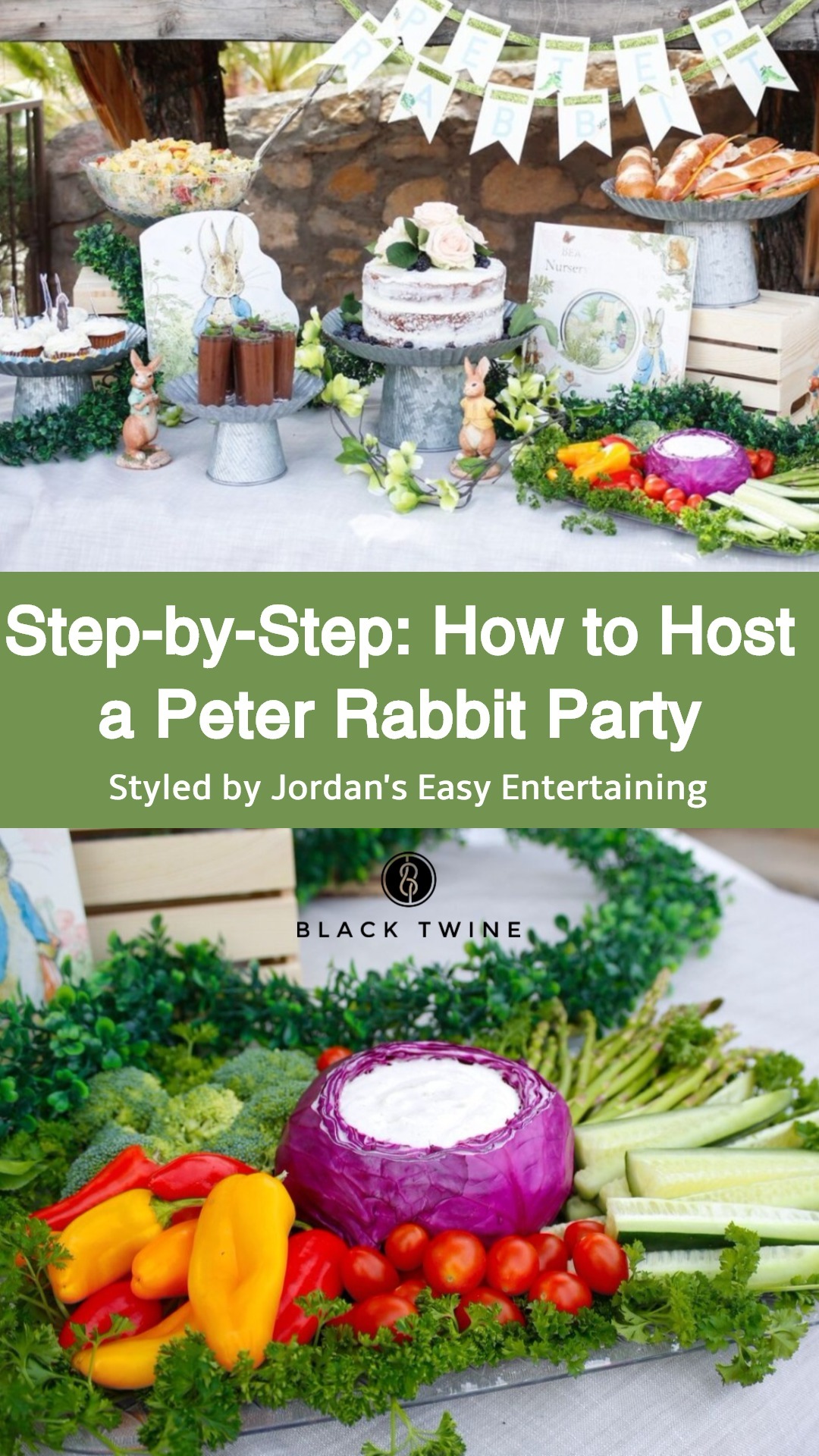 You're only 3 steps away from the perfect party.
Purchase
Review the blueprint and purchase the party items in a few easy steps.
Prep
Follow our easy ideas to wow your guests.
Assemble
Follow our timeline and party tips for seamless execution.
Buy your party items with a few simple clicks.
(prices and availability subject to change)
Additional Tip
Feel free to add in additional Peter Rabbit toys for decor.
Prepare perfect party decor + party food.
Vegetable Floral Centerpiece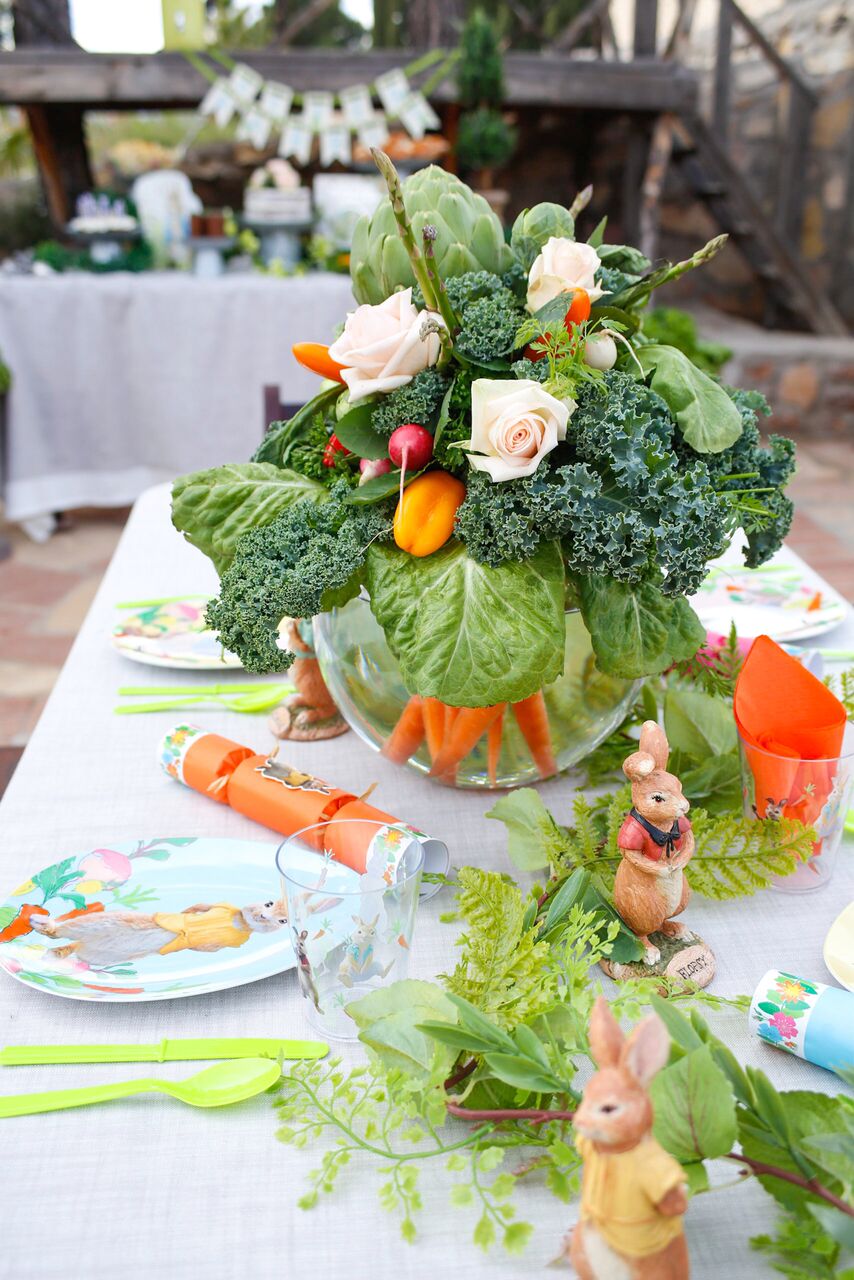 Ingredients
Glass bowl
Floral foam
Craft tape
Vegetables such as carrots, kale, cabbage, radishes, and brussels sprouts
Directions
Soak floral foam and cut it to the size you need to cover the top of your vase.

Use tape to create a grid across the opening of the vase.

Arrange carrots in the vase so that the tops are sticking out through the tape to hold them in place. Depending on the look you want, you can go ahead and fill your vase with water at this point.
Cover the top of the vase with lettuce and place the floral foam on top. Then begin inserting kale around the base of the floral foam.
Start filling in the floral foam with pops of color from veggies such as the radishes. Use floral pins to attach them to you floral foam.
Continue filling in with more vegetables. Use toothpicks or skewers to attach the veggies that need them such as peppers and brussels sprouts. Artichokes and asparagus can be stuck directly into the floral foam.
Distribute roses evenly around your centerpiece.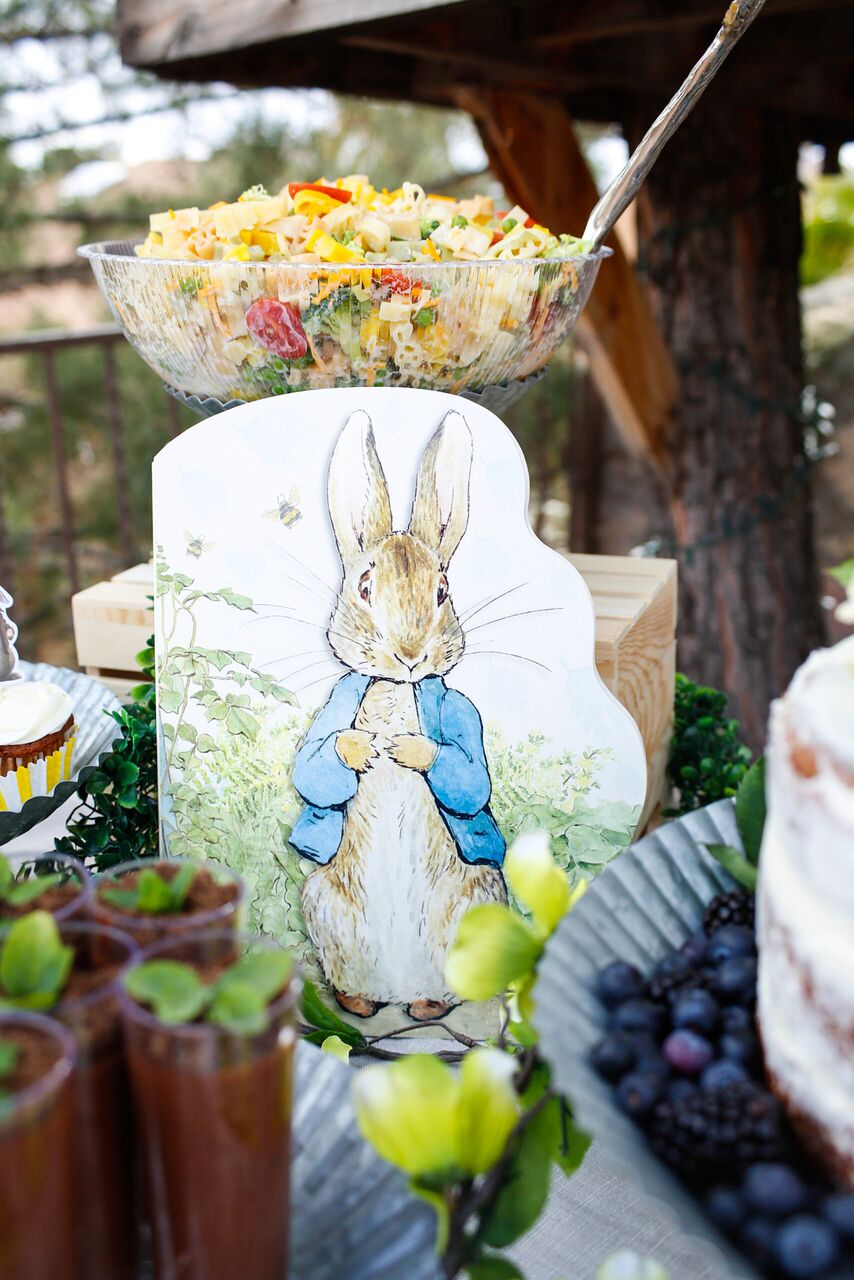 Ingredients
1 bag of Peter Rabbit Pasta
3/4 cups shredded cheddar cheese
1/2 sliced grape tomatoes
1/2 cup broccoli florets
1/2 cup thawed frozen peas
3/4 cups ranch dressing
Directions
Cook the pasta according to directions on the package.
Drain pasta and allow to cool.
Combine all of the ingredients together in a serving bowl and refrigerate before serving.
Pull it all together in just a few easy steps.
Timeline
1-2 Weeks Prior
Purchase party supplies and inventory items you may already have
2-4 Days Prior
Buy groceries for any recipes you will be preparing
1 Day Prior
Purchase or bake a cake and cupcakes
Remove price tags and wash all cake stands, plates, and cups
Iron tablecloths if using
Prepare any recipes that will hold overnight such as pasta salad and pudding dirt cups
Day Of
Purchase seasonal produce and roses to assemble the vegetable floral centerpiece
Prepare any additional food you will be serving such as vegetable trays and sandwiches
Set main table and buffet table and have fun!
Estimated Budget
6 People

Decor: $150 – $250

Food: $40 – $120

TOTAL: $200 – $400
Jordan shares her top tips for pulling off this event.

Tip 1
Use lots of fresh seasonal produce as food and decor to make this Peter Rabbit party feel like your right in Mr. McGregor's garden. Fake a garden by "planting" heads of lettuce in pots.

Tip 2
Dress up a homemade or store bought cake with roses and fresh berries for a special touch.

Tip 3
Use Peter Rabbit and other Beatrix Potter story books to double as decor and as party favors.

Tip 4
Carve out a cabbage to use as a bowl for dip on your veggie tray.

Tip 5
Keep the kids entertained by setting up hop scotch and offering games like hot potato.