Pokemon Birthday Party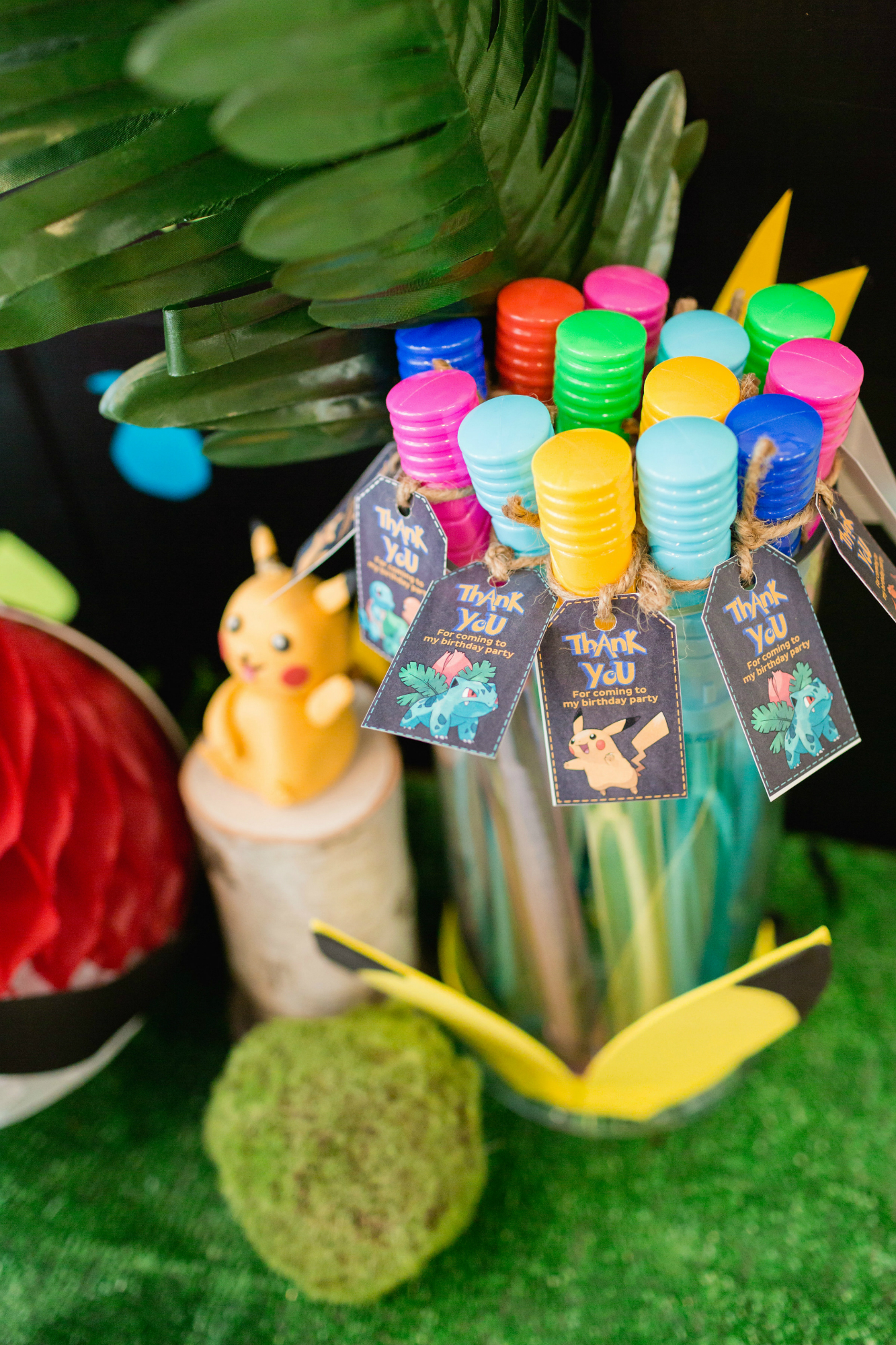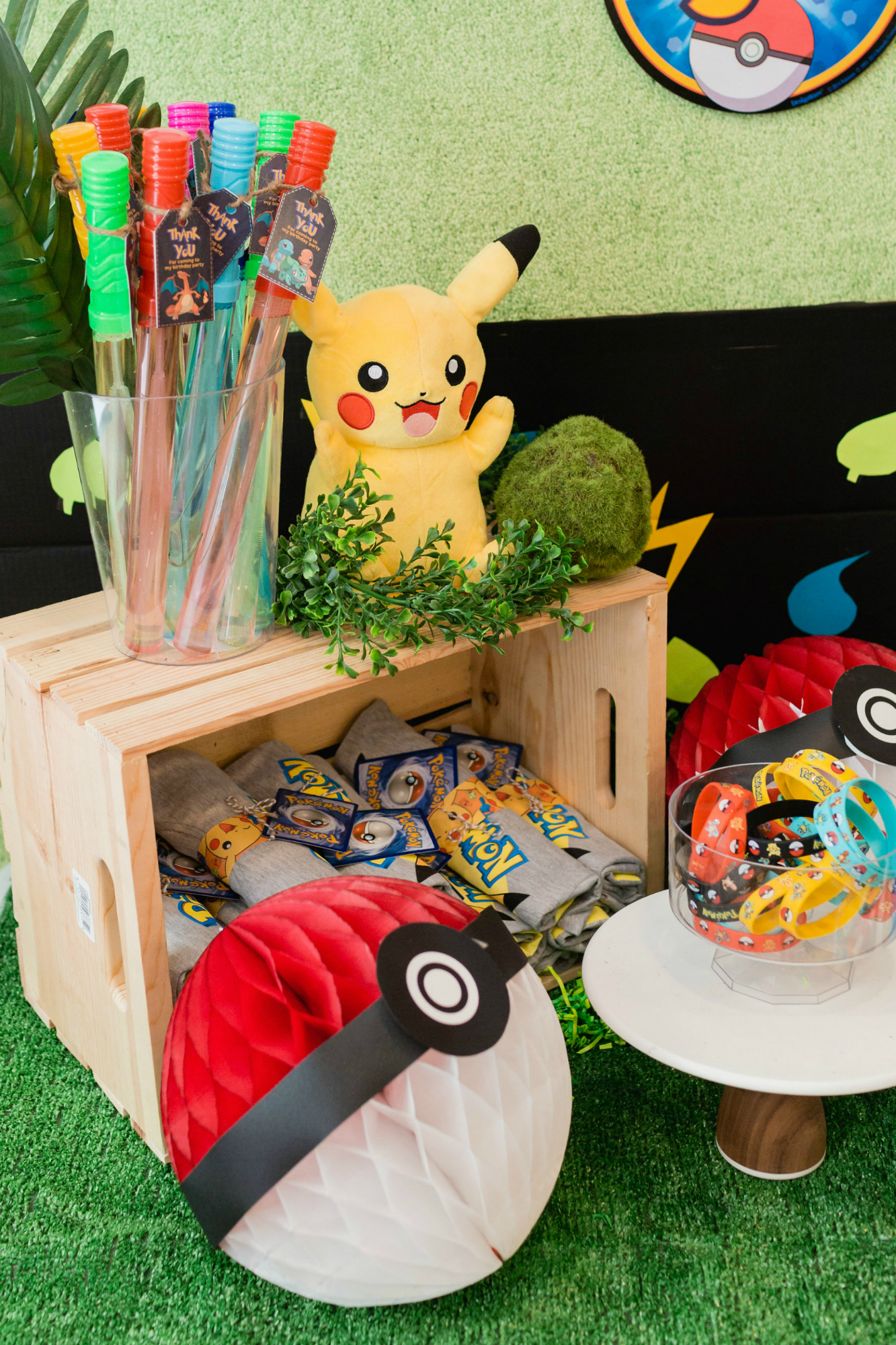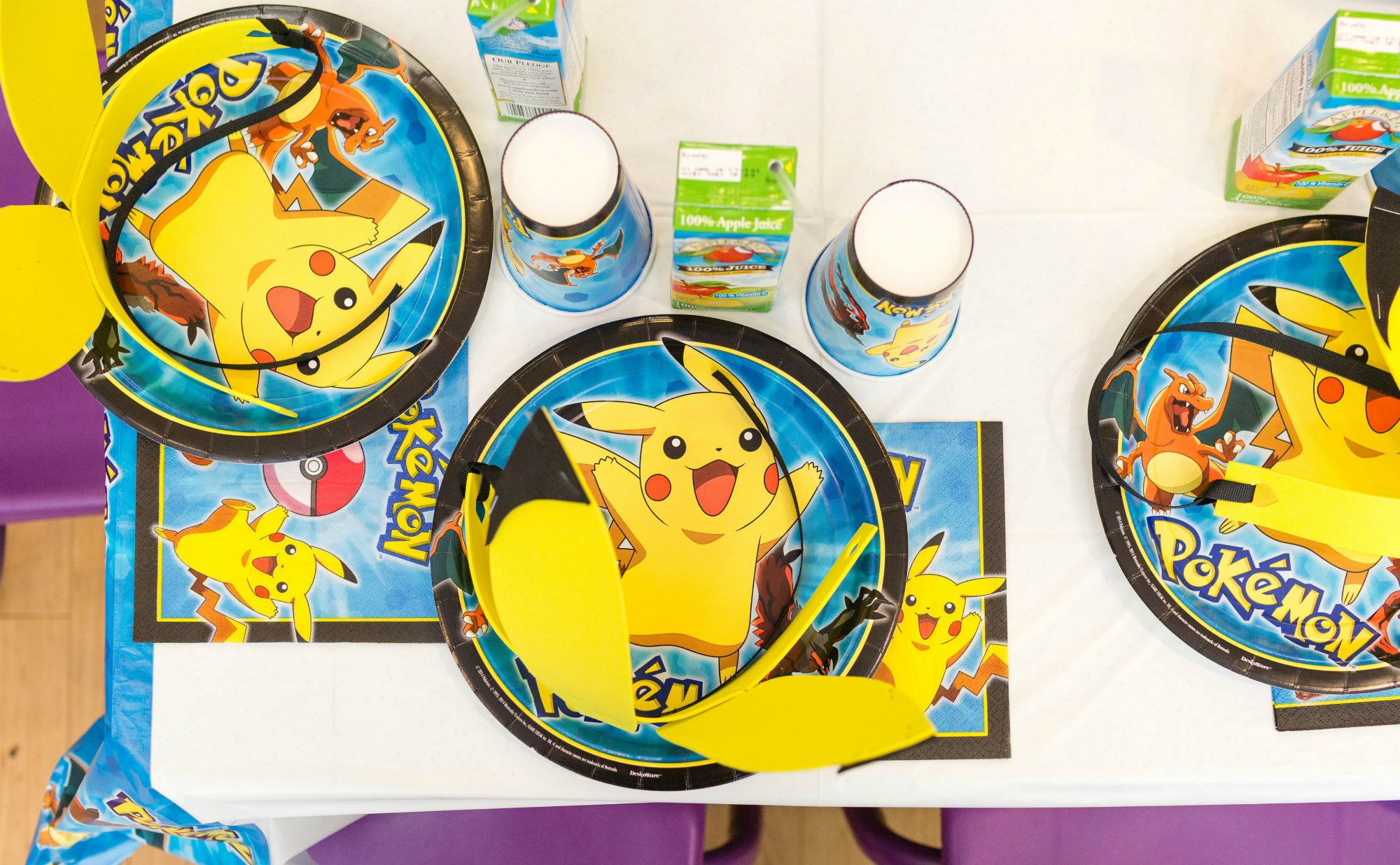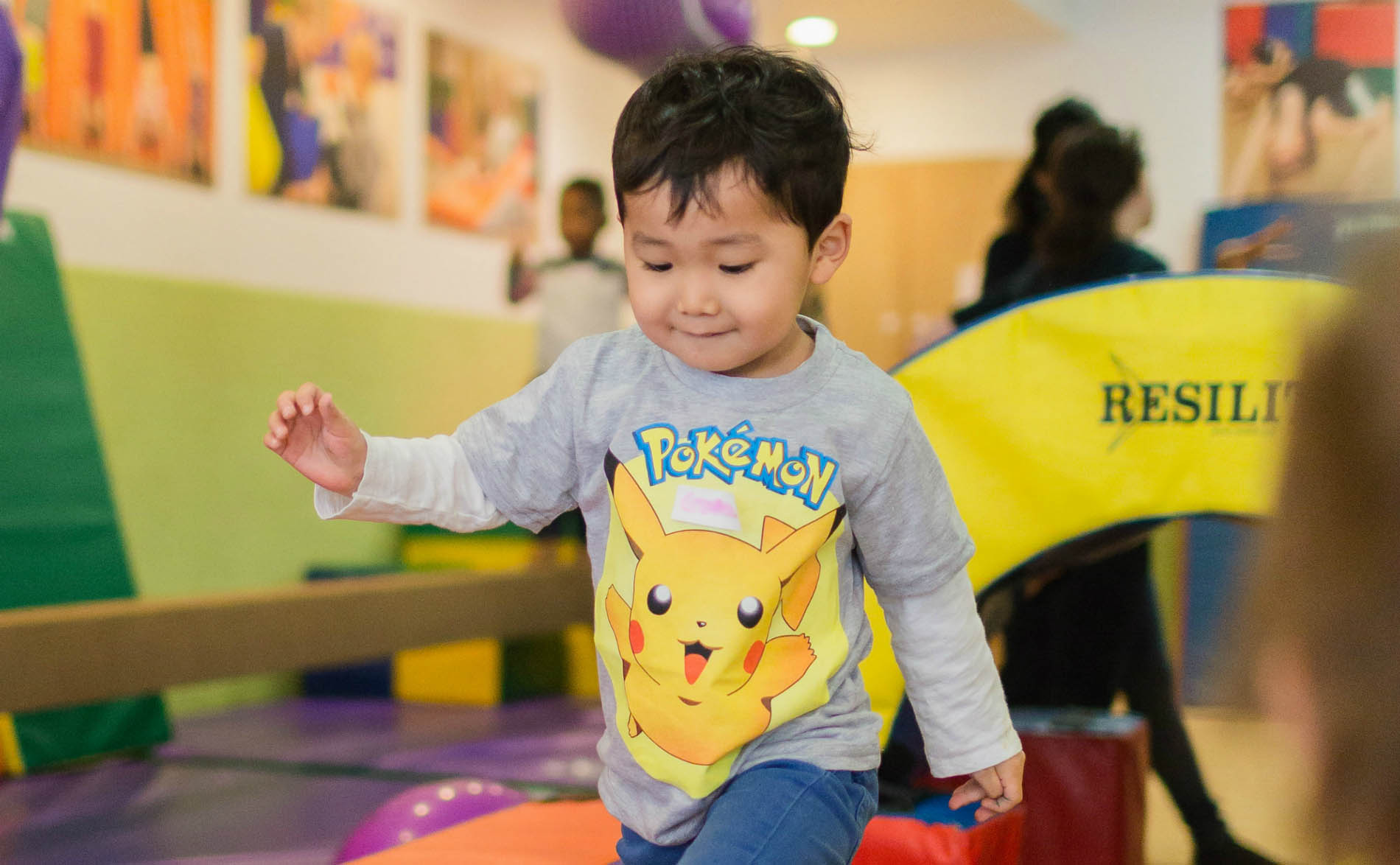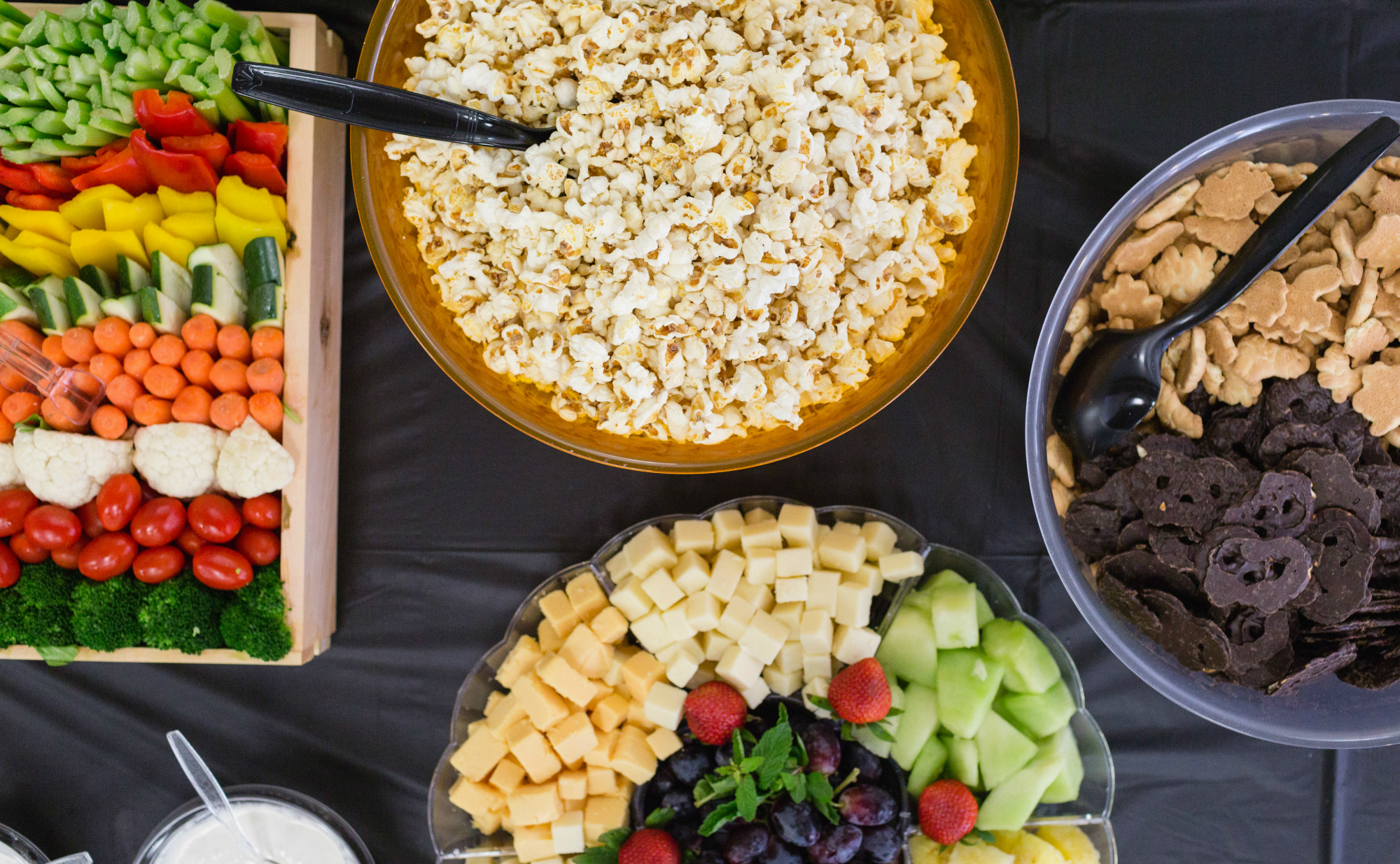 You're only 3 steps away from the perfect party.
Purchase
Review the blueprint and purchase the party items in a few easy steps.
Prep
Follow our easy ideas to wow your guests.
Assemble
Follow our step-by-step guide for seamless execution.
Buy your party items with a few simple clicks.
(prices and availability subject to change)
Additional Tip
Use the grass rug as a tablecloth and set the other decorative items on top, arranging as shown in the picture.
Additional Tip
The bag toppers and favor tags are digital download templates. You will still need to print at home. To assemble snack bags, fill ziploc with your favorite treat and then place the bag topper on top, stapling at the sides. For the favor tags, punch a hole at the top, and then string twine through and secure to favor. You can also use the twine or the Pokemon ribbon to secure the t-shirts, if you decide to roll them up like we did.
Additional Tip
For the DIY Pikachu Ears, we found it easier to staple the parts instead of gluing.
Prepare perfect party food.
SNACKS
We kept this party very simple with popcorn, chocolate dipped pretzels, crudites, fruit, cheese and animal crackers for the snack spread. All items were store bought.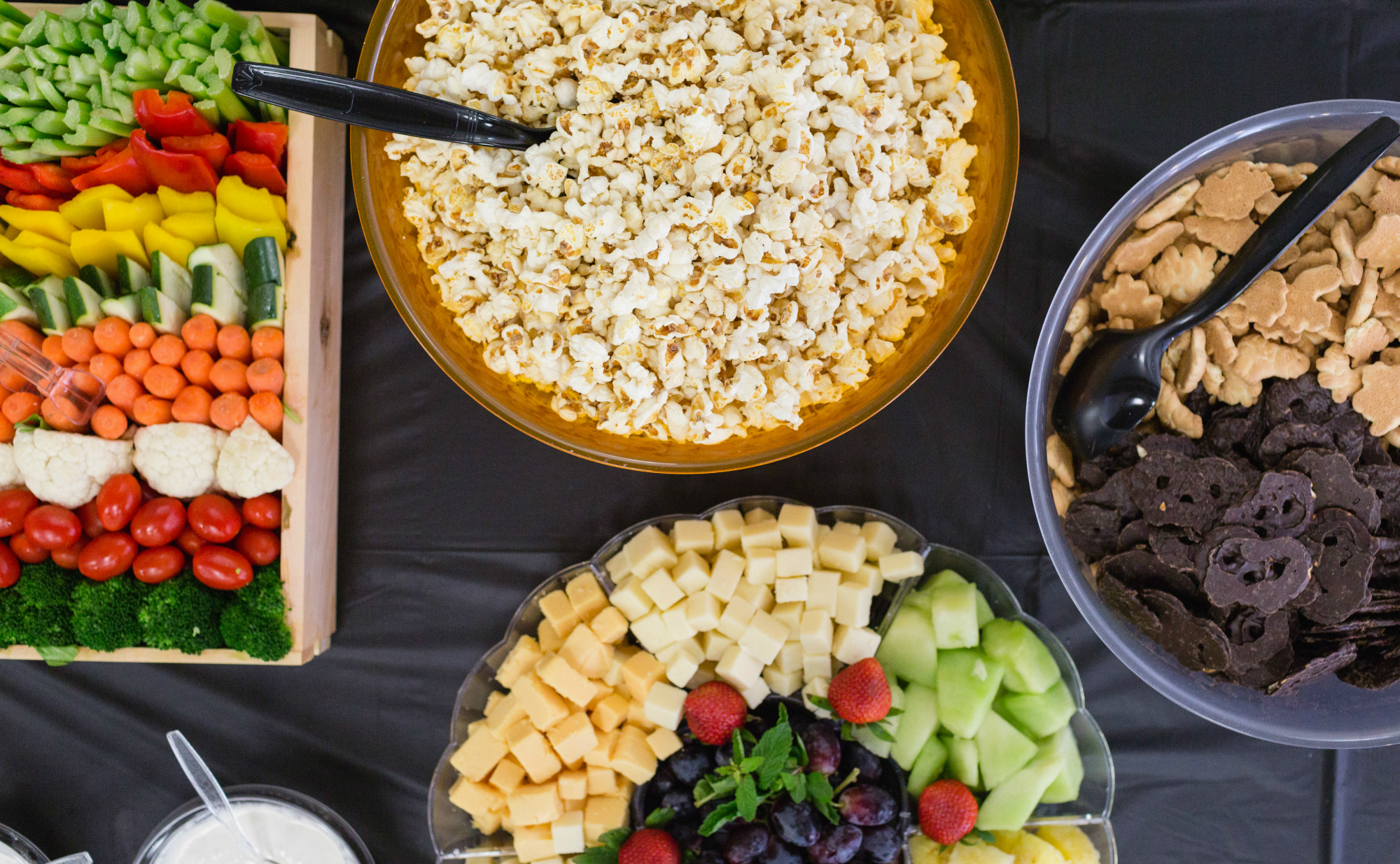 LUNCH
For kids, pasta, chicken nuggets, or pizza are always crowd-pleasers and easy to either order or make! We also provided water and juice as kid-friendly drink options. For the adults, we provided champagne and OJ to make mimosas!
Pull it all together in just a few easy steps.
Timeline
2 weeks prior
Purchase party items online accounting for delivery time
2 day prior
Assemble Pikachu ears and favors
1 day prior
Pick-up food items from the grocery store
Day of
Assemble party decor and set the table
Estimated Budget
24 People

Decor: $100 – $200

Favors: $150 – $250

Food: $200 – $300

Beverage: $50 – $100

TOTAL: $500 – $850
We share our top tips for pulling off this event.

Tip 1
We hosted this party at a play gym, but other fun activities could include making the Pikachu Ears as a craft activity during the party, creating a Pokemon bingo game out the characters, or having a bubble dance party to the Pokemon soundtrack. For older kids, you may ask guests to bring their Pokemon cards (and supply cards for those who do not have their own cards) for an intense trading session!

Tip 2
For older kids, a pack of Pokemon cards are a nice favor addition!

Tip 3
Please note, the recommended Pokemon birthday banner is very large!