Rainbow Iridescent Party
Styled by A Charming Fête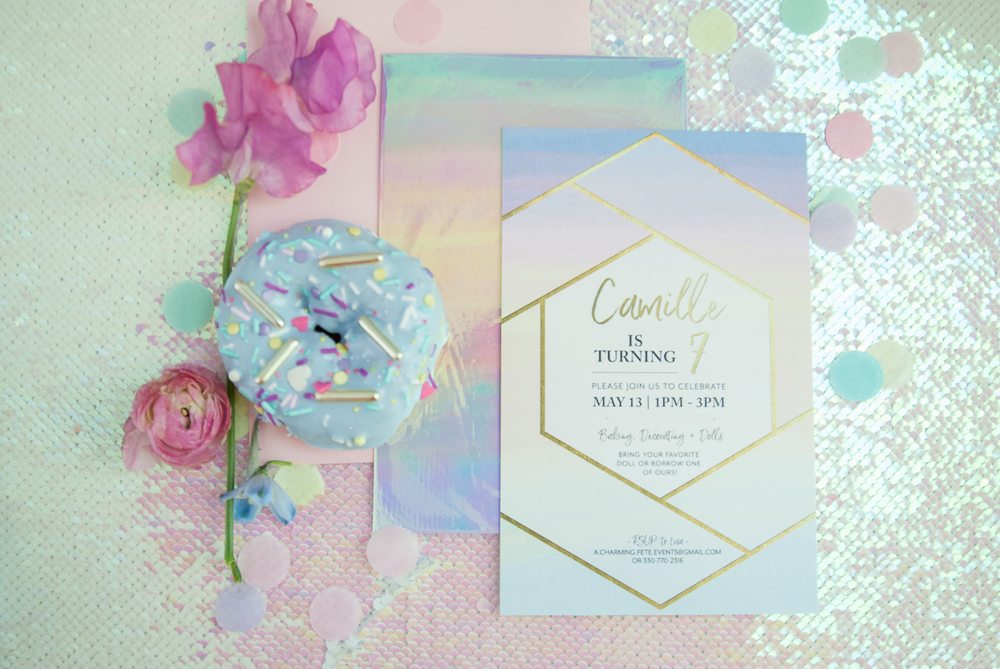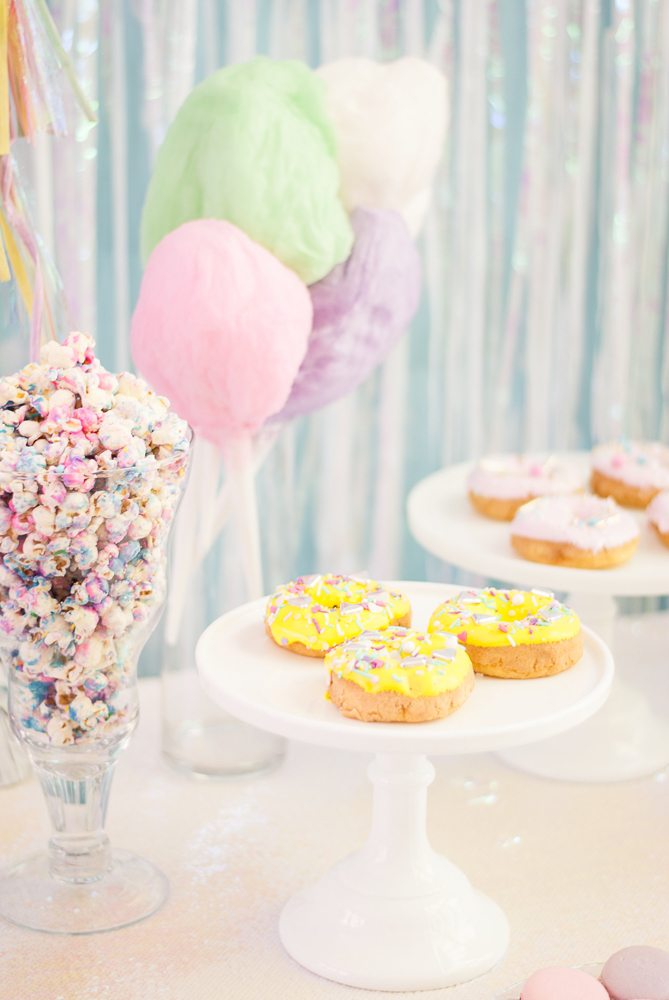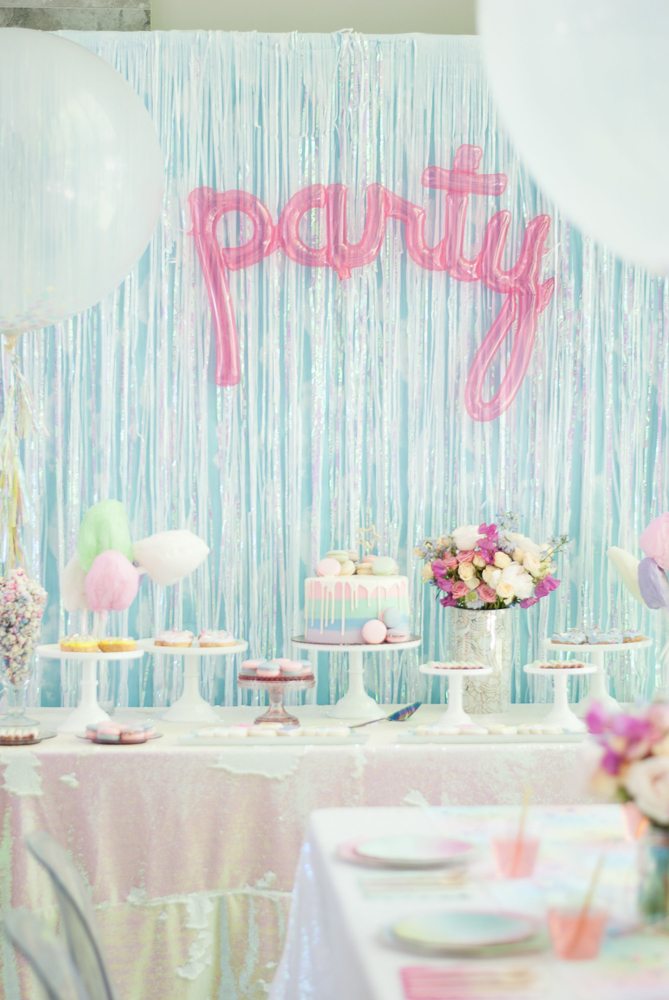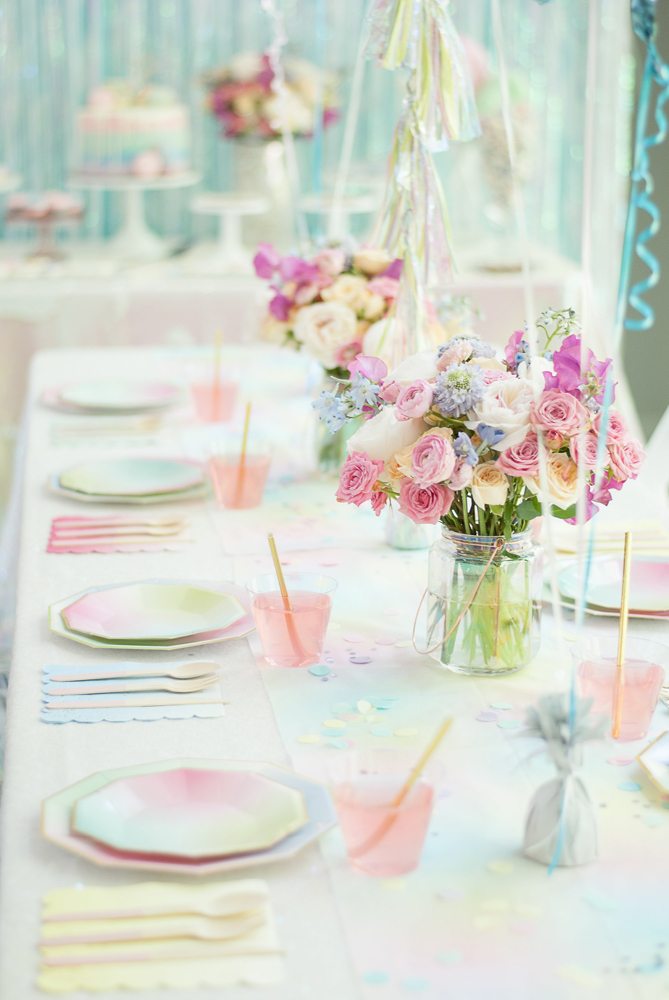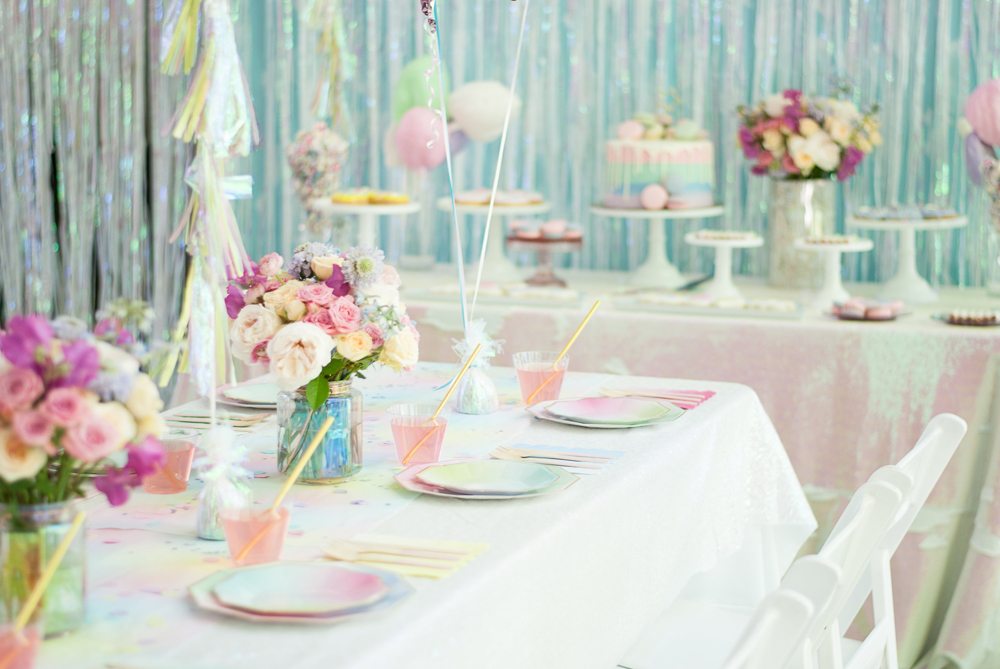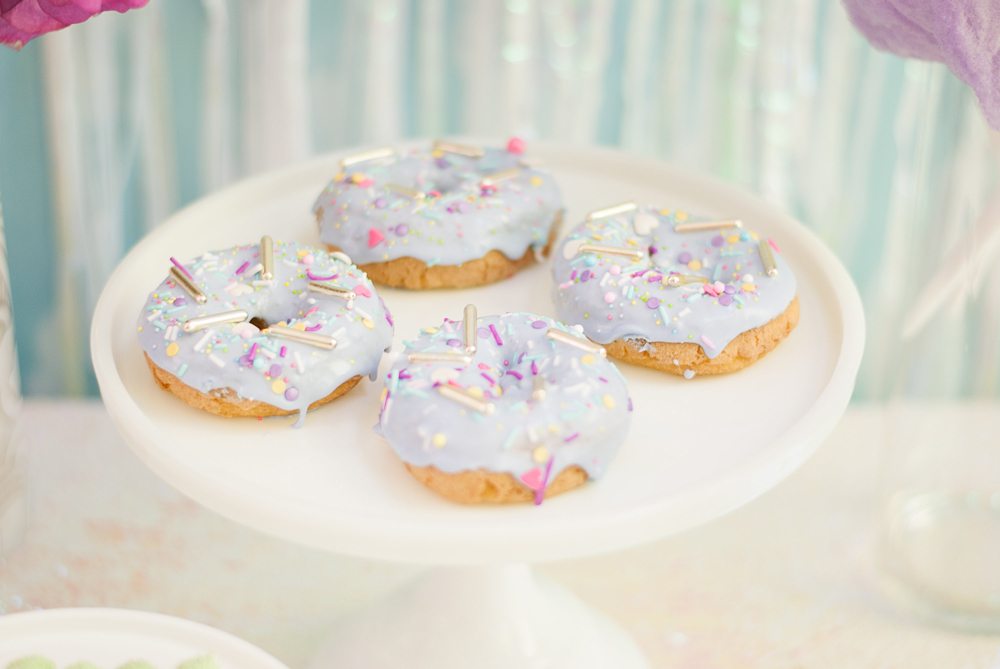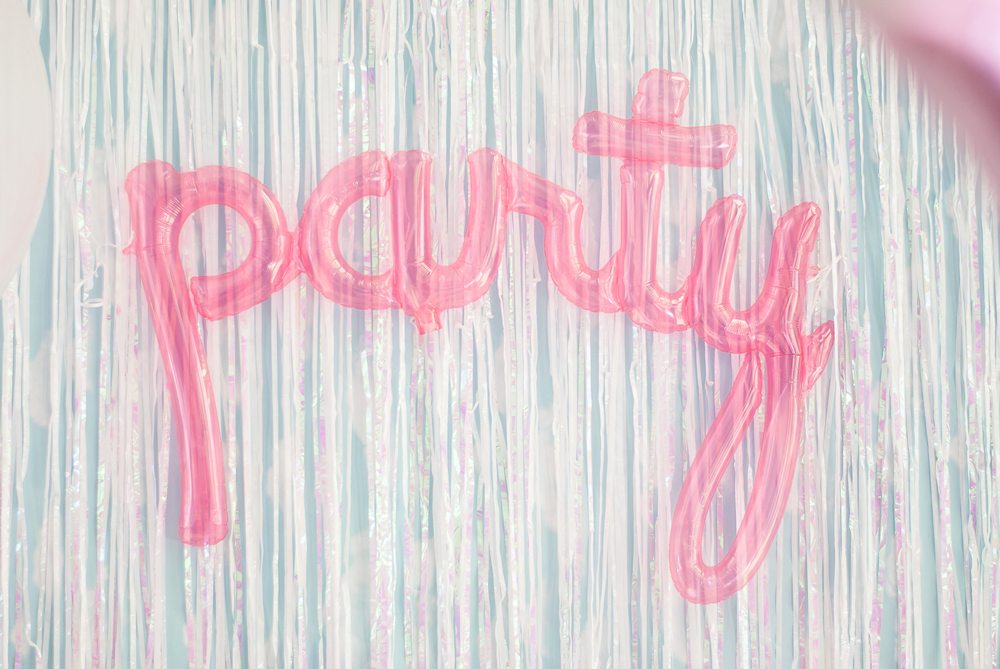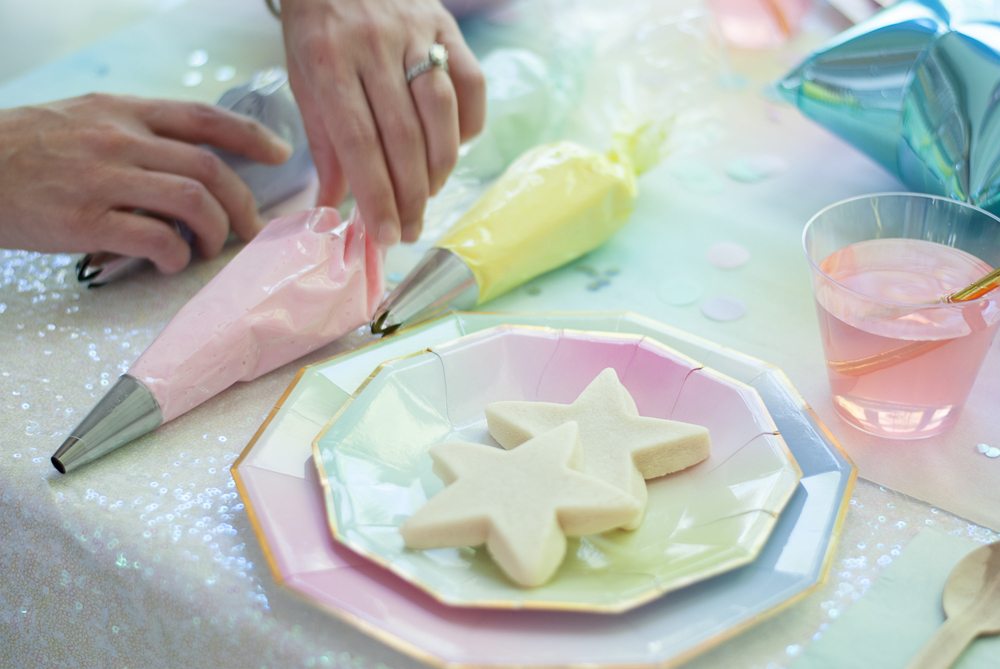 You're only 3 steps away from the perfect party.
Purchase
Review the blueprint and purchase the party items in a few easy steps.
Prep
Follow our easy ideas to wow your guests.
Assemble
Follow our timeline and party tips for seamless execution.
Buy your party items with a few simple clicks.
(prices and availability subject to change)
Additional Tip
We combined the 2 iridescent fringe curtains to make a 6″ wide backdrop. For a prettier look, we used a roll of light sky blue teacher's paper behind the fringe (the paper can be purchased at JoAnn's or Michaels).
Basic white cake stands and serving trays can be purchased separately from retailers such as Amazon, Target, HomeGoods, and World Market at different price levels. These are a great investment because they can be used over and over again.
Prepare perfect party food.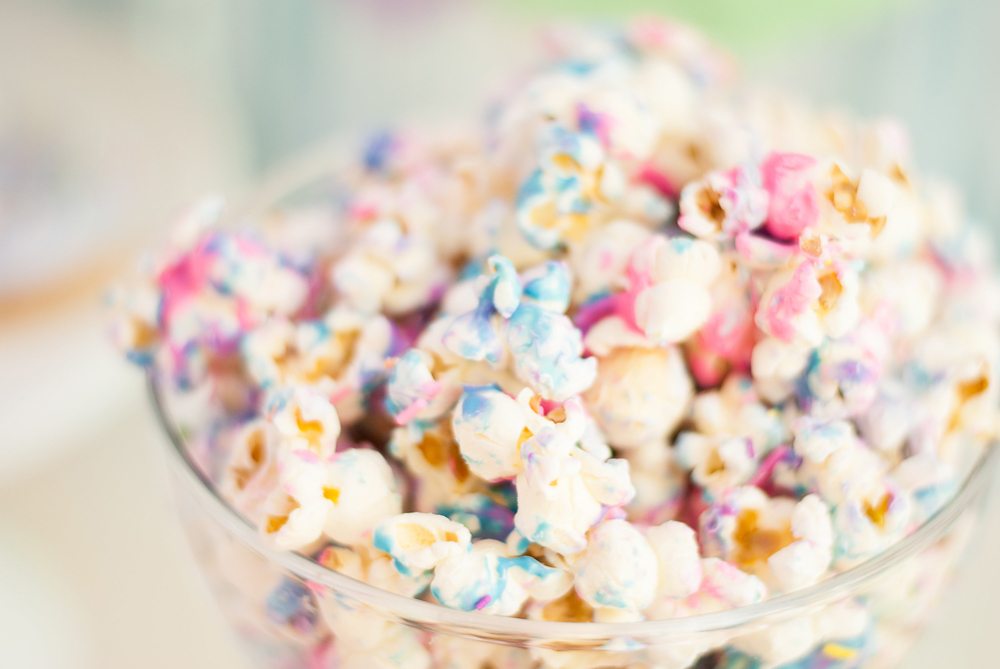 Ingredients
Unbuttered Popcorn
White Chocolate Melting Chips (1 bag)
Rainbow Sprinkles (nonpareils)
Directions
Pop the popcorn (or purchase already popped popcorn to make it easier). Melt the white chocolate in the microwave as directed on the package. Place the popcorn in a large pot or pan (line with tinfoil for easy cleanup). Pour melted chocolate over the popcorn and coat the popcorn (recommend using disposable gloves so it's not such a mess). Sprinkle the rainbow sprinkles on top of the popcorn. Spread the popcorn out on cookie sheets or wax paper to let it dry. Once dry, store the popcorn in storage bags / containers until it is party time.
Pull it all together in just a few easy steps.
Timeline
3-4 Weeks Prior
Purchase party decor items online
Purchase party favor (personalized aprons), accounting for production and shipping time
Place order with local bakery for cake and other desserts (if not making it yourself)
2 Days Prior
Drop off helium balloons at a local party shop to be inflated (or buy disposable helium tank at Party City)
Purchase any necessary groceries (snacks, desserts, beverages)
1 Day Prior
Assemble party decor for dessert table and tablescape (if possible)
Pick up inflated balloons at local party shop (no more than 24 hours prior to party)
Pick up cake from local bakery
Optional: pick up florals for the tablescape (we recommend pink, purple, and yellow flowers)
Day of
Do any final set-up of the dessert table and tablescape
Set out desserts and beverages about 30 minutes before guests arrive
Celebrate!
Estimated Budget
15 People

Decor: $300 – $400

Food & Beverage: $200 – $400

TOTAL: $500 – $800
A Charming Fête shares its top tips for pulling off this event.

Tip 1
The rainbow drip cake is a beautiful option and can be done in buttercream. The gold star sparkler candle included in the box also makes a great cake topper!

Tip 2
For each place setting, use a rainbow ombre lunch plate and rainbow ombre dessert plate, set up pink dipped wood cutlery on the right side over the ombre lunch napkin. Preset clear cups with the metallic gold straws. We recommend a colored beverage like pink lemonade.
Tip 3
Drop off helium balloons at a local party shop. Request balloon pickup no more than 24 hours prior to party. Another alternative is to purchase a disposable helium tank (from Party City) and inflate the balloons yourself.

Tip 4
Other dessert ideas: aside from cake, we displayed cotton candy on sticks, candy-colored macarons, rainbow sugar cookies, sprinkle popcorn, donuts with colored frosting and white chocolate dipped pretzels with sprinkles.

Tip 5
We love flowers and always like to add something fresh to the table. This is optional, but can be done easily with store-bought pink, yellow and purple flowers.

Tip 6
Optional activity for a children's party: we piped some pastel frosting and had the children decorate sugar cookie cutouts and cupcakes. We used the rainbow striped cupcake liners to hold handfuls of sprinkles at the decorating station. You may also want to consider disposable take home bakery boxes to make transport home easier.