Game Day Viewing Party
In Collaboration with Arla
You're only 3 steps away from the perfect party.
Purchase
Review the blueprint and purchase the party items in a few easy steps.
Prep
Follow our easy ideas to wow your guests.
Assemble
Follow our timeline and party tips for seamless execution.
Buy your party items with a few simple clicks.
(prices and availability subject to change)
Arrange the perfect spread.
STEP 1
Lay out green turf on table.
STEP 2
Push table against wall & unfold fans, arranging upright against wall.
STEP 3
String football garland and hang above table.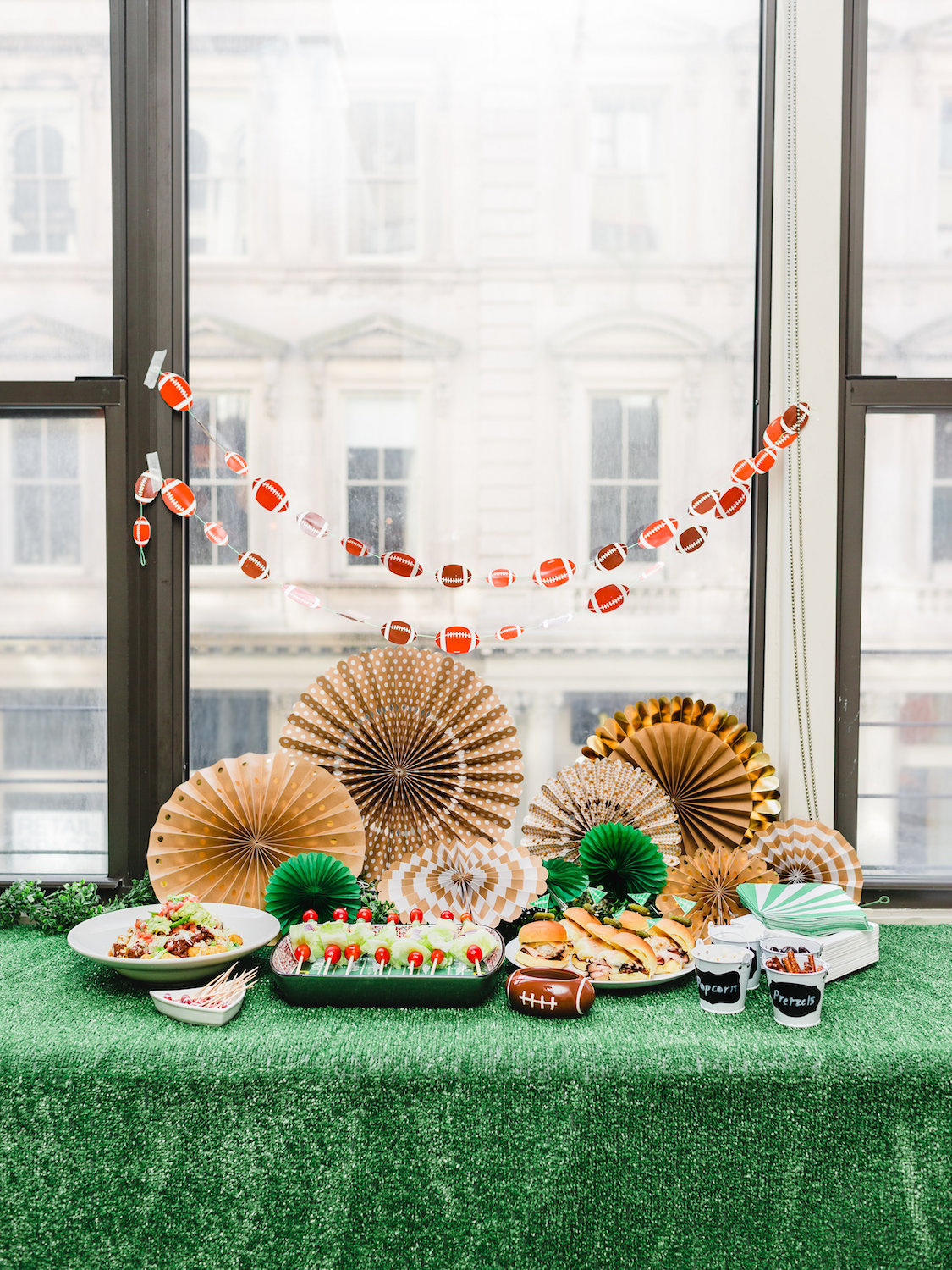 STEP 4
Place football picks, napkins and plates to the side.
STEP 5
Label white pails with chalk marker and blackboard labels.
STEP 6
Fill white pails with snacks and arrange other food on the turf.
Pull it all together in just a few easy steps.
Timeline
3 Weeks Prior
Purchase party items
2 Days Prior

Purchase groceries
Day of

Setup party decorations
Assemble party food and snacks
Estimated Budget
10 People

Decor: $100 – $150

Food: $100 – $200

Beverage: $100 – $150

TOTAL: $300 – $500
Prepare perfect party food.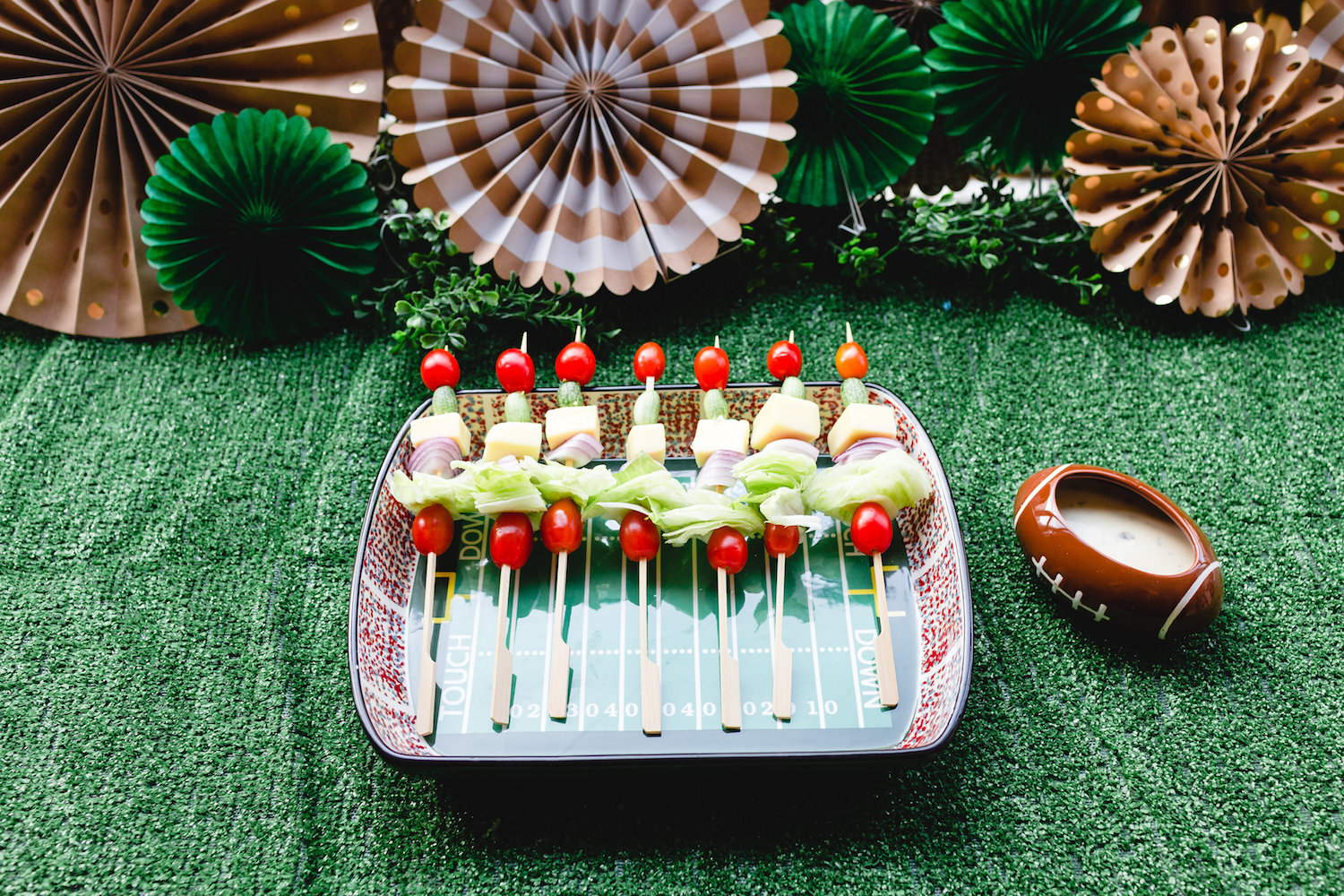 Ingredients
Grape tomatoes
Iceberg lettuce
Cucamelons or cucumbers
Red onion
Ranch dressing
Arla Creamy Havarti cheese
Directions
Chop red onion, cheese and iceberg lettuce into chunks. Starting from the bottom, place tomato, lettuce, onion, cheese, and cucamelonon the skewer.  Finish with another tomato. Serve with ranch dressing.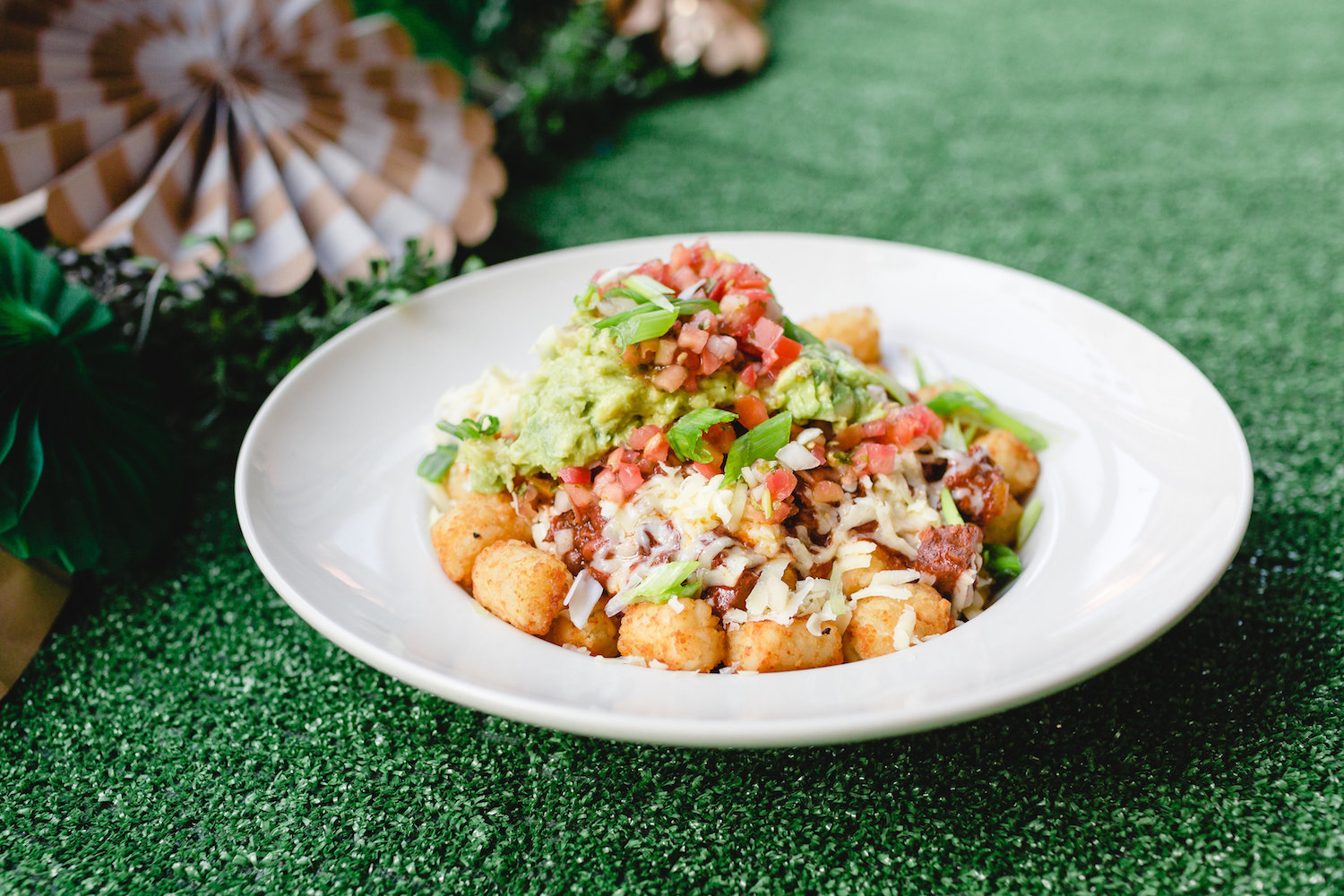 Ingredients
Frozen tater tots
Prepared chili
Prepared guacamole
Prepared pico de gallo
Green onion
Arla Gouda cheese
Directions
Prepare tater tots and chili per instructions. Grate cheese and chop green onion, then set aside.  Start layering dish from the bottom –tater tots, chili, grated cheese, guacamole, and finally picode gallo. Garnish with green onion.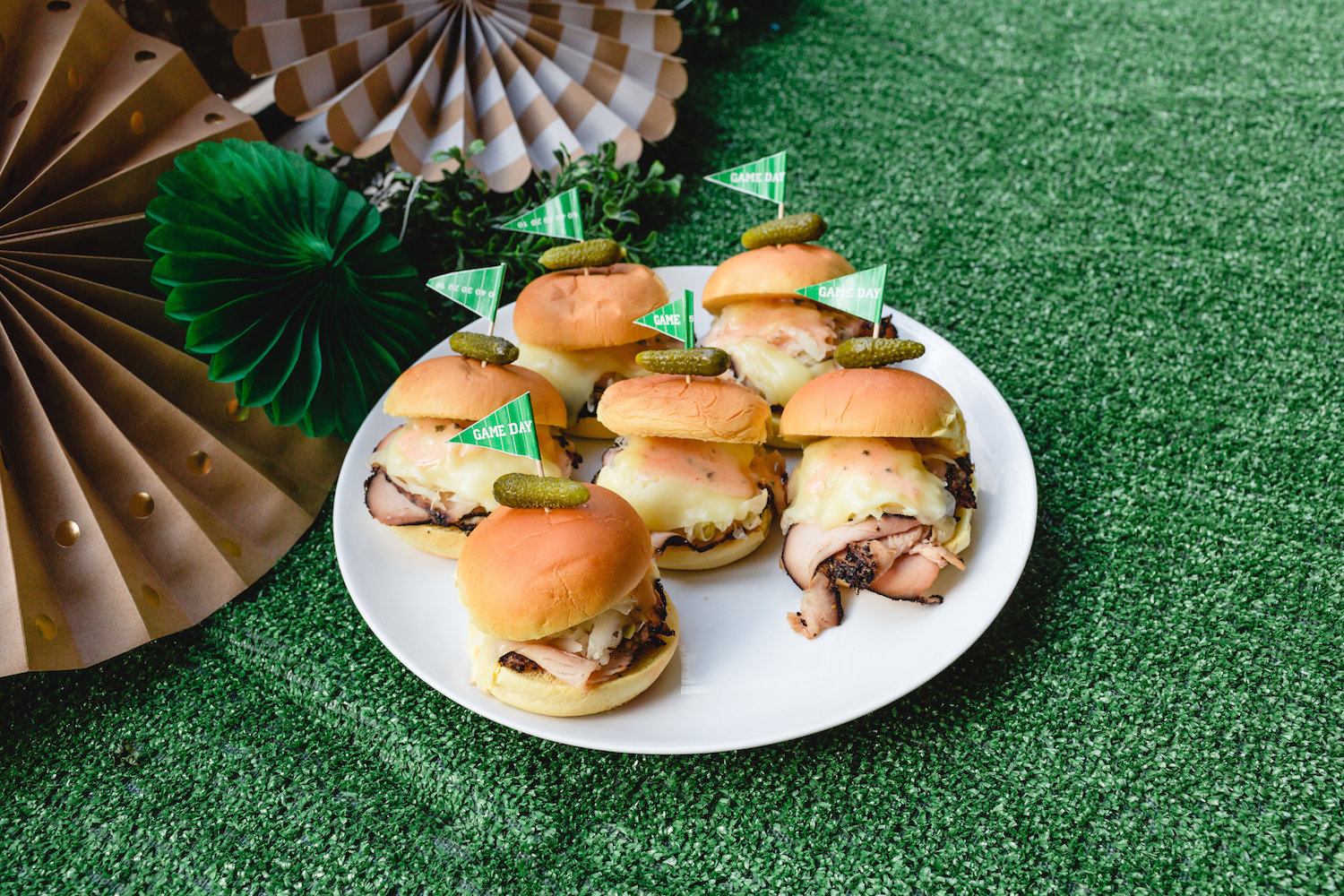 Ingredients
¾ pound thinly sliced turkey pastrami
10 brioche sliders
1 cup barrel sauerkraut
Jar of cornichons
Arla Fontina cheese
Directions
Layer two slices of turkey pastrami with sauerkraut and fontina on the bottom piece of each slider. Arrange them on a baking pan and heat in a preheated 350°F oven until cheese melts, about 5 minutes. Spread mustard on the top of the sliders and place them on the sandwiches. Return to the oven and warm through, about 3 minutes. Serve warm or at room temperature. Garnish with cornichon on a football pick.