Superhero Party
Styled by Kiss Me Kate Studio
Featuring Daydream Society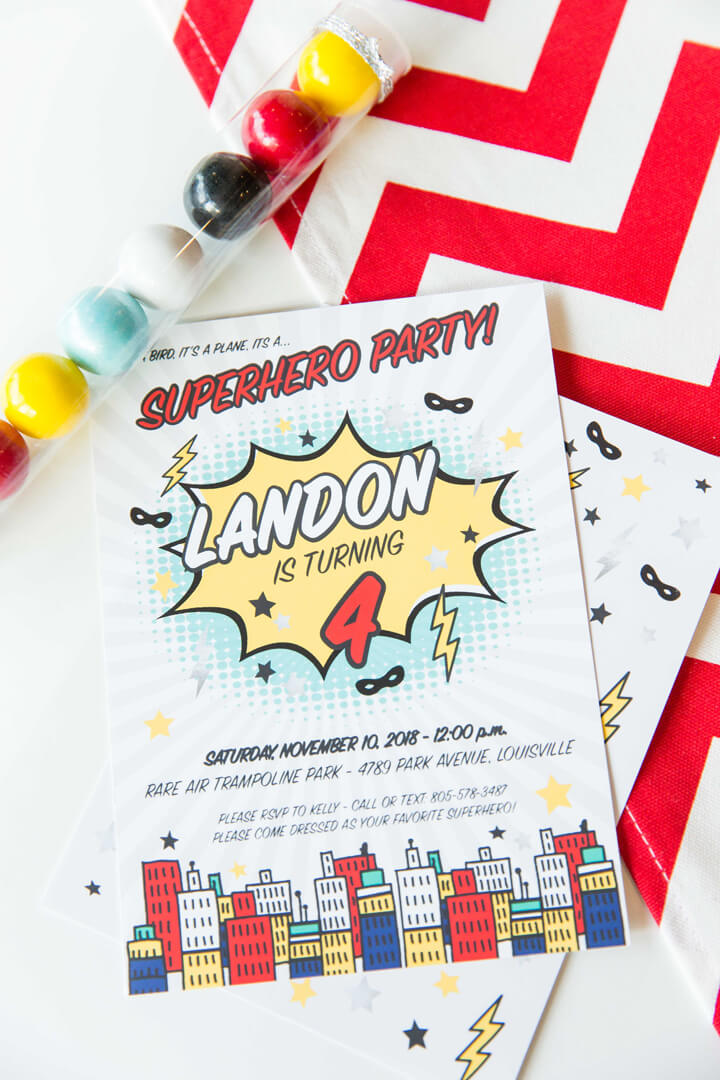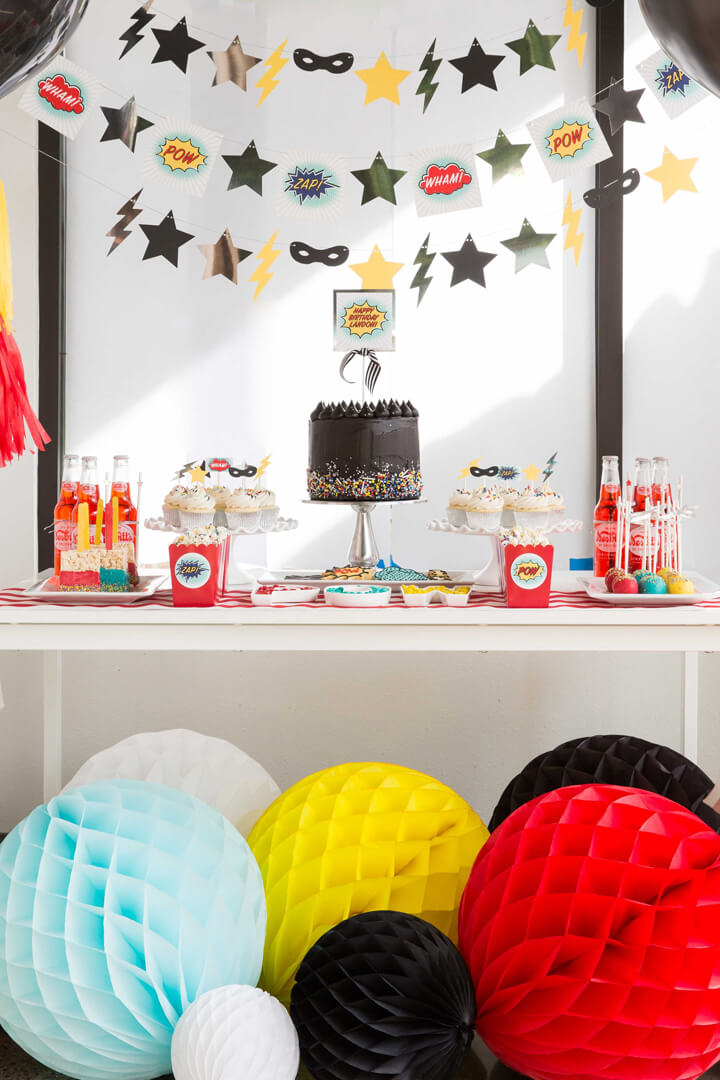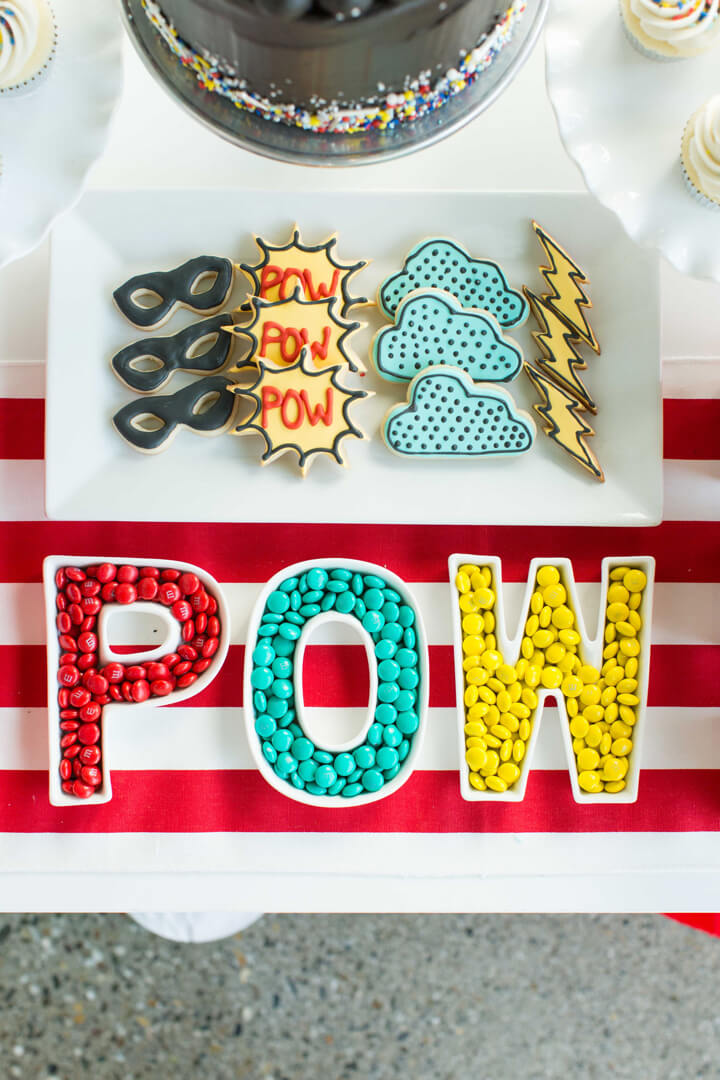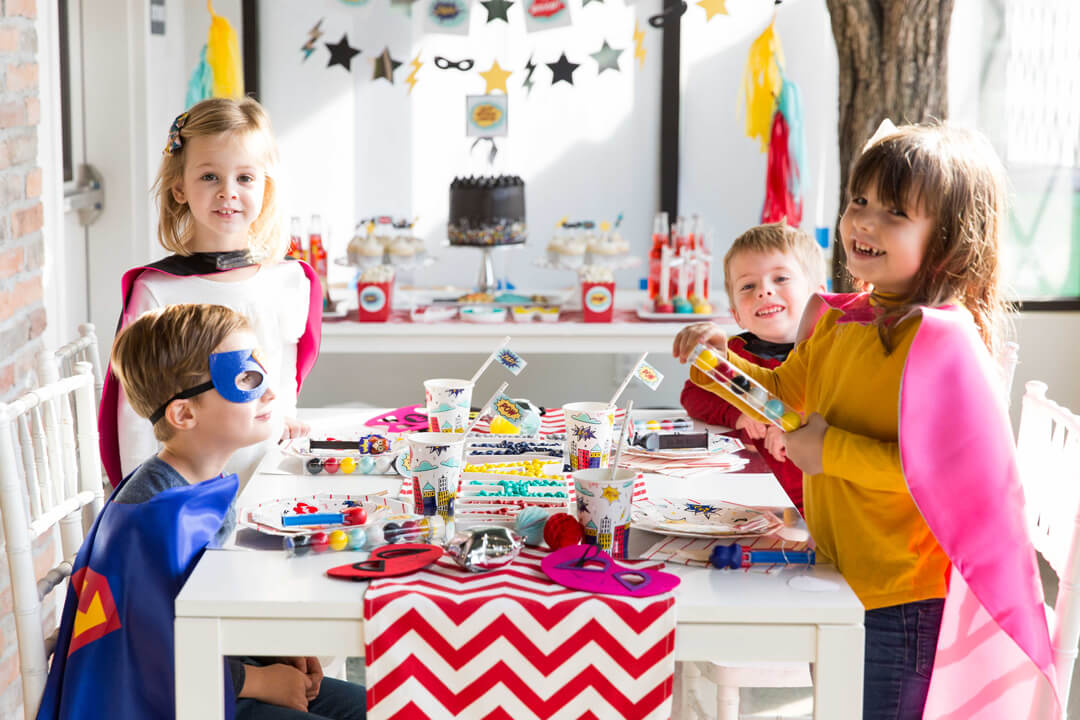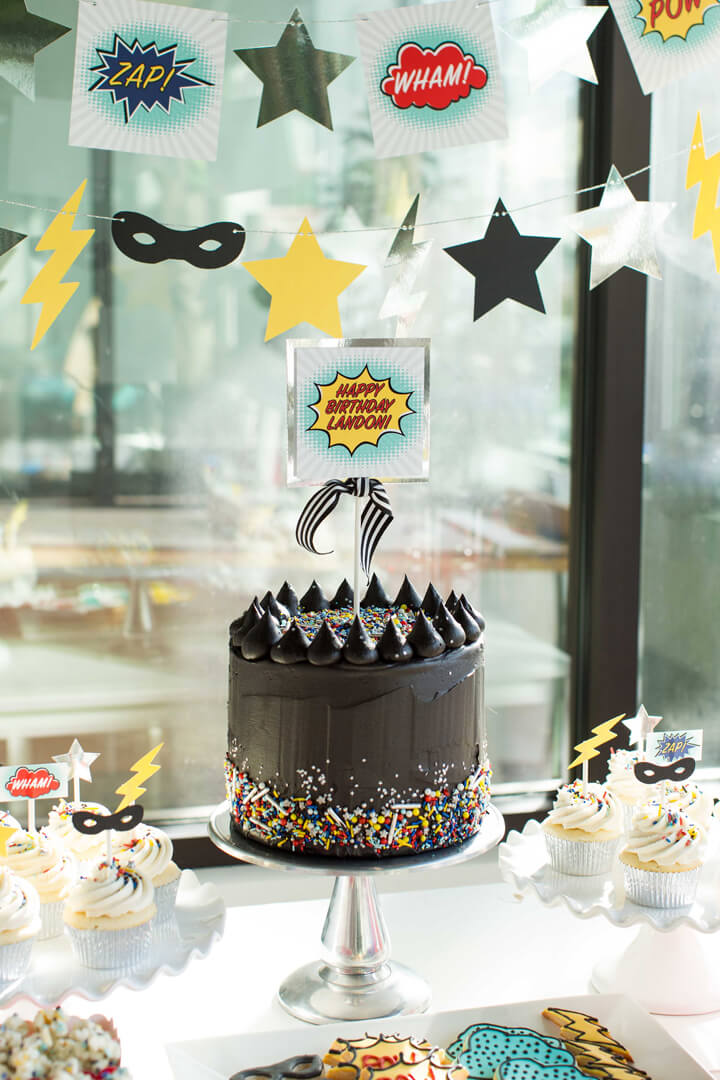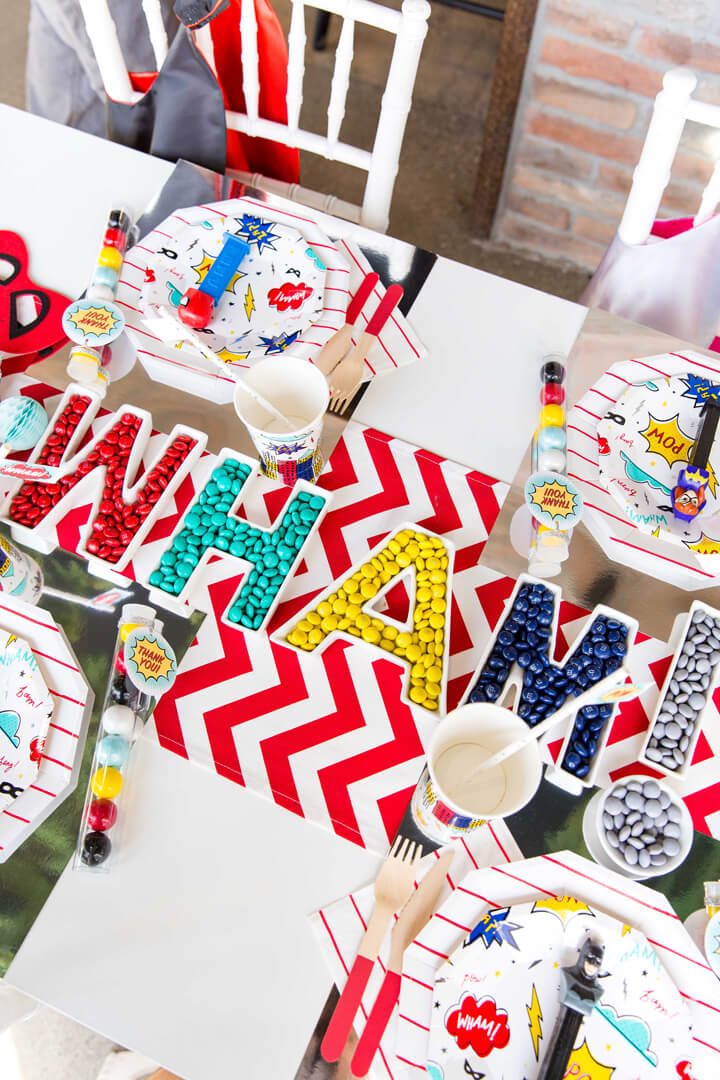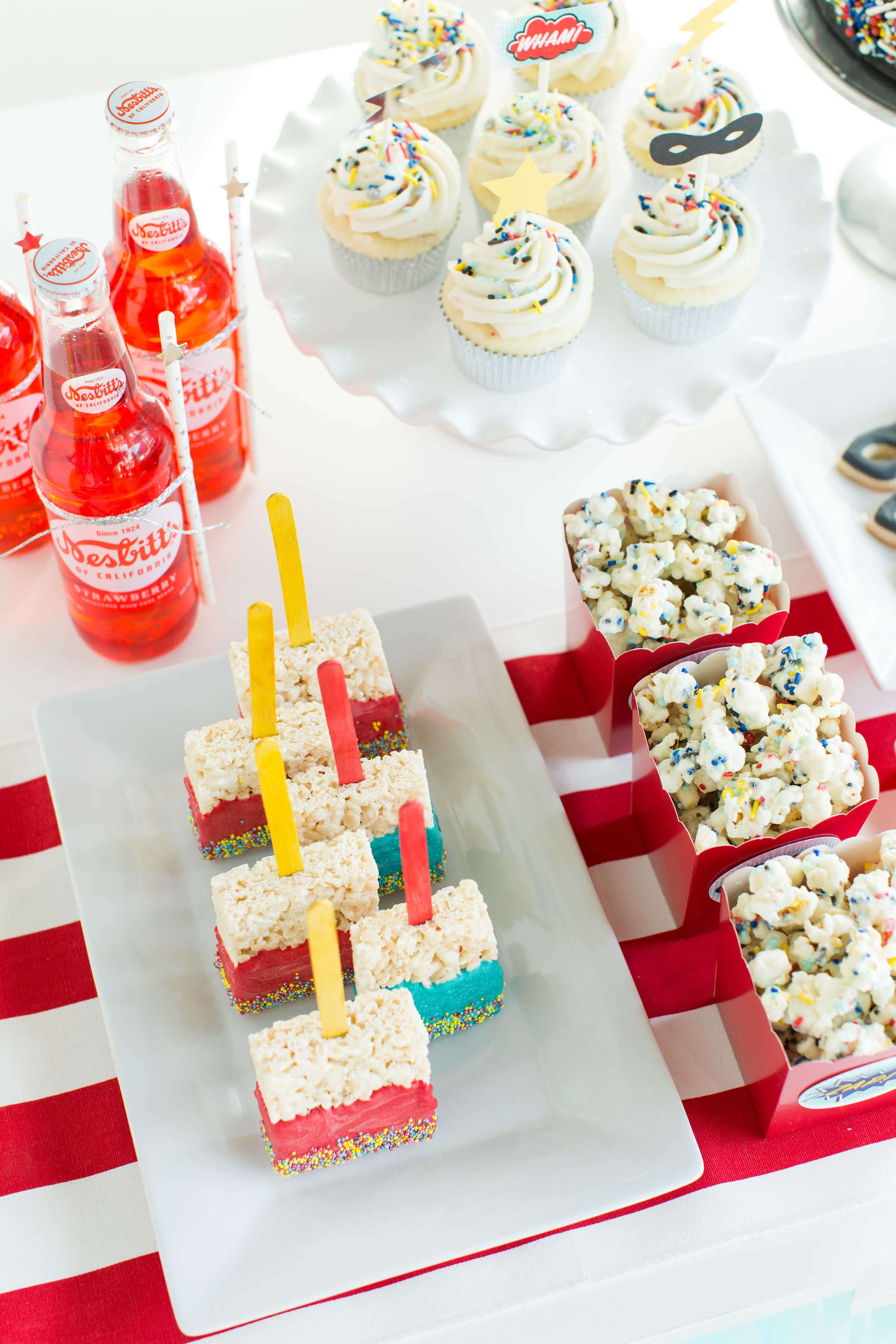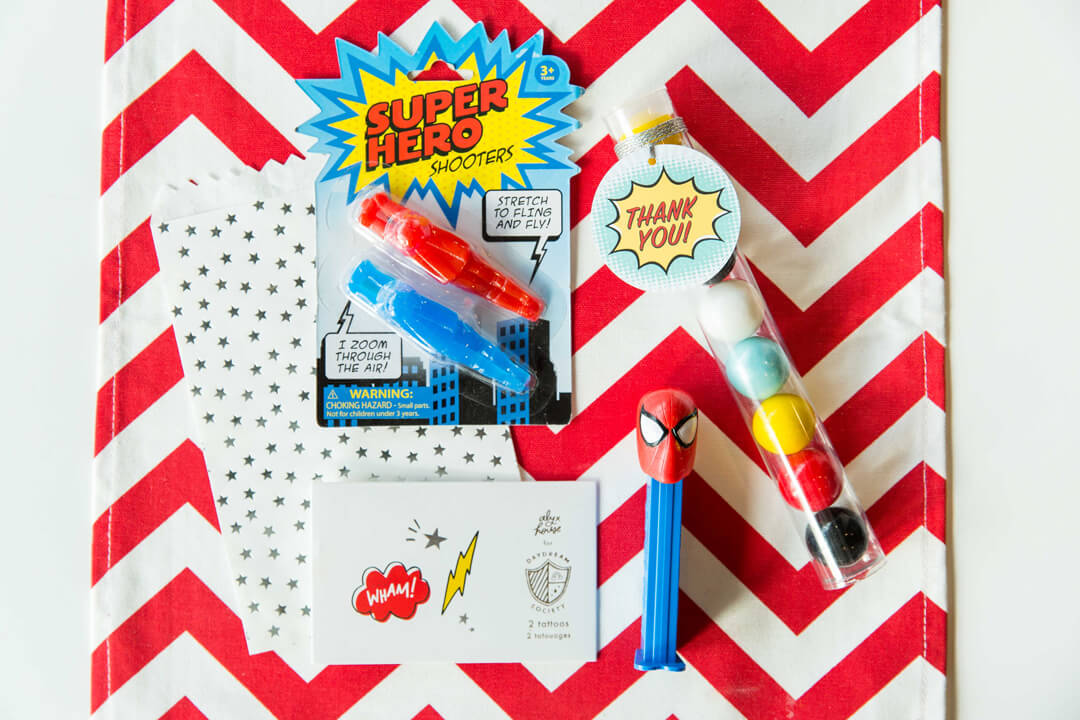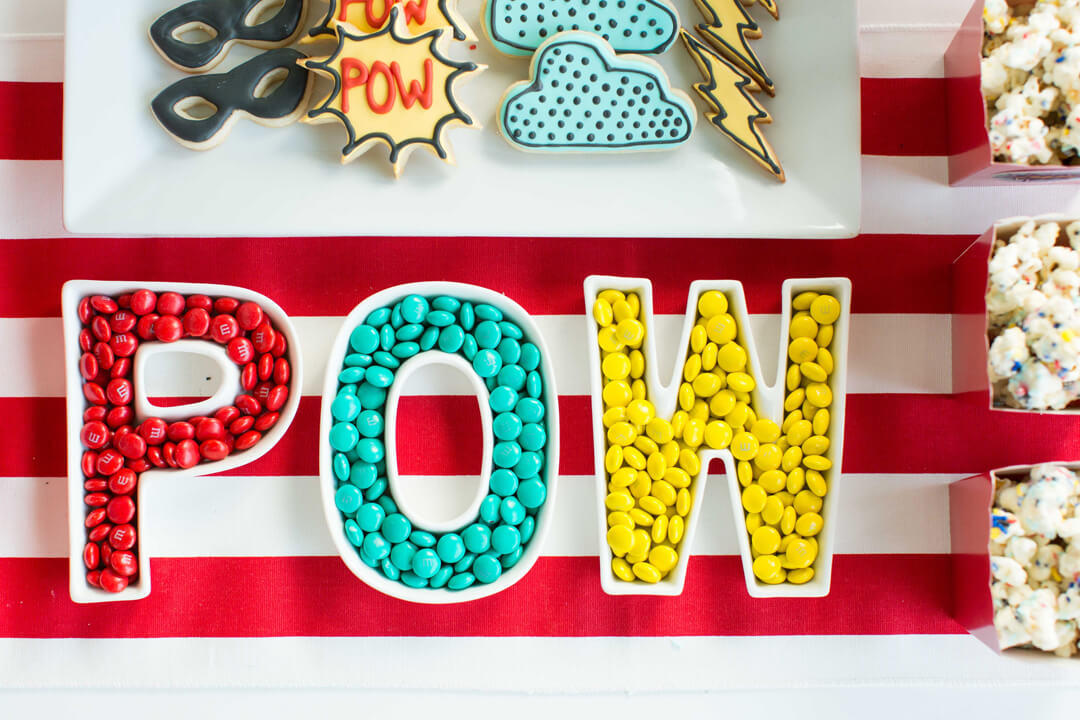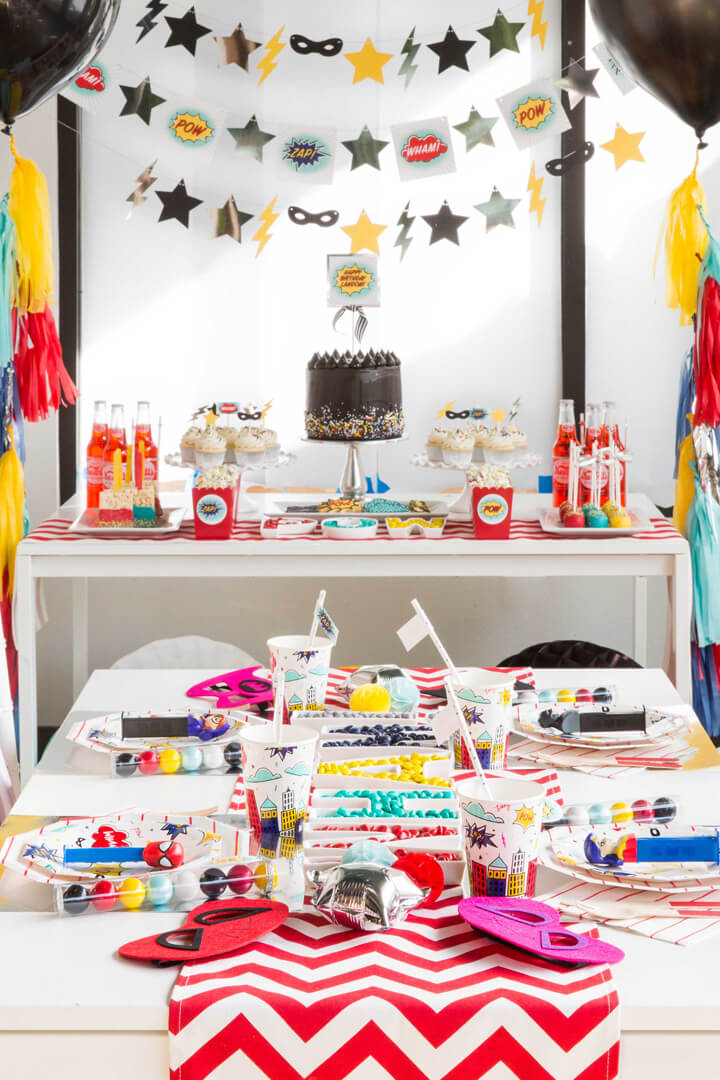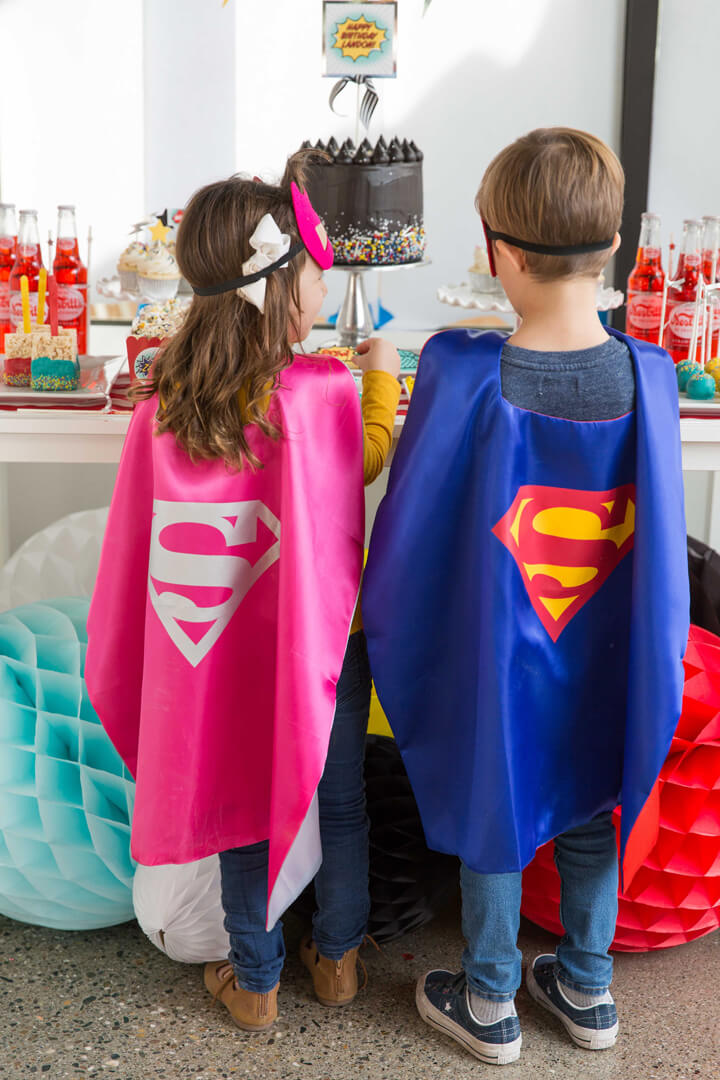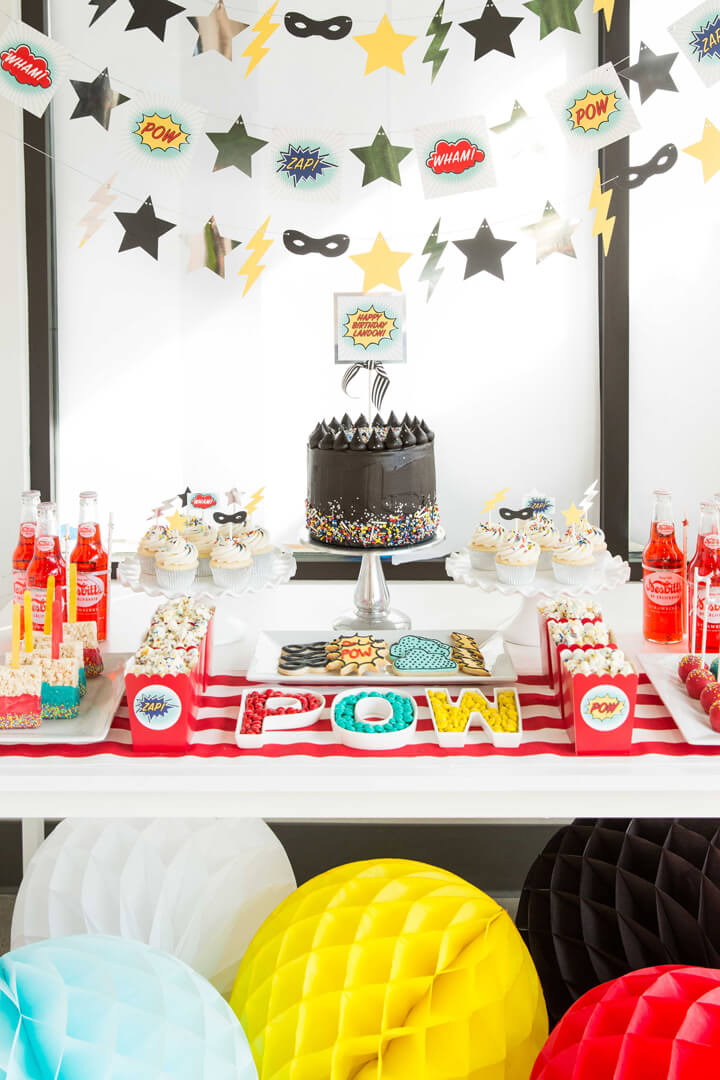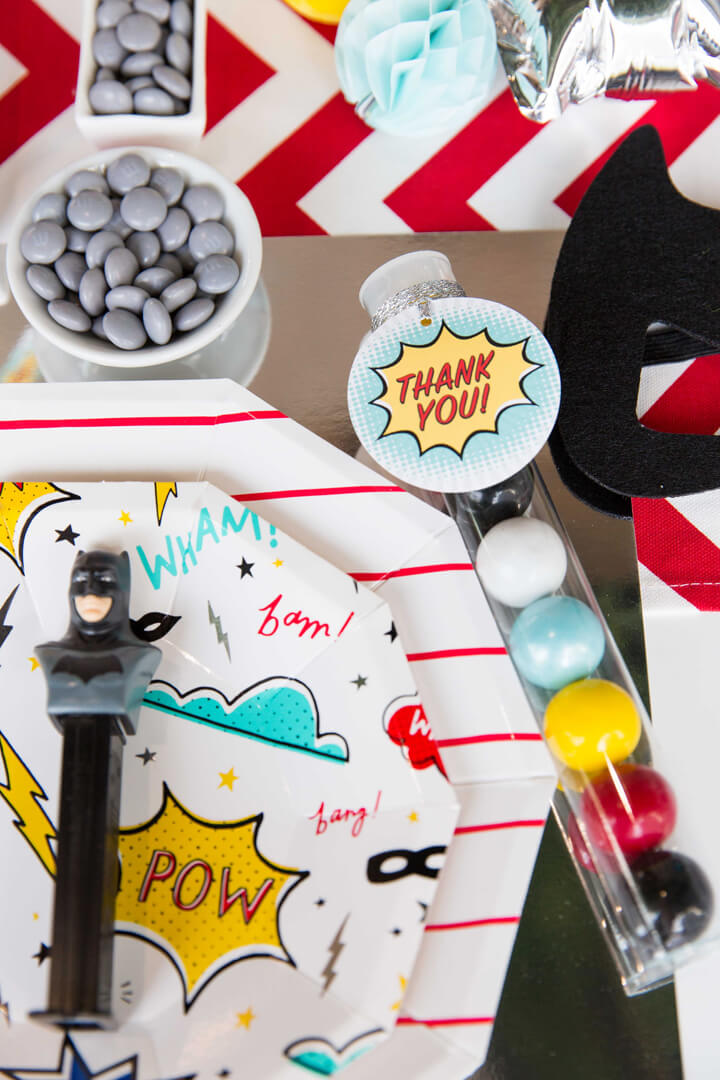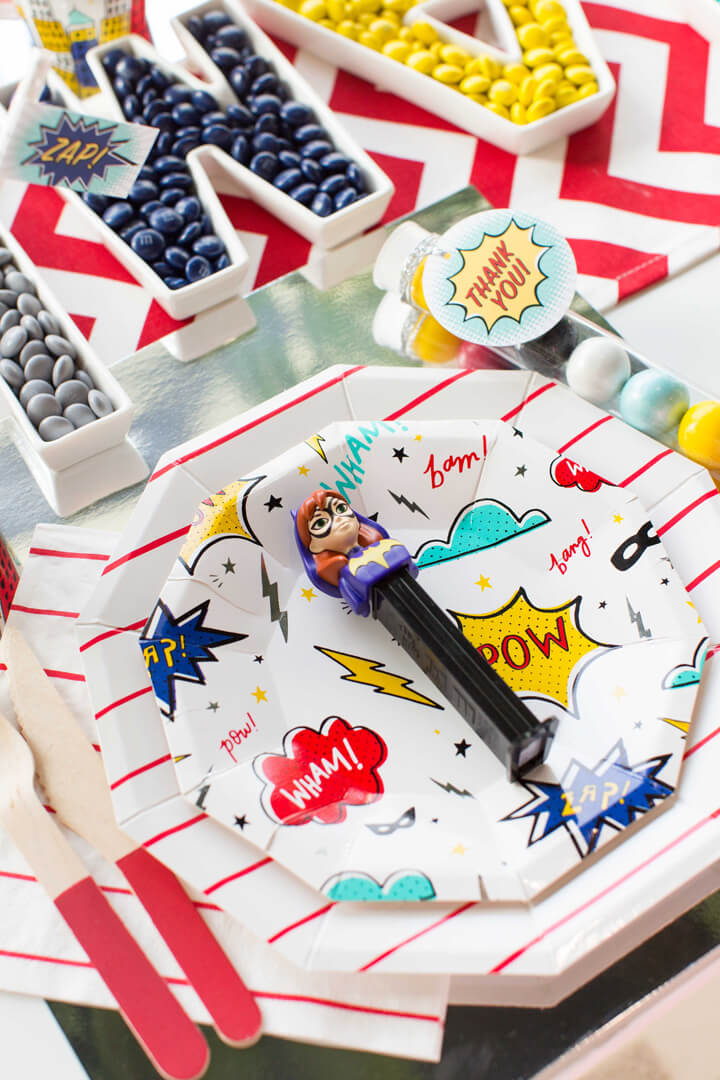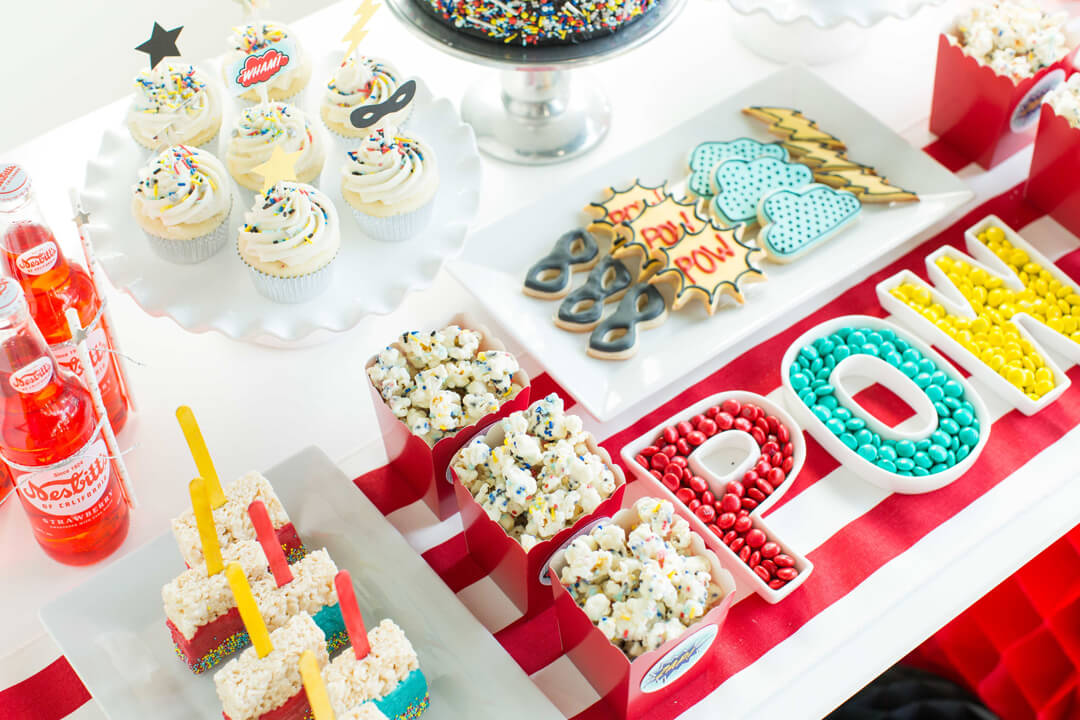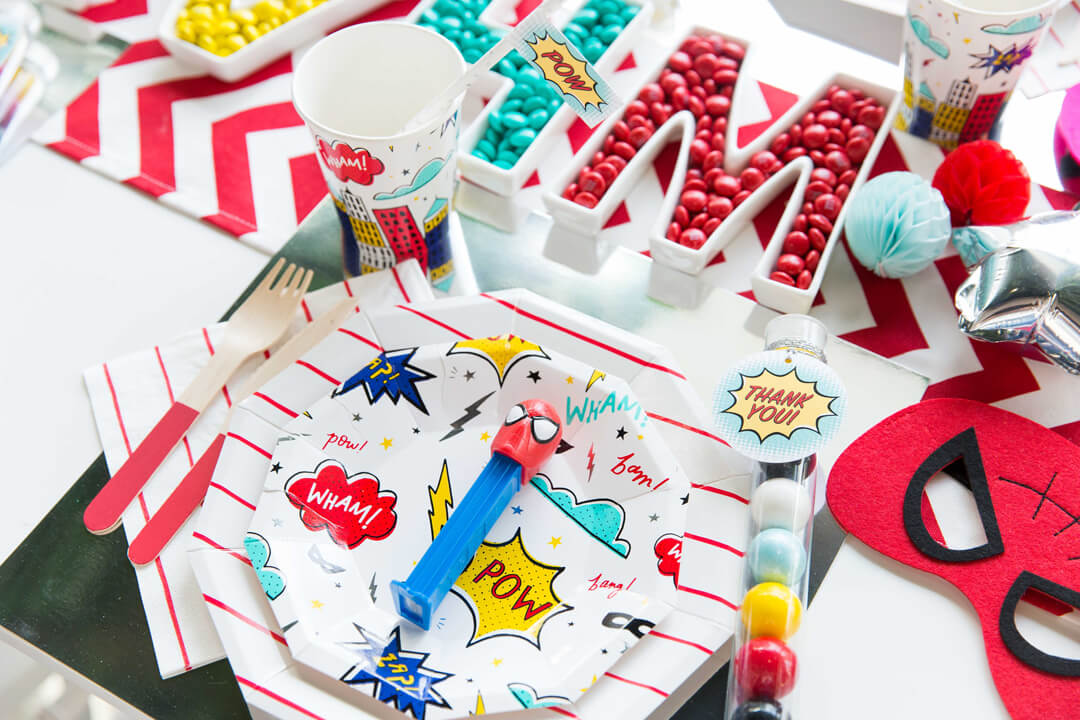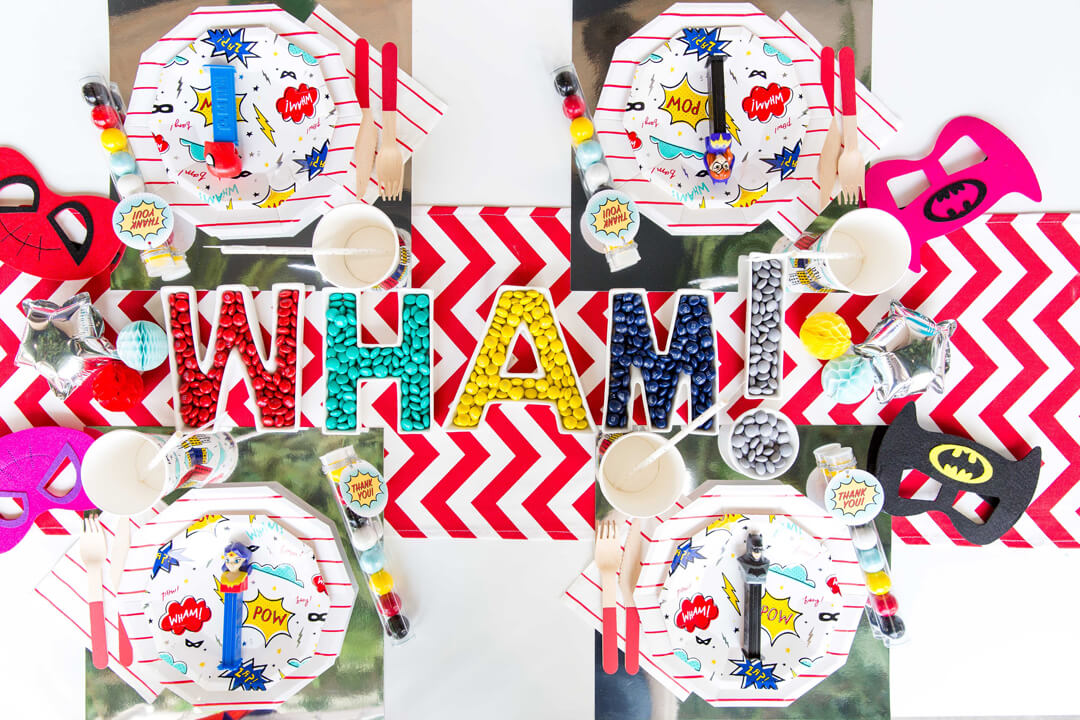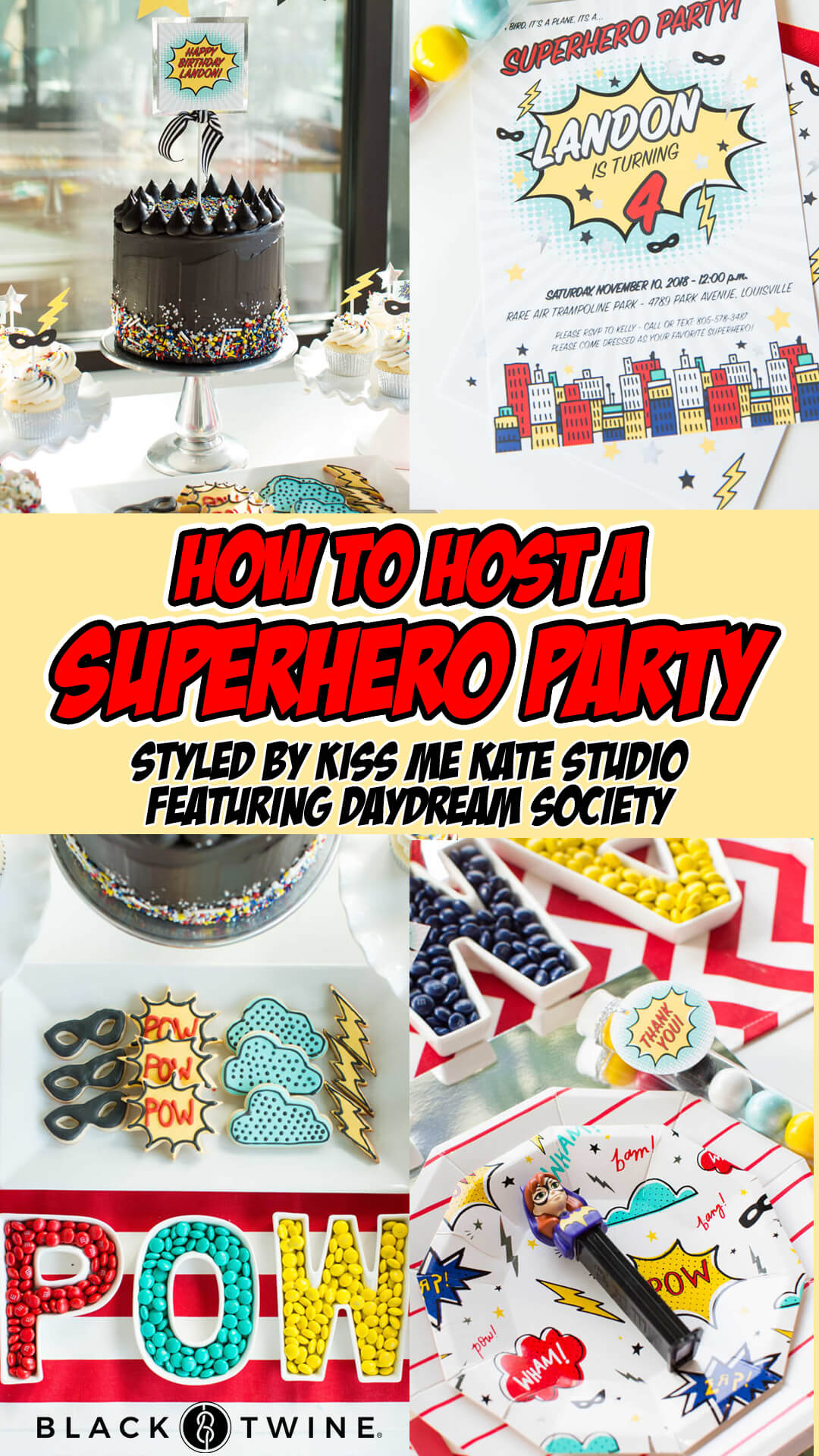 You're only 3 steps away from the perfect party.
Purchase
Review the blueprint and purchase the party items in a few easy steps.
Prep
Follow our easy ideas to wow your guests.
Assemble
Follow our timeline and party tips for seamless execution.
Buy your party items with a few simple clicks.
(prices and availability subject to change)
Prepare perfect party decor + party food.
Pull it all together in just a few easy steps.
Timeline
6-8 Weeks Prior
Purchase the invitations and party printables from Kiss Me Kate Studio. If hosting the party at a location other than your home, reserve venue.
4-5 Weeks Prior
Mail invitations
Purchase the party decor items, serving ware, and favor items online
Order cake, cupcakes, decorative sugar cookies and other sweet treats (if ordering from a bakery)
Plan and purchase any needed items for party activities
2 Days Prior
If making desserts, start as much as you can and finish up the day ahead
1 Day Prior
Set up any tables and chairs you need to plus add table linens. Set tables and set up all dessert serving pieces with sticky notes indicating what goes where (if party is at your home)
Get balloons blown up
Day Of
Set-up your tablescape according to the photos in this blueprint plus hang garlands (you can do this day prior if you are hosting at home)
Set out the food and chilled drinks about 30 minutes before the guests arrive.
Celebrate!
Estimated Budget
12-15 People

Decor: $350 – $400

Food: $100 – $250

Beverage: $25 – $50

TOTAL: $475 – $700
Kiss Me Kate Studio shares top tips for pulling off your event.
Tip 1
It's always a good idea to have a few activities planned ahead for the birthday guests to partake in.  Some easy and fun ones are Bingo, based on the theme of the party, set up a quick photo area with props so guests can take selfies with the guest of honor, a scavenger hunt, and guess how many gumballs are in a jar contest.  Have prizes for your guests who win each game or activity.
Tip 2
Do as much prep work as you can in the weeks and days leading up to the party to make it as stress free as possible!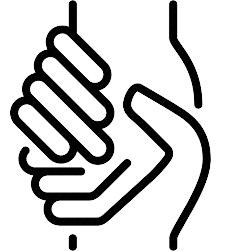 Tip 3
Have a friend who has offered to help?  Have her take photos during the party so you can focus on having a good time plus have lots of memories after the fun is over.
Tip 4
Remember that photo area you set up? Take photos of the birthday boy or girl with each of their guests then print out photos and include one with each thank you note sent out to each guest.