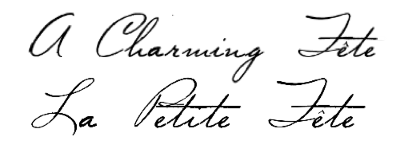 Tickled Pink Valentine's Day Brunch
Featuring ONEHOPE and Sugarfina
Styled by A Charming Fête & La Petite Fête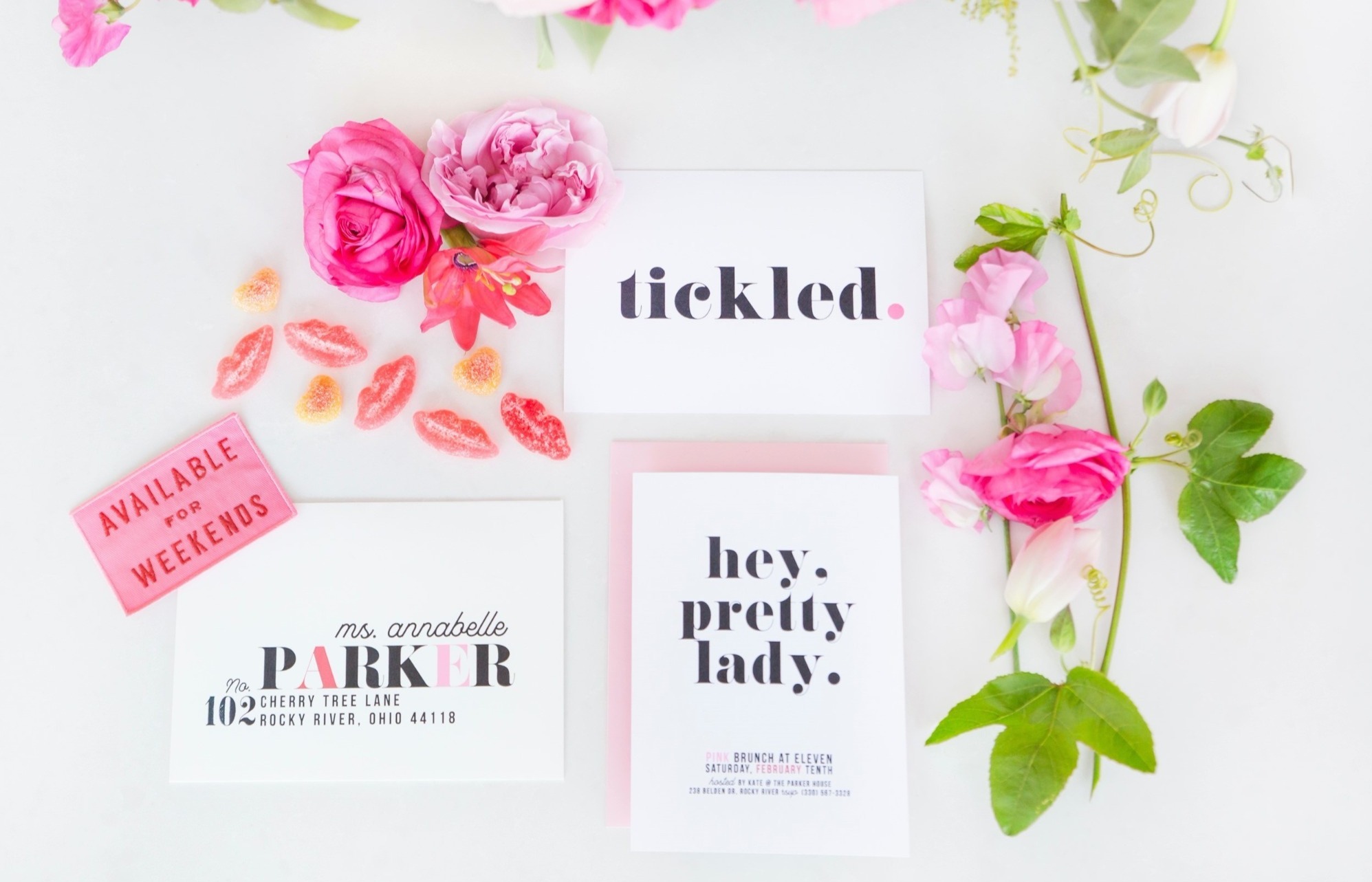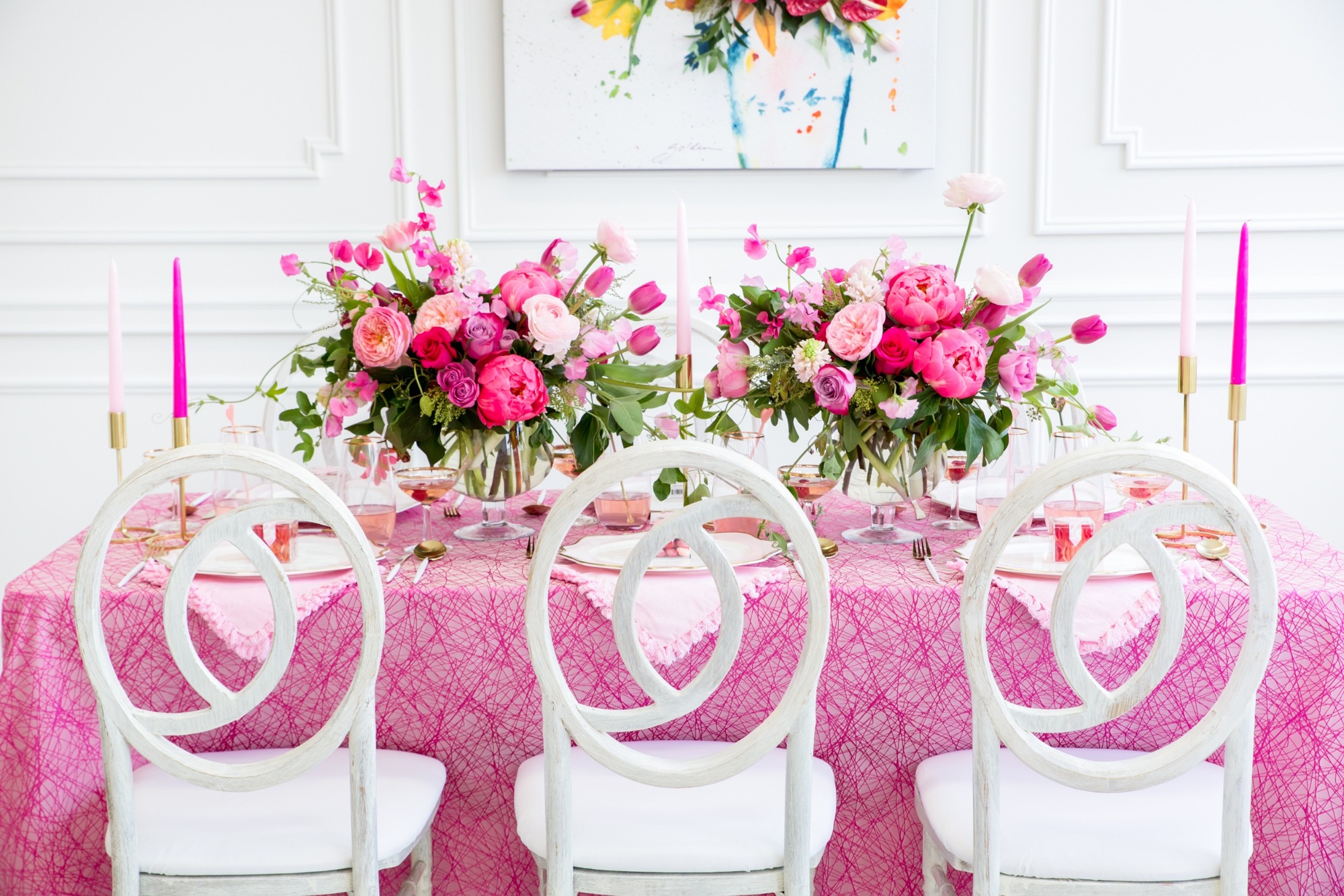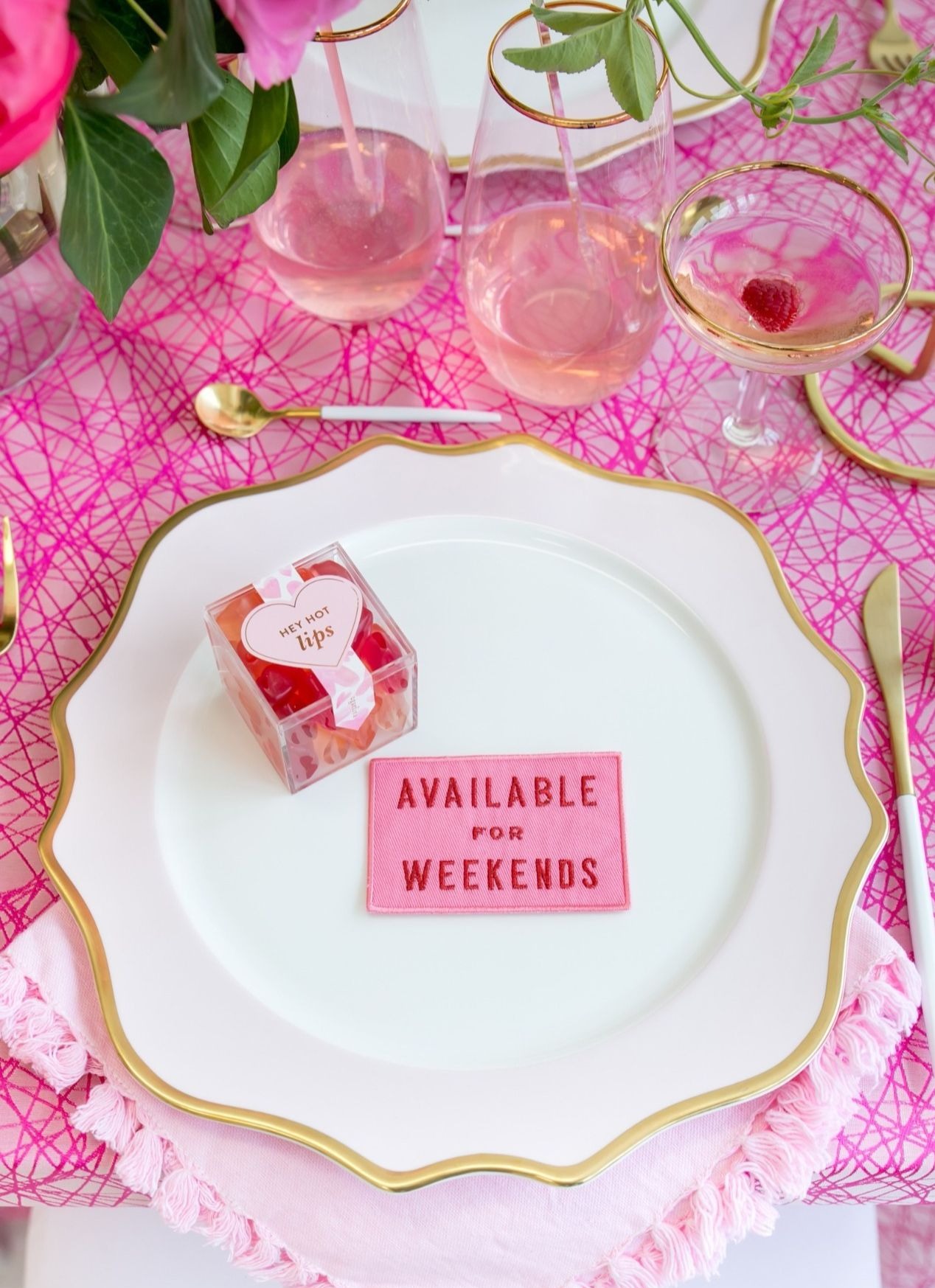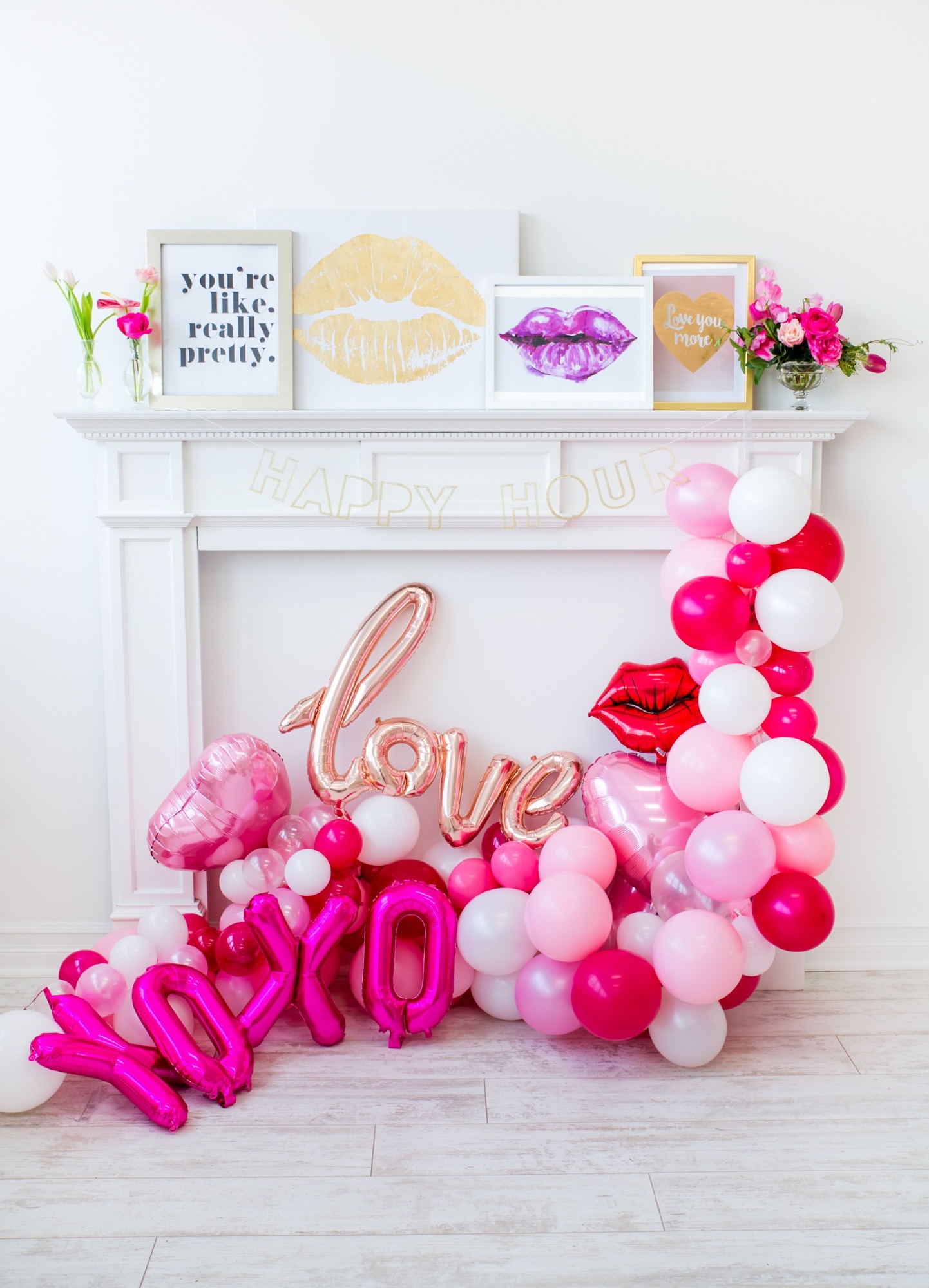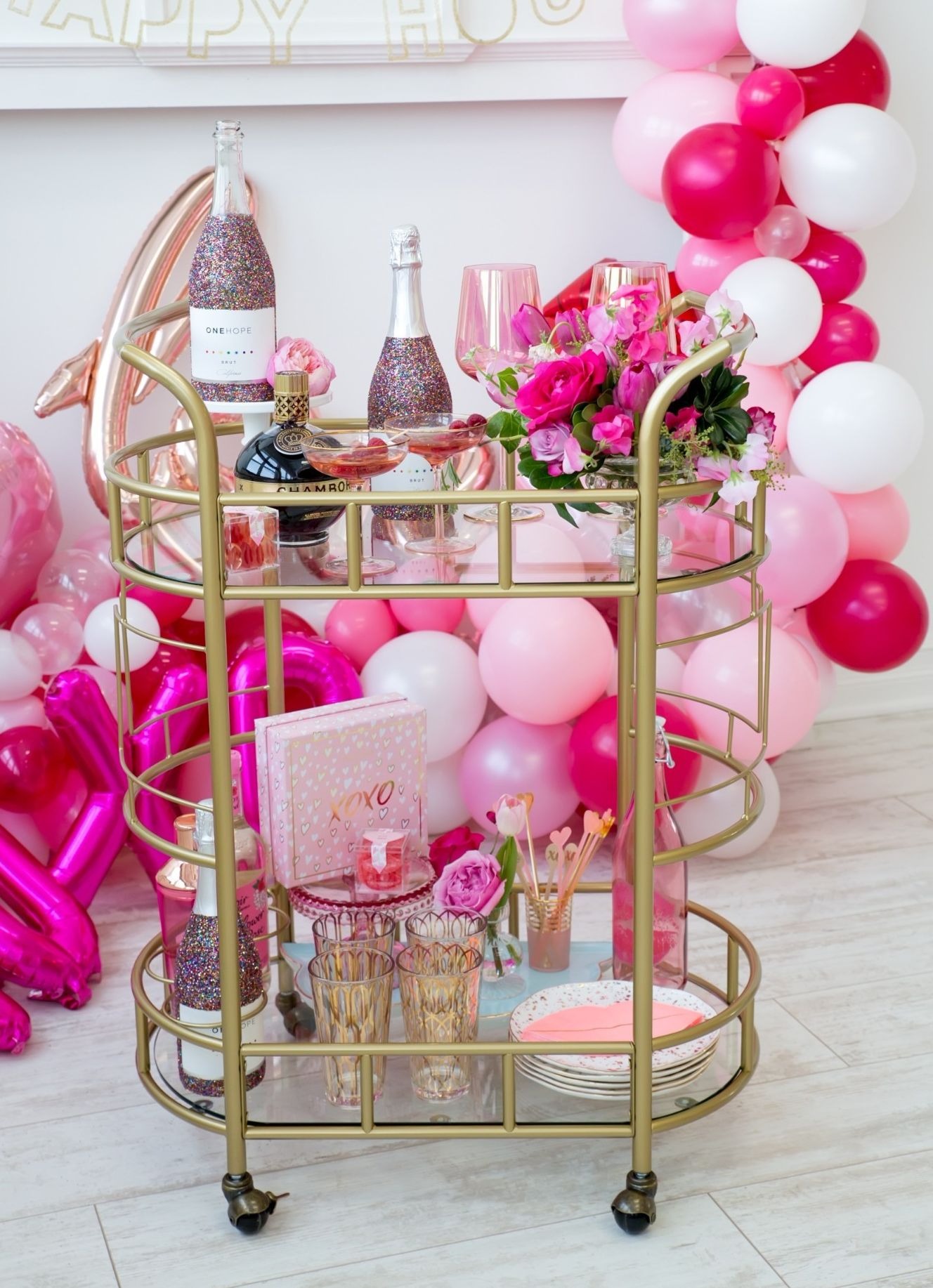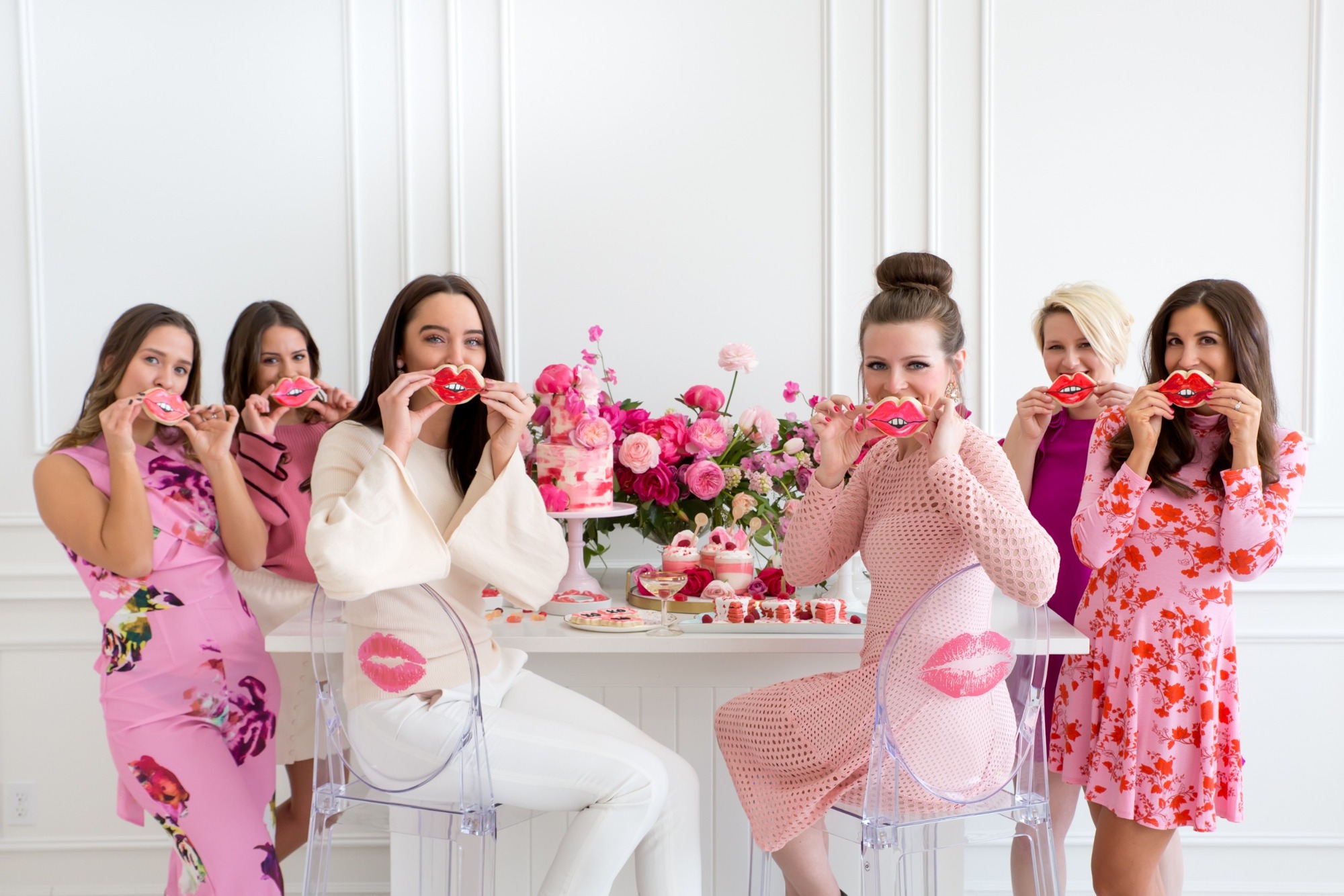 You're only 3 steps away from the perfect party.
Purchase
Review the blueprint and purchase the party items in a few easy steps.
Prep
Follow our easy ideas to wow your guests.
Assemble
Follow our timeline and party tips for seamless execution.
Buy your party items with a few simple clicks.
(prices and availability subject to change)
Additional Tip
We served pink heart-shaped waffles at our brunch. We tinted the waffle batter lightly with a bit of food coloring, but you can also do this naturally with a bit of beet juice. We recommend garnishing the  waffles with a powdered sugar glaze (milk, butter and powdered sugar) and fresh raspberries.
Additional Tip
We used the lip wall decals to decorate the chairs, but feel free to use them anywhere!
Additional Tip
For the balloon garland, we used 2 DIY balloon garland kits from One Stylish Party and affixed the garlands over the mantle so that the balloons looked like they were "spilling out" of the fireplace. We also added some fabulous shiny mylar balloons from Northstar — lips, hearts and XOXO balloons.
Prepare perfect party decor + party food.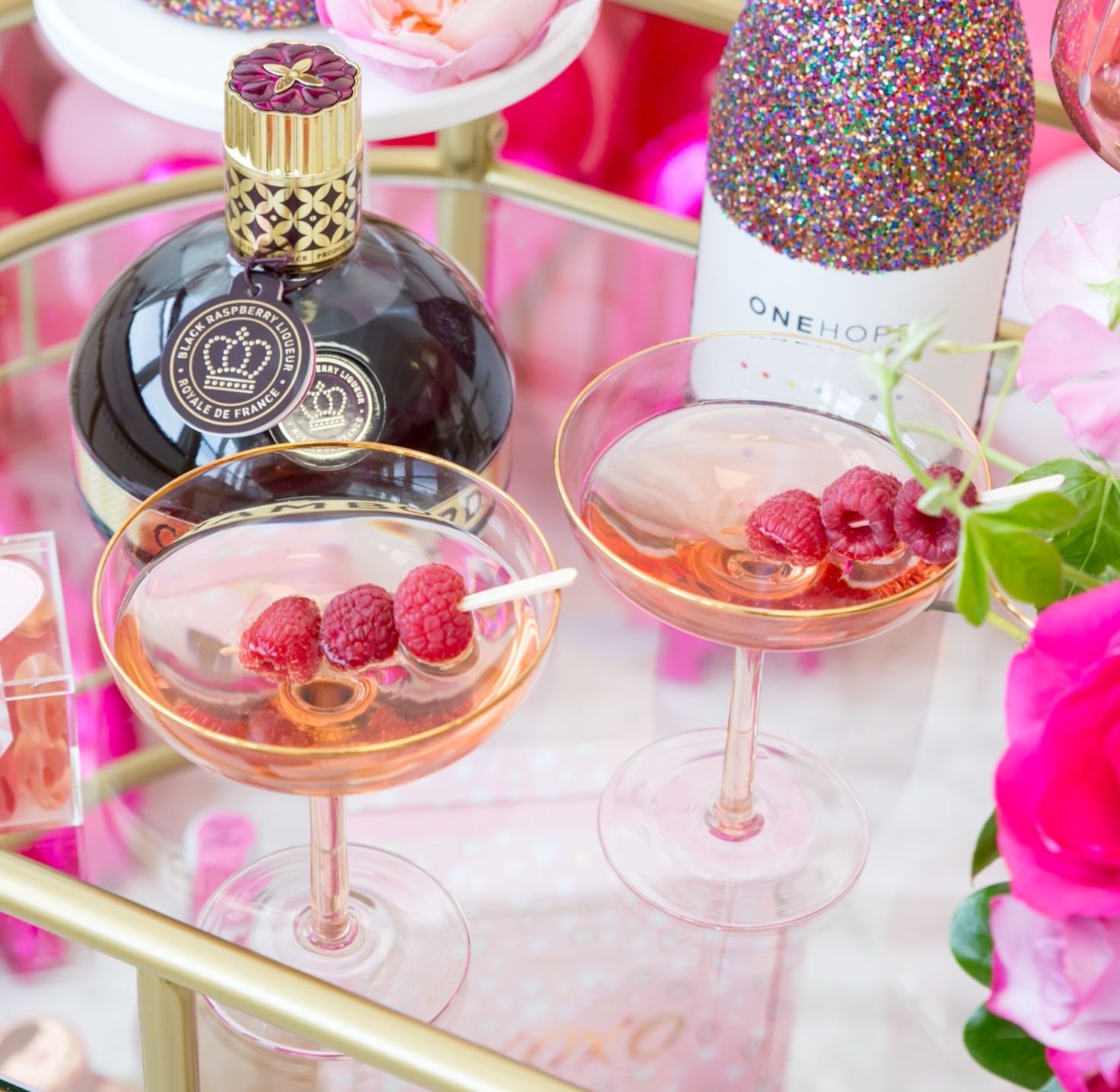 Ingredients
ONEHOPE champagne
Chambord liqueur
Fresh raspberries
Directions
Add 1/4 oz Chambord to a champagne flute.
Fill the remainder of the glass with One Hope champagne.
Garnish the cocktail with a fresh raspberry.
Pink & White Mousse Parfaits
Ingredients
1 1/2 cups whipping cream
1/2 cup milk
1 3-oz. box instant white chocolate pudding
1 tsp almond extract
1 pint fresh raspberries
Pink food coloring
Sprinkles
Piping bags
Directions
In a bowl, beat the whipping cream and milk until soft peaks form.
Pour in the dry pudding mix and almond extract. Beat for 2-3 minutes (or until stiff peaks form).
Scoop half of the mousse into a separate bowl. In one of the bowls, add 2-3 drops light pink food coloring and stir until fully pink.
Scoop the white and pink mousse into two separate piping bags fit with small round tips. If you don't have tips, you can just snip a corner of the piping bag off.
Starting at the bottom of a small dessert cup or bowl, pipe one color of mousse and alternate until cup is full.
Decorate the top of the parfait with fresh raspberries and sprinkles.
Pull it all together in just a few easy steps.
Timeline
3 Weeks Prior
Purchase the party decor items and Sugarfina candy cube favors
Order cake and decorative sugar cookies (if getting from a bakery)
Place centerpiece floral order (if ordering from flower shop)
2 Days Prior
Pick up your groceries, including the champagne, Chambord, fresh raspberries, waffle ingredients, fresh fruit, and any other food you're serving
If DIY'ing the centerpieces, pick up fresh flowers in different shades of pink and red. Clean and prep the stems and put in bucket of water to allow them time to open
1 Day Prior
If DIY'ing floral centerpiece, create them and keep them aside in a cool spot
Inflate balloons and create the balloon garland to style over the bar cart or on a blank wall
Style bar cart with any non-perishable items (i.e. glassware, drink stirrers)
Prep and cut any fresh fruit that you're serving and refrigerate
Day Of
Set-up your dining table according to the photos in this blueprint (you can do this day prior if you're hosting at home)
Make the mousse parfaits and refrigerate (see Prep Section)
Prep your cocktails (see Prep Section)
Make your heart shaped waffles and keep warm. You can put them on a pretty platter when guests arrive
Set up dessert table display on pretty cake stands, cake, cookies and mousse
Add any extra fresh flowers to dessert display area
Estimated Budget
8 People

Decor: $500 – $1,500

Food: $50 – $100

Beverage: $100 – $200

TOTAL: $650 – $1,800
A Charming Fête shares its top tips for pulling off this event.

Tip 1
This party is all about pink! Don't be shy to go all out on pink decor!

Tip 2
We recommend incorporating fresh flowers – after all, it's Valentine's Day! We ordered fresh floral arrangements for the table in tonal pinks ranging from pastel to hot hot hot! As a less expensive option, you can pick up flowers from the local market in a blend of pinks to add a fresh pop to your table.
Tip 3
Nothing makes brunch more fun than a cocktail (see the Prep Section for our Kir Royale recipe)!

Tip 4
It's very simple to display the desserts and food in a visually appealing way. We usually recommend using a kitchen island / counter or a open table. We love creating different levels on the table display using cake stands of various heights.

Tip 5
We used the Sugarfina candy cubes as favors and to display on the bar cart. The candy can also be used as a garnish on cupcakes or cookies.