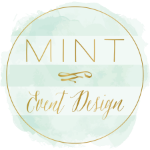 Tropicale Bridal Shower
In Collaboration with Daydream Society
Styled by Mint Event Design
You're only 3 steps away from the perfect party.
Purchase
Review the blueprint and purchase the party items in a few easy steps.
Prep
Follow our easy ideas to wow your guests.
Assemble
Follow our timeline and party tips for seamless execution.
Buy your party items with a few simple clicks.
(prices and availability subject to change)
Additional Tips
For our dessert station, we served a vanilla cake, white chocolate raspberry cupcakes, pistachio cupcakes, strawberry cupcakes, custom sugar cookies, mini fruit tarts, passion fruit mousse parfaits, macarons, and a lemon merengue tart. Feel free to choose from any of these suggestions or come up with you own dessert menu!
For beverages, we served fruit-infused water and strawberry pineapple mojitos. Perfect for this tropical-themed shower!
Prepare perfect party food.
Passion Fruit Mousse Parfaits
Ingredients
Makes 8 Servings
2 cups of frozen passion fruit pulp (defrosted)
4 cups of heavy cream
1 14-oz. can of sweetened condensed milk
Whipped cream
Directions
Place 1 tablespoon of passion fruit pulp in the bottom of 8 martini glasses and set the glasses aside.
Using an electric mixer beat the cream until it holds stiff peaks.
Whisk 1 1/4 cups of passion fruit pulp with the condensed milk in a large bowl, add 1/4 of the whipped cream and whisk it in.
Fold in the remaining whipped cream and fill the martini glasses with some mousse.
Serve immediately or cover flush with plastic wrap and refrigerate for up to 8 hours. Add whipped cream on top just before serving.
Pull it all together in just a few easy steps.
Timeline
4 Weeks Prior
Send out invitations to the guests
Purchase party decor, including the Daydream Society's Tropicale collection, personalized invitations, signage, cupcake toppers & drink stirrers
Place an order with your local bakery and / or catering company if not preparing food yourself
Check with your local furniture rental company to find pieces to incorporate into your event (optional)
3 Weeks Prior
Place your floral order (optional)
1 Week Prior
Finalize your guest list and make any changes to the food and beverage quantities
1 Day Prior
If you are making your own floral arrangements, pick up fresh flowers from your local market and make the arrangements
Purchase some fruit to accent the different areas of the party like the drink station
Confirm any food orders and furniture rental delivery.
Day Of
Set up your tablescape and dessert & drink stations
Set out the food about 30 minutes before the guests arrive
Celebrate the bride-to-be!
Estimated Budget
8-10 People

Decor: $400 – $900

Food: $200 – $300

Beverage: $50 – $100

TOTAL: $650 – $1,300
Mint Event Design shares its top tips for pulling off this event.

Tip 1
Find a venue that offers up some amazing "Tropicale" vibes.
Tip 2
Adding tropical flowers and fruit are an easy way to create just the right ambiance.

Tip 3
We love floor seating around a table with lots of fun pillows.

Tip 4
When it comes to dessert, more is better! We love offering a wide variety of desserts to our guests, especially when we can display it in a unique way.