Watermelon-Themed Pool Party
Styled by The Celebration Stylist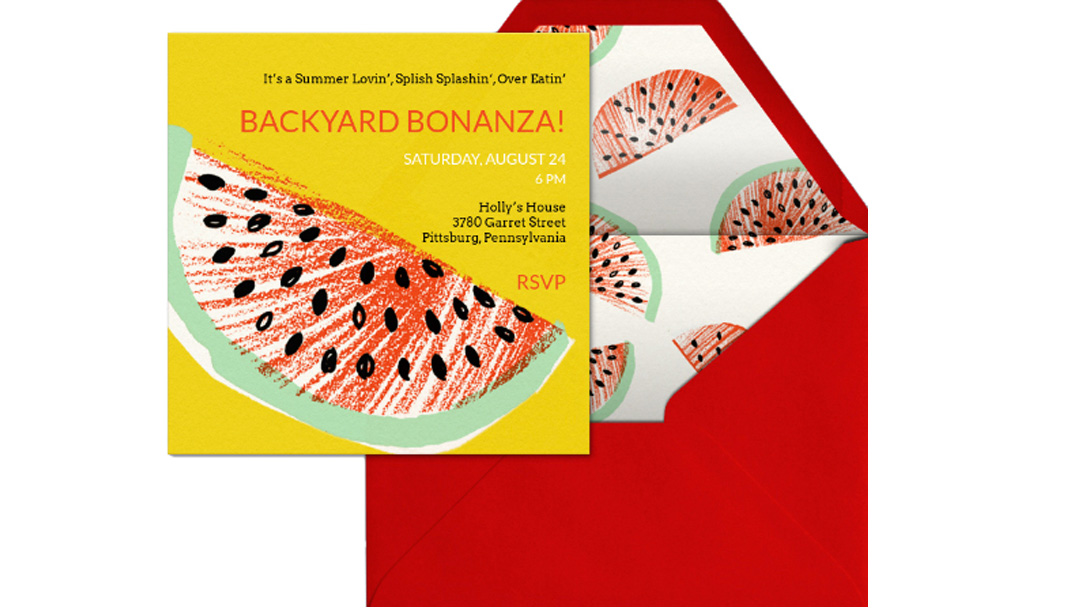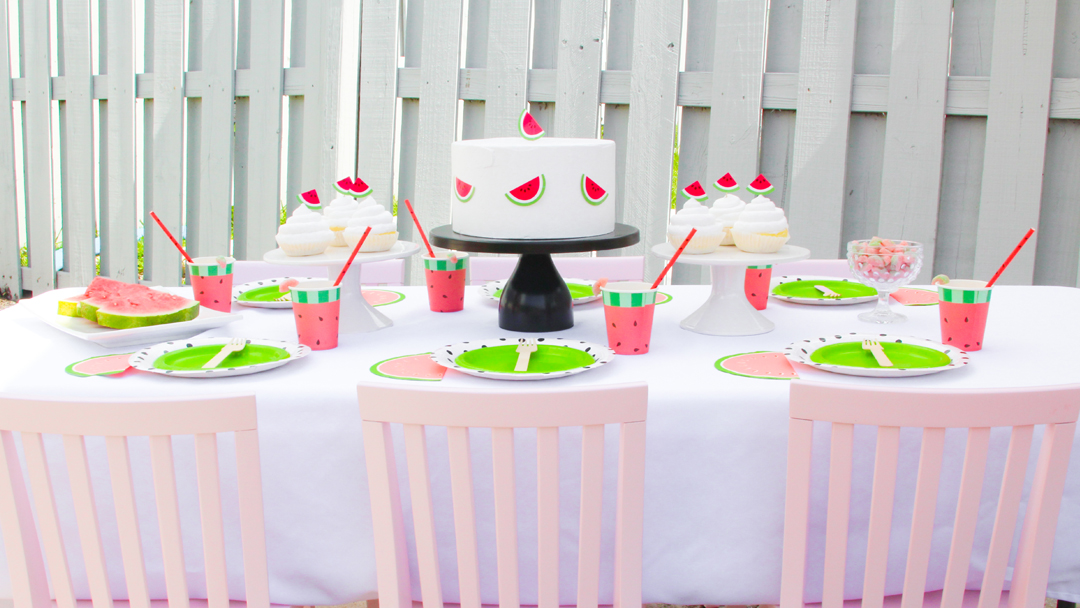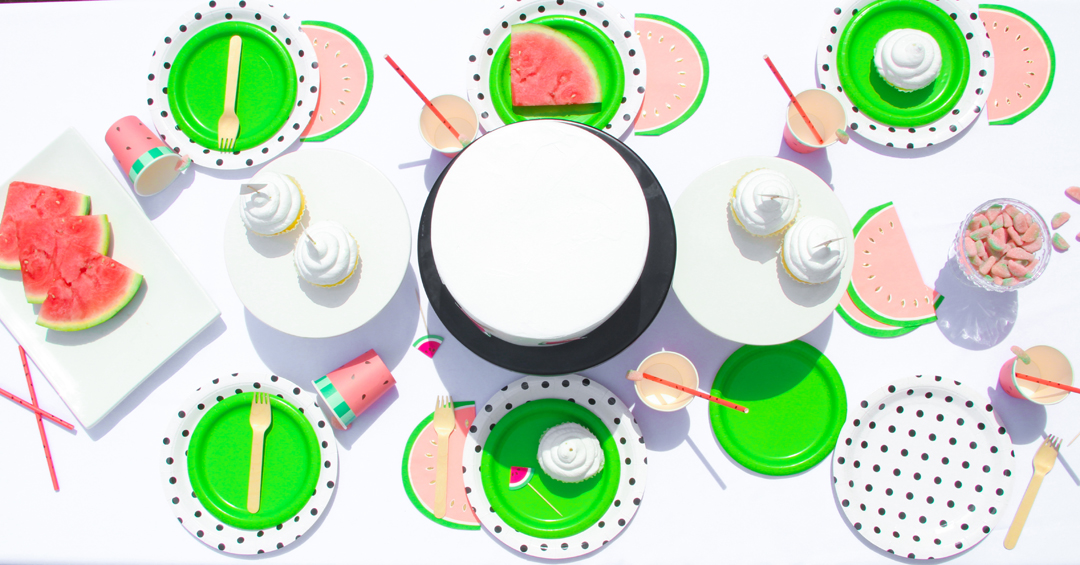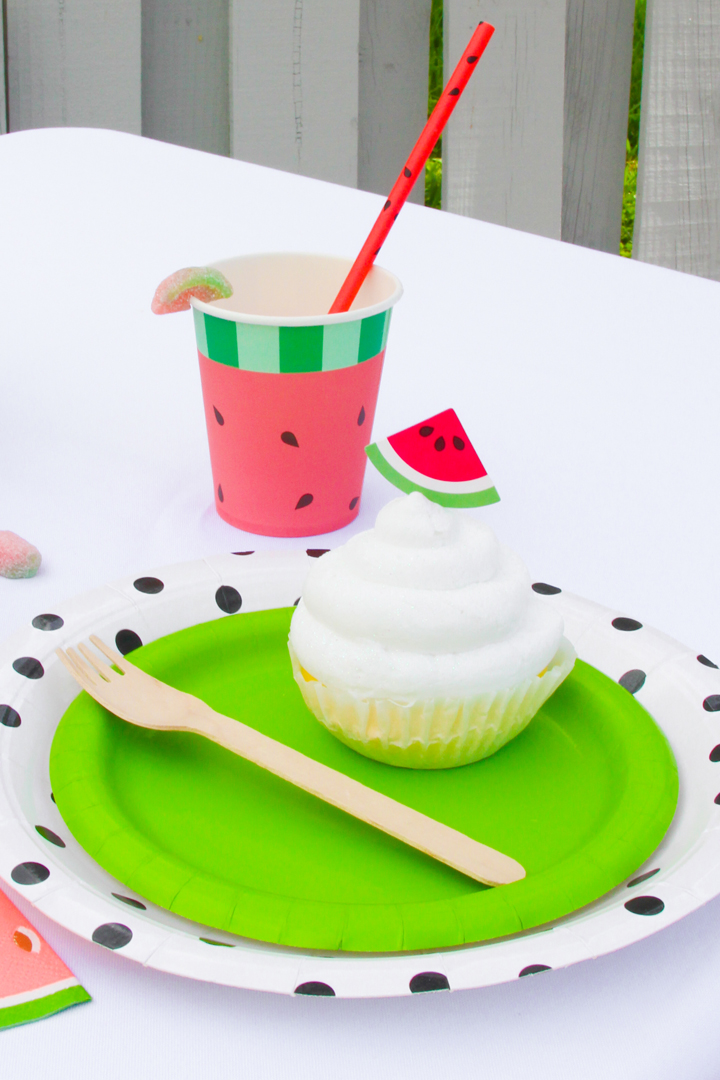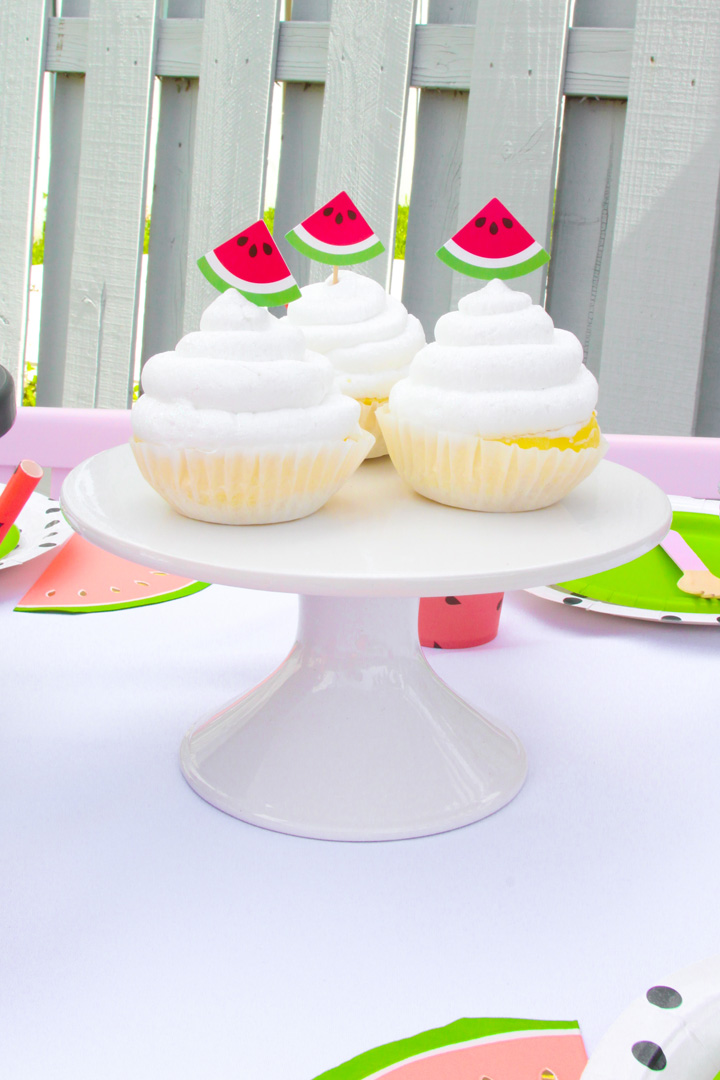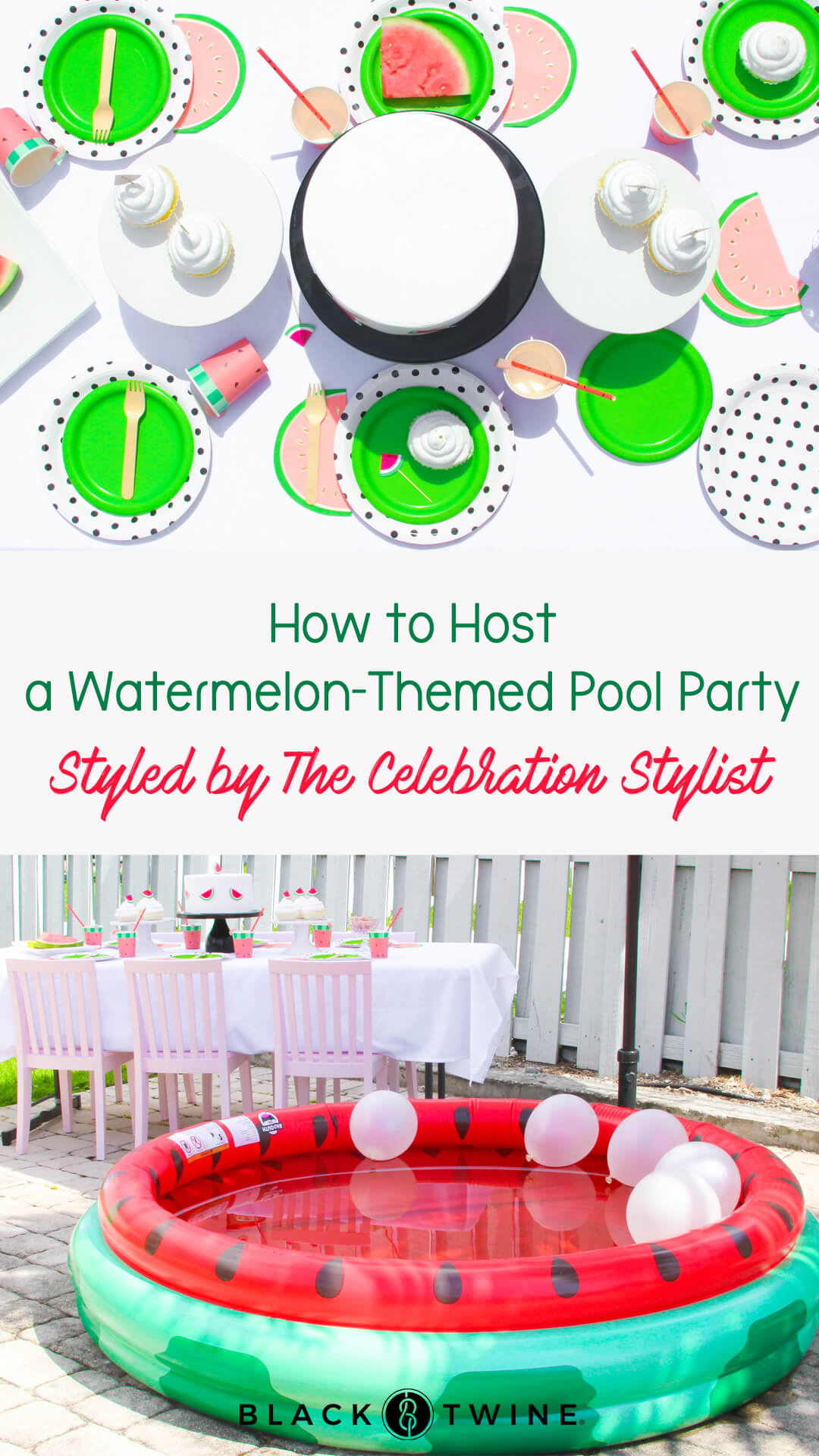 Photography by The Celebration Stylist
You're only 3 steps away from the perfect party.
Purchase
Review the blueprint and purchase the party items in a few easy steps.
Prep
Follow our easy ideas to wow your guests.
Assemble
Follow our timeline and party tips for seamless execution.
Buy your party items with a few simple clicks.
(prices and availability subject to change)
Prepare perfect party decor + party food.
Pull it all together in just a few easy steps.
Timeline
4-6 Weeks Prior
Send out Evite invitation to guests
3-4 Weeks Prior
Purchase party décor online, accounting for delivery time
2 Weeks Prior
Order birthday cake and cupcakes
2 Days Prior
Purchase any necessary food & beverage for the party
Day Of
Order pizza
Chill beverages
Set out any snacks and desserts
Celebrate!
Estimated Budget
10 – 12 People

Decor: $150 – $300

Food: $200 – $300

Beverage: $50 – $100

TOTAL: $400 – $700
The Celebration Stylist shares top tips for pulling off your event.
Tip 1
Invitations: I use Evite invitations almost exclusively for kids parties now. It's so much easier to send and track than regular invitations. You can send "save the dates", which I always recommend doing as soon as you set a date. And then you can email or text the invitations to guests when you're ready. You can even add a co-host if you're doing a joint celebration to help with the hosting duties.
Tip 2
Activities: For a pool party, a pool is all you'll need for hours of entertainment. Inflatable kiddie pools are great because they're easy for kids to get in and out of and you don't really have to know how to swim to still have fun. Bonus: If it rains, just drag it inside and fill it with balloons or balls for an equally fun Plan B.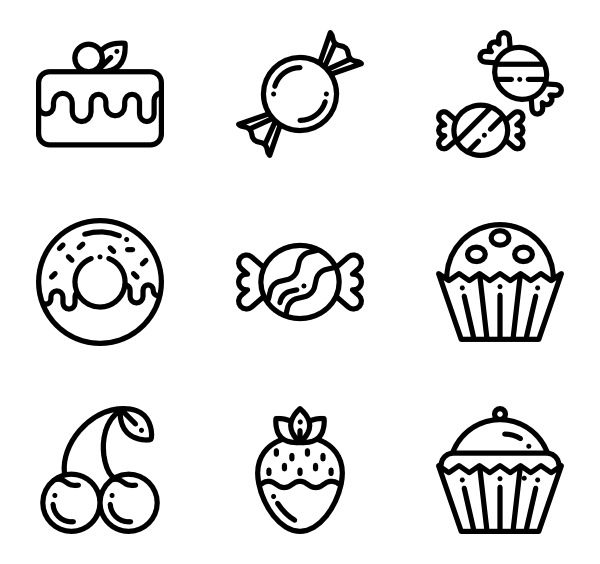 Tip 3
Décor & Food: Keep it simple and put everything on one table, right by the pool so the kids can come and go as they please. We served pizza and had watermelon on the table to snack on. Of course, we had cake and cupcakes too!  The cake, along with the paper ware, served as the décor. If you keep everything within the same theme, a little can go a long way with décor, especially outdoors.