We are thrilled to introduce you to Natalie, the the creative director of Fern & Maple, a full service event planning, party and brand styling for corporates, adults and children (or as Natalie likes to put it, creating parties for "for bigs and littles alike").
Born in Wellington, New Zealand, Natalie has ventured far from her Kiwi roots. She remains inspired by childhood memories of acting as an event stylist for her mum's elaborate get-togethers and hours spent rummaging through antique sales and up-cycling found objects with her dad.  Now, Natalie lives in Portland with her husband, David, their two children, Harrison and Parker, and their chocolate lab, Elsa.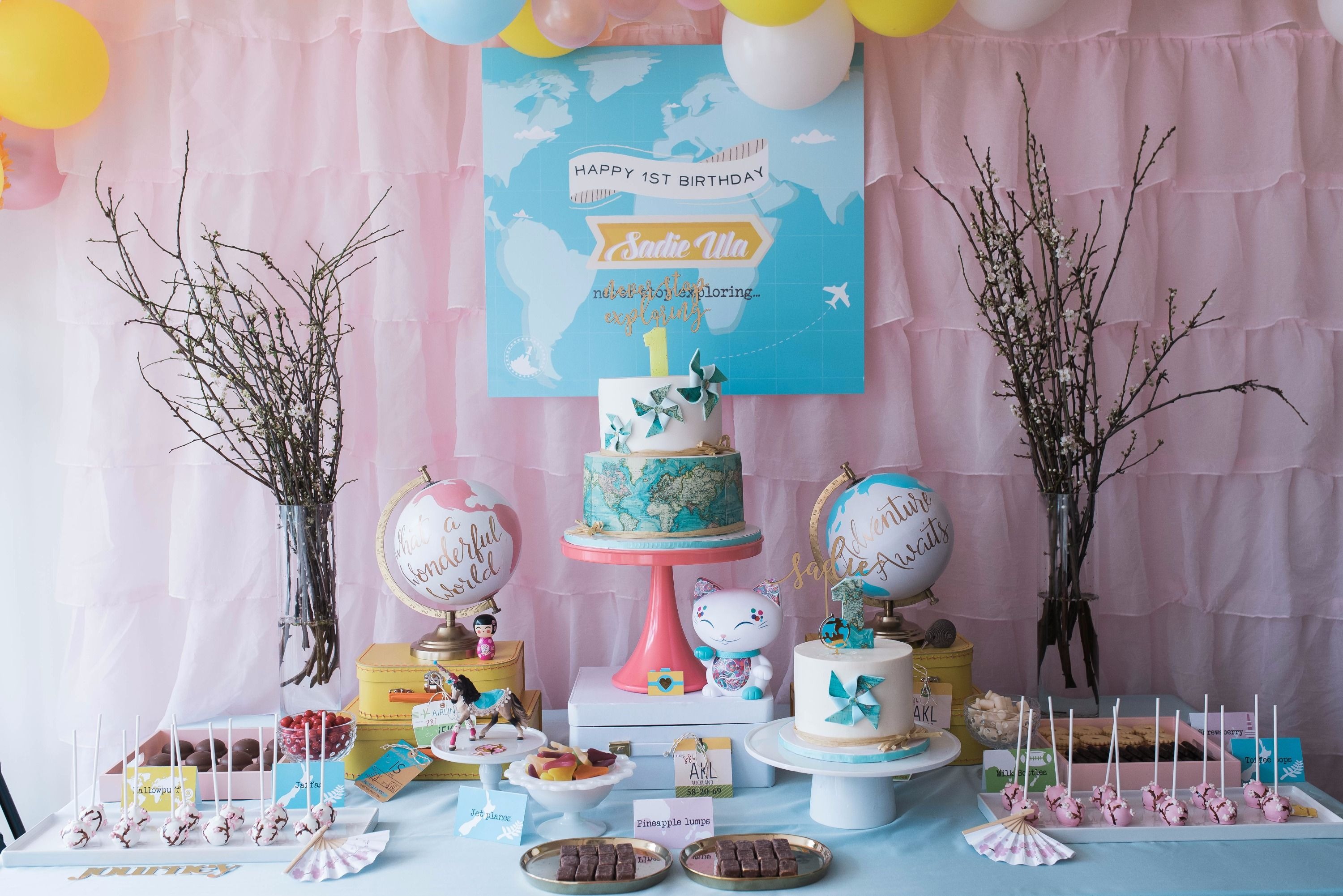 When you see the gorgeous details behind Natalie's Around the World 1st birthday party blueprint, you won't be surprised to find out that Natalie spent 15 years in international finance before turning to her life-long passion for entertaining. Her travels, taking her from the shores of the Southwest Pacific through Asia, Europe, and America, immersed her in a world of varied sights, sounds and textures, all of which influence her creativity.
We especially love the international culinary treats that Natalie has worked into the Around the World party, including British Bangers and Mash and Japanese sushi rolls. Natalie's customized "Keep Exploring" inflatable globes will be a big hit as decor that doubles as play. We can't get over the adorable little passports that kids can get stamped at various places in the party.  And the best part is that with this party blueprint, you can add in decor items from your own travels.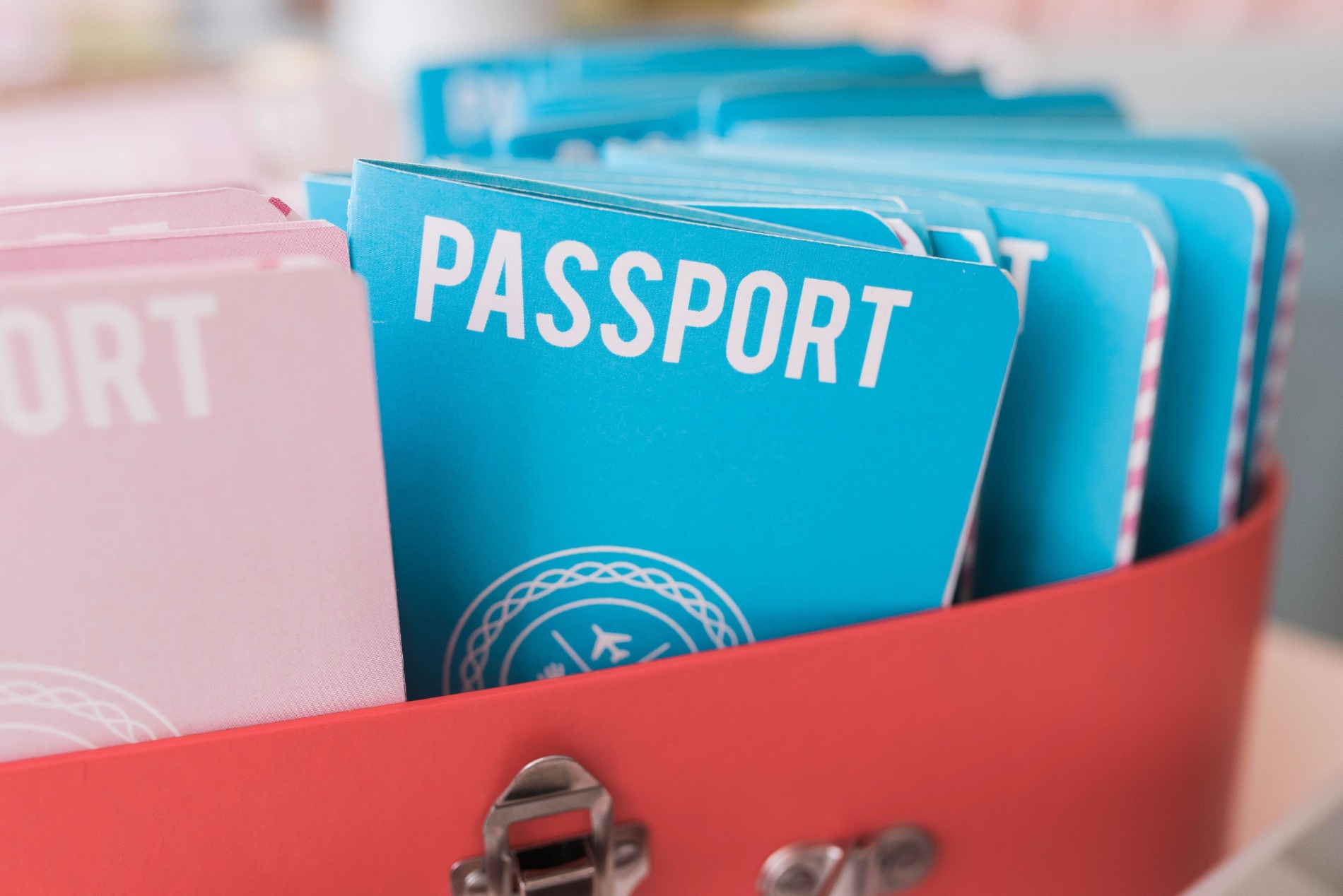 We are so happy to share Natalie's talent and bring you a blueprint for one of our most requested events – 1st birthday parties!  Cheers to Natalie for bringing her life-long dream to life with beautifully designed and exquisitely detailed events.