Boho Boo Bash
Styled by Giggle Home Furnishings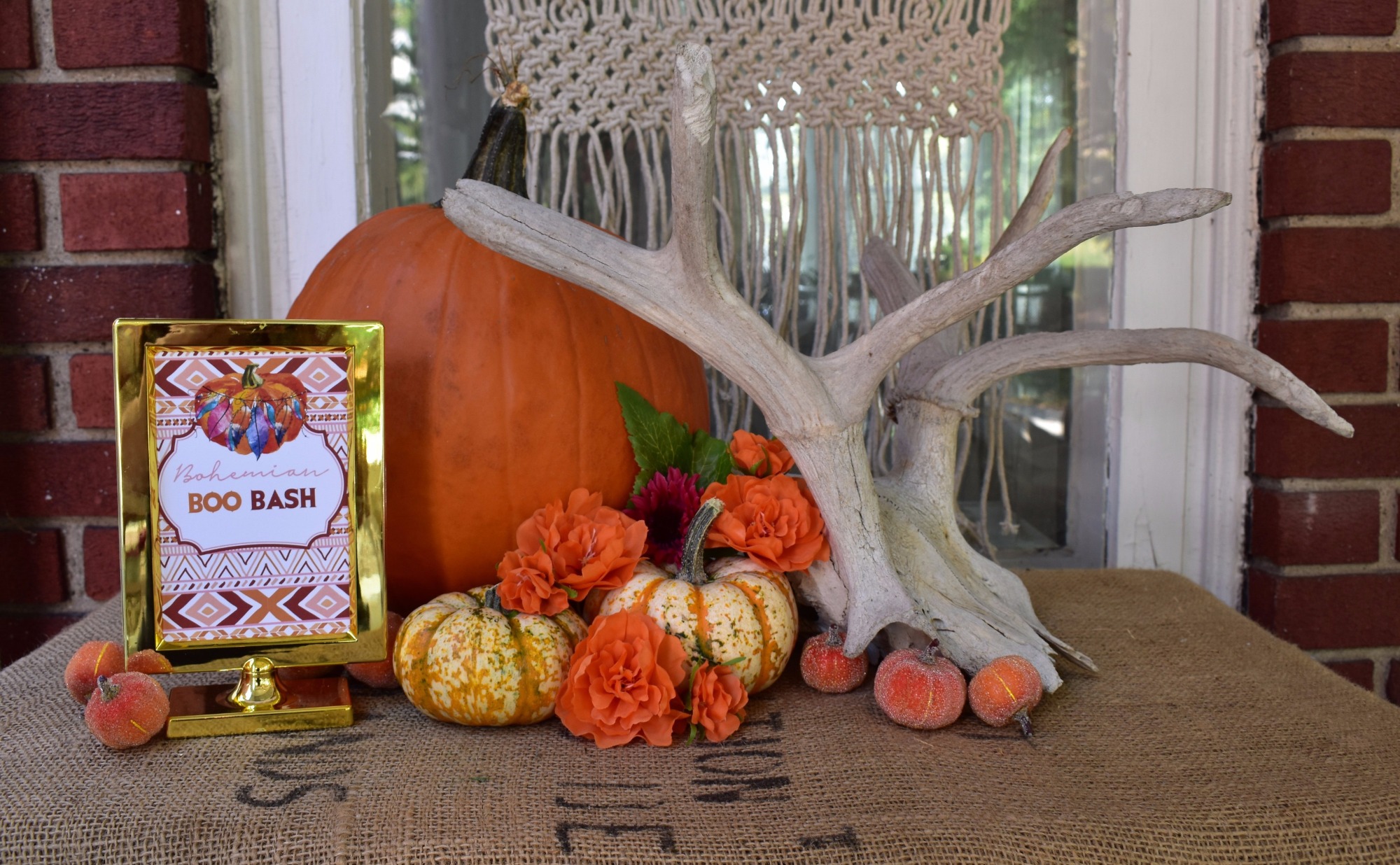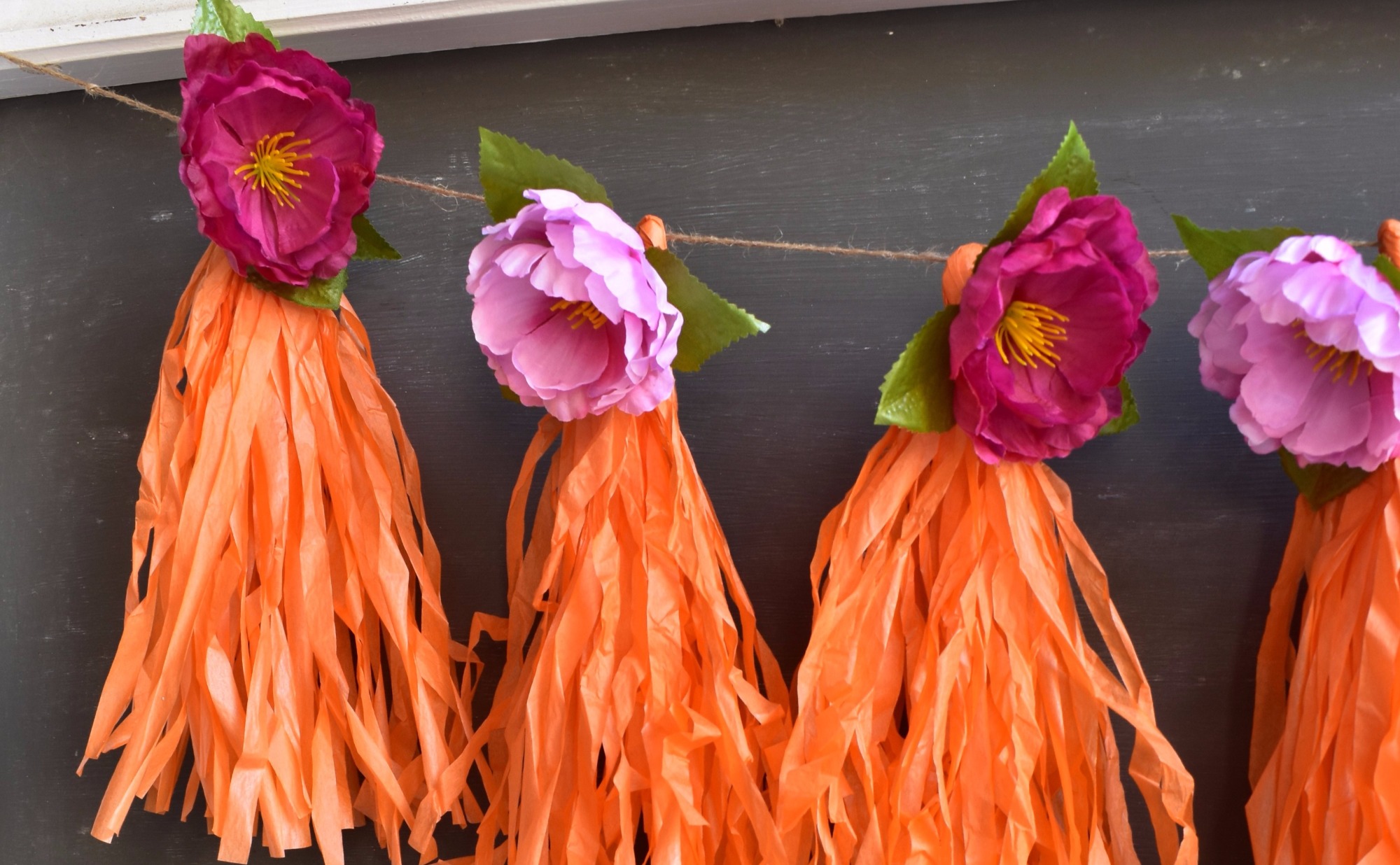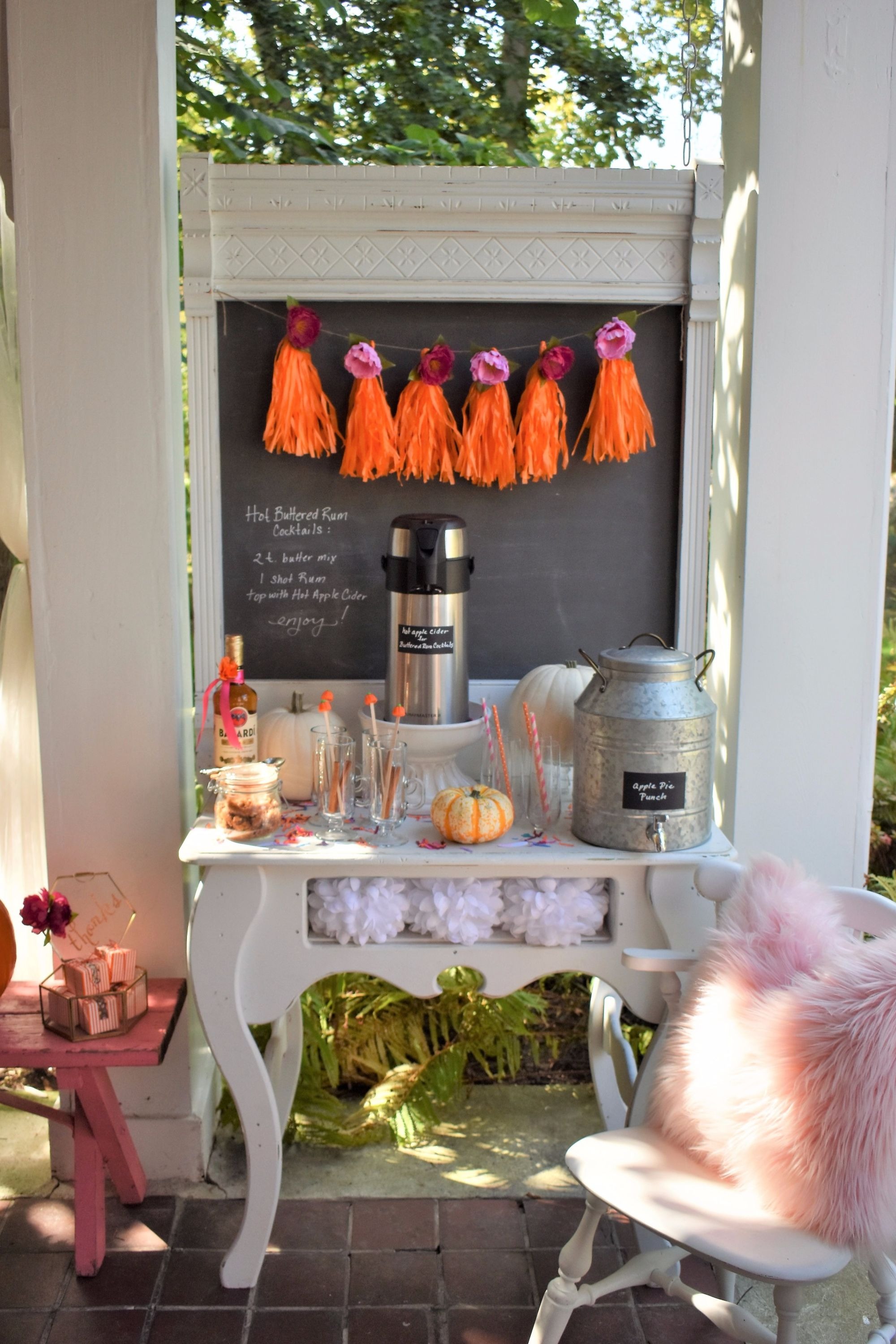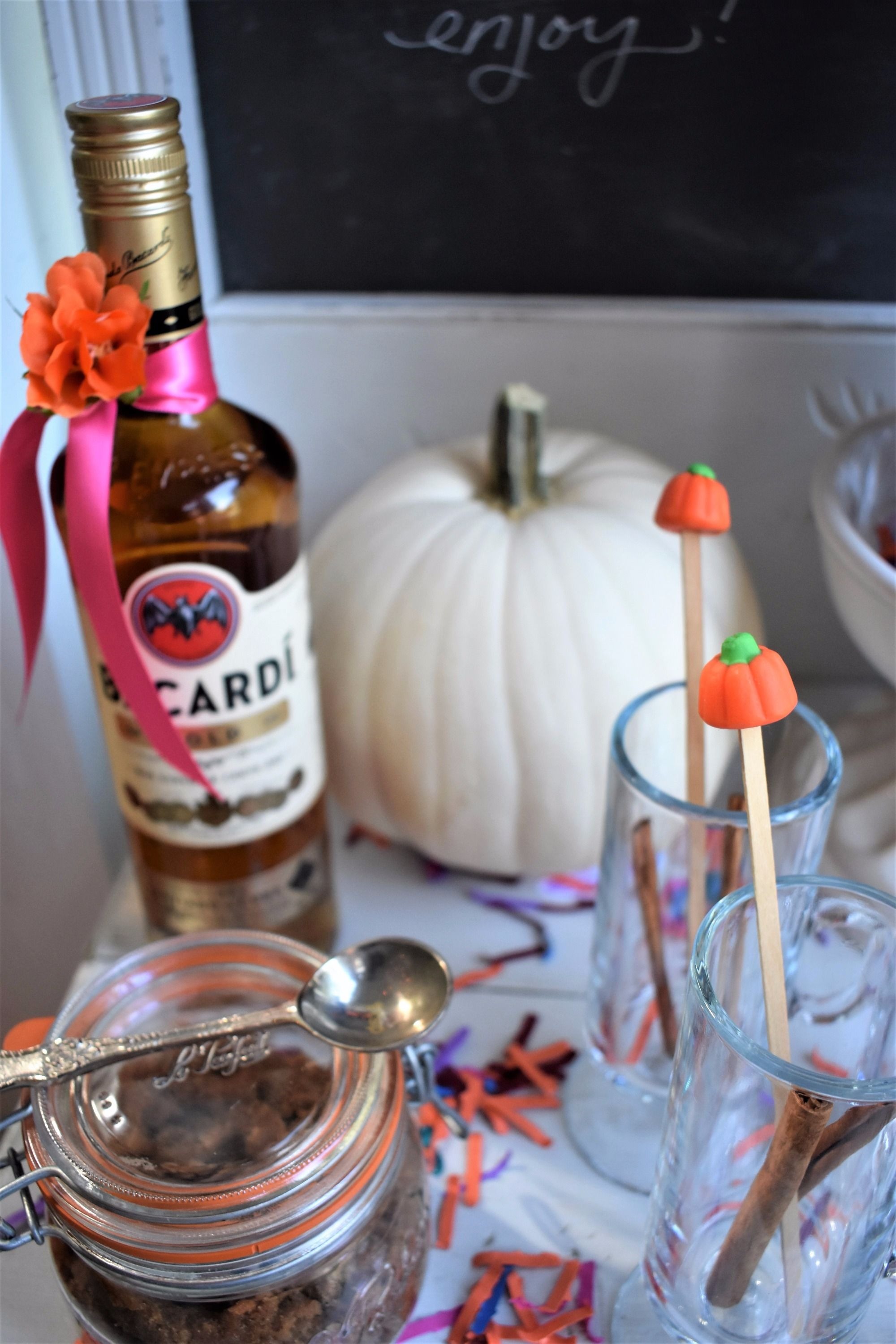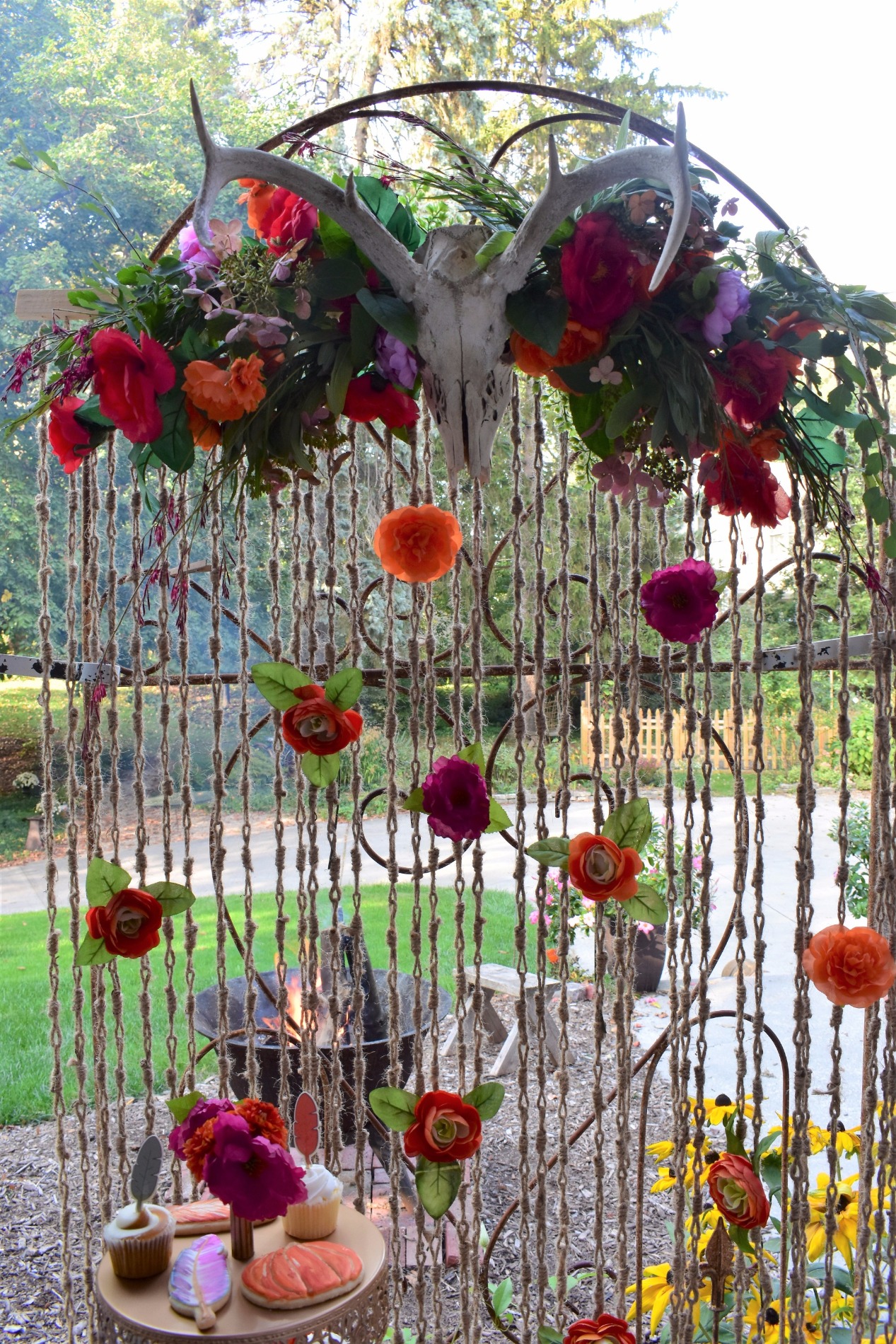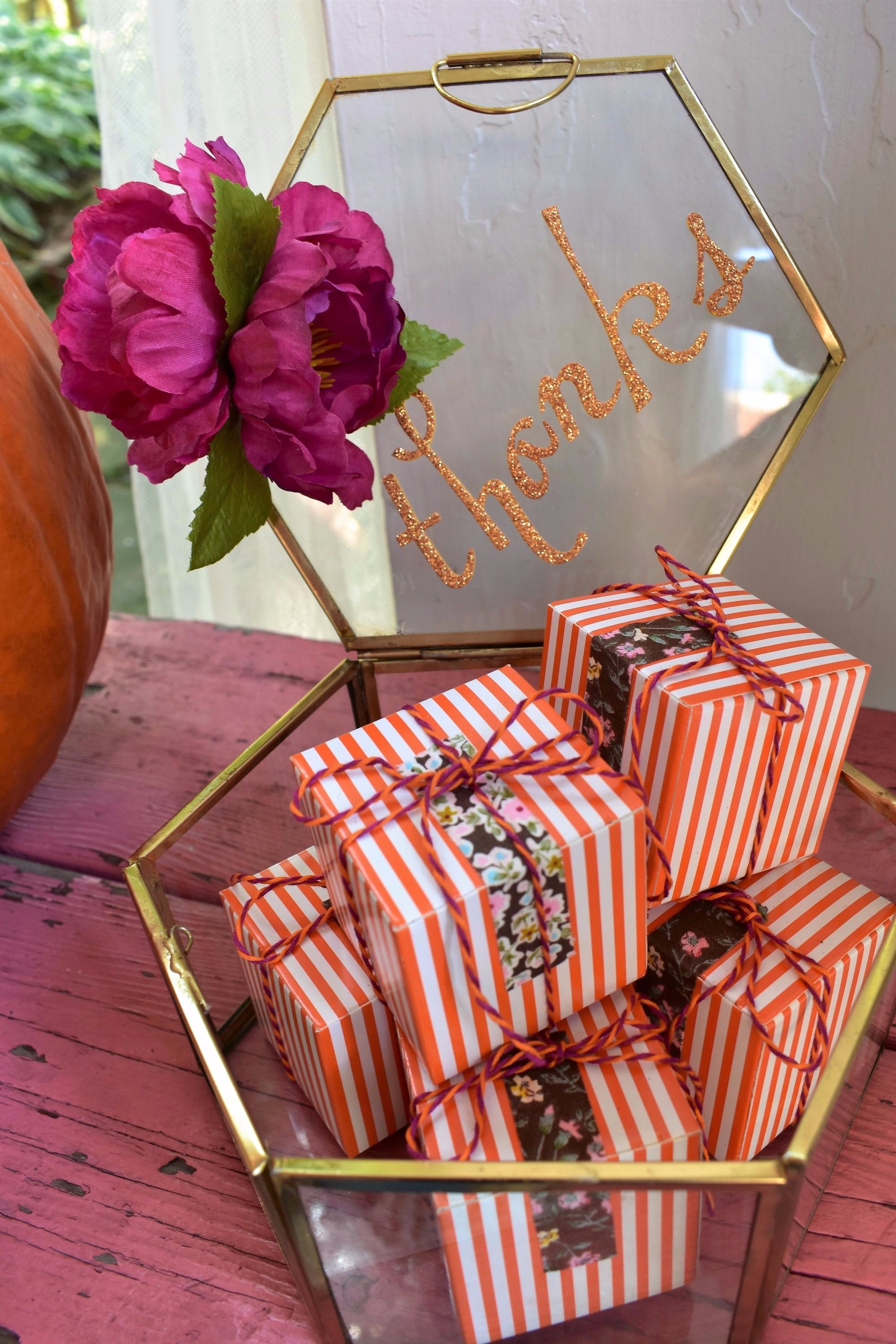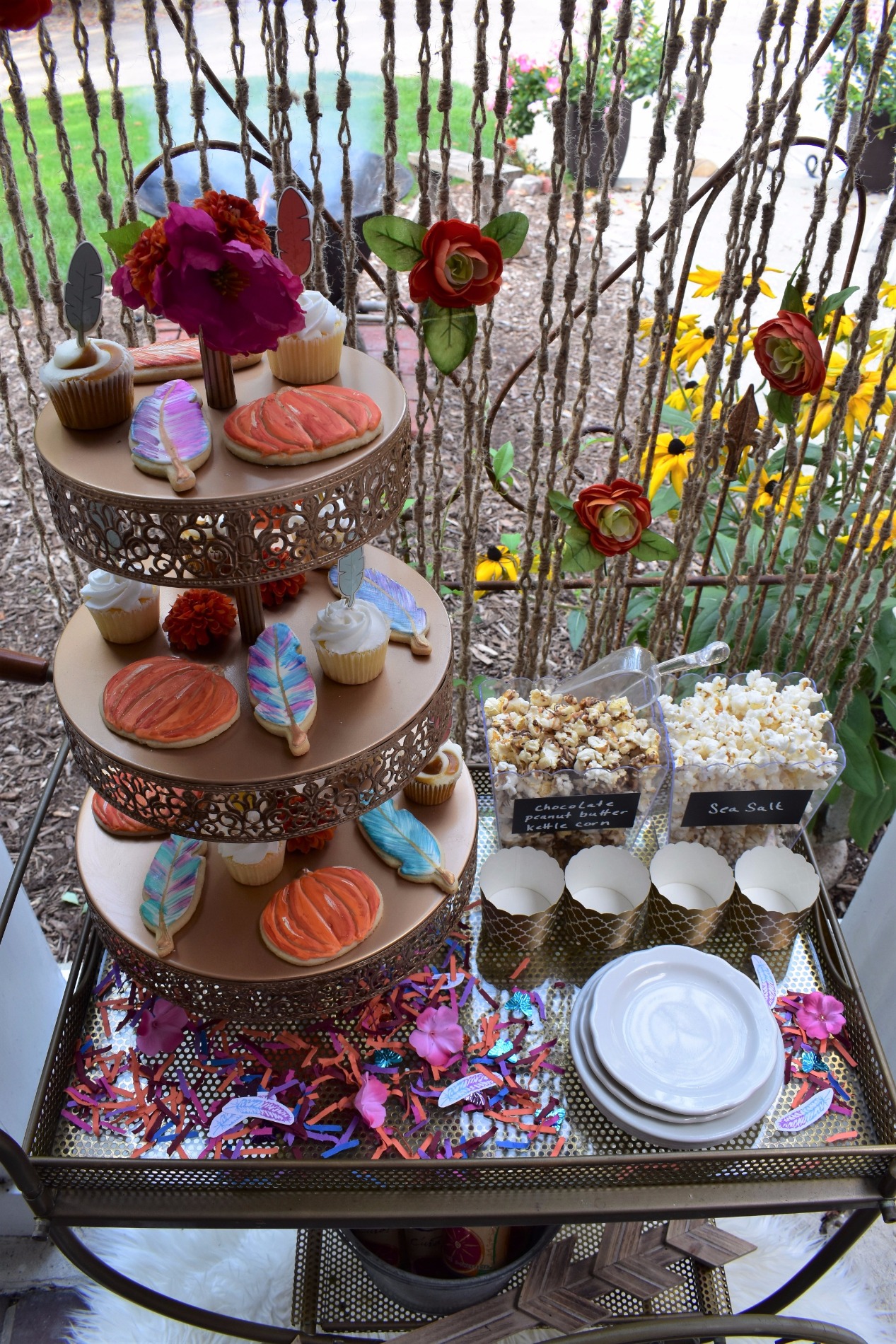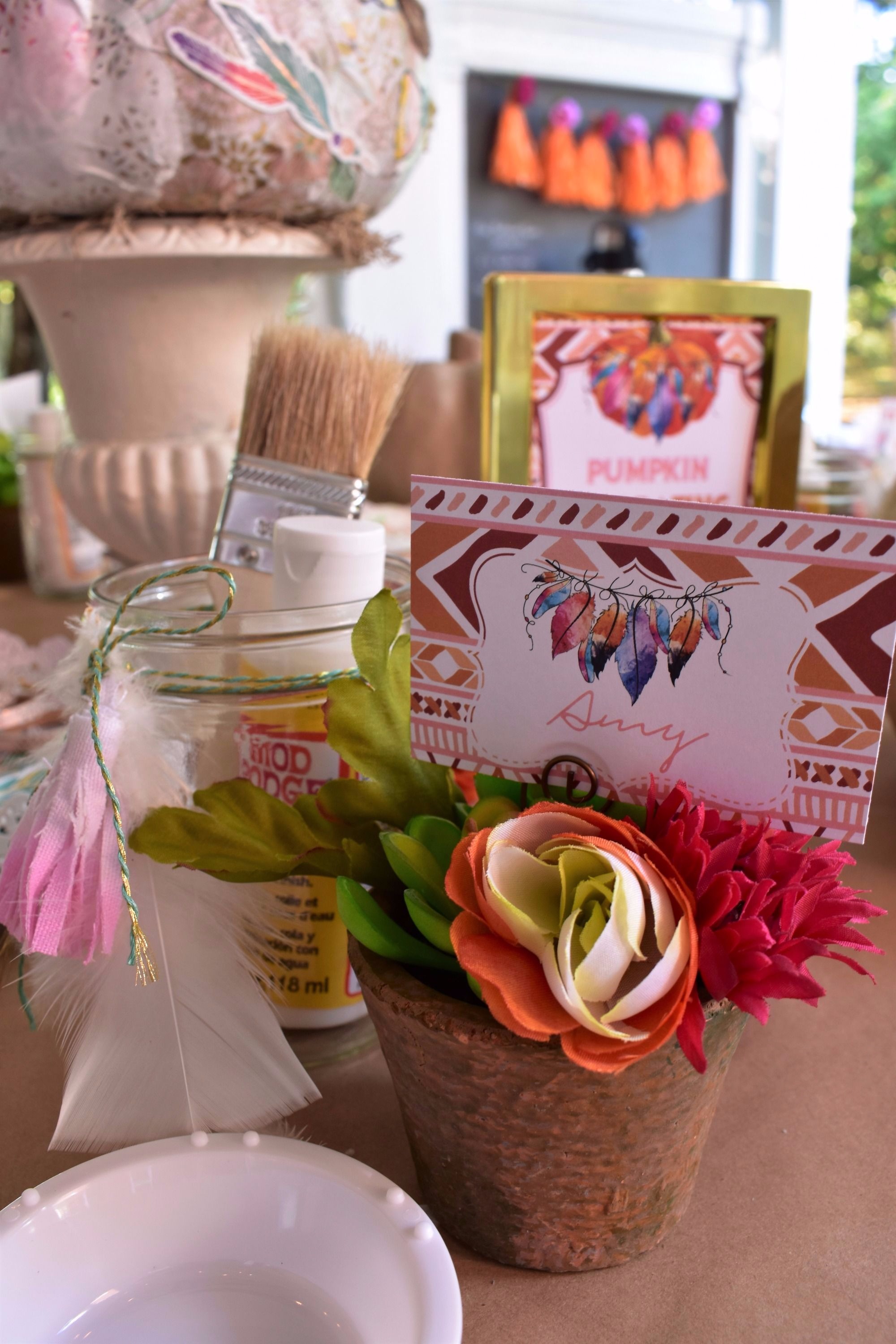 You're only 3 steps away from the perfect party.
Purchase
Review the blueprint and purchase the party items in a few easy steps.
Prep
Follow our easy ideas to wow your guests.
Assemble
Follow our timeline and party tips for seamless execution.
Buy your party items with a few simple clicks.
(prices and availability subject to change)
Prepare perfect party favors and drinks.
Fortune Cookie Favor Boxes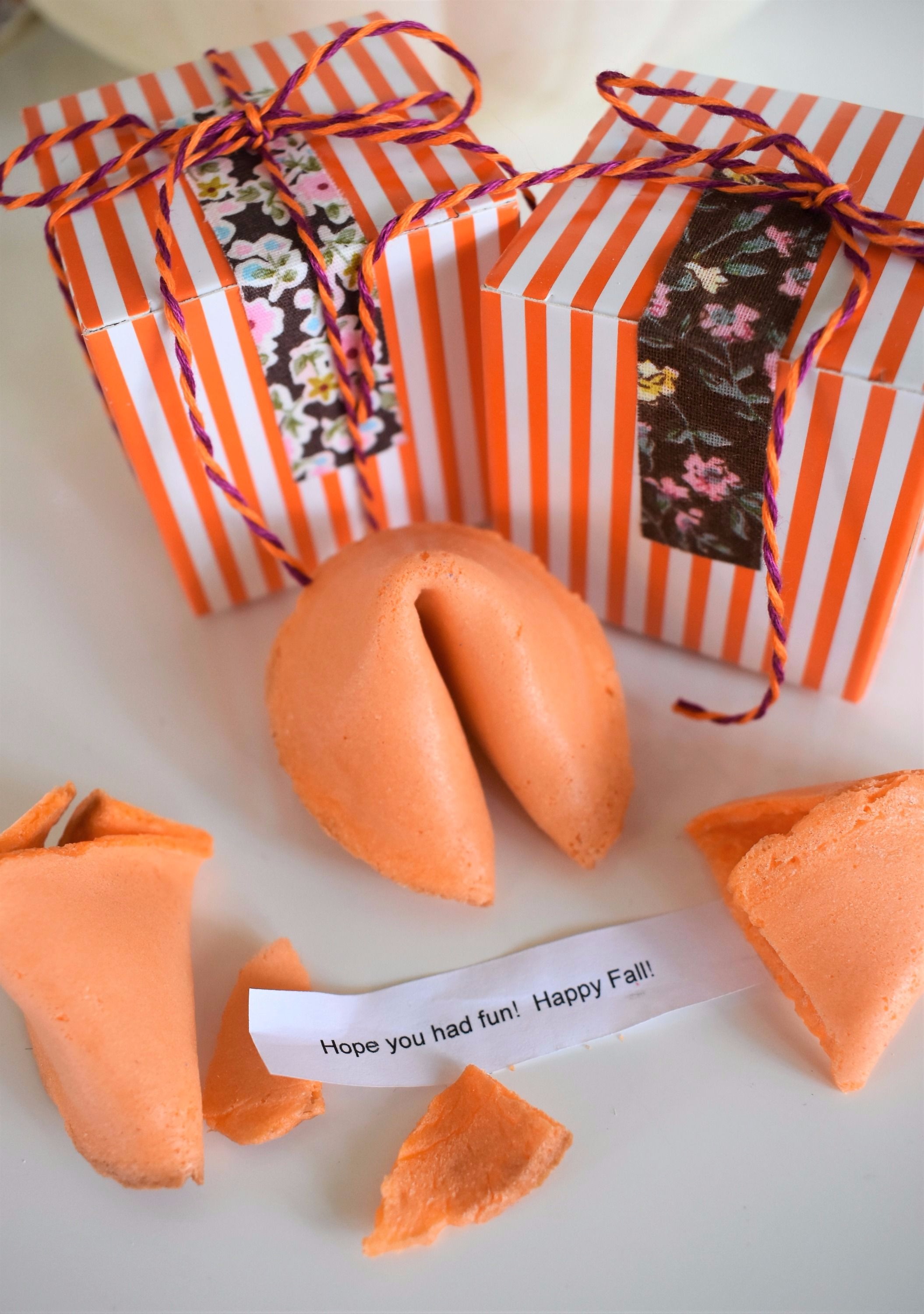 Materials
Favor boxes
Fortune cookies
Washi tape
Twine
Paper printed with the message, "Hope you had fun! Happy Fall!"
Glitter alphabet stickers
Glass jewel box (for holding favor boxes)
Directions
Fill favor box with a custom fortune cookie
Add a message that says " Hope you had fun! Happy Fall!"
Seal with washi tape and twine
Adorn the glass jewel box with glitter stickers that spell "thanks"
Pile favor boxes in the larger glass jewel box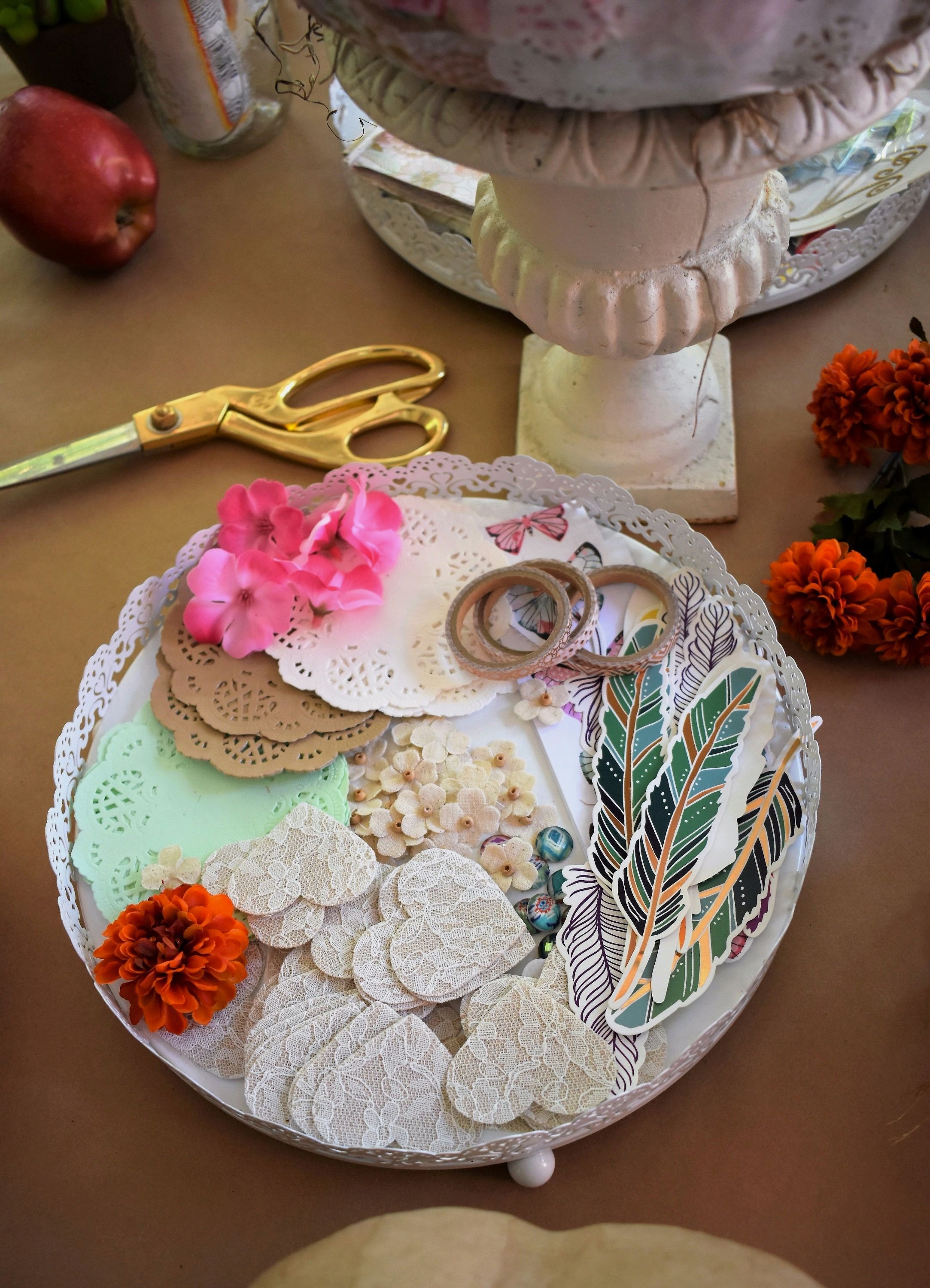 Materials
Paper mache pumpkin
Glass jars
Decorative trays
Mod Podge
Chip brush
Glue
Variety of decorations, such as feathers, doilies, lace, washi tape, etc.
Directions
Place mod podge, glue and brushes in glass jars for the decoupage project
Place paper, stickers, and other craft embellishments on trays for guests to use for the project
Use mod podge and glue to adhere decorations onto the pumpkins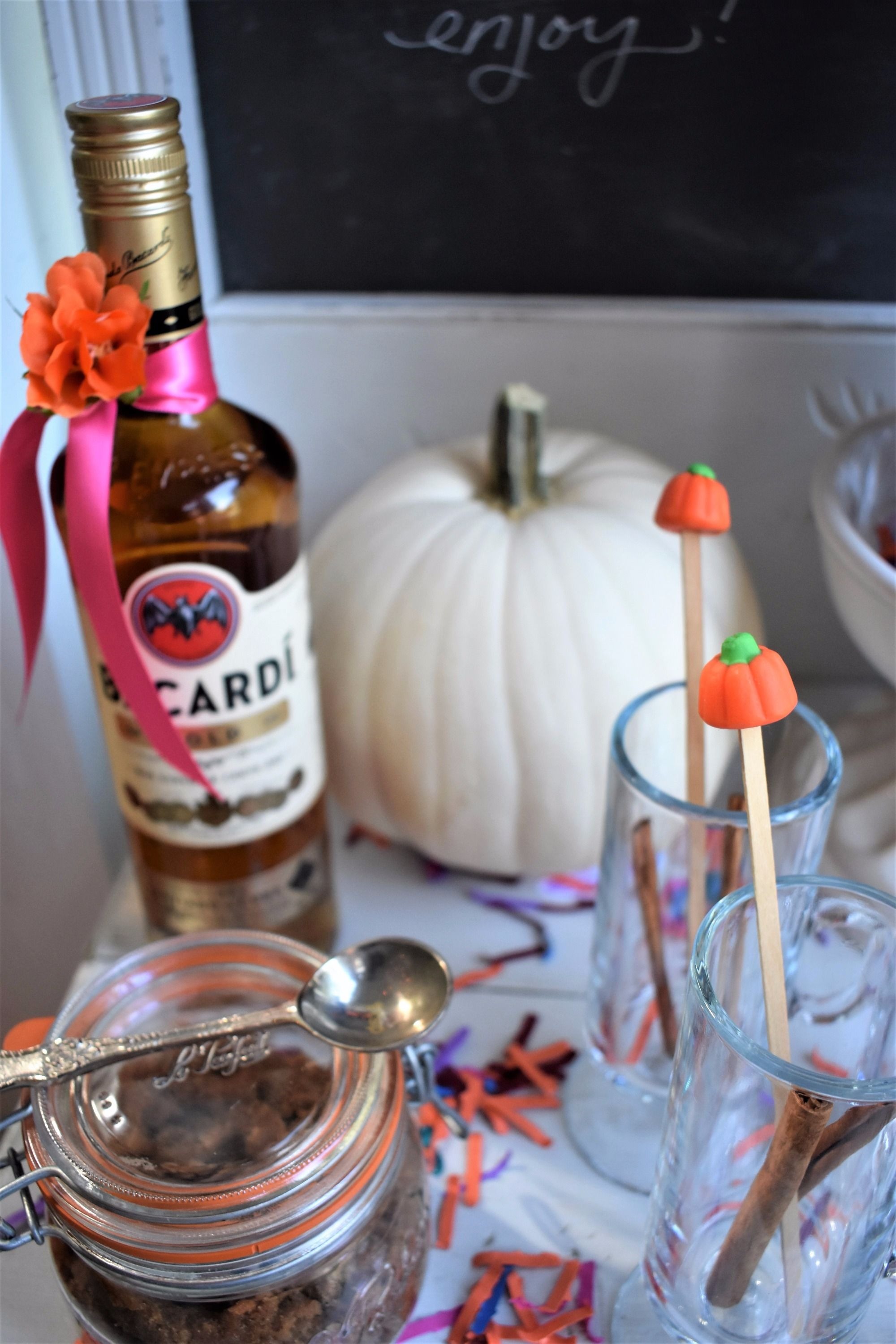 Apple Pie Punch
Serves 4-6
1 quart apple cider
2 C pear nectar
24 oz. ginger ale
1 apple sliced
Combine apple cider, pear nectar and ginger ale ingredients in a pitcher and serve over ice. Garnish with an apple slice. For a boozy version, add 1.5 oz Apple Pie Vodka to each serving.
Apple Cider Buttered Rum Cocktails
3/4 C. butter
1 1/2 t cinnamon
3/4 t nutmeg
1/2 t allspice
1/4 t salt
2 t vanilla
2 C brown sugar
1 T honey
To make the rum batter mix: Cream together butter, cinnamon, nutmeg, allspice, salt and vanilla. Mix until combined and store in an airtight container in the refrigerator until ready to use. For the cocktail: Add brown sugar and honey.
For the cocktail: Add 2 t of the rum batter mix to a mug. Add a shot of rum and top with hot apple cider. Garnish with cinnamon sticks. Serve hot.
Pull it all together in just a few easy steps.
Timeline
1 Month Prior
Order custom fortune cookies
Purchase decoupage items
Create sample craft for guests to follow
2 – 3 Weeks Prior
Send or deliver invitations
Order online items
Order decorated cookies, request delivery date as close to party as possible
Decide what tables you will use for serving and for the decoupage/decorating station.
Choose secondary location in case of inclement weather
1 Week Prior
Purchase non perishable groceries and any additional decoupage supplies
Make place card arrangements, favors, and decorate supply jars
Organize decorations for the decoupage project in trays
Add special touches to items (e.g., silk flowers on favor container and bucket for extra beverages)
2-3 Days Prior
Make rum butter mixture and store in fridge
Gather all serving dishes and glasses for the treat and beverage tables
1 Day Prior
Hang backdrop and add artificial floral decorations.
String the garland on the chalkboard and write menu/cocktail instructions on it
Add chalk labels to drink dispensers or other containers
Day Of
Cover the crafting table with paper
Set out the supplies, craft pumpkins, place cards onto the table
Use the sample pumpkin as a centerpiece
Place fresh pumpkins on treat tables & side tables
1 Hour Before Party
Heat the cider for the cocktails and keep warm in the pump pot
Mix the punch
Put cookies and cupcakes on serving pieces and munchies in containers and keep covered until party time.
Add fresh greenery to the backdrop, if desired
Sprinkle custom confetti on bar
Estimated Budget
4 – 6 People

Decor: $525 – $700

Food and Bev: $75 – $100

TOTAL: $600 – $800
Giggle Home Furnishings shares their best hosting tips for pulling off this event.

Tip 1
Use craft paper to cover your crafting tables.  This will help protect the surface and make clean up much easier!

Tip 2
You can add tiny Boho details by tying on artificial flowers and ribbons to bottles, and containers for drinks and favors

Tip 3
Place card holders can be made from tiny succulent pots, or vases of flowers.  Guests can also take these home as extra favors

Tip 4
Use any leftover silk flowers to add more details to the roping backdrop or to garlands such as the tissue tassel garland over the bar.