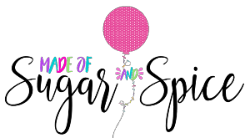 Boo-tiful Ball Halloween Party
Styled by Made of Sugar & Spice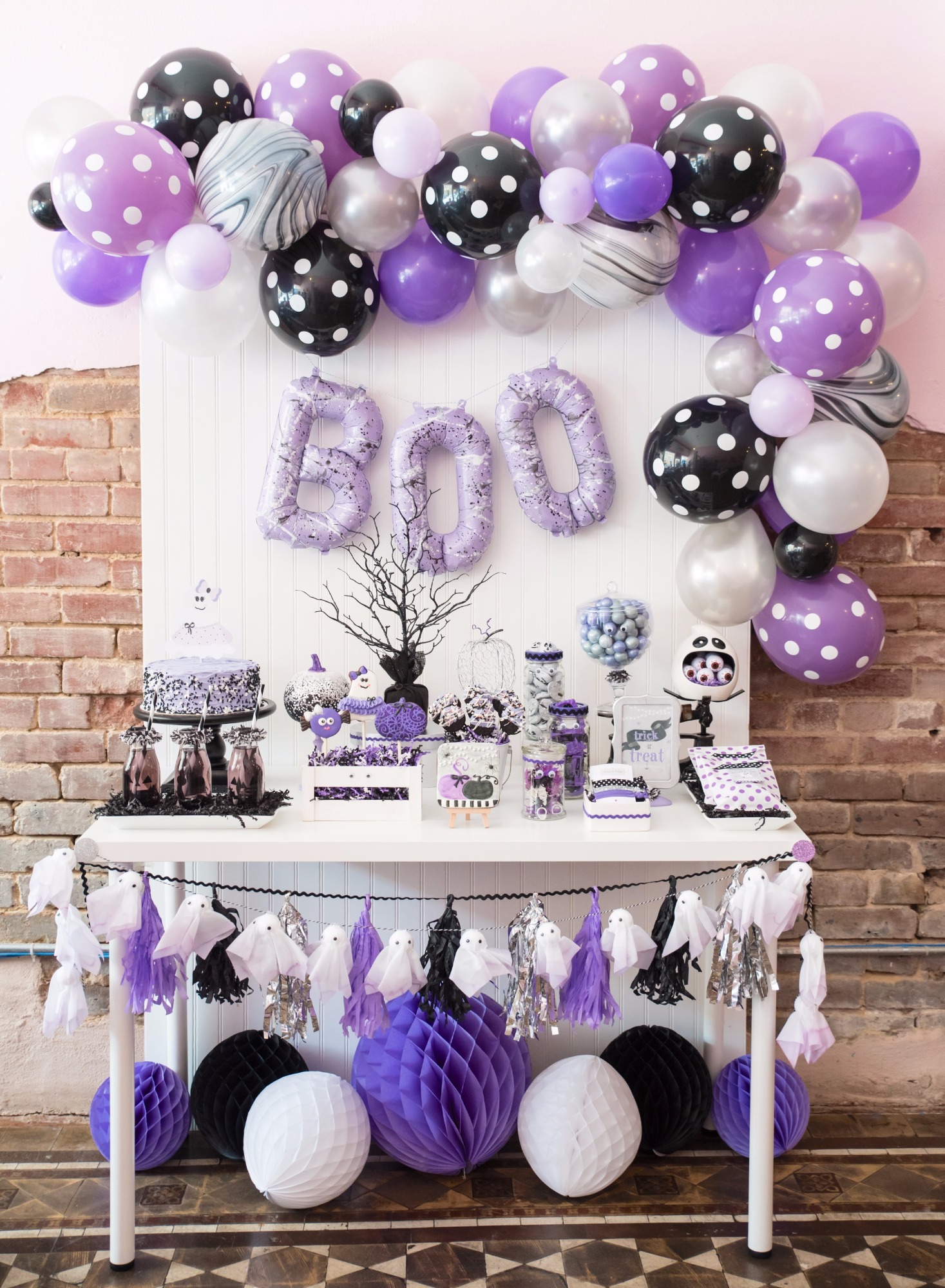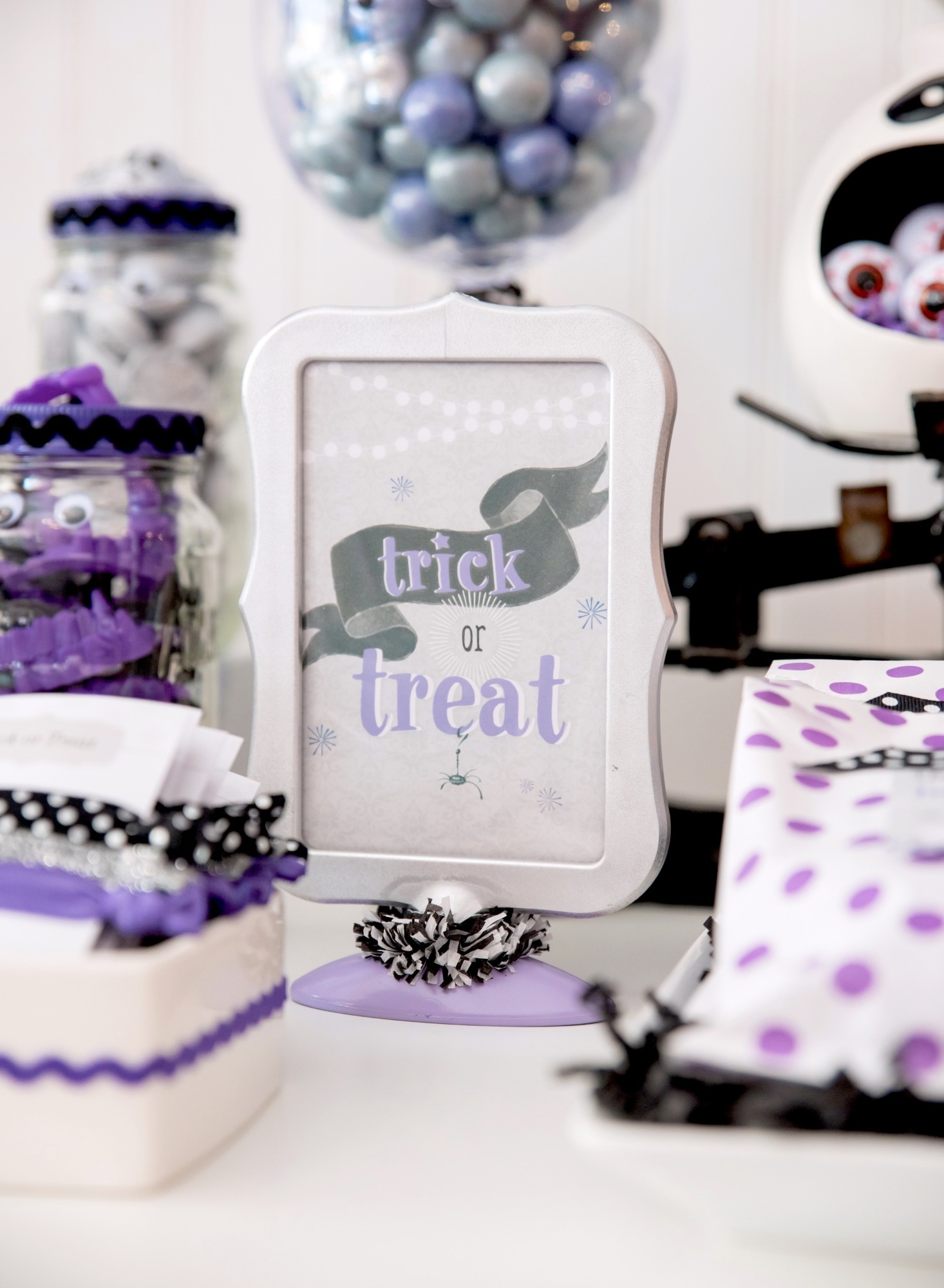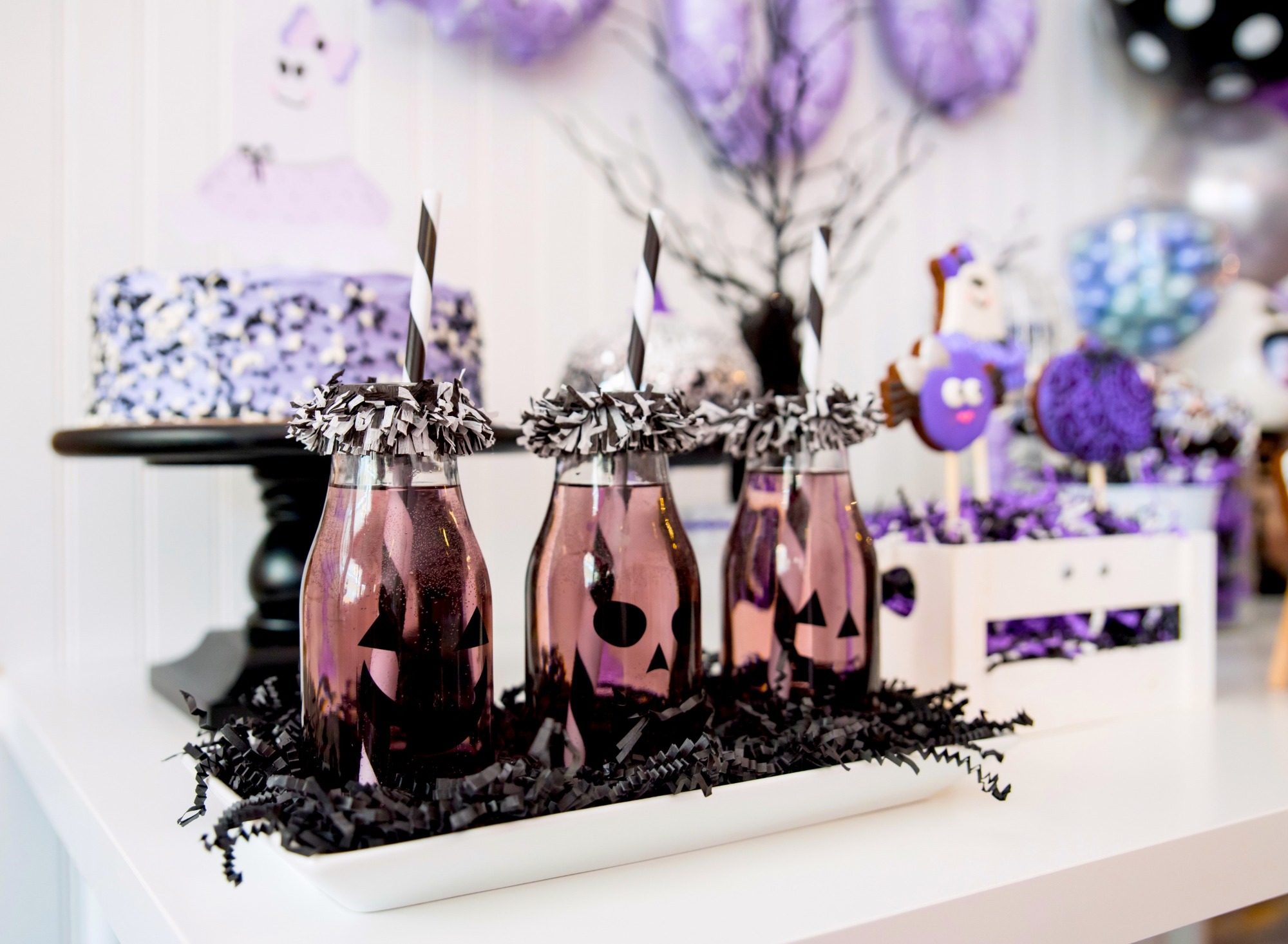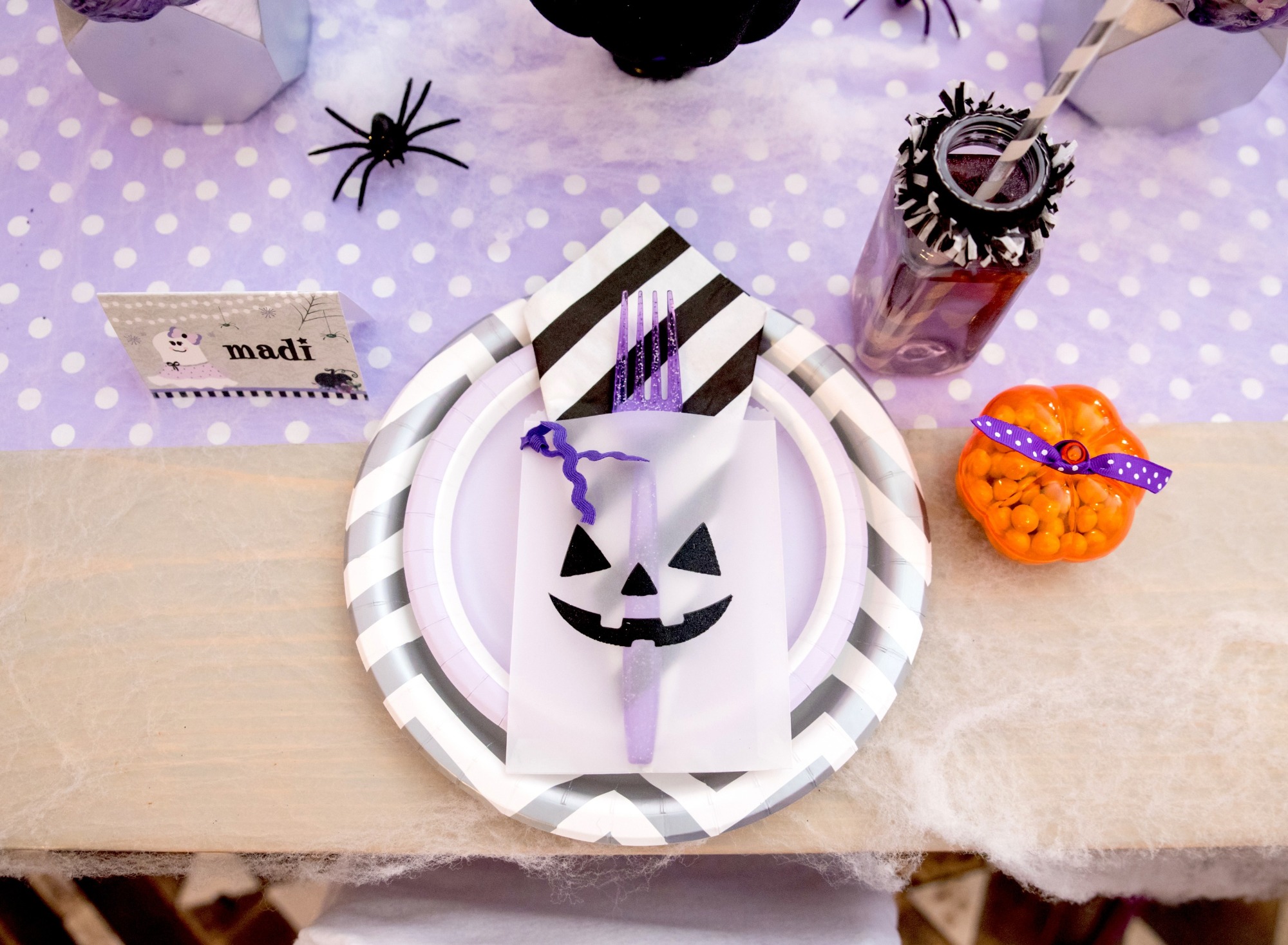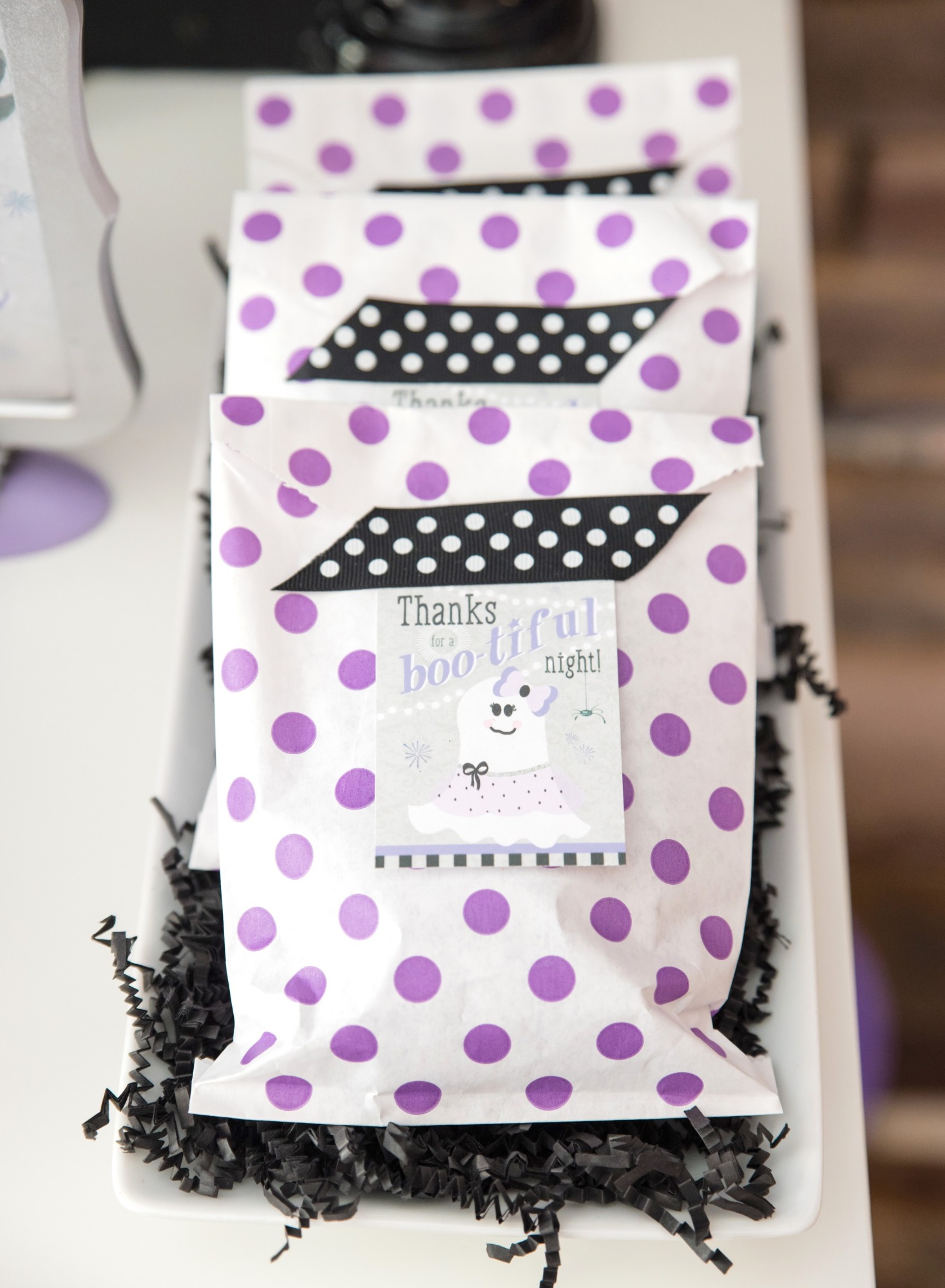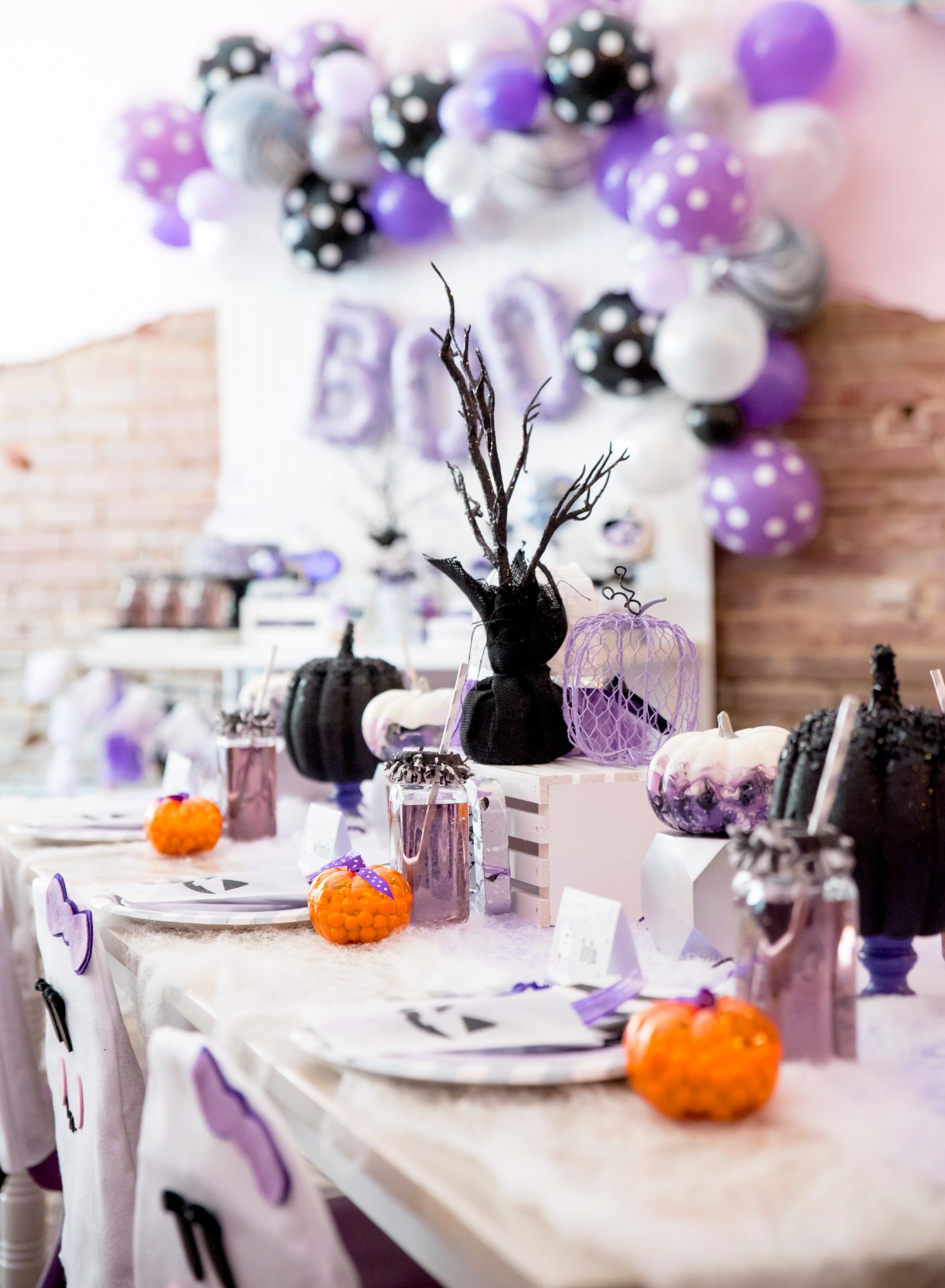 You're only 3 steps away from the perfect party.
Purchase
Review the blueprint and purchase the party items in a few easy steps.
Prep
Follow our easy ideas to wow your guests.
Assemble
Follow our timeline and party tips for seamless execution.
Buy your party items with a few simple clicks.
(prices and availability subject to change)
Additional Tip
We recommend featuring a variety of Halloween-themed candy, sweet treats (i.e. cake pops, sugar cookies) & favors / toys on the main table display.
If you have time, we recommend looking for good deals on cake stands (which can be used over & over) at stores such as HomeGoods, Pier 1 Imports, Cost Plus World Market, and Target.
Additional Tip
Here are some recommended party favors and treats to lay out on the dessert table or next to each guest's place setting. Feel free to find any Halloween-themed favors that coordinate with the black & white, purple, and silver color scheme.
Additional Tip
Fill the mini pumpkin buckets with your choice of candy (such as candy corn or jelly beans) as a treat for your guests!
Prepare perfect party decor.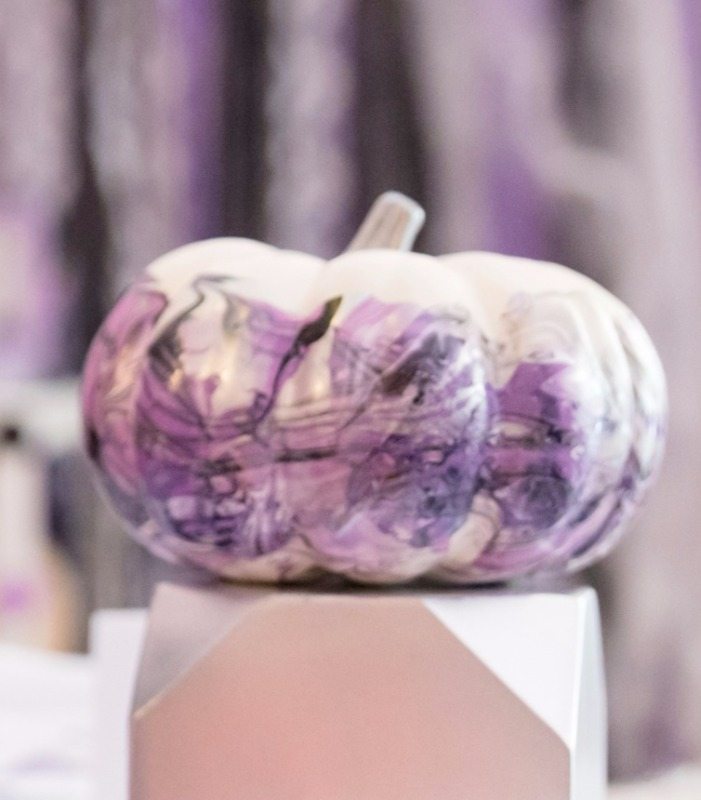 Materials
White mini pumpkins
Nail polish in black and purple
Small shallow disposable dish or tray
Toothpicks
Wax Paper
Water
Directions
Fill a small shallow disposable dish with about 1-2" water.
Open first color of nail polish and drizzle on top of water, and then repeat with additional colors, swirling around as you go.
Using your toothpick, swirl the colors a bit to mix them around in a marbled pattern in the water.
Slowly dip your pumpkin into the water, turning as needed to coat the sides.
Set marbled pumpkins on wax paper to dry at least 15 minutes.
DIY Splatter Paint B-O-O Balloons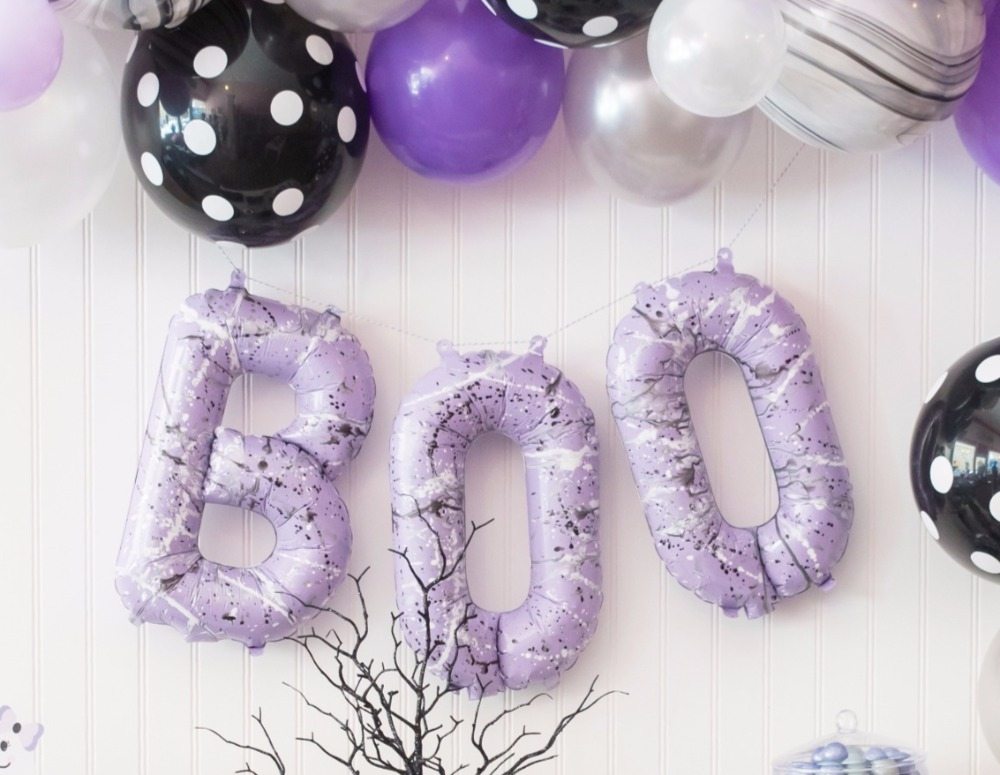 Materials
Silver mylar letter balloons (B-O-O)
Purple or lilac spray paint
Black & white acrylic paints
Paint brushes
Directions
Inflate the silver letter balloons using straws provided within the packaging.
Spray paint each letter ballon with purple spray paint, turning a bit to coat the sides. Set aside to dry at least one hour.
Dip your brush into the first color of acrylic paint, and then flick the paint over the balloons at random. Repeat with additional colors. Set aside to dry for one hour.
***We also did a simpler version of these balloons where we just did the paint splatter on the silver balloons, skipping the step of spray painting them purple.
Pull it all together in just a few easy steps.
Timeline
3 Weeks Prior
Send out party invitations
Purchase party decor and favor items
Order custom treats such as cake, cupcakes, cake pops, or cookies (optional)
1 Week Prior
Purchase store-bought snacks and beverages
Assemble the favor bags
Create your DIY marbled pumpkin decor and DIY splatter paint B-O-O Balloons
1 day prior
Create your balloon garland using the kit
Prepare any food / desserts that you are making yourself
Arrange the decor on the food table and tablescape (set out each guest's place setting)
Day of
Lay out the food & beverages
Make any last minute decor adjustments
Estimated Budget
8 – 10 People

Decor: $450 – 550

Food: $50 – 100

Beverage: $25

TOTAL: $525 – 675
Made of Sugar & Spice shares its top tips for pulling off this event.

Tip 1
If you can't find picture frames in your themes colors, simply spray paint them instead!

Tip 2
For a more cohesive look, spray paint other décor items the same color as your picture frames.

Tip 3
Mix and match candy and non-candy trinkets for guests to trick-or-treat to avoid too much of a sugar coma!

Tip 4
Add wiggle eyes to your jars and other serving items for a fun and ghoulish touch.

Tip 5
To save time, decorate a plain white store-bought cake with a bit of extra frosting in a color to match your theme, add sprinkles, and a cute cake topper.