Ghostly Halloween Party
Styled by Twinkle Twinkle Little Party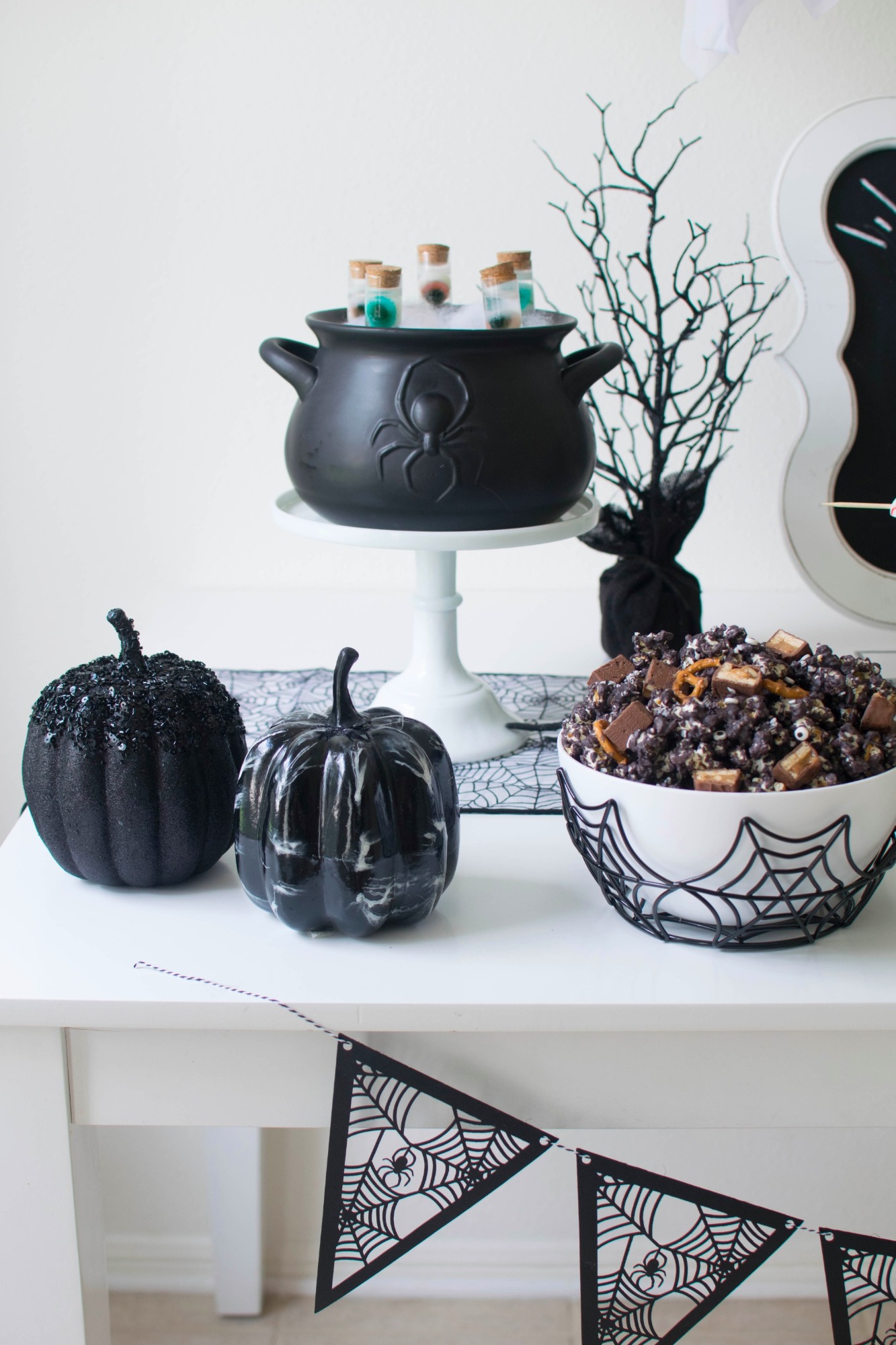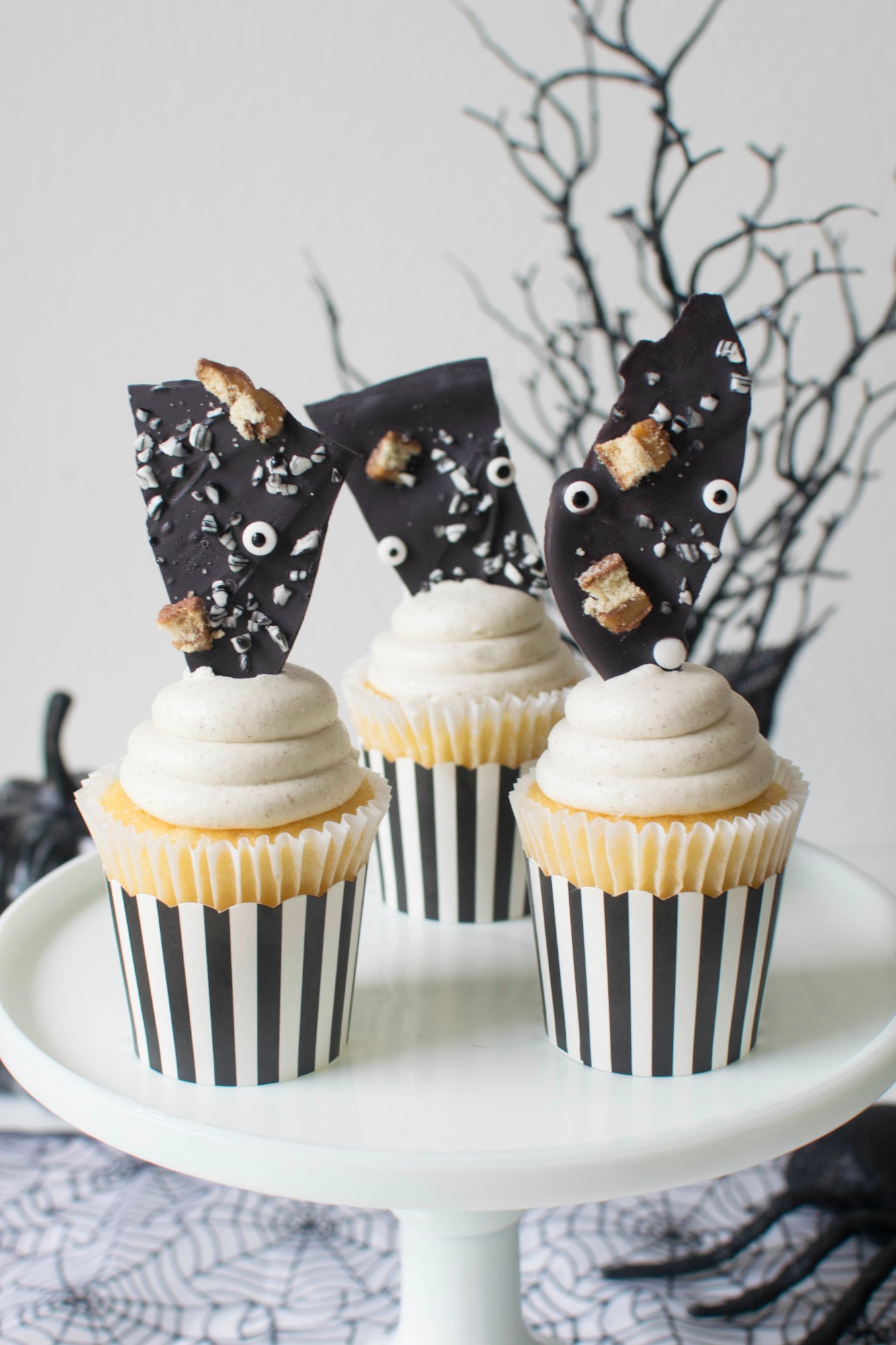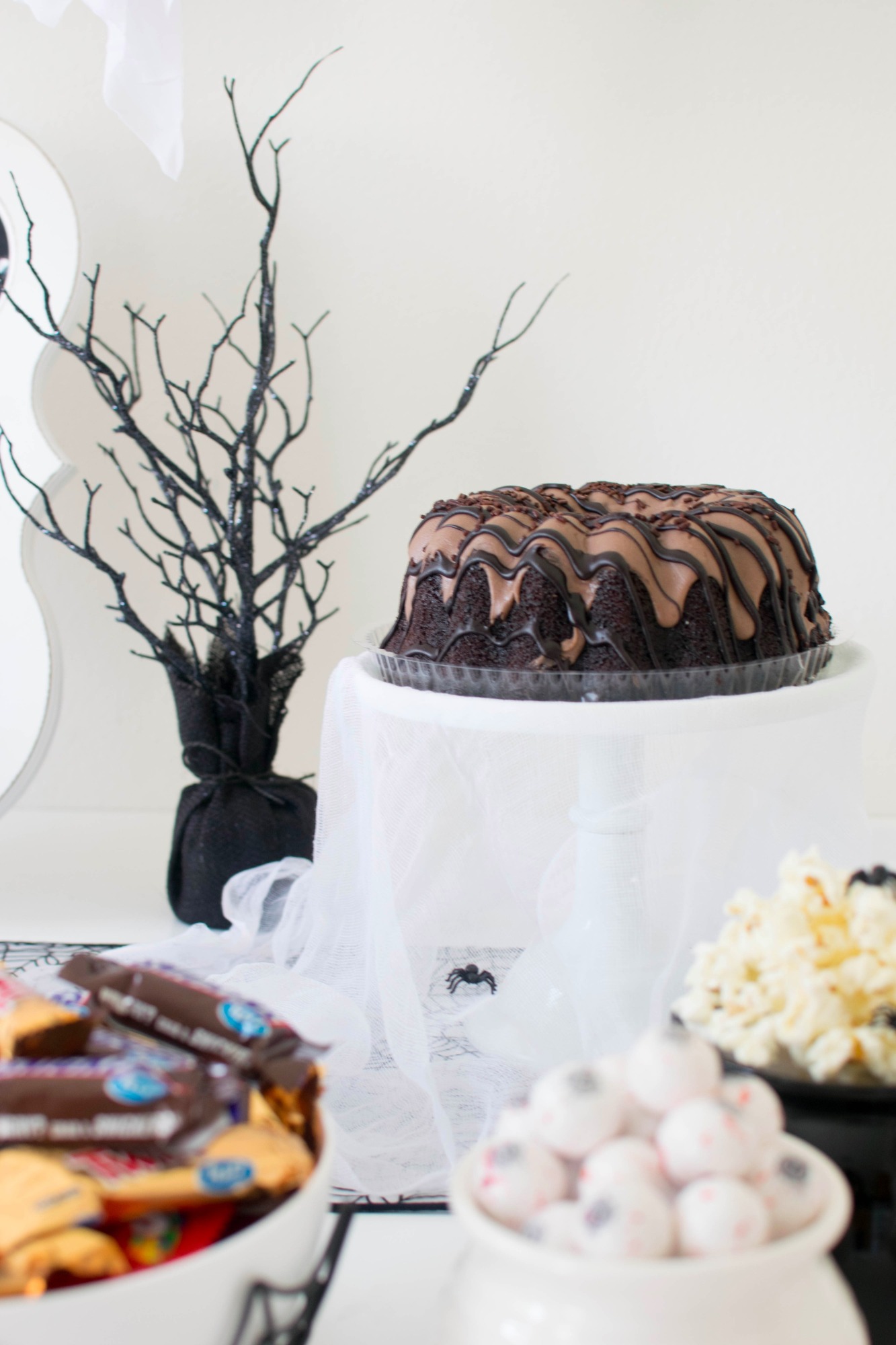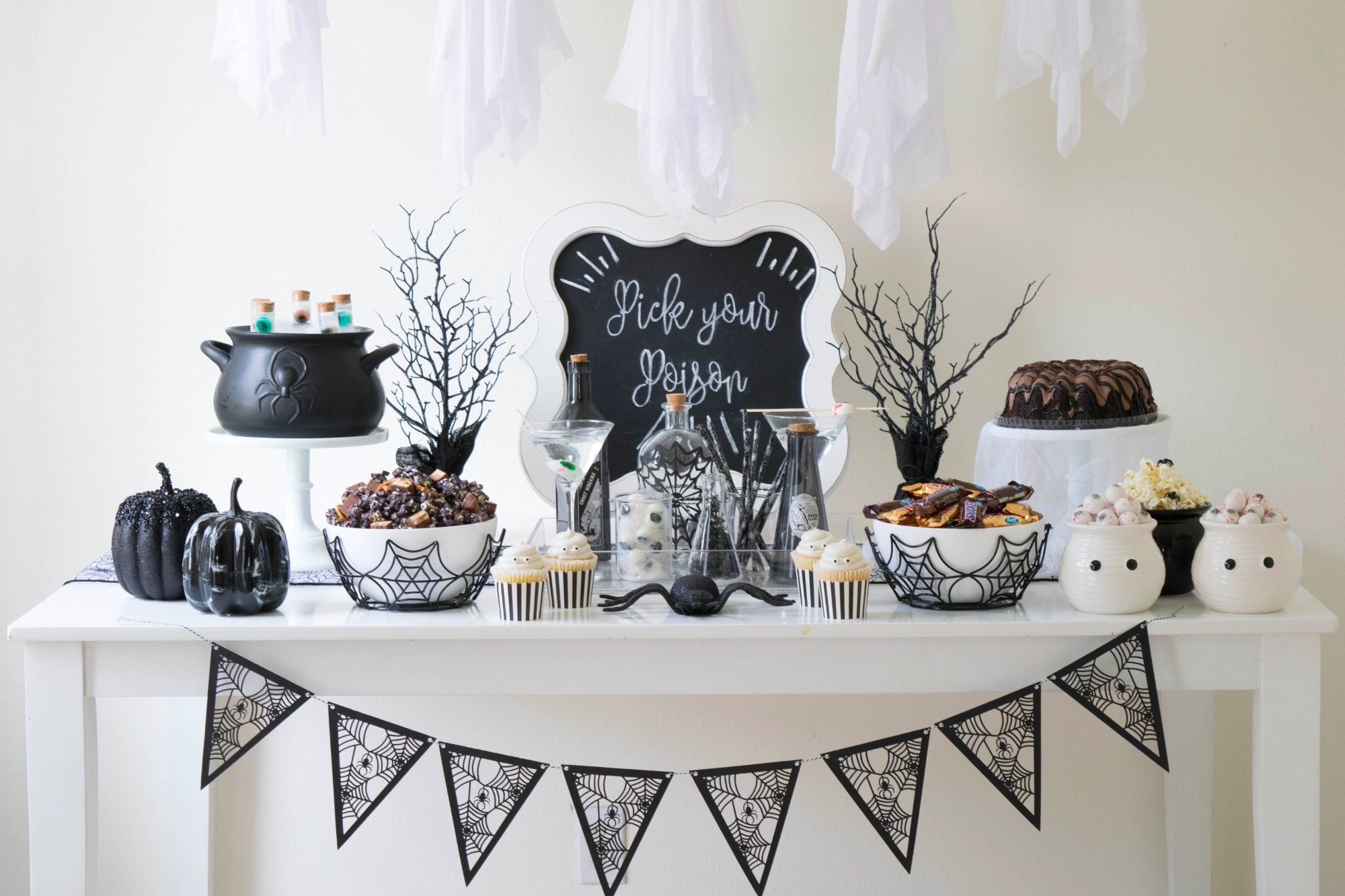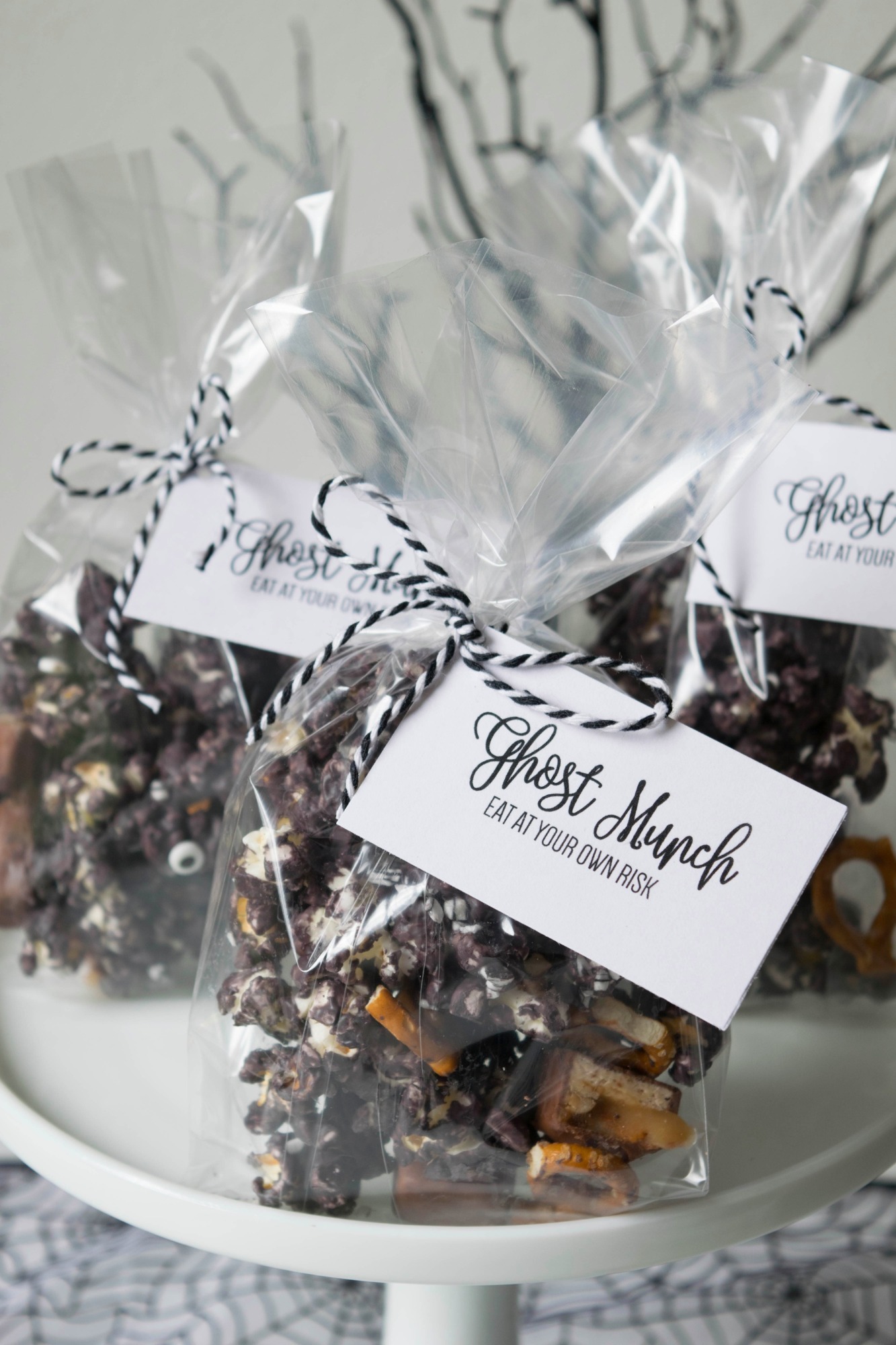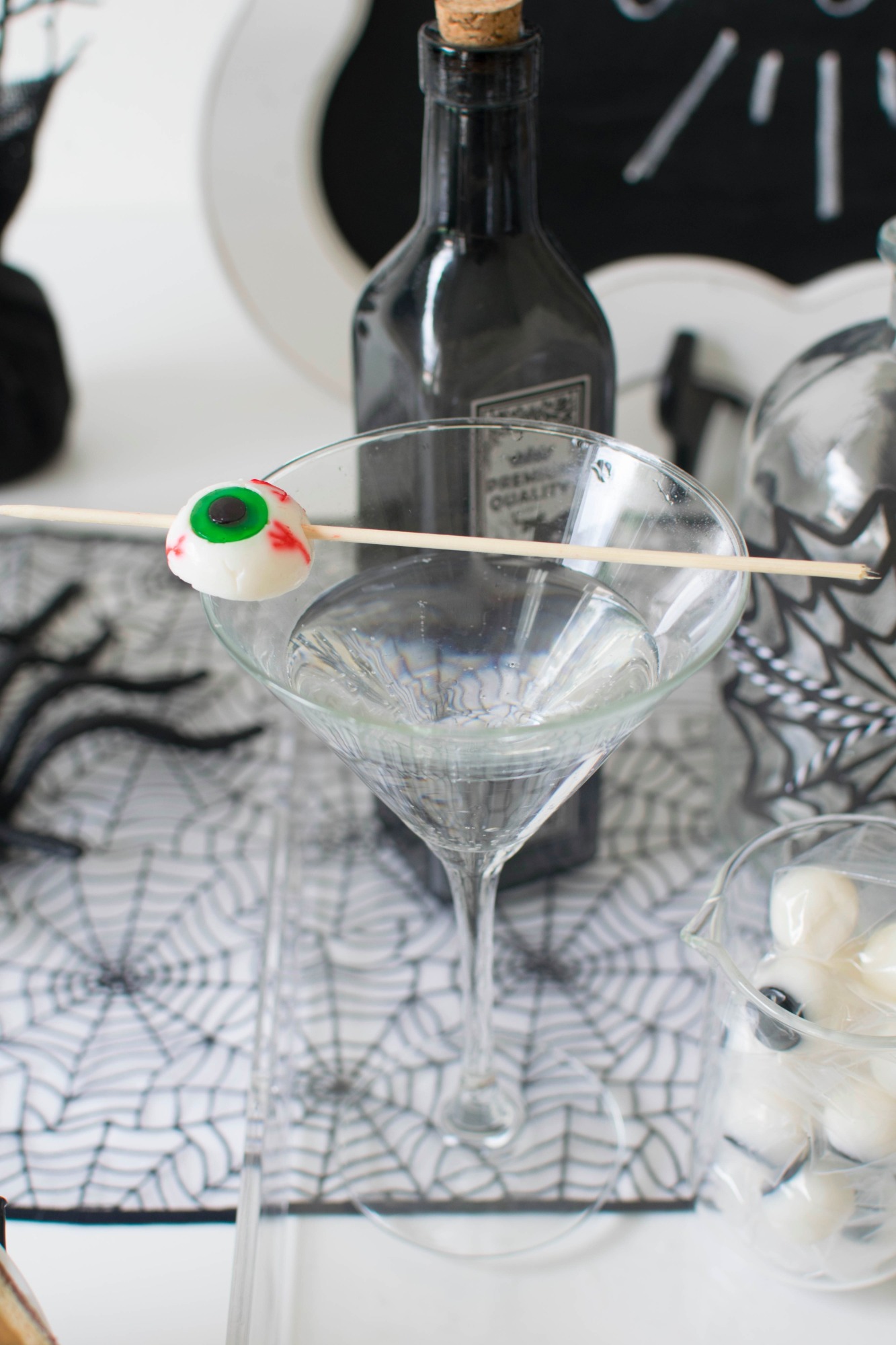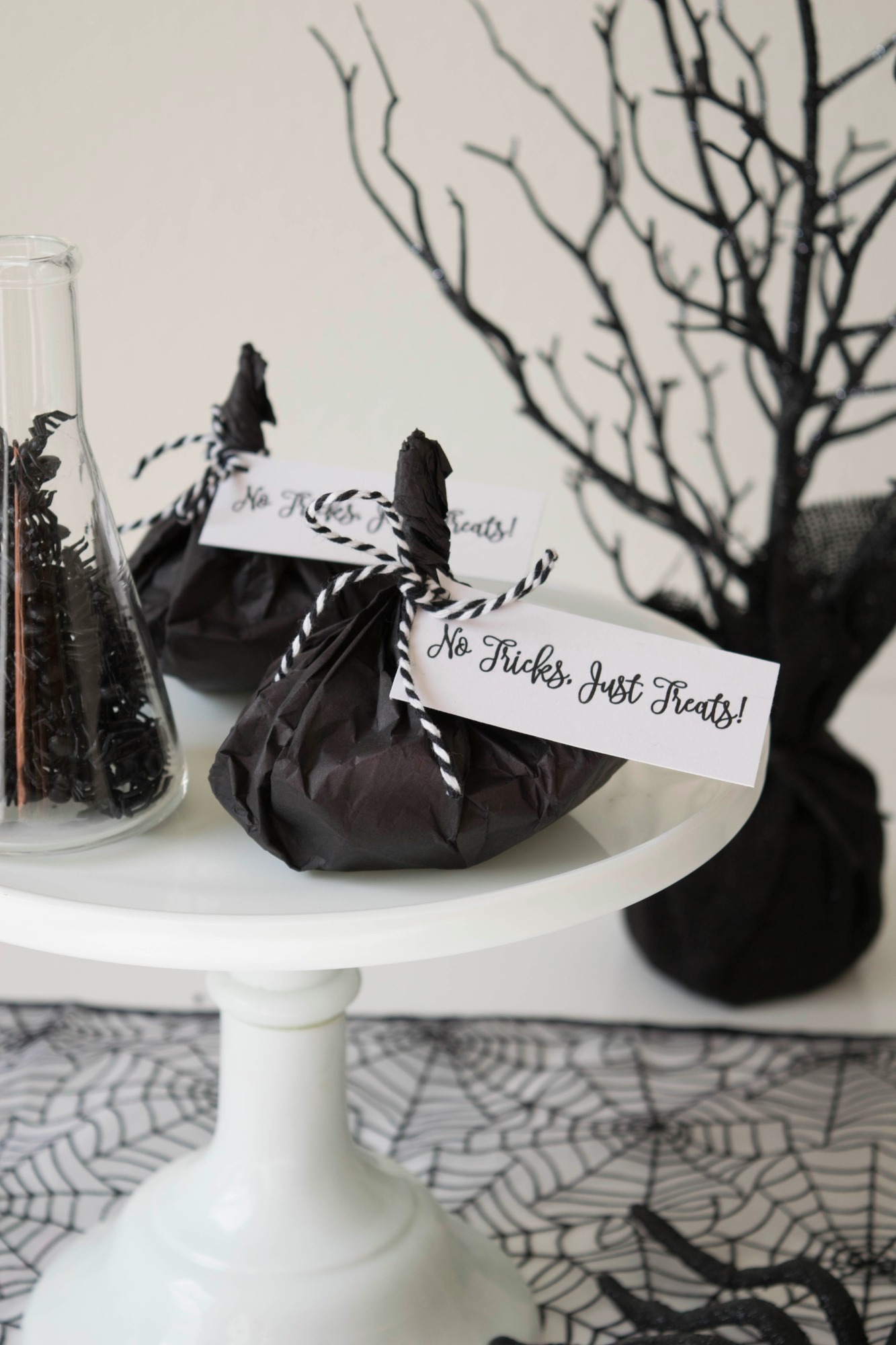 You're only 3 steps away from the perfect party.
Purchase
Review the blueprint and purchase the party items in a few easy steps.
Prep
Follow our easy ideas to wow your guests.
Assemble
Follow our timeline and party tips for seamless execution.
Buy your party items with a few simple clicks.
(prices and availability subject to change)
Additional Tips
For the witch's cauldron, we filled the test tubes with a fizzy drink and stuck in some of the gummy eyeball candies.
Other treats on the table included: Ghost Munch Popcorn (see detailed instructions in the Prep section below), regular popcorn, spooky eyeball gumballs, a chocolate cake, cupcakes, and Halloween candy.
Prepare perfect party food + favors.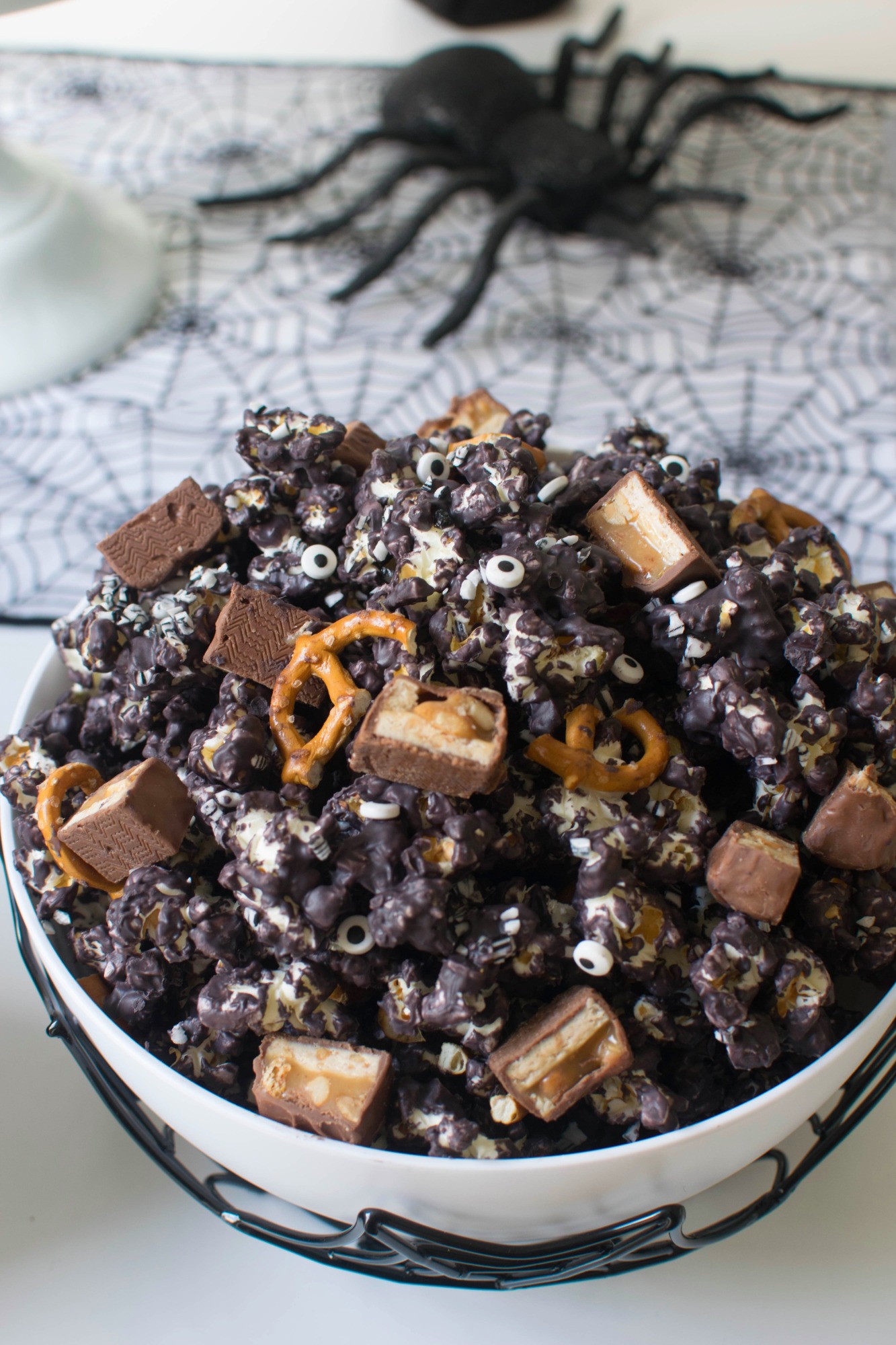 Ingredients
1 bag of black candy melts
1 bag of TWIX® Fun Size candies
Candy eyeballs
Any other crushed hard candy or sprinkles (optional)
Wax paper
A spatula
Directions
Microwave the popcorn.
Melt chocolate in a microwave safe bowl following the instructions on the bag.
In a bowl, pour the chocolate over the popcorn.
Spread chocolate popcorn on wax paper.
Sprinkle with pretzels, googly eyes, chopped SNICKERS® candy, and other crushed candy (optional)
Let the popcorn dry completely.
Set aside some of the ghost munch popcorn to serve in bowls on the treats table
Divide the rest of the popcorn into cellophane favor bags and secure our Monster Munch tag with bakers twine. Download your free Monster Munch Popcorn Favor Tags here.
Halloween Chocolate Bark Cupcake Toppers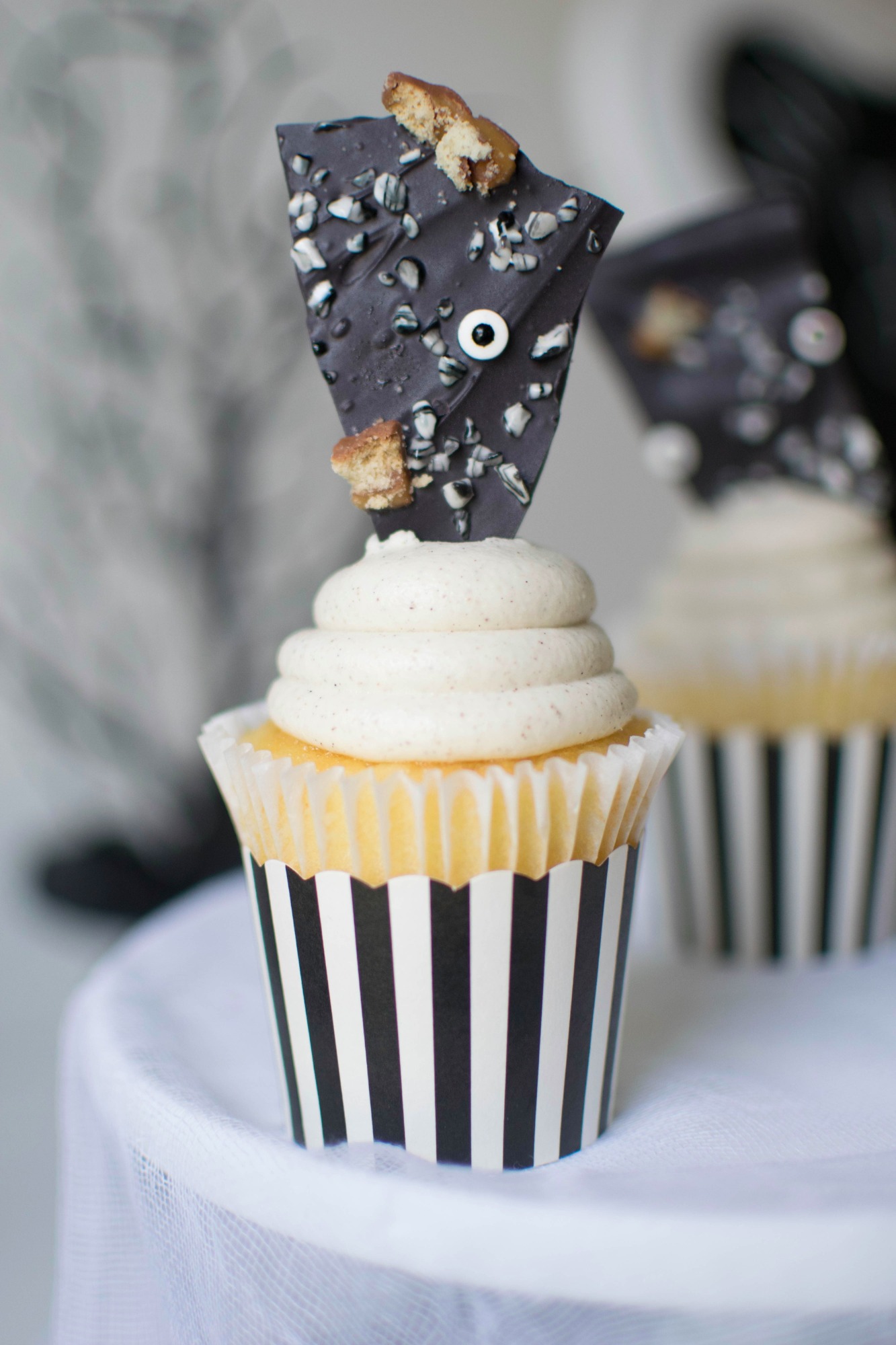 Ingredients
1 bag of black candy melt
1 bag of TWIX® Fun Size candies
Candy eyeballs
Any other crushed hard candy or sprinkles (optional)
Wax paper
Spatula
Directions
Gather all the ingredients and supplies.
Melt chocolate in a microwave safe bowl following package instructions.
Spread melted chocolate on wax paper. Note: Make sure it's not too thin or too thick. Note: the chocolate bark will be used as cupcake toppers, so you don't want them to be too heavy!
Top the chocolate with chopped-up TWIX®, googly eyes and crushed candy.
Let it dry completely. Break it into pieces. They are ready to be used as toppers!
DIY Candy-Filled Pumpkin Favors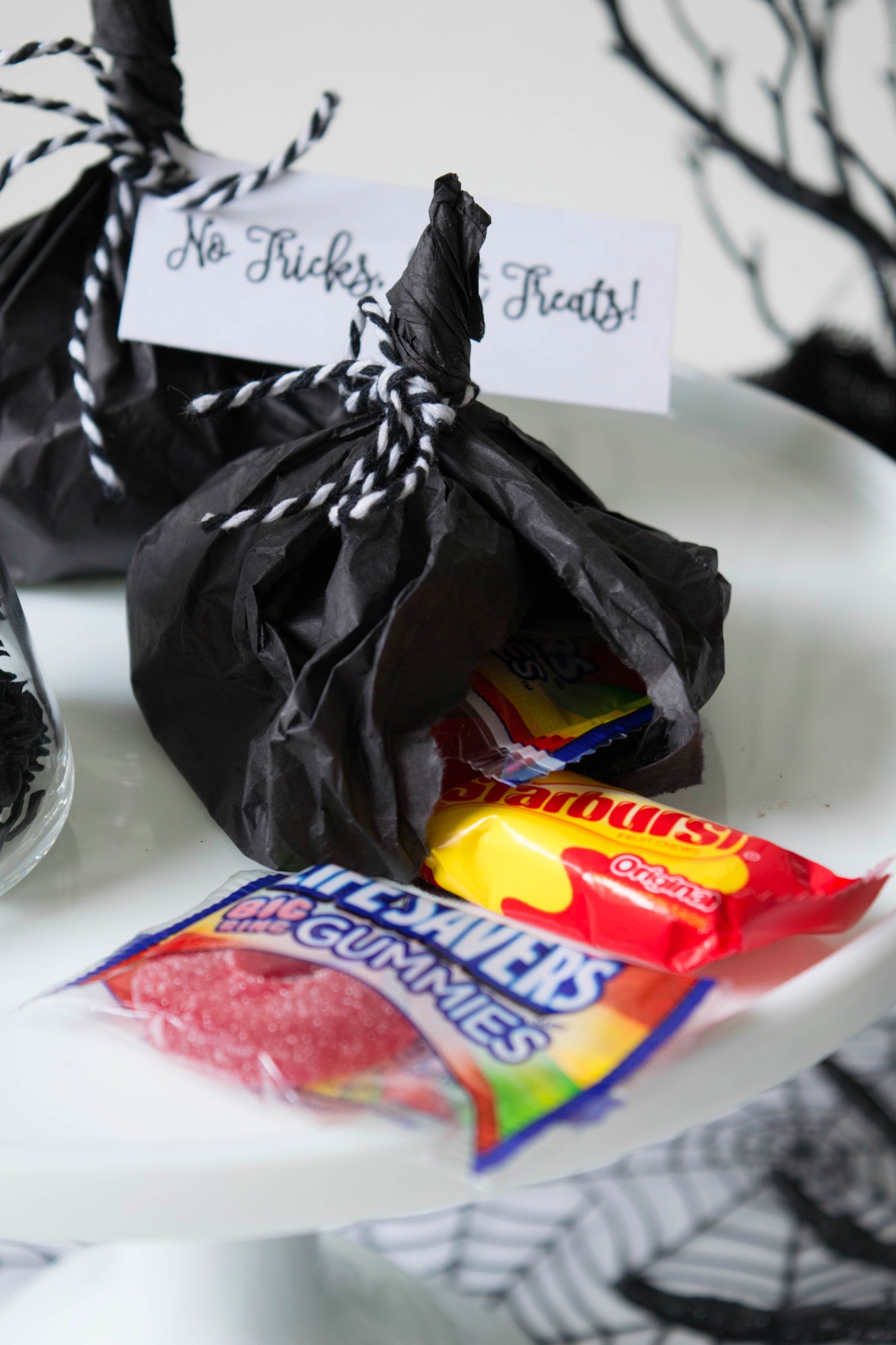 Materials
Black Tissue Paper
Hole Punch
Black & White Bakers Twine
Scissors
Candy
Directions
Gather all the supplies.
Cut the black tissue paper into 12″ inch circles.
Place 3-4 chocolate candies in the middle of each tissue paper circle.
Close the circle by holding on and twisting the edges to form a pumpkin-like shape.
Punch a hole on the DIY printable favor tag.
Attach the favor tag to the pumpkin with black & white baker's twine
Pull it all together in just a few easy steps.
Timeline
1 Month Prior
Purchase all party décor supplies
1 Week Prior
Create your "Pick Your Poison" chalkboard sign
Purchase beverages, candy, and any pre-made snacks
3 Days Prior
Make pumpkin candy bag favors
2 Days Prior 
Make chocolate bar
1 Day Prior
Set up table decor and ghost backdrop
Bake cake (or purchase cake from local bakery)
Make ghost cupcakes (simply decorate chocolate cupcakes with white frosting and add two edible googly eyes)
Day Of
Make Ghost Munch Popcorn for bowl and cellophane favor bags
Add cake, cupcakes, and other treats to the table
Estimated Budget
10 People

Decor: $250

Food: $200

Beverage: $50

TOTAL: $500
Twinkle Twinkle Little Party shares its top tips for pulling off this event.

Tip 1
Decide on the table you would like to use for the dessert station and guest (kids) table.

Tip 2
Set up the dessert station by displaying cake and coordinating sweets on cake stands/platters.

Tip 3
Make your set up more fun by hanging ghosts over the dessert table.

Tip 4
Send guests home with something "scary" and sweet – ghost munch popcorn in cellophane bags and Halloween candy in black pumpkin favor bags.