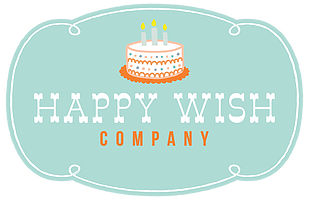 Sweet & Spooky Halloween Soirée
Styled by Happy Wish Company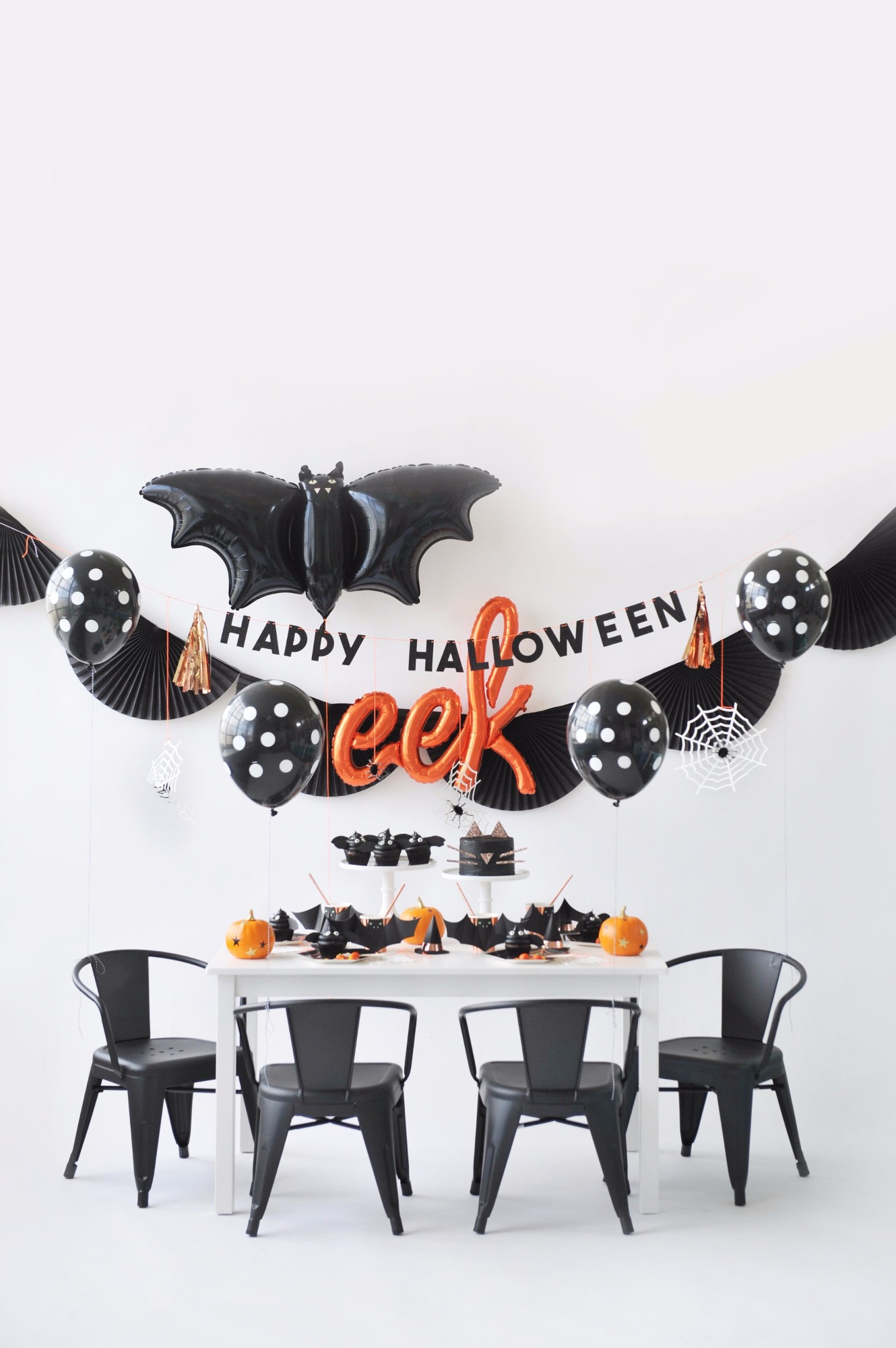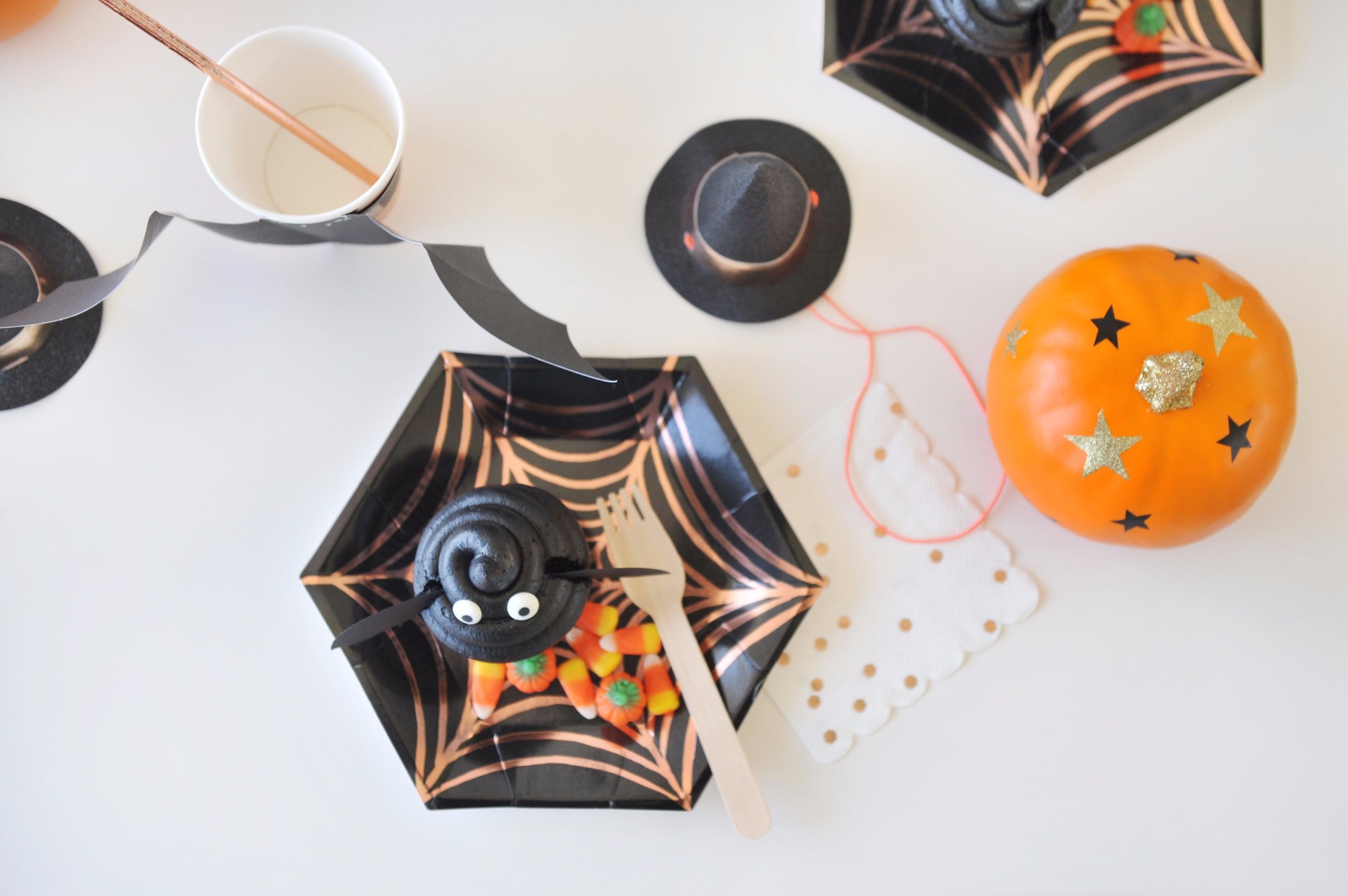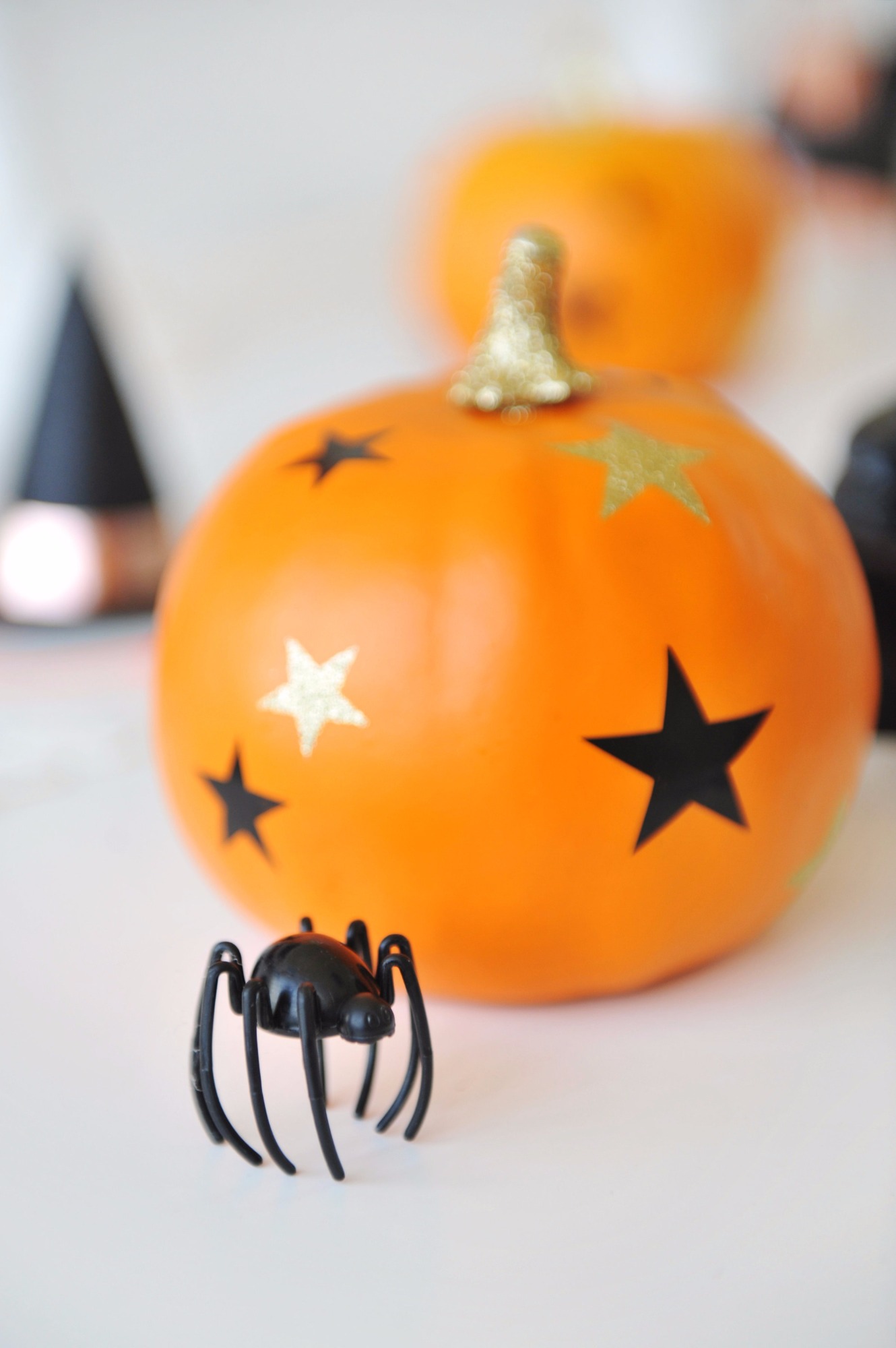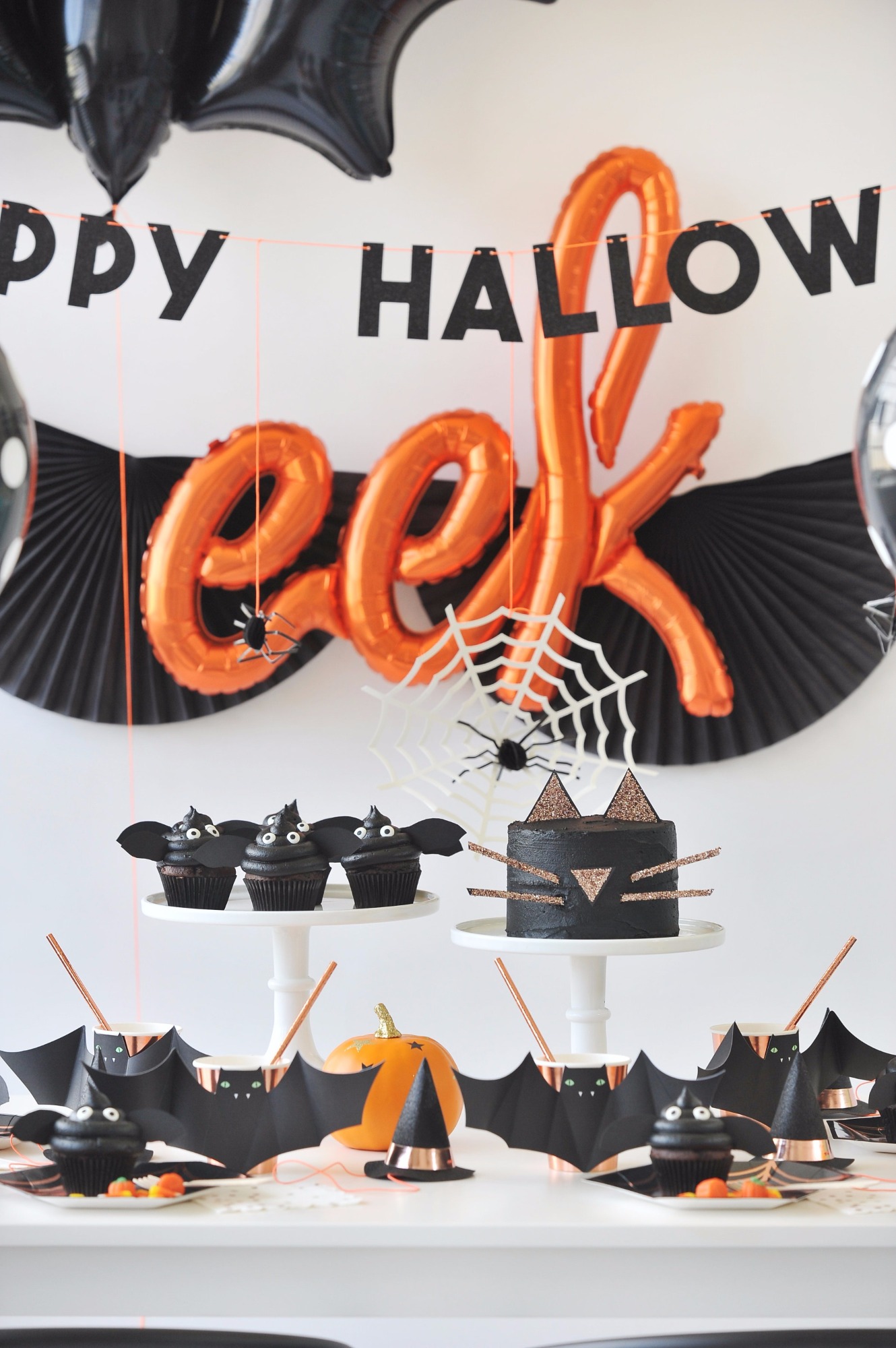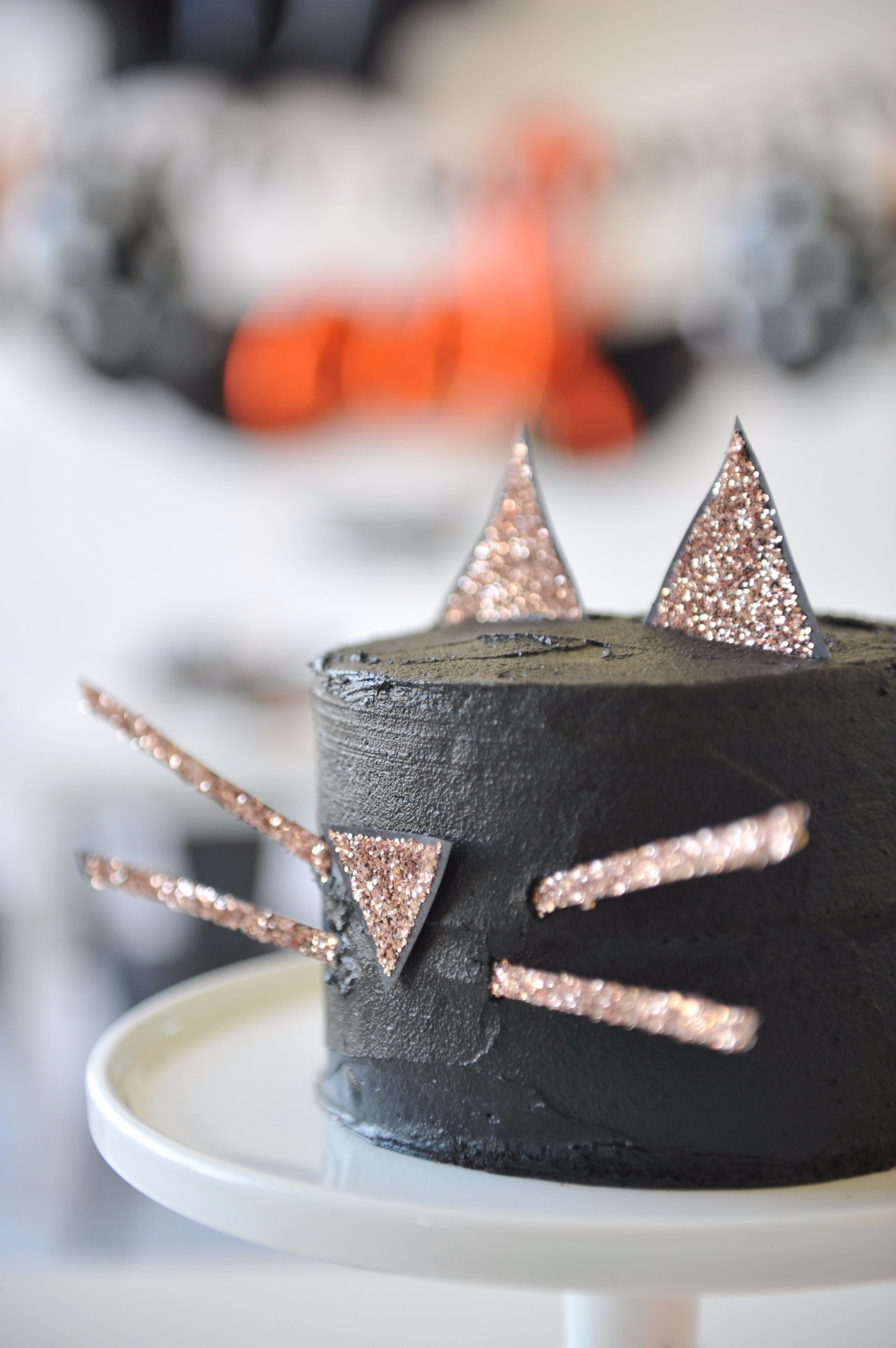 You're only 3 steps away from the perfect party.
Purchase
Review the blueprint and purchase the party items in a few easy steps.
Prep
Follow our easy ideas to wow your guests.
Assemble
Follow our timeline and party tips for seamless execution.
Buy your party items with a few simple clicks.
(prices and availability subject to change)
Prepare perfect party food.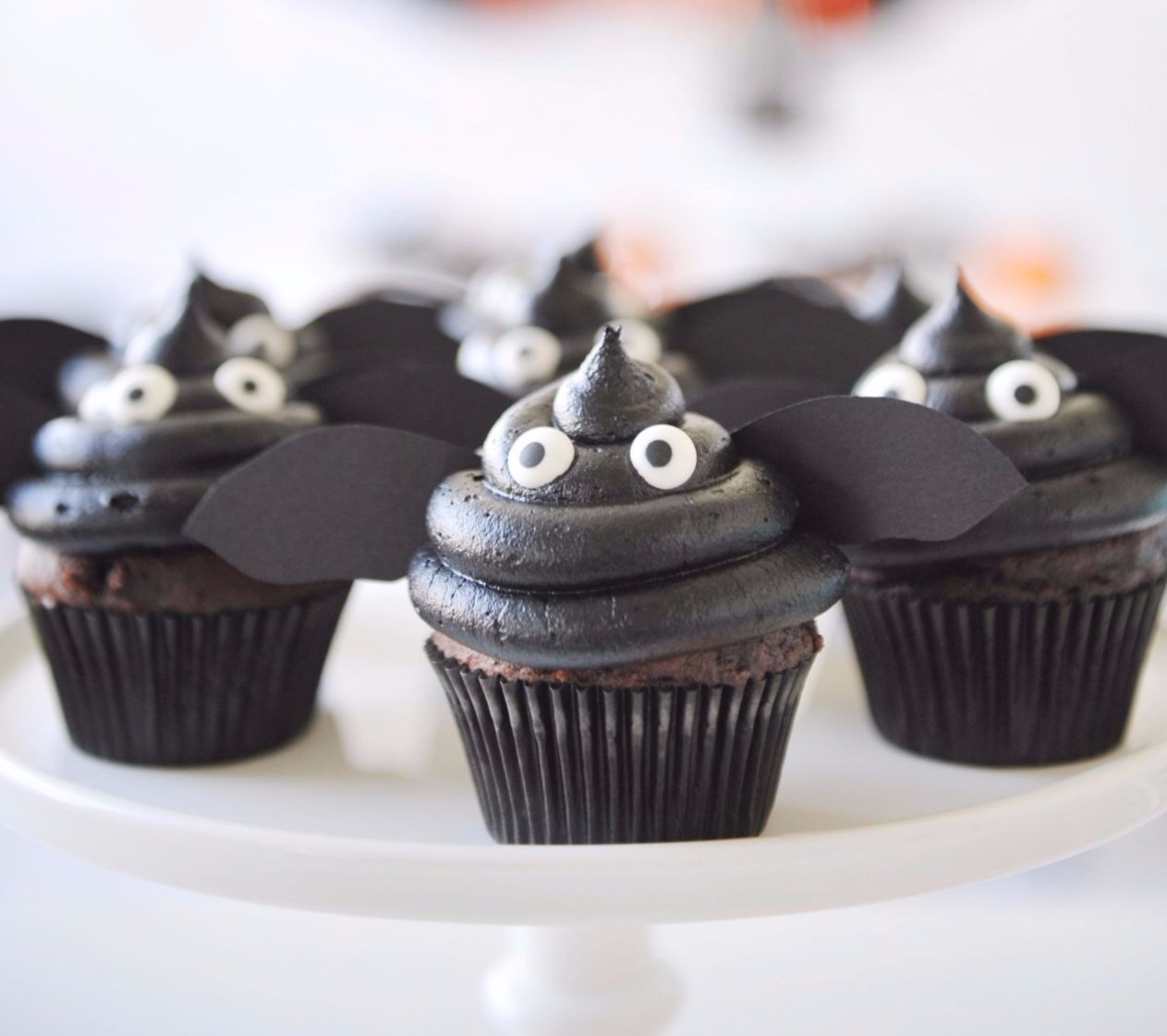 Directions
Frost cupcakes with black icing using a pastry bag and round tip. Frost in a circular motion starting on the outside of the cupcake and working your way to the center, creating a peak.
Add candy googly eyes, which can be found in the baking section of many grocery or craft stores.
Finally, we used black card stock paper to cut out bat wings and stuck them into the sides of the frosting.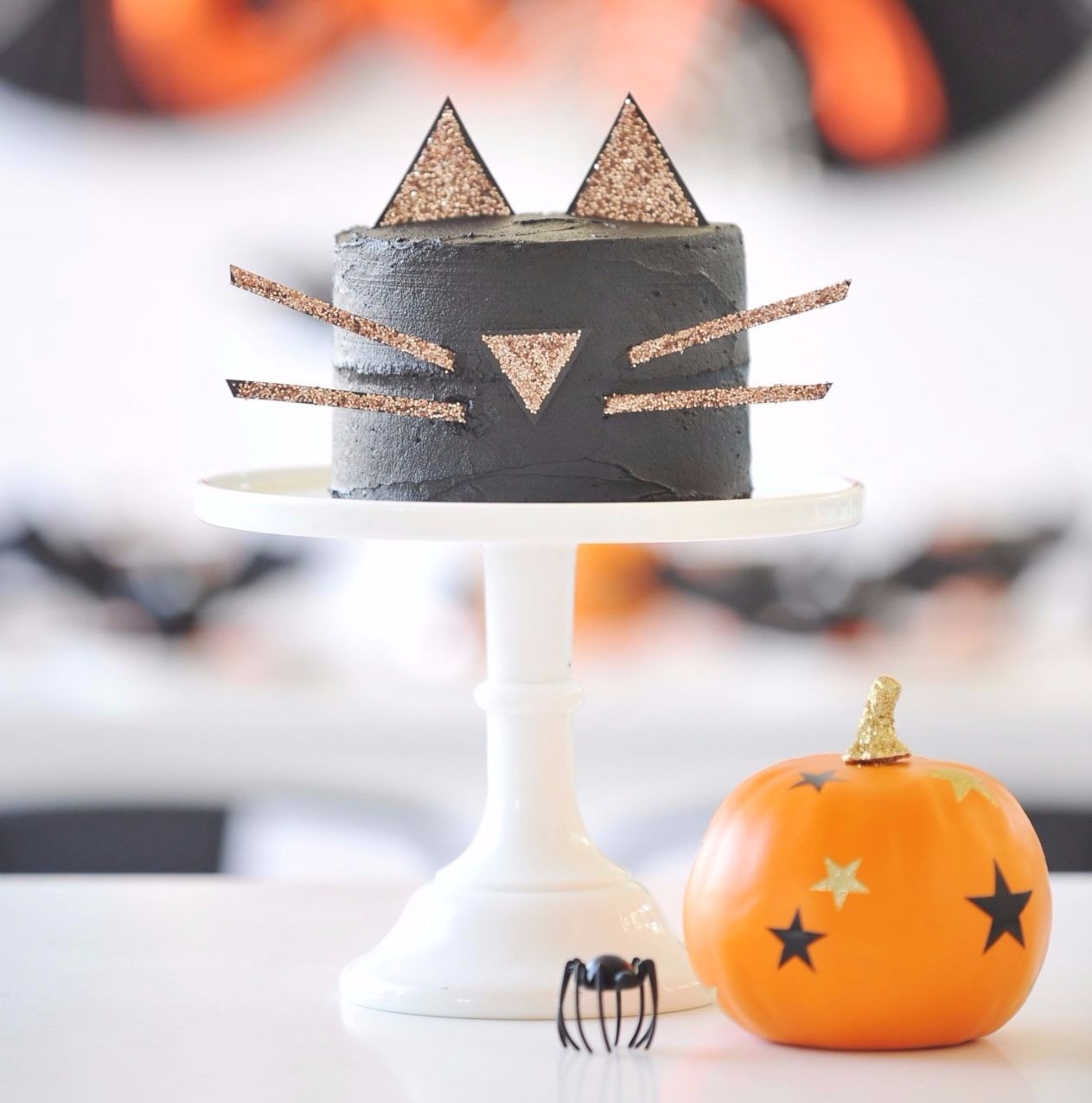 Ingredients
Chocolate cake mix
Vanilla frosting
Black construction / cardstock paper
Directions
Frost the chocolate cake with black icing.
Add sparkly rose gold ears, nose and whiskers. Use black card stock paper to cut out the triangles and whisker shapes, then use rose gold glitter to add the shimmer. We glued the whiskers to the back of bamboo skewers so they can stick into the cake for proper whisker effect!
Pull it all together in just a few easy steps.
Timeline
2-3 Weeks Prior
Purchase party items from Happy Wish Company
7 days prior
Purchase any groceries (desserts, snacks, beverages)
1 Day Prior
Setup party decor and garlands
Prepare any desserts (Black Cat Cake / Bat Cupcakes) and snacks that you will be serving at the party
Assemble favor bags
Day of
Inflate balloons
Set out food and beverages
Estimated Budget
8 People

Decor: $150 – $200

Food: $25 – $75

Beverage: $25

TOTAL: $200 – $300
Happy Wish Company shares its top tips for pulling off this event.

Tip 1
We used the classic orange, black and white Halloween color scheme with this party, but gave it a little update with touches of rose gold.

Tip 2
Save time and money by picking one main party area for all your decorations, like we did here with this garland and balloon backdrop.

Tip 3
The backdrop is super simple to recreate on any focal wall. We started by hanging a black bunting garland. Next, we added an orange "EEK" foil script balloon by taping the back of it right onto the center of the garland. Then we layered the Happy Halloween garland that includes fabulous dangling spiders, cobwebs and shiny Mylar tassels. The final touch was the amazing, giant bat foil balloon. This also serves as the perfect photo backdrop to snap pics of your kiddos in their adorable costumes!