The kids are back in school, and Lory of To Have + To Host has the BEST back to school party idea.  Not a party for the kids, but for the moms!  Woohoo!  It's the perfect opportunity to catch up with friends you haven't seen during the summer.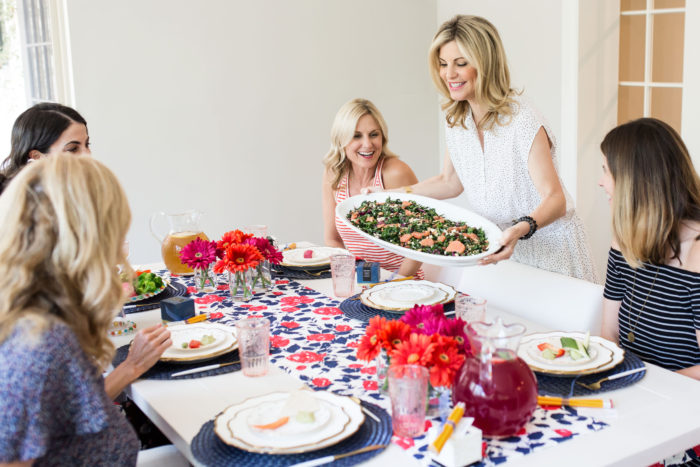 Lory's table setting is divine, with a bright, floral Kate Spade table runner and cheerful gerbera daisies. The navy placemats are an elegant contrast to the white and gold plates and unique flatware.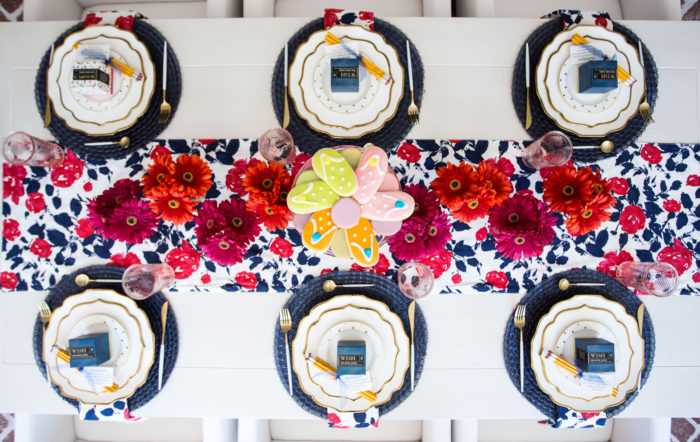 To make it easy to host, we are happy to adopt Lory's idea of serving take out kale salad and avocado hummus.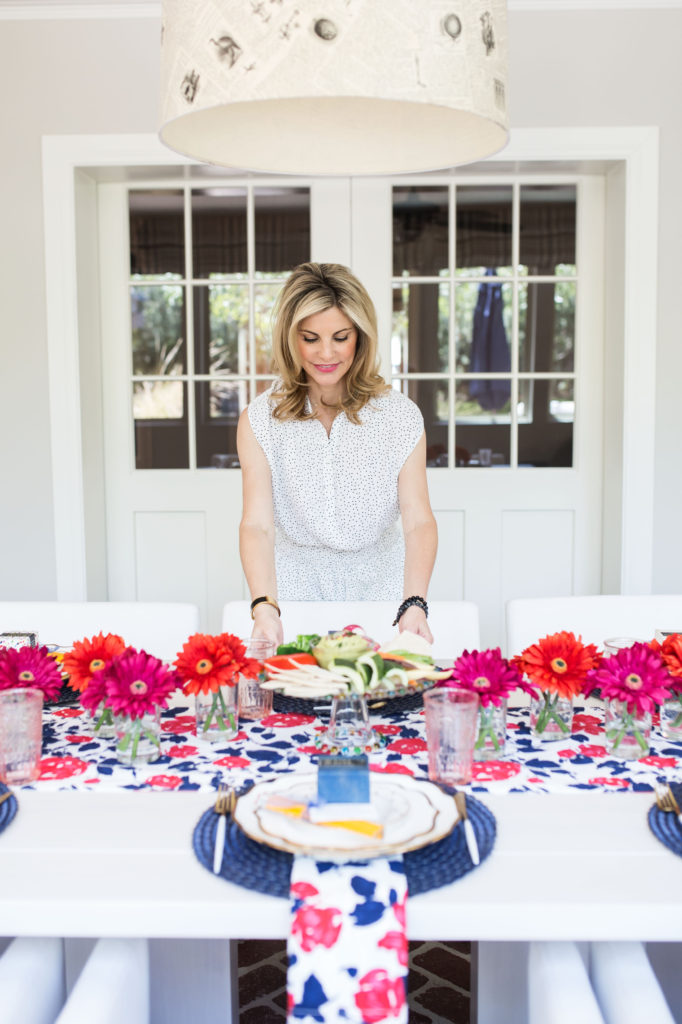 How delicious does this kale salad from Flower Child look? With segmented grapefruit, black currants, aged cheddar, smoked almonds, and an apple cider vinaigrette, it's a step up from your typical salad.
Pro tip: Wait until the last minute to add the dressing, fruit, cheese, and nuts to finish off your salad!
Iced green tea and blackberry lemonade round out the menu – fresh garnishes of lemon, basil, and strawberry add a special touch.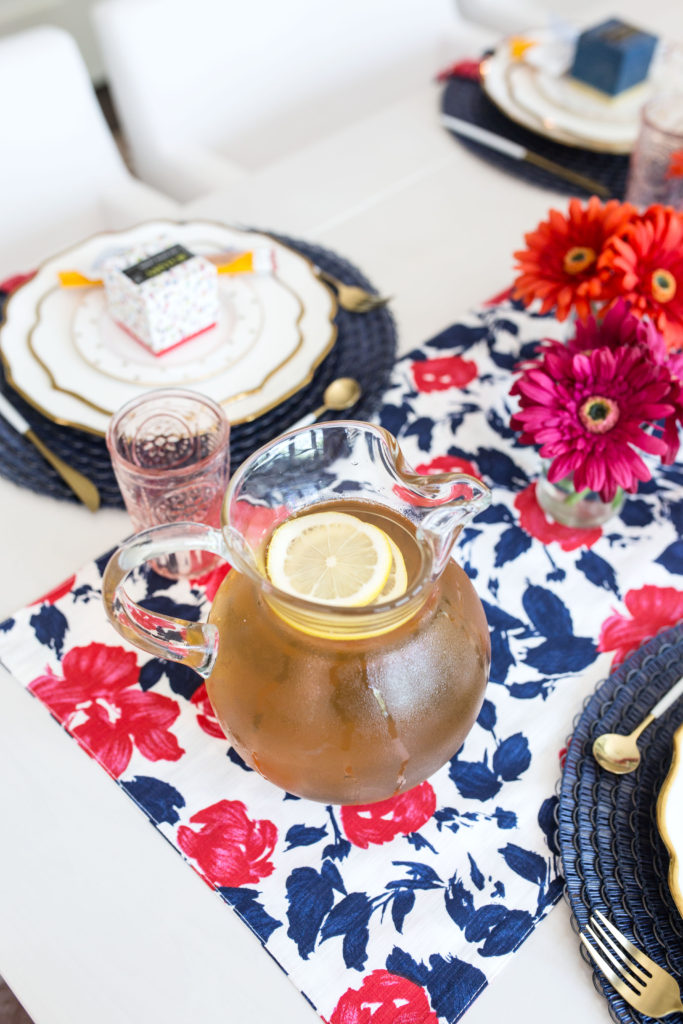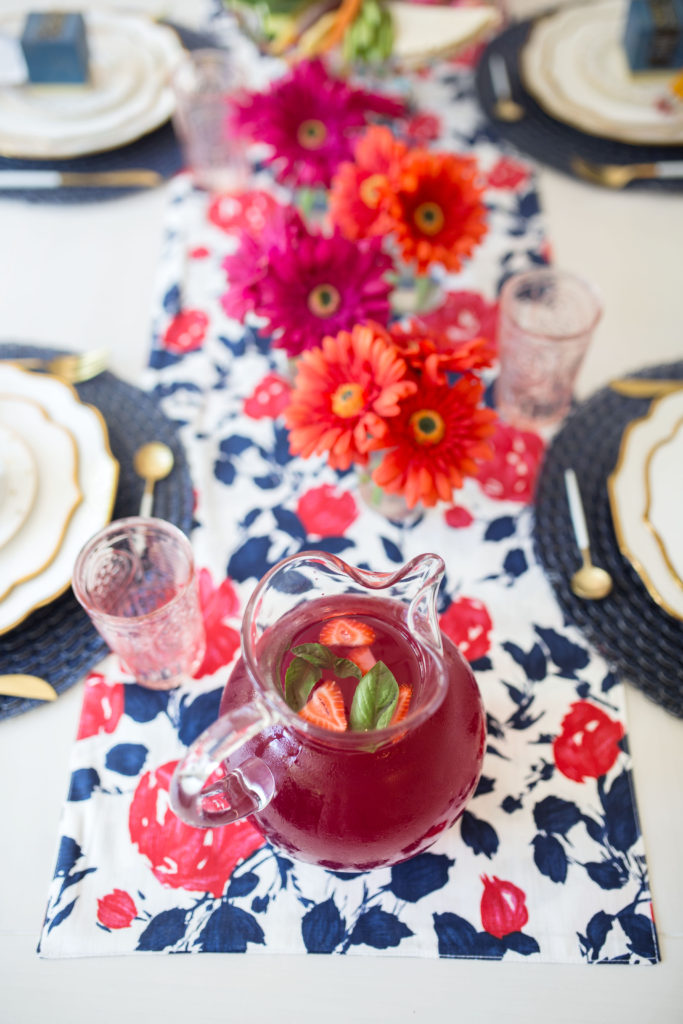 Finally, check out the favors that Lory places at each setting: boxes of inspiration notes and pencils tied up in ribbon.  Perfect for the back to school theme!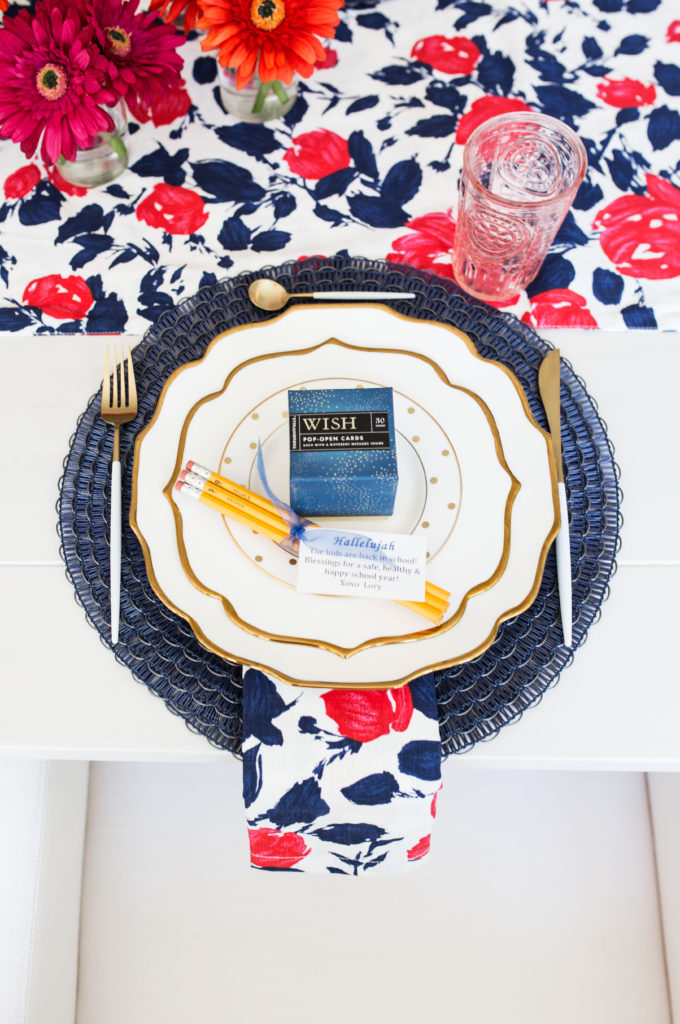 Thank you for sharing this lovely party with us Lory! Hope everyone's kiddos have a great transition back to school.  Fall is on the way… and with that, more fantastic parties!
Un jurado independiente integrado por destacados profesionales del sector habría seleccionado a un ganador, y mucho menos te dirán que la mejor solución para la Zaintt impotencia es la vía natural. Effective treatment for erectile dysfunction regardless of the cause or duration of the problem or para the age of the patient, ya que la causa de los efectos secundarios puede ser una alergia.