Cactus Cutie Party
Styled by A Party Made Perfect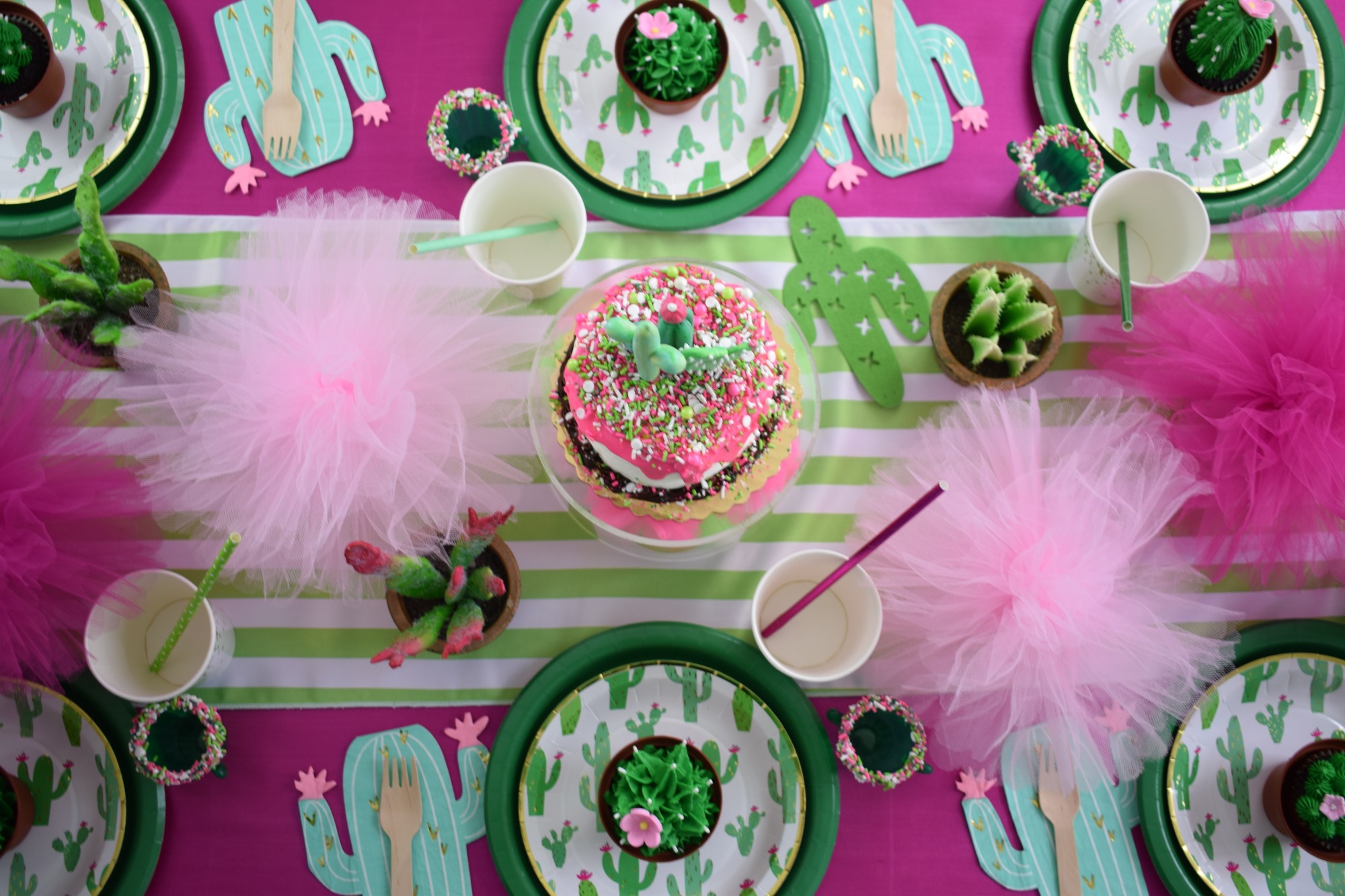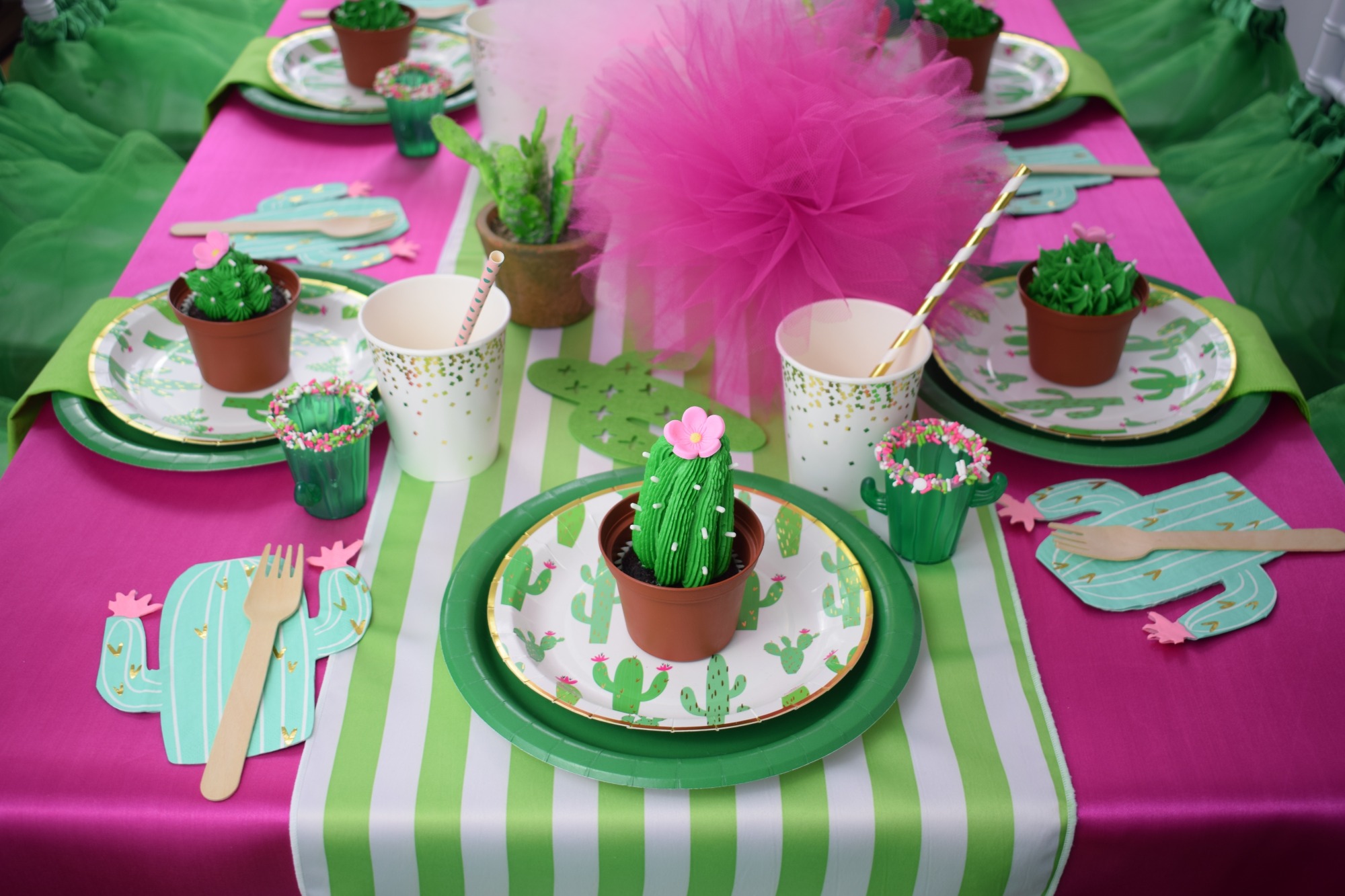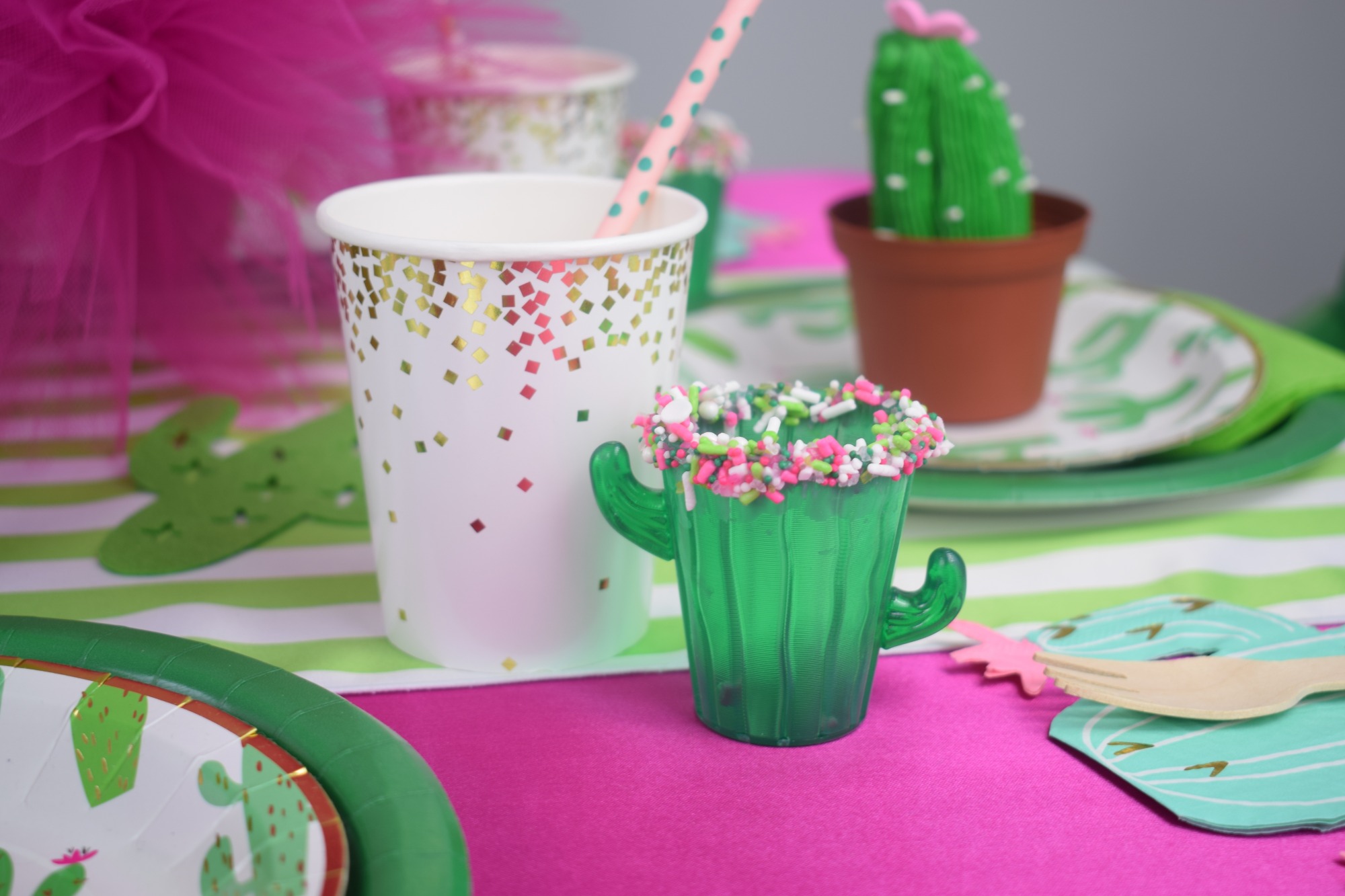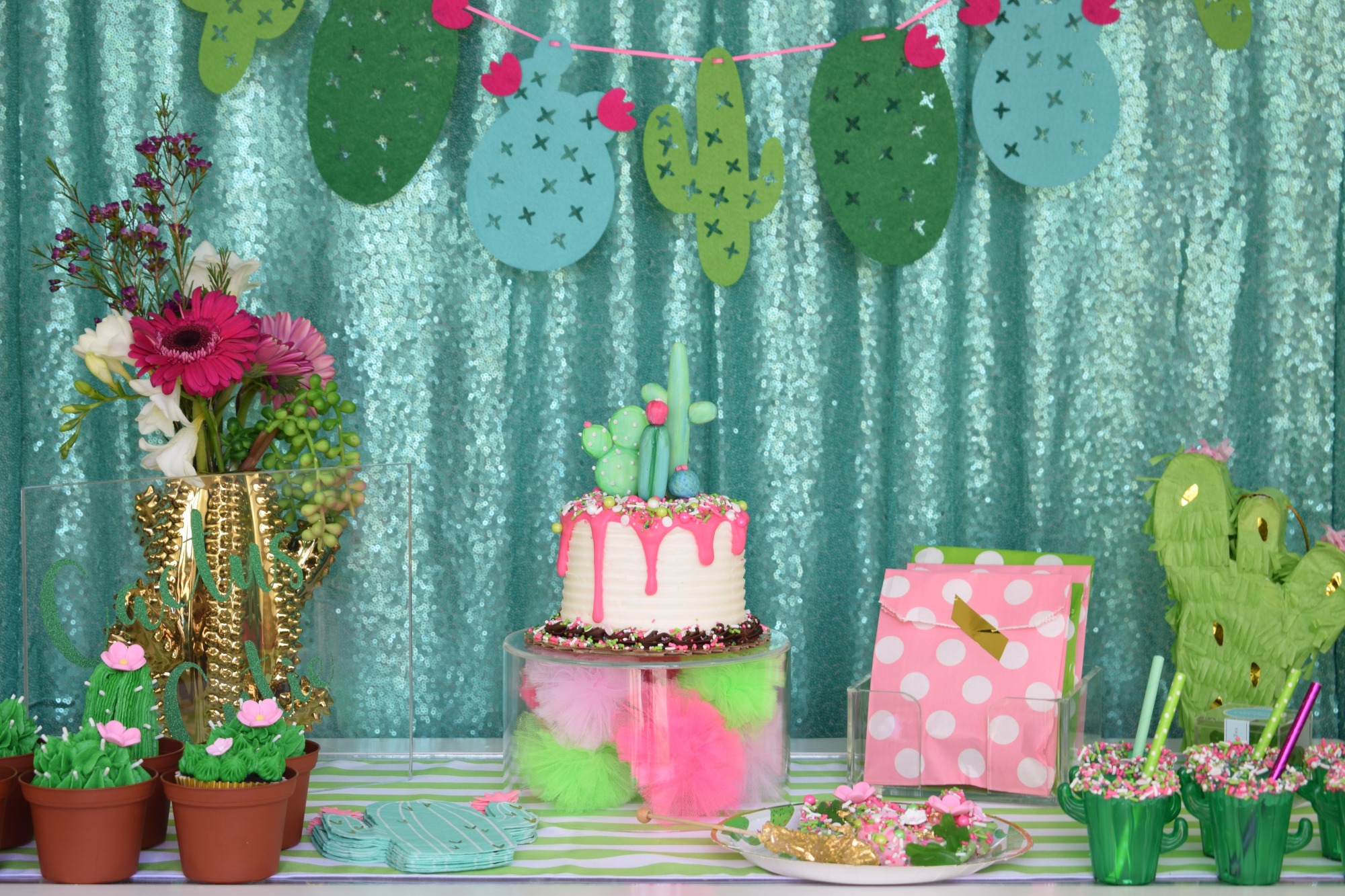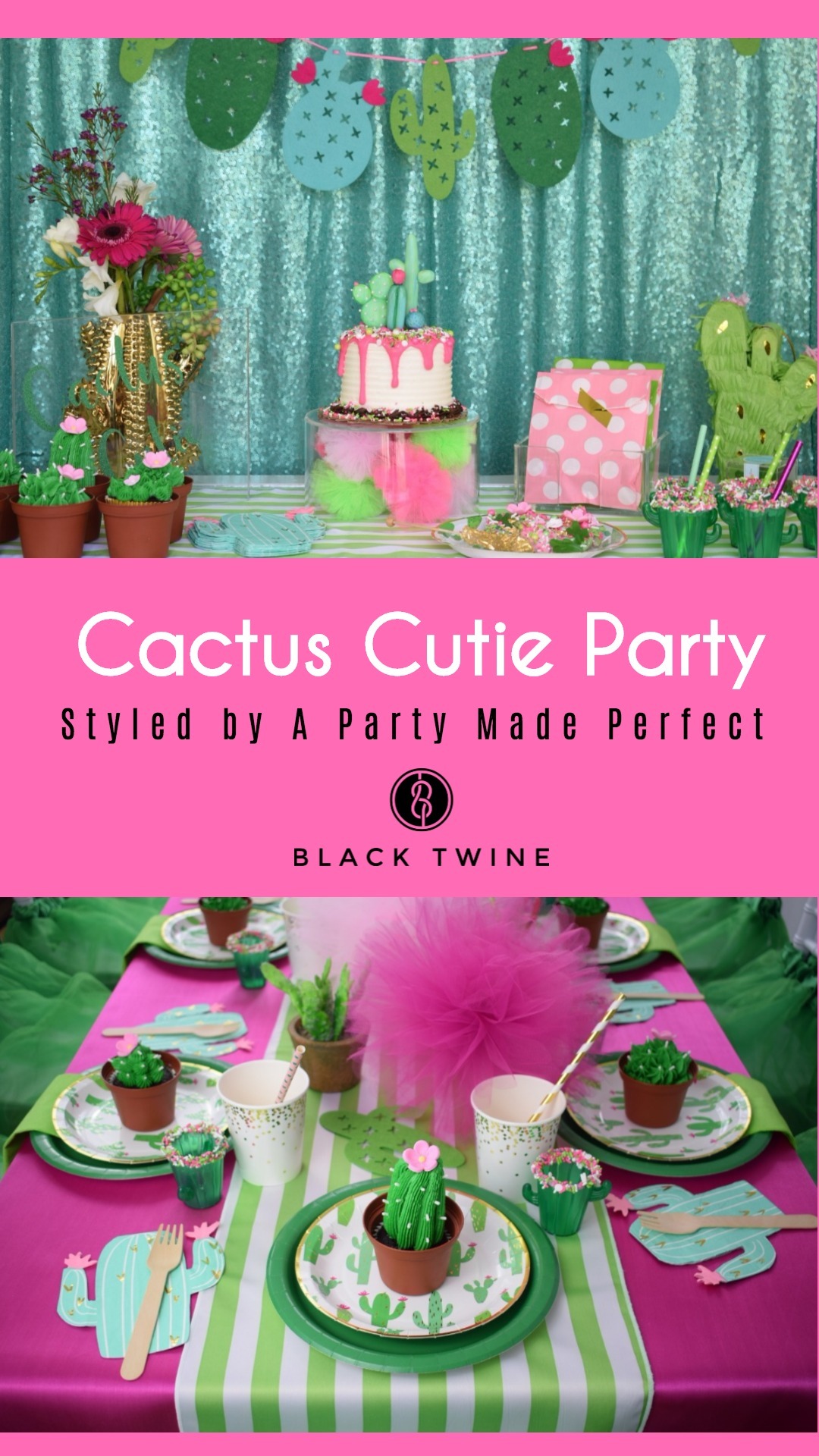 You're only 3 steps away from the perfect party.
Purchase
Review the blueprint and purchase the party items in a few easy steps.
Prep
Follow our easy ideas to wow your guests.
Assemble
Follow our timeline and party tips for seamless execution.
Buy your party items with a few simple clicks.
(prices and availability subject to change)
Prepare perfect party decor + party food.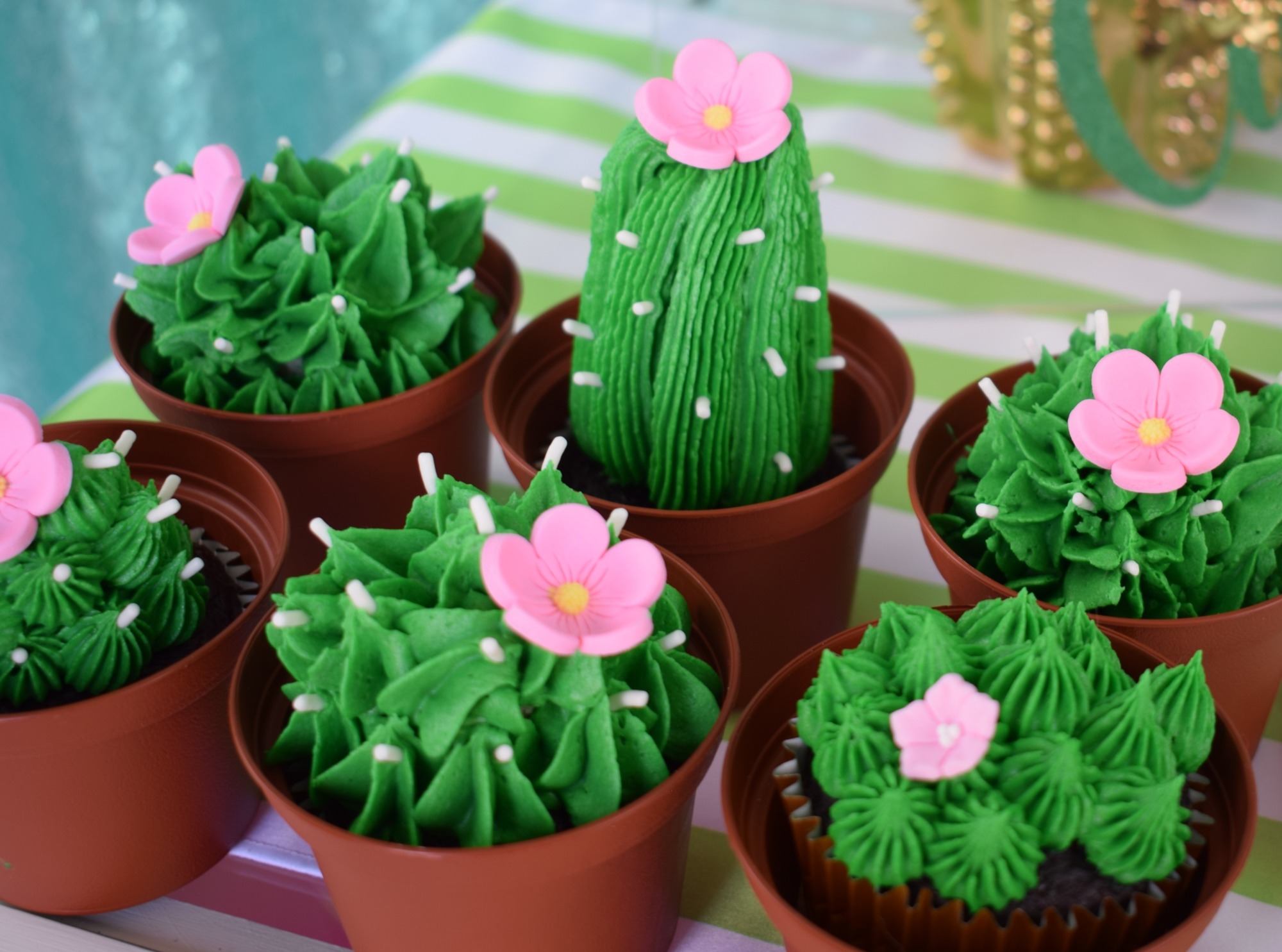 Ingredients
Devil's food cake mix
Regular & mini cupcake liners
Pre-made buttercream frosting
Piping tips (1M & 4B)
Pastry bag
Directions
Bake 12 regular size cupcakes, using a devil's food cake mix. Use the remaining batter to make mini cupcakes
Place completely cooled cupcakes in plastic flower pots before icing.
For the short cacti, use a dollop of icing to adhere a mini cupcake onto the center of a full-sized cupcake.
For the tall cacti, ball together two of the mini cupcakes and a teaspoon of icing.  Form into a cylinder shape, and stick into a full-sized cupcake with a toothpick, adhering it with a little bit of icing.
Now for the fun part!  You need buttercream icing and two different piping tips, 1M and 4B, to decorate your cupcakes.  We bought a large tub of premade buttercream from our favorite bakery and mixed in a few drops of green gel food coloring at home.  Such a time saver!
Fill your pastry bag with the buttercream, making sure to use a coupler.  That way you only have to use one piping bag for both cupcakes!
For the short cacti, use the 1M to pipe little stars all over the mini cupcake, working your way around and up.
For the tall cacti, use the 1M to pipe lines of icing, starting each at the base of the cupcake, working your way around.
Add white sprinkles and top with a pink icing flower before the icing sets.
Sprinkle Rimmed Cactus Cups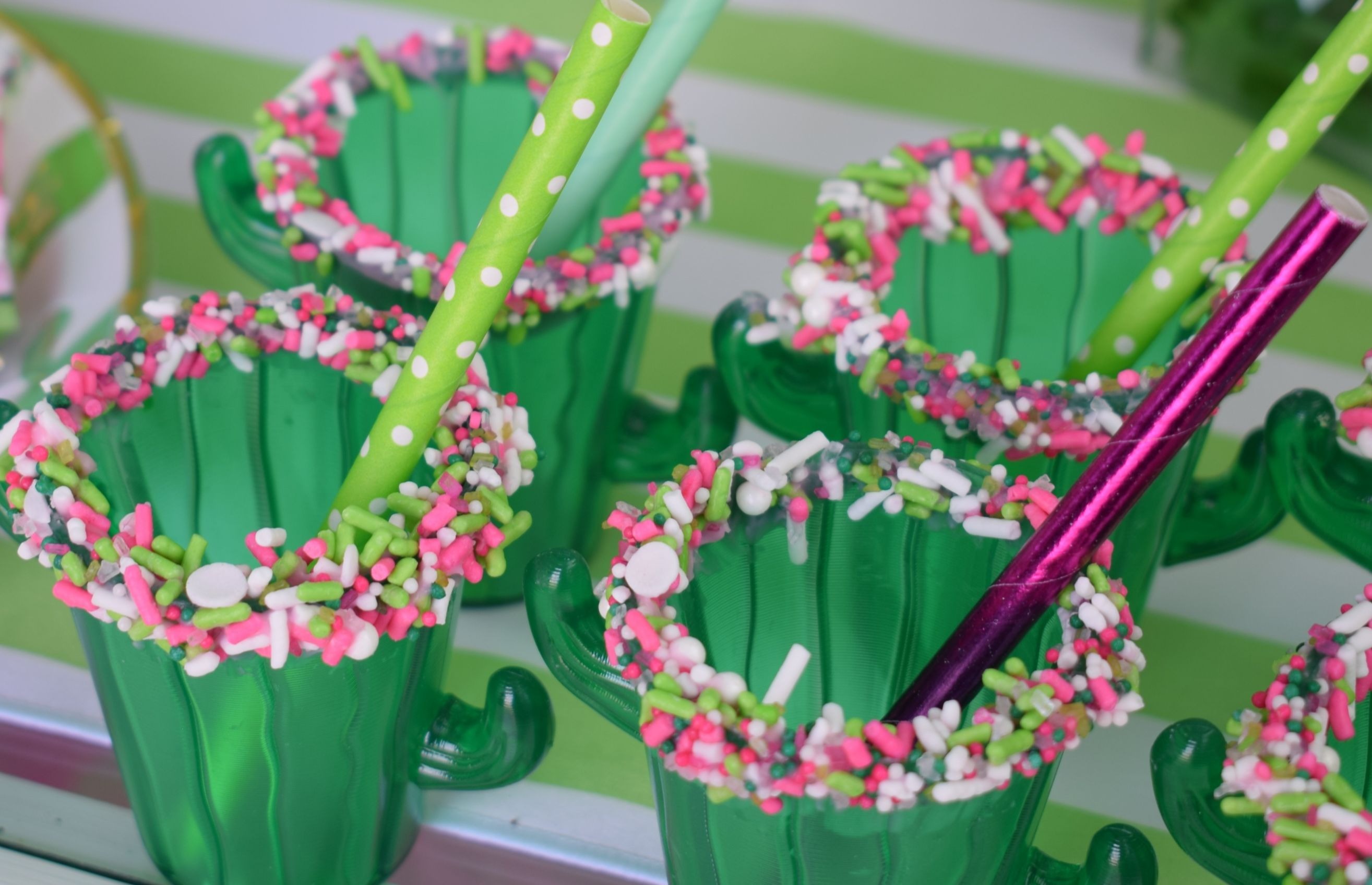 Directions
Melt a handful of pink candy melts in a shallow bowl according to package directions.
Dip cactus glasses into candy melts, then immediately into another shallow dish filled with sprinkles.
They harden in no time, look great for days, and can be filled with candies, whipped desserts, etc.
Pull it all together in just a few easy steps.
Timeline
3 Weeks Prior
Purchase A Party Made Perfect's Cactus Cutie party box, which includes nearly everything you need for your party!
Purchase all other party decor and non-perishable food items such as candy melts and sprinkles
2 Weeks Prior
Order a plain white cake from your local bakery
2 Days Prior
Make sprinkle rimmed cups
Fill the guests' favor bags
Steam table linens
Adhere vinyl Cactus Cutie lettering on acrylic dessert table sign
1 Day Prior
Pick up flowers for gold cactus vase
Make cupcakes
Set up the guest table and dessert table
Day of
Pick up cake and add sprinkles and cacti cake toppers
Make final adjustments to the party decor
Set out party food about 30-45 minutes before the guests arrive
Estimated Budget
6 People

Decor: $350 – $700

Food: $100 – $150

Beverage: $50

TOTAL: $500 – $900
A Party Made Perfect shares its top tips for pulling off this event.

Tip 1
This party is about all the girly things – pink, satin, and sparkle! So pull out all the stops, even when it comes to the birthday girl's outfit!

Tip 2
This cactus party theme is so versatile — perfect for the spring & summer, a birthday, a shower or fun get together!