California Dreamin' Party
Styled by Golden Arrow Events & Design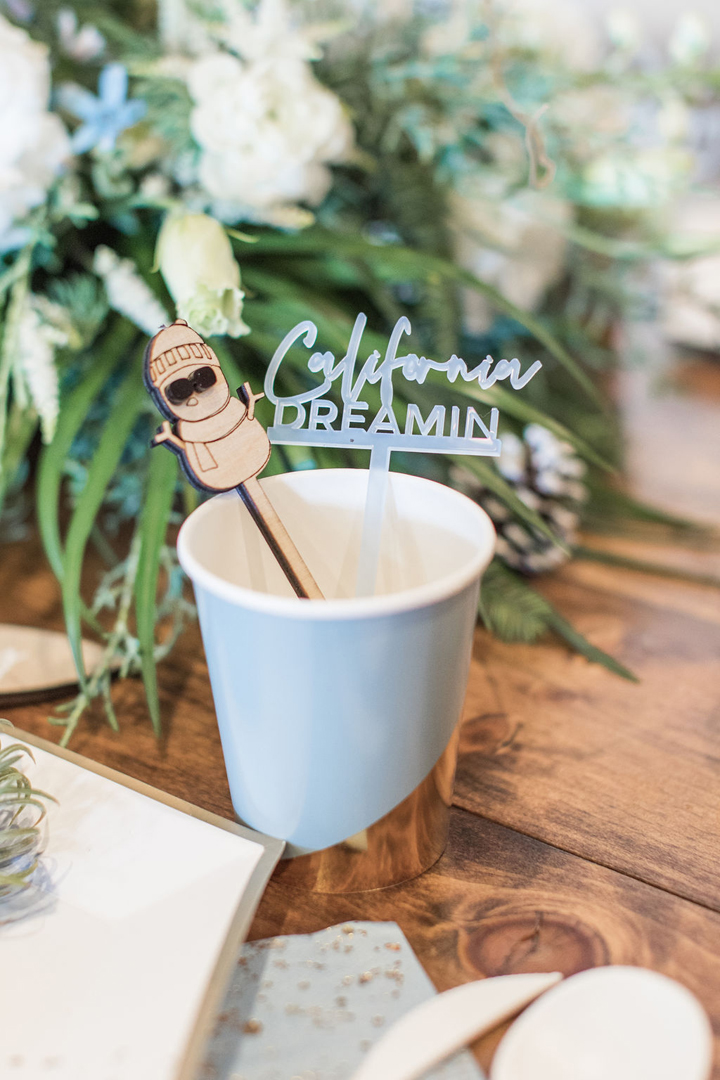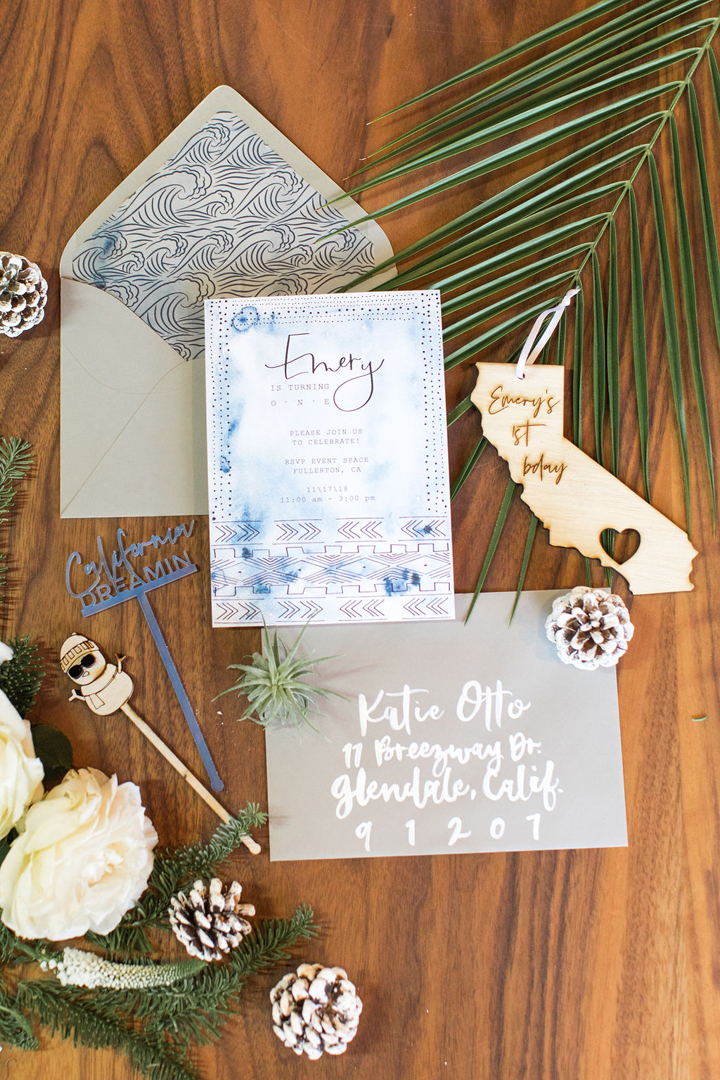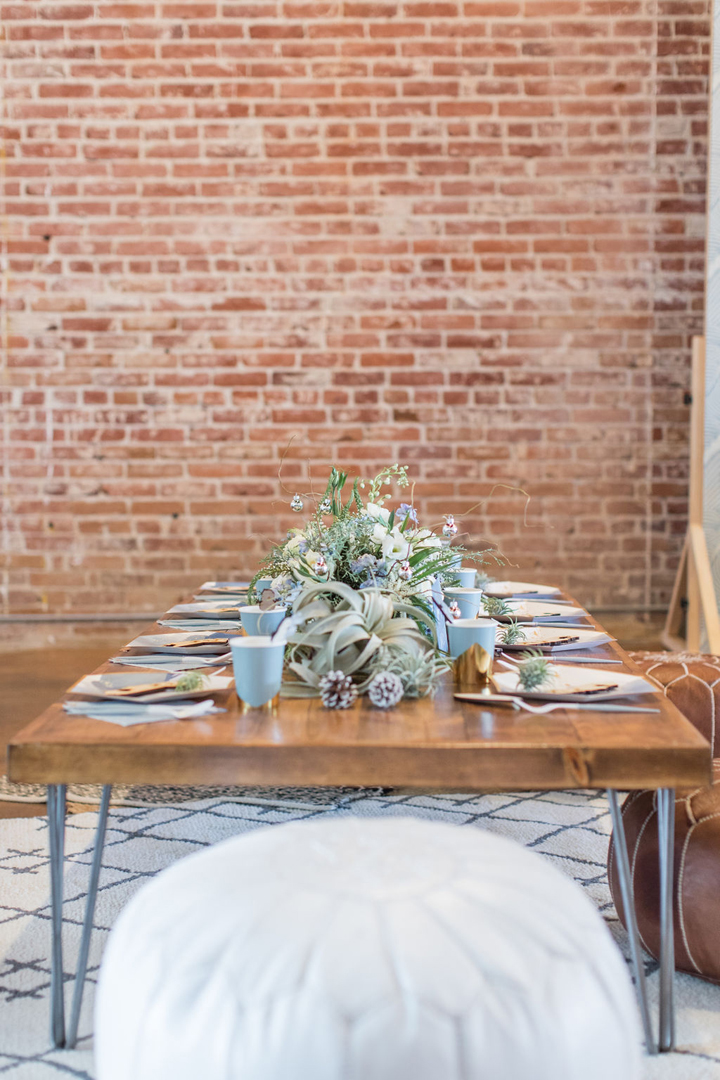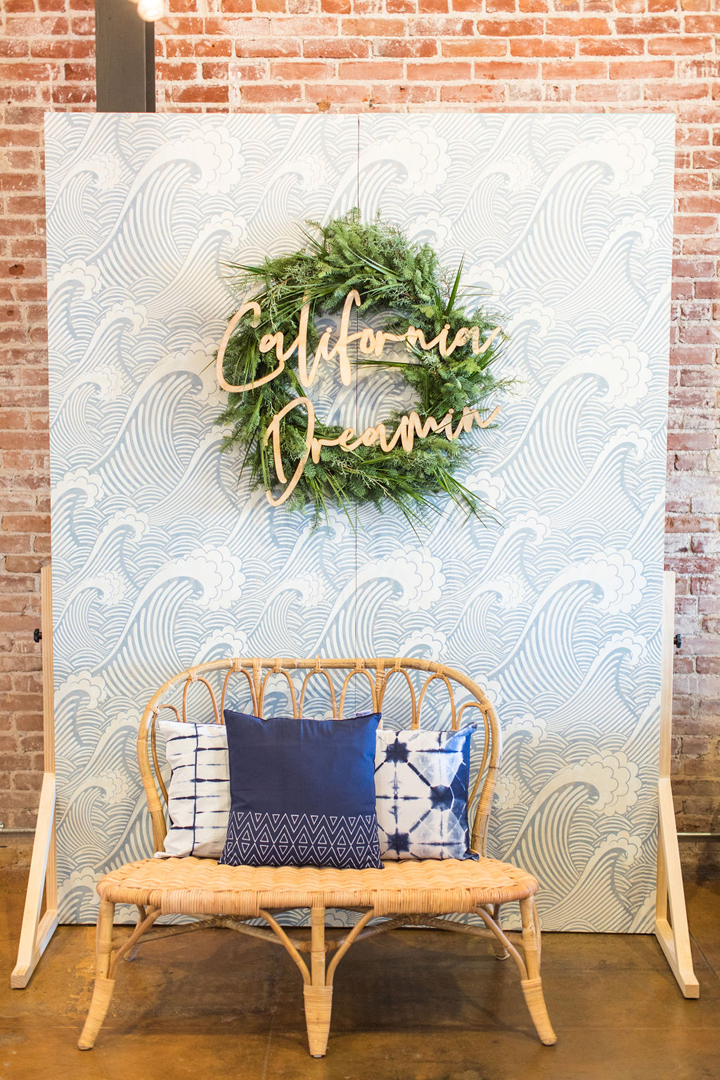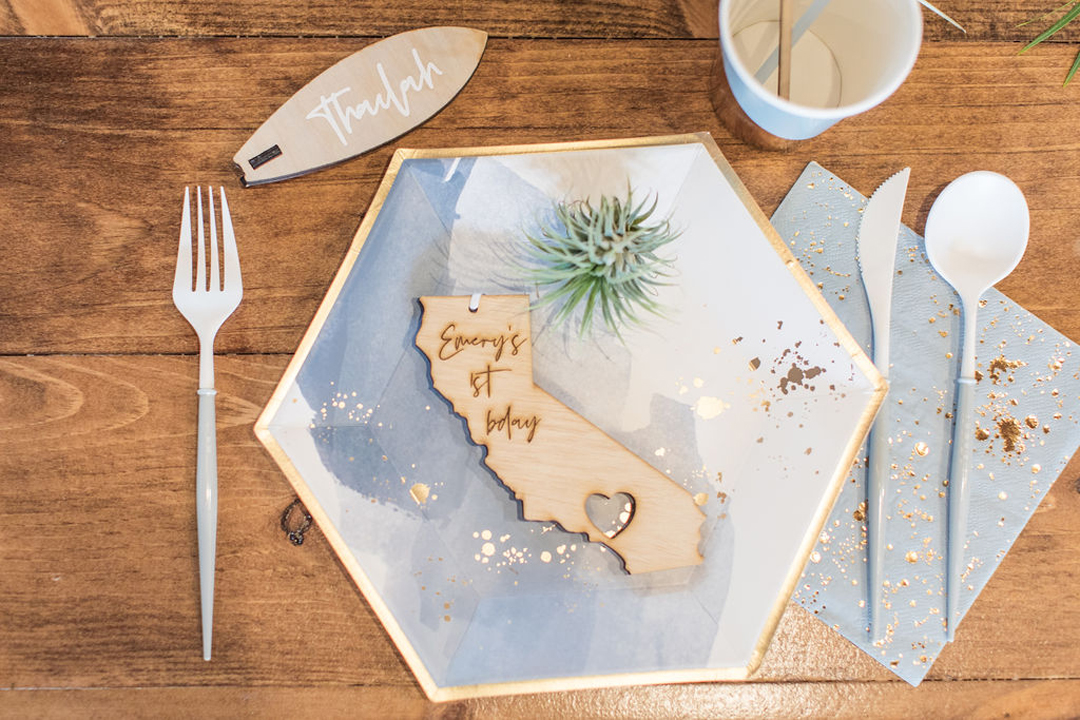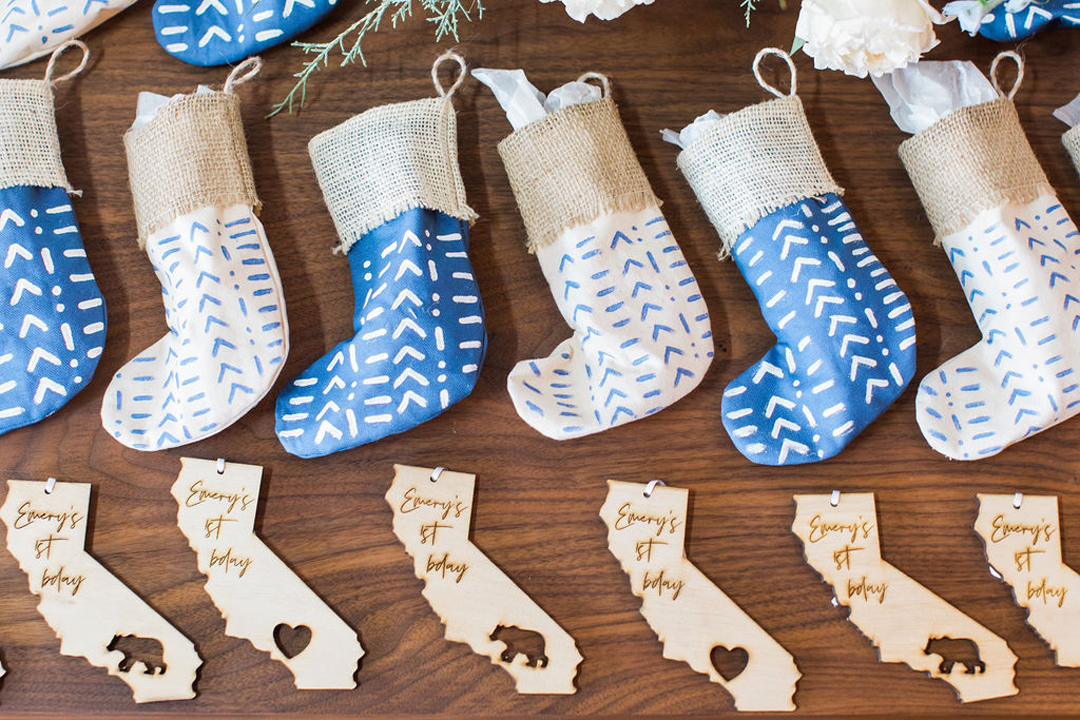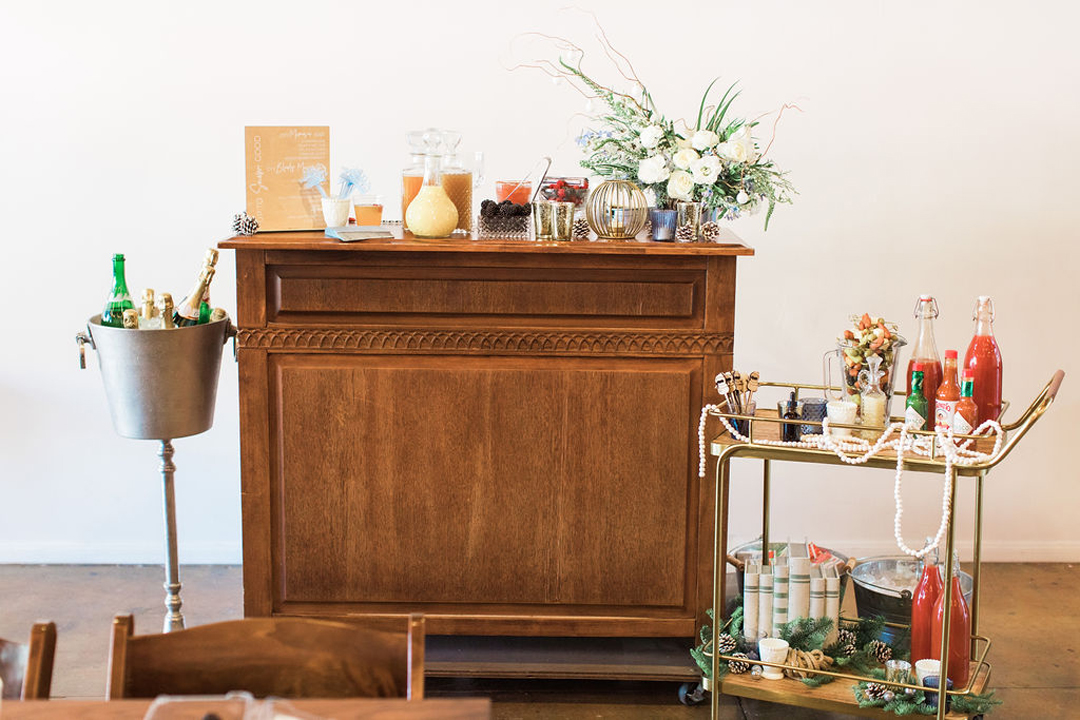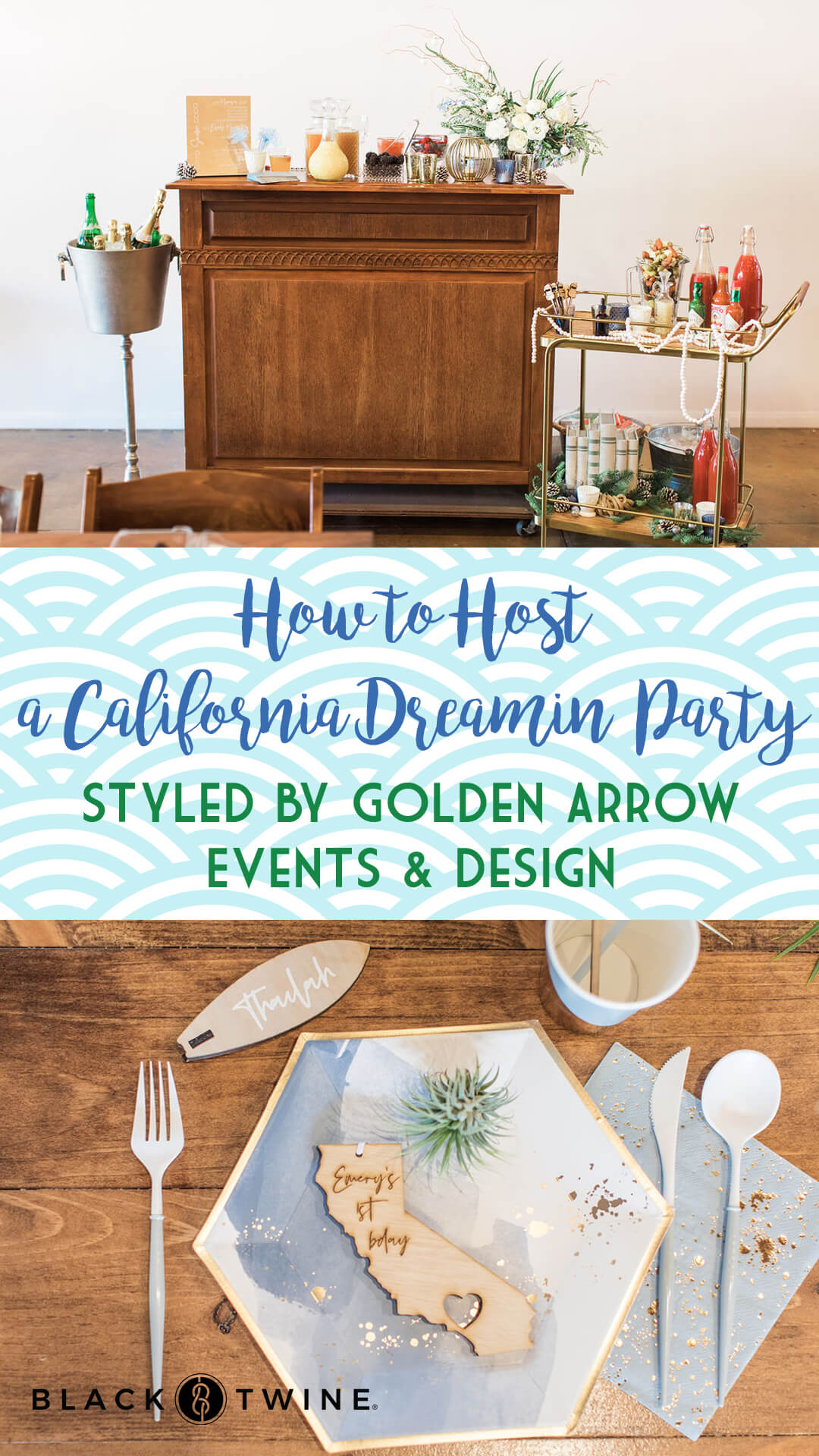 You're only 3 steps away from the perfect party.
Purchase
Review the blueprint and purchase the party items in a few easy steps.
Prep
Follow our easy ideas to wow your guests.
Assemble
Follow our timeline and party tips for seamless execution.
Buy your party items with a few simple clicks.
(prices and availability subject to change)
Prepare perfect party decor.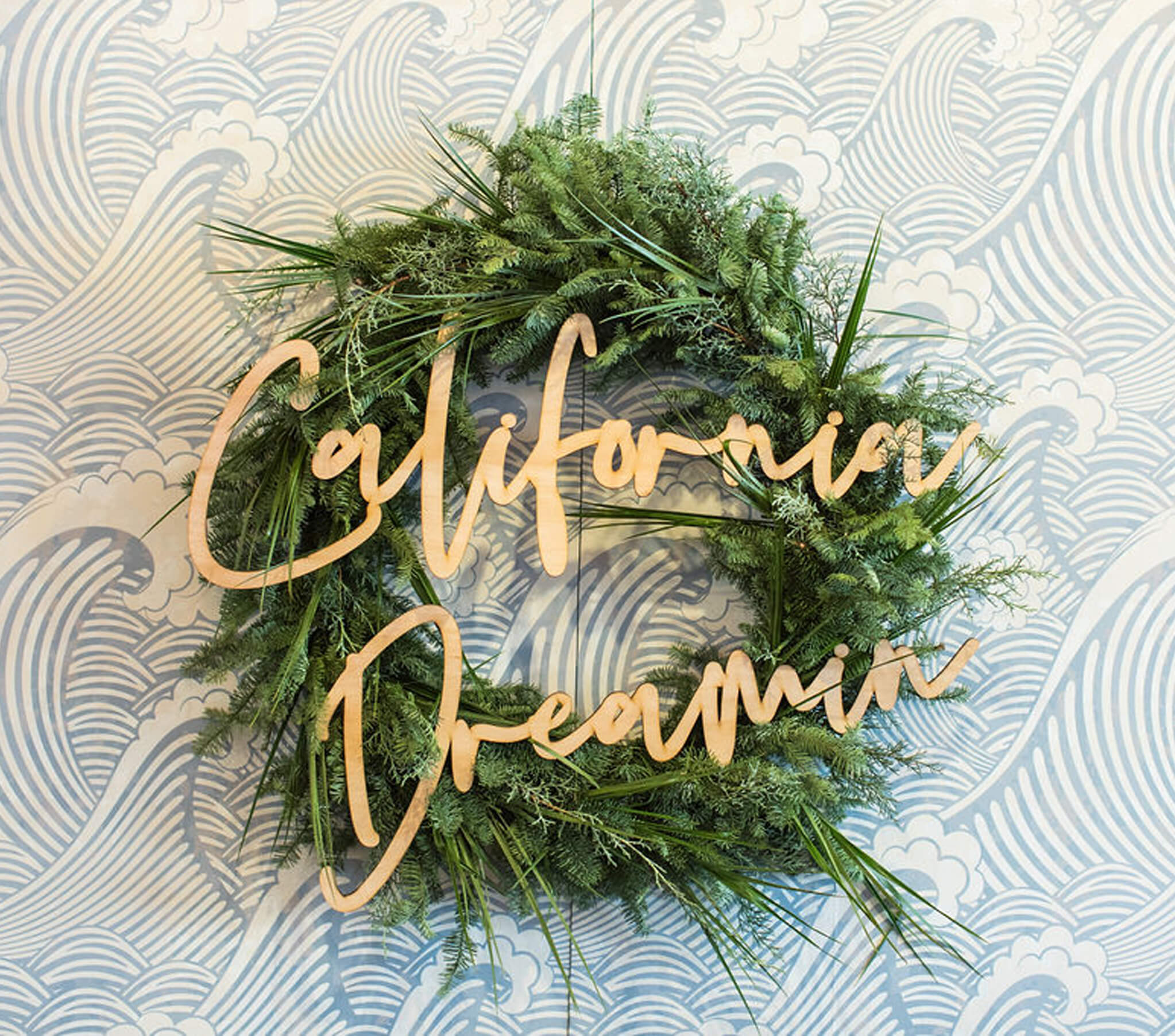 Materials
Sponge and gentle cleaner (to clean the wall)
Tape Measure
Level
Steel Ruler or Straight Edge
Razor Knife
Scissors
Pencil
Plastic Smoother 
Enlist a good FRIEND!!!
Directions
Apply the self-adhesive wallpaper to wall or freestanding backdrop. Before you begin installing the wallpaper, prepare your surface by cleaning with a sponge and all-purpose cleaner.
Start on the left side of the wall, measuring out from the corner the width of the paper and mark the wall lightly with pencil. Place your level on this mark and draw a straight line from the stop of the wall to the floor – this is going to be your guide for the first piece. Allow an extra couple of inches on top and bottom of the paper for trimming.
3. The paper is numbered on the back, so you will apply in sequence. You will start by peeling back about 10" of the backing. Apply the paper to the top of the wall, leave an extra inch or two for trimming later.  Align the right side of the paper to your pencil line you created in step 1. Lightly press the edge to the wall.
4. Continue to work from top to bottom, carefully pulling the backing way as you evenly press the paper to wall. Be careful not to pull or stretch the paper as it may cause the pattern not to align. It is best to have someone guide the paper along the seam, while the other person holds the other side of the paper slightly away from the wall until all seams in place.
5 Grab the handy plastic smoother, start at the top and guide the tool in a back and forth motion smoothing out in air bubbles and will also secure paper to the wall. Then you will trim off the extra paper from the top and bottom using a firm straight edge and razor knife.
6. Follow the above steps for the rest of the wallpaper.  Helpful tip: play some fun music and have fun! 
Pull it all together in just a few easy steps.
Timeline
4 Weeks Prior
Send out invitations
Purchase party décor and supplies for DIY project
Place orders with vendors – bakery, catering, florist, furniture rentals (optional)
3 Weeks Prior
Order balloon garland (if not making it on your own)
1 Week Prior
Put aside items you will need for serving…trays, cake stands, etc.
Complete DIY project (installing wallpaper for backdrop)
3 Days Prior
Purchase all food and beverages needed for your party
1 Day Prior
Pre-set any party decor / set-up that you can
If hosting at a venue outside your home, organize all of the items you will bring. Helpful hint: place items in bins/bags specifically for each area – this will help keep you organized!
Day Of
Finish any final touches to kid's table and decor
30 minutes before guest arrive, set out food, desserts and beverages
Estimated Budget
10 Kids

Decor: $400 – $600

Food & Beverage: $100 – $300

TOTAL: $500 – $900
Golden Arrow Events & Design shares its top tips for pulling off this event.
Tip 1
Instead of renting a kid's table, you can use wooden coffee table and create a comfy seating area with pillows.

Tip 2
This theme can be used throughout the year, just remove the winter touches and add your personal touch!
Tip 3
Purchase Mud Cloth inspired pillows from Etsy, Amazon, or Cost Plus.

Tip 4
A good way to keep budget down, just go way out on a few areas of party — no need to deck out adult tables too much.
Tip 5
Create a fun activity for your guest based around your theme.