Chic Floral Fiesta
In Collaboration with One Stylish Party
Featuring Casamigos and Sugarfina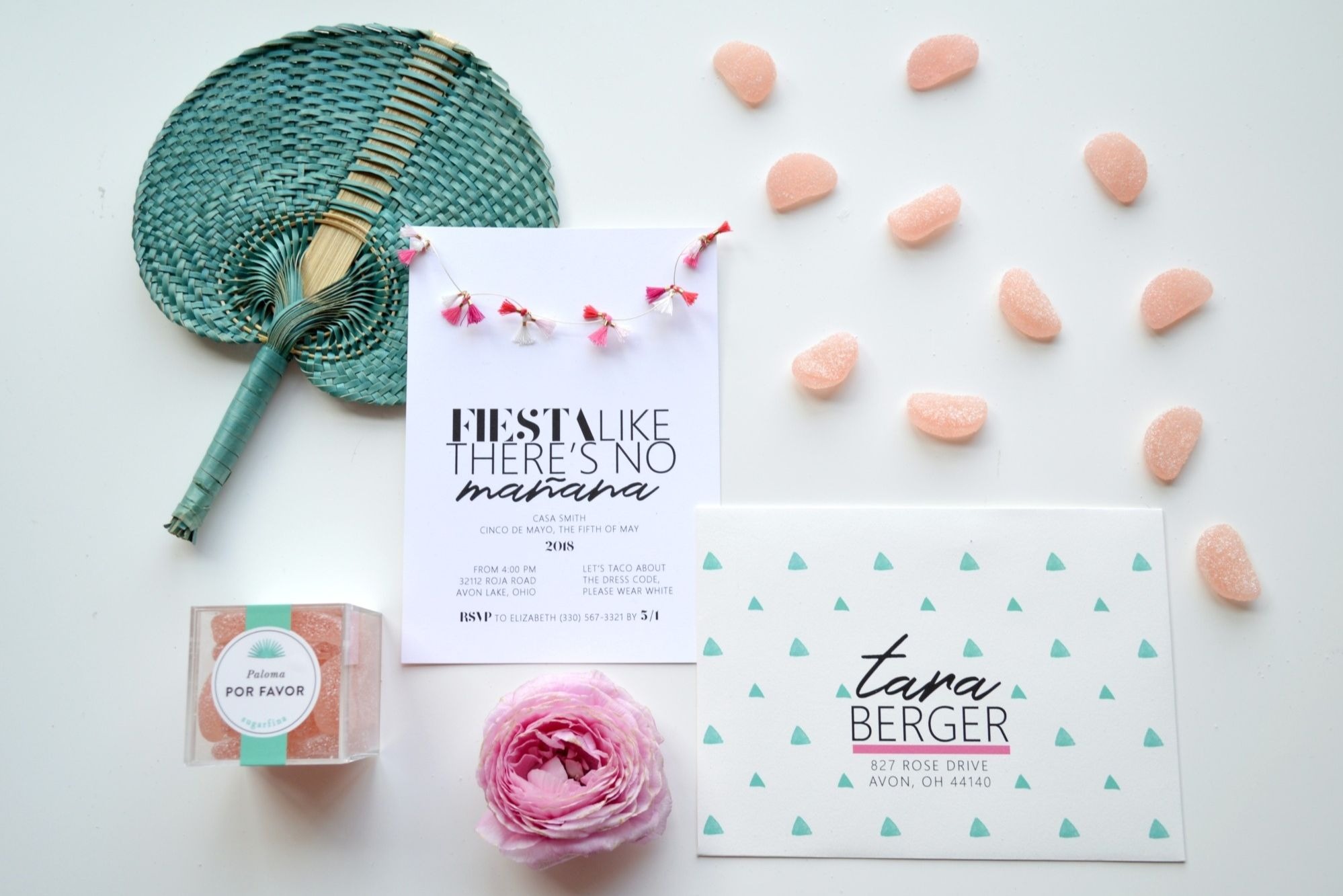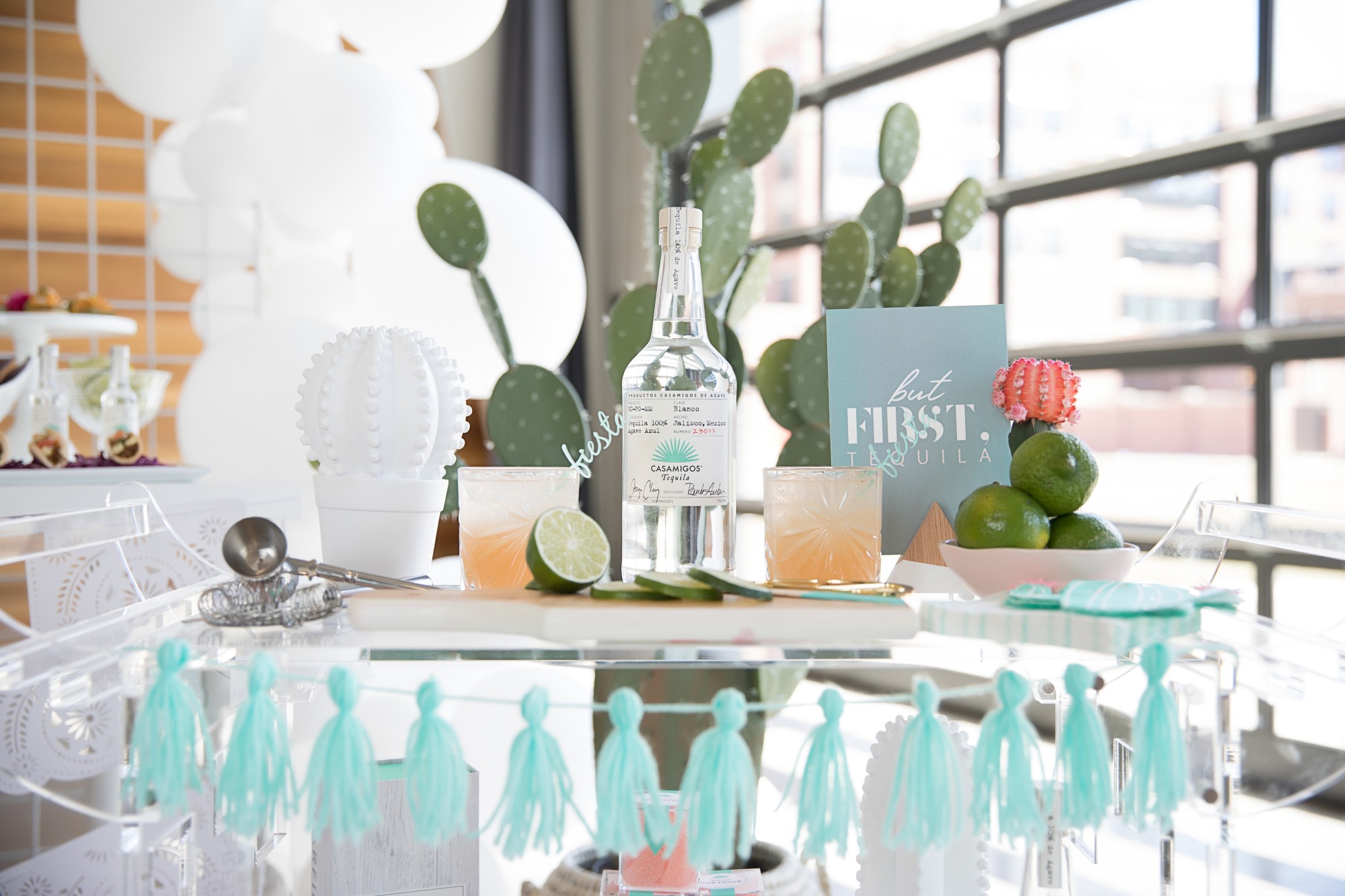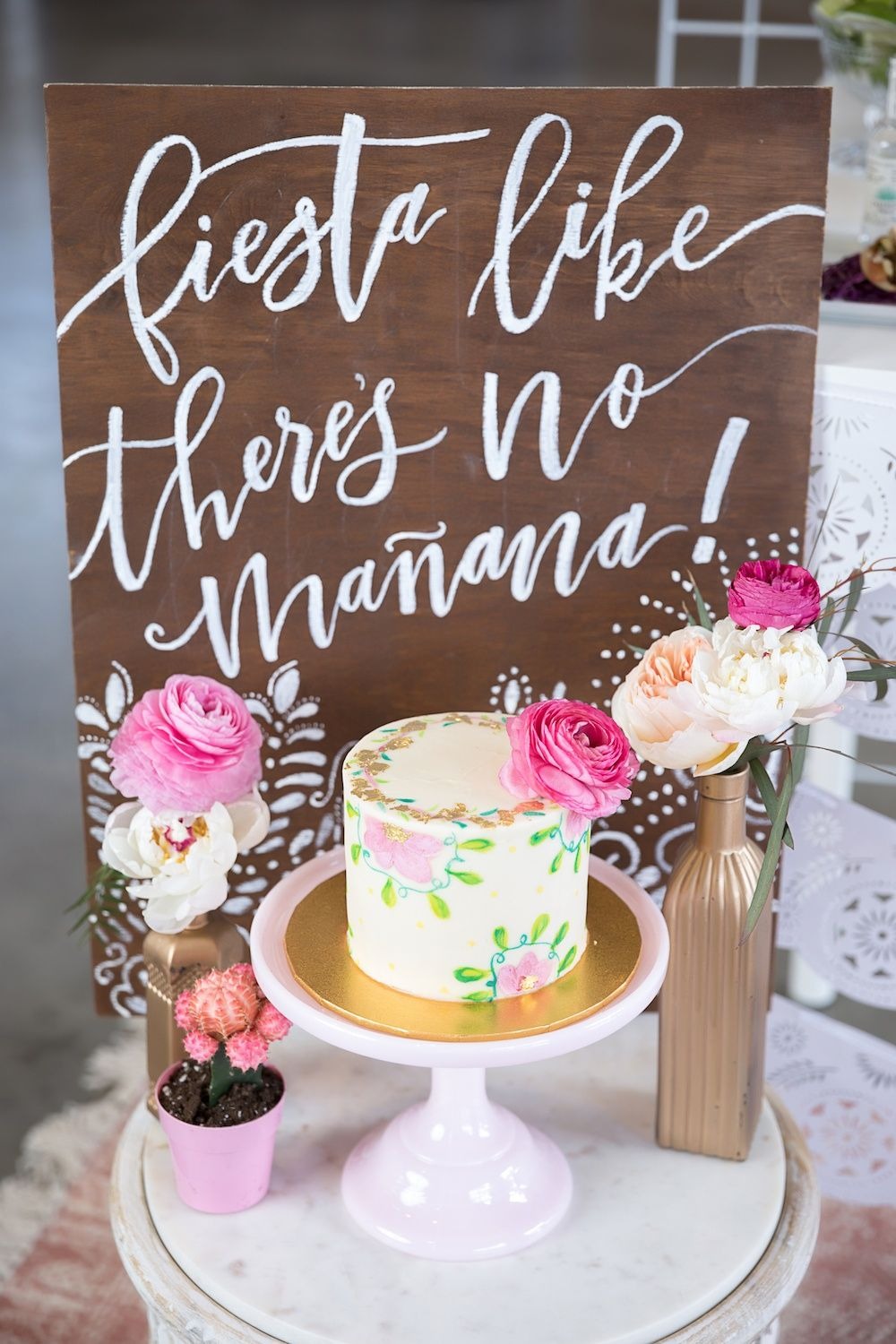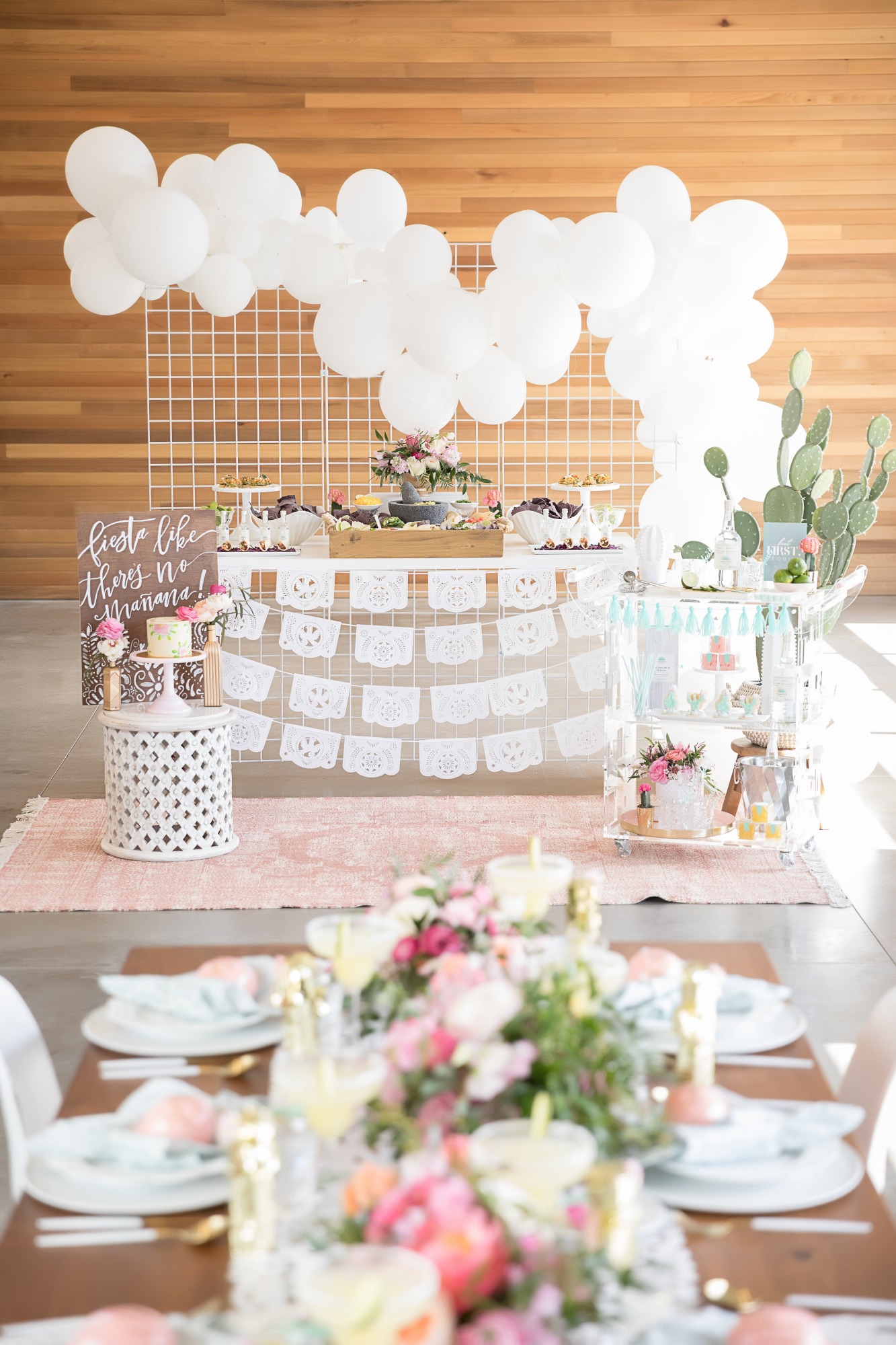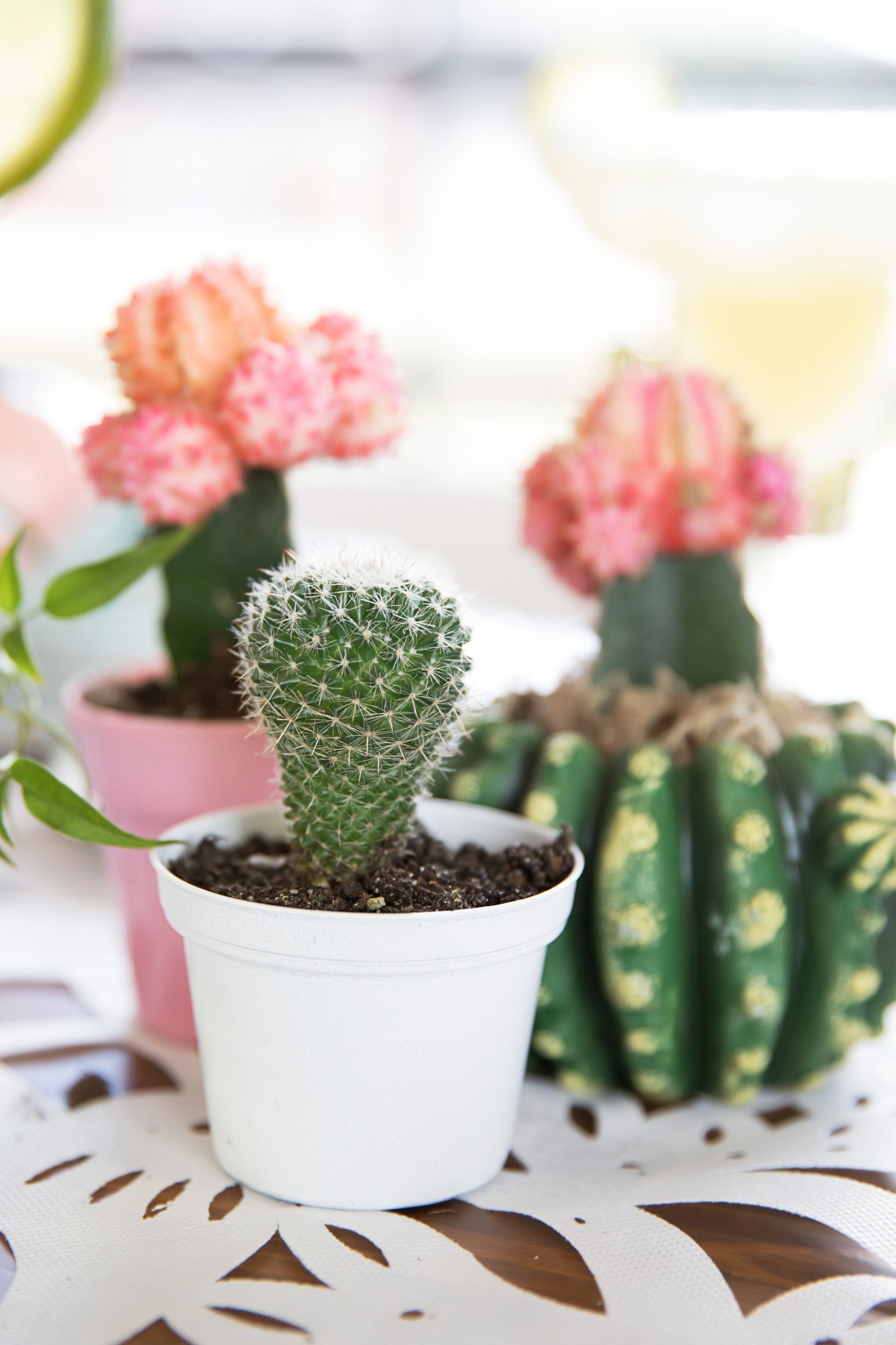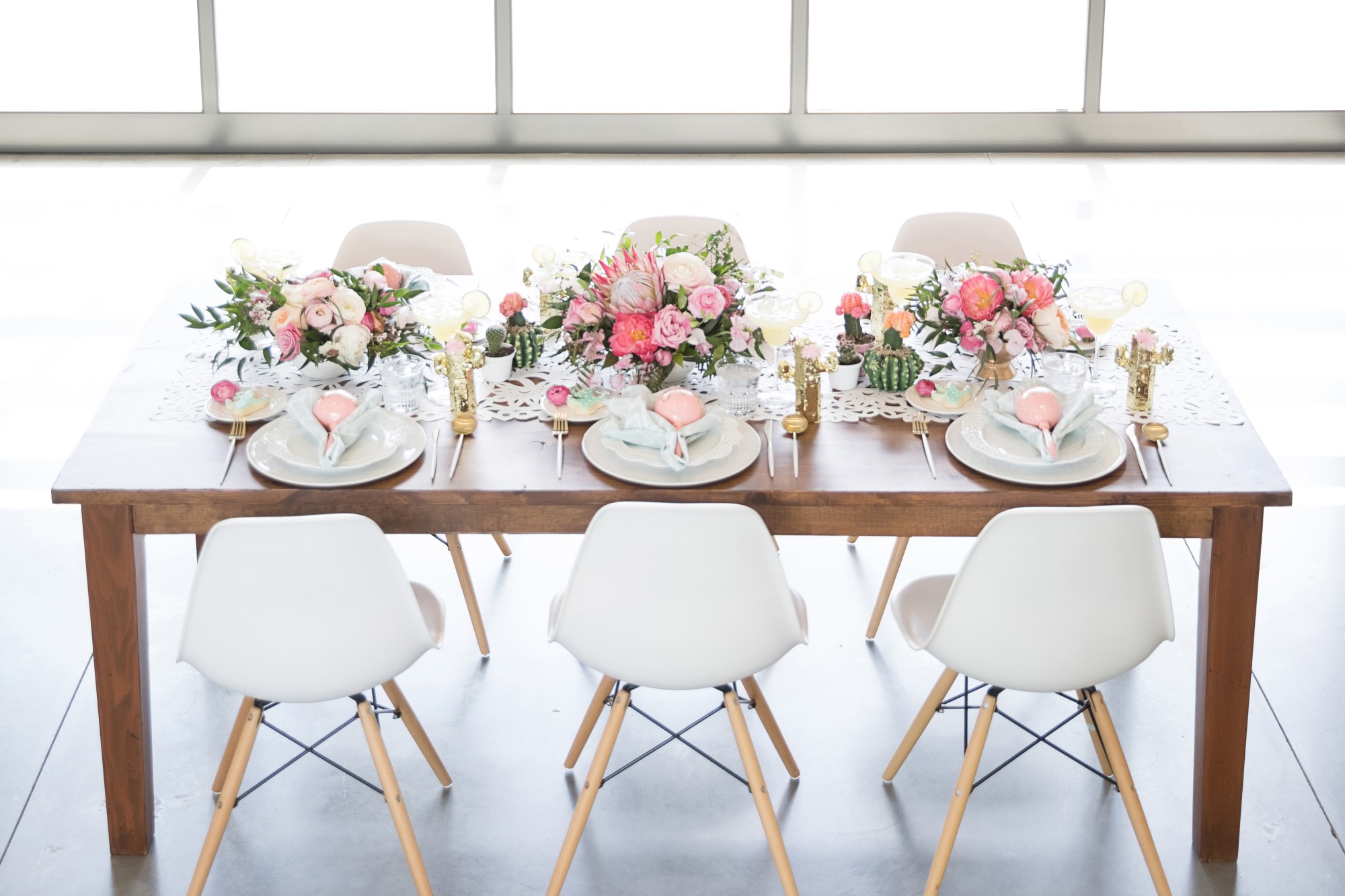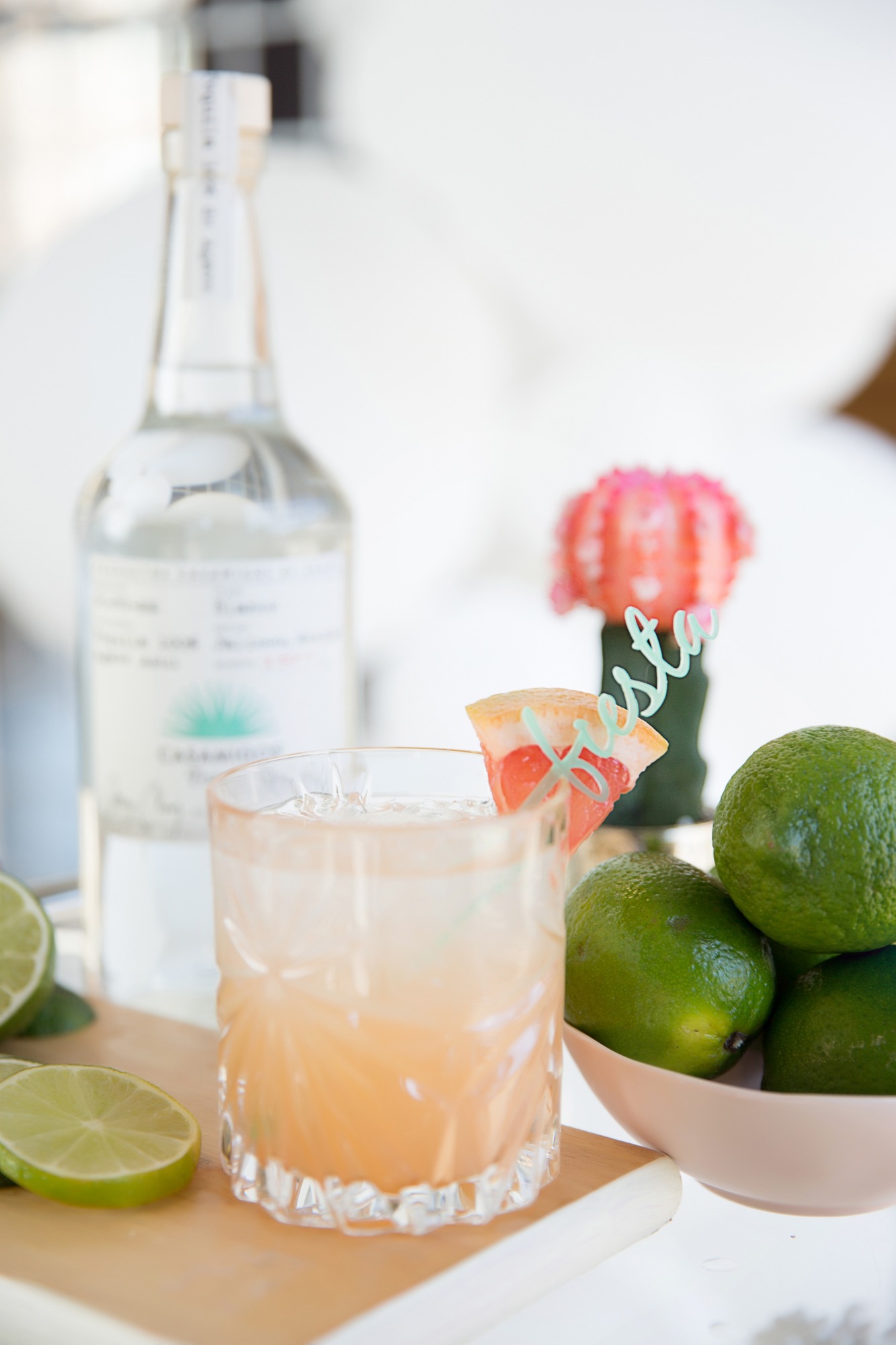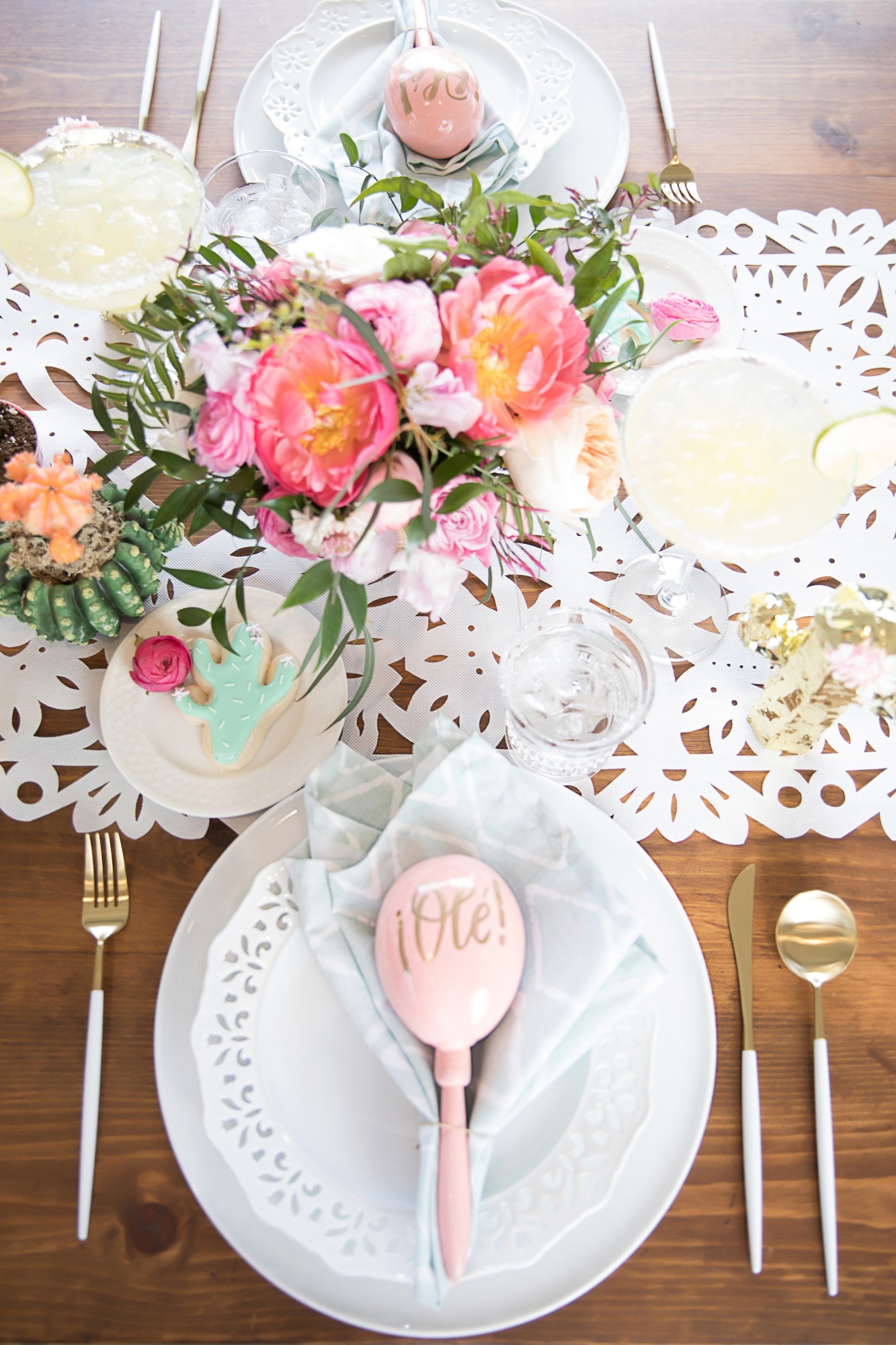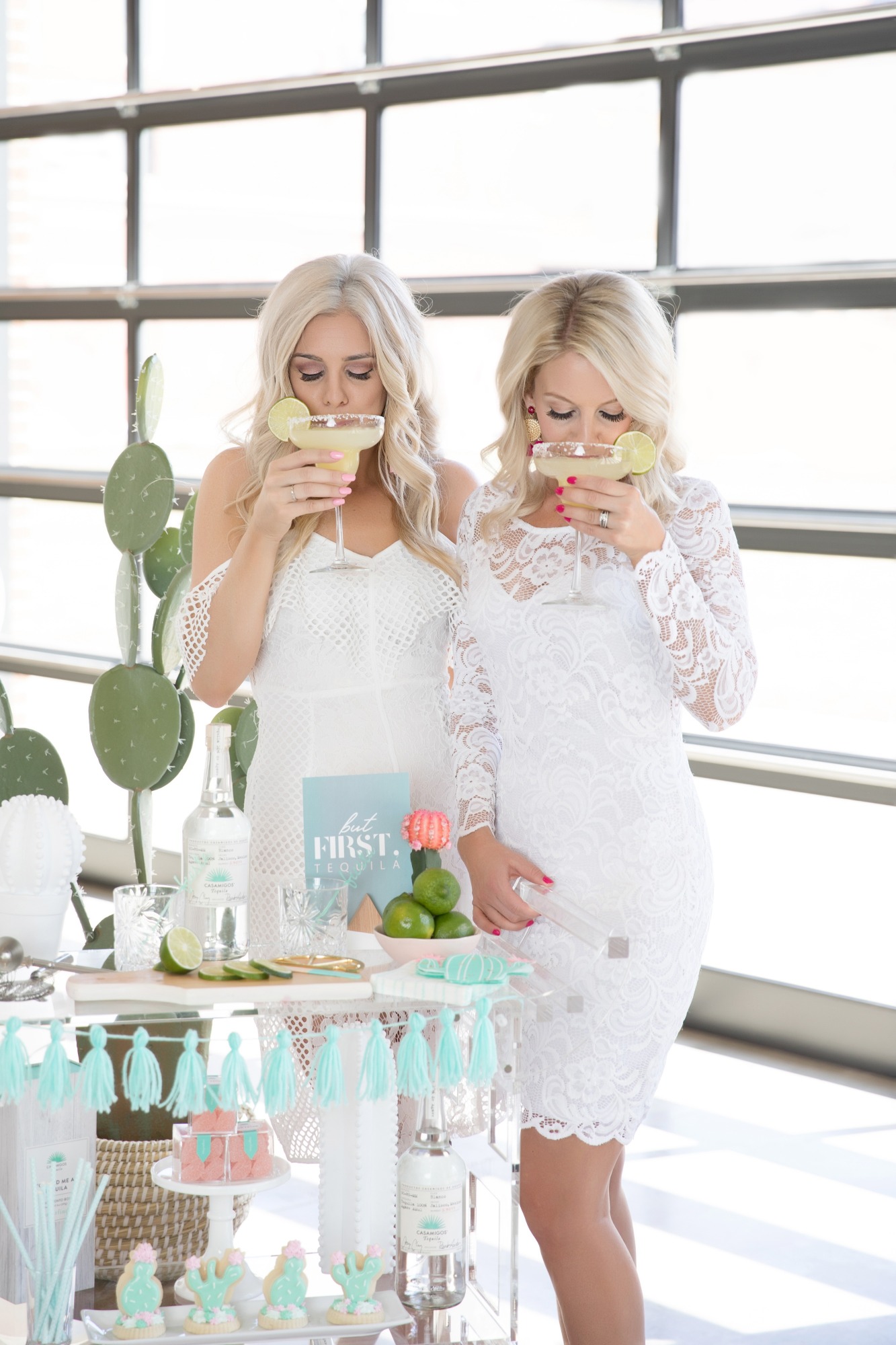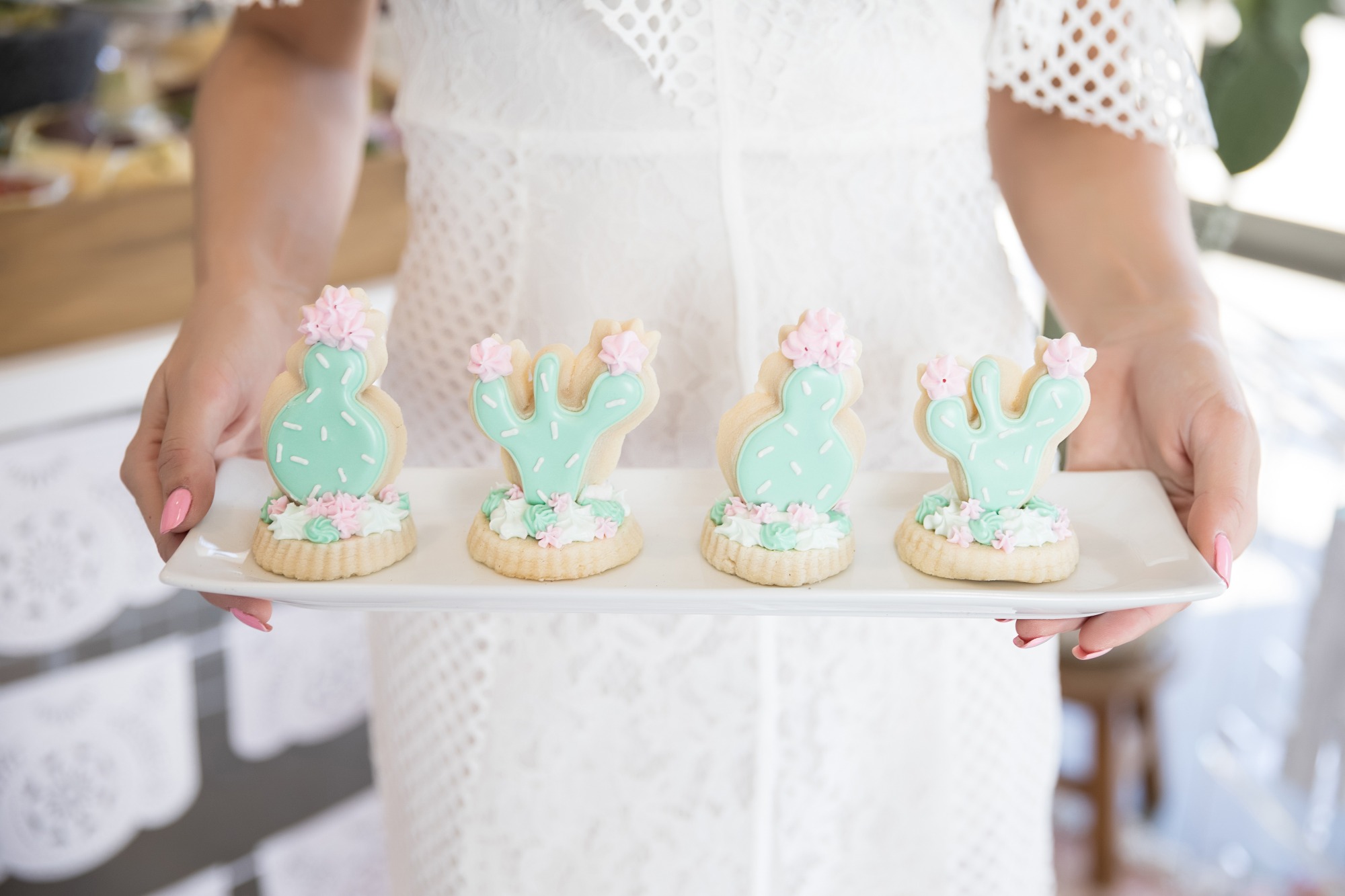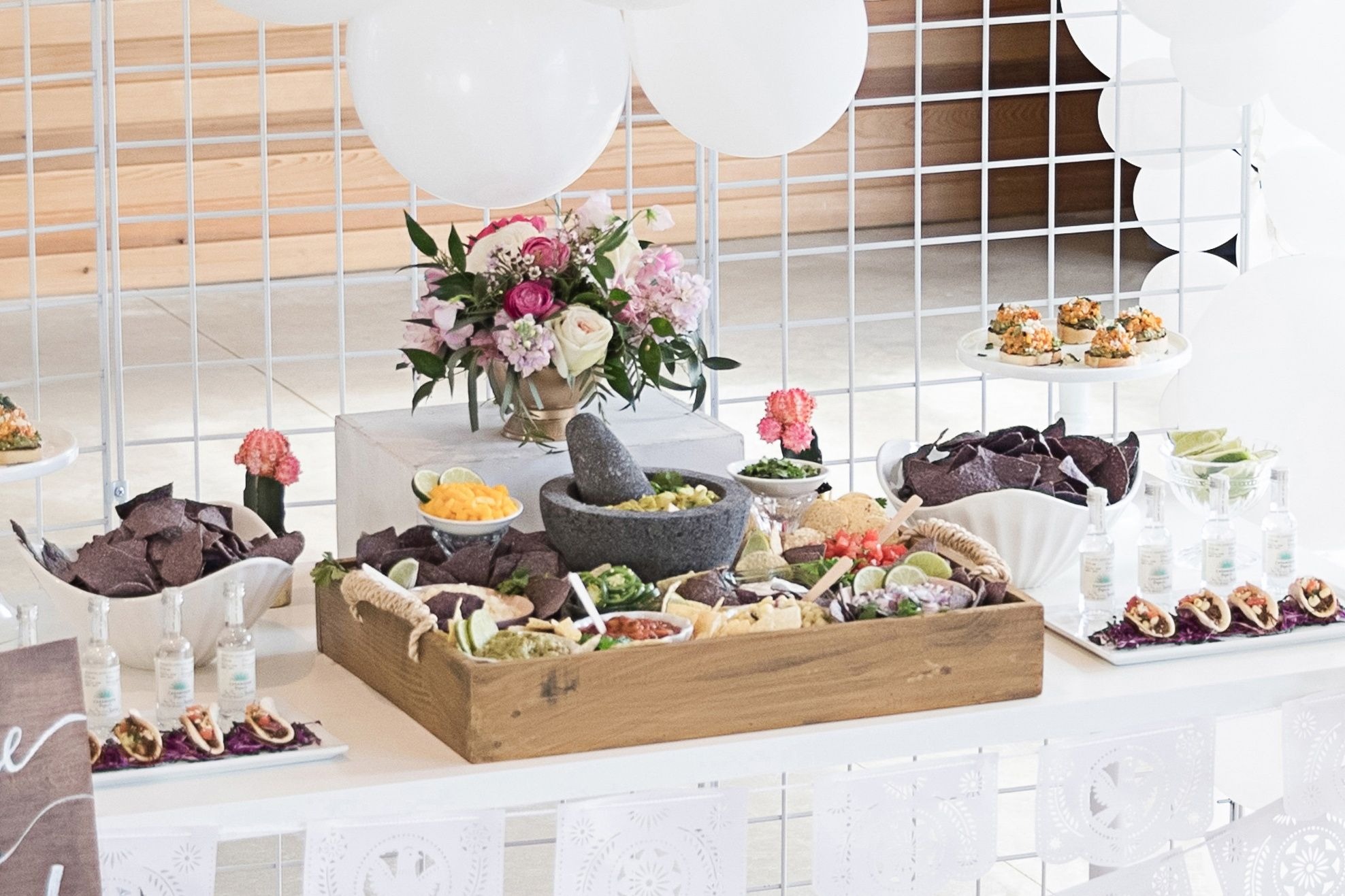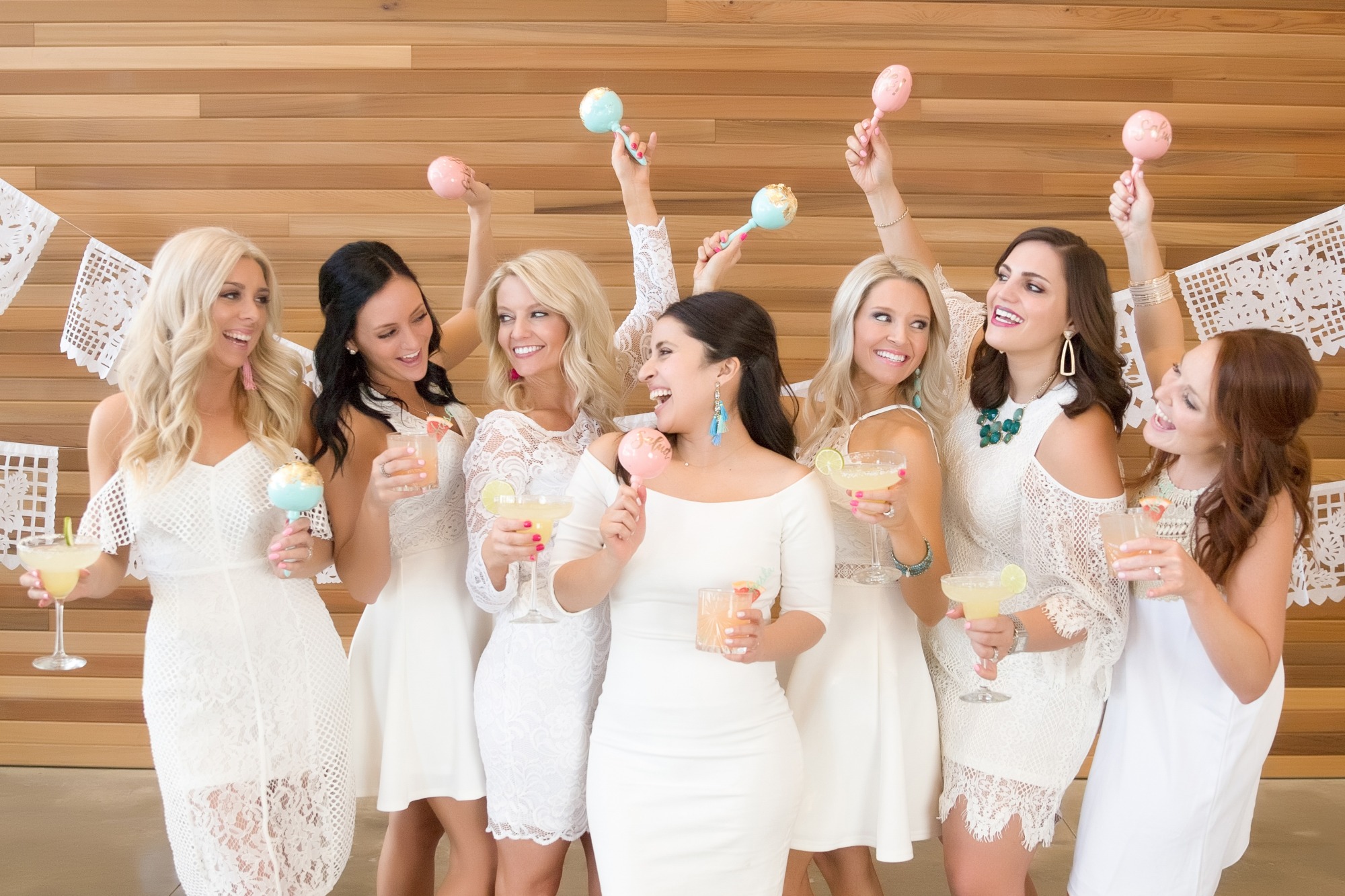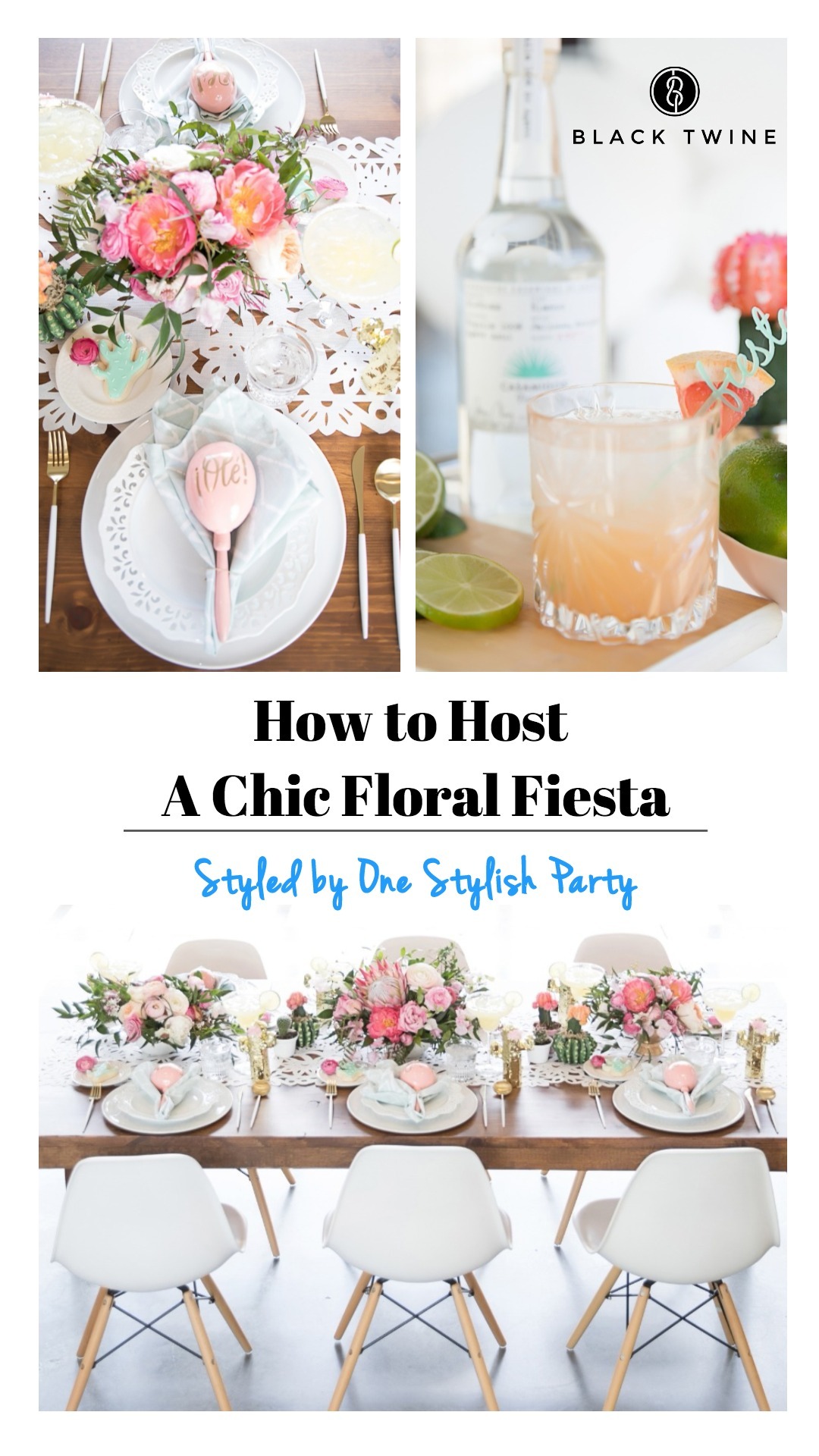 You're only 3 steps away from the perfect party.
Purchase
Review the blueprint and purchase the party items in a few easy steps.
Prep
Follow our easy ideas to wow your guests.
Assemble
Follow our timeline and party tips for seamless execution.
Buy your party items with a few simple clicks.
(prices and availability subject to change)
Additional Tips
Suggested Menu: mini tacos, avocado & fire roasted corn crostini, and a salsa and guacamole "bar" (see Prep Section below).
Suggested Cocktails: Classic margaritas and Perfect Palomas, both of which were created with Casamigos Tequila and fresh squeezed juices (see Prep Section below)
Floral arrangements included: protea, coral charm peonies, watermelon ranunculus, garden roses, and organic greenery.
Favors: for an extra special treat, fill the mini gold pinatas with mini bottles of Casamigos!
Prepare perfect party decor + party food.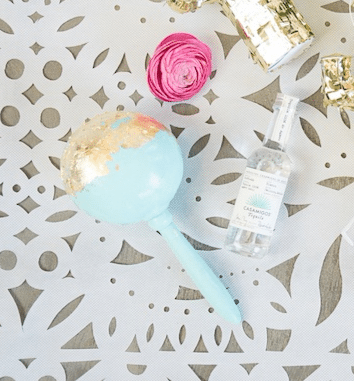 Materials
Maracas (I used mint and coral)
Gold leaf sheets
Mod podge
Foam brush
Instructions
Use the foam brush to coat the maraca with a thin layer of mod podge. Allow to dry slightly to become tacky.
Place gold leaf sheets on the top half of the maraca using a pair of tweezers. Smooth the gold leaf down.
Allow to dry completely.
Ultimate Salsa and Guacamole Platter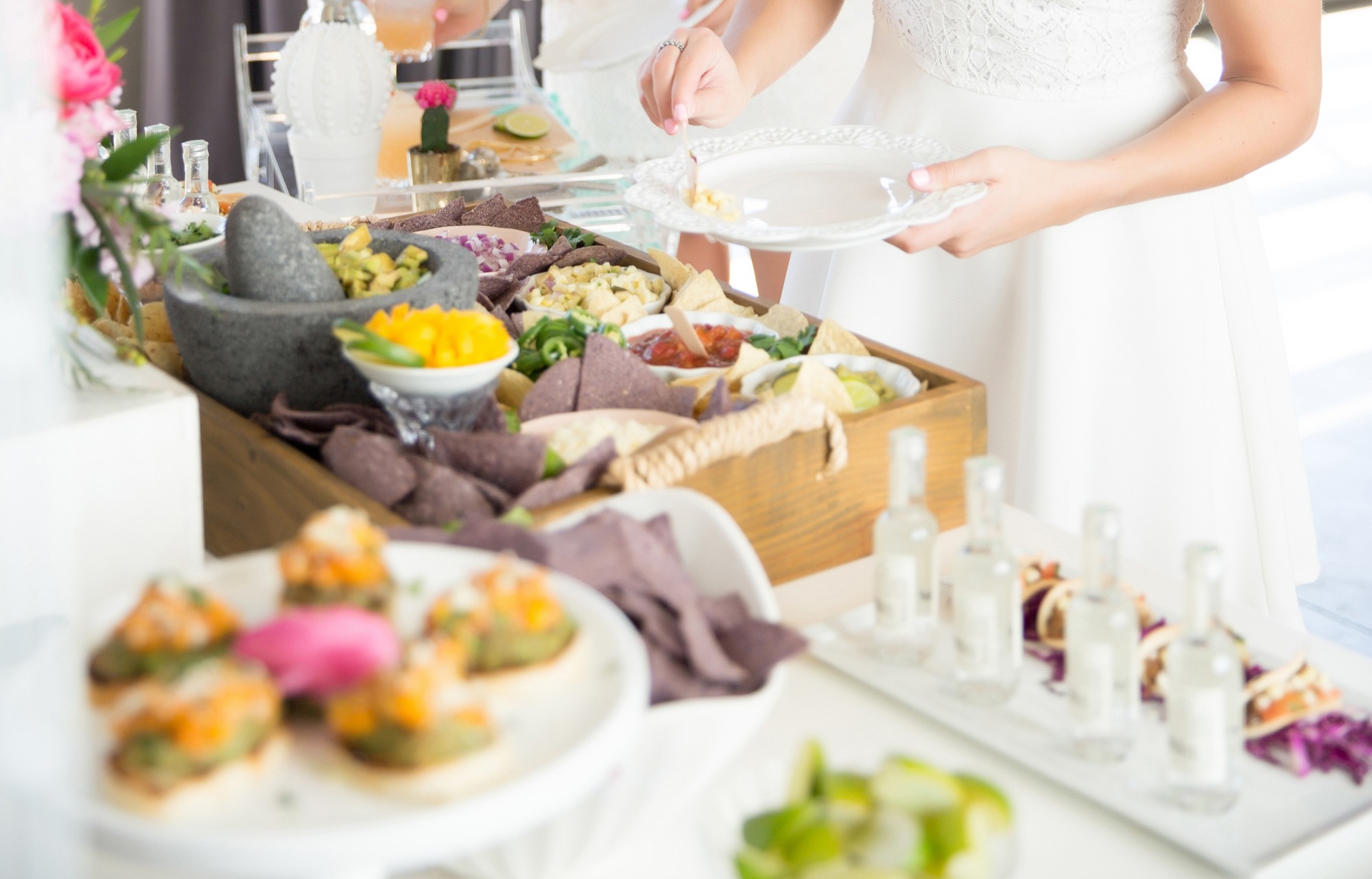 Ingredients
1 cup of guacamole
1 cup of corn salsa
1 cup of pico de gallo
1 cup of medium salsa
1/2 cup of chopped red onion
3 jalapenos, sliced
2 mangos, chopped
2 avocados, chopped
1/2 cup of sour cream
1/2 cup of Cotija cheese
Tortilla chips
3 limes, sliced
1 bunch of cilantro
Directions
Arrange 10 bowls and ramekins on a large tray.
Fill each bowl with a different ingredient.
Garnish the tray with tortilla chips, fresh lime slices and cilantro.
Serve remaining chips in a large bowl next to the tray.
Avocado and Fire Roasted Corn Crostini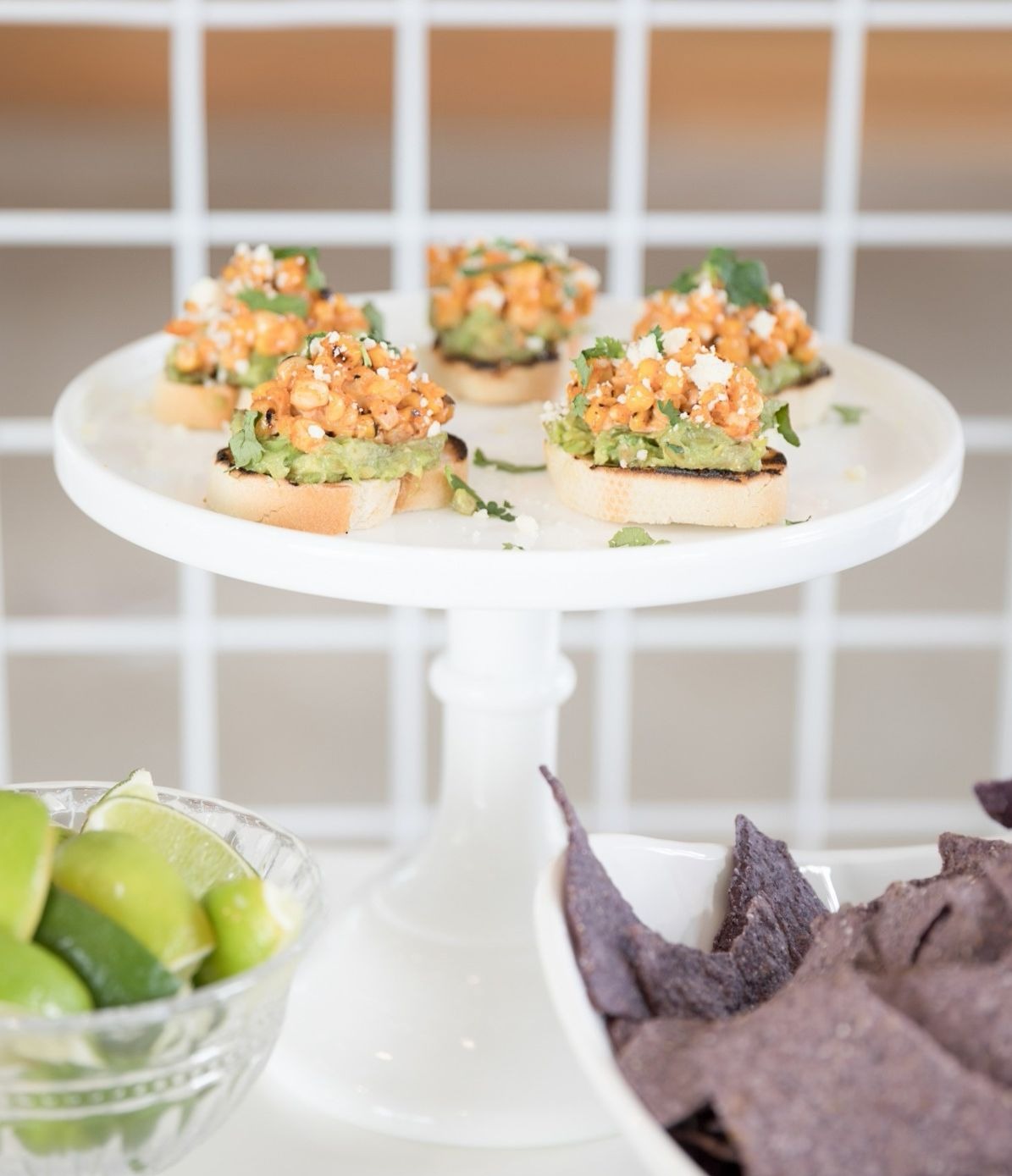 Ingredients
1 baguette, sliced
2 avocados
4 ears corn, husks and silk removed
1 tbsp olive oil
1/4 cup mayonnaise
1 lime, juiced
1/2 tsp paprika
1/2 tsp ancho chili powder
1/2 tsp chili powder
Kosher salt
1/2 cup Cotija cheese
1/4 cup cilantro, chopped
Directions
Boil corn for 5-7 minutes in salted water. Remove corn from pot and set aside.
Preheat grill or grill pan on medium-high heat. Rub corn with 1 tablespoon olive oil and season with salt. Grill corn, turning occasionally, until lightly charred all over, approximately 2-3 minutes. Allow to cool and then cut kernels from cob.
Toast sliced baguette on the grill, approximately 1 minute per side.
In a mixing bowl, combine mayonnaise, 1/2 of lime juice, paprika, ancho chili powder, and chili powder. Season with salt. Add corn kernels and stir.
Mash avocados in a small mixing bowl and combine with remaining lime juice. Season with salt.
Top toasted baguette slices with mashed avocado and corn mixture. Sprinkle with Cotija cheese and chopped cilantro.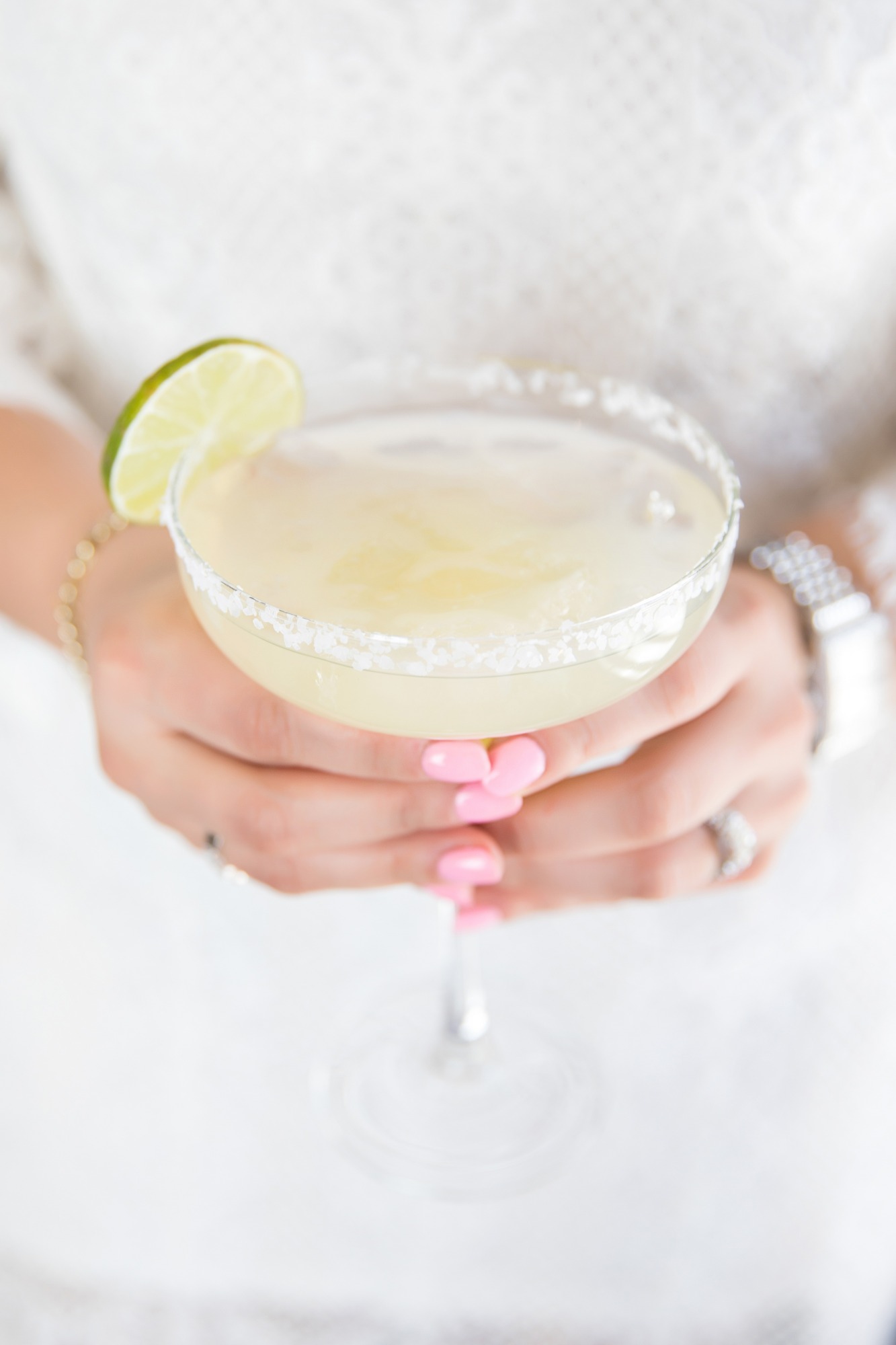 Ingredients
4 oz Casamigos Blanco tequila
5 oz fresh squeezed lime juice
1 tbsp agave
1/2 oz orange juice
Directions
Pour all ingredients in a cocktail shaker, shake and pour into ice filled traditional margarita glass with coarse sea salted rim and garnish with lime.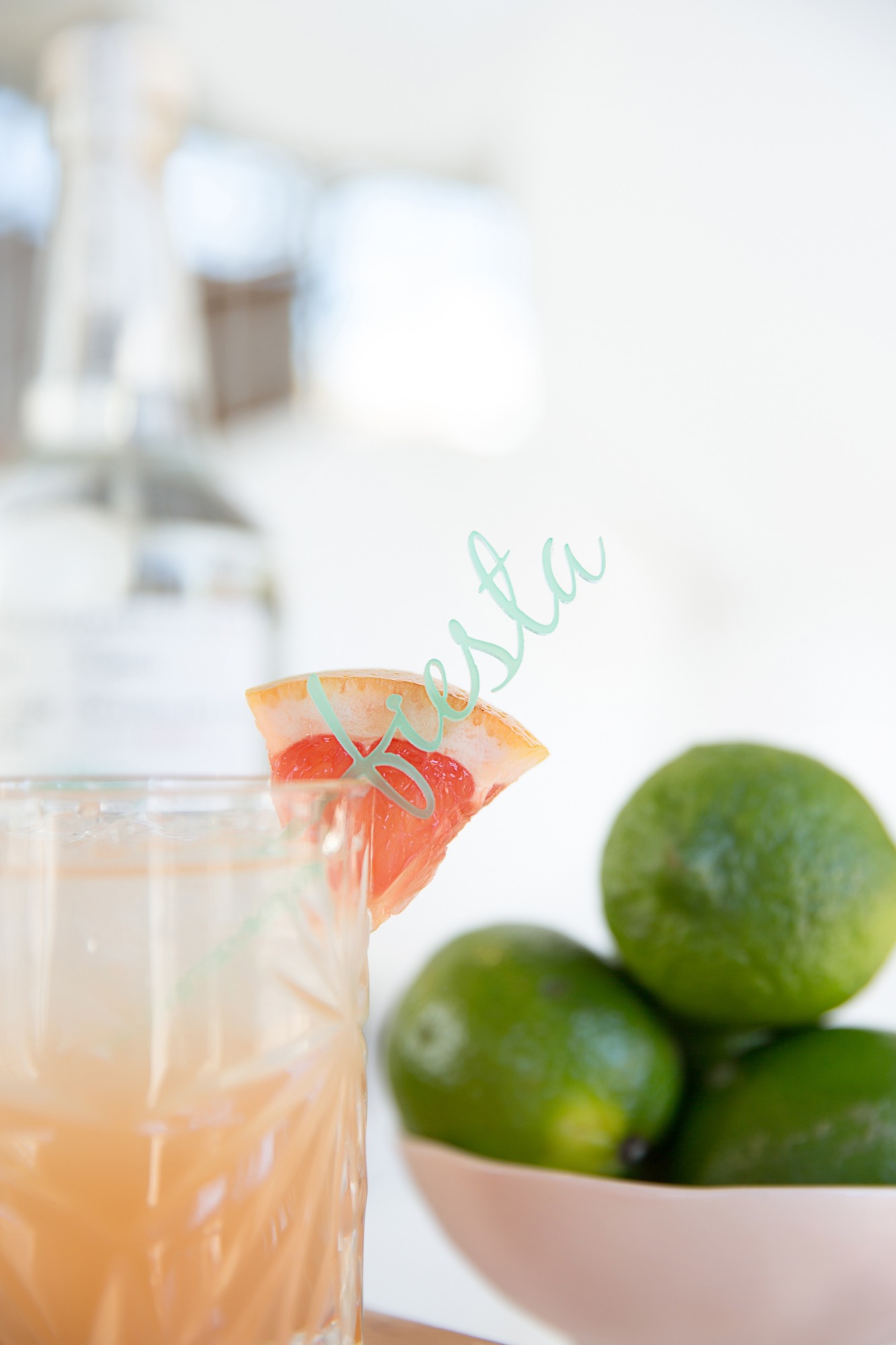 Ingredients
2 oz Casamigos Blanco tequila
2 oz fresh grapefruit juice
1 tbsp agave
1 tbsp fresh lime juice
Club soda
Directions
Pour all ingredients, except club soda, in an ice filled cocktail shaker. Shake and strain into ice filled cocktail glass, top with club soda and garnish with a grapefruit wedge.
Pull it all together in just a few easy steps.
Timeline
3 Weeks Prior
Place your order for the desserts, such a cake, themed sugar cookies and Sugarfina candies
Order online party decorations, such as the DIY Balloon Garland Kit, linen napkins, mini piñatas, table runner, banners and drink stirrers
Place floral order
2 Weeks Prior
Do an inventory of serving ware that you own and purchase anything you might still need, such as margarita glasses, dinner plates, cake stands and platters
Send out party invitations
1 Week Prior
Purchase Casamigos Blanco tequila
2 Days Prior
Shop for the grocery items
1 Day Prior
Assemble the DIY Balloon Garland
Layout the serving dishes on the appetizer table to map out where the food items will be placed the day of the party
Set out the dishes, glasses, flatware, platters and linens that will be used to set the table
Day Of
Pick up the florals and desserts
Prep appetizers and keep chilled / warm until guests arrive
Set the table and style the bar cart
Mix cocktails in large batches so guests can easily serve themselves
Place the food and desserts before the guests arrive!
Estimated Budget
8 -10 People

Decor: $600 – $800

Food: $200 – $250

Beverage: $100 – $150

TOTAL: $900 – $1,200
One Stylish Party shares its top tips for pulling off this event.

Tip 1
Set the tone with a modern fiesta invitation. Keep the design minimal and bring in personality with the use of bold fonts and colorful mini tassel details. Be sure to relay any info your guests might need to know, such as the dress code (I asked my guests to wear white).

Tip 2
Choose an unexpected color palette for your fiesta, paired with traditional Mexican decorations. The easiest way to personalize an overdone party theme is to change up the colors that are typically associated with it. For my fiesta, I choose a mostly white color pallet with pops of mint green and pink. To ensure it still looked like a fiesta, I still sourced many Mexican decorations, such as papel picado, piñatas and maracas, but only in the set party colors.

Tip 3
Get creative with the florals. Incorporate bright, seasonal blooms in organic arrangements to give your fiesta a chic, feminine vibe. Accent the floral arrangements with small potted cacti that can be displayed on the tablescape, appetizer table and bar cart.

Tip 4
Serve classic Mexican appetizers and cocktails that everyone loves. There's no need to re-invent the wheel with developing your party menu. There is something about a classic margarita that feels so right at a fiesta. And who doesn't love guacamole and tacos? Keep it simple and pick tried and true recipes that you know your guests will enjoy.

Tip 5
Bring the party to life with a festive music playlist. Also, be sure to include fun interactive elements, such as maracas, which are fun for dancing or for photo ops.