Farm Fresh Baby Shower
Featuring Sugarfina and Jen T by Design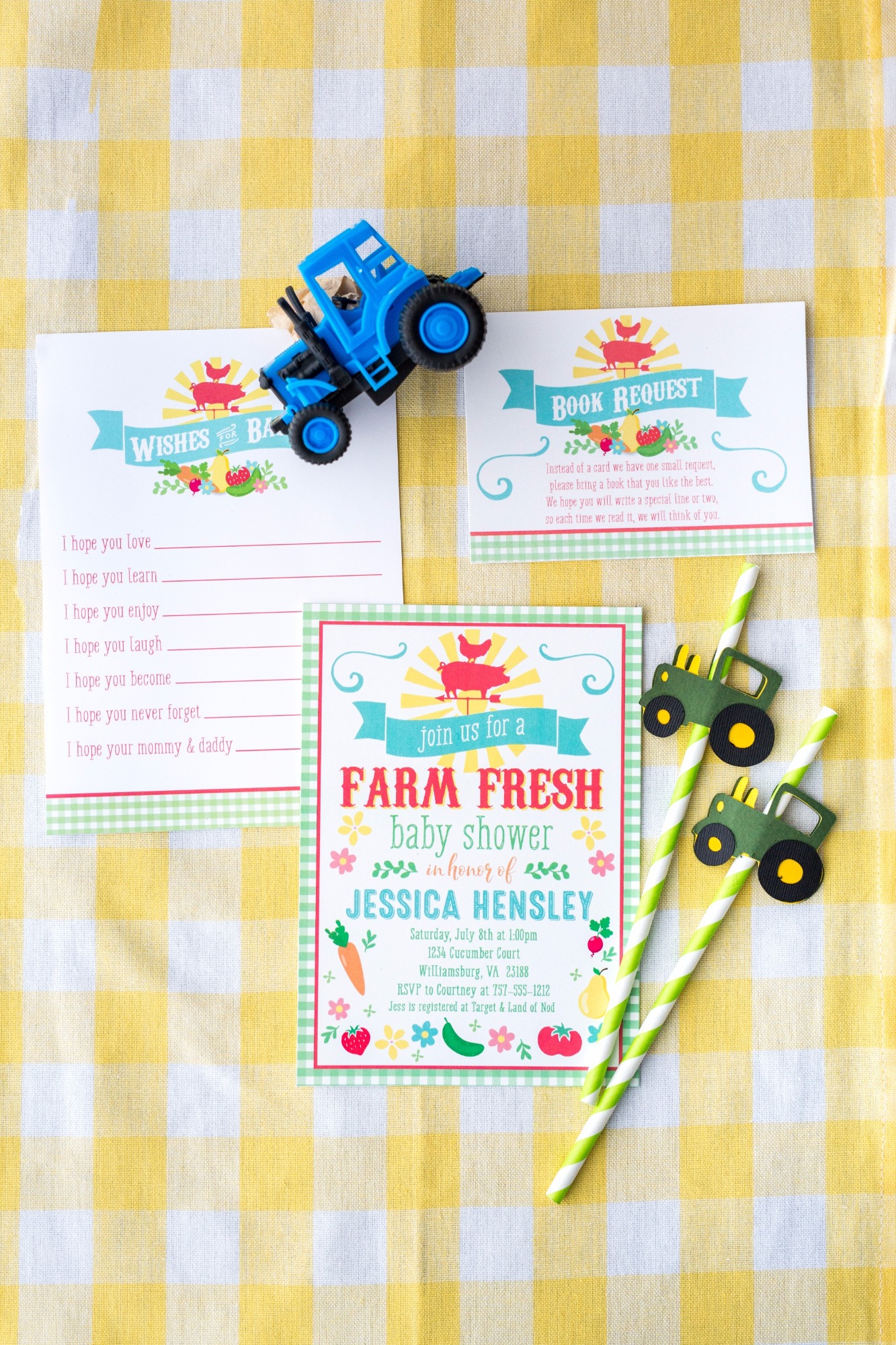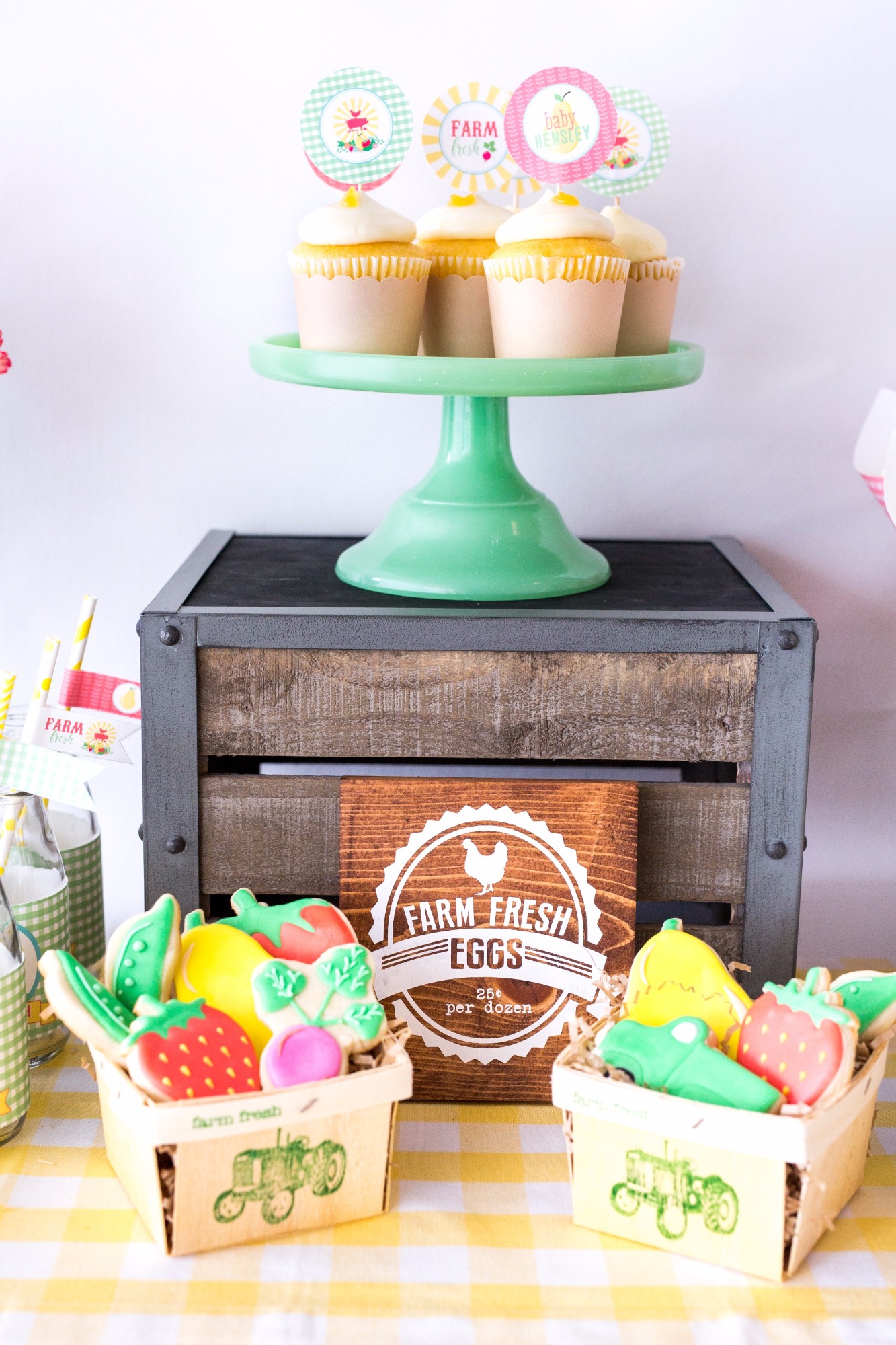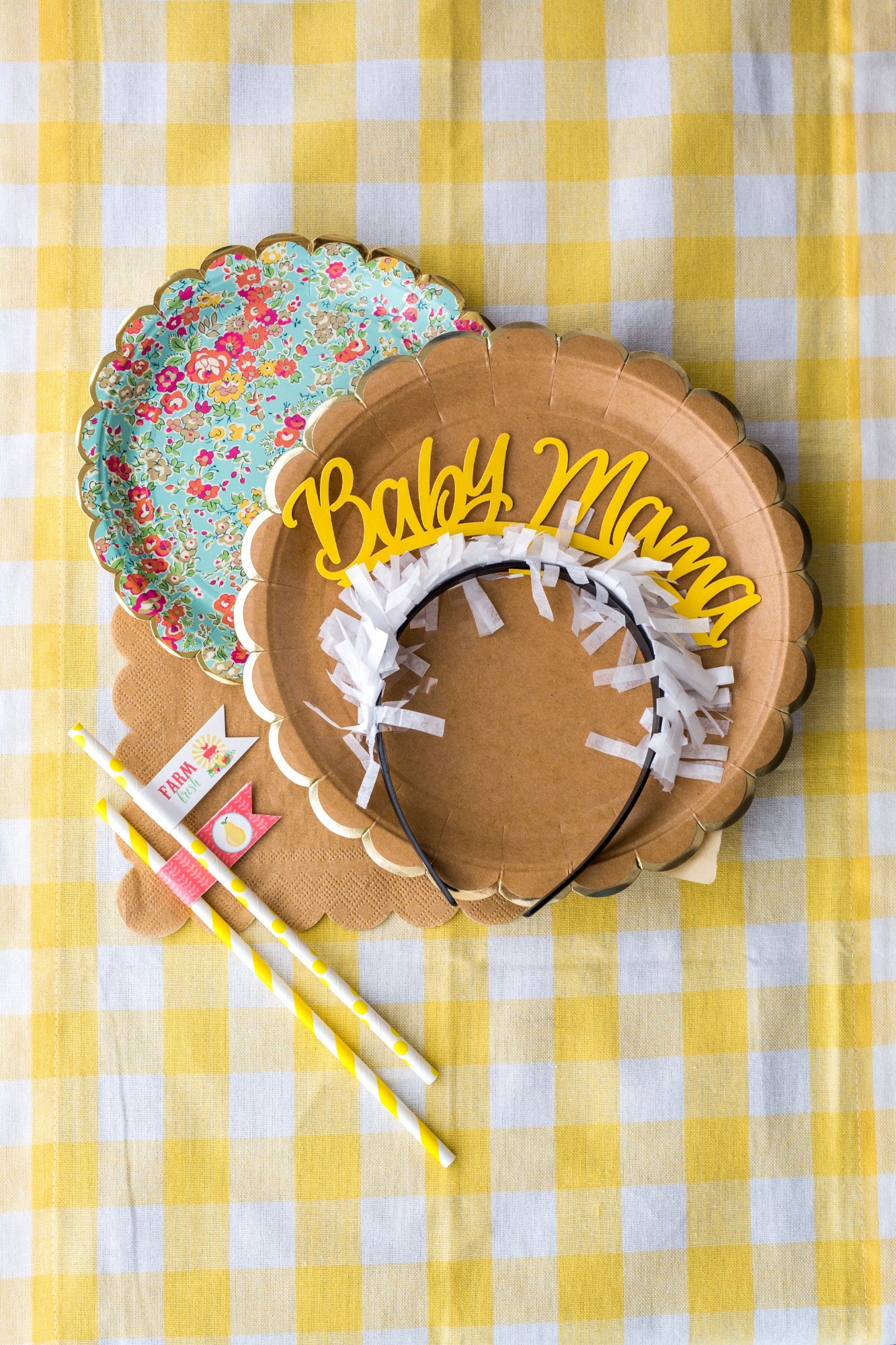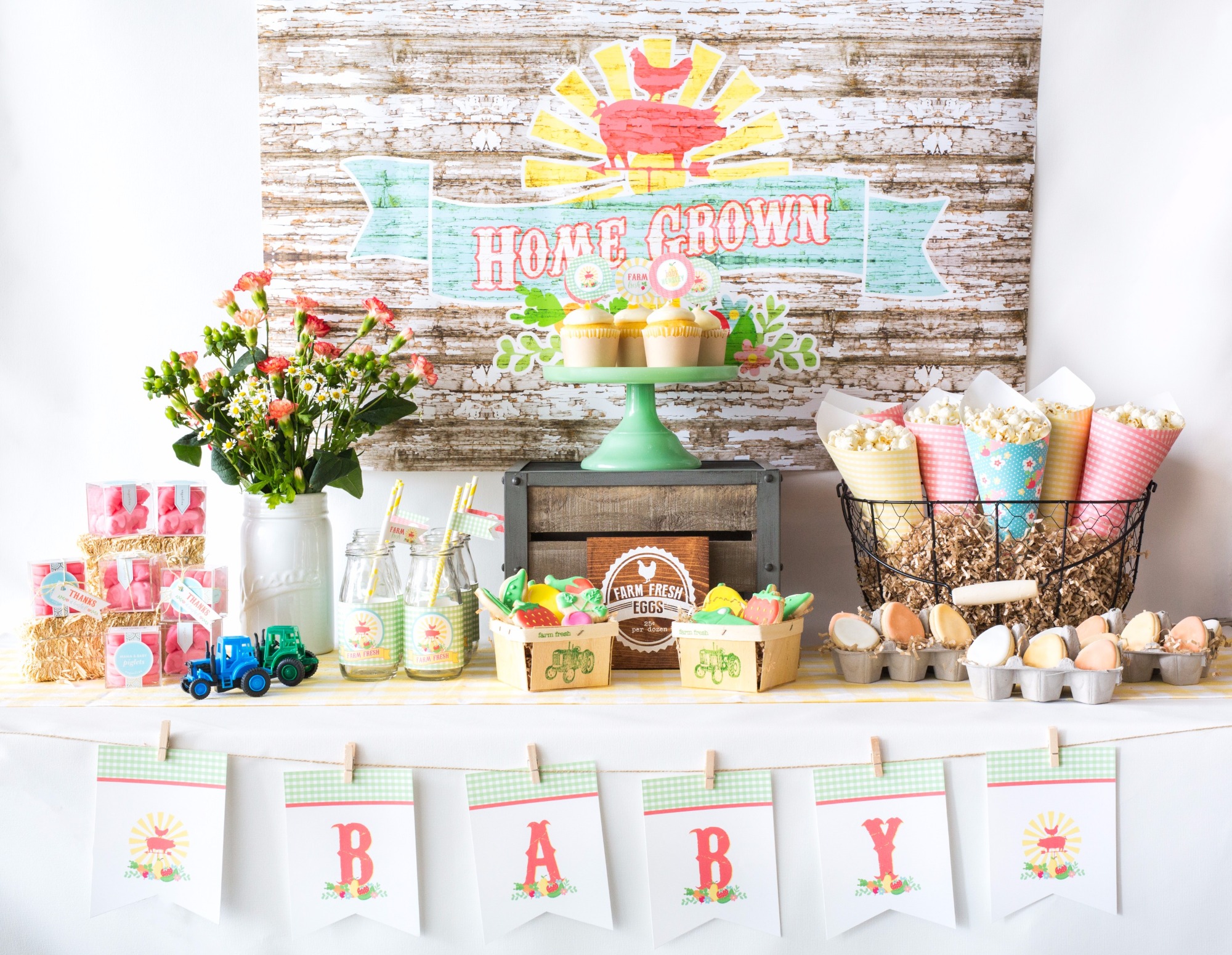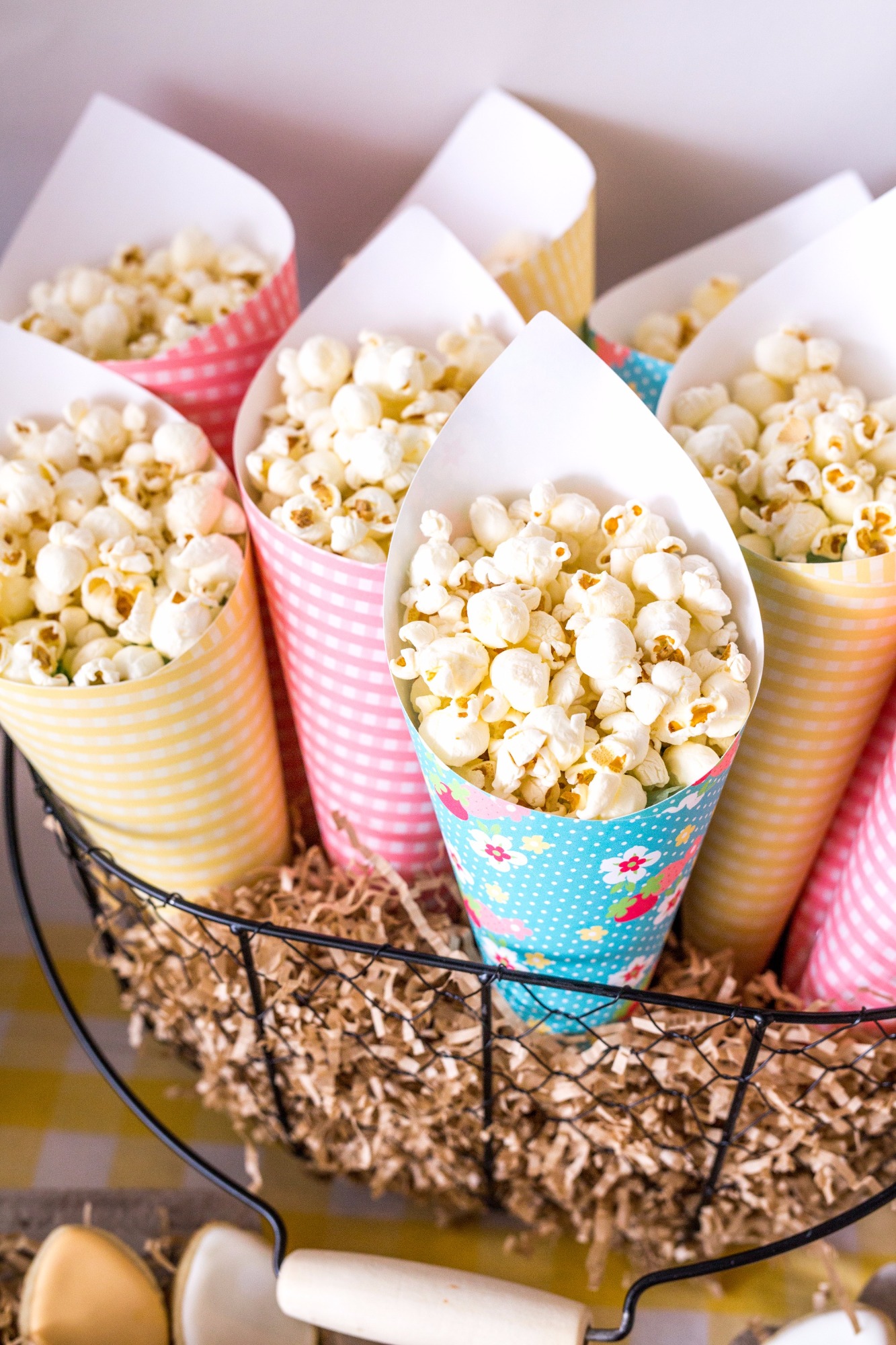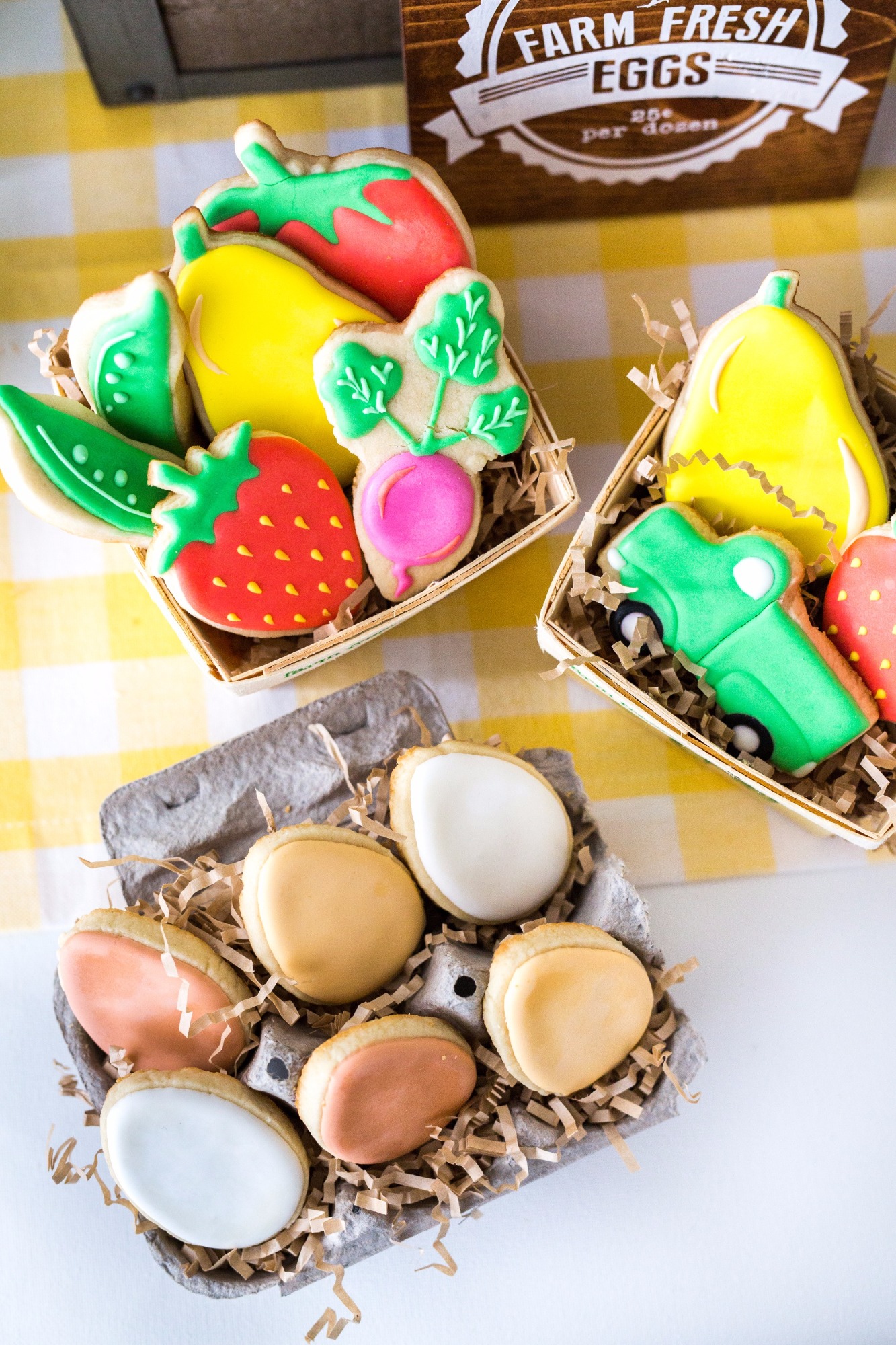 You're only 3 steps away from the perfect party.
Purchase
Review the blueprint and purchase the party items in a few easy steps.
Prep
Follow our easy ideas to wow your guests.
Assemble
Follow our timeline and party tips for seamless execution.
Buy your party items with a few simple clicks.
(prices and availability subject to change)
Pull it all together in just a few easy steps.
Timeline
3-4 Weeks Prior
Purchase party items online
Order custom sugar cookies and cake (optional)
2 Days Prior
Purchase groceries including cupcakes, popcorn, beverages, and fresh flowers
Tie the "thank you" tags to the favors, Sugarfina candy cubes
1 Day Prior
Set up the dessert table decor (excluding the food) as shown in this blueprint
Day of
Put cupcake toppers in the cupcakes
Fill the popcorn funnels with kettle corn and place them in the wire basket with kraft crinkle paper
Carefully place the custom sugar cookies in the berry baskets and egg cartons
Place the fresh florals in the vase
Fill the glass milk bottles with your beverage of choice and place a straw in each bottle
Celebrate the mama-to-be!
Estimated Budget
10 People

Decor: $250 – $300

Food: $75 – $100

Beverage: $25

TOTAL: $350 – $425
We share our top tips for pulling off this event.

Tip 1
Once you have decided on the theme of your party, feel free to purchase the party supplies…less time pressure makes for less stress!

Tip 2
Easy store-bought desserts and treats are a great way to go if you are in a time crunch! For this shower, we served cupcakes, sugar cookies, and kettle corn.

Tip 3
We recommend setting up the party decor the day before the event. If there are any last minute details, you still have time to squeeze them in!

Tip 4
We love adding fresh florals to the party set-up whenever possible…and they don't have to be expensive — we just bought these flowers at Whole Foods!

Tip 5
Instead of a traditional card, we asked each shower guest to bring their favorite baby book to help the parents-to-be start a library for their little one. It's a much more personal (and long-lasting) way to be a part of the new family's every day life!