Glam, Kids-Approved NYE House Party
In Collaboration with Confete Party Box
Styled by Bashery & Co.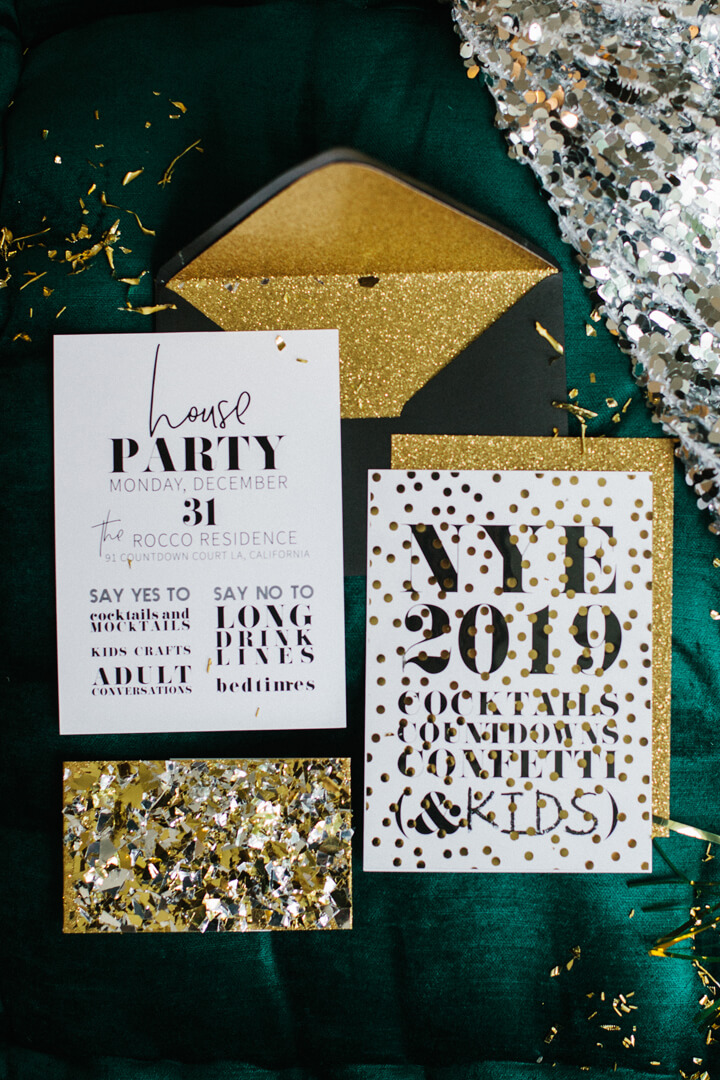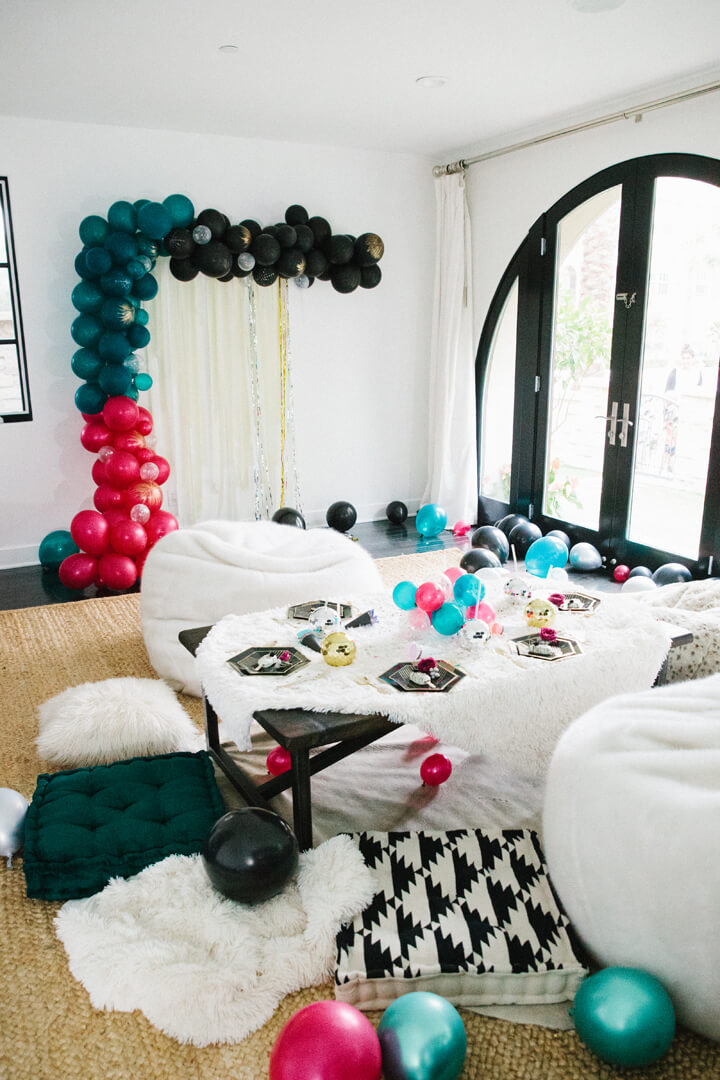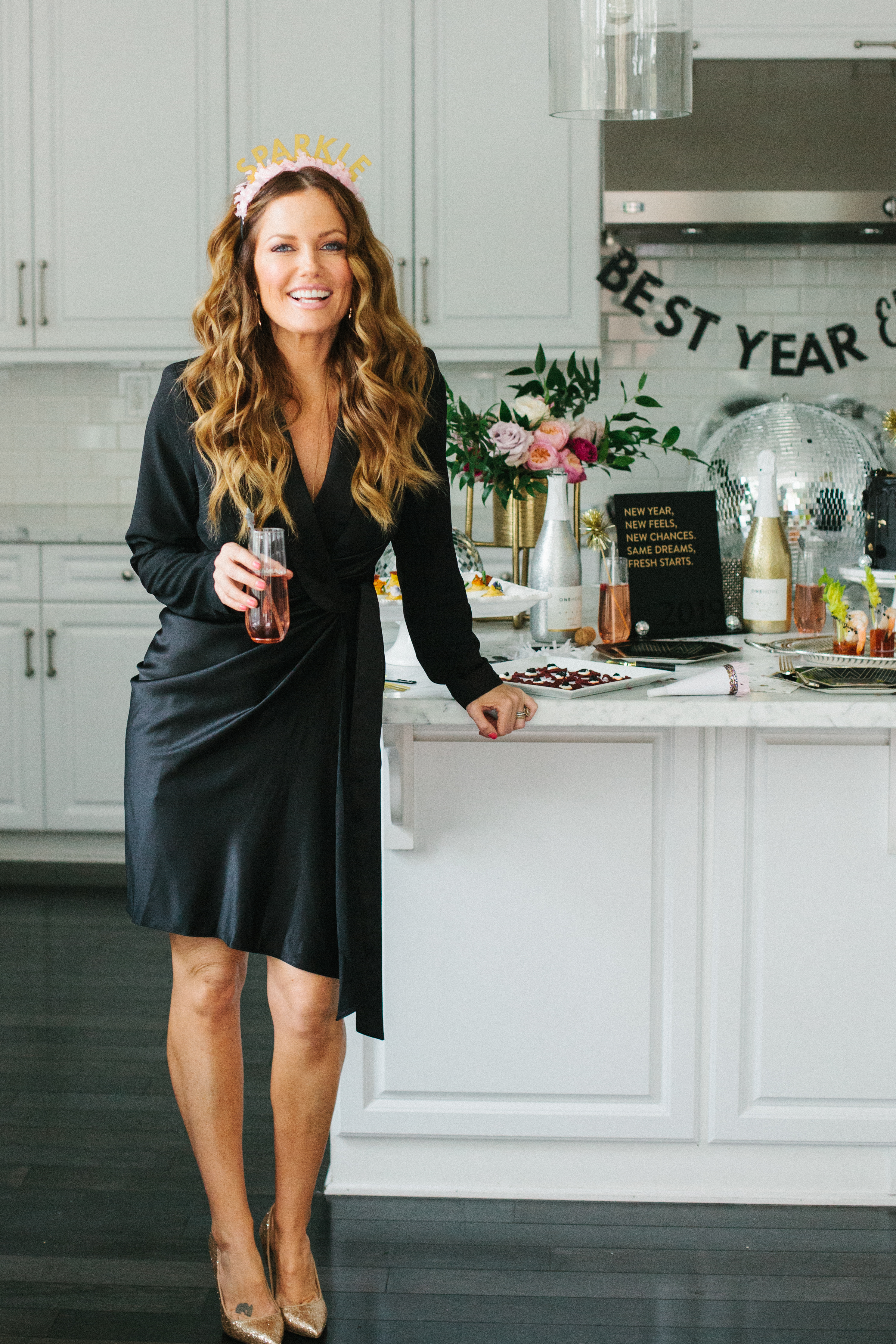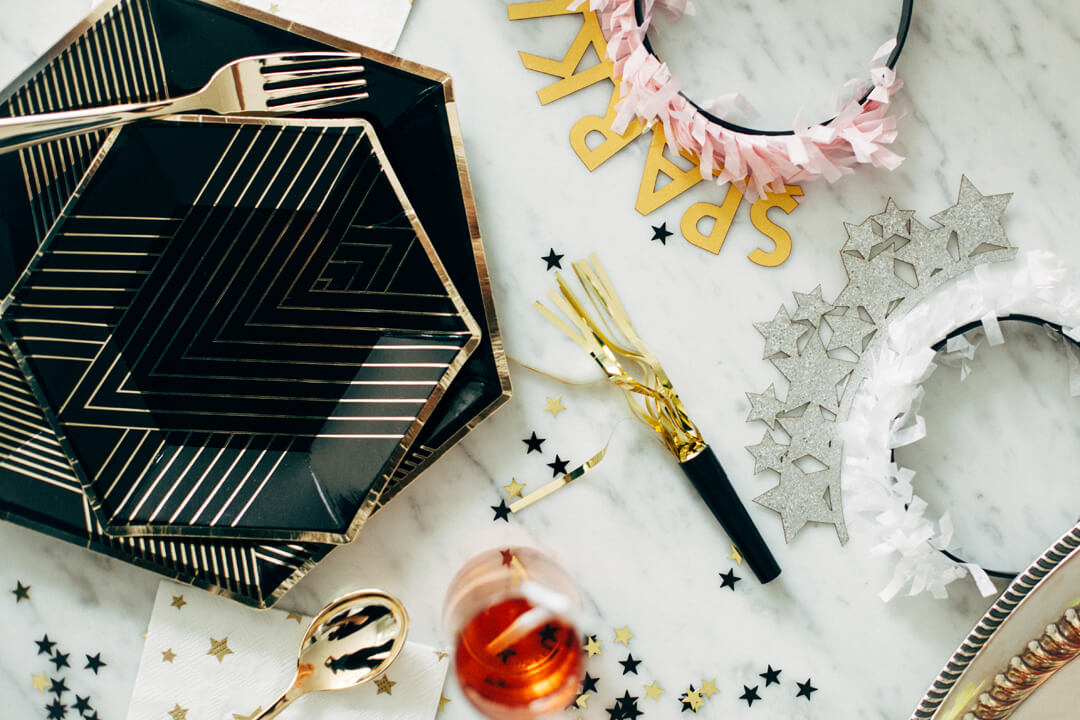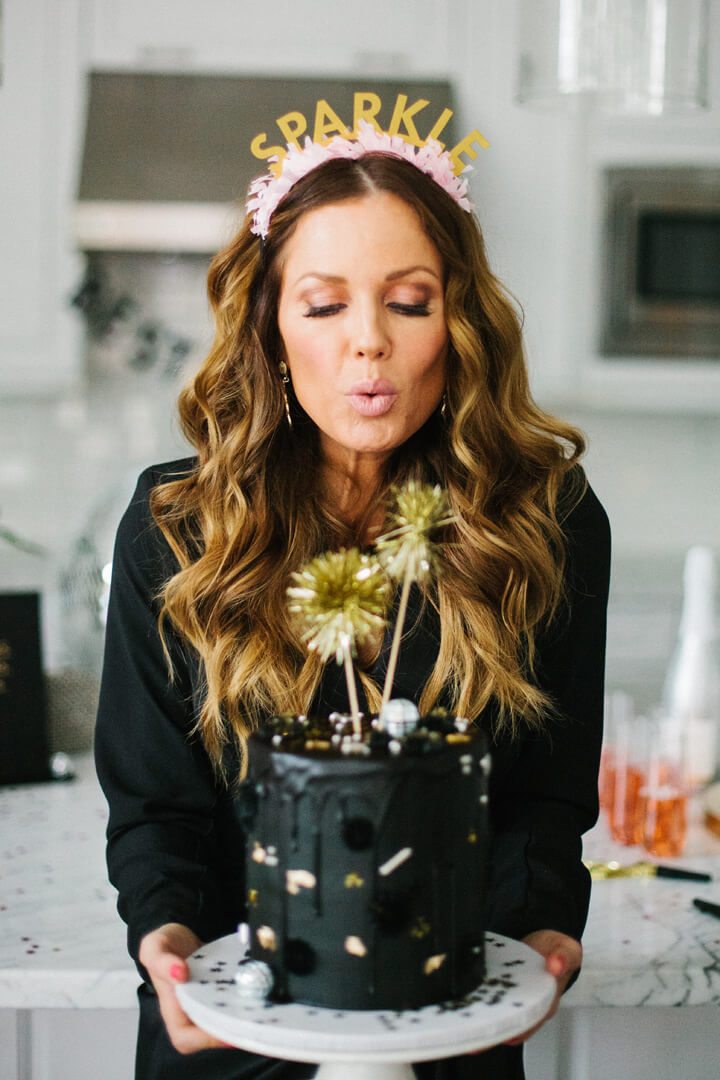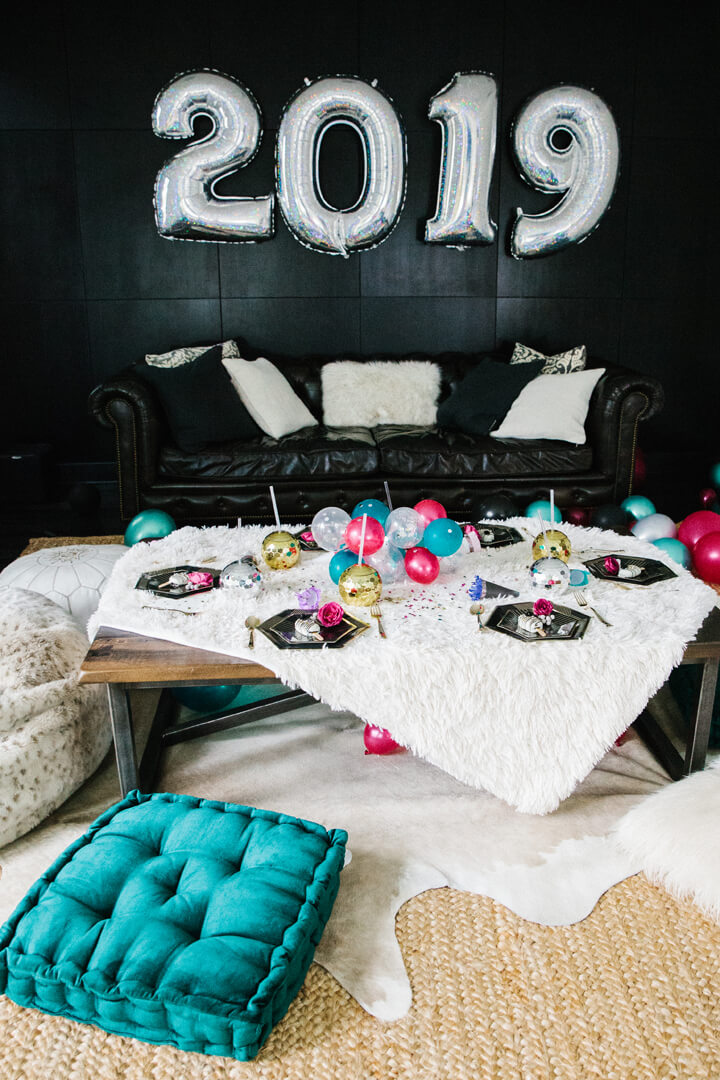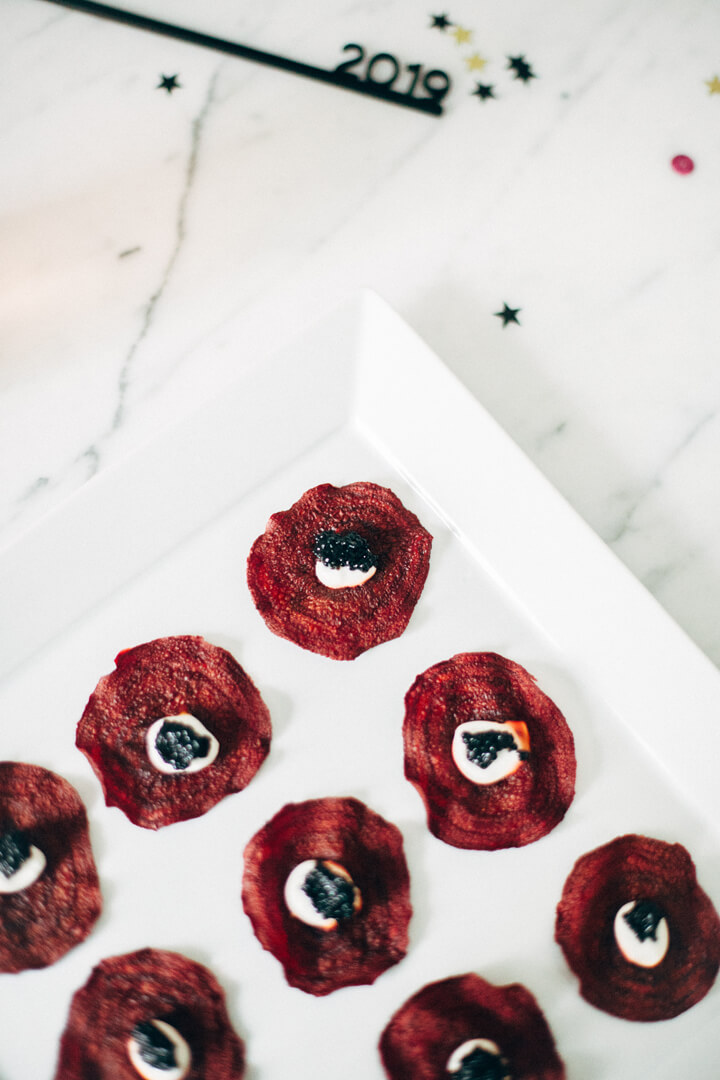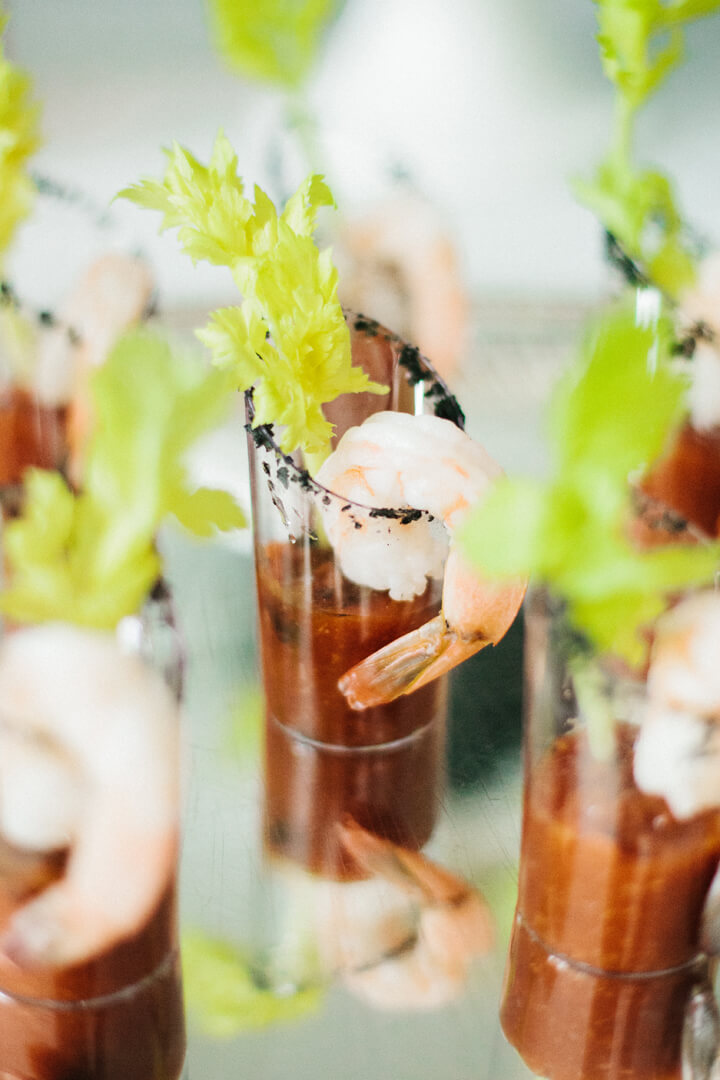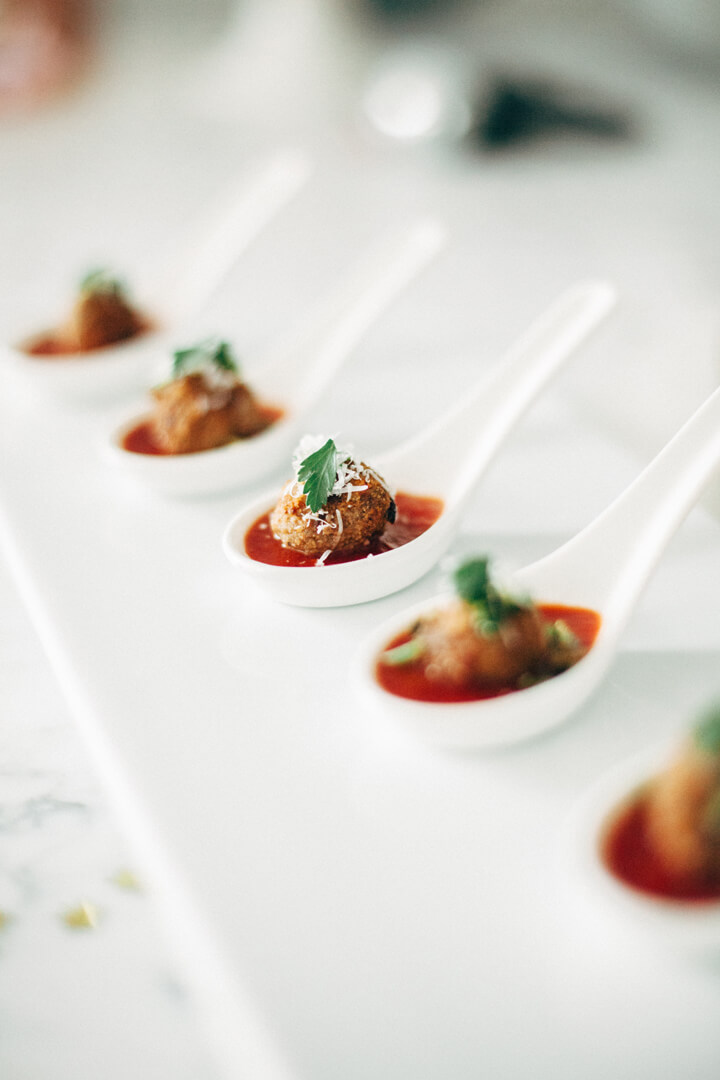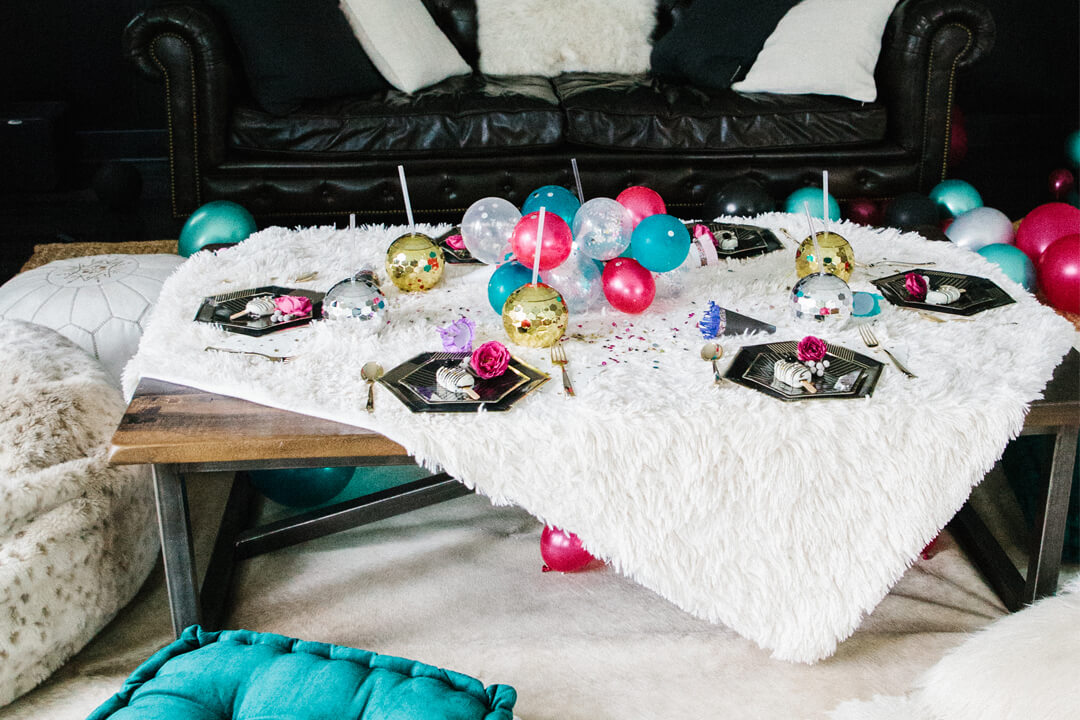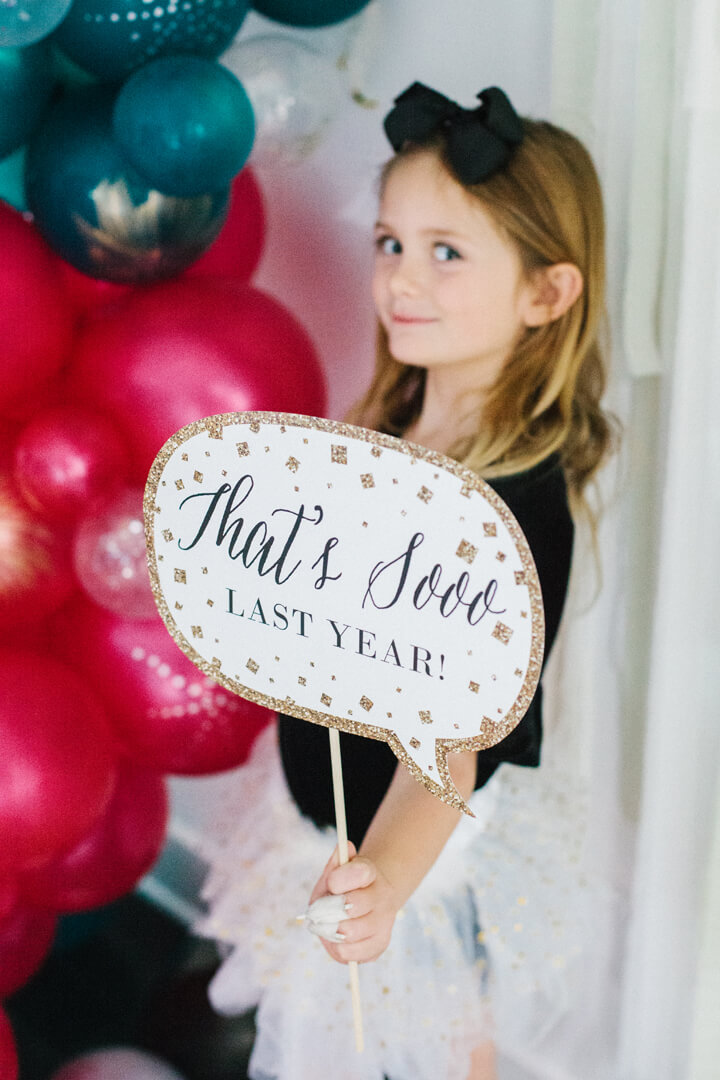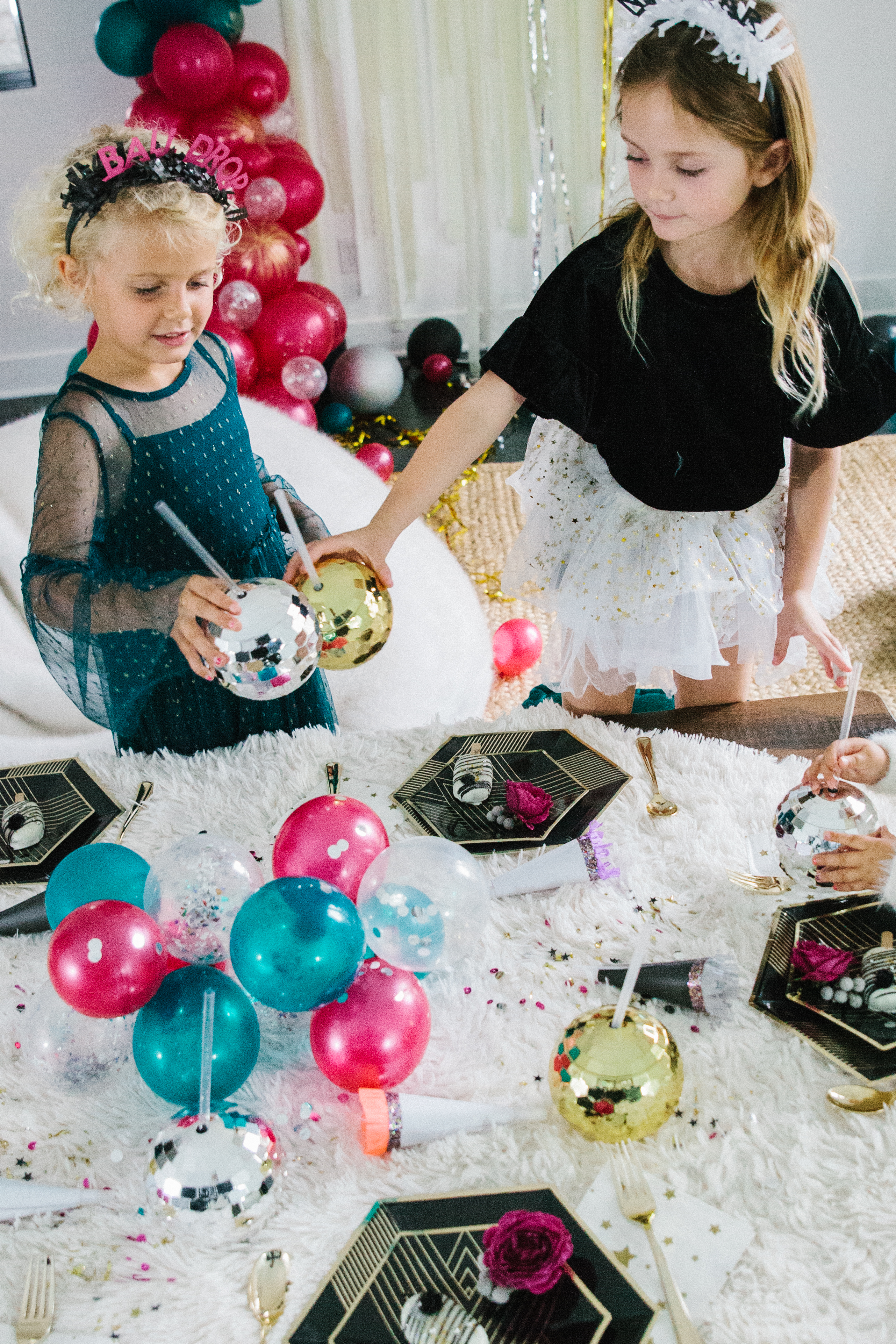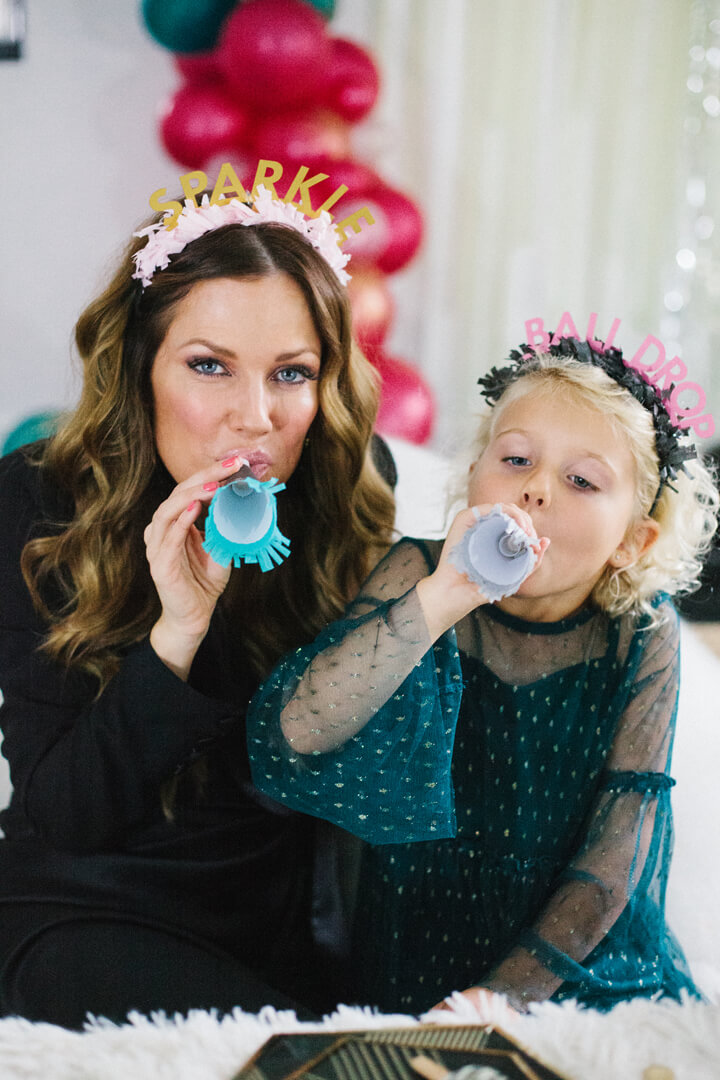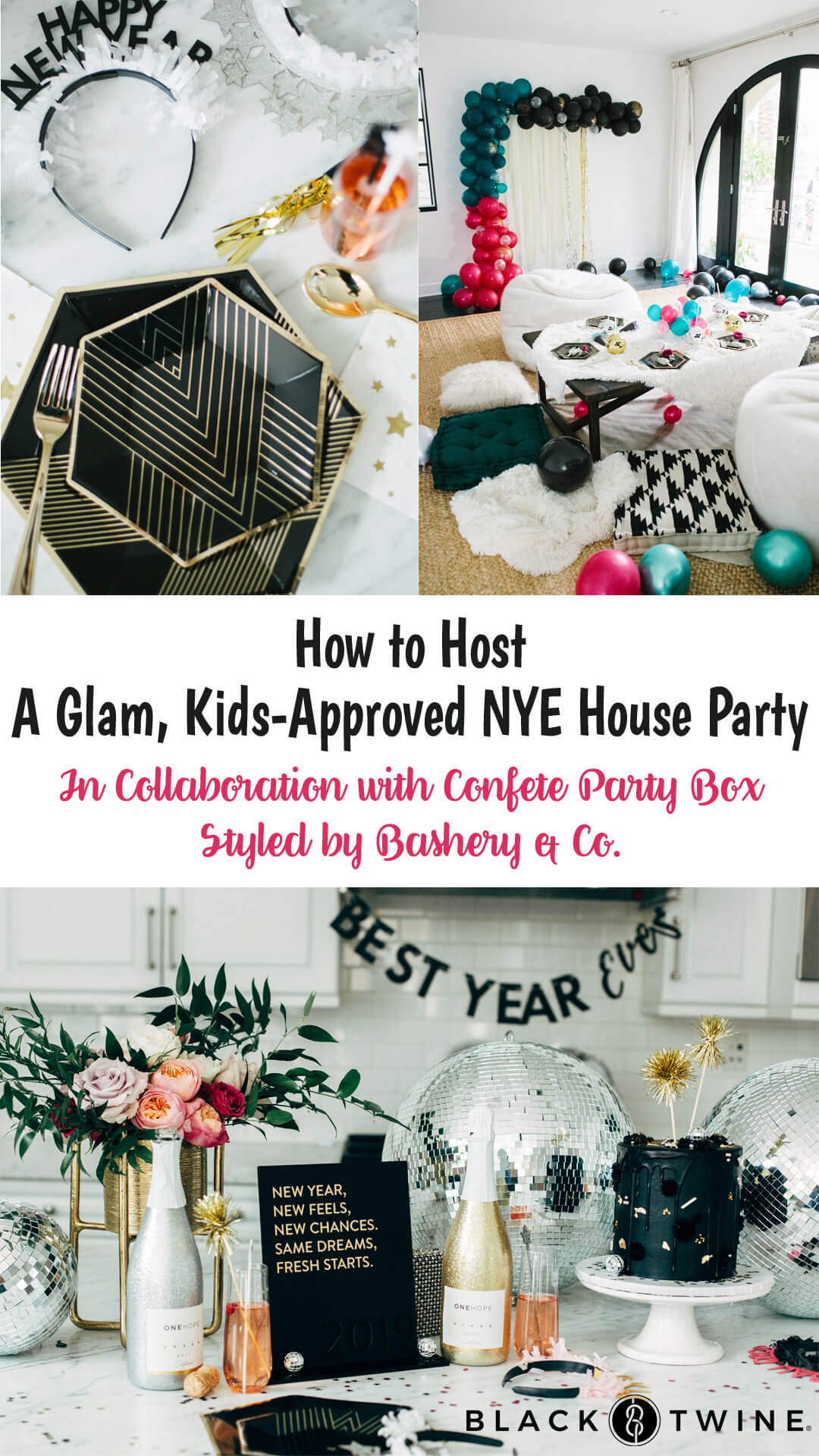 You're only 3 steps away from the perfect party.
Purchase
Review the blueprint and purchase the party items in a few easy steps.
Prep
Follow our easy ideas to wow your guests.
Assemble
Follow our timeline and party tips for seamless execution.
Buy your party items with a few simple clicks.
(prices and availability subject to change)
Additional Tip
We served these signature cocktails at our party:
Champagne Tang: 1 ounce of fresh grapefruit juice, .5 ounce of elderflower liquor, then fill rest of the glass with champagne
Bubbly Sweet: Champagne topped with sweet hibiscus tea and edible flowers
Prepare perfect party decor.
Custom Firework Inspired Balloon Garland for Photo Backdrop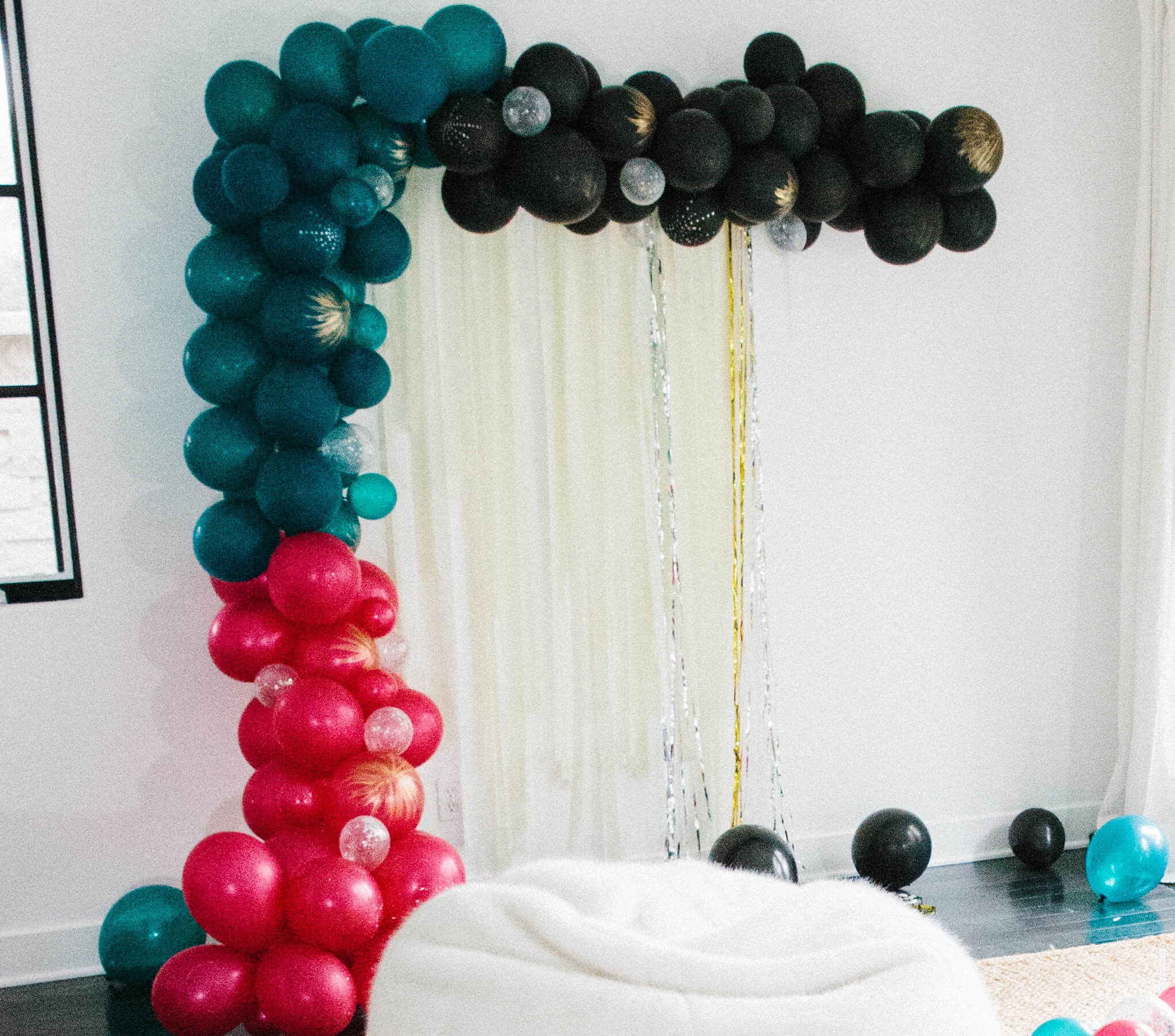 Materials
Balloons in the color scheme of your party

Thick Fishing wire

Balloon pump

Gold and silver paint

Rubber Cement

Long skinny balloons used for animal balloons

Gold and silver confetti and clear balloons
Directions
Blow up balloons in all sizes and colors. Insert confetti into clear balloons to give the garland some sparkle.
Once you have a large amount of each start tying them together in groups of 4.
Tie the groups onto thick fishing wire with a deflated long balloon (cut the long balloons into 3 sections as you do not need the entire length for each tie.
Push the sections of balloons tightly together.
Once you get the desired length hang it where it will be for the party.
Add leftover balloons with the rubber cement to fill in gaps in the garland.
With gold and silver paint, paint fireworks on a number of balloons to give it a pop.
Pull it all together in just a few easy steps.
Timeline
3 Weeks Prior
Send out invitations
Purchase Confete Party Box's New Year's Eve Party Box
Order any custom-made party décor, such as the party headbands and drink stirrers from Bracket
Secure a caterer (or decide on your menu if you are preparing the food yourself). 
2 Weeks Prior
Start planning any special DIYs you will incorporate into the party
Order any additional party décor, serving ware, and lots & lots of balloons!
1 Week Prior
Decide on a signature cocktail and buy the needed ingredients
Start planning your playlist! Dance Party time!
2-3 Days Prior
Start inflating your balloons a few days before your party because air-inflated balloons can last several days
1 Day Prior
If possible, pre-set as much of the party décor as possible
Pick-up flowers if that is part of your décor
Day Of
Focus on the food and bar set-up because everything else should be done!
Set out the food & beverage about 30 minutes before guests arrive
Celebrate!
Estimated Budget
10 People

Decor: $400 – $500

Food & Beverage: $200 – $500

TOTAL: $600 – $1,000
Bashery & Co. shares its top tips for pulling off this event.

Tip 1
Save money by doing air inflated balloons instead of helium. It is also one last thing you have to worry about picking up on NYE.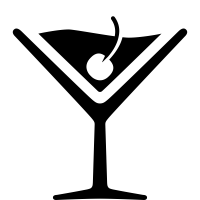 Tip 2
Set-up as much as possible the day before the party. Focus on food and cocktails and getting glam the day of!

Tip 3
Offer a signature cocktail, as well as red and white wine. Too many options are not necessary. 
Tip 4
Plan an unassisted activity for the kids so everyone can relax and have fun!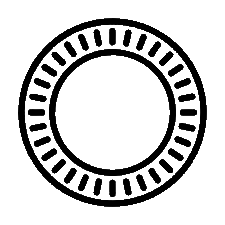 Tip 5
Use disposable party ware for easy clean-up and no fuss!