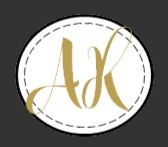 Lumberjack Birthday Party
Styled by AK Party Studio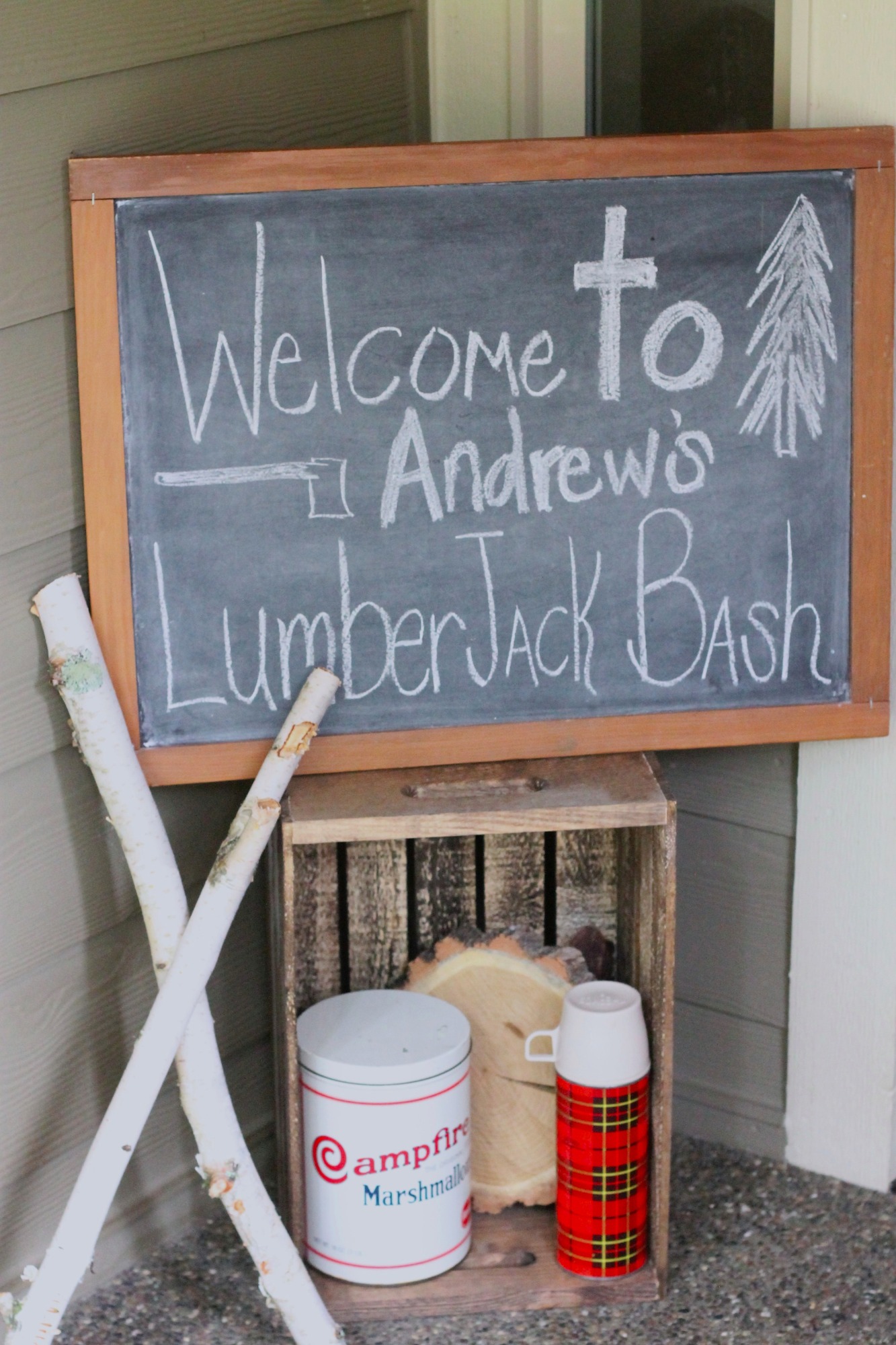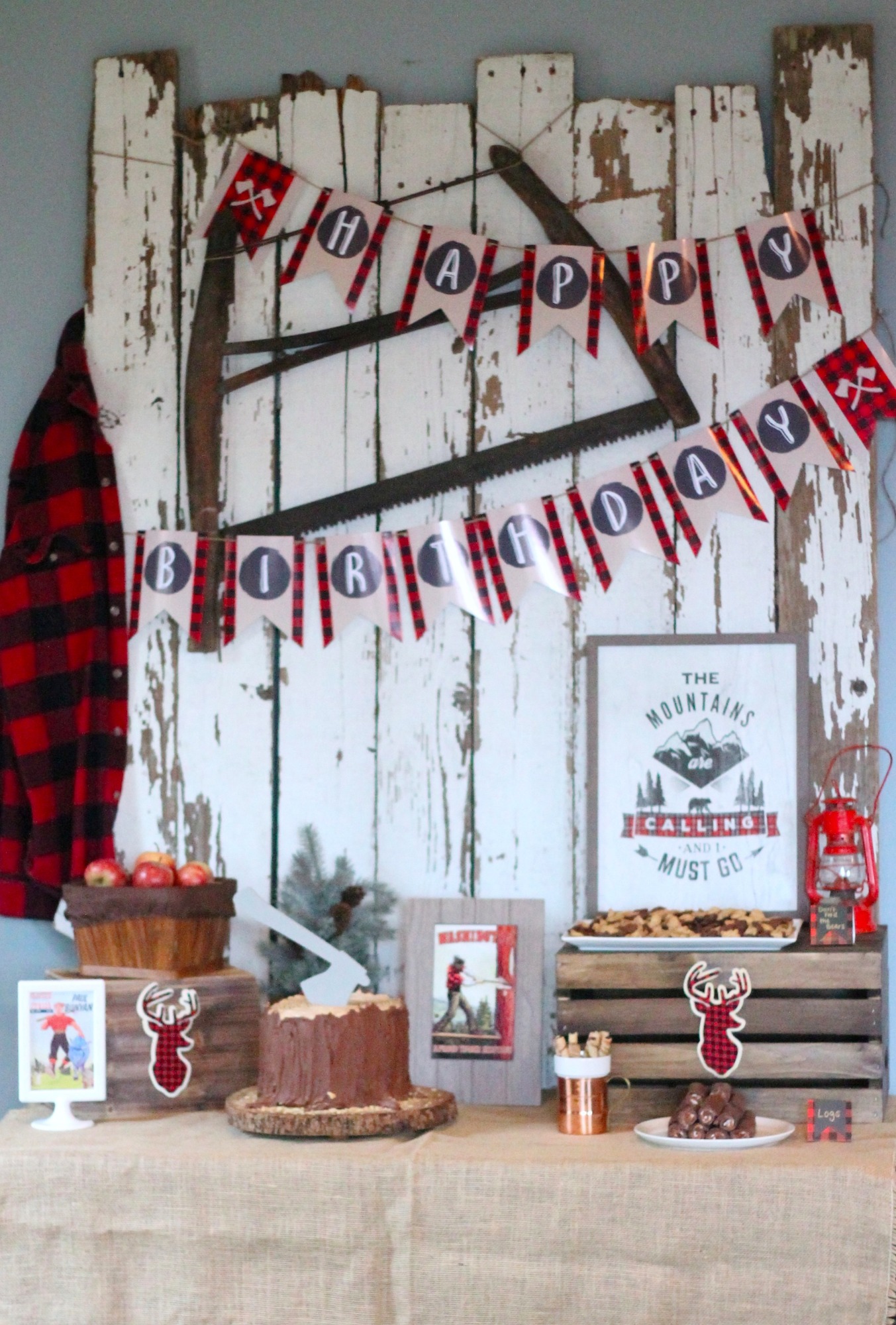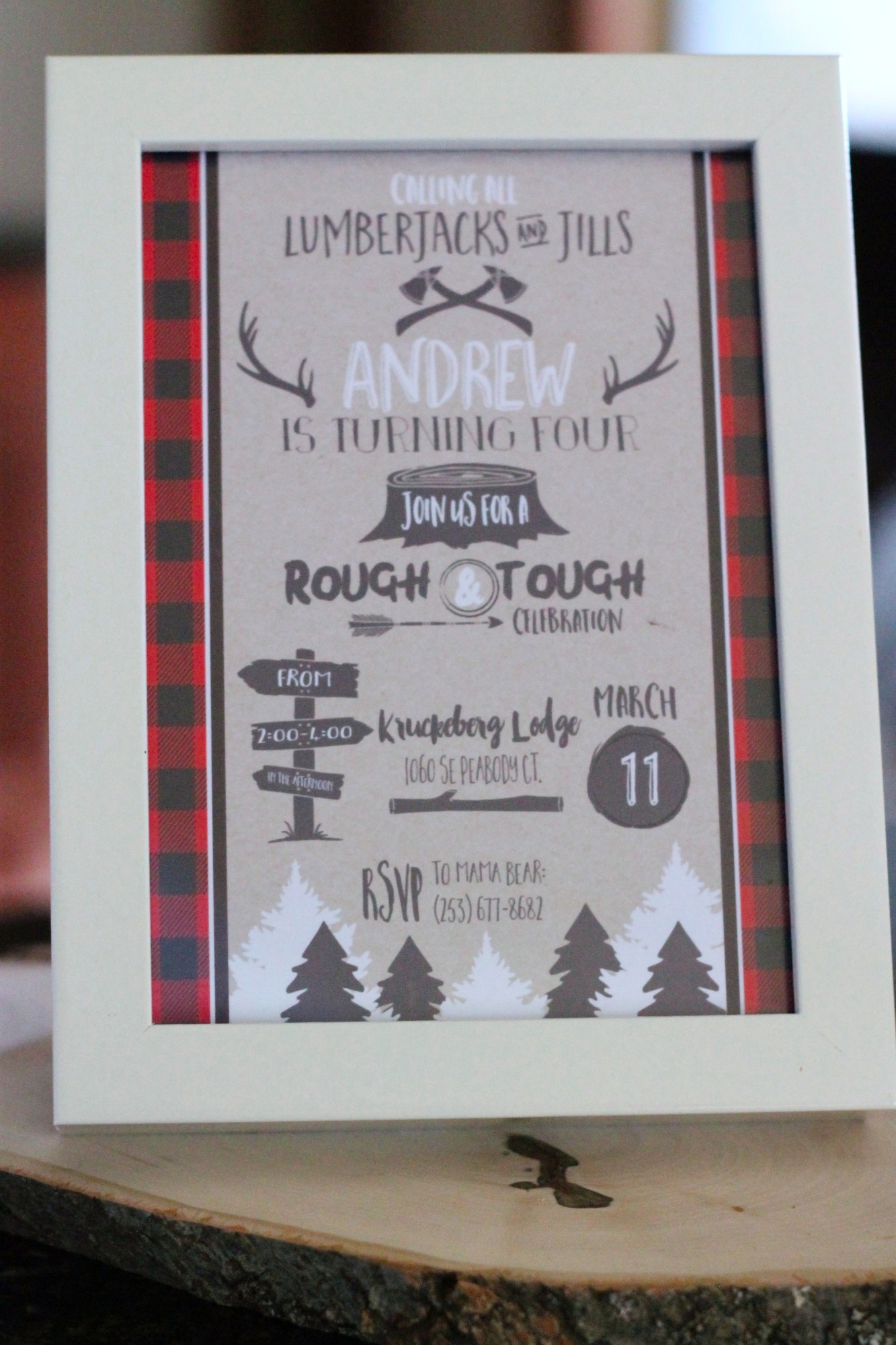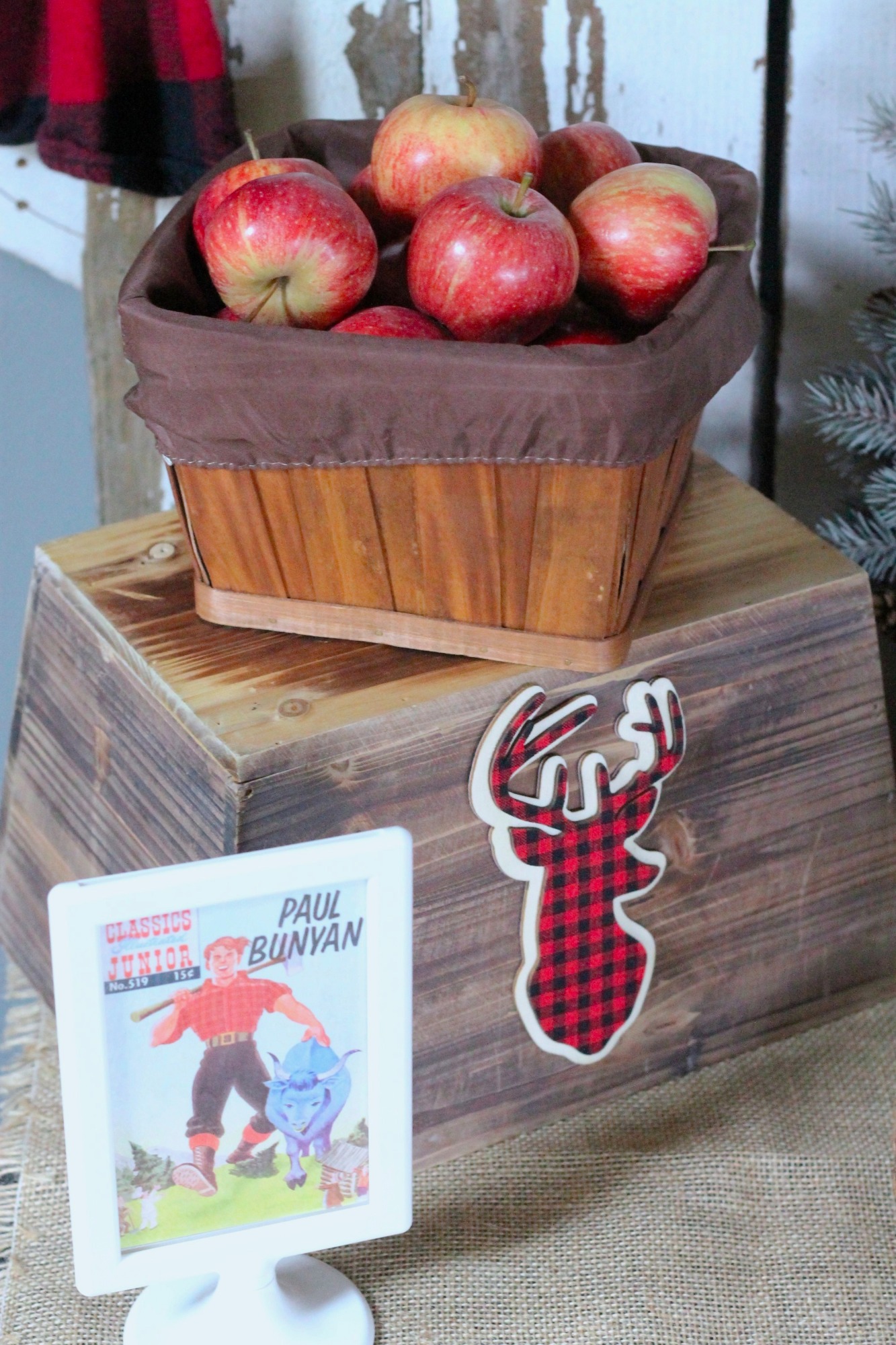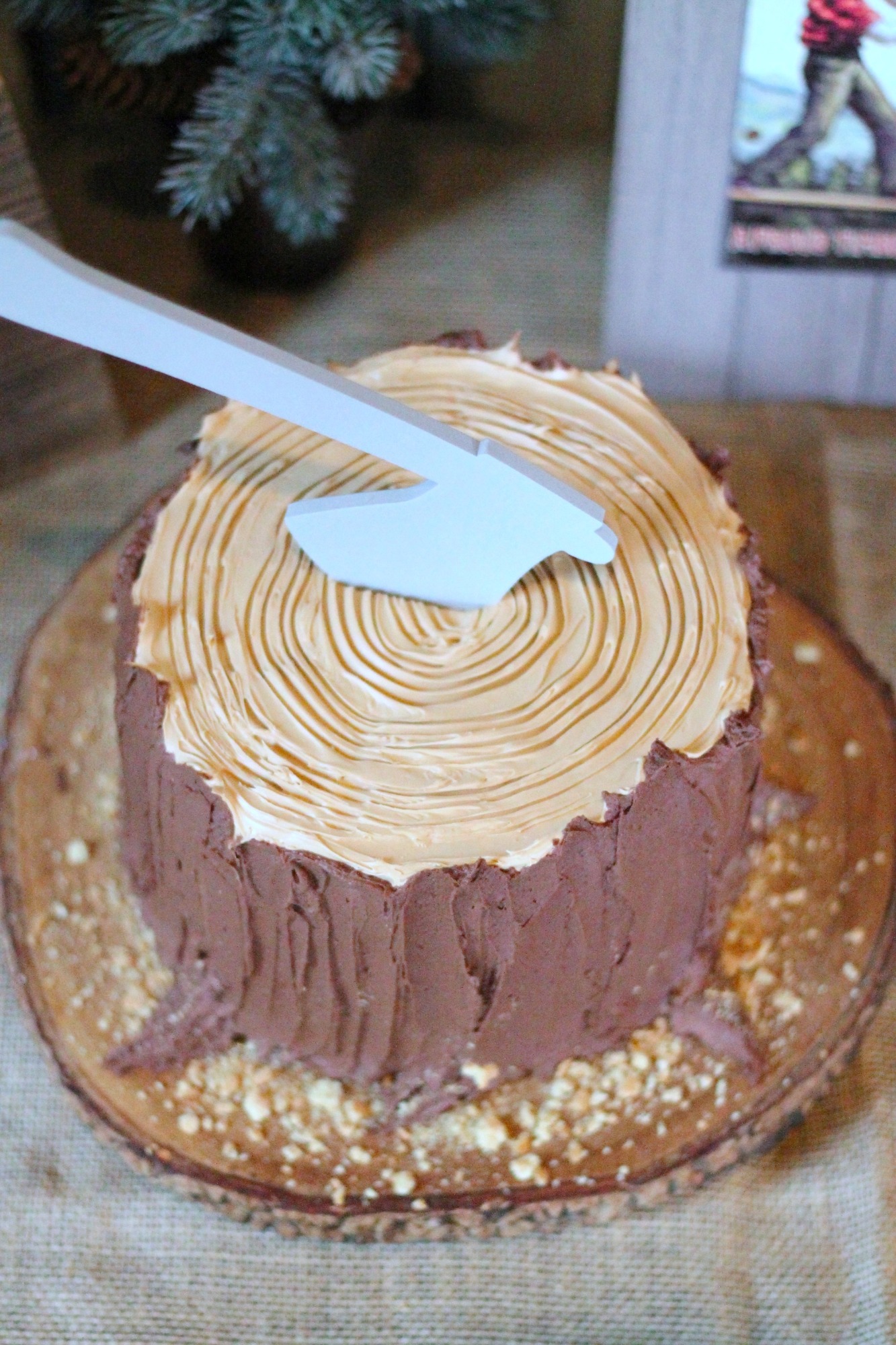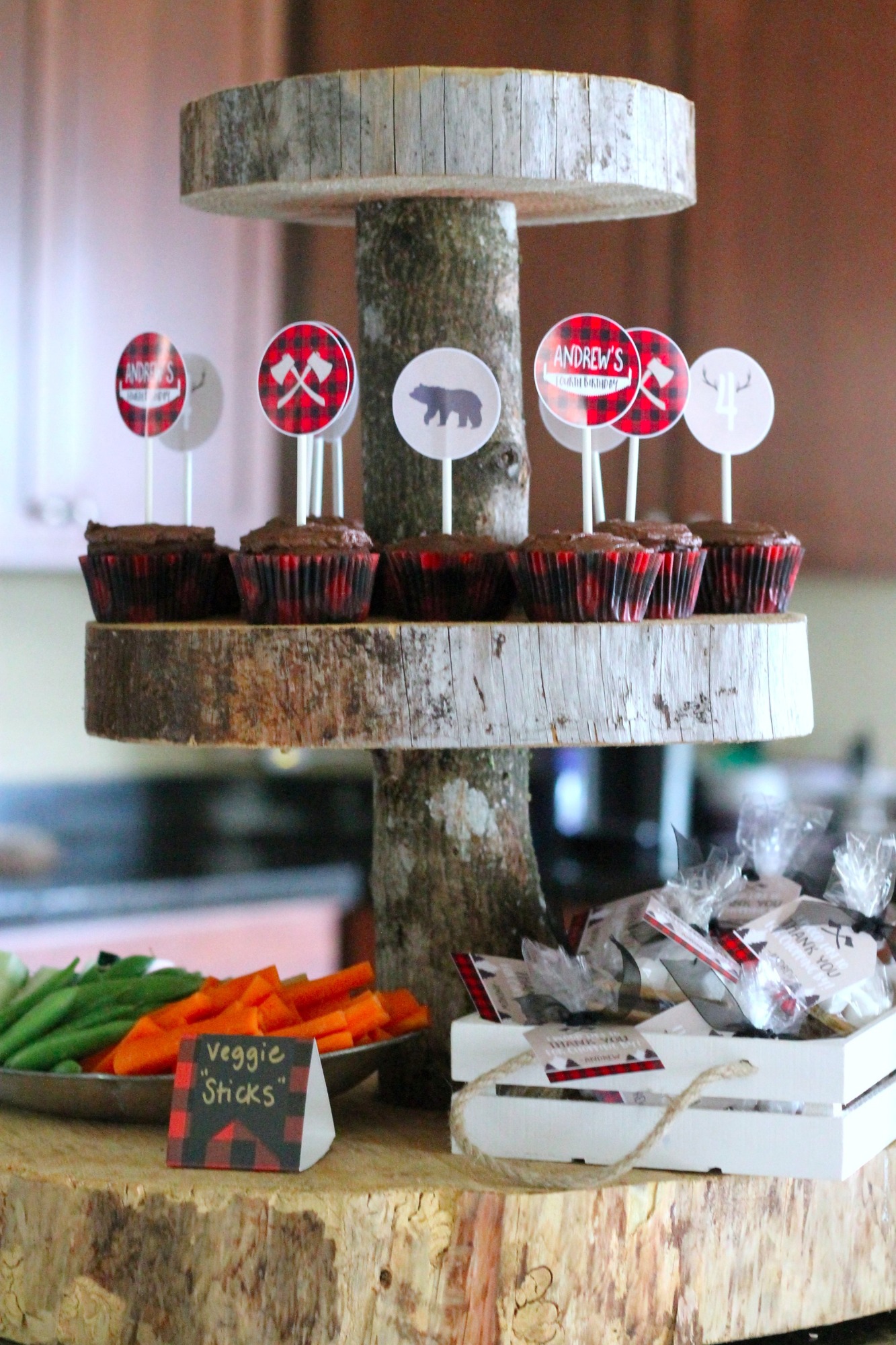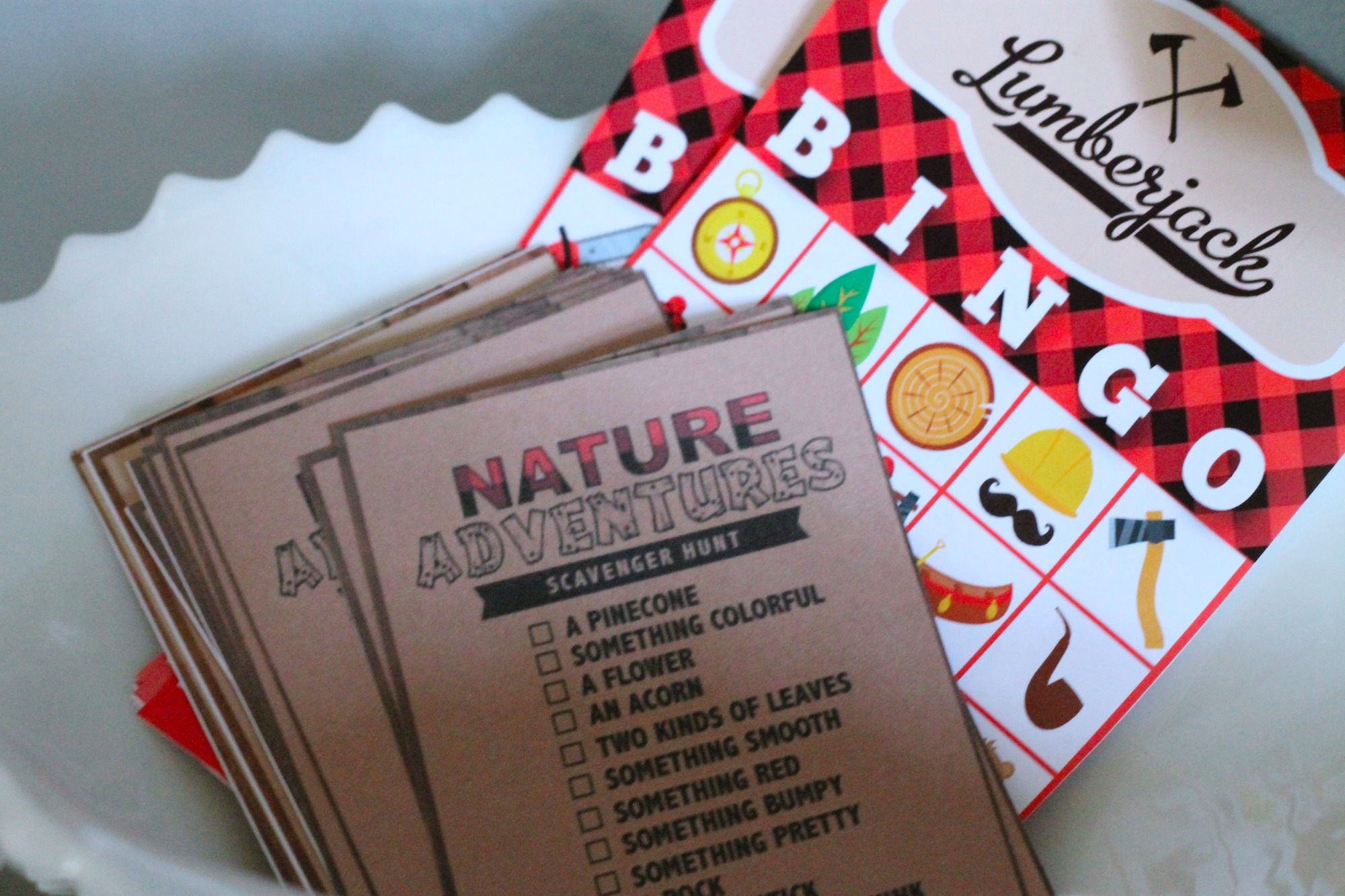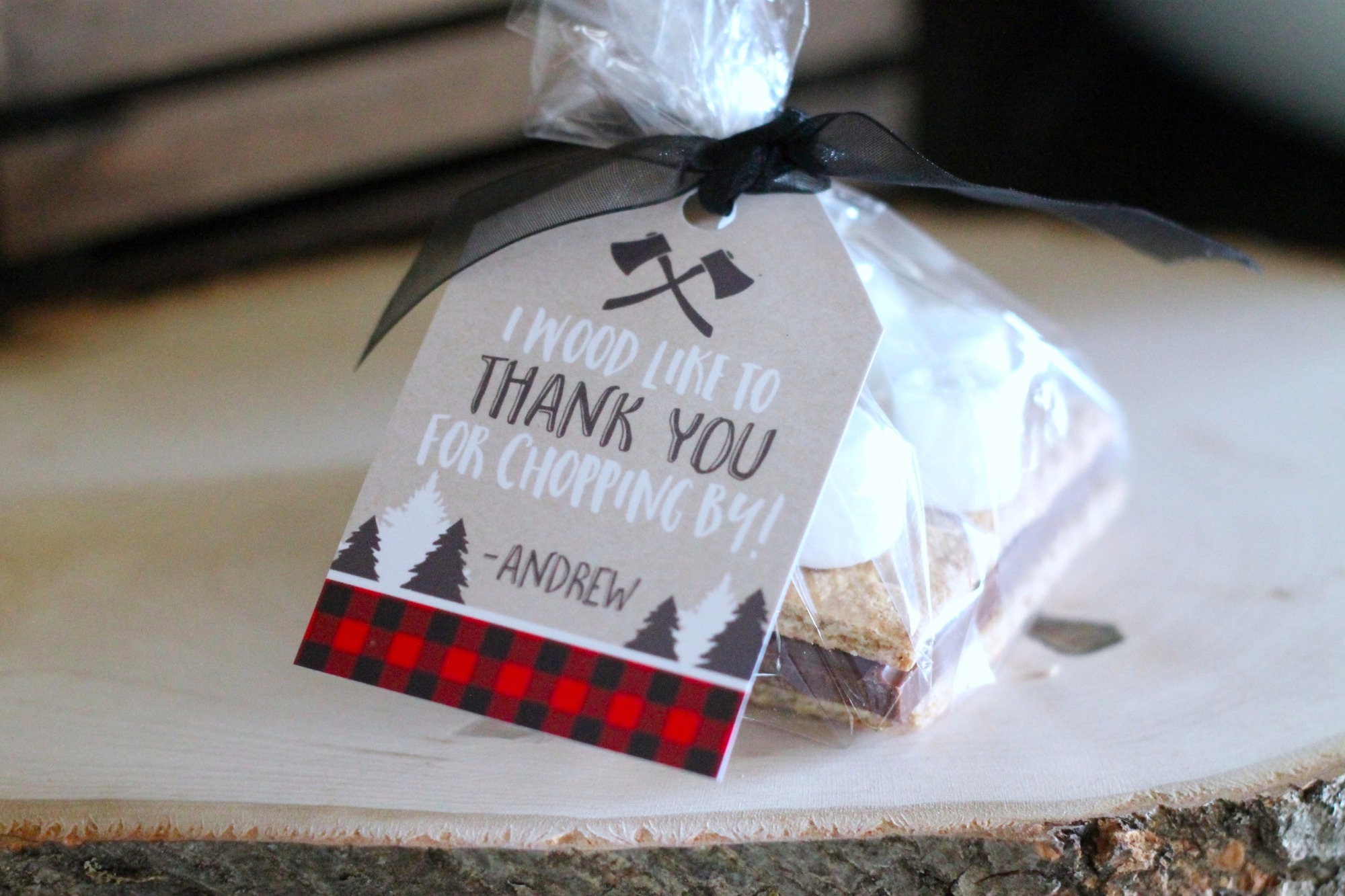 You're only 3 steps away from the perfect party.
Purchase
Review the blueprint and purchase the party items in a few easy steps.
Prep
Follow our easy ideas to wow your guests.
Assemble
Follow our timeline and party tips for seamless execution.
Buy your party items with a few simple clicks.
(prices and availability subject to change)
Additional Tips
Framed Vintage Prints: We recommend googling "Vintage Paul Bunyan" to pull up images that you can print out and frame for party decor.
Prepare perfect party decor + party food.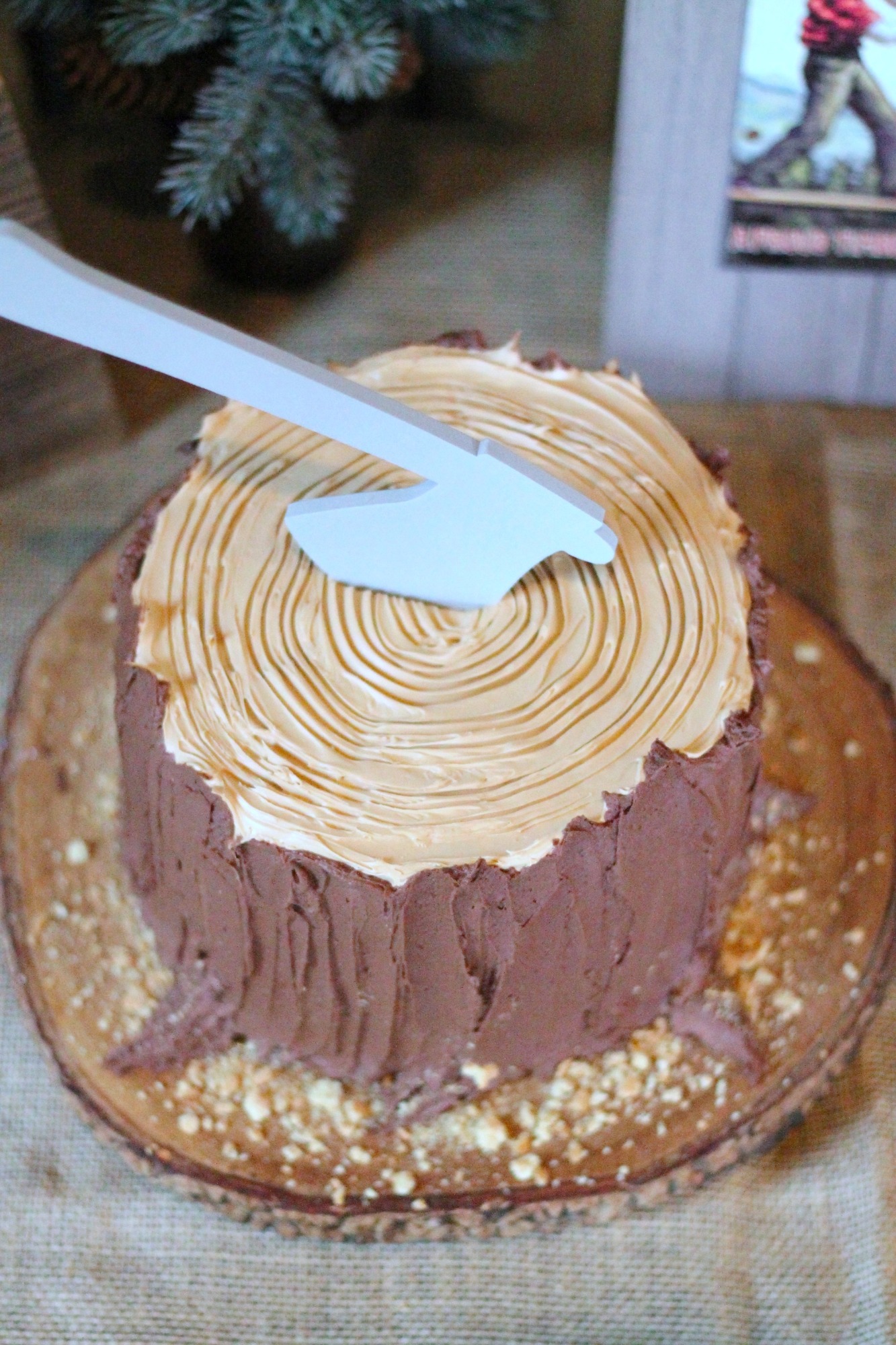 Ingredients
2 boxes of cake mix
Vanilla buttercream frosting
Chocolate buttercream frosting
Wilton brown food coloring
Graham crackers
Ax cake topper
Directions
Bake 3 cake layers using the boxed cake mixtures.
After the cake layers have cooled, add the frosting. Between each layer, add a small amount of vanilla frosting, carefully stacking each layer as you go.
Apply a thin layer of chocolate frosting all around the outside of the cake to form a crumb coat.
Add 1-2 drops of brown food coloring to the vanilla frosting so that it is a tan color.
Apply the tan frosting to the top of the cake. Use a toothpick to make swirls all around to look like tree rings.
Apply a thick layer of the chocolate frosting with a frosting spatula in an upward motion to the side of the cake. Don't worry if it's not precise — if it looks a little messy, it looks more like a real tree stump!
Crumble the graham crackers and sprinkle them around the edges of the cake to look like wood shavings.
Add a foam ax cake topper to the top of the cake.
Enjoy!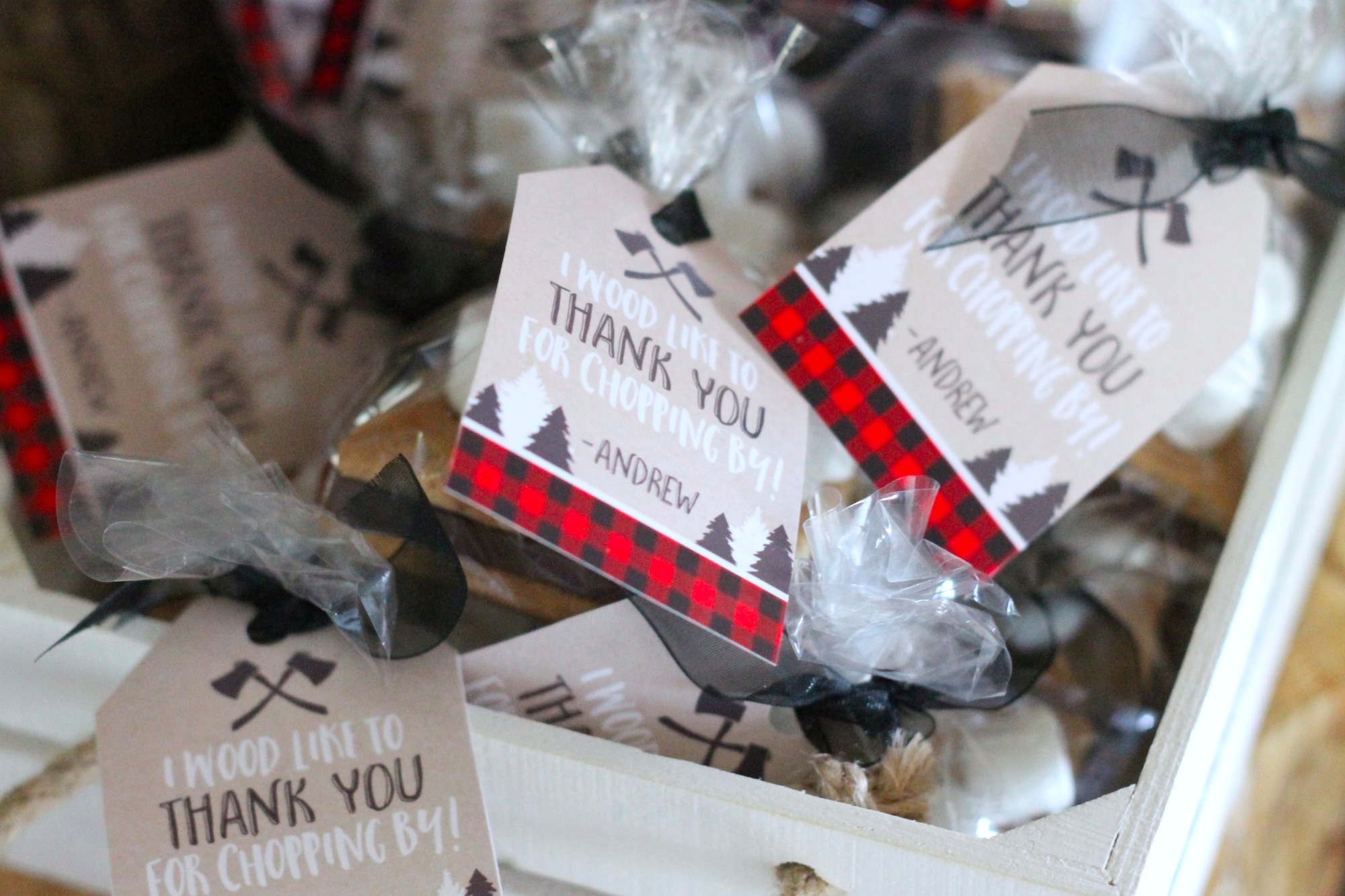 Ingredients
Graham crackers
Mini marshmallows
Chocolate
Cellphone bags
Ribbon or bakers twine
Favor tags
Directions
Assemble two graham crackers, mini marshmallows and a piece of chocolate and place in a small cellophane bag.
Using ribbon or bakers twine, tie the favor tag to the bag.
Pull it all together in just a few easy steps.
Timeline
4 Weeks Prior
Order & mail invitations
Purchase party supplies
2 Weeks Prior
Plan menu
Purchase any last minute decor items
1 Week Prior
Print out party printables and place signage in frames
2-3 Days Prior
Purchase food items
Start decorating and arranging décor items
Assemble favors and tags
1 Day Prior
Prep any food that can be stored overnight
Bake & decorate cake
Day of
Lay out food & drinks
Complete any final decor prep
Estimated Budget
10 People

Decor: $250 – $300

Food & Beverage: $100 – $150

TOTAL: $350 – $450
AK Party Studio shares its top tips for pulling off this event.

Tip 1
I always love to use items that I have around my home (i.e. household tools and my husband's flannel shirt) as party décor. Not only does it add a personal feel to your party, but it saves you time and money! With this theme, you can also easily use outdoor elements (i.e. wood) for decoration.

Tip 2
To make prep a little easier and keep overall party costs down, I opted for ordering in pizza, a homemade cake & cupcakes, and small store-bought snacks (Teddy Graham cookies, chocolate covered pretzels, veggie sticks & dip, popcorn / pretzels, and a basket of apples). For the DIY s'more favors, all you need are graham crackers, mini marshmallows, and chocolate!