Mad Scientist Party
In Collaboration with Twinkle Twinkle Little Party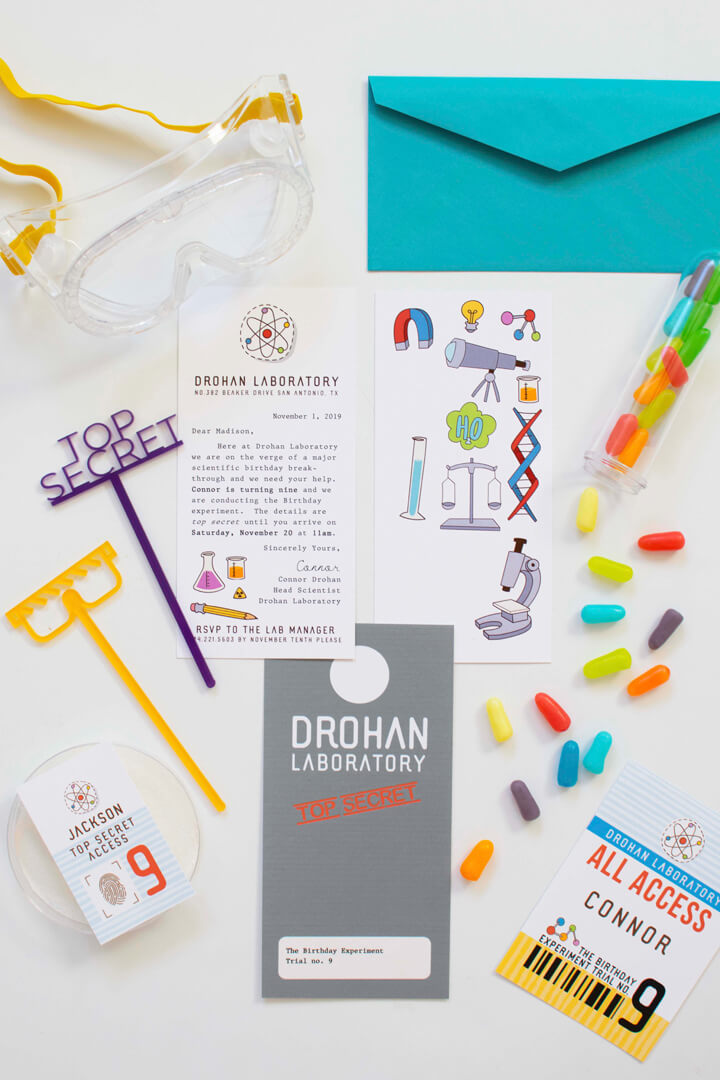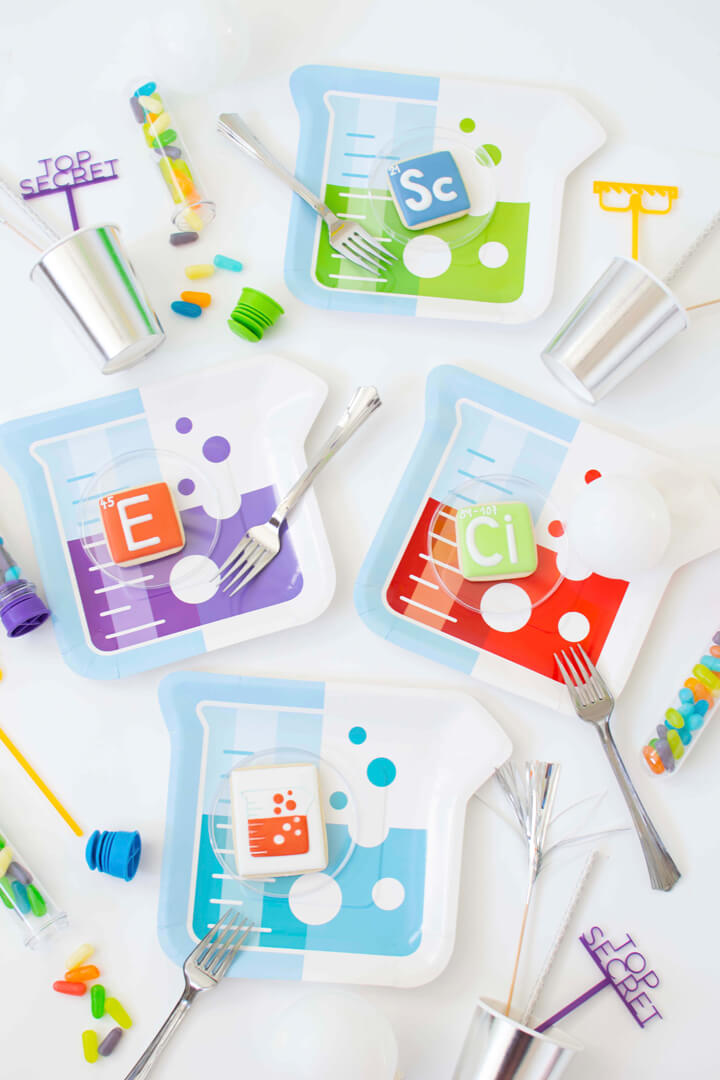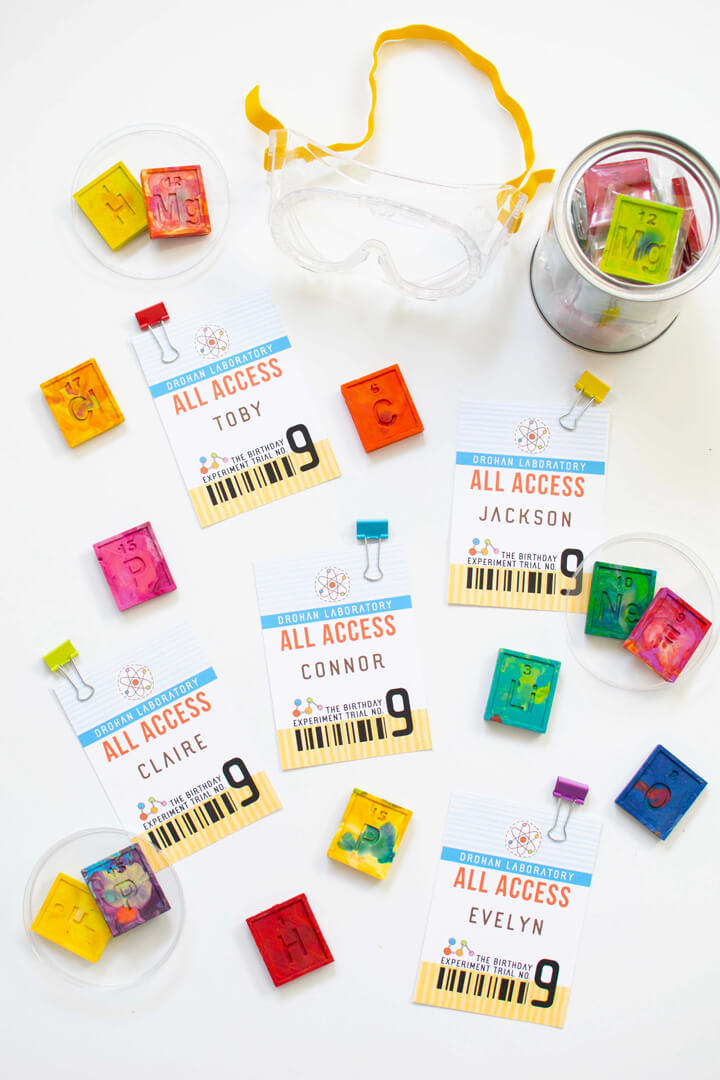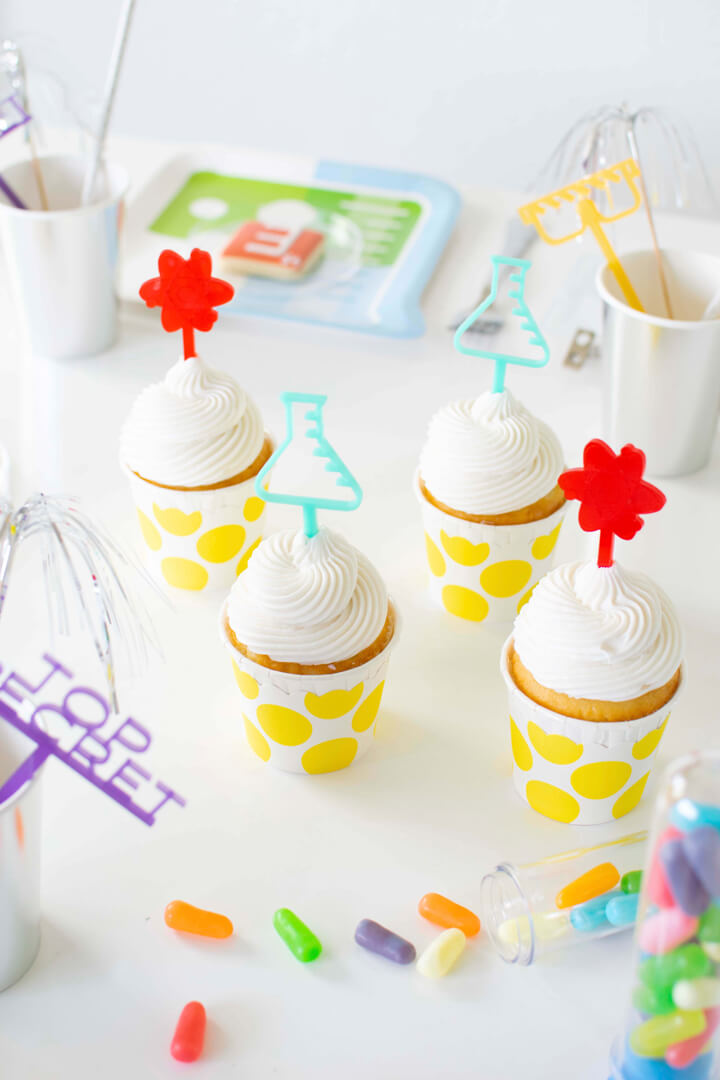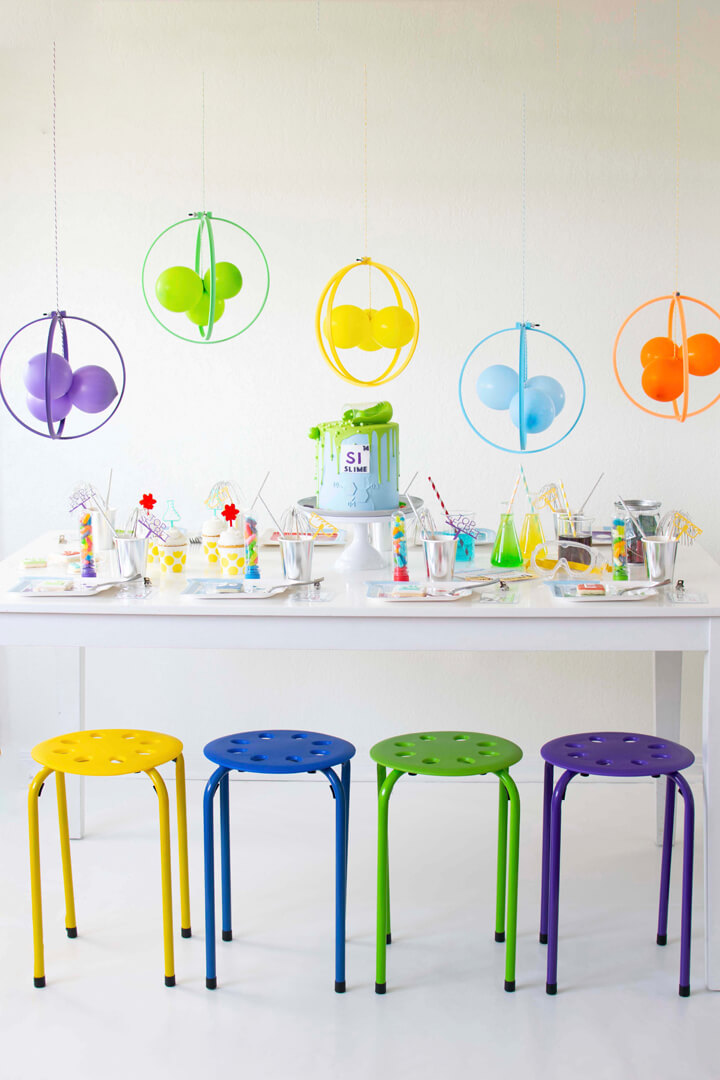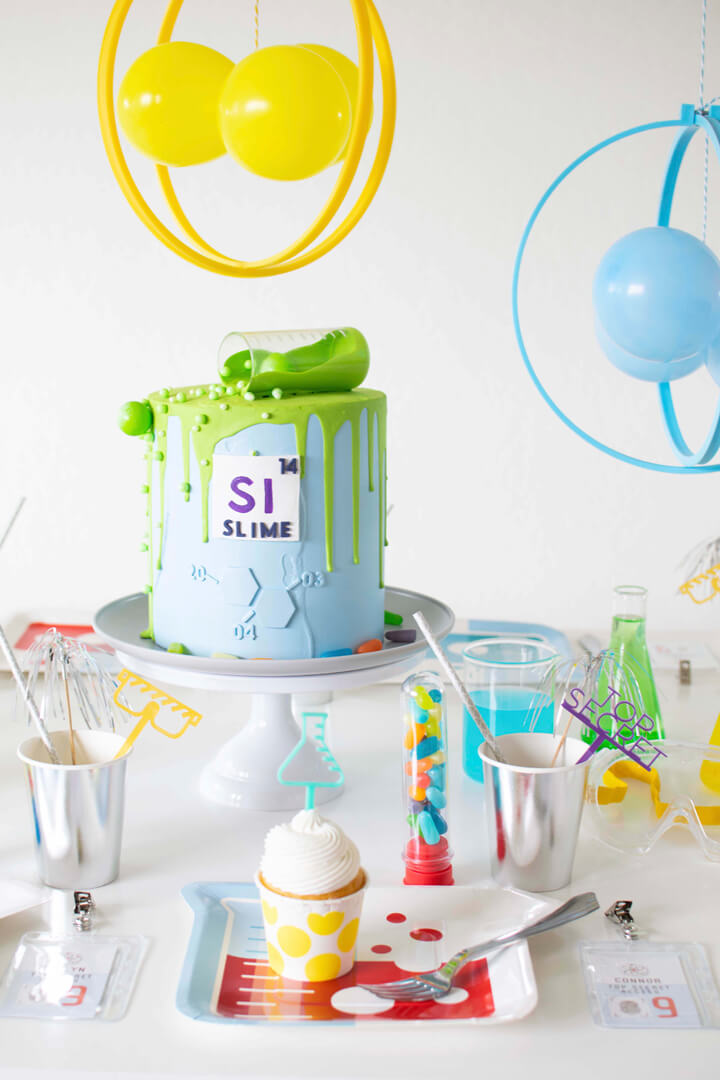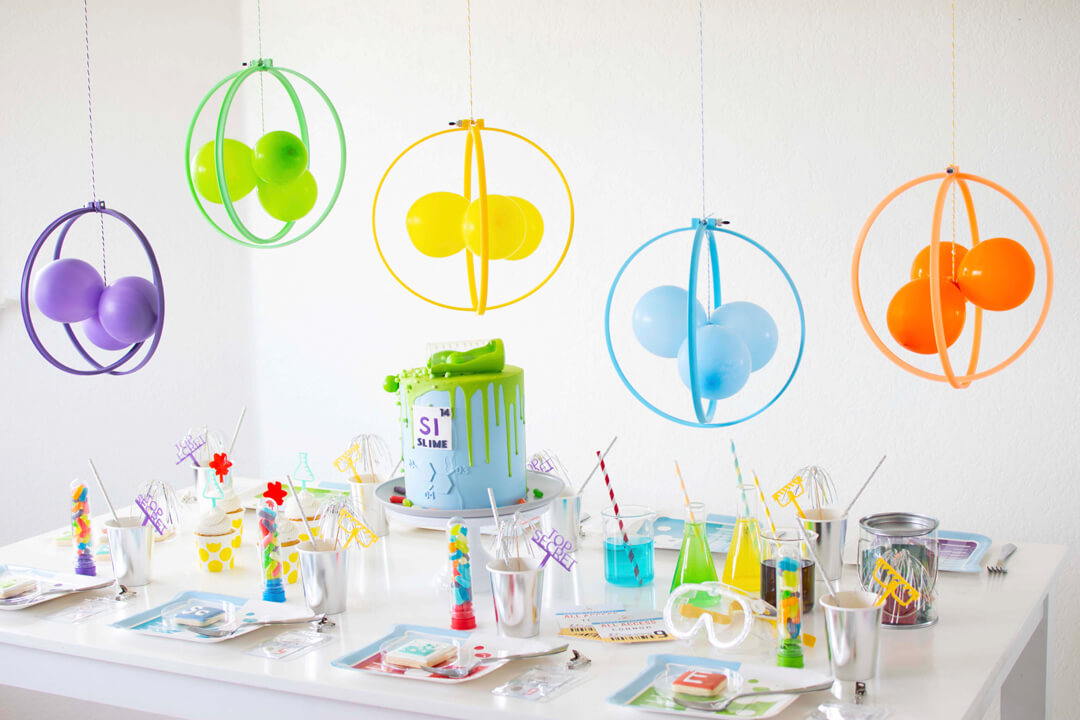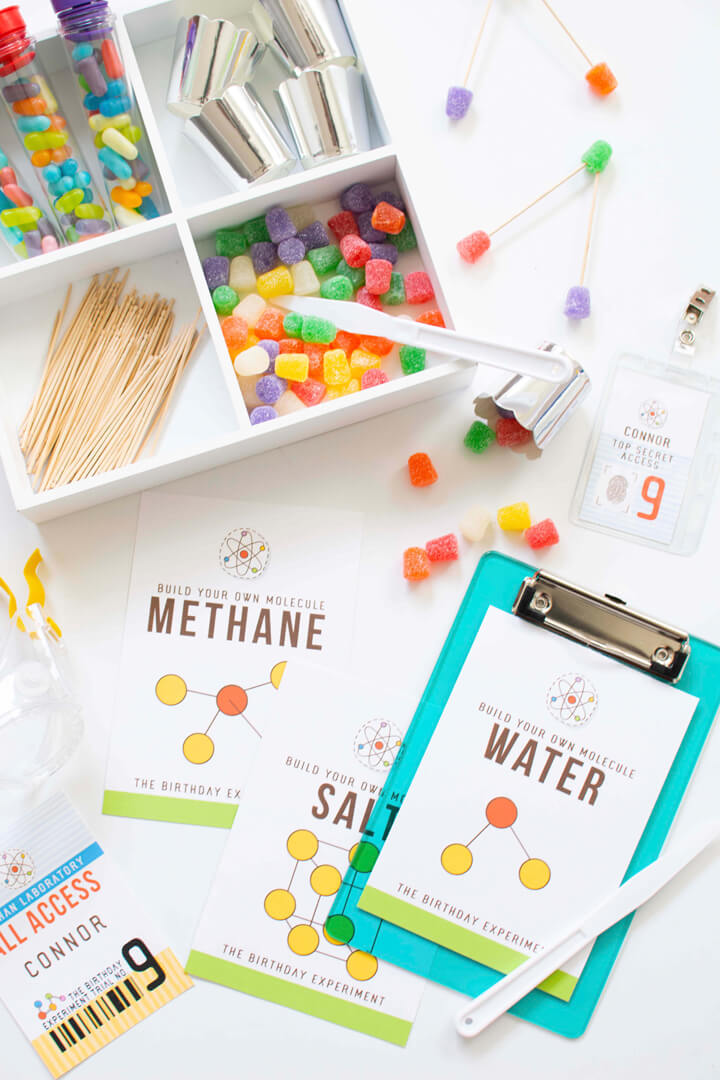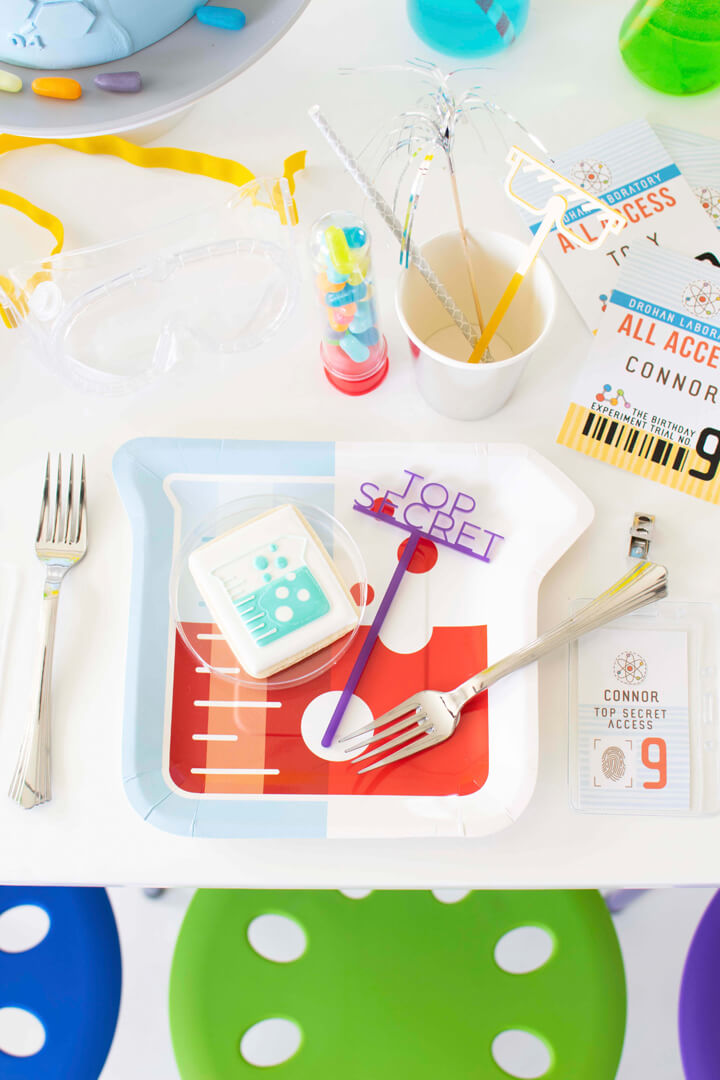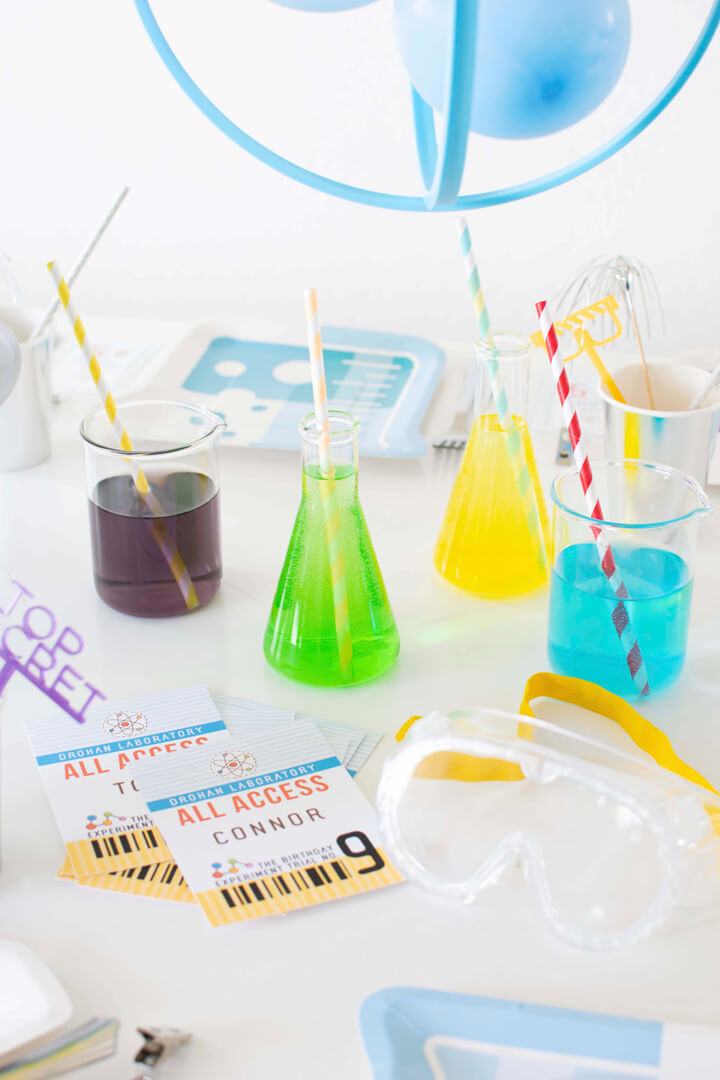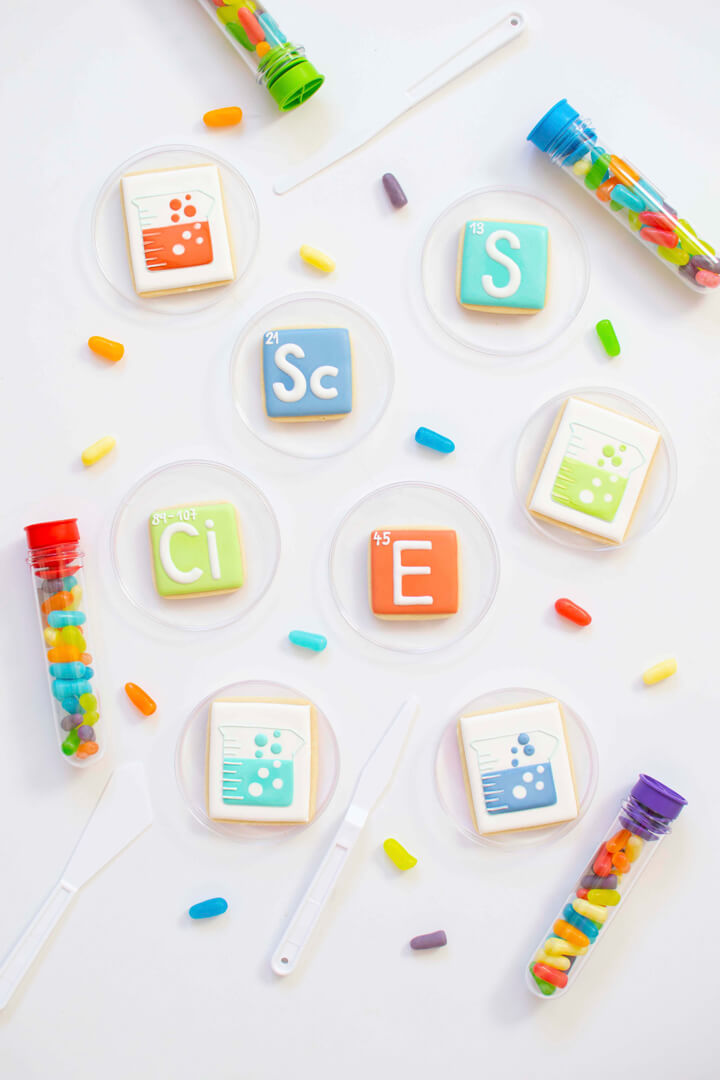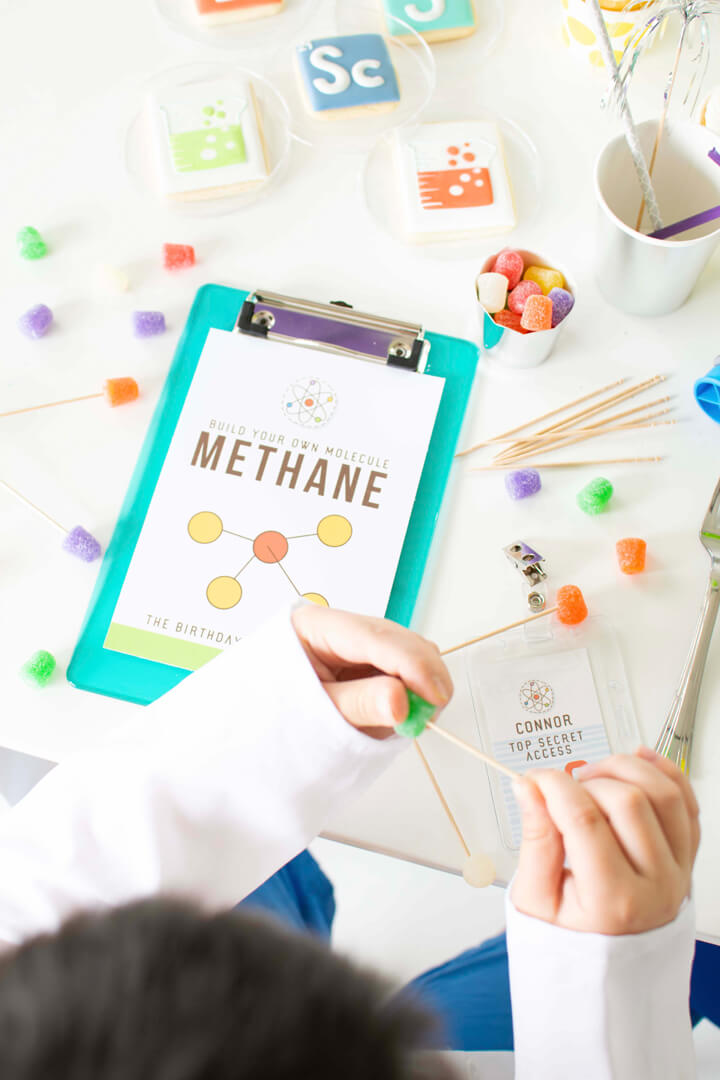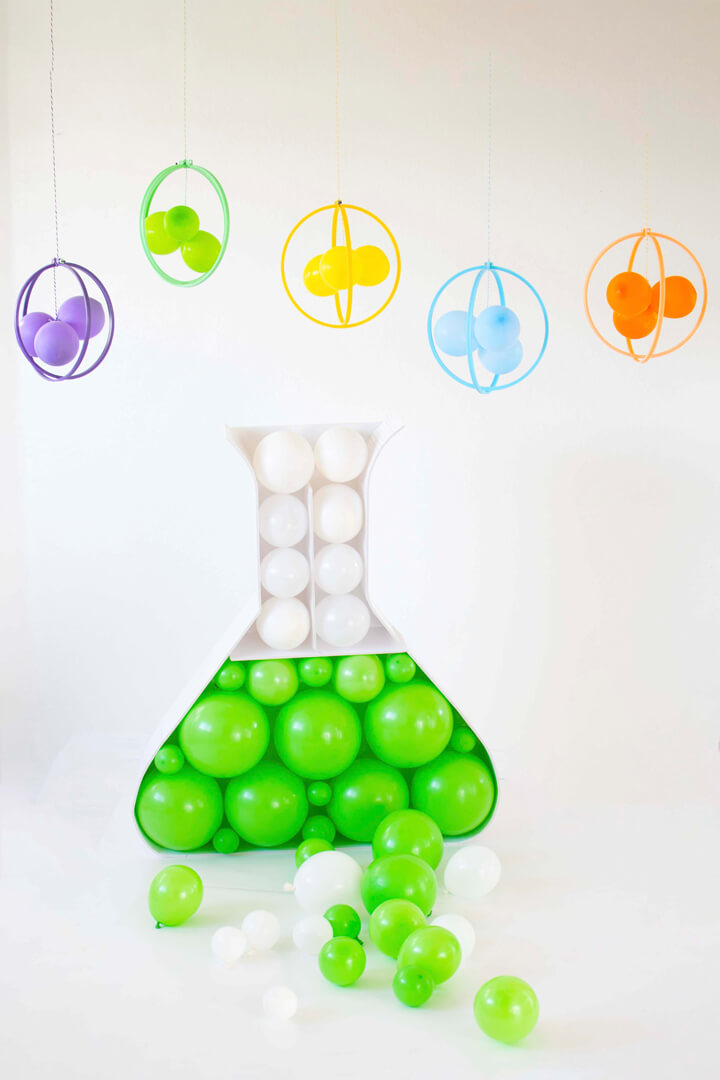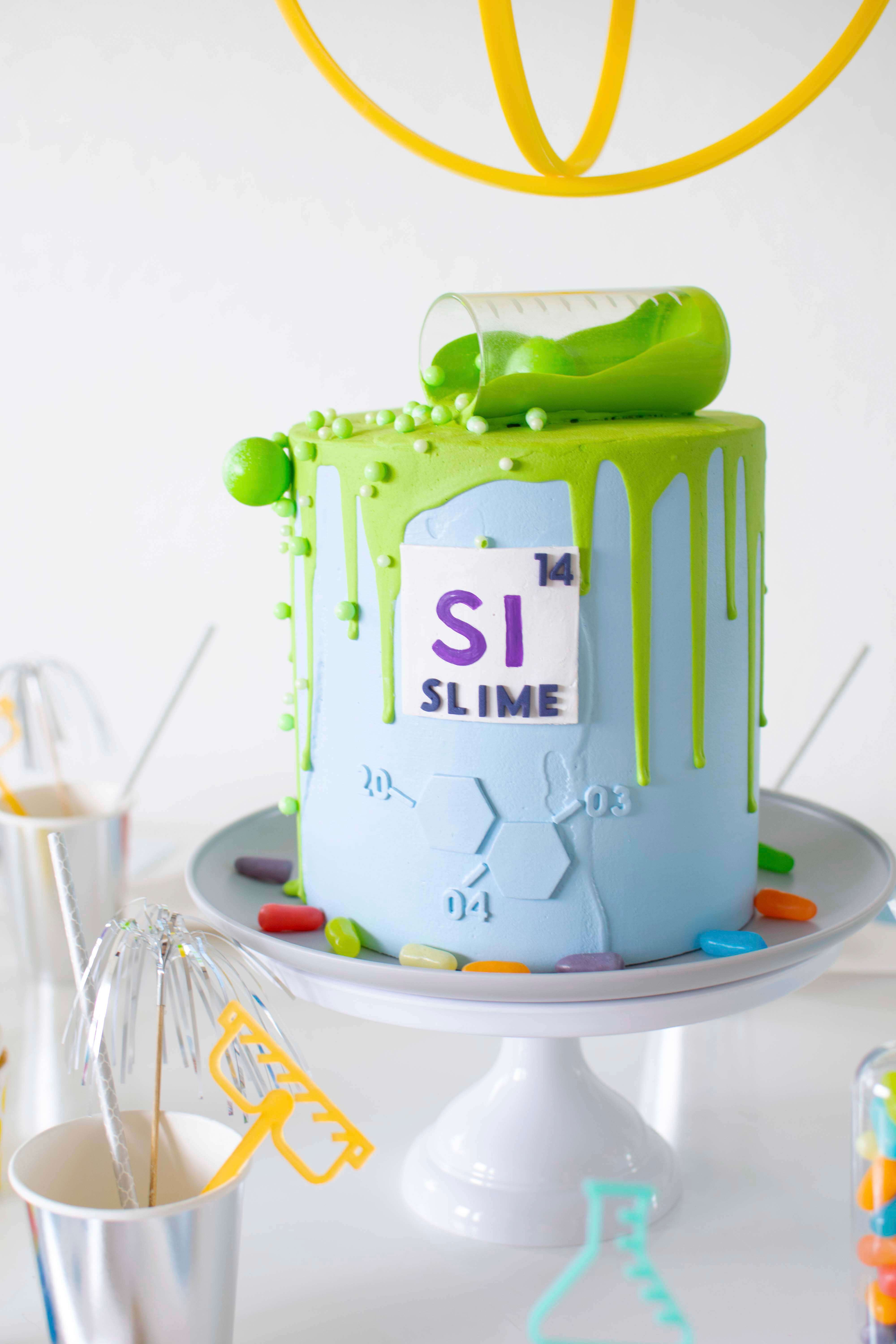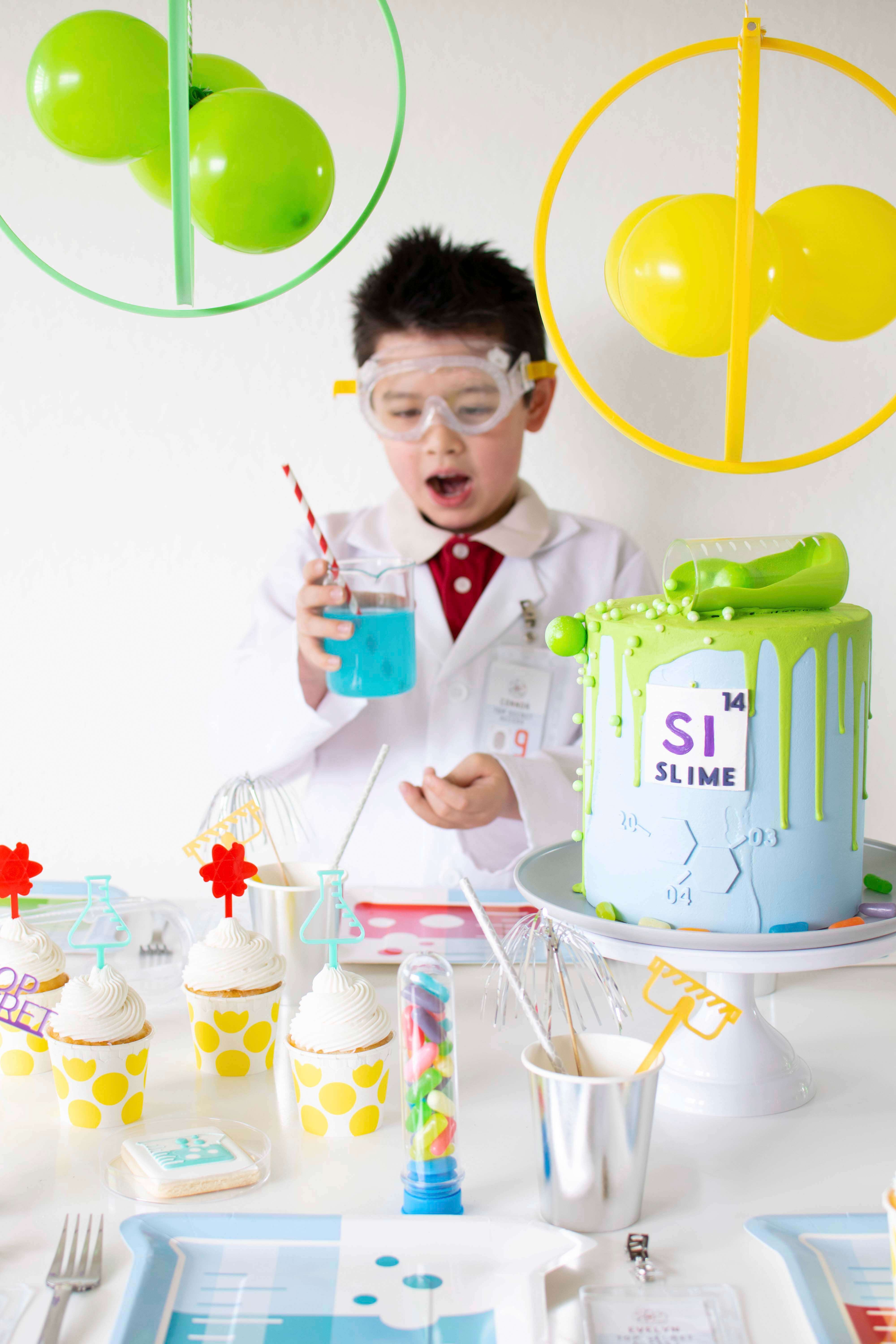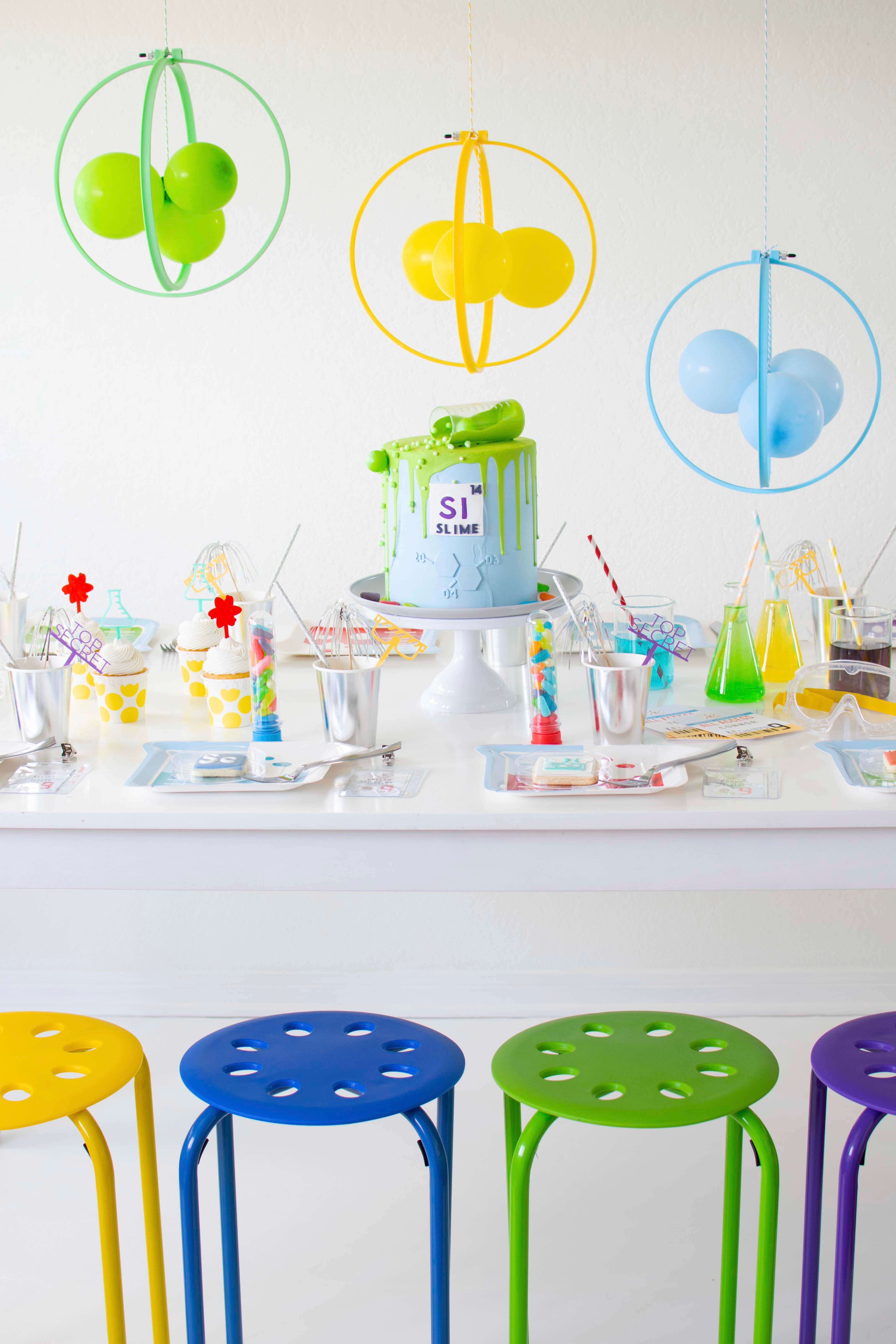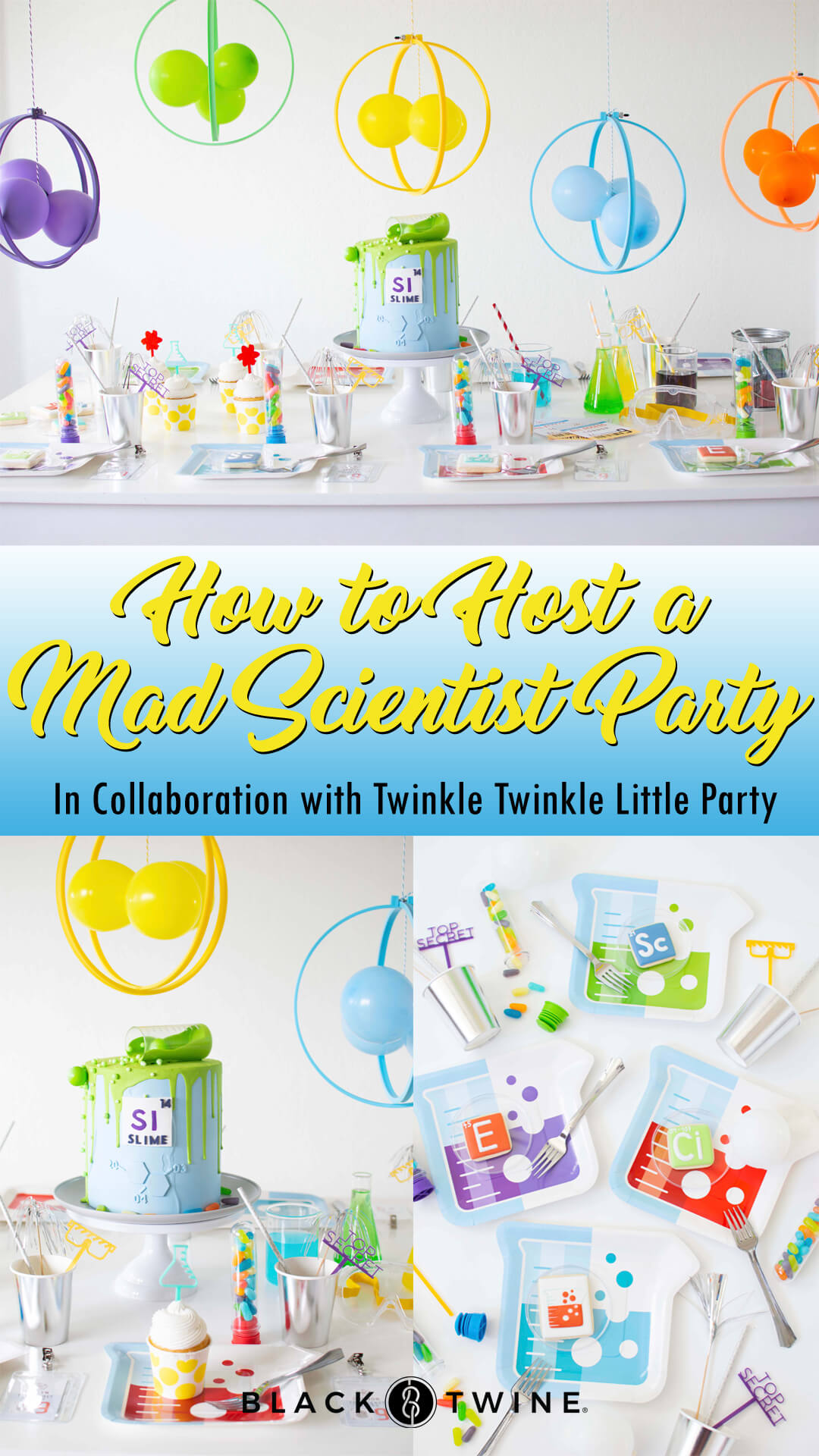 You're only 3 steps away from the perfect party.
Purchase
Review the blueprint and purchase the party items in a few easy steps.
Prep
Follow our easy ideas to wow your guests.
Assemble
Follow our timeline and party tips for seamless execution.
Buy your party items with a few simple clicks.
(prices and availability subject to change)
Prepare perfect party decor + party food.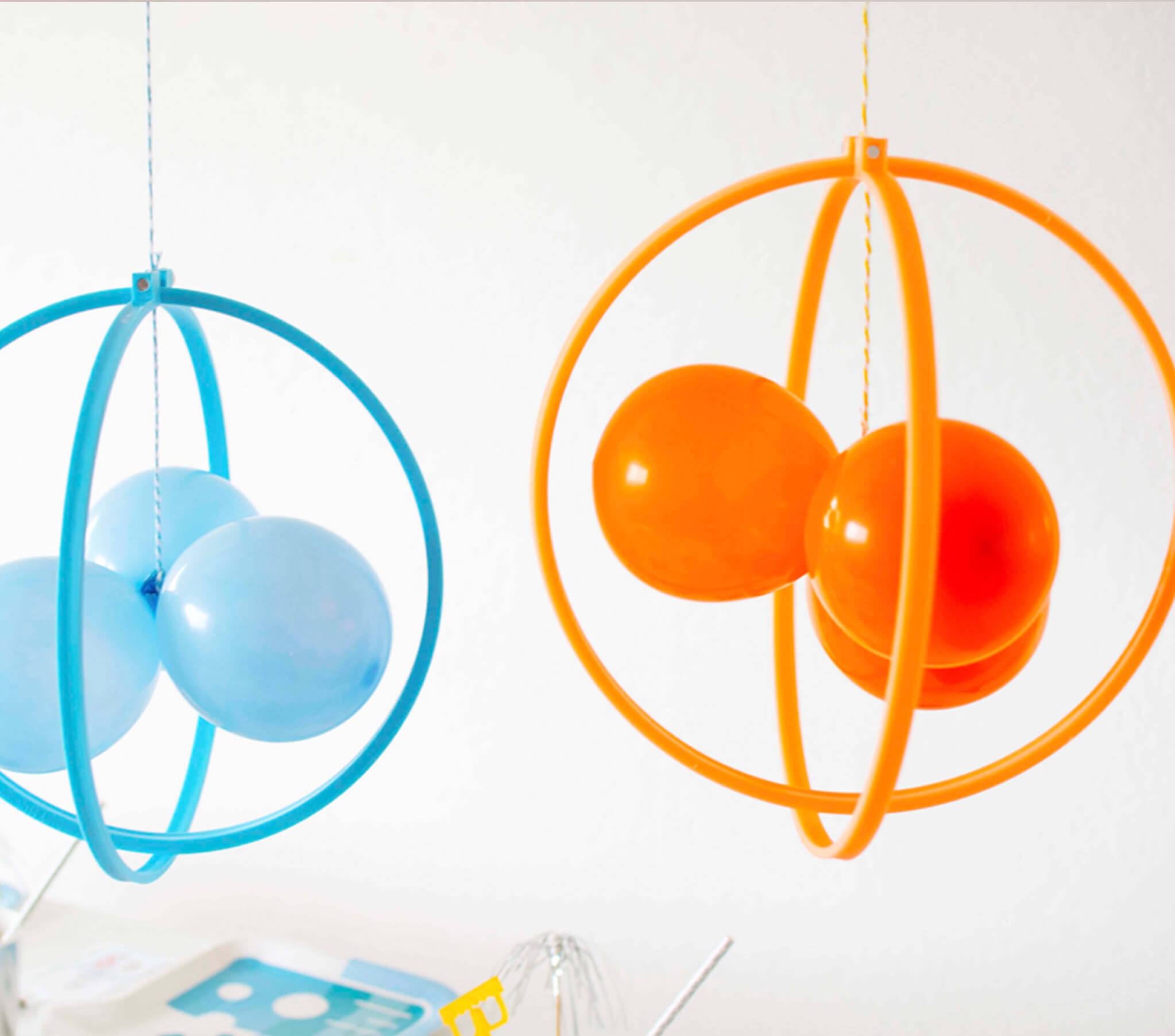 What you will need:
5" BALLOONS
Embroidery hoops
Thread
Balloon Pump
Directions
Use 2 embroidery hoops same size.
Inflate three 5" balloons same color and create a cluster. Using thread, hang the cluster in the center of the two hoops. Hang them from the ceiling.
Pull it all together in just a few easy steps.
Timeline
4 Weeks Prior:
Order birthday cake and decorated cookies.
Purchase party supplies and décor.
2 Days Prior:
Order cupcakes.
1 Day Prior:
Create your molecule balloons.
Day Of:
Set up tablescape at least 3 hours before the party.
Keep desserts refrigerated at least 45 min before the guests arrive.
Estimated Budget
8 – 10  Guests

Decor: $500 – $600

Food & Beverage: $300 – $500

Total: $800 – $1,100
Twinkle Twinkle Little Party its shares top tips for pulling off this event.
Tip 1
To bring the Mad Science theme to life, create molecule balloons and hang them over your tablescape.

Tip 2
Set up an activity station in which the kids can create their own molecule using gumdrops and toothpicks. See printable activity cards.

Tip 3
To create a fun hands-on atmosphere for the kids, be sure to order white lab coats and goggles for your guests.

Tip 4
Build a Beaker Balloon Mosaic for a fun photo station. The little scientists will love!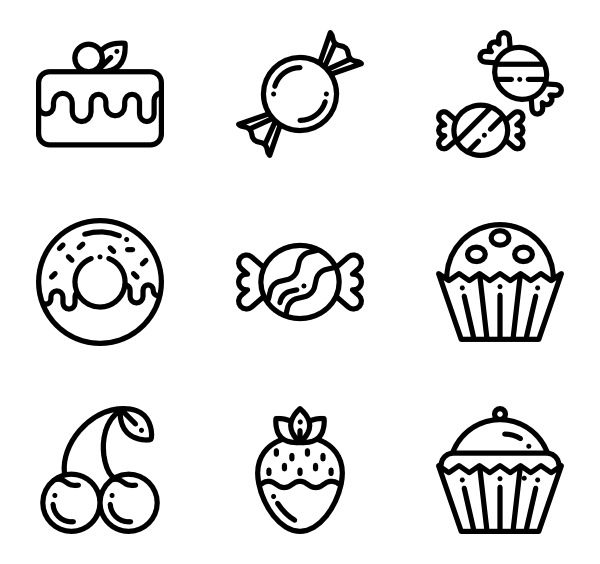 Tip 5
Send the little scientists home with decorated cookies and periodic table elements crayons as party favors.