Peace, Love & Party
In Collaboration with Geese & Ganders
Styled by Deets & Things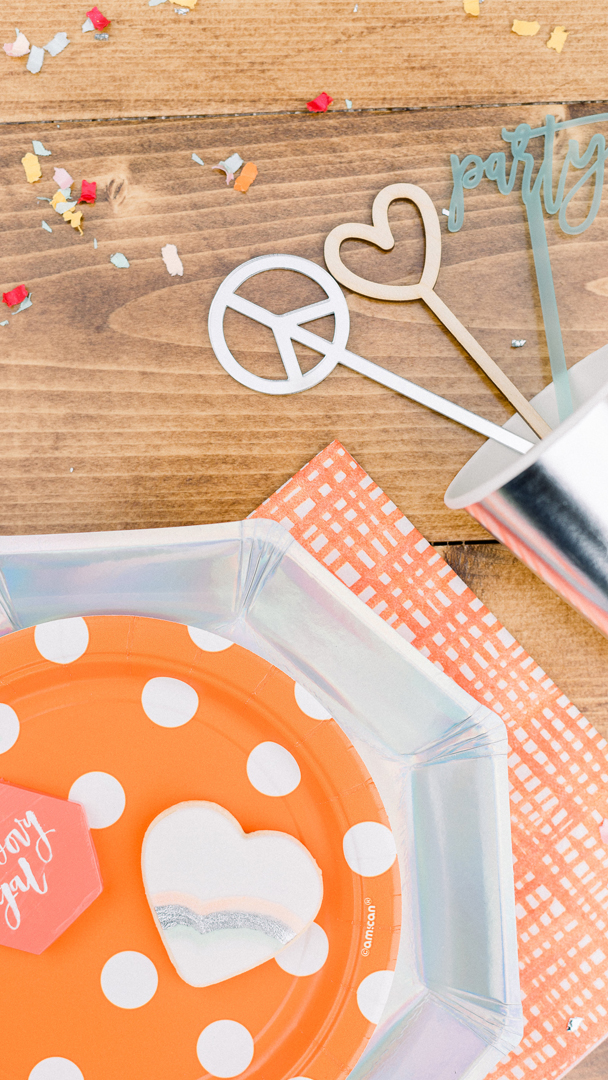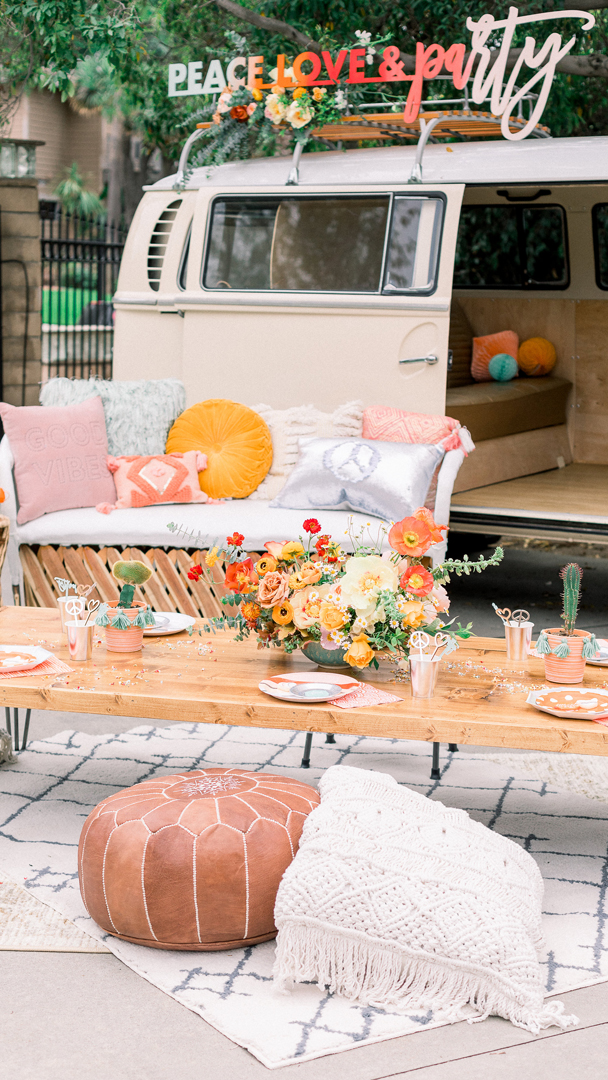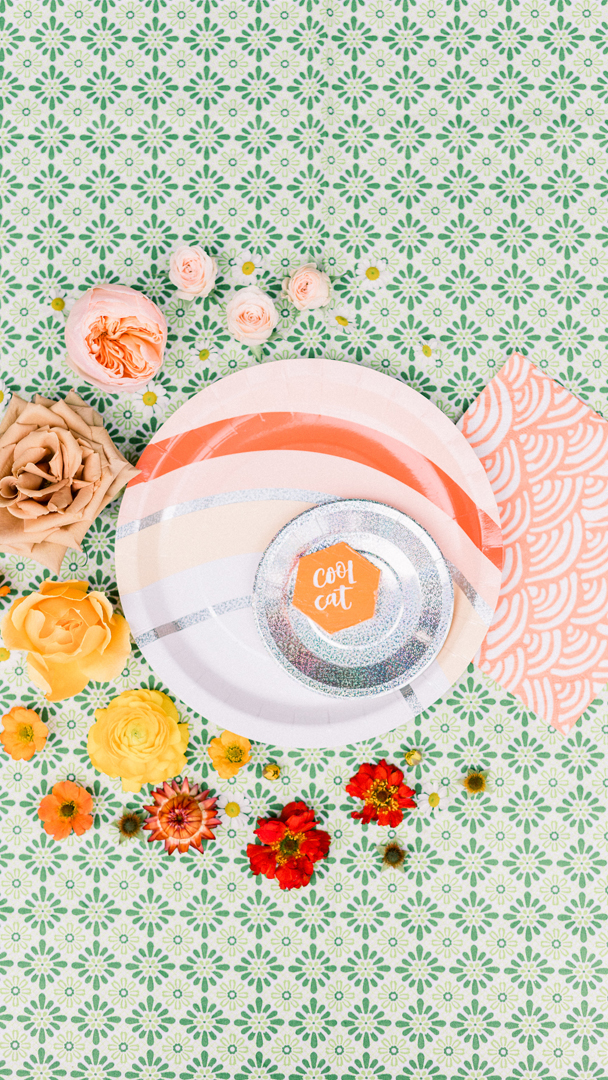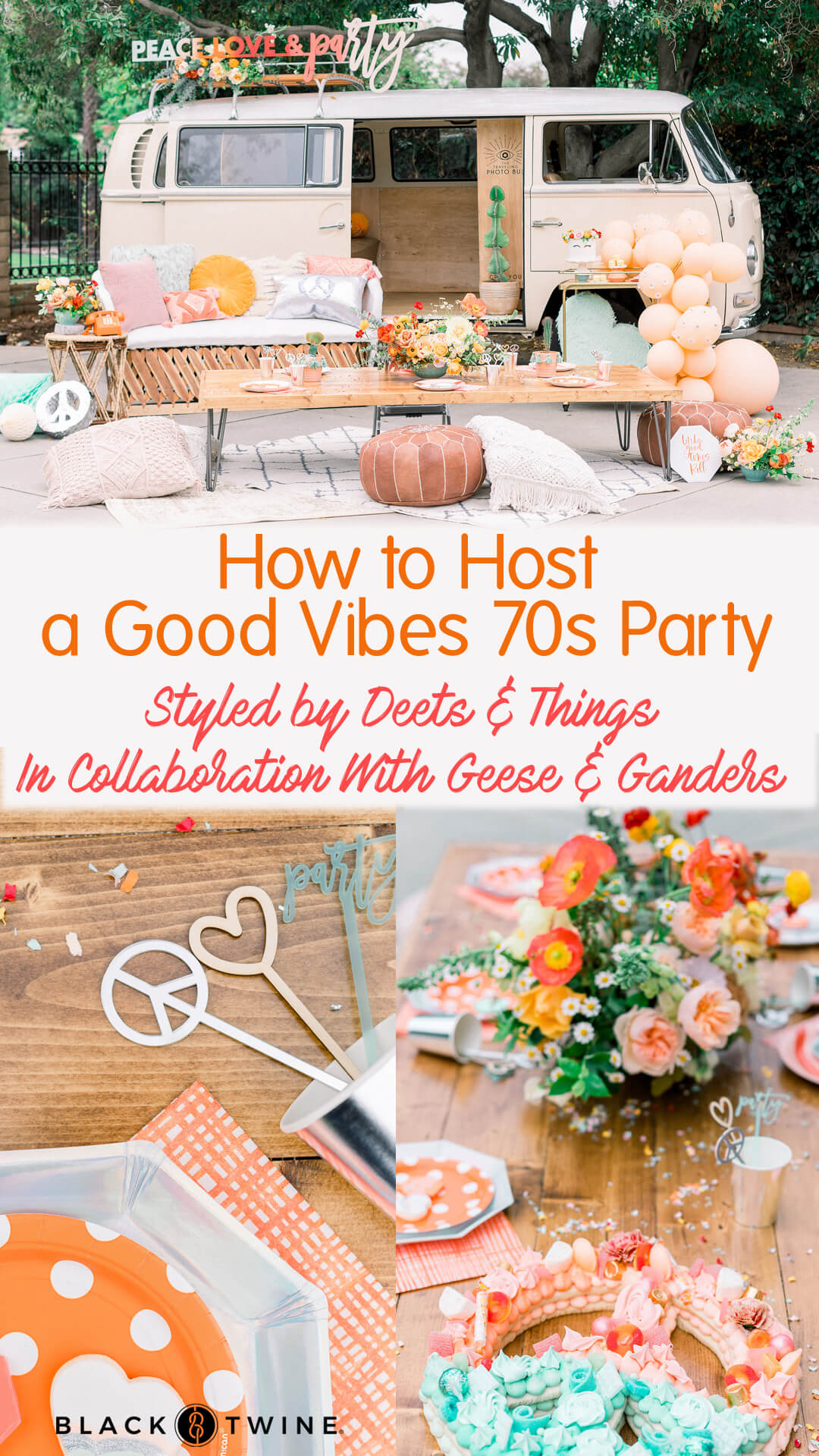 You're only 3 steps away from the perfect party.
Purchase
Review the blueprint and purchase the party items in a few easy steps.
Prep
Follow our easy ideas to wow your guests.
Assemble
Follow our timeline and party tips for seamless execution.
Buy your party items with a few simple clicks.
(prices and availability subject to change)
Prepare perfect party decor.
Materials
Planter
Glue gun
Glue
Yarn (color of your choice)
Sharp Scissors
Cactus (or plant of your choice)
Directions
Cut 14 5-inch pieces of yarn and set aside
Wrap 15 loops of yarn around your hand and use one of the 5 inch strings to tie the bundle together
Using another string, tie around the whole bundle of yarn to create the "head"
Cut the loop to create the tassel
Trim the ends so that they are all even
Repeat steps 1 through 5 to create six more tassels
Place glue each around the top of the planter
Place a cactus in the planter and enjoy!
Pull it all together in just a few easy steps.
Timeline
6-8 Weeks Prior
Order invitations
4 Weeks Prior
Order all party supplies
3 Weeks Prior
Place order with florist (optional)
Order cake and other desserts
Order food
1 Week Prior
Make tassel planters and buy cacti
2 Days Before
Purchase any necessary groceries (food & beverage)
Day Of
Set everything up the day of (or prior if you can)
Set the cake out 15 minutes before the start of the party
Estimated Budget
10 People

Decor: $700 – $800

Food & Beverage: $300 – $400

TOTAL: $1,000 – $1,200
Deets & Things shares top tips for pulling off your event.

Tip 1
If you add a balloon component, do it the day before and use a low temp glue gun to add artificial daisies to balloons to give the look a hippie vibe.
Tip 2
Get in the spirit and request that your guests dress in the 70's theme. Harlow Jade has fun pieces you and your kids are bound to love and wear again.
Tip 3
Pick fun 70s lingo for the guest place cards (for example: cool cat, disco queen, sweet dudette, funkadelic lil babe, groovy gal, & rad gal)
Tip 4
Find vintage items on Etsy or eBay to complete your look (the kids loved the old school telephone!).
Tip 5
Can't find things to match your color scheme?  Spray paint it! We painted our phone orange to make it pop and painted the Peace Love & Party sign to give it an ombre look.