Safari Baby Shower
In Collaboration with Bundle Organics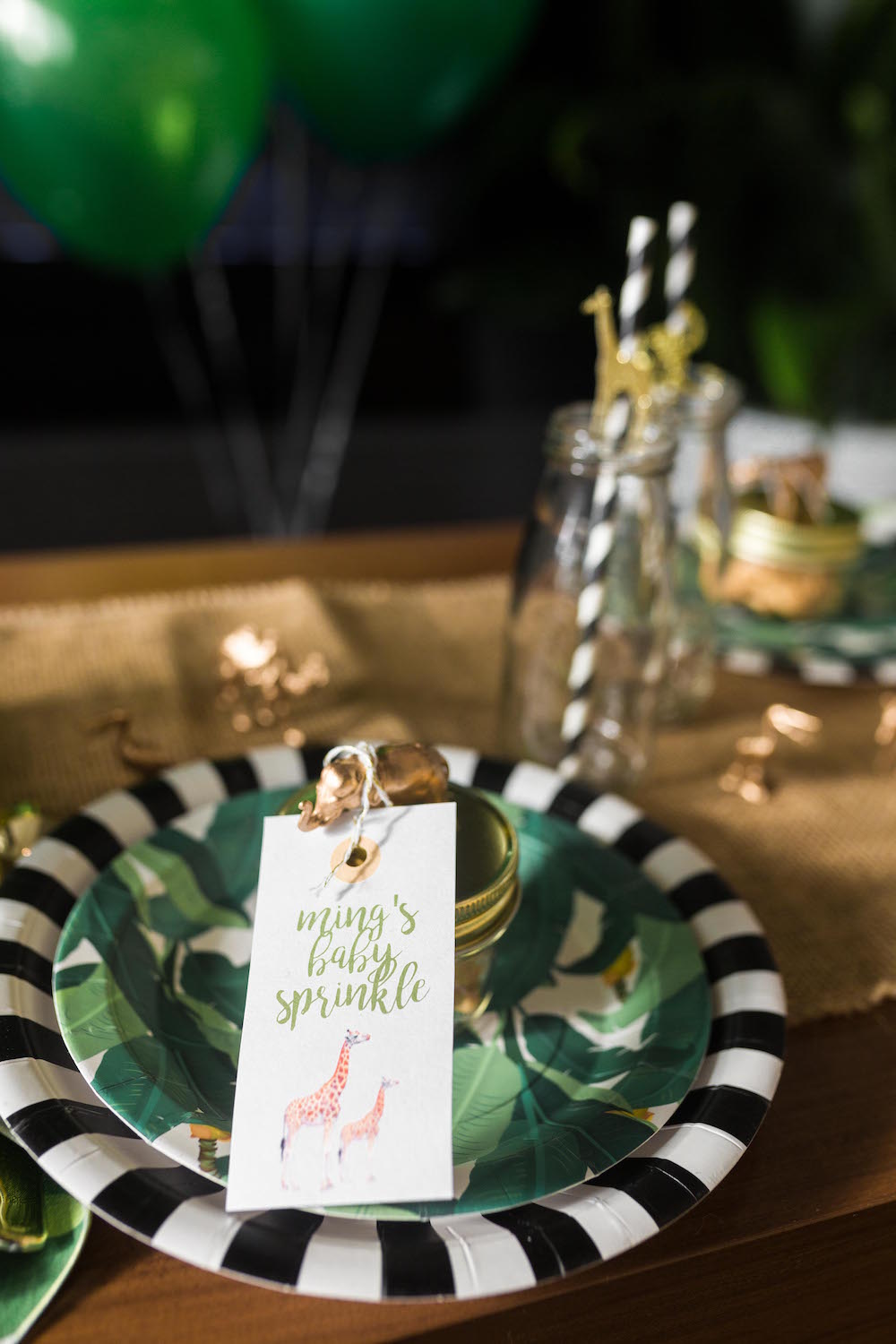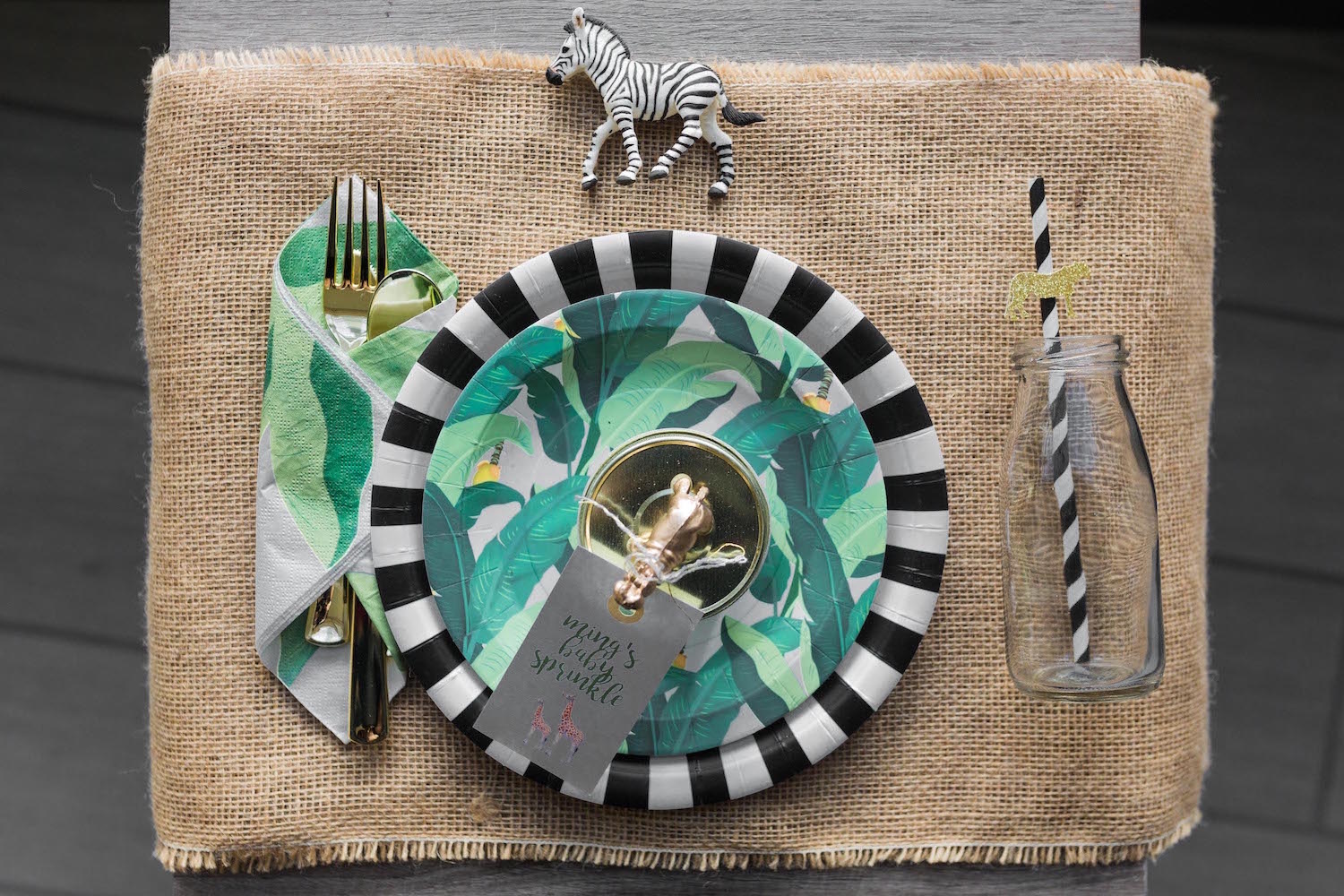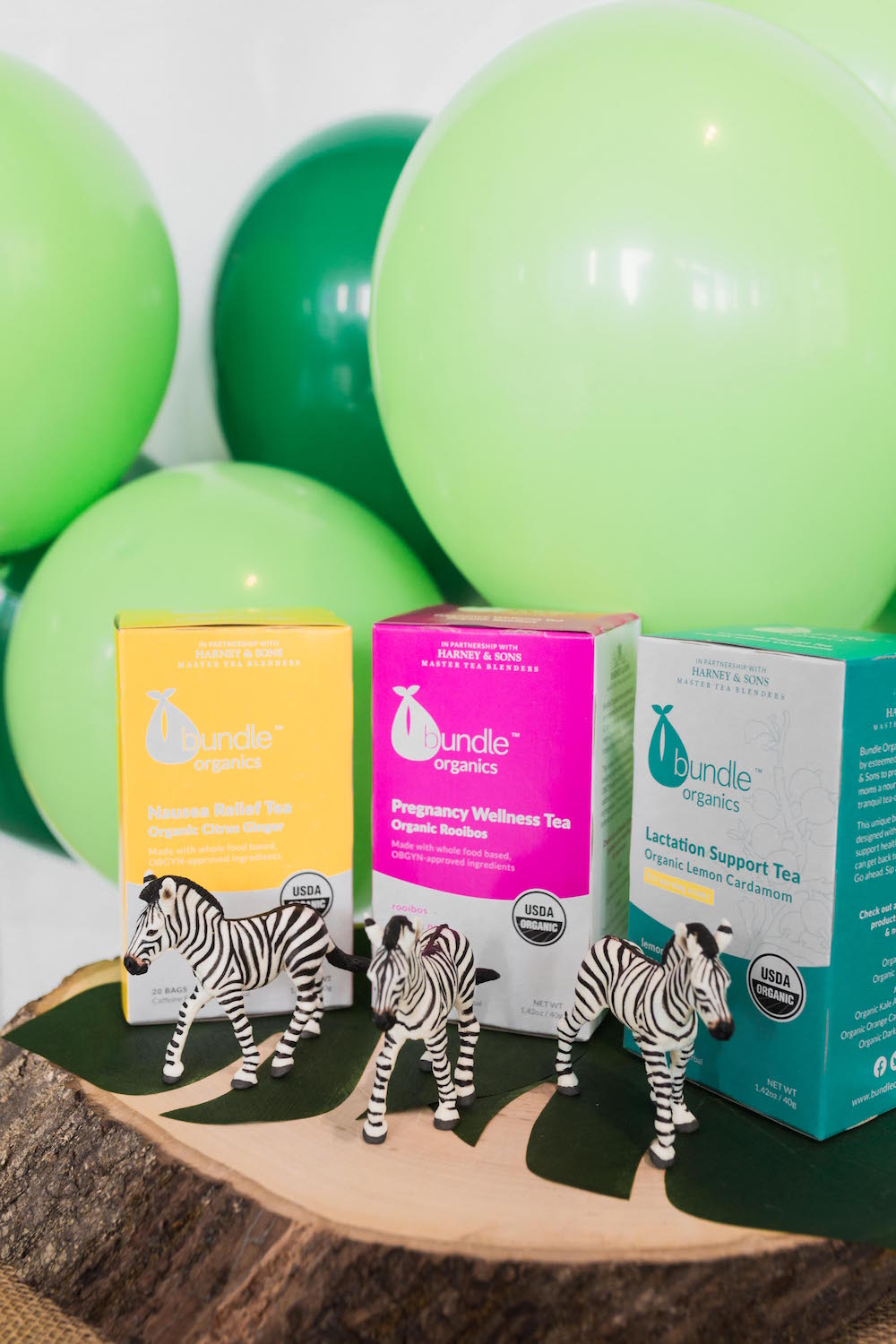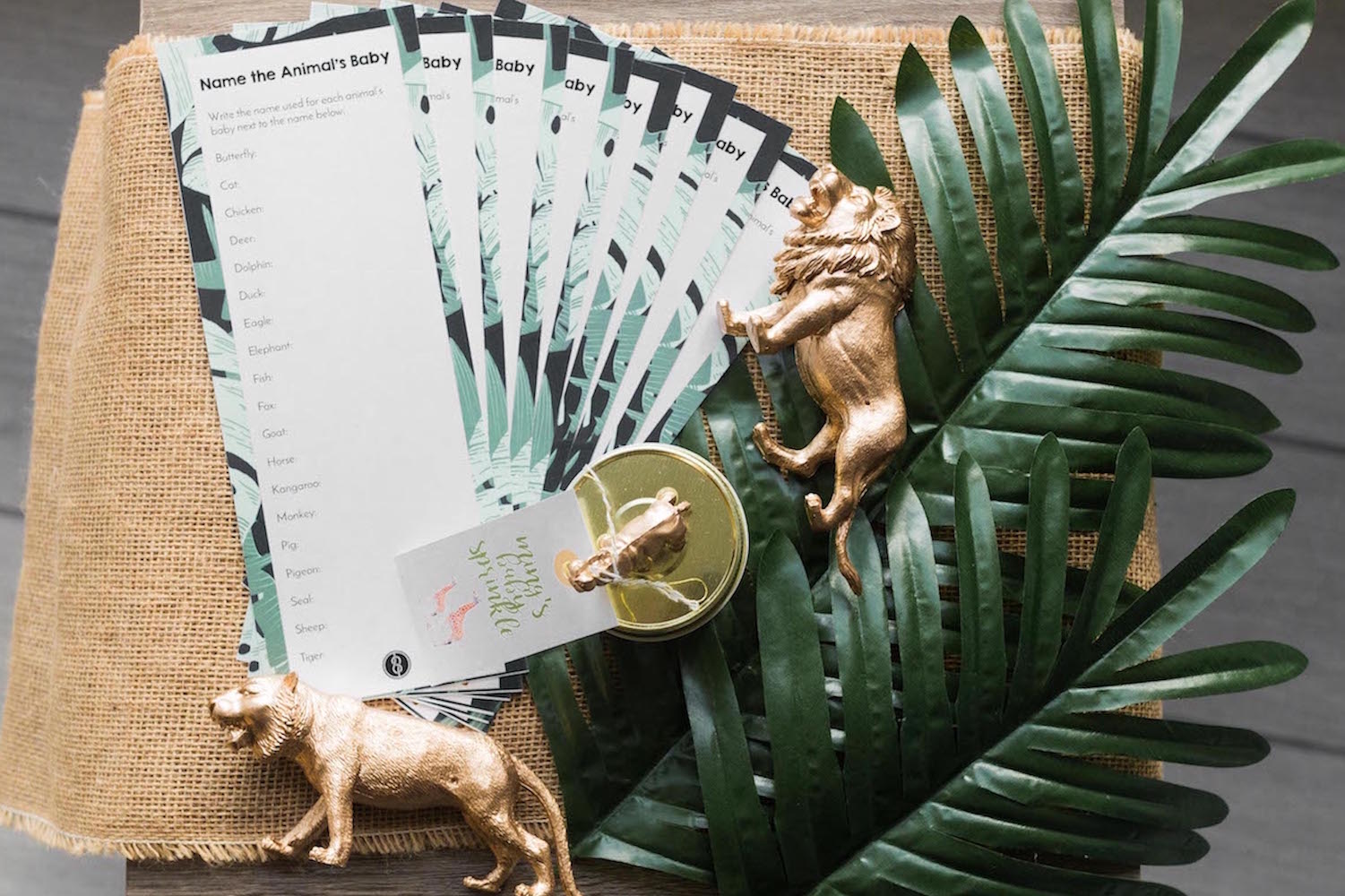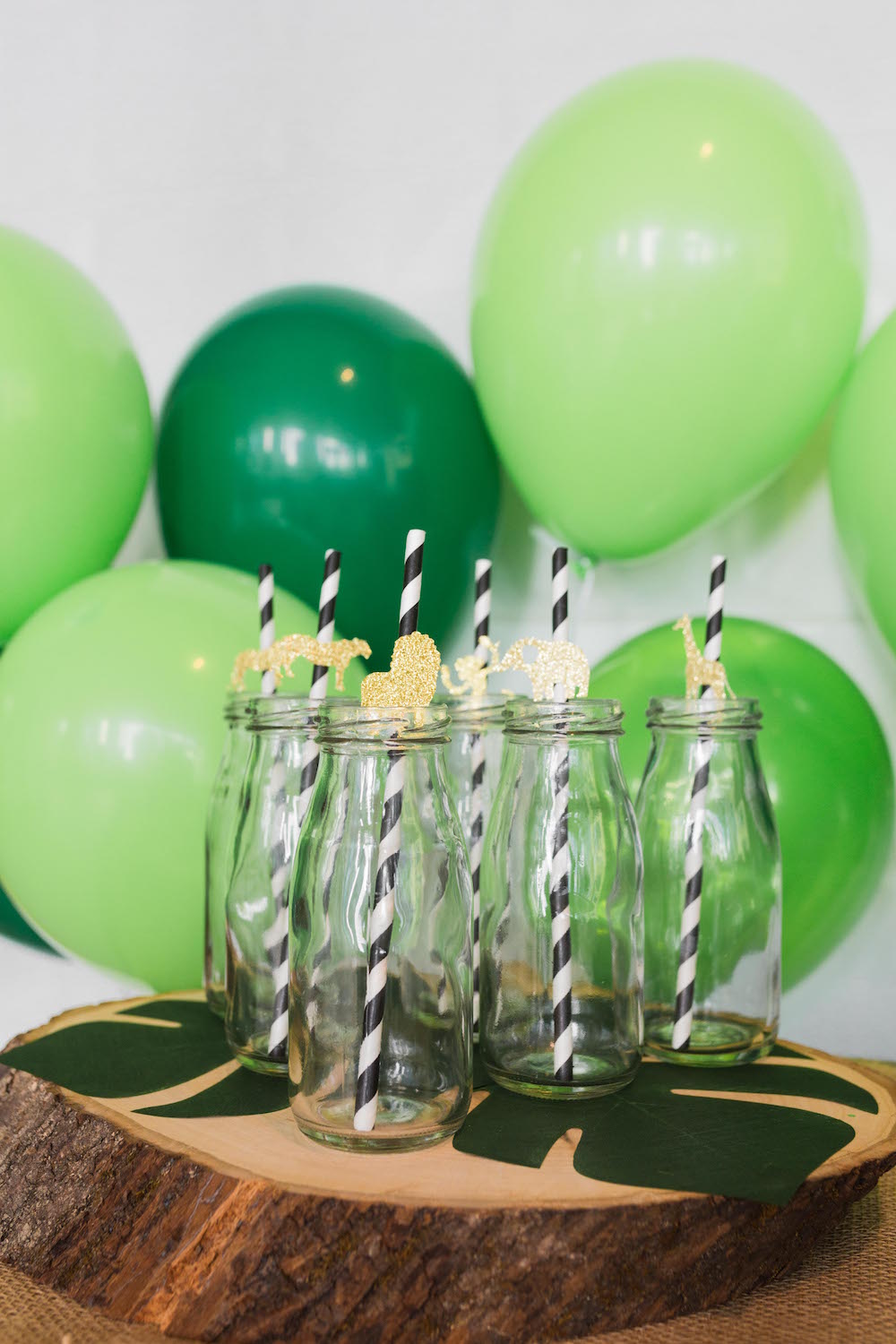 You're only 3 steps away from the perfect party.
Purchase
Review the blueprint and purchase the party items in a few easy steps.
Prep
Follow our easy ideas to wow your guests.
Assemble
Follow our timeline and party tips for seamless execution.
Buy your party items with a few simple clicks.
(prices and availability subject to change)
Prepare perfect party food + DIY party favors.
STEP 1
Spread the burlap runner. Place gold safari animals across table and place wood disk with 2-3 flat palm leaves in the center.
STEP 2
Place 4 glass cylinders across the burlap runner, fill cylinders with some coffee grinds and some animals, and place large leaf stems inside.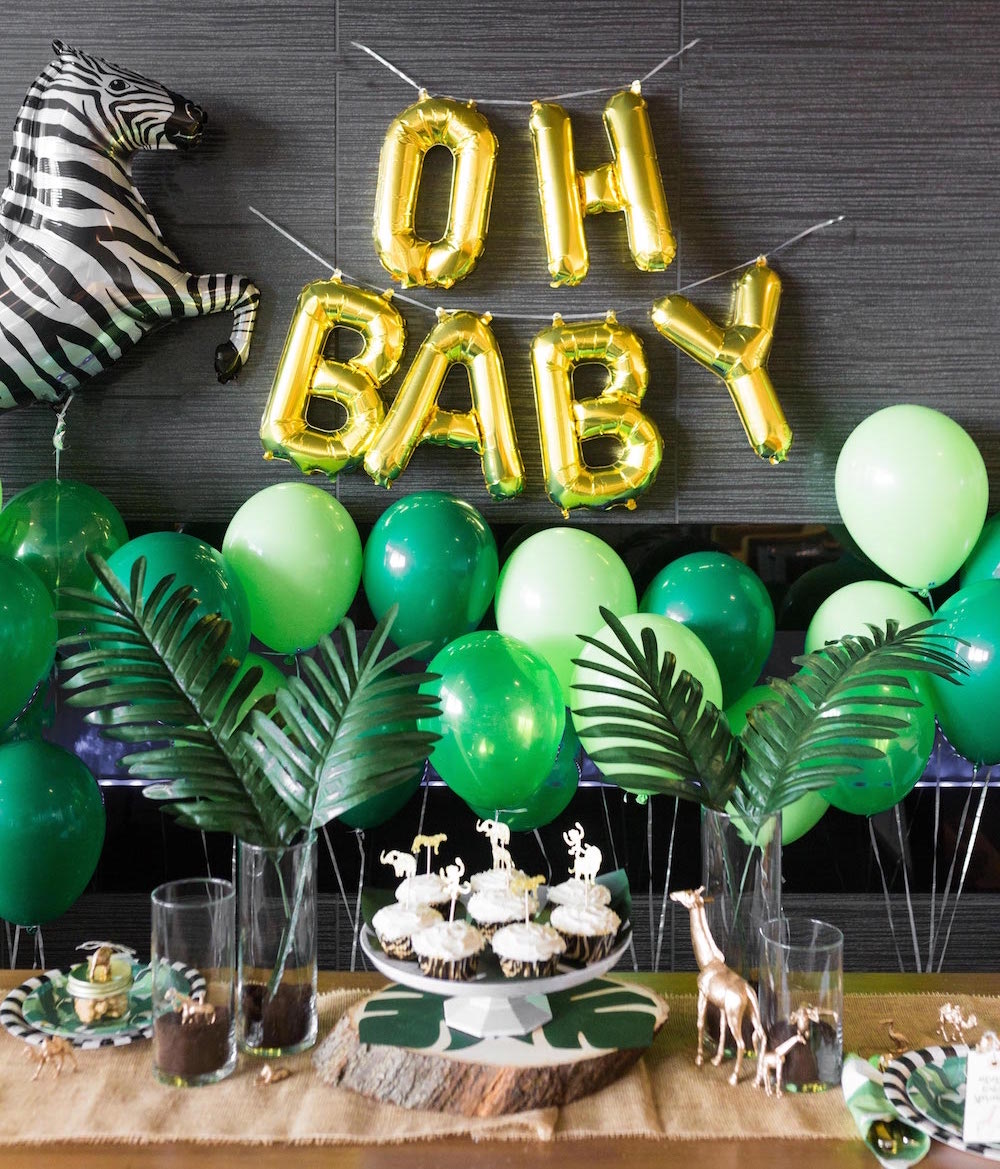 STEP 3
Assemble place settings with the dessert plate on top of dinner place. Wrap gold cutlery with napkins and place them to the left of each place setting. Place the milk bottles & straws to the right side of each place setting. Favors can go on top of each place setting or be arranged together on a side table.
STEP 4
Blow up balloons to create "Oh Baby" balloon wall.
Pull it all together in just a few easy steps.
Timeline
4 Weeks Prior
Purchase party items online accounting for delivery time
1 Week Prior
Spray paint the plastic animals with gold spray paint
Assemble favors: super glue small gold safari animals to mason jar lids and add on favor tags
2 Days Prior
Purchase any groceries (food & beverage)
1 Day Prior
Pre set-up any party decor
Bake cupcakes and prepare any other food & beverage
Day Of
Finish decor set-up
Set out food about 30 minutes before guests arrive
Celebrate!
Estimated Budget
10 People

Decor $250 – $300

Food & Beverage: $200 – $300

Total: $450 – $600