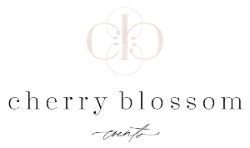 Be A Unicorn Birthday Party
Styled by Cherry Blossom Events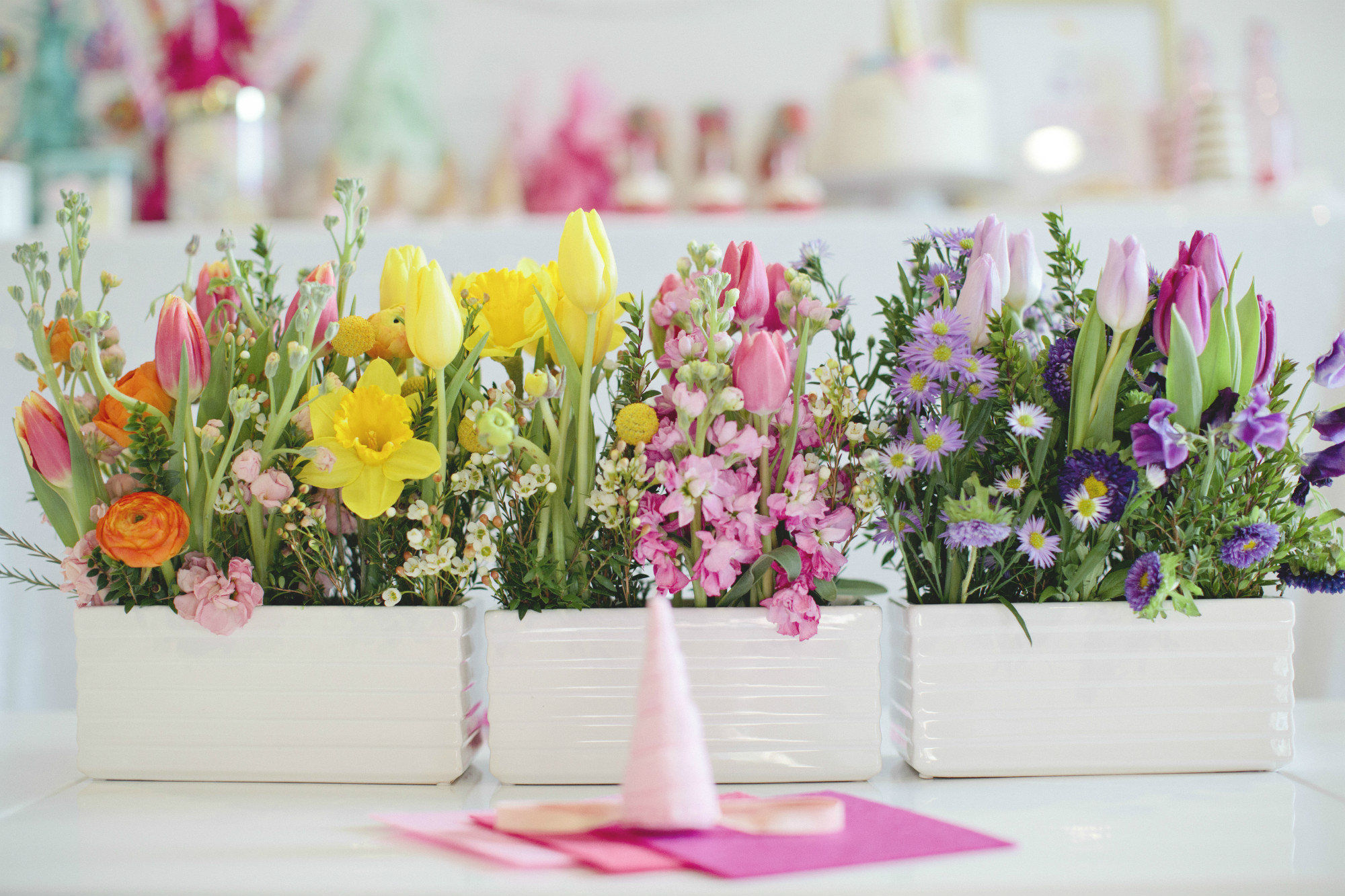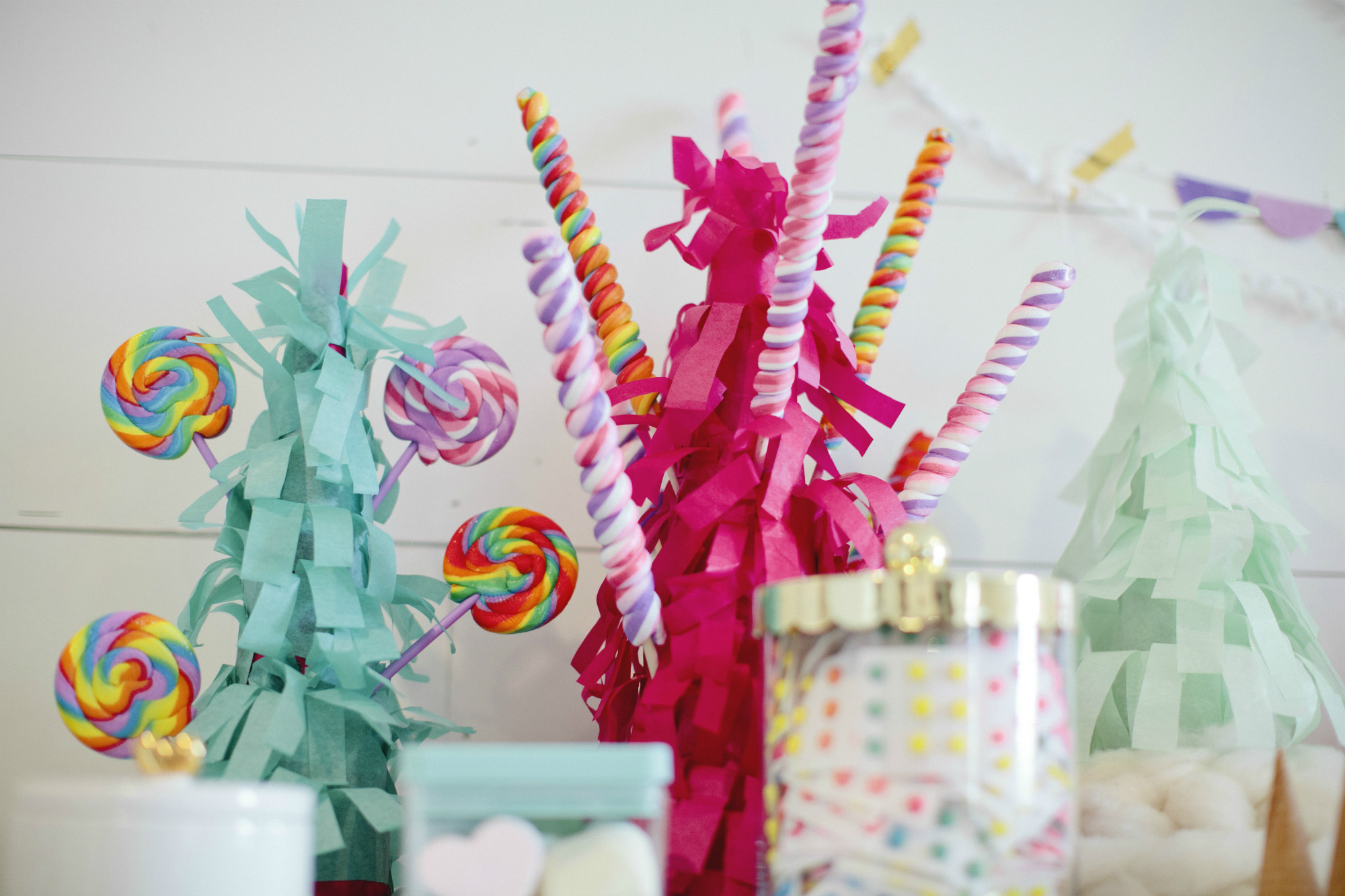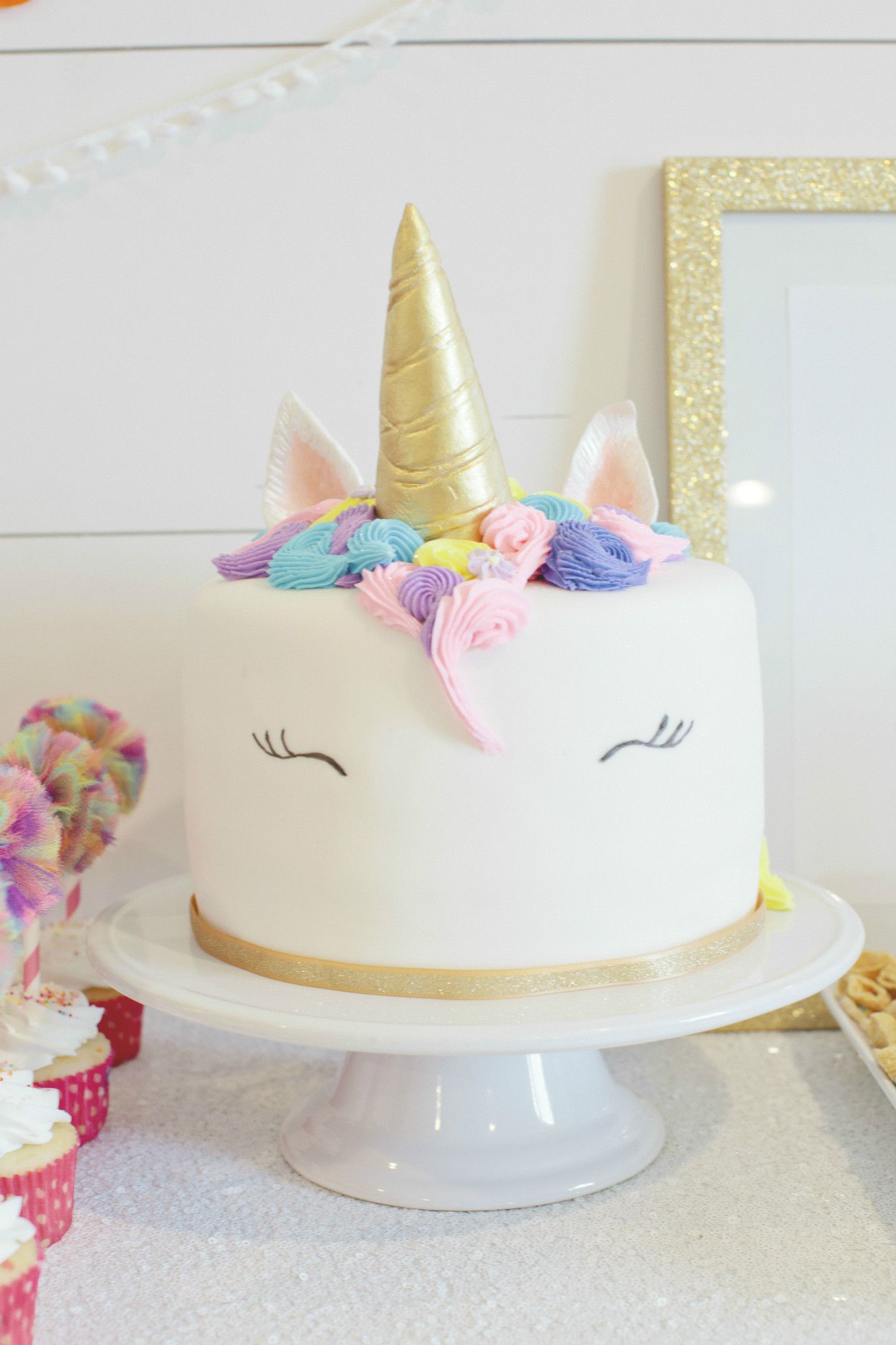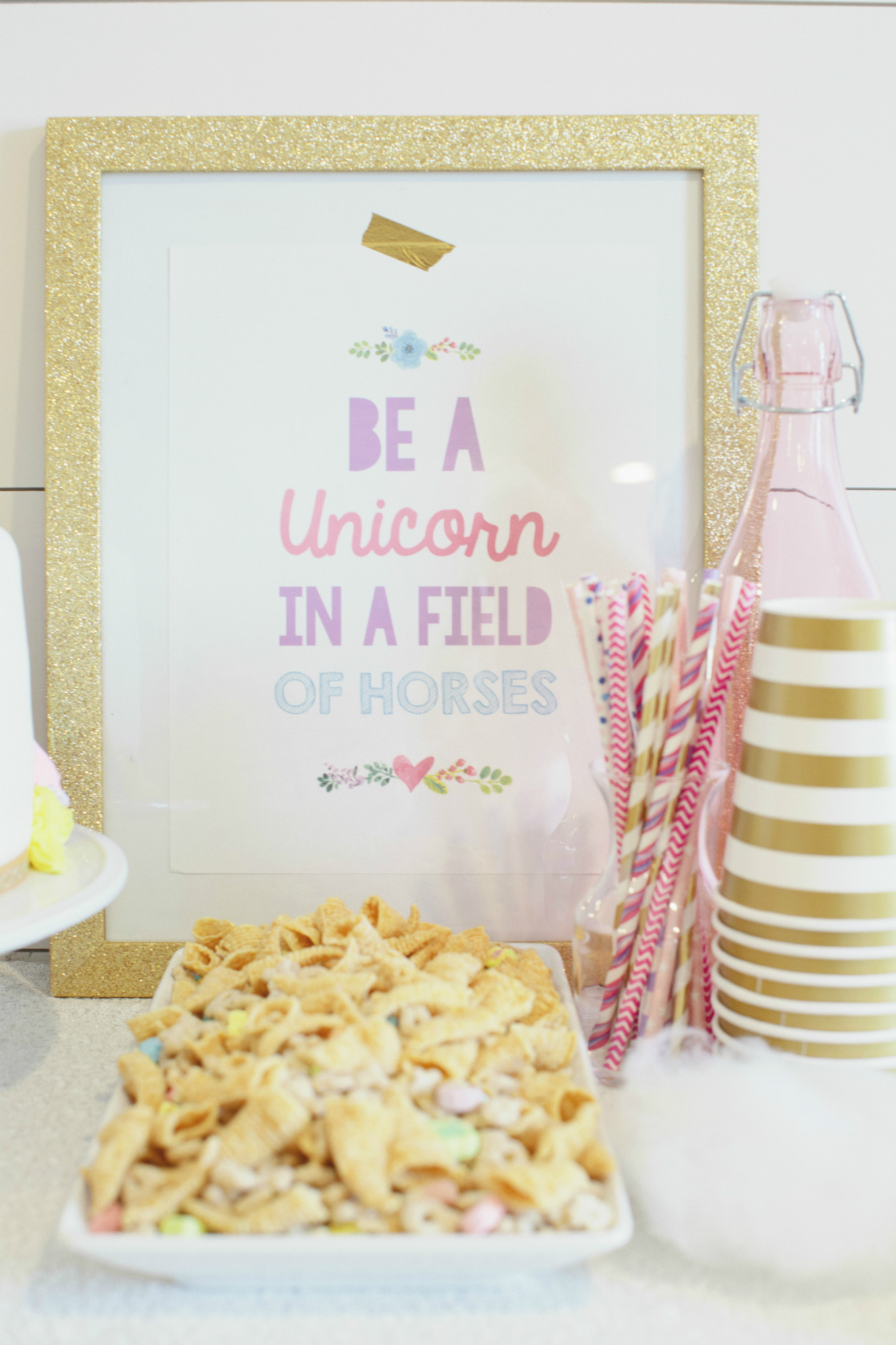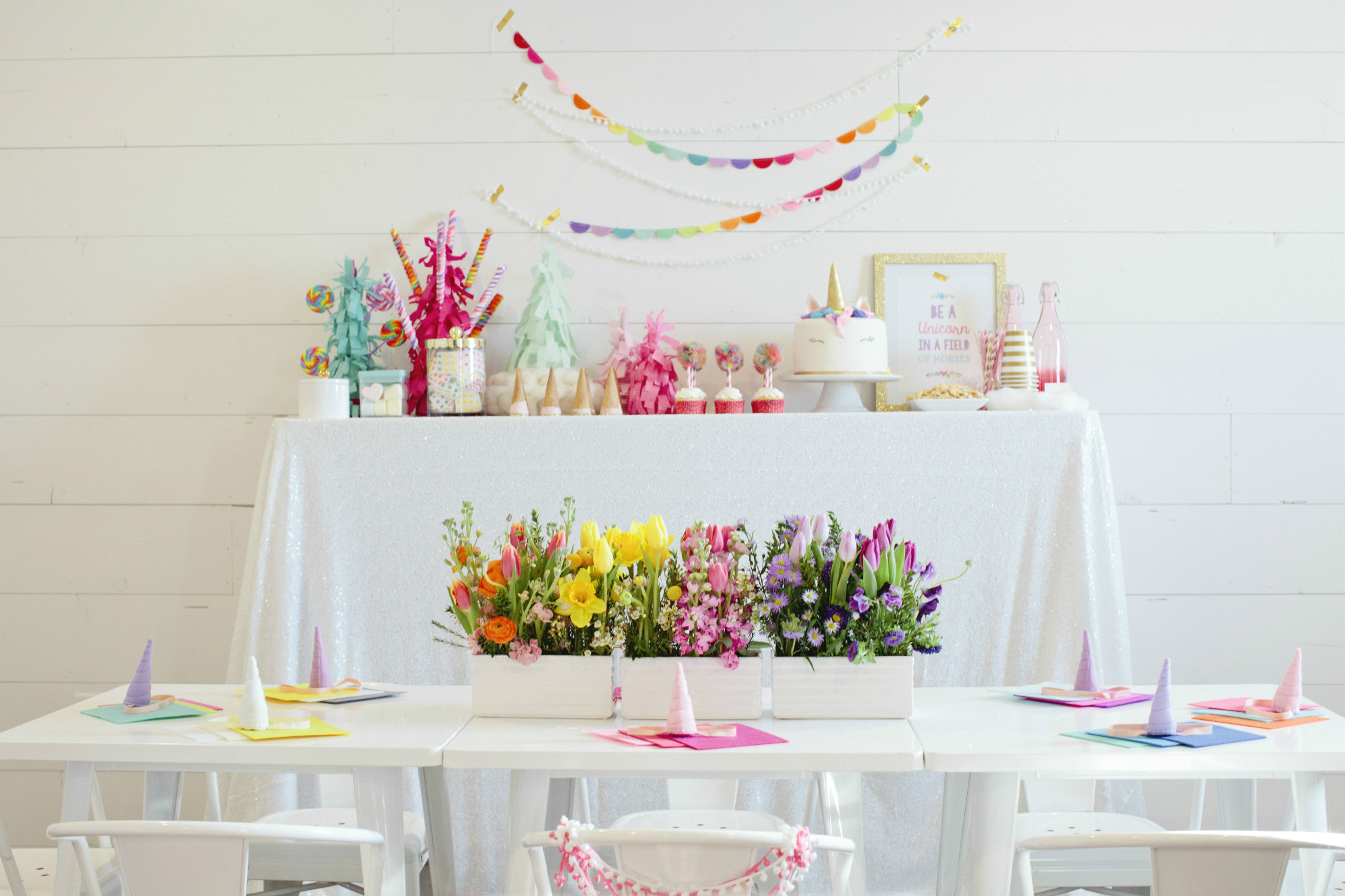 You're only 3 steps away from the perfect party.
Purchase
Review the blueprint and purchase the party items in a few easy steps.
Prep
Follow our easy ideas to wow your guests.
Assemble
Follow our timeline and party tips for seamless execution.
Buy your party items with a few simple clicks.
(prices and availability subject to change)
Additional Tip
If you have time for in-store shopping, we recommend going to stores such as Target, HomeGoods, Pier 1 Imports, and World Market for good deals on cake stands and serving trays.
Additional Tip
Use the felt squares to add rainbow colors to the tablescape. We put the recommend Unicorn Horn favors on top of the felt squares at each place setting.
Additional Tip
We recommend ordering your party invitations 6 weeks prior to the party so that you can mail them out about 1 month before the event.
Prepare perfect party decor + party food.
Tissue Paper Cones (Lollipop Holders)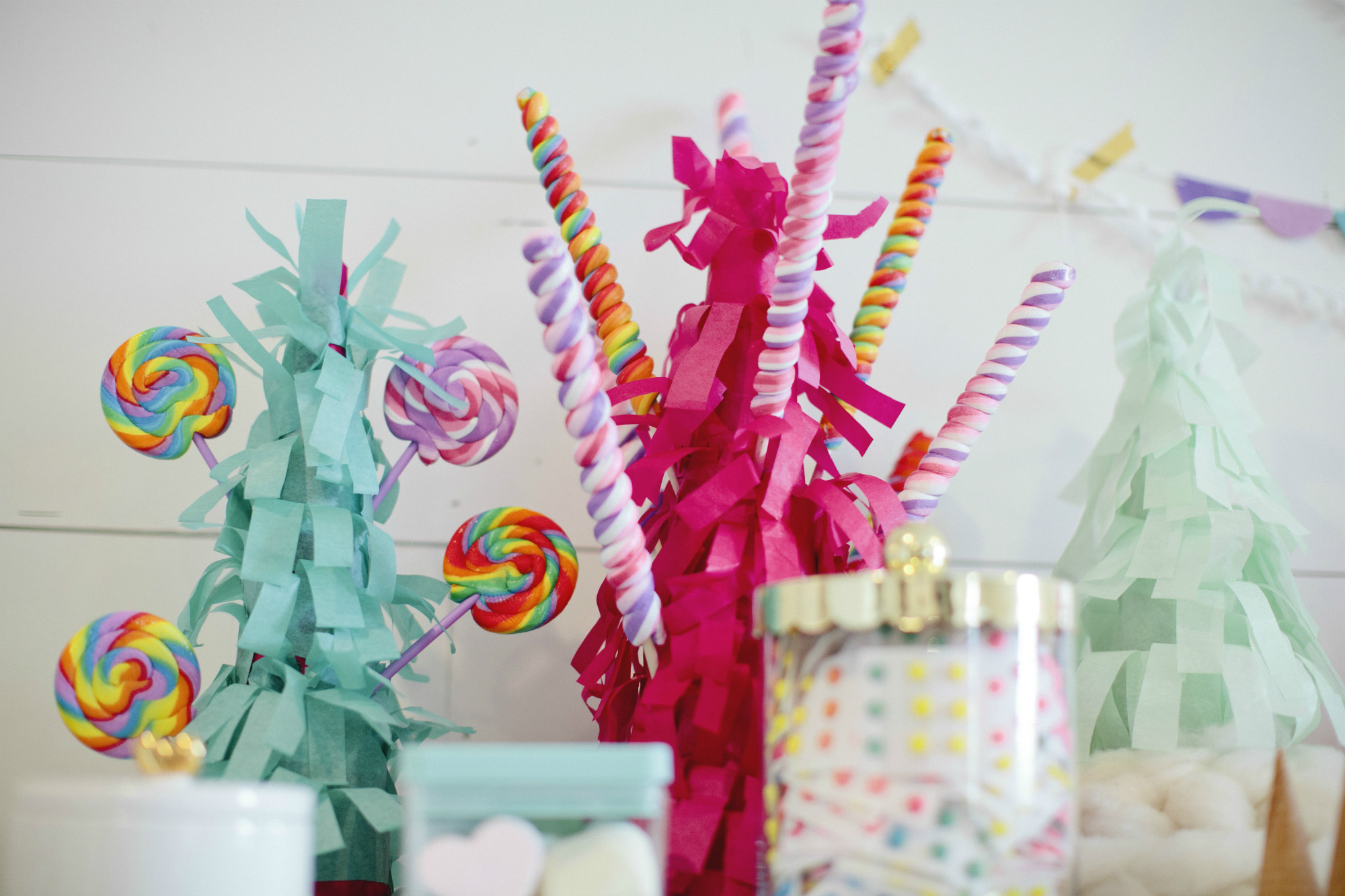 Ingredients
Styrofoam cones
Colored tissue paper
Hot glue gun
Directions
For each color of tissue paper, cut enough strips (which will create the fringe) to cover the entire styrofoam cone.
On each styrofoam cone, use the hot glue gun to create layers of "fringe".  We recommend starting at the bottom (widest part) of the the cone and adding layers as you move up the cone.
Let the glue dry for a few minutes.
Stick 4-6 lollipops into each tissue paper cone, spreading them around evenly on the top section of the cone.
Set out the tissue paper cones on the dessert table for guests to enjoy!
Ingredients
Sugar Cones
Pink frosting
Edible glitter
Directions
Melt the pink frosting in a bowl.
Dip the open end of the ice cream cone into the melted pink frosting (about 1-2 inches).
While the pink frosting is still wet, dip the edge of the cone into the edible glitter.
Let the frosting and glitter dry on the cones for a couple of hours.
Set out the magical ice cream cones on the dessert table to be used with ice cream as a sweet treat!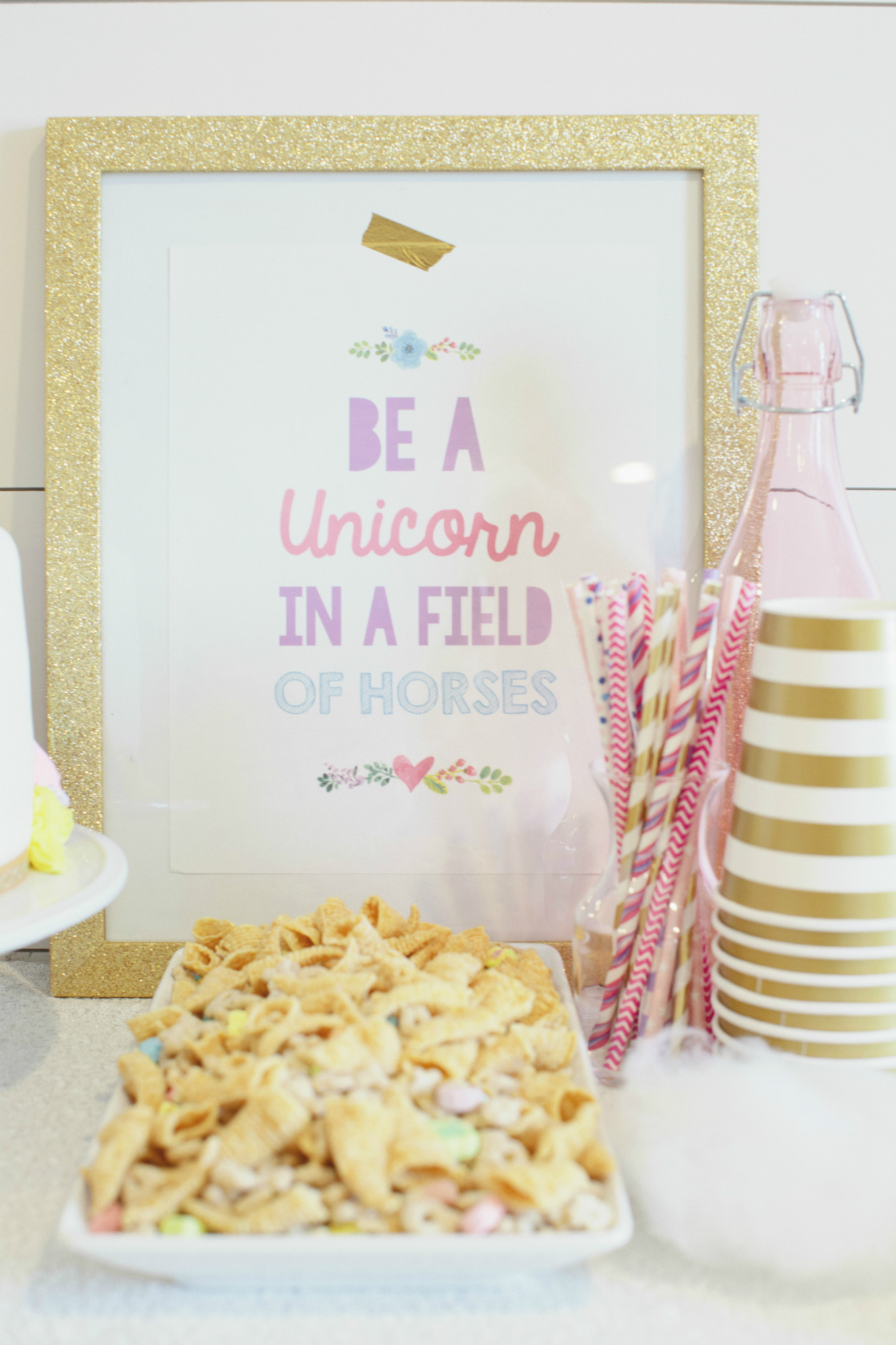 Ingredients
Bugle Horn Chips

Lucky Charms
Directions
Toss ingredients together in a serving plate or bowl.
Enjoy!
Additional Tip
For the food & beverage offering, we recommend the Unicorn Cake and cupcakes (from your local bakery), Magical Unicorn Food (see recipe above), Magical Ice Cream Cones (see DIY instructions above) paired with 2-3 of your favorite ice cream flavors, and bottled pink lemonade such as Fentiman's Rose Lemonade.
Pull it all together in just a few easy steps.
Timeline
6 weeks prior
Order party invitations
4 weeks prior
Mail out party invitations
Order desserts from your local bakery
3 weeks prior
Order party decor items (most will take 2 weeks to ship) and any rental pieces needed
2 weeks prior
Create all DIY projects such as kids' party activities
Assemble party favors and personalize with guest names
1 week prior
Assemble all decor elements and grocery shop.  You don't want to be hot glue gunning the night before!
1 day prior
Set up party decor
Prepare the food that you can ahead of time, such as the unicorn party mix and filling candy jars
Day of Event
Set out remaining food (cupcakes with toppers; stick lollipops into tissue paper cones)
Estimated Budget
15 People

Decor: $400 – $500

Food: $100 – $200

Beverage: $25 – $50

TOTAL: $525 – $750
Cherry Blossom Events shares top tips for pulling off your event.

Tip 1
We love the look of layering brightly colored garlands for the dessert table backdrop (use washi tape to adhere to the wall).

Tip 2
We recommend using a textured tablecloth for your dessert table.

Tip 3
If you have the time, we love adding at least DIY element to the party decor, such as the tissue paper cones that held the rainbow lollipops.

Tip 4
Unicorn horns are a must — and the perfect party favor for this rainbow unicorn party!

Tip 5
Use cute cupcake toppers to decorate store-bought cupcakes — keep it simple, you can't make everything!

Tip 6
The rainbow floral arrangements were the star of the kid's table. Show this image to your local florist and request that s/he create an ombre rainbow effect.