Halloween is around the corner, and this week we are spotlighting the very talented sister duo of Happy Wish Company. Alicia and Betsey are behind the design of the sweet and spooky Halloween blueprint, a party that is everything you could wish for in a kids' Halloween party – a little bit spooky, a lot of cuteness, and simple DIY details that make the party special and unique.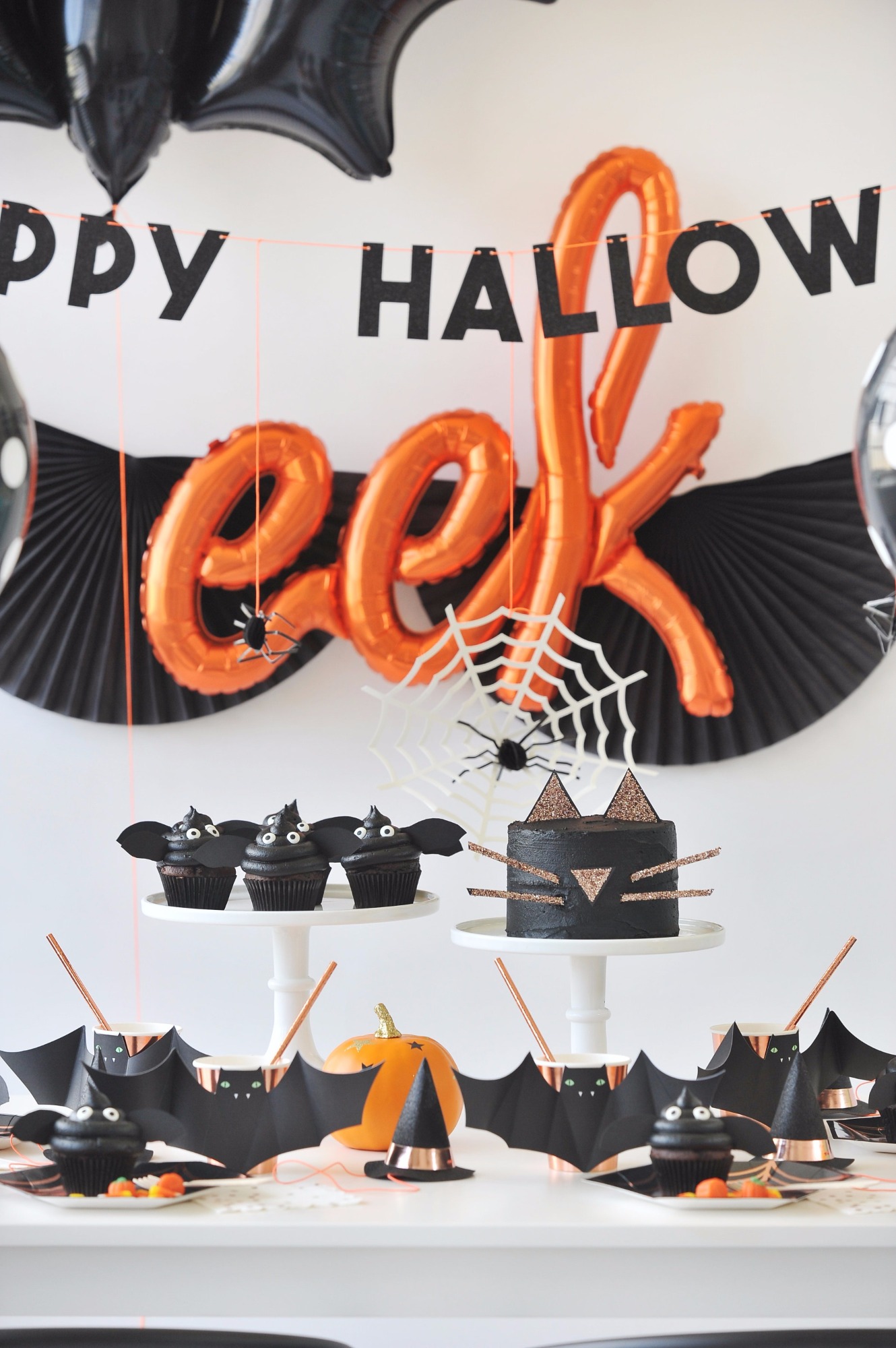 Four years ago, Alicia and Betsey decided to combine their talents, interests and craving for a creative outlet and voilà, Happy Wish Company was born. The sister team specializes in children's parties and have an online party shop filled with goodies.  For people who love to have sweet celebrations with their littles all year long, they also offer a Happy Wish Company subscription.
Happy Wish Company's designs are so positive and fun that we can't help but smile when we look at their designs. We hope they put a smile on your face too!