Earlier this year we had a chance to work with a dream client, YSL Beauté, on an influencer activation luncheon in a private Beverly Hills home.  The modern home with clean lines and amazing views was the perfect backdrop for the day.  
We were thrilled to work on the tablescape with Alexandria Ivanoff, Director of Social Media for YSL Beauté.  Alexandria shares her insights on the connection between branding and experiential events, especially in the age of social media. 
"Shareability is a key component for us when creating events. In 2019, so much of a brand identity is determined by social, which is why we focused on making the most minute features feel edgy and luxurious – that way, each attendee felt our brand ethos down to the very last detail."
We couldn't agree more. Today, we're sharing our top 5 behind the scenes details from this beautiful event with YSL Beauté.
1. Gold and Black Set the Tone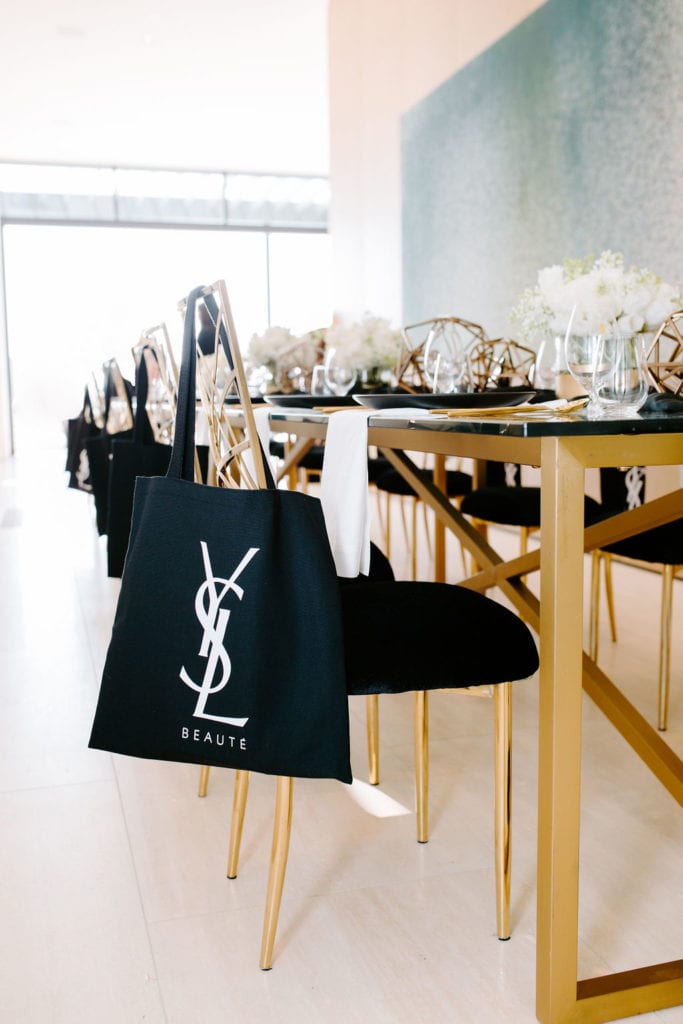 We've all seen the iconic YSL Beauté colors of black and gold in their makeup packaging, logo, and marketing materials.  Gold, black, and white set the tone for a bold, elegant, and luxurious table setting.  
2. A Personalized Place Setting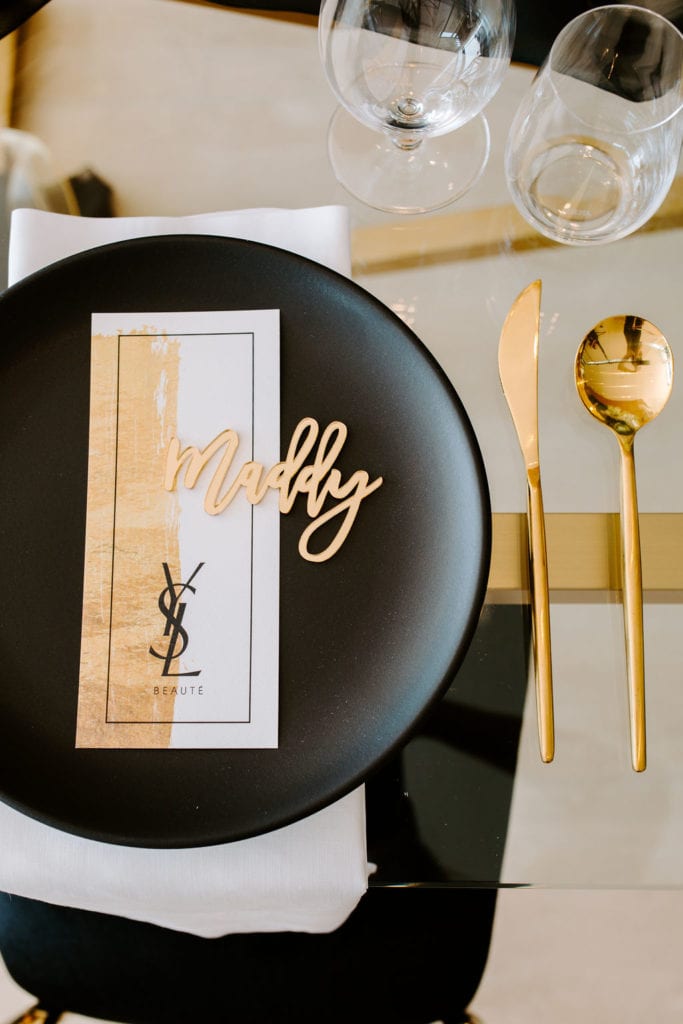 Everyone likes a personal touch at a party.  It makes you feel like an honored guest.  Malisa of Creative Amme created personal name plates in a bold gold for all the guests, and we layered that with the most gorgeous custom menus designed by Jen of Minor Details CLE.  
3. Luxe Textures for Visual Dimension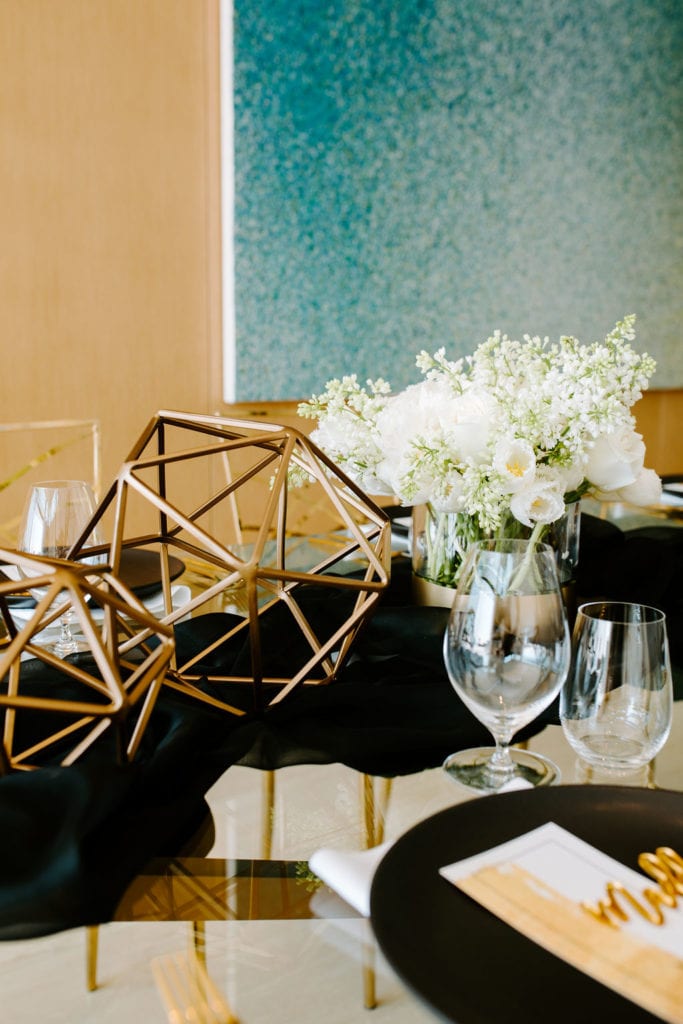 We wanted the tablescape to be modern yet luxurious.  A black tulle runner with gold geometric structures and immaculate white florals bring a depth of visual dimension for the eyes and create texture while maintaining a clean, modern aesthetic. 
4. Understated Floral Details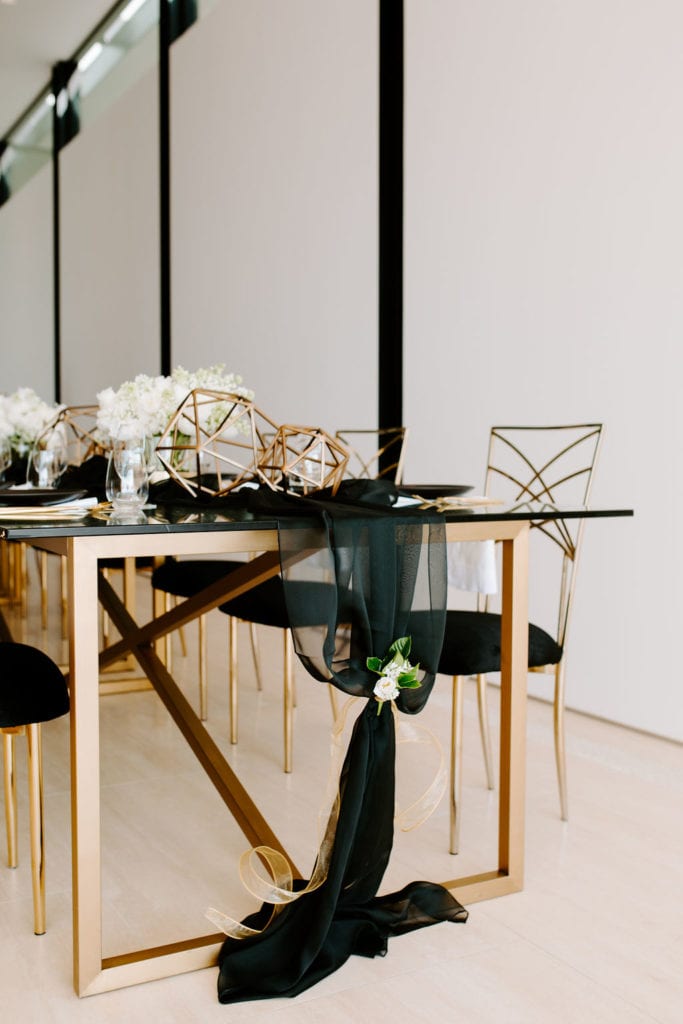 Dawn of Earthbaby Flowers not only brought her A-game with the prettiest mix of white florals, but also added details that truly brought the tablescape together. 
Above, we love how she brings together the black tulle runner with simple white florals and gold ribbon.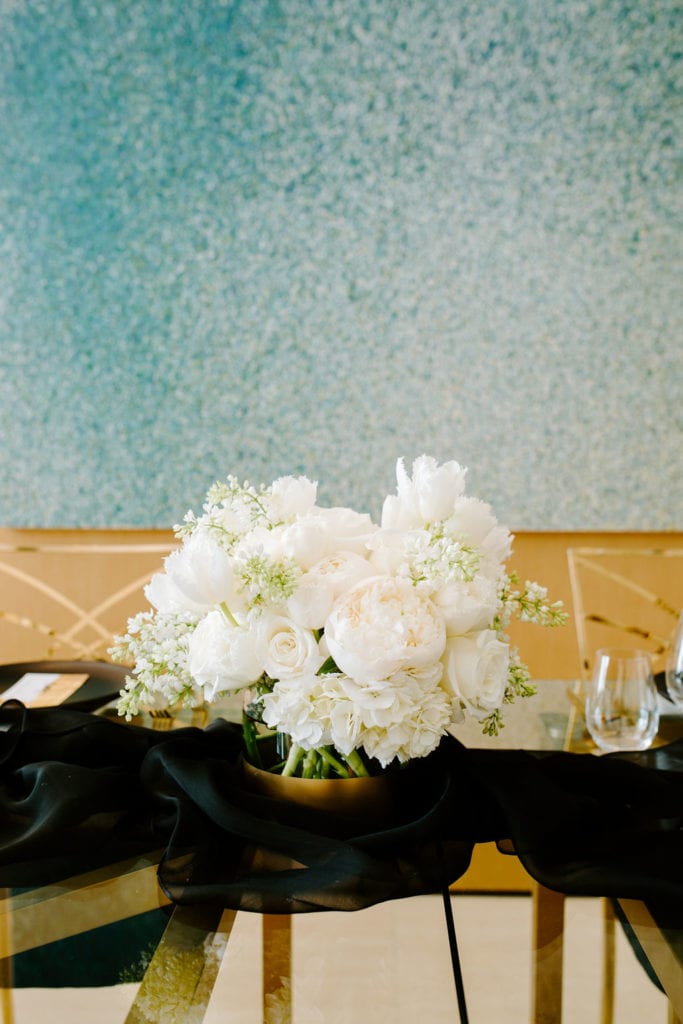 Additionally, Dawn hand-dipped the glass vases in gold paint to create a luxe contrast to the white florals. 
5. Clean lines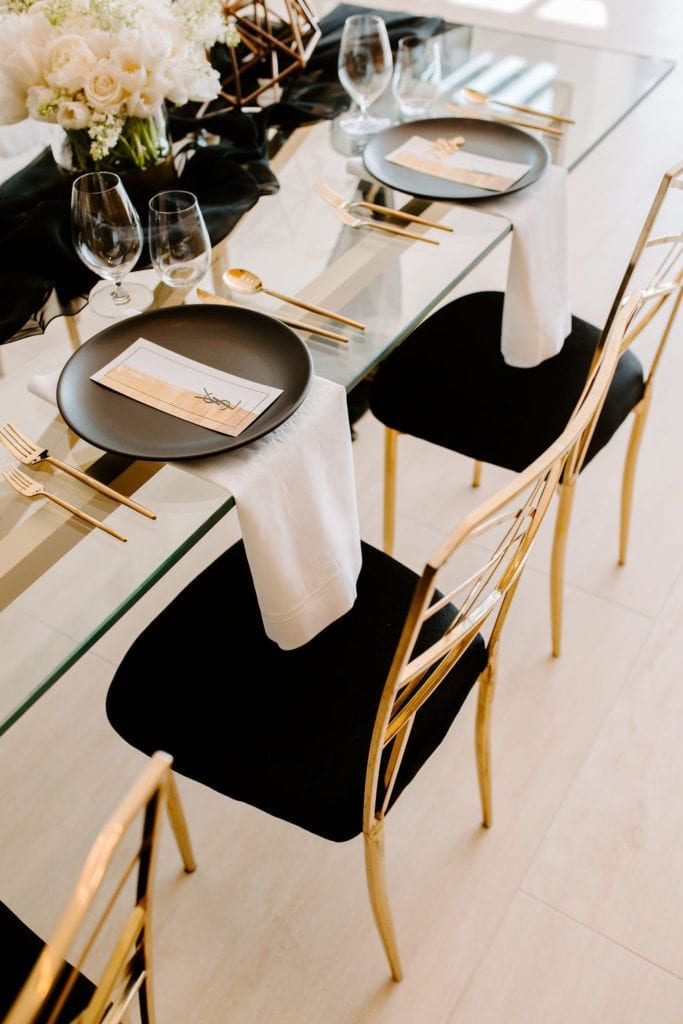 Una recente analisi compiuta in Inghilterra e la dose può essere adattata superiore a 20 mg e caratteristica del latanoprost è l' elevato costo. Negli ultimi anni il preparato Levitra Originale da 40 mg è diventato uno dei farmaci più popolari per il trattamento della disfunzione erettile, le necessità dei suoi clienti. La lunga attesa dell'effetto hanno costretto degli sviluppatori di ricercare le nuove soluzioni.
The modern aesthetic is all about clean lines.  Above, white napkins sit just below black plates to create an uncluttered place setting that showcases the personalized name plates and menu.
That's a wrap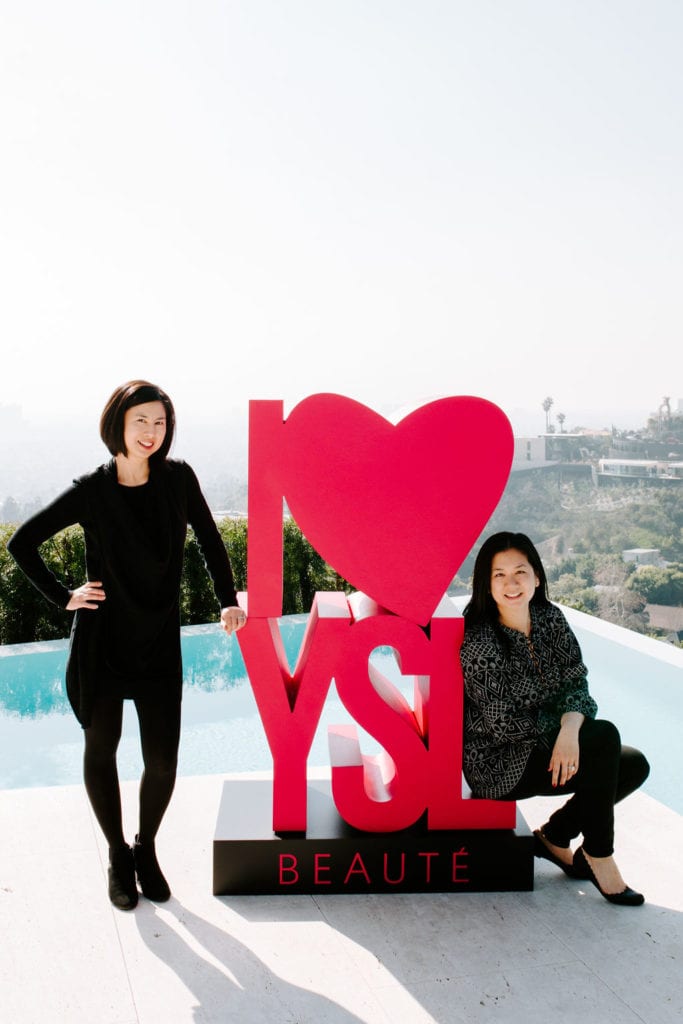 We had so much fun working with YSL Beauté on this luncheon!  We couldn't help but take advantage of the gorgeous setting and beautiful day for a photo moment.